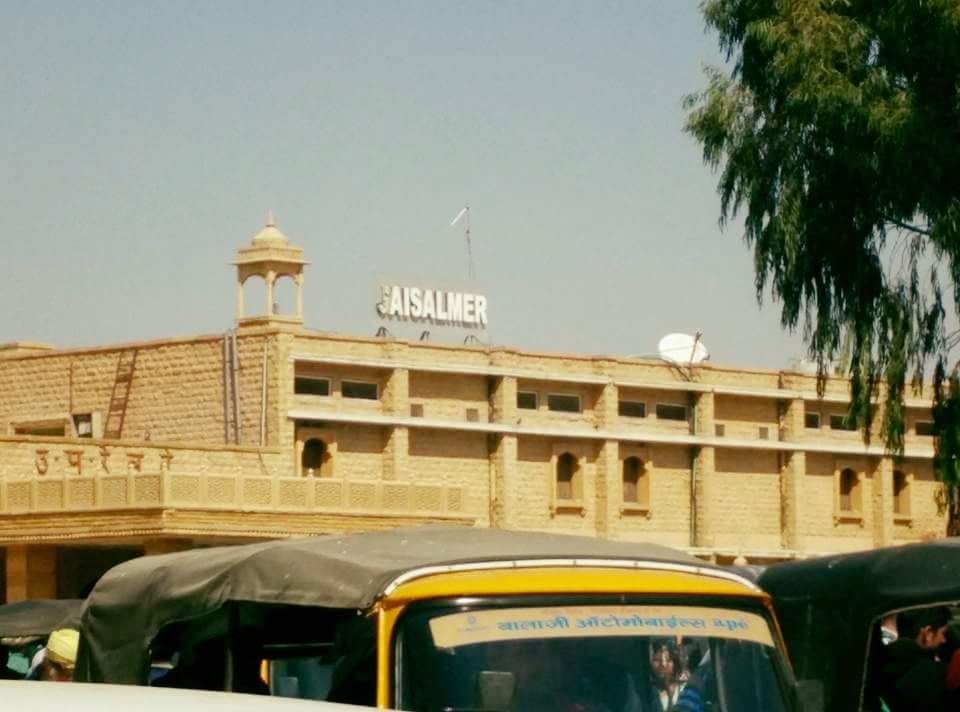 Jaisalmer..well known as golden city of Rajasthan which is surrounded by yellow sand and sand stones everywhere. This beautiful city is also a part of UNESCO world heritage site. I remember the last time I went to Jaipur, one of the driver said to me.."Aap Delhi wale sirf Jaipur hi jaate ho, Jaisalmer bhi jaake toh dekho"(Delhi people only go to Jaipur, try exploring cities like Jaisalmer also). That's when I decided to add jaisalmer to my list :)
My journey started with one of my friend on a Wednesday evening when we boarded the train from old Delhi to Jaisalmer.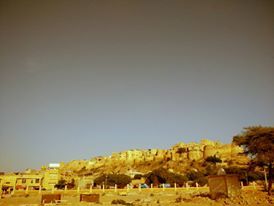 After reaching the Jaisalmer station, we proceeded towards our hotel.
Day 1
We started our city tour at around 1pm and we were told that Jaisalmer is all about streets. So exploring this city in a car is not a good idea. Then the next step was, we hired an auto.. yes it was too much fun exploring this golden city in auto.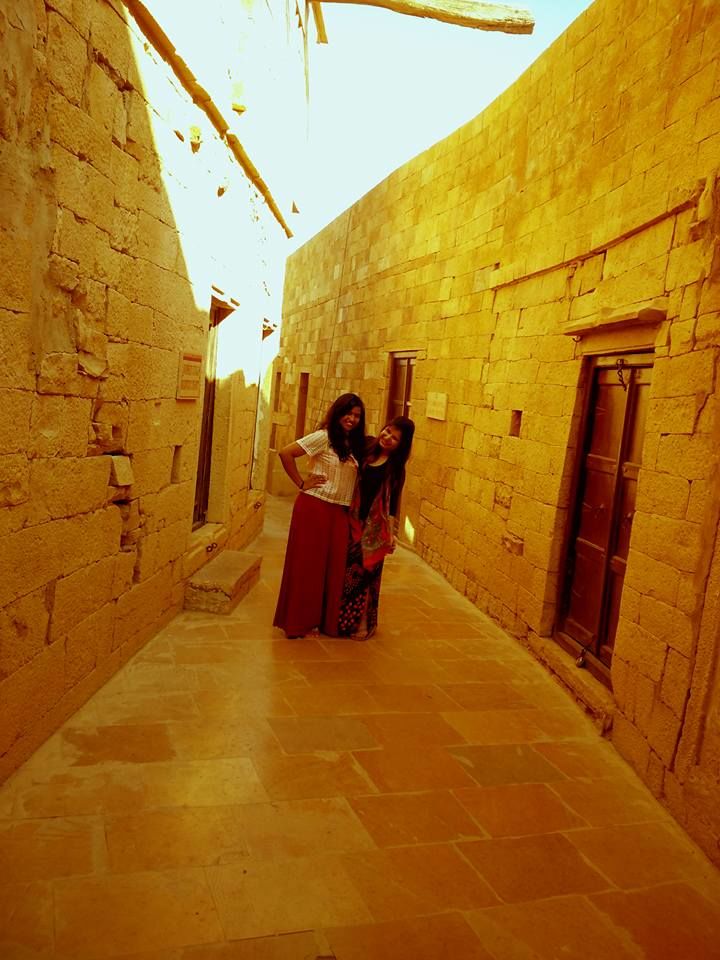 Our first destination was: Jaisalmer fort or you can say Golden Fort. This fort is so big that you will end up spending couple of hours here. This fort is a living fort, where in you will find people living inside the fort area.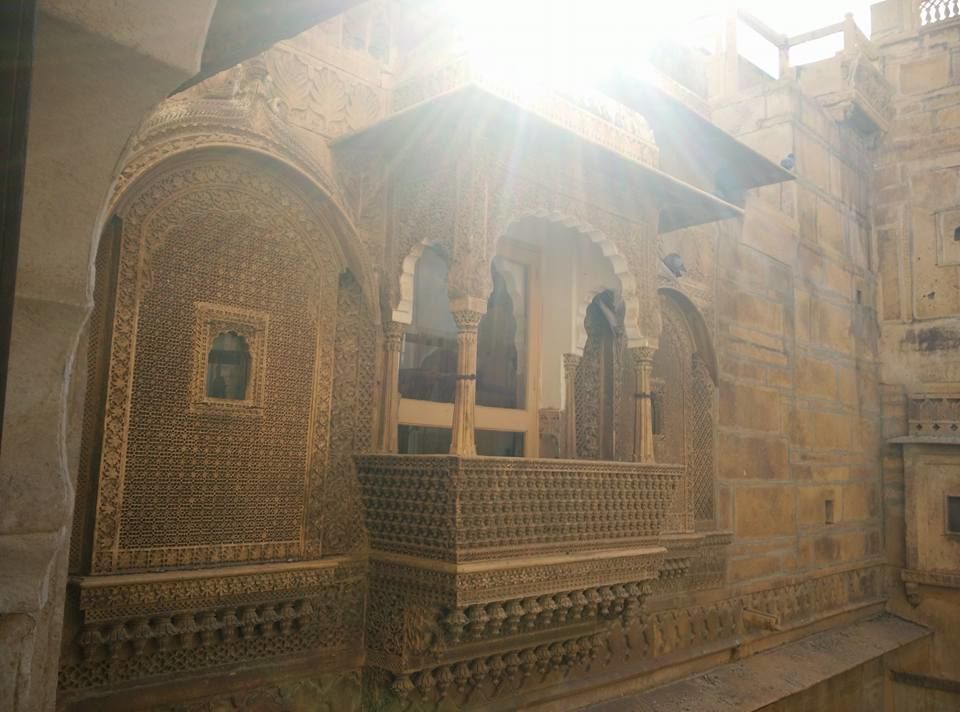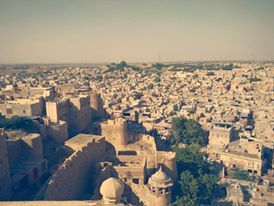 Now after having a great time in the fort, our next destination was Maharaja palace. It was quite commercial, so I would say you can stop by to have a cup of coffee..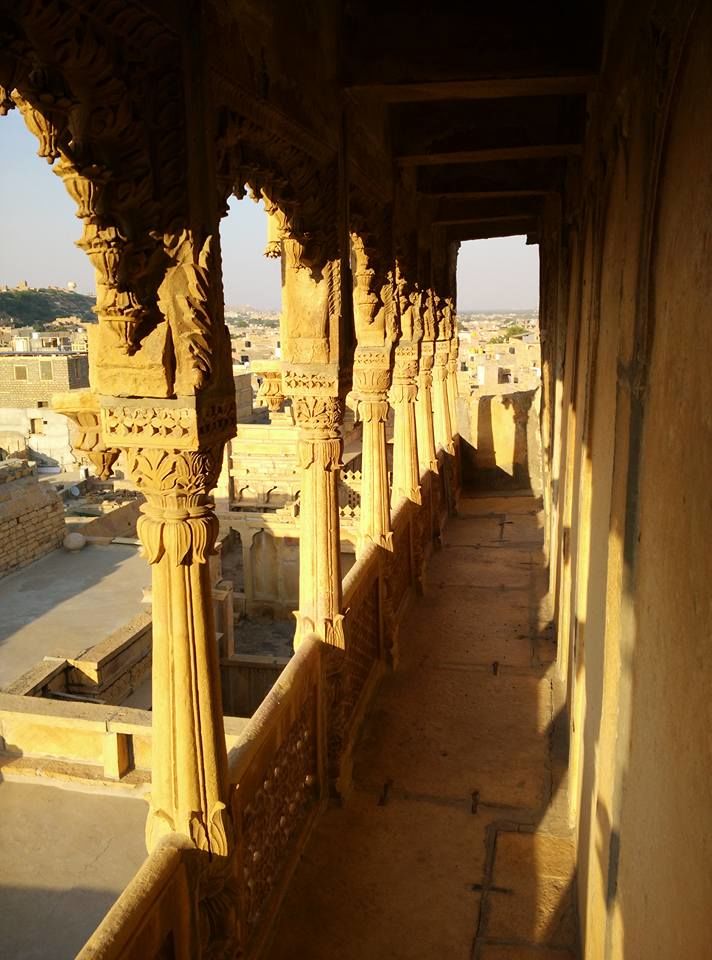 We also went to Patwaon ki Haveli and Salem Singh Haveli which is good to see of you have time.
The highlight of the day was boating at the Gadisar Lake. This lake is surrounded by many many temples and best time to do boating is around 5pm when you can see the lights of the temples falling on the lake.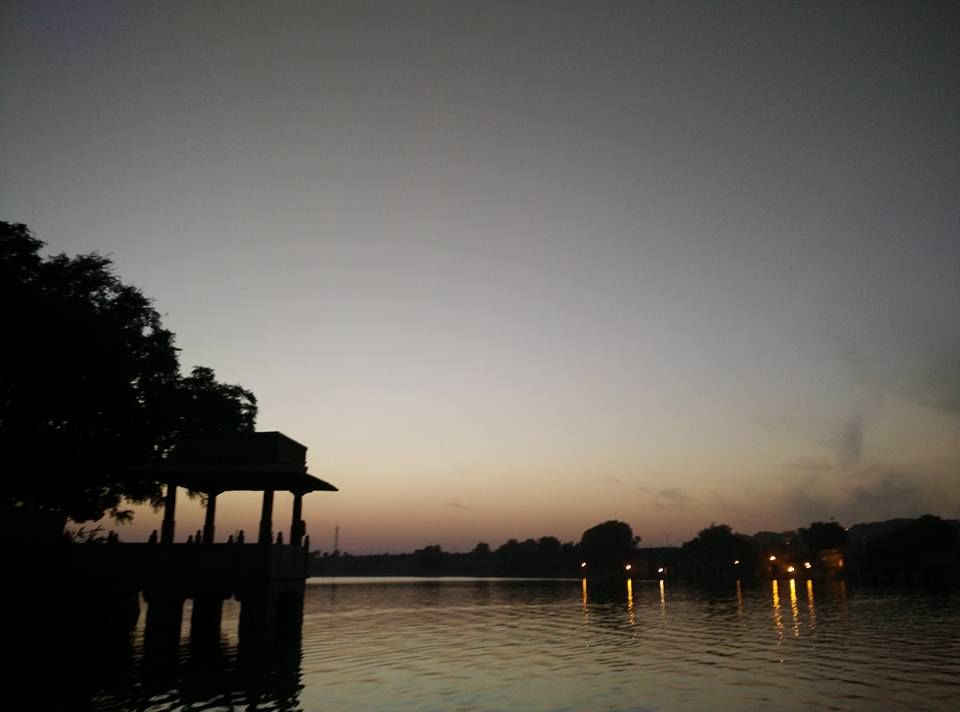 After having a perfect day exploring forts and lakes, we had a peaceful dinner at the terrace of our hotel. In Jaisalmer, all hotels are very connected to each other and from almost each hotel's rooftop you can see the Golden Fort illuminating at night.
Day 2
We started our day quite early as we wanted to see Bada Bagh, Amar sagar lake and Kuldhara.
Well this day was full of filmy moments. After reaching bada bagh, I realized that I have seen this place in movies like, kachhe Dhaage, hum dil de chuke sanam, ek paheli leela and many more. Basically this place has a set of royal cenotaphs of Jaisalmer's Maharajas.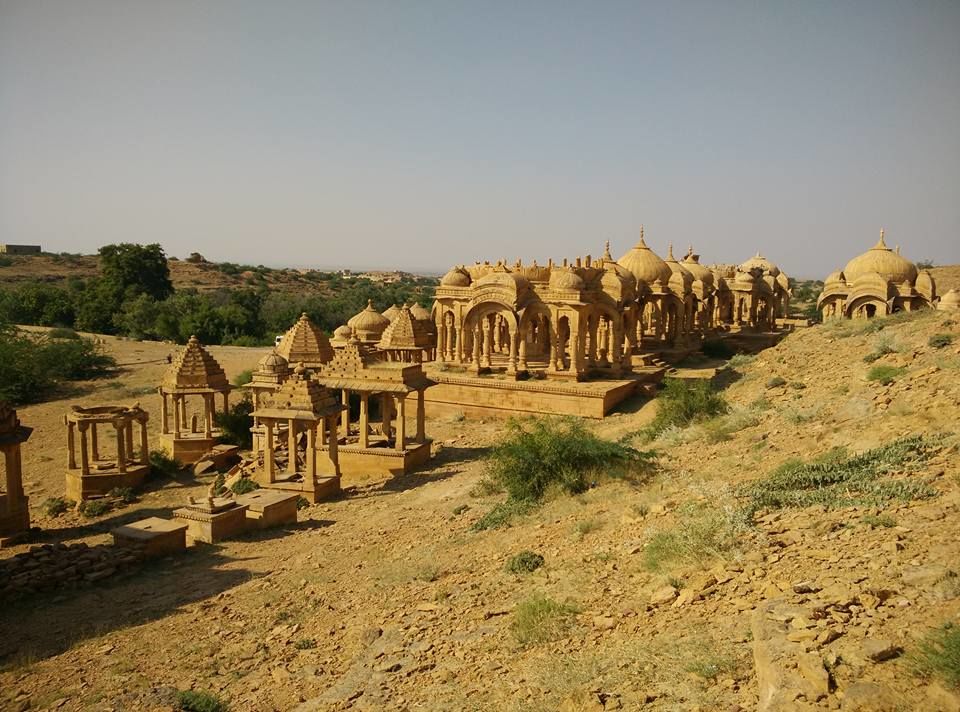 Next stop was Amar Sagar lake. This lake was very clear and had a very nice view from the temple.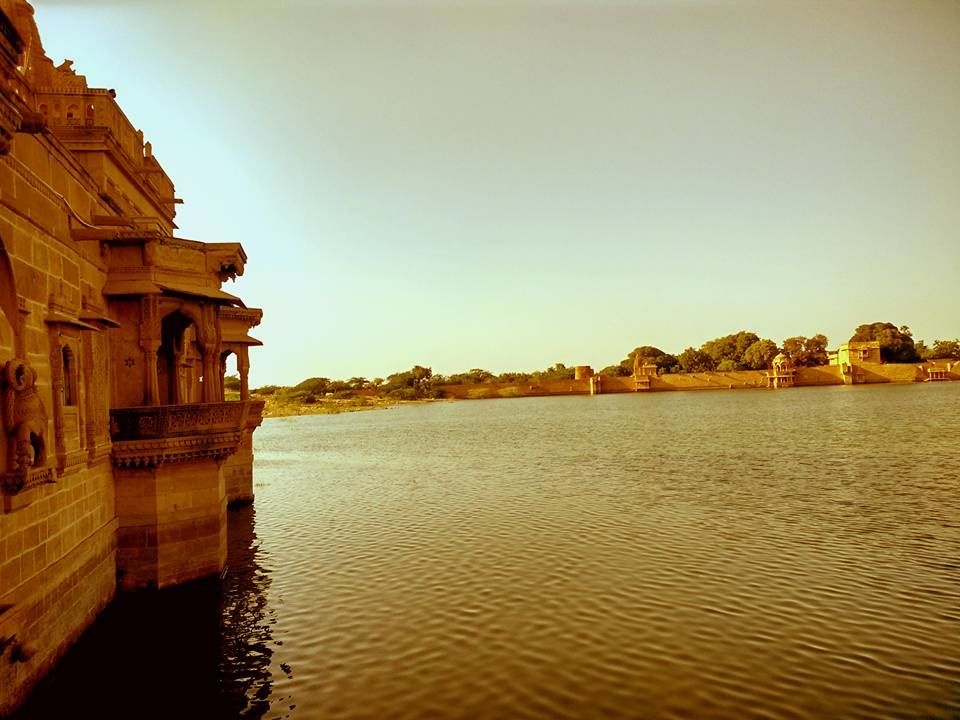 Now it was time for a dare to explore one of the haunted place - Kuldhara.. the 200 years old village was once a home to many Brahmins. According to the locals, the village was abandoned because of the oppression by minister Salim Singh. All you can see now is ruins of the village.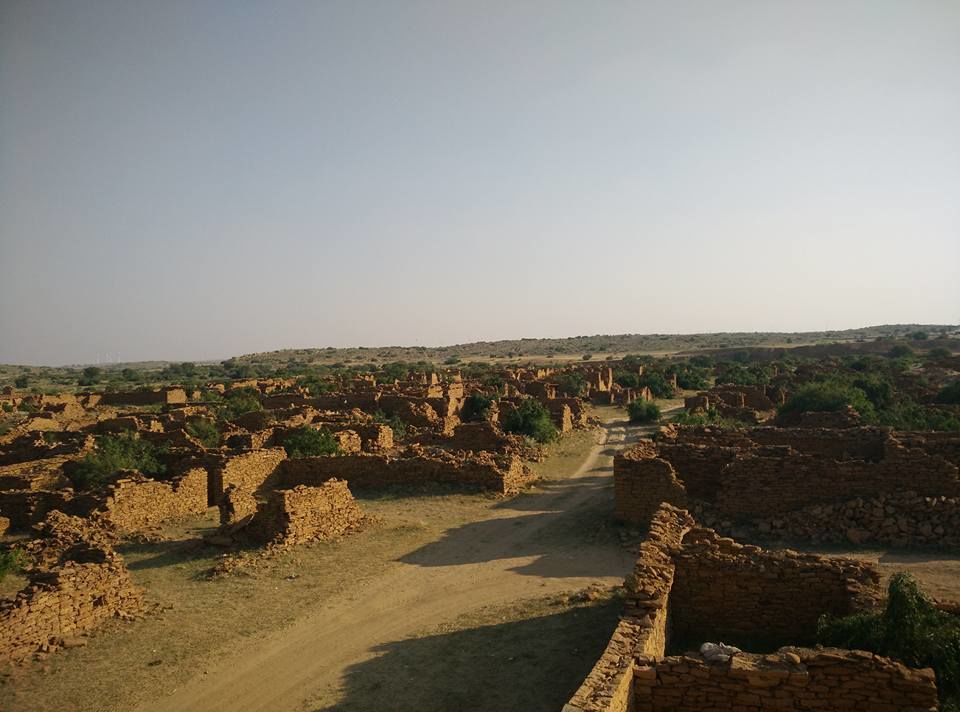 The last but not at all the least, we decided to stay in Golden Camp at Sam Sand Dunes for a night to get the feel of camping in desert. After our camel ride, we proceeded to camp site.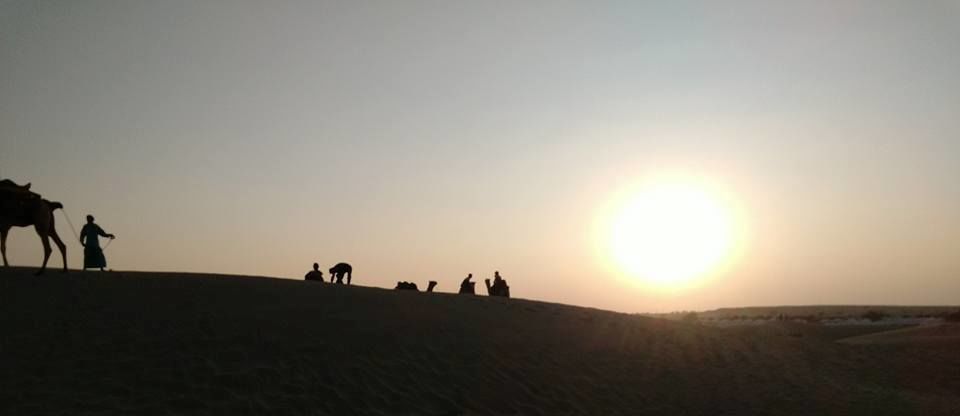 It started with a cultural performances by locals and then followed by some good authentic Rajasthani food.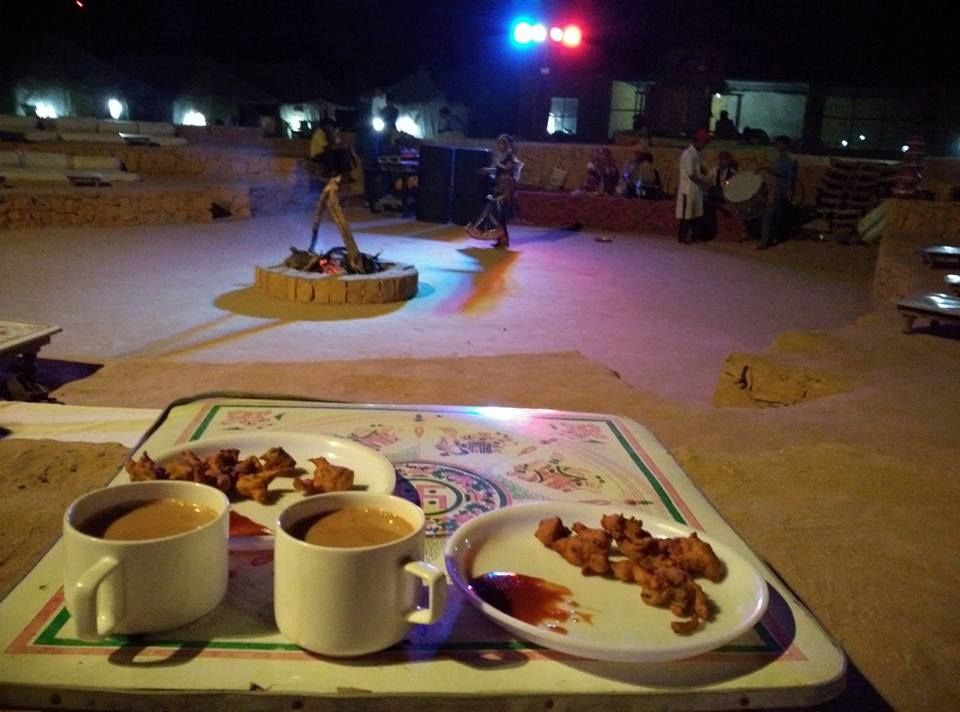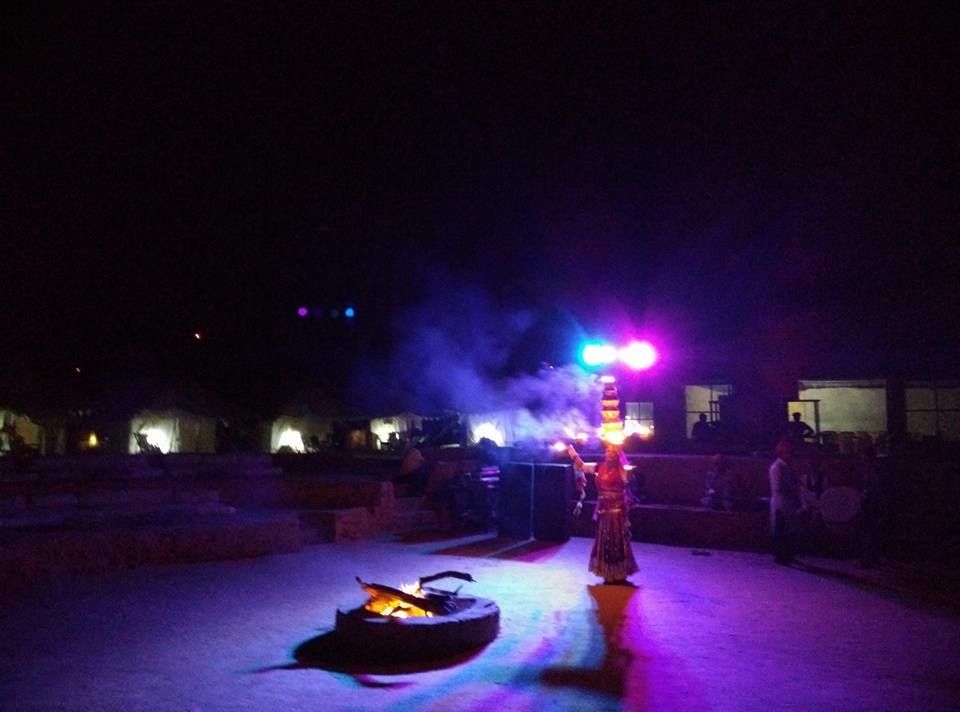 Later we opted to go for night safari and I would say you just cannot miss this one.. must must do if in Jaisalmer. Your camera may not be able to capture the view and feel but your eyes will certainly catch all the magic.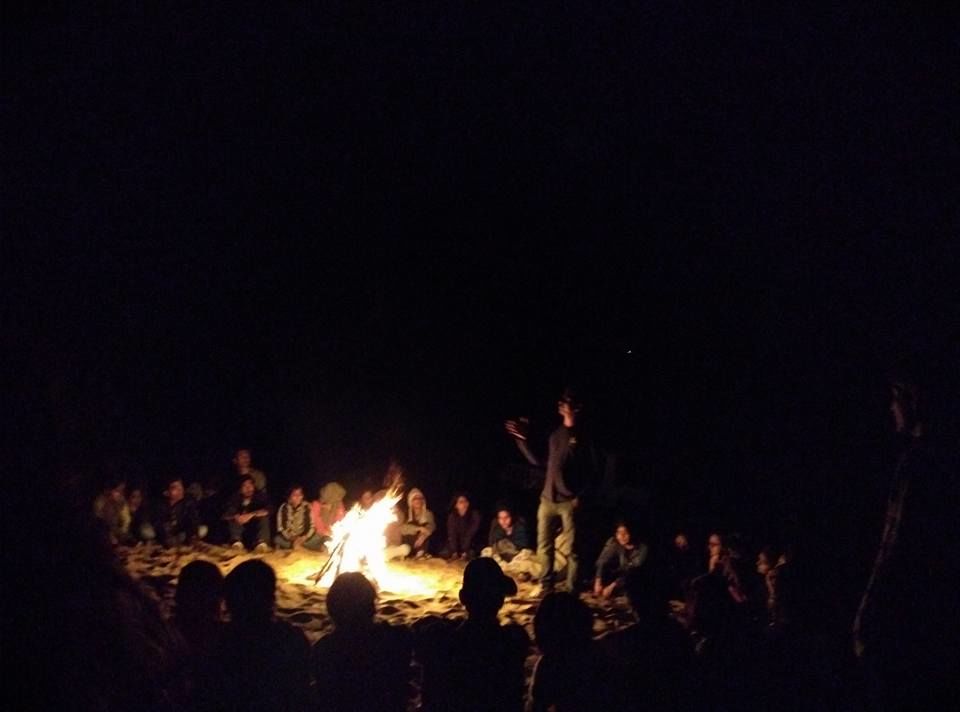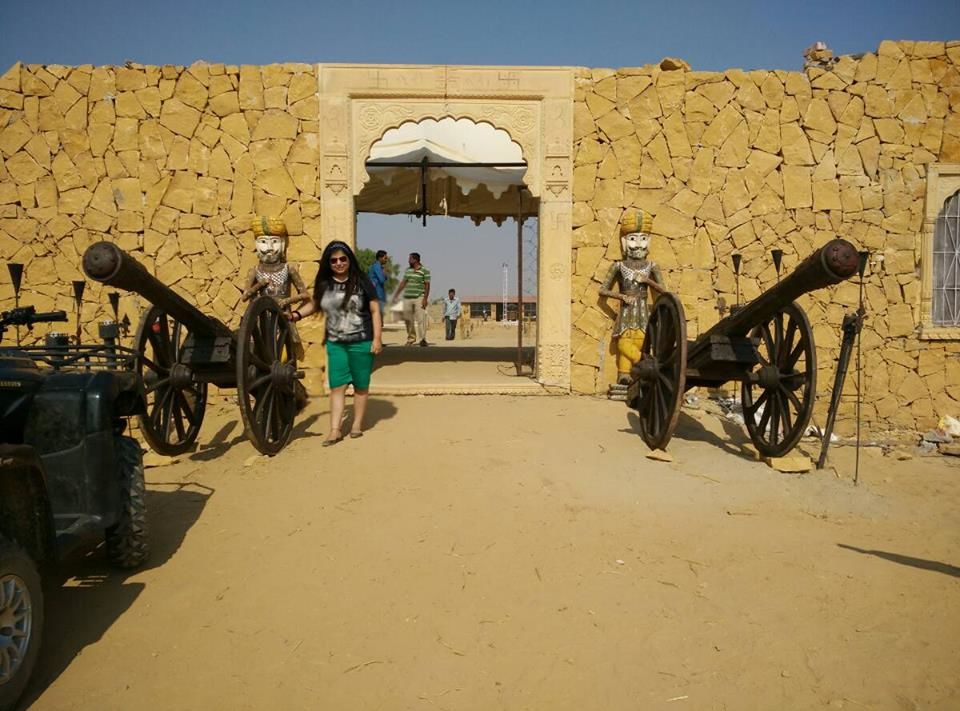 After checking out from the camp, we did parasailing. It was good fun if you haven't tried before then you can opt for this.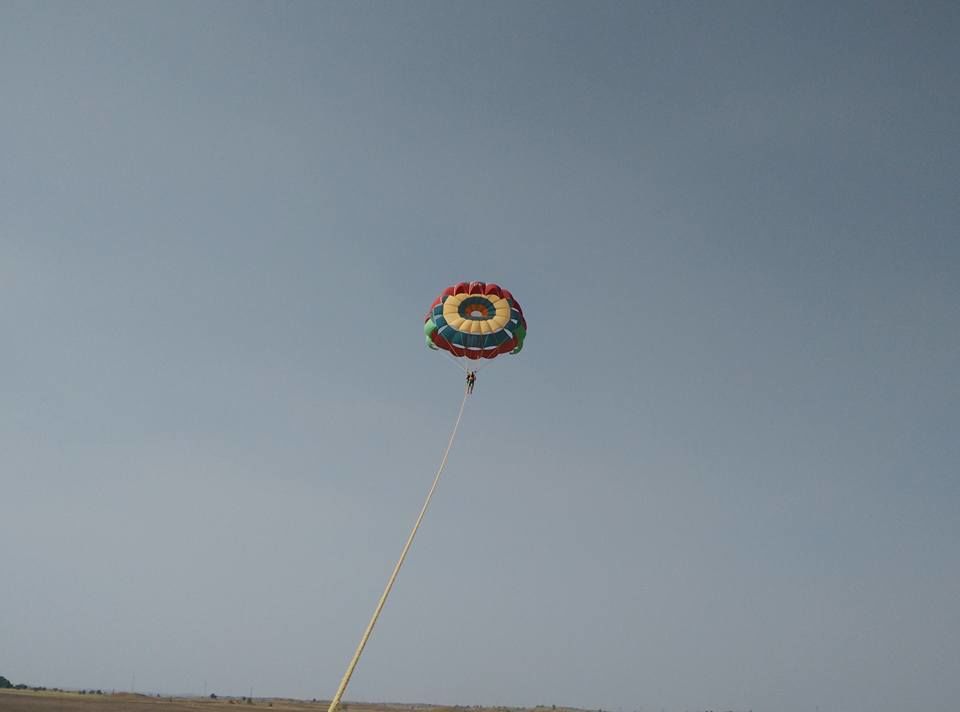 Since it was our last day and we had our train in the evening back to Delhi, we decided to do some shopping.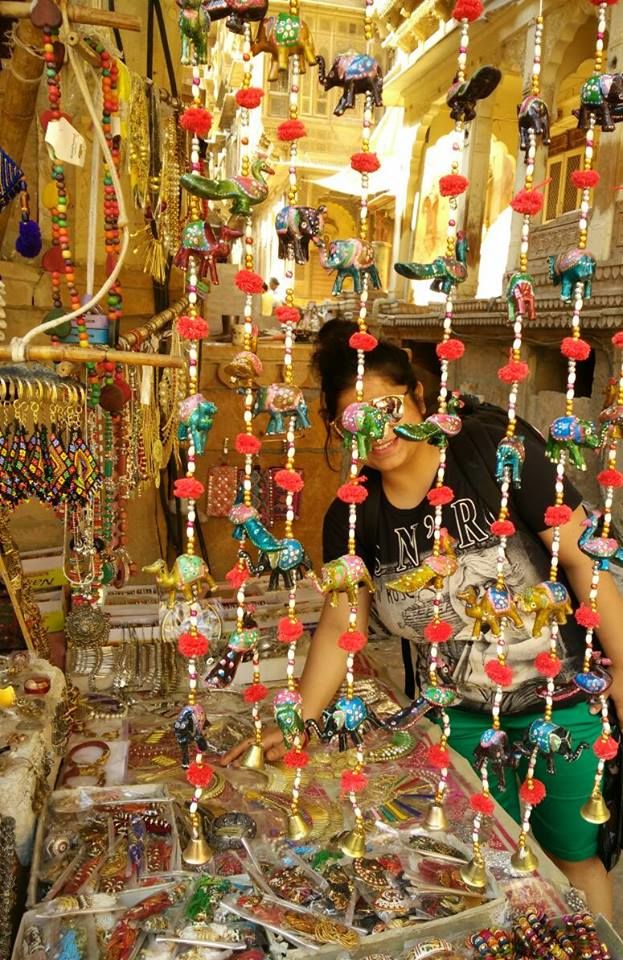 So firstly we went to the local market where we bought some nice Ghotua laddu from Bhatia sweets. They also have some nice masala mathhis and kachoris to relish. So do buy whenever you go there.
After exploring the market a bit, we went to the backside of Patwaon Haveli where we bought some nice ethnic jackets. Also we bought some jewellery and cute souvenirs to take back home. Bargain bargain bargain as much as you can.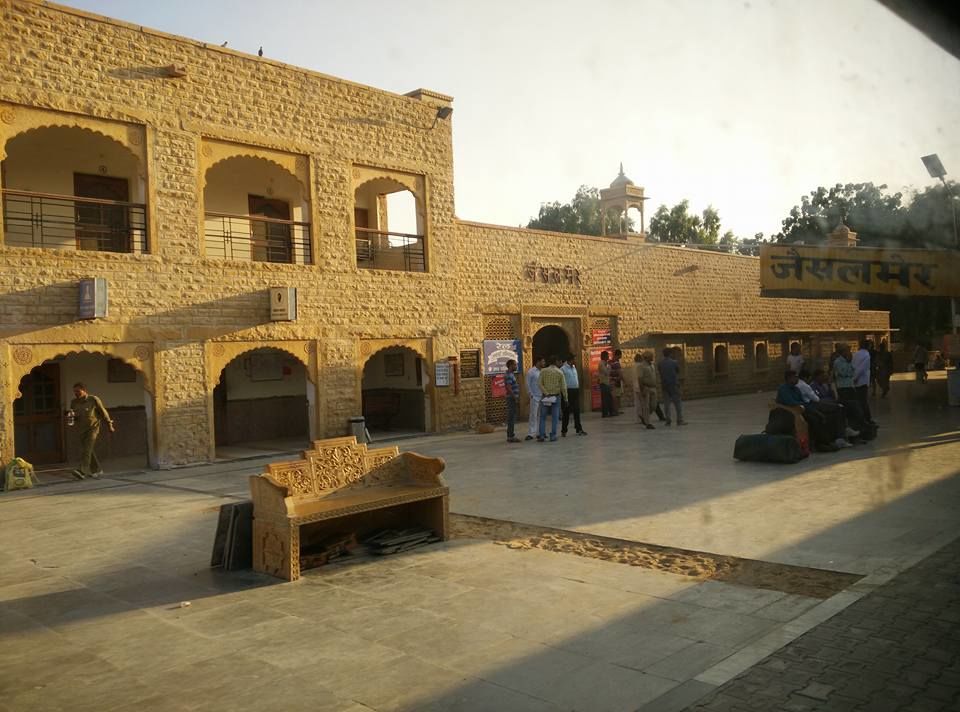 Well this was the perfect end of my royal trip to Jaisalmer.