P.S. All pictures clicked by Tushar Shukla and are not meant for commercial use. Artwork and content by Seema Misra.
Once upon a time in Jaisalmer, the walls of Salam Singh's haveli trembled with occurrences of cruelty. Women feared its shadow, and the curse it could bring upon them. A few miles away in the Thar Desert, Kuldhara village has similar stories of a curse and remains an abandoned place. Legend says that it remains deserted to this day because of the misdeeds of diwan Salam Singh.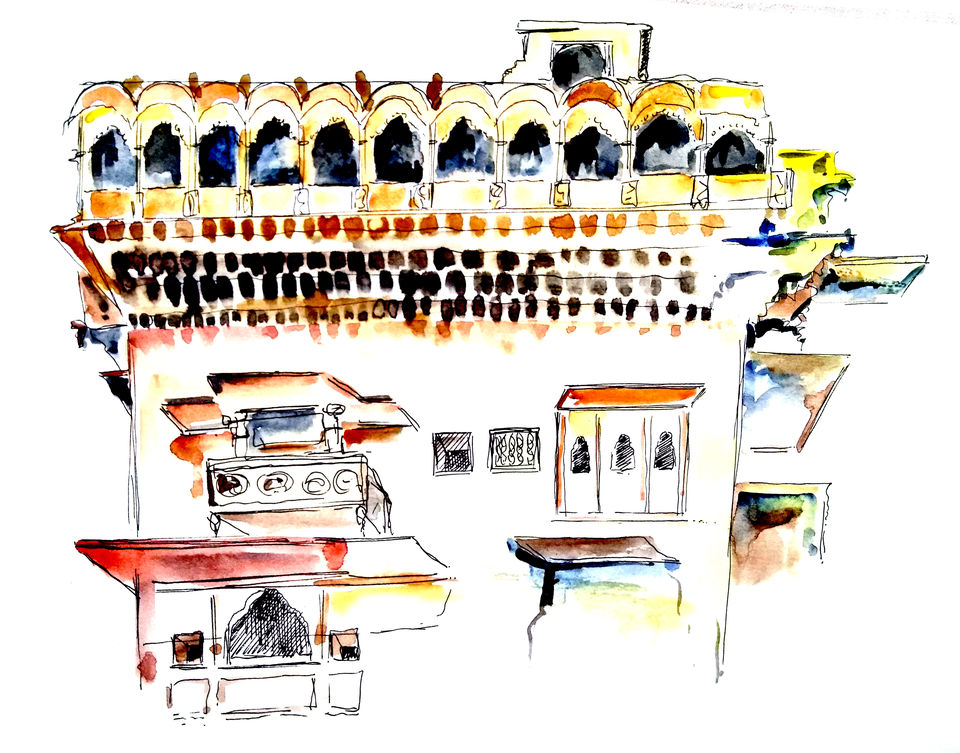 Today, Salam Singh ki haveli stands tall outside Jaisalmer fort. The descendants of Salam Singh, no longer wealthy as their forefathers, live in a portion of the house. The rest of the haveli is converted into a shop and museum; a family member guides the visitor.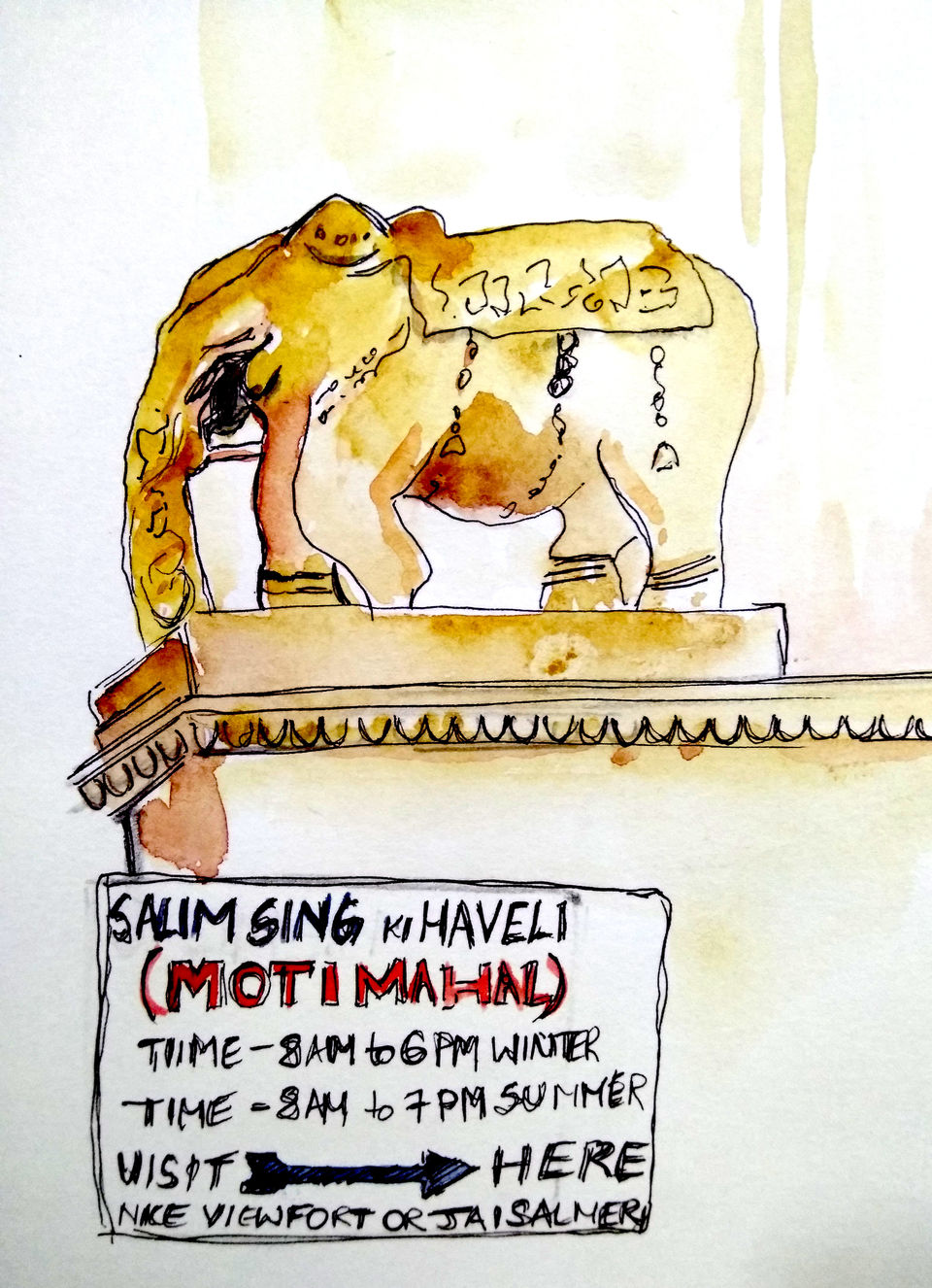 Like other architecture of Jaisalmer Fort, this haveli is made without any water or cement. It's all an intricate geometry of interlocking rocks and connecting iron rods. Thirty-eight graceful, carved jharokhas adorn this house - each with elaborate sandstone hangings (kanguras). What magic did the craftsman wield and what did he sacrifice to create these marvels! With an ornate, heavily decorated top floor and narrower base it gives the appearance of a stately ship. Some say it was inspired by a dancing peacock.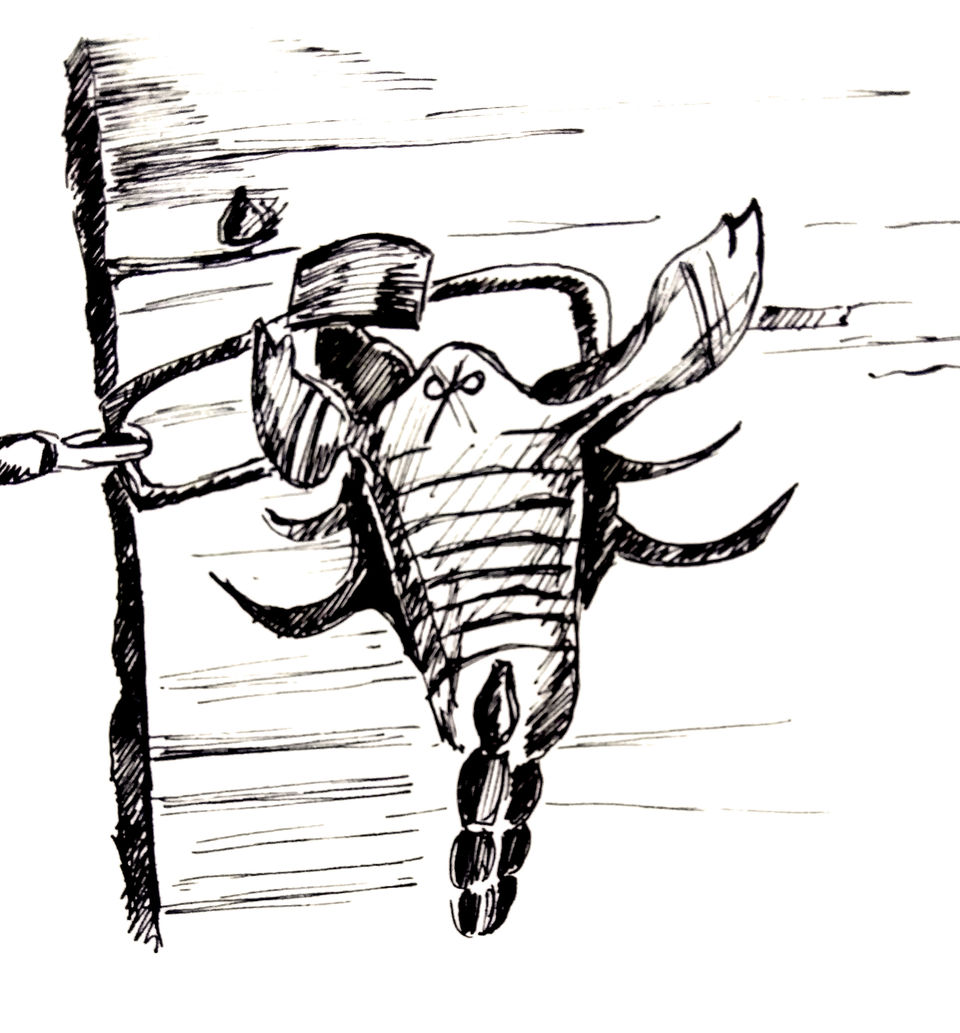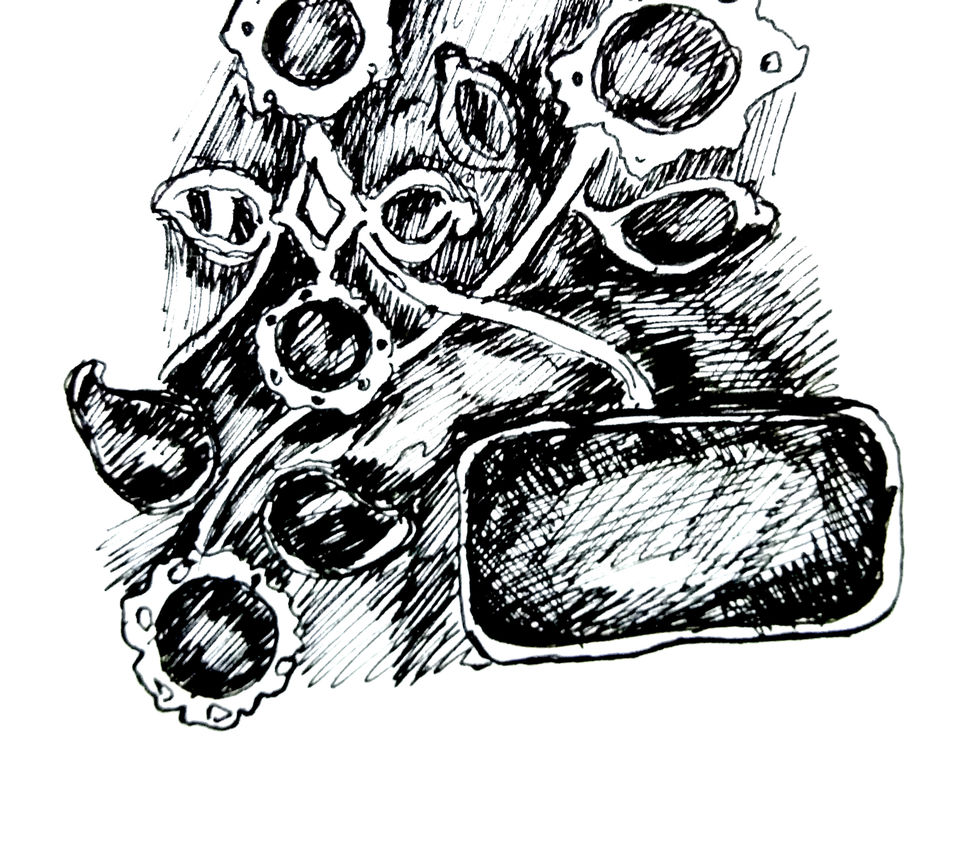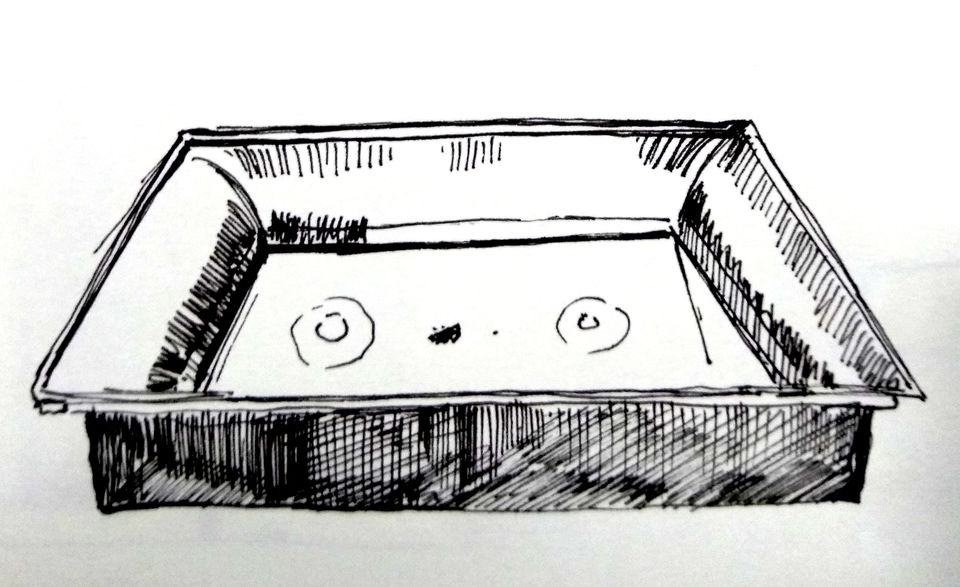 Moti Mahal, the most famous room in the haveli, is a tiny dancing hall on the top floor. It was decorated with colored Belgian mirrors on the walls and delicate pearl-laid floral pattern on the roof. The room has a small bathtub, where water would flow in and out through a hand-operated pump to keep the space cool.
Salam Singh's room is a study in opulence with blue Iranian tile decorations. This room also has a miniature portrait of him near the entrance. At the tender age of 11, Salam Singh witnessed his father being beheaded in the palace due to some political conspiracies. Early exposure to such cruelty is said to have turned him into a sadist. A burning desire to rule the sonar kila compelled him to make his haveli higher than the king's palace. Some say he succeeded in doing this, but the king ordered him to demolish two floors of his house.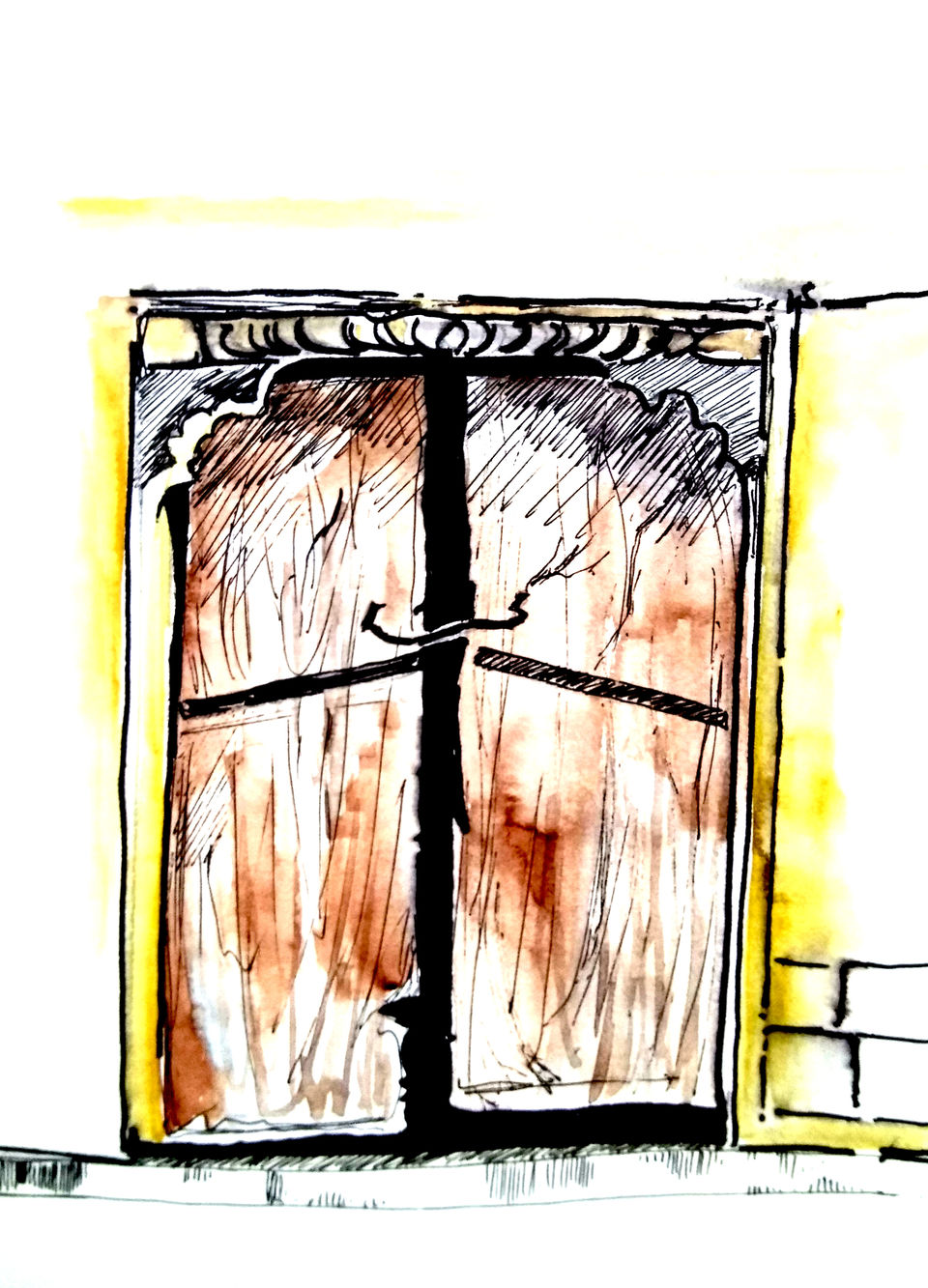 Locals say that his cruelty knew no bounds and he often victimized women. Once, he saw a Paliwal brahman's daughter and wanted to marry her. However, the family declined his proposal. This angered him and he started mistreating and troubling his subjects at every opportunity.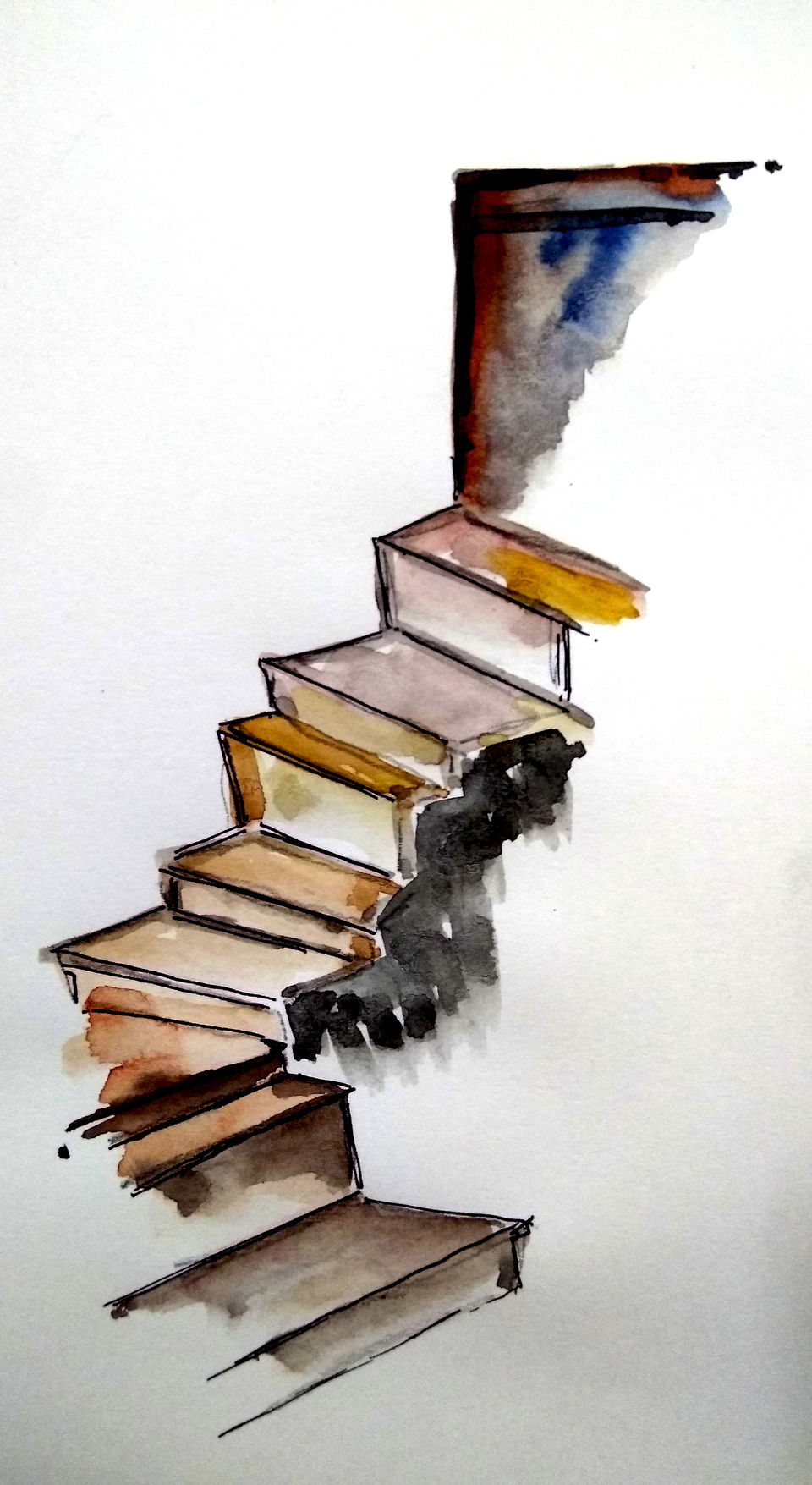 Paliwal brahmins, who had settled in Jaisalmer and were quite powerful in the locality, were frustrated with his atrocities. Overnight, they left the Kuldhara village. While leaving, they cursed the village, that it would never be inhabited again.
As I walked through the haveli, I heard the guide mention that whoever came into this haveli was enchanted and never wanted to leave. It's easy to imagine how grand this house would have been in its heyday. Without any historical proof, its difficult to figure out what Salam Singh really was as a person- a lover, a warrior, a statesman, a connoisseur of all the finer things in life or a cruel oppressor...Guess we will never really know.
P.S. All pictures clicked by Tushar Shukla and are not meant for commercial use. Artwork and content by Seema Misra.