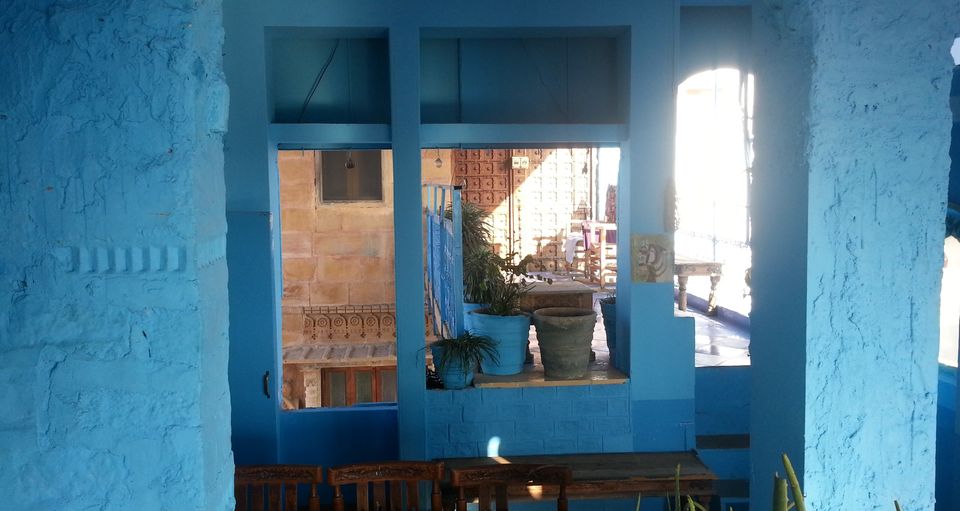 Winters are when most people start to feel a little blue (usually due to factors beyond their control). Science tells us that lack of sunlight can make us feel sad. In fact, there is actually a disorder called SAD - seasonal affective disorder! Today, I'm going to prescribe you a medicine that will cure your winter blues. And guess what? The solution is the colour blue! ;-)
You need to book your tickets to the Blue City, also known as Jodhpur! Winter is the best season to head to this Rajasthani metro. With its own little airport, Jodhpur makes for a comfortable location to fly in to (without having to spend hours in trains or long road journeys). Once, a princely state, this city is oft looked over for the more touristy cities of Jaipur and Jaisalmer. This is also why you can enjoy a quieter time while you absorb the Marwari charm of this place.
Once you have taken my advice and bought your flights to Jodhpur, follow the next step of booking your stay at The Blue House. You cannot miss this semi-luxurious heritage home-stay, because it is one of the tallest residential houses in the area. Owned by a cousin of the famed Lodha developers, this property is over 500 years old! The man of the house told me that his family had gotten all the houses in the neighbourhood painted in a single shade of sky blue to enhance the appeal of this homestay.
Tradition On The Terrace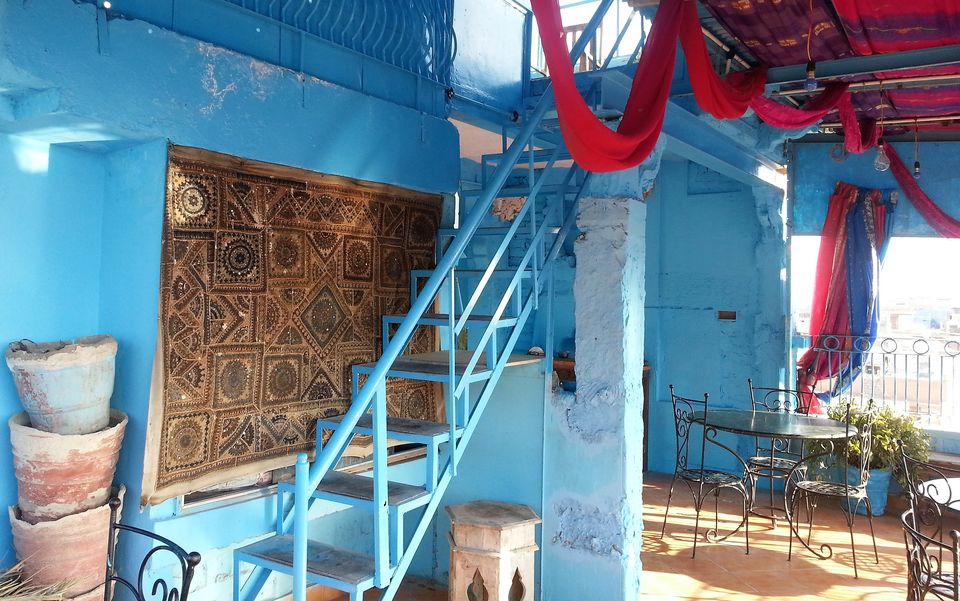 The Blue House never fails to enrapture you with its winding spiral stairwells and half a dozen doorways and alleyways that lead to different suites, each with its own theme. Every nook and cranny at this place has a story, and is draped in a little bit of tradition. I loved spending my mornings on the terrace, where I had a lovely view of the Mehrangarh Fort and a nice breeze that would flow in, breathing life into the ancient, hand-embroidered carpet and earthen pots tucked into the numerous corners of this rooftop restaurant.
The 500-Year Old Haveli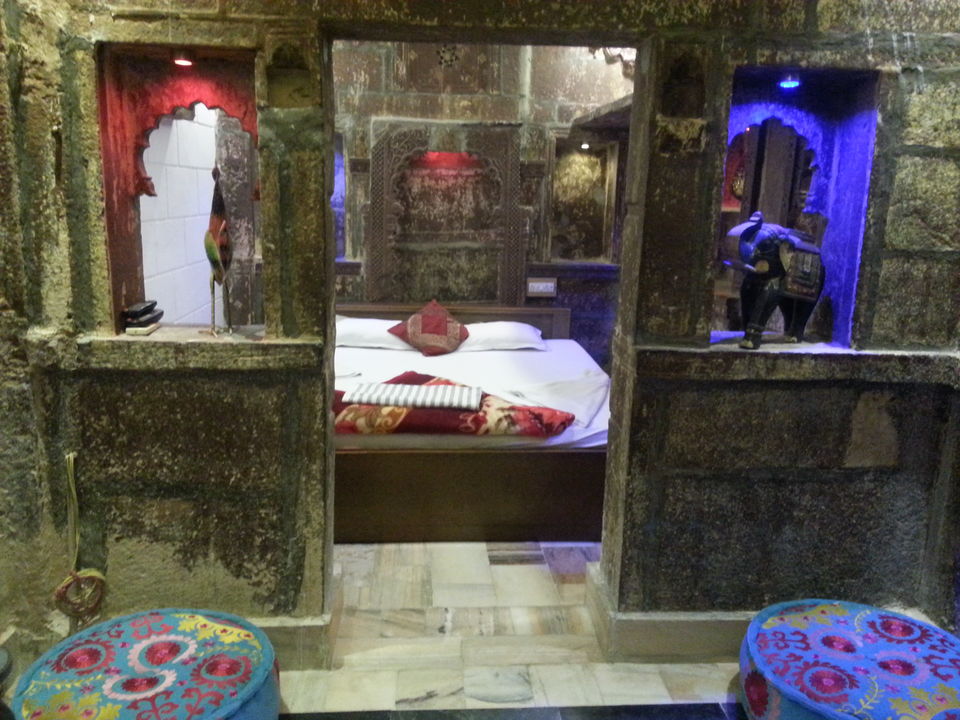 The Blue House has 9 suites, of which I had the privilege of staying at the oldest one. My room was once a haveli, and over 500 years old at that! I could tell from the heavy stone walls and pillars which stand even to this date. My suite was elegantly outfitted with modern bath fittings in the ensuite bathroom (which obviously did not exist back in the old times when people would bathe in lakes, ponds and wells) and mood lighting to go with the air-conditioning. Sleeping in this room can feel a little scary as you look up at the high ceiling and imagine if the ghosts of the old timers still dwell here. ;-)
Not far from The Blue House is a restaurant that serves Rajasthani cuisine (and also continental, North Indian, Chinese and Italian). I recommend you visit the Jhankar Choti Haveli restaurant after sunset to fully enjoy your candlelight dinner to rustic Marwari tunes. Don't forget to have some garam chai with pakoras (which you will need to fight the evening chill of Jodhpur)!
Home-Cooked Breakfast At The Blue House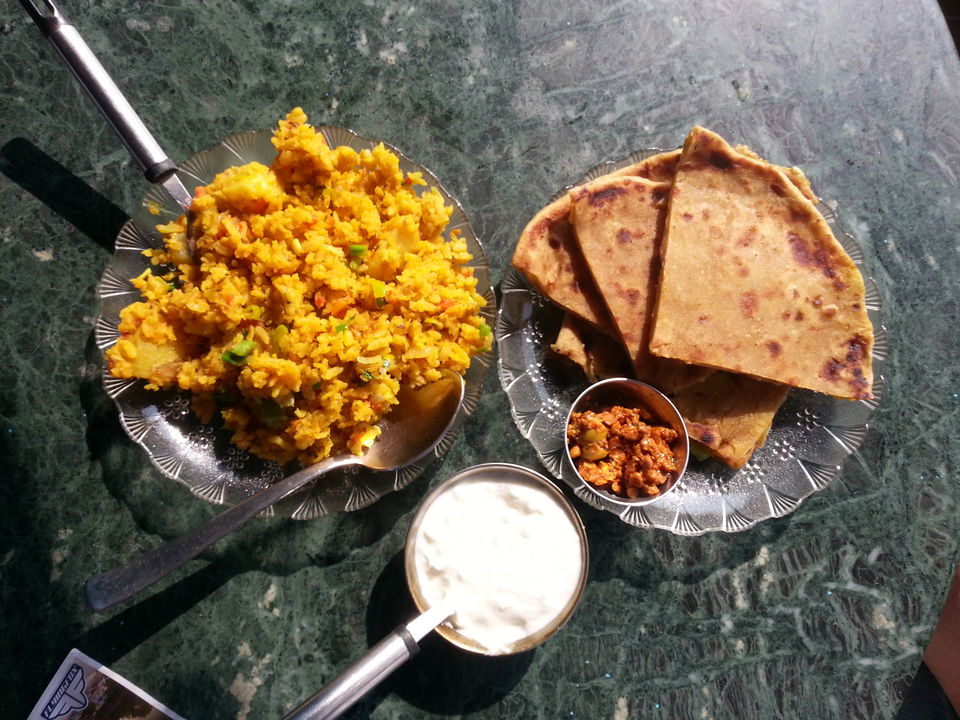 Every meal you order at The Blue House is made in their kitchen, with their secret family spices and recipes that are top secret. Nothing drives away bad mood like good food! You will want to keep filling your tummy as you sit by the blue-grills of the rooftop restaurant and have a panoramic view of the entire neighbourhood below you. You shouldn't be surprised when the owner (Manish Lodha) greets you in the morning and helps you with your itinerary for the day. (He offers some of the best ways to explore Jodhpur in whatever time you have on your hands!) Manish will not leave without coaxing you to eat some more (this is how Rajasthanis treat you as their own and ensure you never starve).
Visit The Umaid Bhawan Palace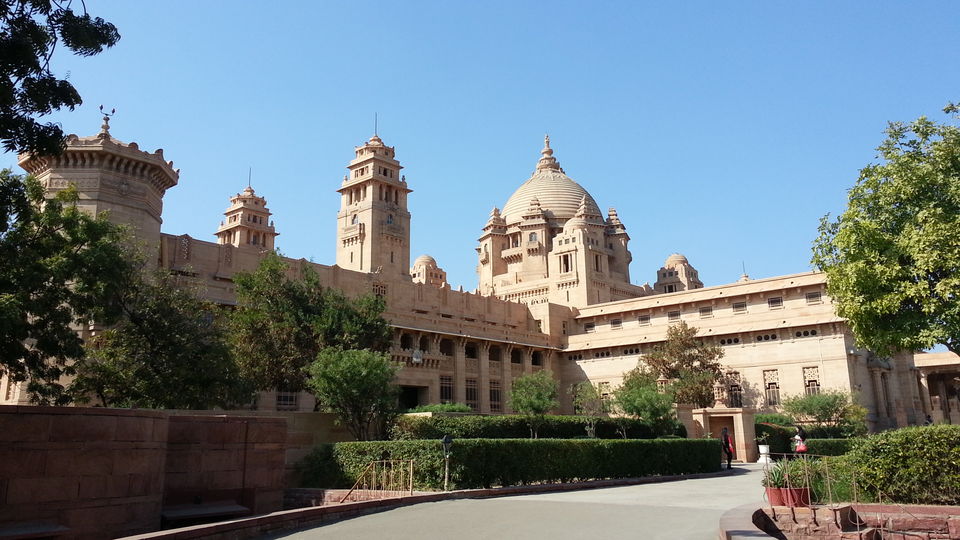 Jodhpur's erstwhile rulers lived in the Umaid Bhawan Palace, part of which today, is a Taj property. The royal family still lives in a section of this palace. The rest has been converted into a museum for visitors to browse through the opulent collection of clocks and crockery, among other artifacts.
Another place you which you shouldn't skip is Jaswant Thada - a marble cenotaph with a gorgeous garden in its complex. You will often find somebody playing a shehnai and singing an ode to a lost love when you walk in through the gate. The place is surrounded by hills and a lake, and even the Mehrangarh Fort is visible from here.
Once you have seen all that the Jodhpur city has to offer, ask Manish to help you with a desert camping experience, and he will hook you up with a local village dweller who will drive you to the interiors of the Thar and show you what it feels like to live the simple Rajasthani desert life. Indulge in some chulha-cooked turmeric dishes and gatte-ki-subzi as you make conversation with a local family around a bonfire under the stars.
Ride A Camel To Complete Your Trip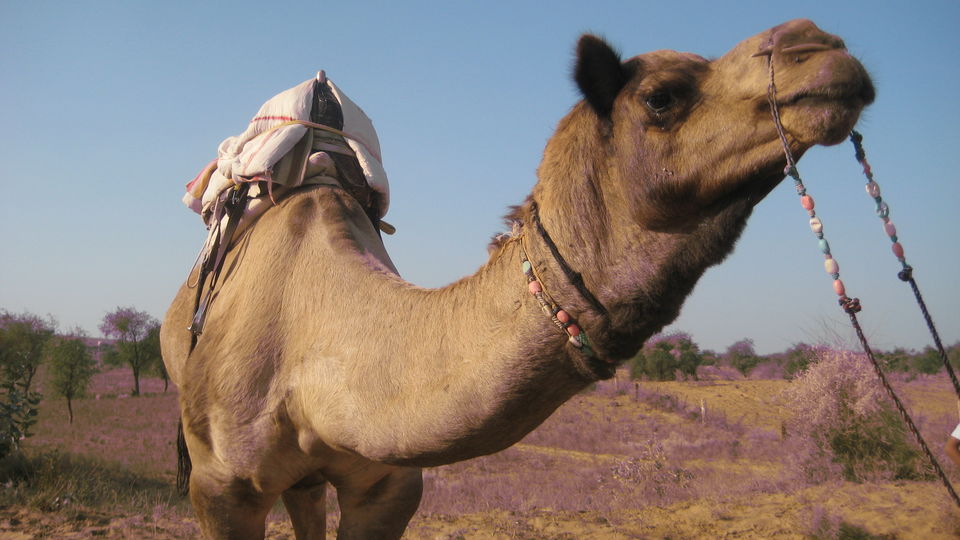 The best desert experiences are had on top of a camel! Ditch the 5-minute rides for an immersive journey through scarcely poulated villages and smooth sands - an experience that lasts for 3 hours and remains with you for a lifetime. If you are lucky, you'll be able to stop by at a family's hut which pets a female camel. You will certainly be offered coffee made of camel-milk! Camel milk is known to be very nutritious, and slightly intoxicating.
Tariff
The Blue House has suites that start from INR 1,450 (for the Umaid and Maharani suites) to INR 3,500 (for the Jhankar Temple suite). The price depends on the occupancy (single/double), view and amenities.
Discover many more interesting places to stay on my travel blog - Oindrila Goes Footloose. You can also follow my journeys on Instagram, Twitter and Facebook.