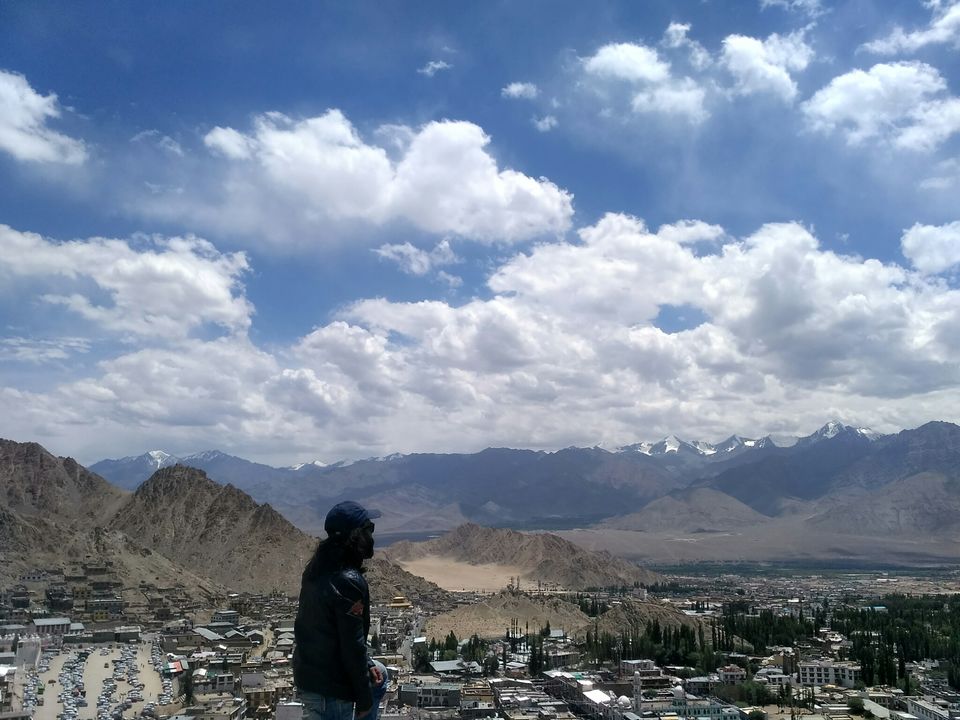 Leh Palace is a historical site located in Leh city of J&K state of India. It was built by King Sengge Namgyal in 17th century for his family.
It is located at a small steep hike from main market of Leh.
It has collection of royal utensils,jewellery,paintings and local clothes.
It offers an amazing view of Leh city and Stok Kangri hills from the top. It has 9 stories and you can have a scenic view of sunrise and sunset from the top floor as it gives view in 360 degree angle. The upper foors of the palace were used for residential purposes and lower floors were used for storehouses and stables.
TIMINGS : 7AM-4PM
ENTRY FEE : Rs 25 per person
HOW TO REACH :
1) From May to October you can go via road to Leh through Manali or Srinagar
2)In rest of the months road remains blocked due to snowfall so only option is via air
Options via road :
1)Bike
2)Sharing jeeps from Manali to Leh
3)Private cabs from Manali
4) Bus from Manali to Leh