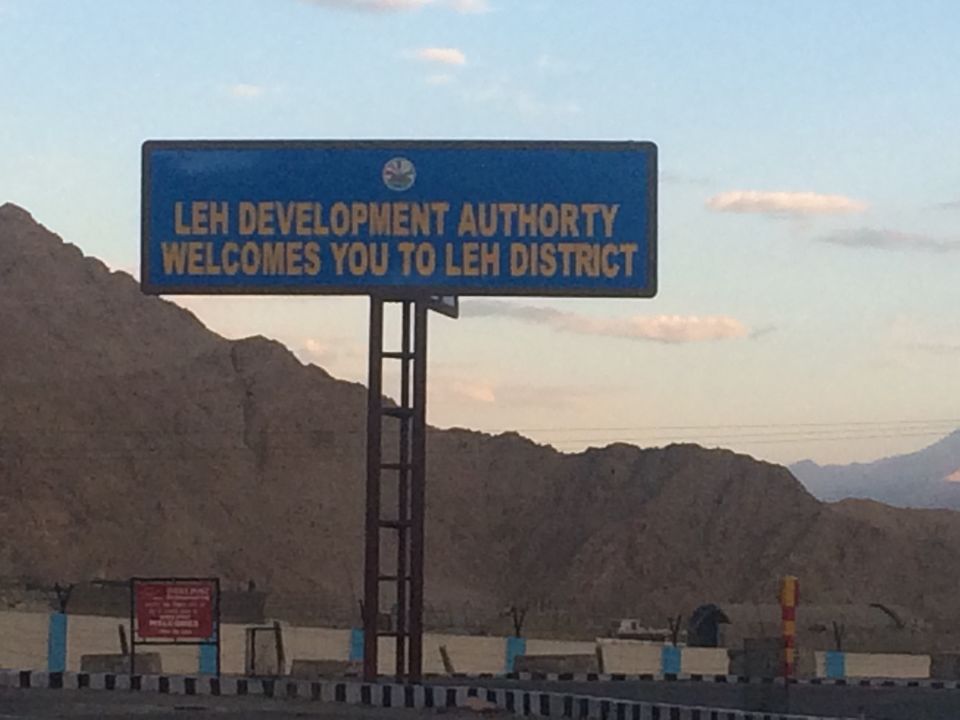 We planned to do the local sightseeing and had to acclimatized with changing altitude (11500 ft). We rented the local bike at the cost of Rs.1100/day after a tedious negotiation. The streets and shops were loaded with Tourist from many places. The Bullet riders had special fondness for ladakh as the roads were bustling with them. It was a pleasant weather with the temperature of 27 degree.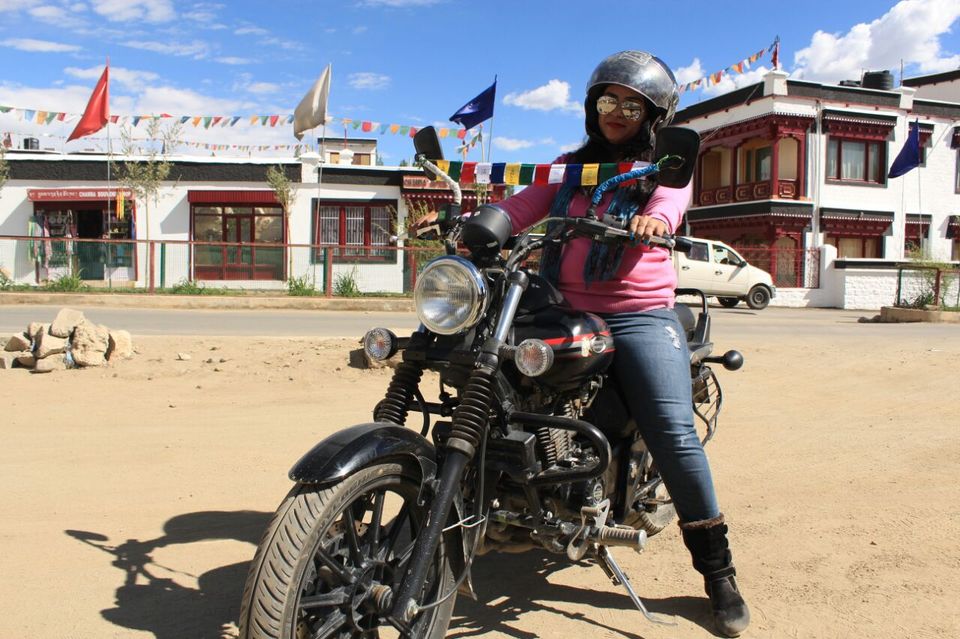 The city roads were smooth Our first destination was Shey palace, located in hill and was used as a summer retreat by the kings of Ladakh. Shey was the summer capital of Ladakh in the past. The Shey Palace was in ruins for a long time and is being restored now.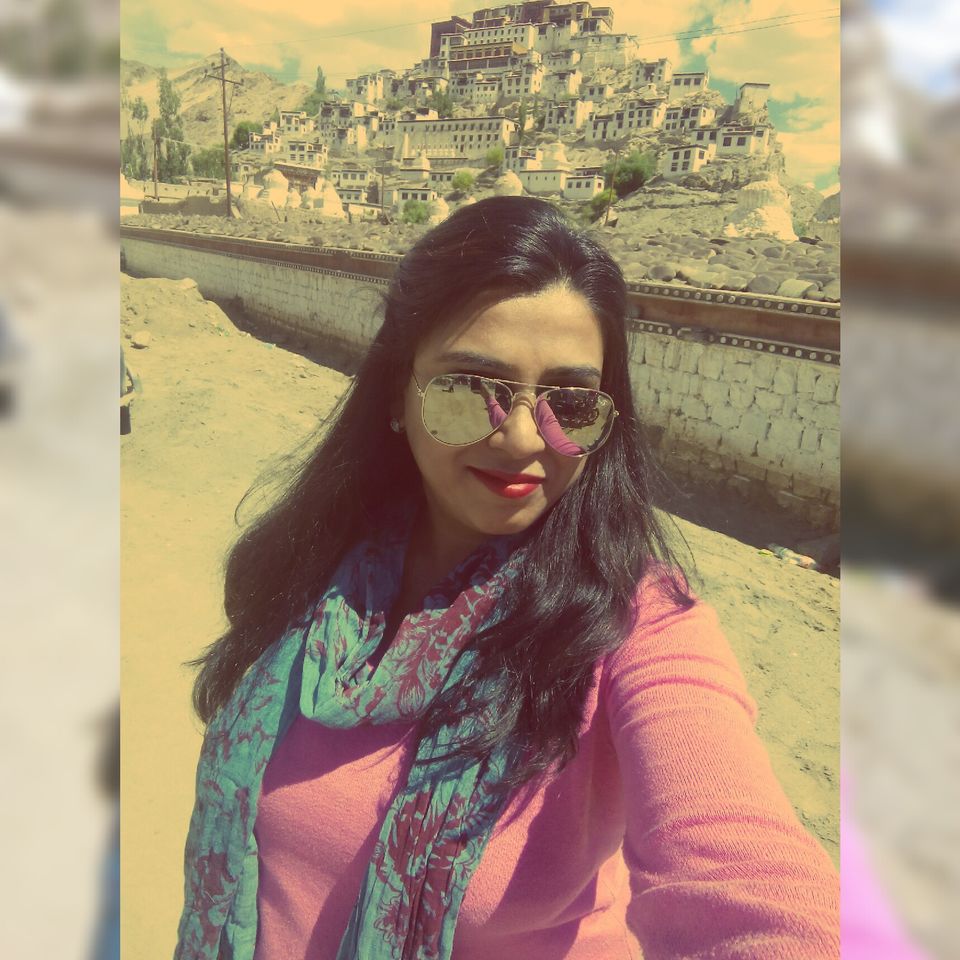 The impressive white and golden architecture could be cherished for long. The meandering narrow steps and small wooden passages had its own rustic charm and took us to the main prayer area and view of the city from top was mesmerizing which will rejuvenate your senses.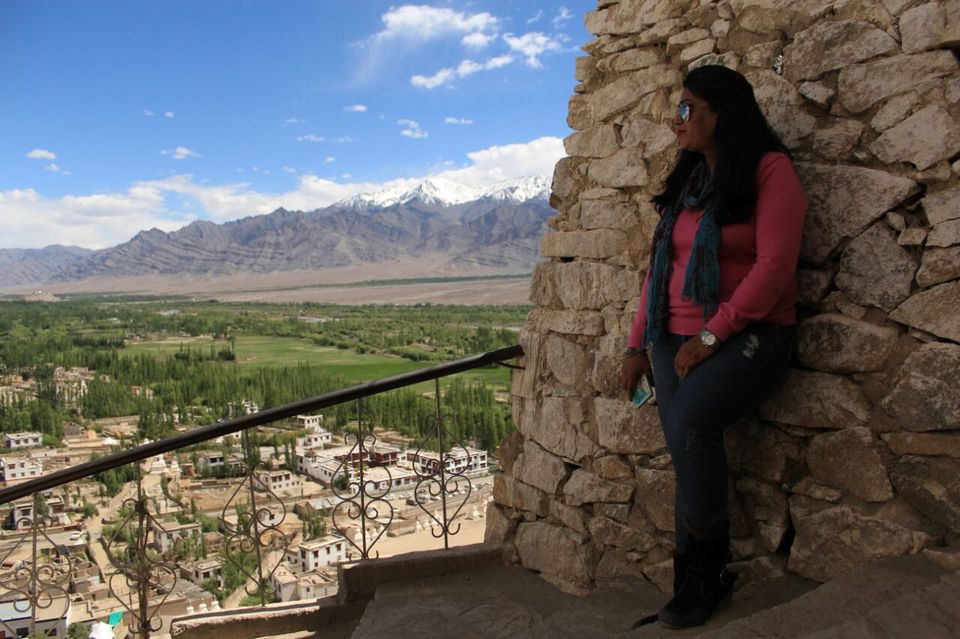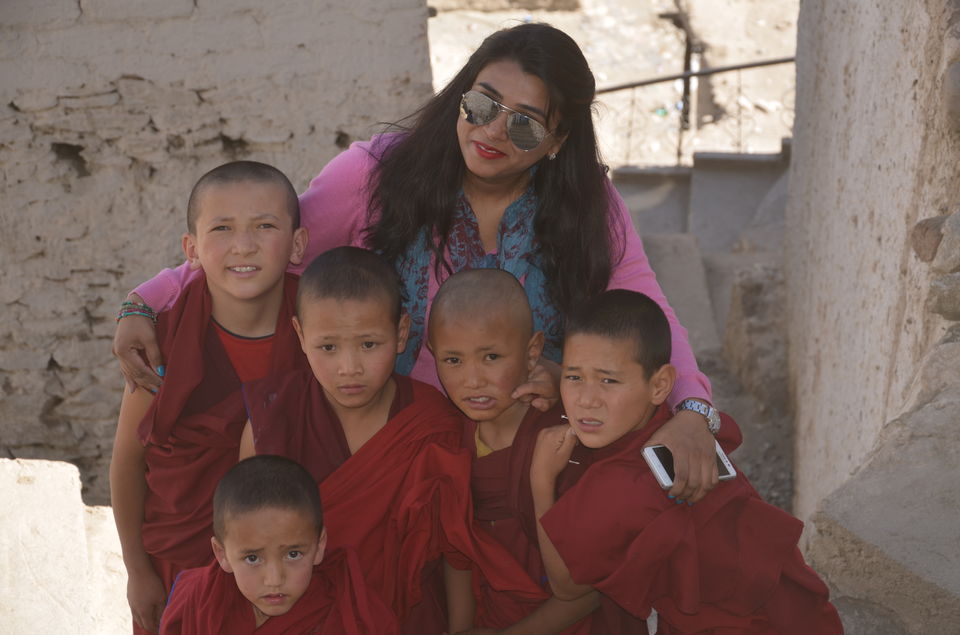 With some beautiful clicks with student monks we headed for Rancho's café situated in Shey town. The ambience which is nonchalant and had a typical Ladakhi touch. The available food, you will get in any other café. We didn't go there for food, just to live the 3 idiot nostalgia.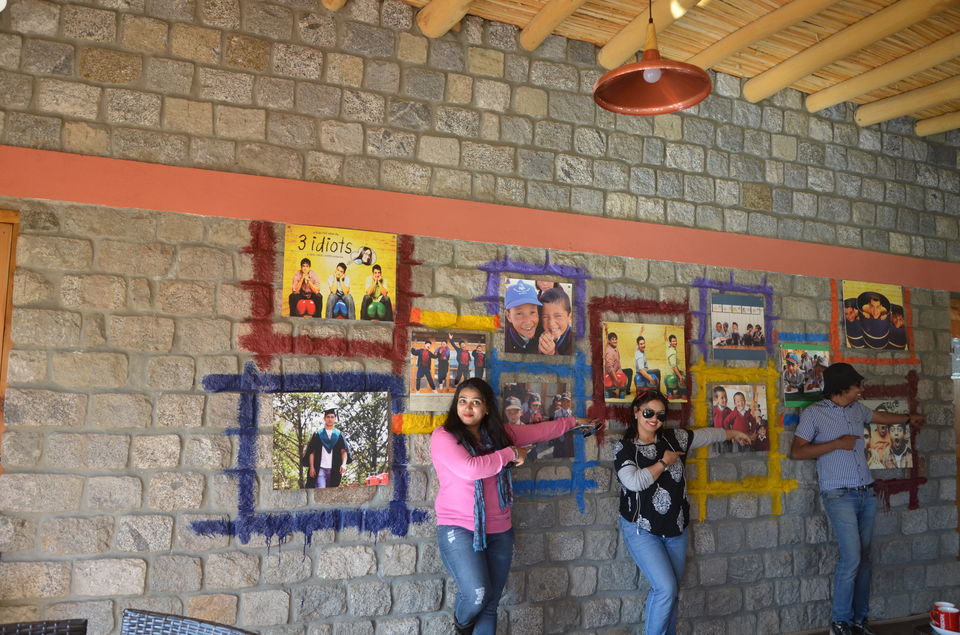 Shanti Stupa was approx 13km drive from Shey. This architecture has its own beauty. The peace and calmness you won't find anywhere in the city, the view of the City and greenery was breath taking. This place has the most gentle breeze you will ever feel in your life. It had complete birds view of the Leh Township and the gigantic KhardungLa range.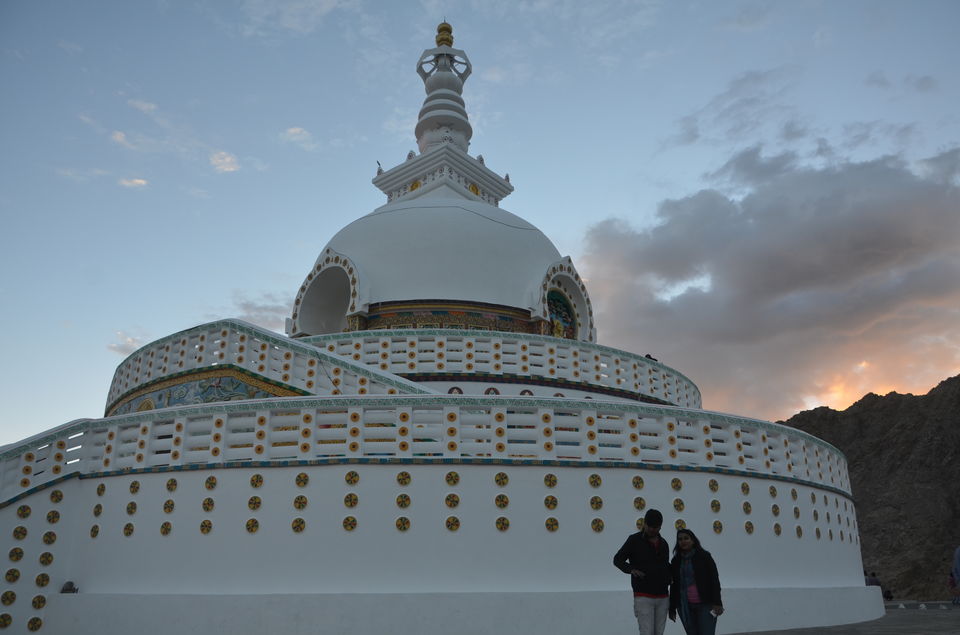 It's the epitome of peace which filled my senses with wonder and quietude. While retreating, we took small break at "Shanti Stupa Café", one must try Qahwa Tea. From there diverse menu we liked French toast, butter tea and cheese omelet and it was mouth watering. We headed to Hall of fame, around 4km from Shanti Stupa. Its been maintained by Indian Army, the place was oozing of stories of each of our nations army - military, naval and air force. Its informative and u get to know a lot of details on how our brave soldiers protect our country at the borders, how they live their lives there, sometimes in extreme conditions and being away from their family. A last minute letter from a soldier (a martyr) to his parents was heart wrenching. This place made me proud and feel patriotic. I wrote an encouraging note on the message board for our soldiers. While our departure, made an Army friend Mr. Pawar, who gave us some insight about the hard living life in Siachen Glacier and suggested us to visit there too. By the time we finished, the sun was setting and we decided to head back to our hotel in Fort road. Our dinner was at a local eatery with the typical ladhaki food Thupka and Tigmo which delighted our taste buds.