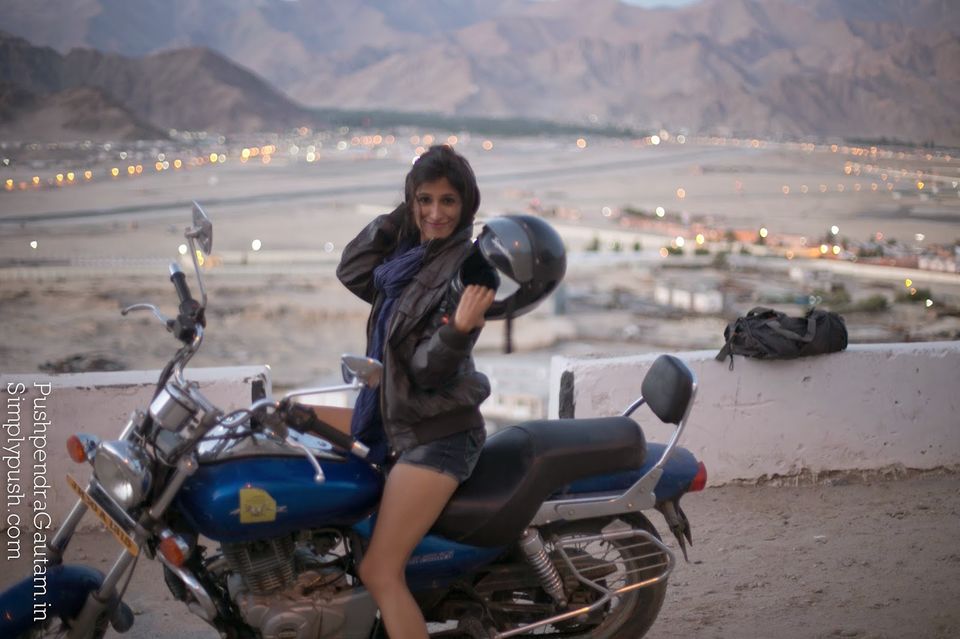 Ladhakh Diaries (Part2)
Manali -Leh Highway drive offers you the best of the Himalayan region. From mountains to passes, thrilling destinations, picturesque landscape the drive is amongst the prized tourist routes in the world. Here are some golden tips to ensure your health and safety to make your trip smooth and safe!
Remember that you will be driving from a height of 6000 ft in Manali to close to 18000 ft in Tanglang La. Acclimatisation is the key. Else, AMS - Acute Mountain Sickness - is likely to hit you at these heights. Most of the cases will be mild and result in nausea, headaches, sleeplessness.
Highlights for your checklist
1. Follow the golden rule of hill driving. Leave early and reach early! 2. Carry a good map of the area. 3. Carry enough water, energy foods and drinks.
4. Eat less and don't overfill yourself while driving in hills. Drink lots of water.
5. Do not exert and run around in high altitude. Oxygen content in atmosphere is 30 - 40 percent lesser in these areas and will make you tired and sick. Avoid stay for more than 10 minutes in passes above 15000 ft.
6. Carry a good first aid medical kit.
7. Carry Sunglasses, caps, sunscreens and deep hydrating creams.
8. Carry enough Woollens and Thermal wear, Sleeping bag. At night the temperatures drop sharp.
9. Ensure that you have a torchlight with extra set of cells and bulbs, petrol pipe, funnel and a complete vehicle accessories and kit.
10. Do not rely too much on your cell phone. No signals on your postpaid for most of the time. Pre-paid doesn't work in Jammu and Kashmir.
11. Carry Power banks for storing electricity charge for mobile phones and cameras. Don't forget to carry numerous high on memory- 'memory cards'.
12. If you get stuck up anywhere and find an army camp close by, go in and take their help. Believe me these guys are always ready to extend their help to max possible extremes. Safety Tips and Guidelines:
1. Try to stay at least a day in order to get acclimatized with the atmosphere.
Abide by the rules and regulations imposed by the officials in certain places.
2. Obtain required permissions and other permits to visit certain places.
3. Ensure that during your journey, you have a Postpaid SIM card with you as Prepaid SIM cards of other states do not work in Jammu and Kashmir.
Petrol Pumps on Manali – Leh Highway: Before setting out for an adventurous drive along Manali – Leh Highway; Fill up fuel in Manali and carry refuel supplies in Jerry cans. Manali: The hill station has a total of 6 petrol pumps. There is abundance so you need not worry while you are in Manali.
Tandi: 110 km from Manali, you can find a petrol pump in Tandi.
Karu: 345 km from Tandi and 30km before Leh, here you can refuel your tanks in Karu.
Leh: Arriving in Leh (30 kms from Karu), you may find few petrol pumps; the nearest one is near the Leh Airport (25 km from Leh).
Note: Petrol is also available in the road side grocery stores between Manali to Leh at exorbitant costs in black.
ATMs on Manali-Leh Highway:
Throughout the route, there is only one ATM in Keylong. After Keylong, ATMs can only be found in Leh town. So make sure you carry enough cash with you.
Mechanics on Manali-Leh Highway: Along the Manali-Leh Highway, you can find mechanic shops around Marhi, Khoksar, Keylong, Darcha, Sarchu and Upshi.
Popular Halts for Night Stopover:
Keylong: Located 117 km away from Manali, Keylong is the first place to take a break for the night while on the Manali to Leh journey.
Sarchu: After Keylong, one can also halt at Sarchu, which is located around 223 km from Manali or 96km from Keylong. Also this region is one of the popular destinations for overnight camp stays, tent stays.
Leh: Located 357km from Keylong and 250km from Sarchu, upon your arrival in Leh, you can relax around a number of hotels that are solely meant for the tourists.
2014 Updates for Inner Line Permits
For Indian Nationals:
1. From 2014 onwards, the Indian nationals would no longer require any kind of inner line permits to visit Ladakh.
2. Indian nationals must carry their nationality proof (ID proof) such as: Driving Licence, Voter ID, Passport and other similar.
3. Whenever enquired, the visitors should produce their ID proofs at the check points.
4. For the bikers, while crossing regions like Hanle, Chusul, Tsaga, beyond Loma bend, Chumur, Marsimik La and Batalik Sector, inner line permits are a must.
5. This permit can be easily obtained from Leh DC office within 9:00am-3:00pm.
For Foreign Nationals:
1. To visit areas like Turtuk, Panamik, Khaltse, Pangong, Changthang, Hunder, Tso Kar and Tso Moriri and few others, the foreign nationals must obtain the inner line permits.
2. Also to visit Hanle, Chusul, Tsaga, beyond Loma bend, Chumur, Marsimik La and Batalik Sector, the foreign nationals must have the inner line permits.
3. These permits are usually valid for 3 weeks and can be easily obtained with the help of the local tour operators from Leh DC Office.
4. Foreign nationals, with acception from Bhutan, Burma, Nepal and Pakistan, also need to obtain PAP or the Protected Area Permit to visit the above mentioned places. This permit is issued at the Leh DC Office and is allowed only to a group of four or more foreign nationals and is valid for 7 days.
5. While travelling Suru and Zanskar valleys, inner line permits are not required. However, this permit doesn't allow them to beyond Merek Village in the Mahe or Pangong village.
6.Photo ID proof are a must to obtain the inner line permit. Passport, Driving License or Voter's ID will do the required.