11 DAYS - 2 MEMBERS - RS 25000 PER PERSON (INCLUDING FLIGHT TICKETS)
There is nothing more enchanting than the nature. No man made thing can give that pleasant awe-inspired feeling. Ladakh is one such place, my dream destination. Sometimes we concentrate so much on travelling other countries and we don't explore our own country. Didn't want to make that mistake. One day late night, finally decided to book my tickets to this "Himalayan wonderland"
Booked flight tickets 4 months before, got them for Rs 3000/- (Delhi to Leh & back)
Finally, the day of journey....
Have taken a train from hyderabad to delhi (Rs 750). The plan was to reach delhi by afternoon and check in a hotel near to airport as our flight to leh was next day early morning but came to know that train stops in agra but only for a minute that to not sure. A sudden plan was made to visit Taj mahal, packed our bags and were ready. As soon as the train stopped (1km away from agra) , immediately got down. Super-duper excited as i will be visiting one of the 7 wonders of the world.
We took an auto and first went to book our late night bus back to Delhi and then reached Taj mahal.... There is no need for me to express the beauty of this monument.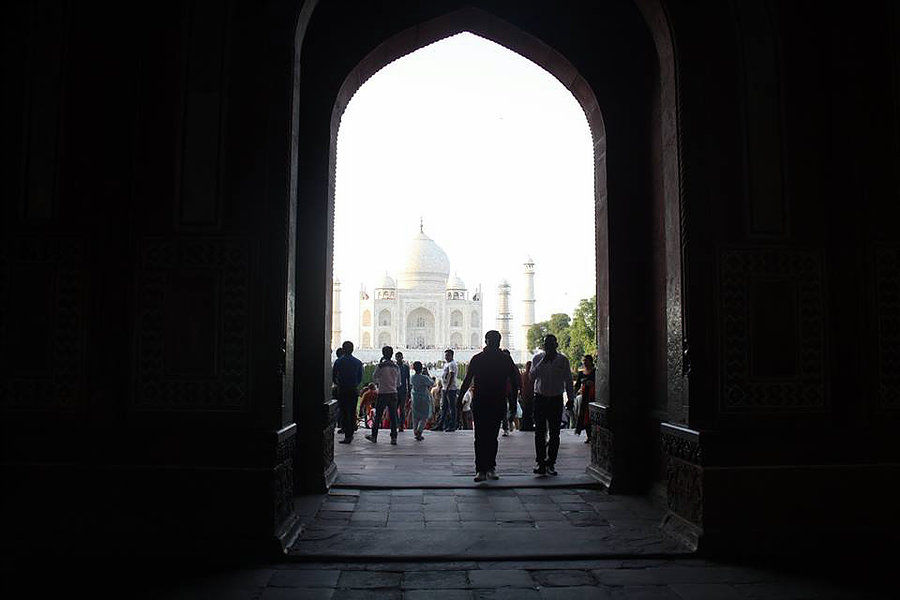 After dinner, we started back to Delhi to take flight to LEH...
We reached Leh by 10am, the best airport located amidst the beautiful Himalayas. We took diamox tablet before boarding the flight in Delhi to prevent altitude sickness problem. We booked our room in Greenland Guest house on changspa road managed by a lady (Contact No - 01982 253 156), it costed Rs 300 per day for double occupancy. It's a pretty neat guest house with common bathrooms (Very neat and hot water facility).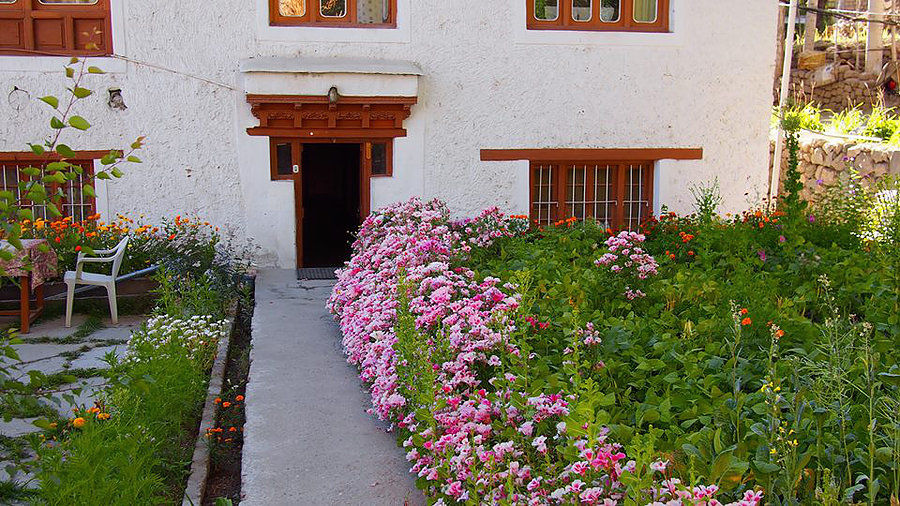 You can have nice Ladhaki breakfast for Rs100 and on request she will also cook healthy lunch and dinner with organic vegetables.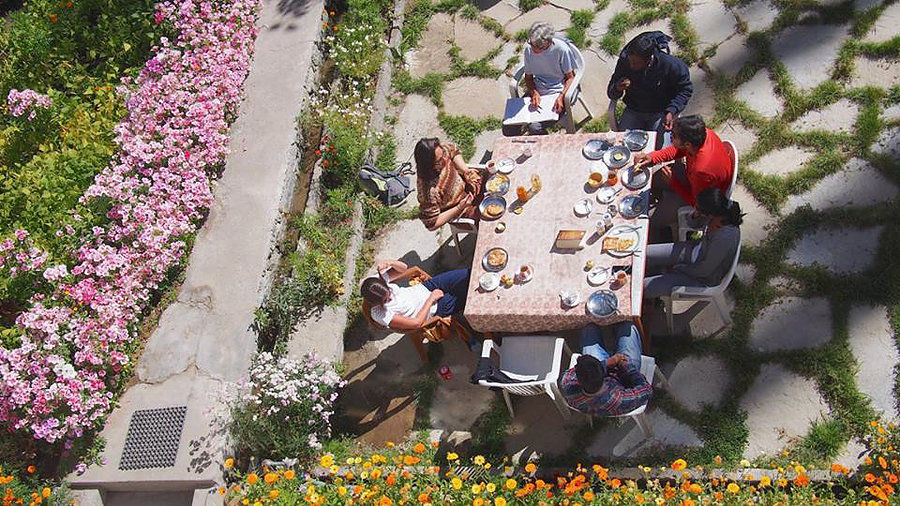 On first day we decided to take rest. We didn't have any itinerary and wanted to go with the flow (my fav way of travelling). We spent our time discussing travel stories with other guests. The second day we took a royal enfield for rent (Rs 1100 per day) and started our ride through the beautiful mountains along with 2 other bikers.
SANGAM - Confluence of Indus & Zanskar rivers, nearly 48km from Leh. A must visit place, the panoramic view of rivers and surrounding mountains looks mesmerising.
On the way we came across magnetic hill, it just an optical illusion where actually downhill appears as uphill. But it was fun trying out this phenomenon.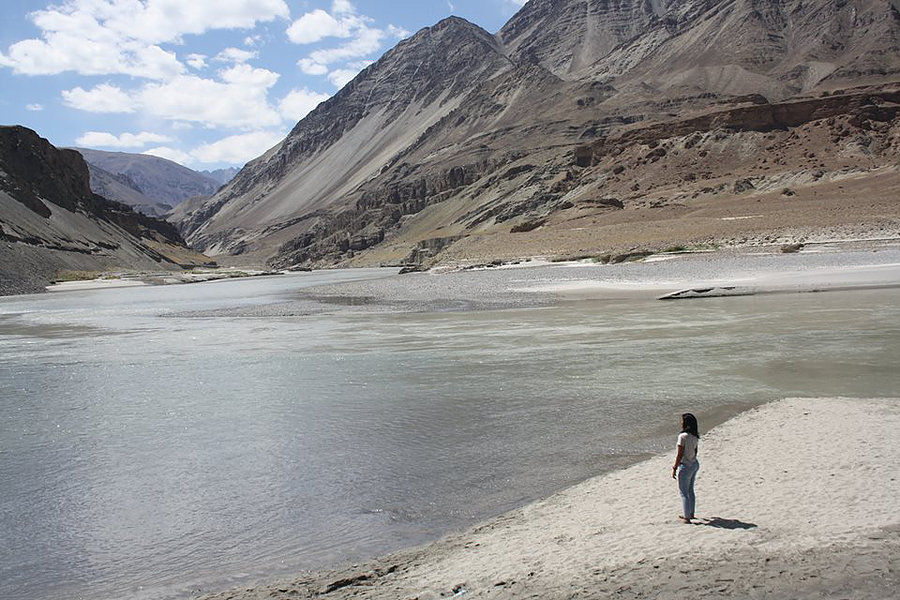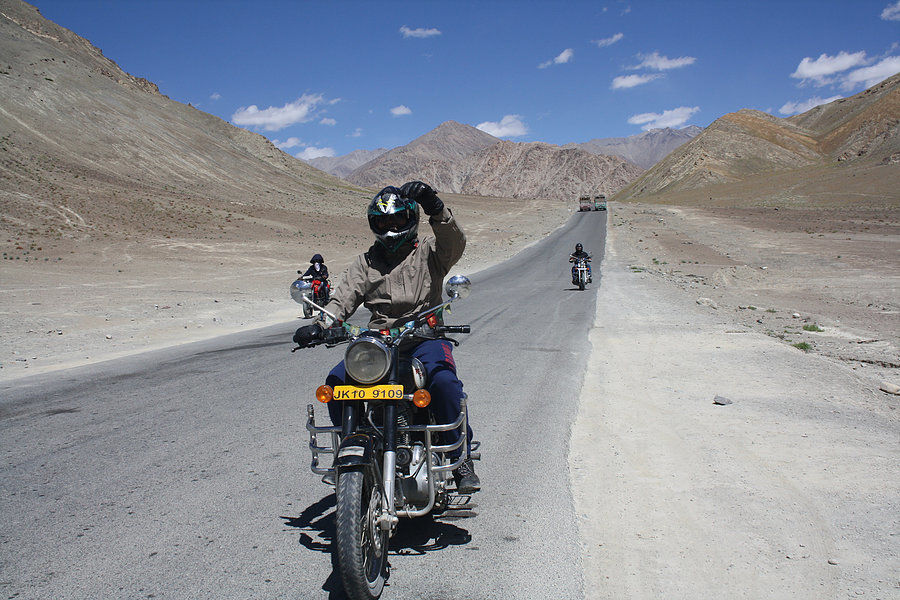 KARU: Place where my dad has served indian army 20 years ago and how can i miss this place. En route we visited Thiksey monastery, the largest monastery in central ladakh.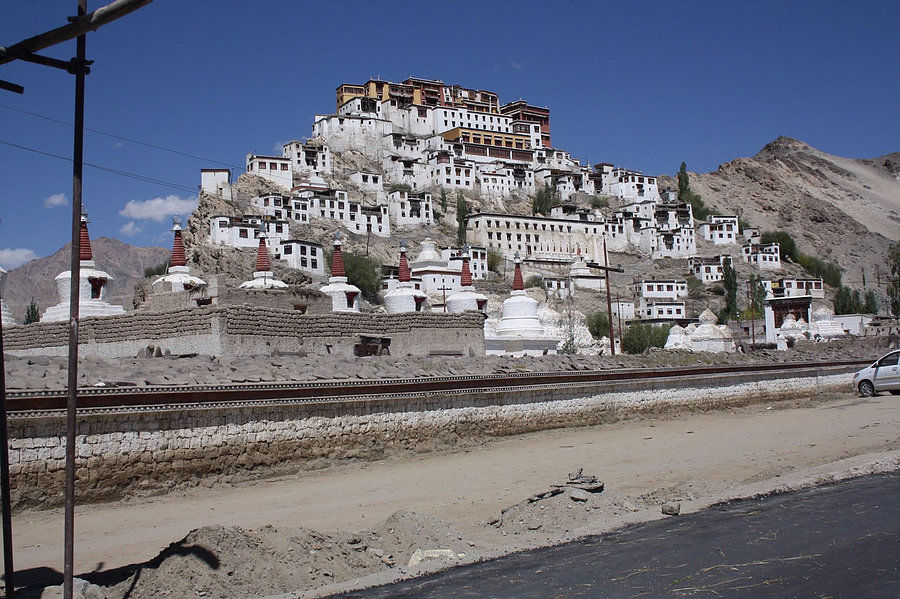 PANGONG LAKE: On 4th day, our journey started towards Pangong lake via Changla pass (Third highest motarable pass in the world) nearly 140km from Leh. Each and every bit of journey was scenic. I was living my dream.
The route to Pangong Lake was very different, there was greenery & spotted Marmots. There were wild horses grazing beside a stream and the snow-capped mountains were in the background. It just seemed surreal. The journey was a bit hectic but it was worth it.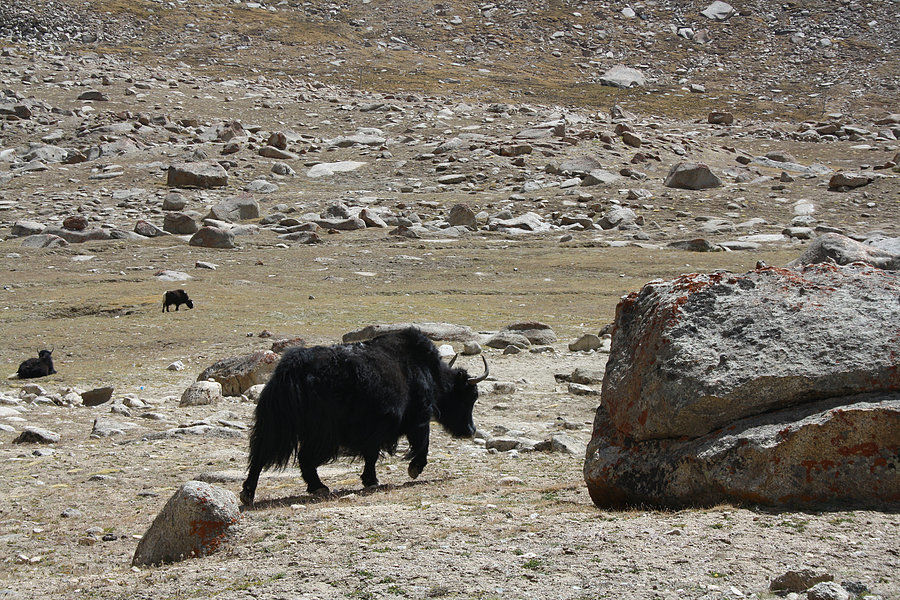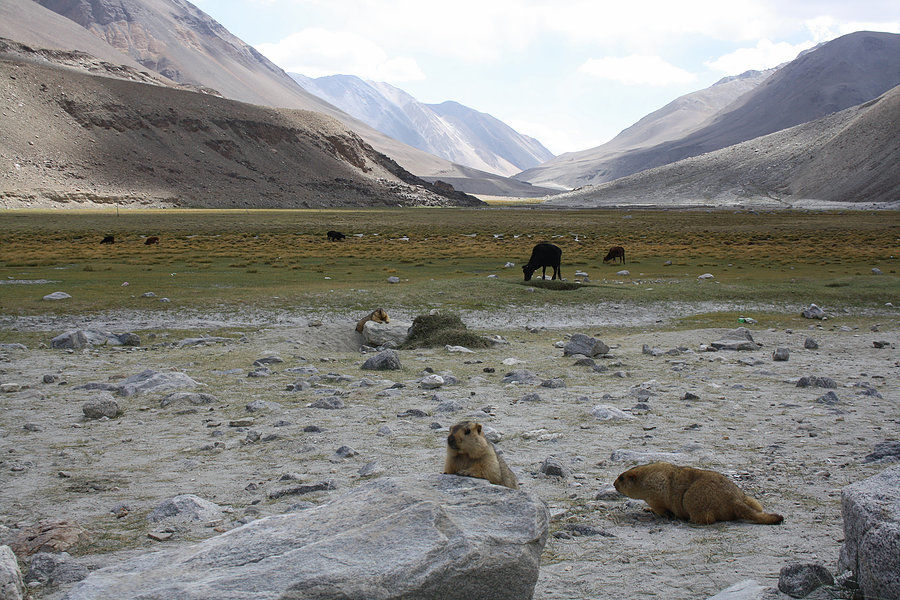 Nearly after 5 hours, the first sight of Pangong lake. Every small cafe was named after 3 idiots movie, we didn't want to stop here and moved along the Pangong lake for another 15km. Finally found some luxury camp tent accommodation (Nature's Nest Deluxe camp) just opposite to Pangong lake, usually these tents accommodation cost up to Rs6000 but we got it for Rs1100 including dinner and bf as it was nearly off season.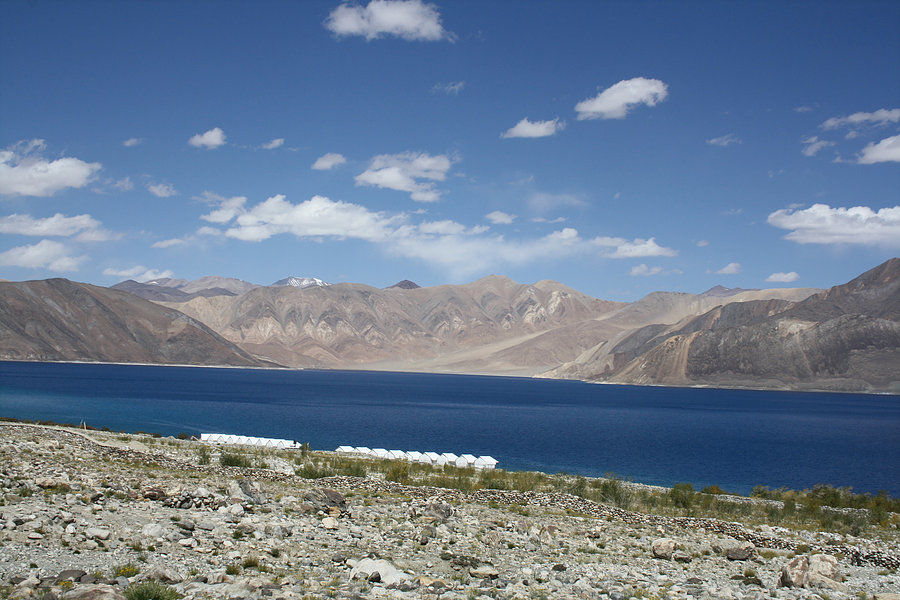 It was already 6pm and the temperatures were dropping drastically, on request bonfire was arranged. The night sky was just stunning with stars and milky way.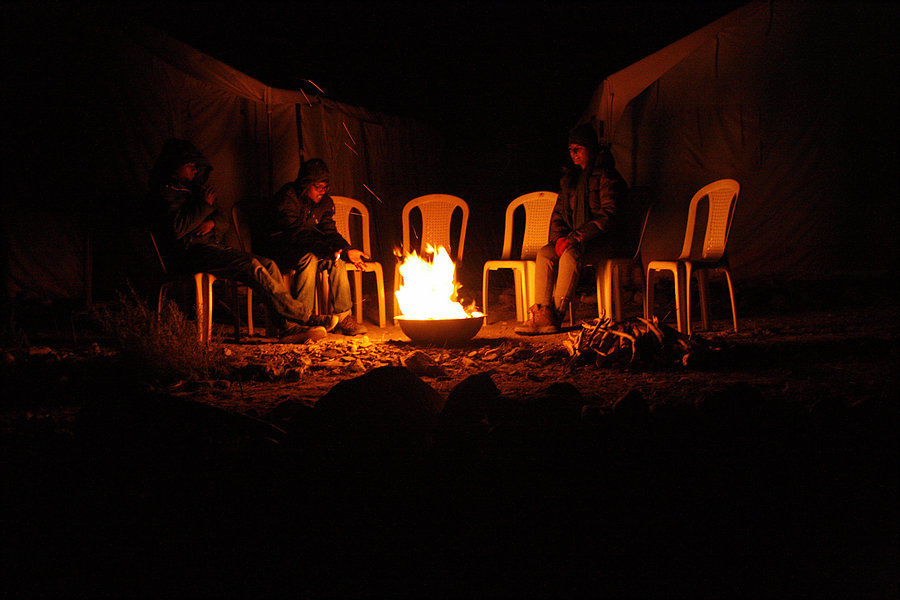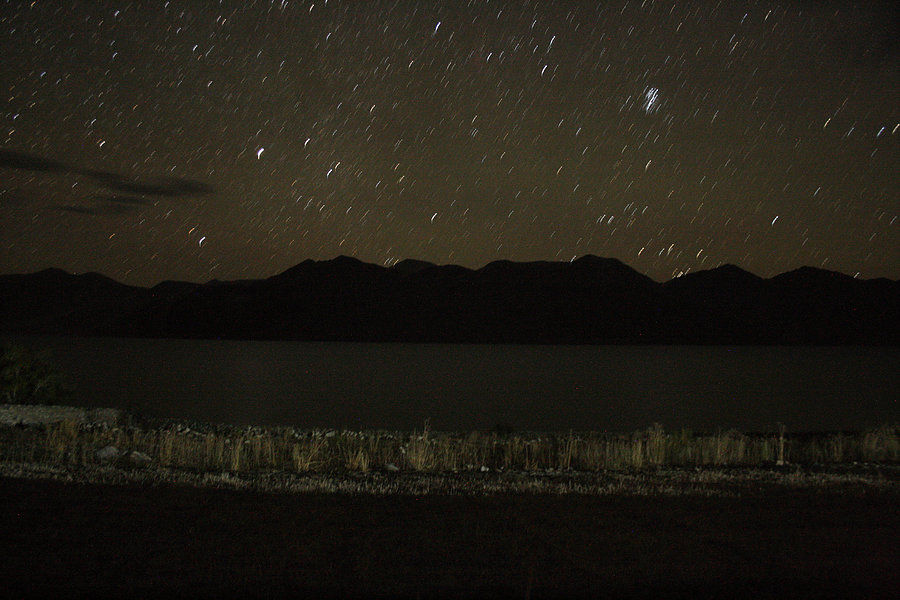 Plan was to start next morning before 10am but couldn't leave the place as Pangong lake was looking even more beautiful in the morning with different colours. So, we have decided to stay back for one more day.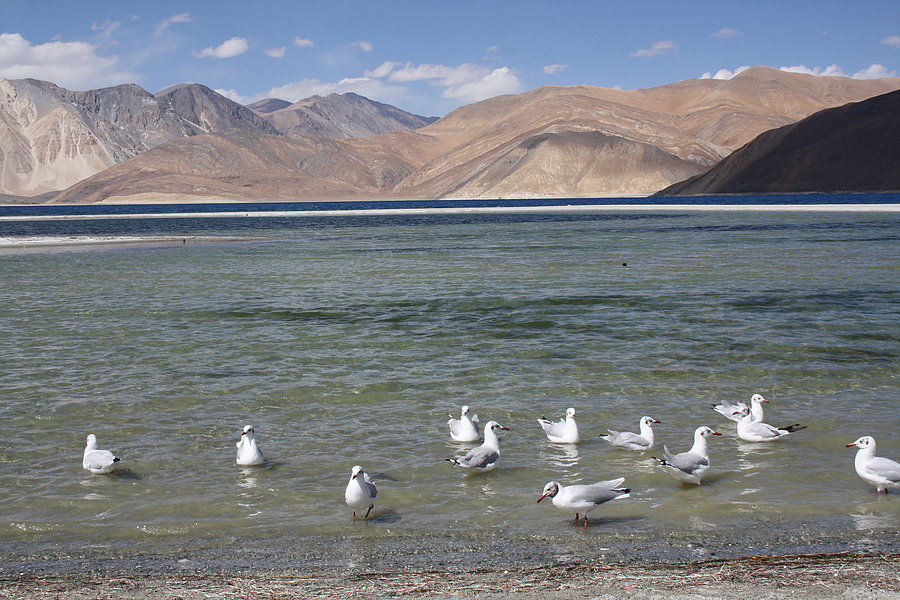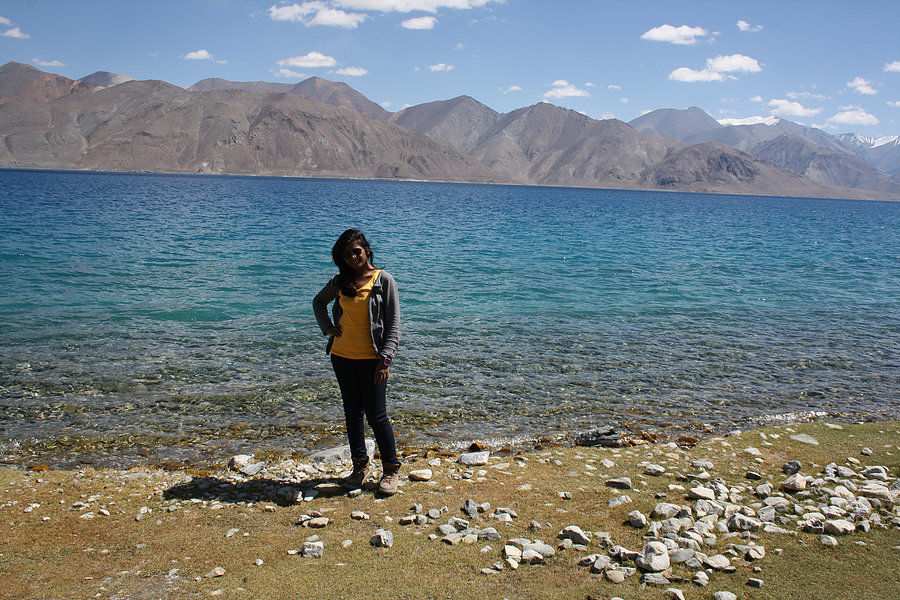 Finally, after 2 days we started back to Leh. On the way back, we visited Hemis monastery.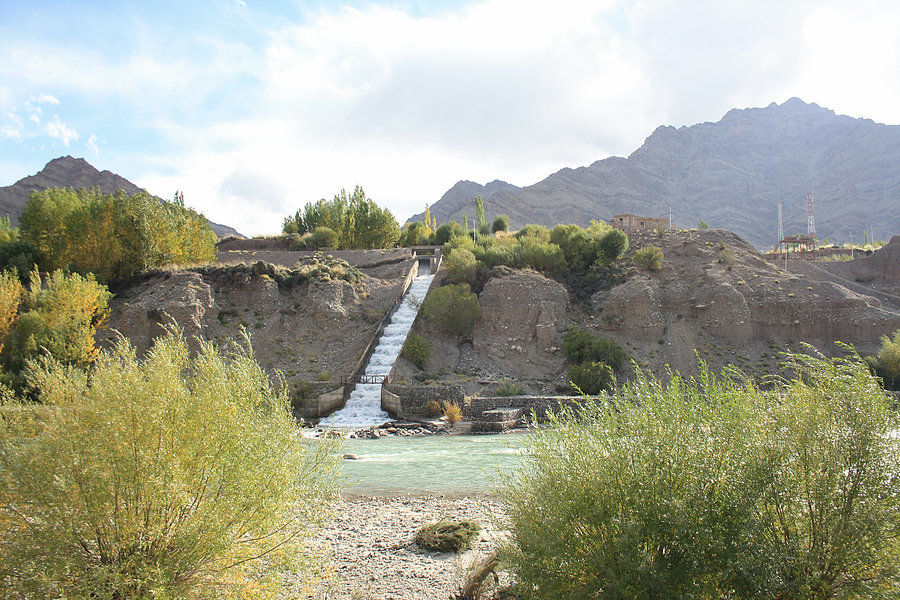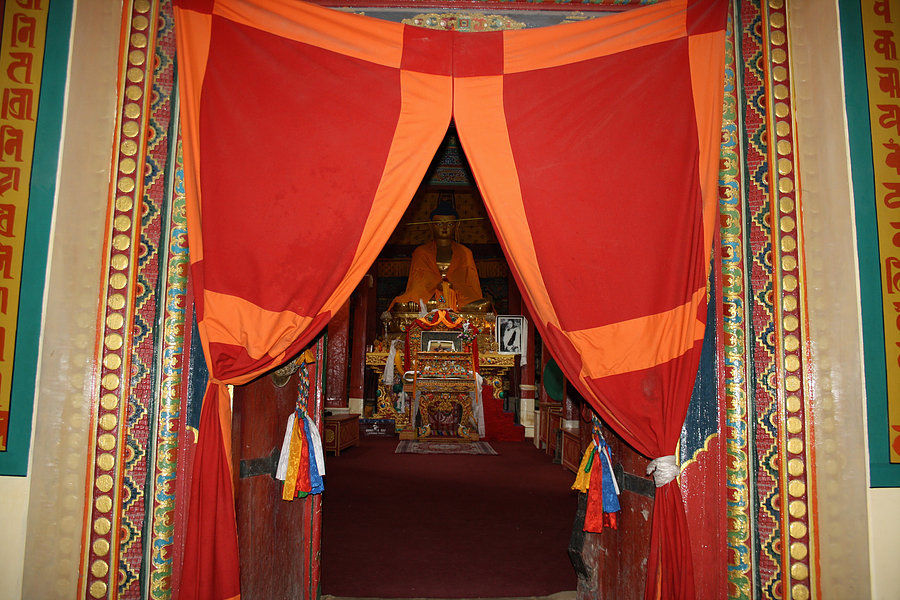 NUBRA VALLEY: One has to cross Khardung la pass to reach Nubra valley. Khardungla pass is just 39 km from Leh situated at an altitude of 18380 FT. Nubra valley is located at an average altitude of 10000 FT (Lower than Leh). Climbing to very high altitude of Khardung La from Leh and then sleeping at low altitude of Nubra Valley will help tremendously in acclimatisation. As soon as we reached Khardung la, a sense of achievement filled our hearts.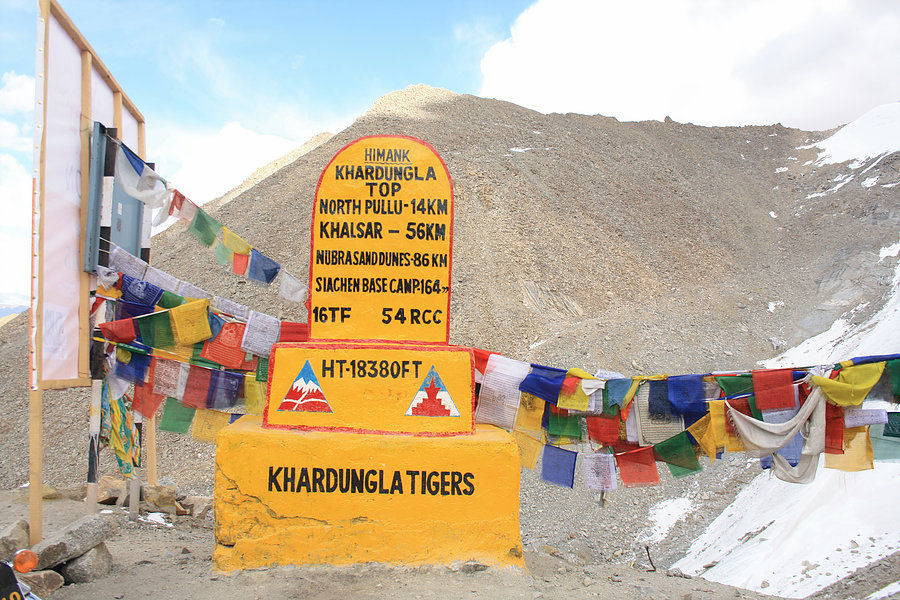 Nearly after 6 hours, we finally reached DISKIT. the headquaters of Nubra valley. It has the oldest and largest Monastery in the valley. It houses the remains of a respected 14th century lama from Nubra.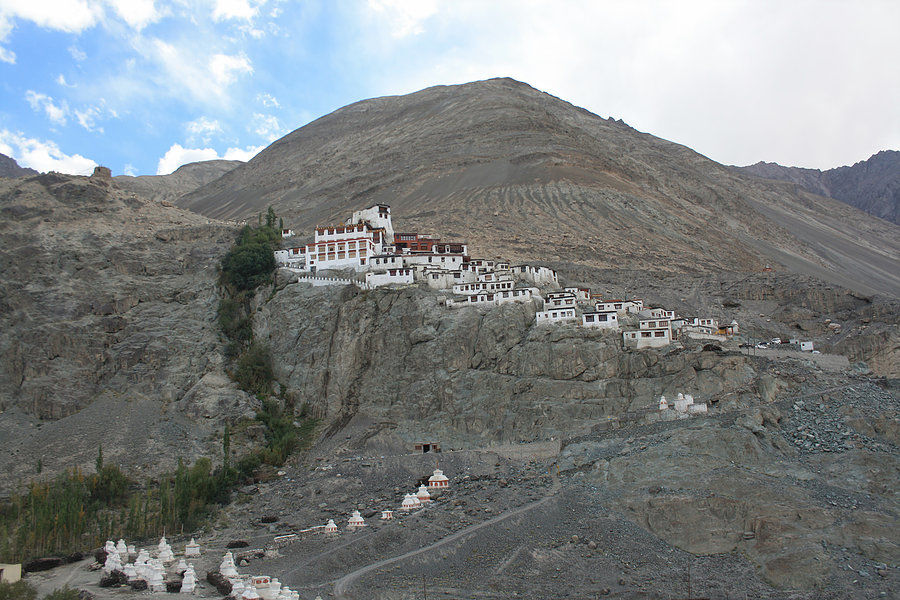 HUNDER: 7 km away from diskit lies the white beauty of Ladakh, the Hunder - Famous for the sand dunes & double humped camels. Decided to stay in Hunder but we didn't have any prior booking so after checking 3 camp sites and guest houses we got a nice one and costed us Rs1200 including dinner and Bf for double occupancy. The owner was really kind, I expressed my desire to have carrot Halwa and he got it prepared by his wife and i had the best organic carrot halwa till date. After dinner, spent some time star gazing lying in the hammock. We spent next 2 days in Hunder enjoying sand dunes, camel safari & traditional Ladhaki dance.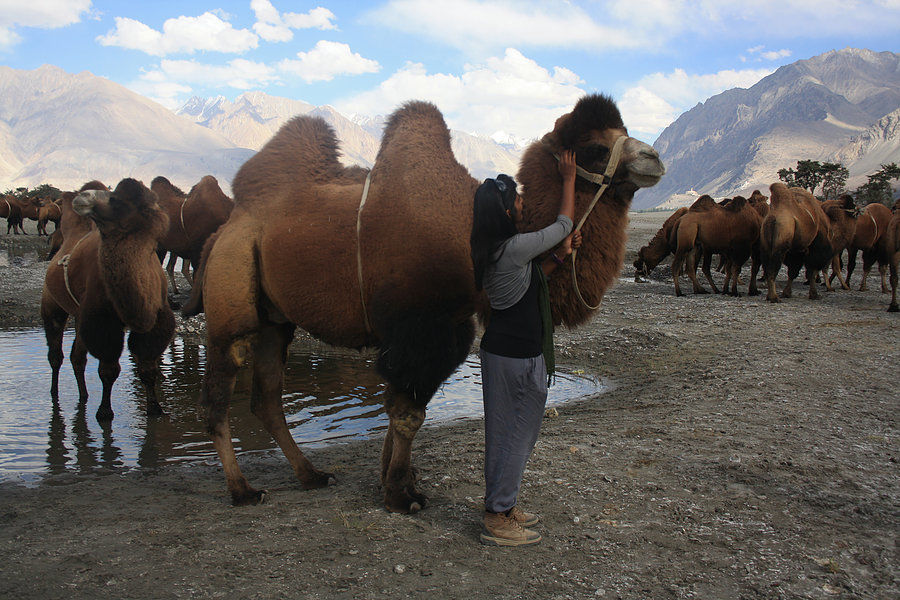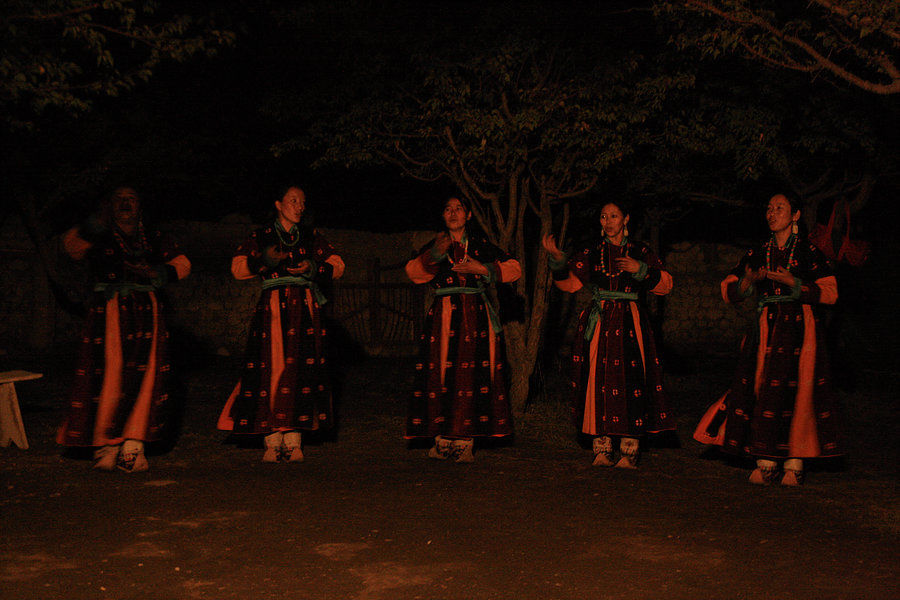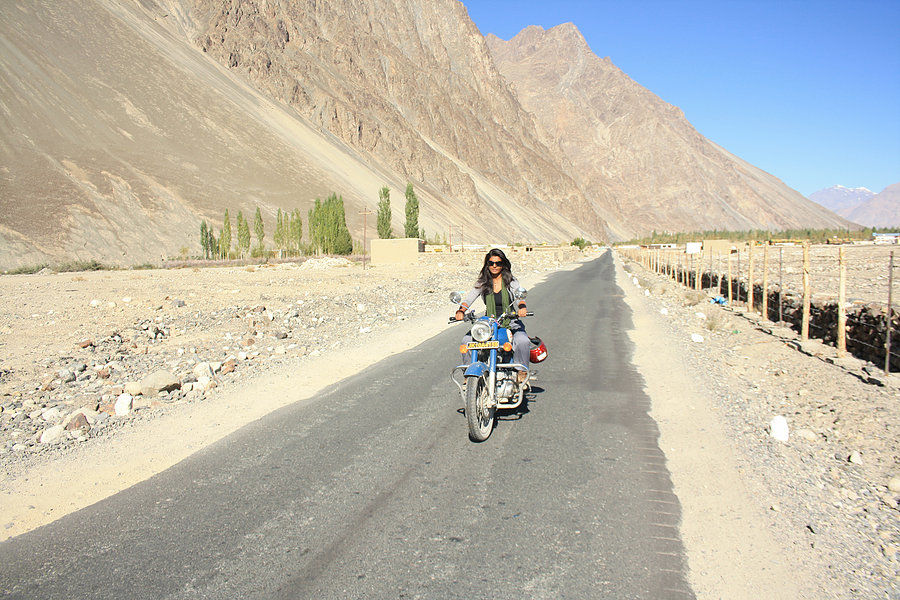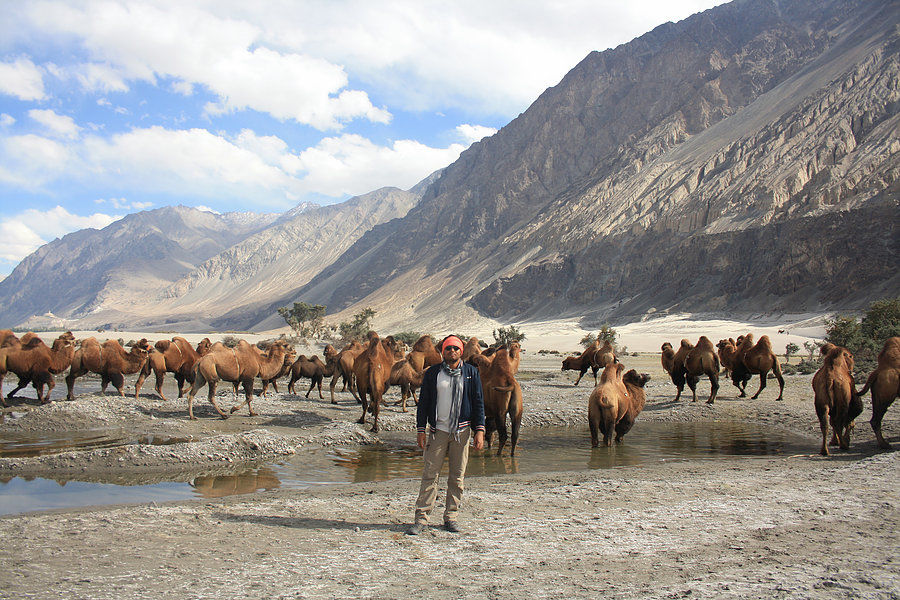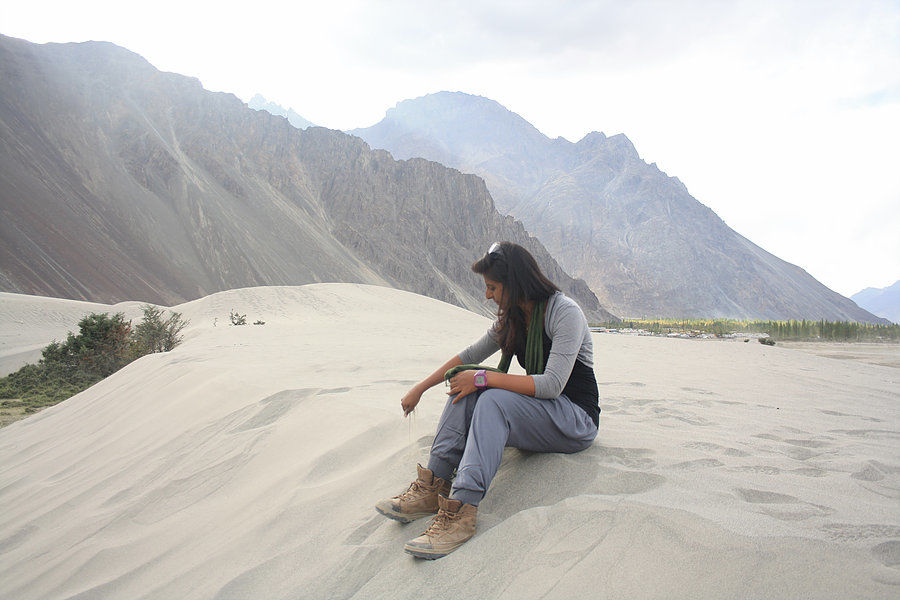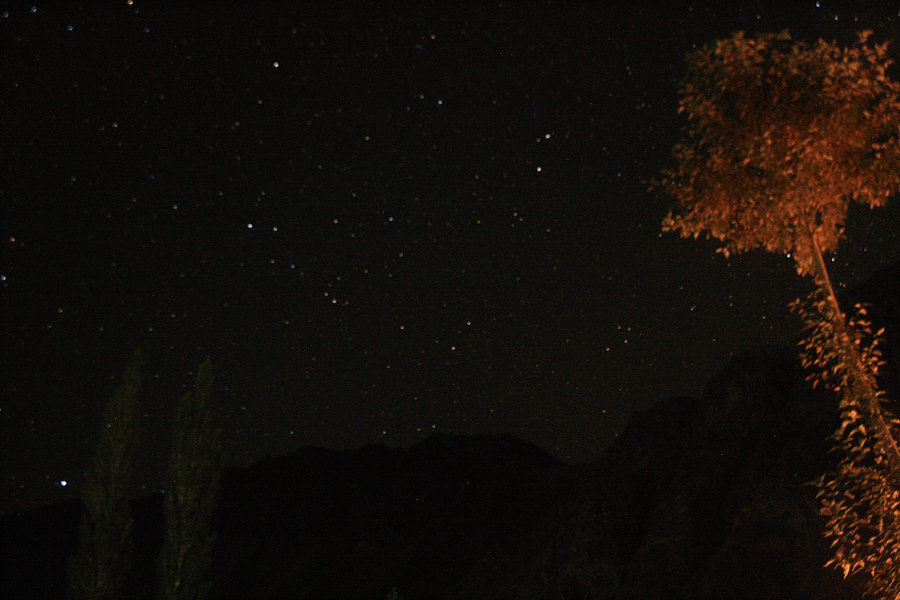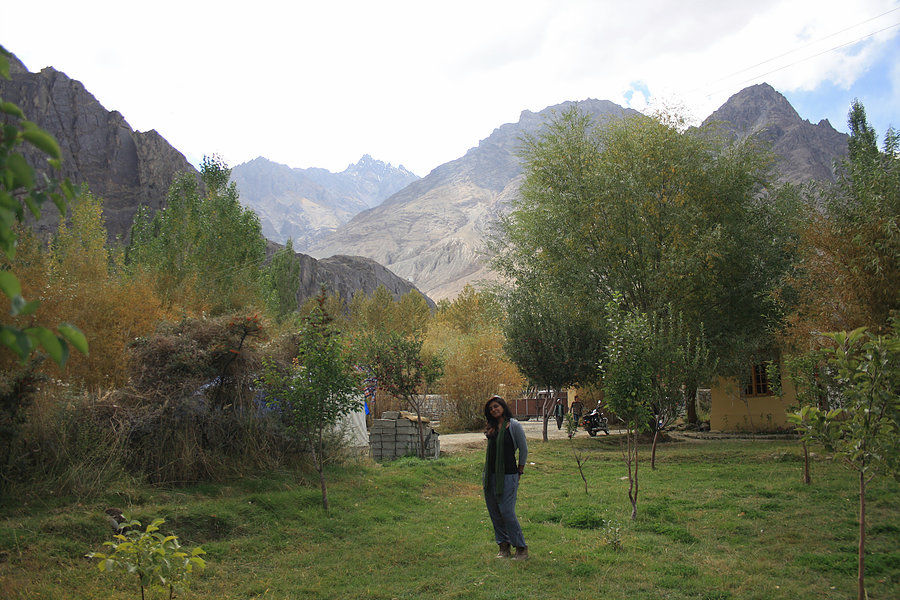 It was my turn to try hands on BULLET...
Again back to Leh, had 2 more days but we didn't want to travel more and decided to just relax and enjoy the Ladakh festival.
LADAKH FESTIVAL: It is celebrated in the month of September every year in Leh. The inauguration ceremony of the festival takes place on a large scale with a procession of several cultural troupes from different part of the region which traverses through Market. There is dancing, singing, traditional music, people wearing traditional Ladakhi dresses.
Chams performance:
The Lamas perform a highly choreographed religious masked dance, known as Cham accompanied by musical drums, long horns and cymbals. Chams performance is a fundamental part of Tantric tradition. Chams are performed only in the monasteries that practice Vajrayana teachings of Tantric Buddhism.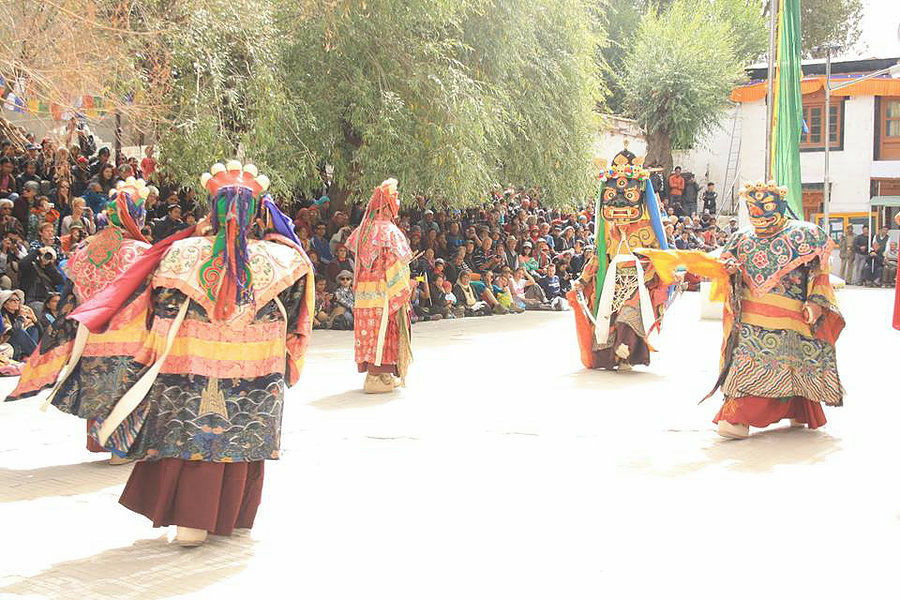 Finally, after 11 days another beautiful trip came to an end.
TOTAL EXPENSES:
Train tickets (Hyd - Delhi) - Rs 750 per person
Bus tickets (Agra - Delhi) - Rs 800 per person
Flight Tickets (Delhi to Leh & back) - Rs 3000 per person
Flight tickets (Delhi - Hyd) - Rs 2200 per person
Accommodation in Leh (7 days) - Rs 2100
Bike rental (8 days) - Rs 8800
Petrol - Rs 2800
Accommodation in Pangong (2 days) - Rs 1100 per person
Accommodation in Nubra (2 days) - Rs 1200 per person
TRAVEL.... IS THE BEST WAY TO BE LOST... AND FOUND.... ALL AT THE SAME TIME. - BRENNA SMITH