Recently I visited Kashmir and I can say that It was one of the most beautiful experience I ever had. A visit to the Switzerland of India and Heaven on Earth is definitely incomplete without Shikara Ride on Dal lake and I still feel like going there again and again.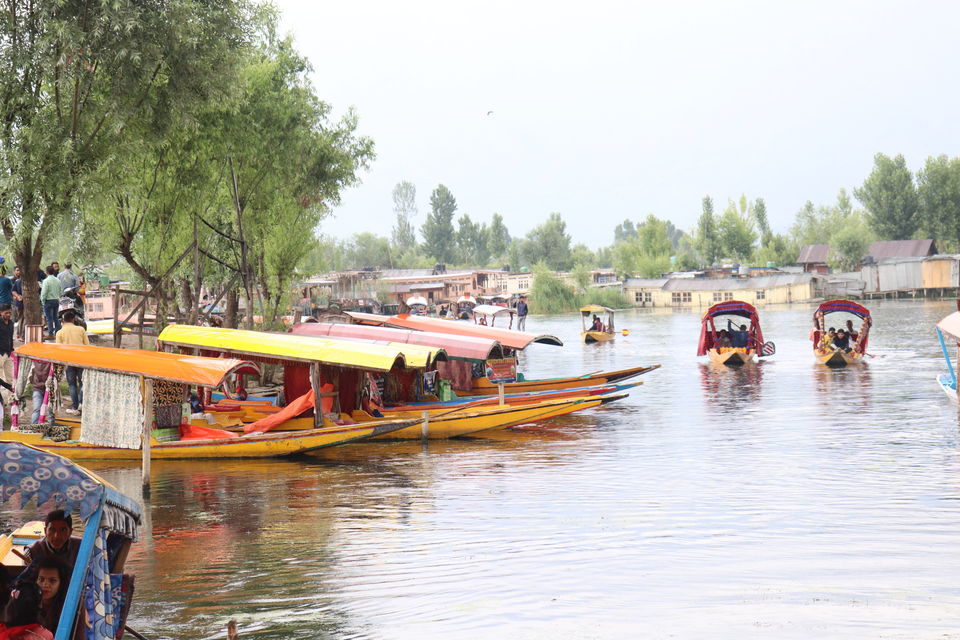 I was on a family trip and we reached Srinagar around 9:00 p.m. from Jammu via road and took a night halt there. Mid morning we started our expedition to Srinagar and decided to head Dal lake.
My first impression of the Lake was overwhelming and its beauty neither can be expressed in words nor you can captured that in camera.
Jewel in the crown of Kashmir, Dal lake is extremely beautiful having Shikara's, House boats, Garden, Meena Bazar, Water plants cruising along the lake.
To enjoy the complete view of this picturesque lake, we opted for Shikara's 3 hour ride and I can say that its definitely worth your time and penny.
Shikara is a kind of Royal Paddle Boat in different magnificient colors having comfortable cushion seat with vibrant colors curtains.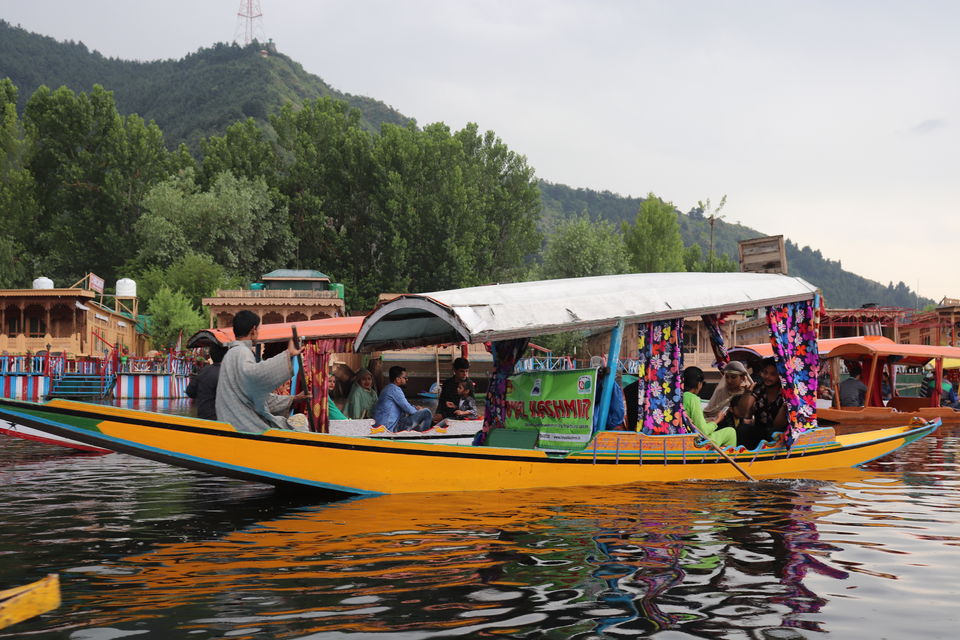 As we started our ride, the views throughout the excursion were mindblowing and the weather was extremely soothing and peaceful. The boy who was sailing our Shikara was friendly and gossiping with us throught the ride. Trust me, The Kashmiri's are extremely friendly and helpful people and Kashmir is very safe for tourists.
We enjoyed the views of green mountains and alluring houseboats in our ride and stepped out from our boat at two places, one of which is garden and other is meena bazar.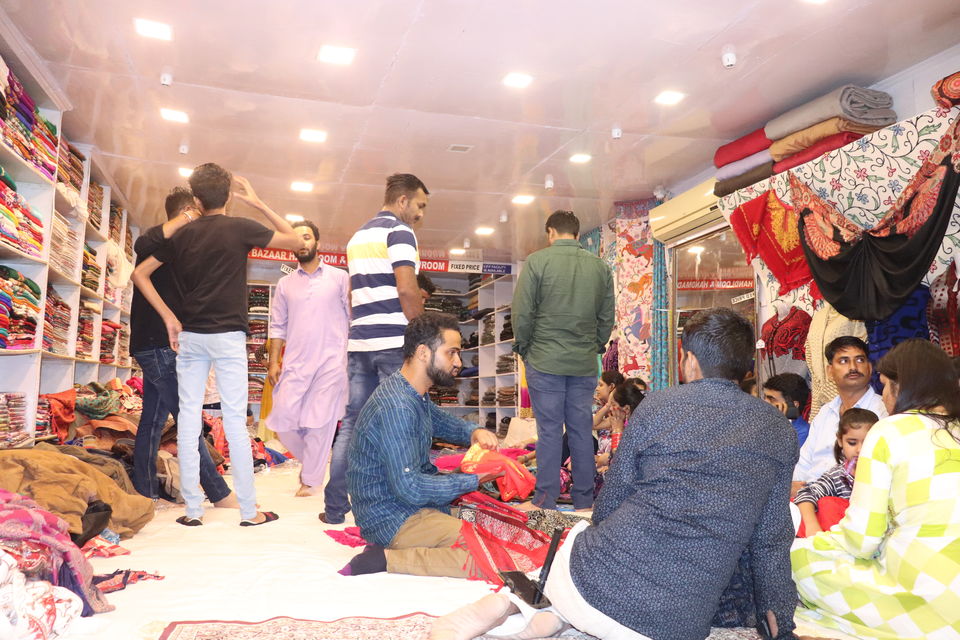 People used to sell fruits, flowers, wooden crafts in their boats to the people cruising in Shikara's to make them enjoy their ride more.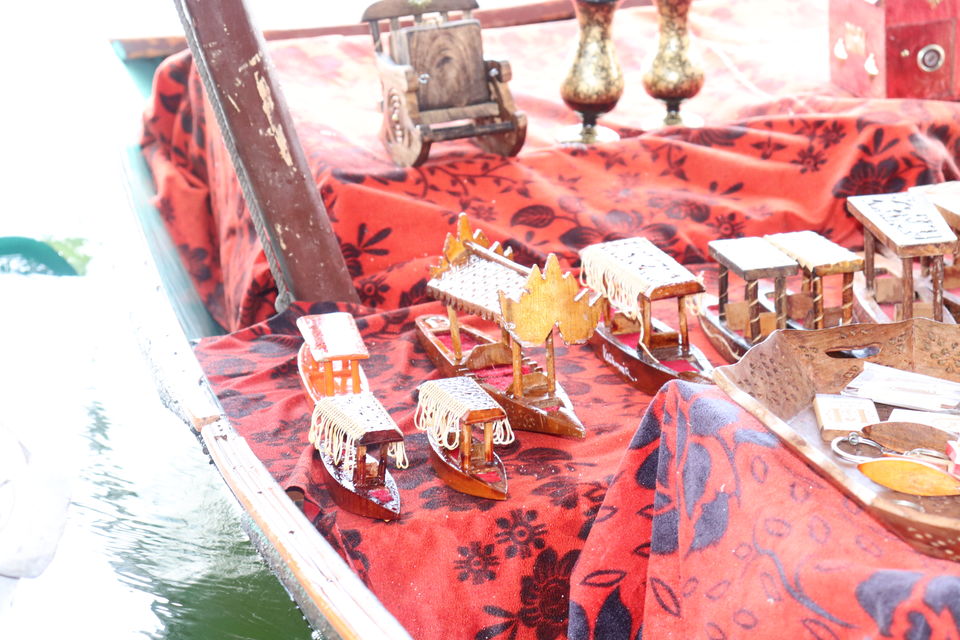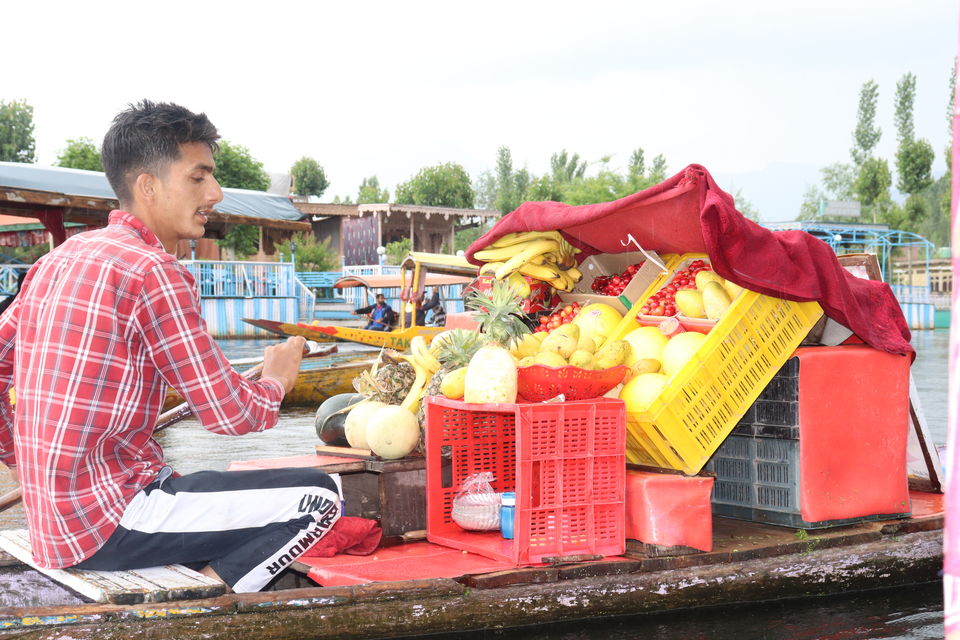 One more unique thing which I saw during my ride was India's one and only floating post office and floating land.
And I still crave for that wonderful ride in Shikara and would love to visit this marvelous destination again.
ENJOY TRAVELLING :)