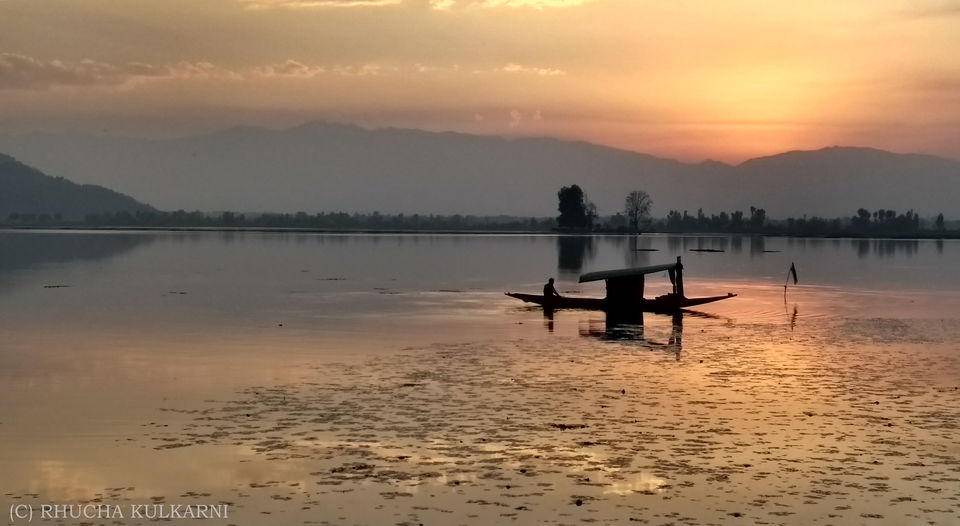 A nip in the air, and ample time to spare- what else do you need as the perfect excuse to cuddle close with your loved one this Valentine's weekend? Give your Valentine's weekend an ultimate romantic twist by heading to the city of all things serene - Srinagar. If your love runs as deep as the placid waters of the Dal Lake, what better way to celebrate this wonderful feeling than with a Shikara ride! Whisper sweet nothings while enjoying the gentle breeze and resplendent views of scenic mountains. Looks like the perfect way to spend some quality time with your better half, doesn't it? Know more on how to make this mini-mission even more memorable this Valentine's day weekend!
A Shikara is symbolic of Kashmiri grandeur, a symbol from the times when people had time to spare for leisure and life. Today, a Shikara ride stands as the saviour of those times, offering busy urban souls a momentary escape from the humdrum of modern-day life. The leisurely pace is sure to transport you to the endearing ways of yesteryears, with some royal charm thrown in. Best done during the early morning or late evening, it is not just the ride or the lake itself, but the romantic notions of many a Bollywood song having been filmed on the backdrop of Shikaras. Sure-fire recipe to transport you and your loved one to a lovey-dovey state! But while you get lost in the feeling of love, be sure to enjoy the various sights that a Shikara ride offers, for it is a unique experience in itself!
• Visit the Char Chinar: The signature landmark of Dal Lake, the Char Chinar literally means "4 chinar trees" which stand tall and stout on a central island. Get down at this island and enjoy a photo session amidst the soaring trees. They stand stout and strong, enduring Himalayan winds and change of seasons. May your love flourish like those towering trees! Engage in some candid conversations over a steaming cup of Kashmiri Kahwa, or simply frolic around the tiny island, fathoming the vastness of the waters around.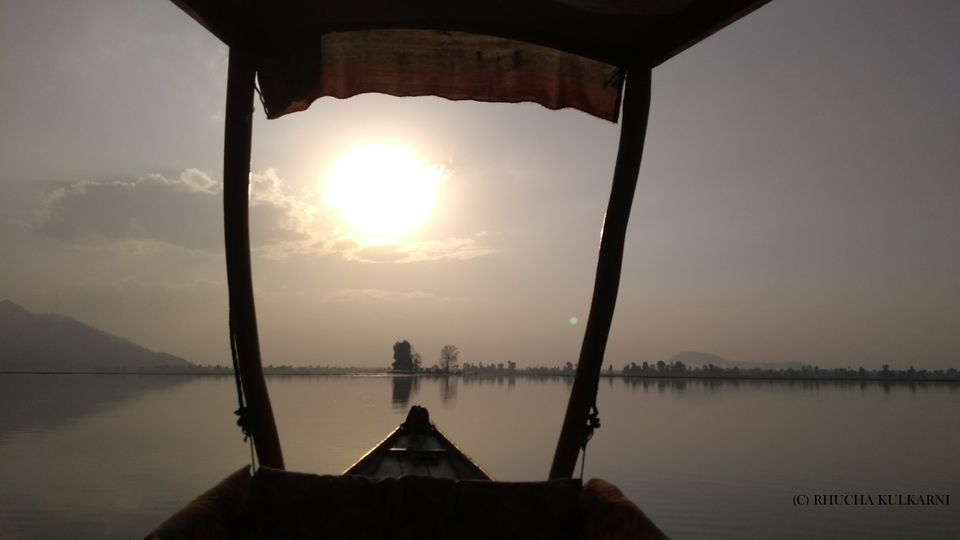 • Send a card from the "floating post office": Yes, this is proof enough that the humble Shikara is indeed the life-line of the majestic Dal Lake. An intricately carved houseboat that doubles up as a post-office and also a museum, this utility service is the only floating one of its kind in the world. Make this trip memorable not only for you but your loved ones back home by posting special postcards from this post office. But for the locals, this post office is one of the important lifelines of communication- it receives and manages lakhs of rupees in savings and deposits.
• Revel in past royalty at the Kabutar Khana: Another popular route that your Shikara owner may take is that towards the centre of the Dal lake, the Kabutar Khana. This is a historical building of royal relevance, perched upon a small island. Legend goes that this structure once held the privilege of being the Maharani's summer palace. Taking this cue, maybe it would be a great idea for young men in love to treat their loves as the queens of their heart! Today this structure stands as a home for pigeons. How apt, for these messengers may just then be ferrying across messages of love to lovers, torn apart by distances!
• Enjoy the bliss of nature: For those of you who wish to leave behind all the urban connections and just revel in your love, what better way than to head out into the green vastness of the water lilies and leave behind all humanly interactions. Watch out for kingfishers and other water-birds, maybe you will see them celebrating Valentine's day with a leisurely flight into the pretty Himalayan sunset!
• Indulge in some "pet-puja" on mobile cafes: Once you are satiated with your need for bliss, its time to satiate your tummy! Take a pit-stop and hop onto a mobile-café, an eating joint built upon a houseboat. It would be super-fun into a cone of ice-cream together and then huddle together for warmth! Or better still dig into some hot and spicy Maggi and add some spice to your love-ride.
• Gift your loved one an artefact from the floating market: Yes, Shikaras are not merely entertaining instruments, but a way of life. You will often see the locals go about their daily chores from the confines of a Shikara. Whether it is buying and selling daily grocery, or selling flowers to touristy people, you can see a mini-town bustling in the Dal waters. Blend in this blissful culture by engaging with a wayfarer and his or her fare of pretty ethnic Kashmiri wear. From pashmina shawls, to glorious flowers to chunky ethnic jewellery, you have options galore to profess (or re-profess) your love! A memento bought from the floating markets will not only go very well down memory lane for you both, but it will also help sustain the tourism industry in the state.
• Dress up in Kashmiri attire and get Insta-ready: Add some fun-factor to this romantic boat-ride in true Kashmiri style. Most Shikara owners or floating-market owners offer travellers the chance to get decked up in traditional Kashmiri costumes, complete with authentic jewellery and pretty flower baskets. Pose against the Dal Lake to create a picture perfect, or even a selfie-perfect moment! Better still, post your perfect Valentine outfit and outing on Instagram and be the envy of many a love-struck couple!
• View the perfect Kashmiri sunset together: The sunset on the Dal Lake, viewed from a Shikara is unbeatable, maybe one of the primary reasons that Kashmir is called "Paradise on Earth". Cuddle close together and soak in the golden hues as you watch the sun bathe the entire cosmos in golden hues. Being in love, is after all a golden feeling. It is as if you have arrived at the right place, at the right time, to honour this oh-so-right feeling of love.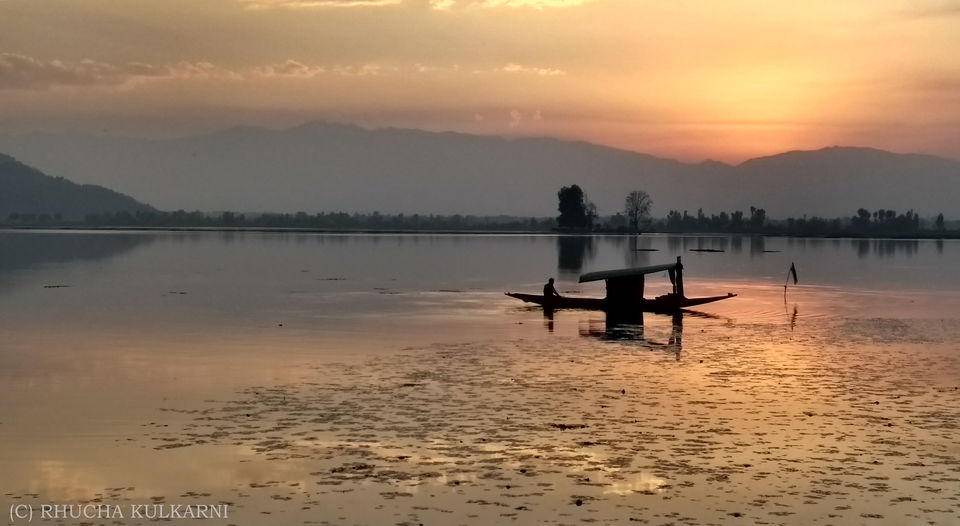 Sweet nothings on a Shikara ride are sure to whip up some inexplicable magic and bring you closer to your loved one, more than ever before. So why not embark on a soothing escape to Kashmir this Valentine's Day weekend, and celebrate your love with a different twist?
How to Reach?
Srinagar is just a direct flight away from most major metros. In the city it is best to pre-book a taxi for sightseeing during the day.
How to Book?
A number of Shikara owners can be seen around the many Ghats. Rates are decided as per time spent and the places visited while on the Shikara ride.
When to Go?
A Shikara ride on the Dal Lake is a timeless affair, best done at any time of the year except when the lake is freezing. Feb-March are great for experiencing the cool weather while on a boat ride. Alternatively, summer months offer a warmer experience with more touristy crowds.