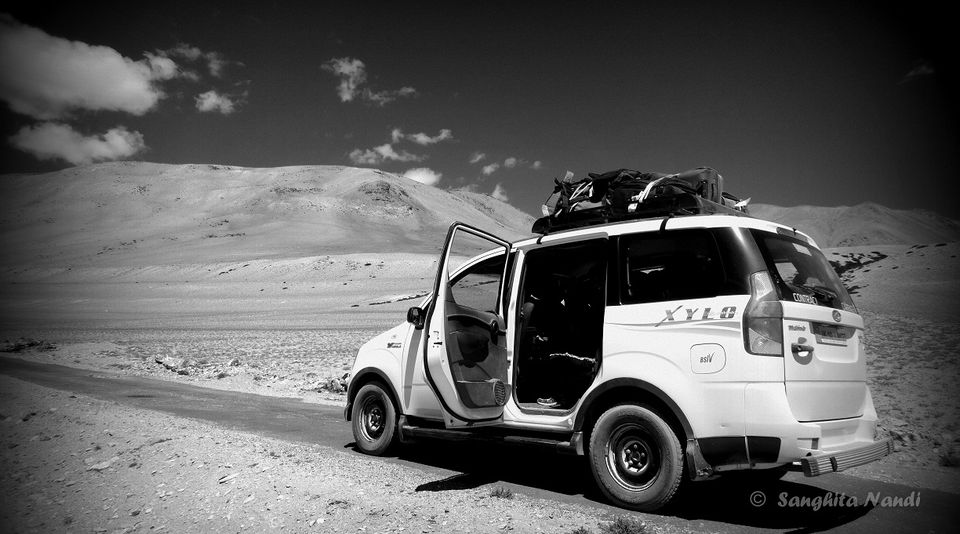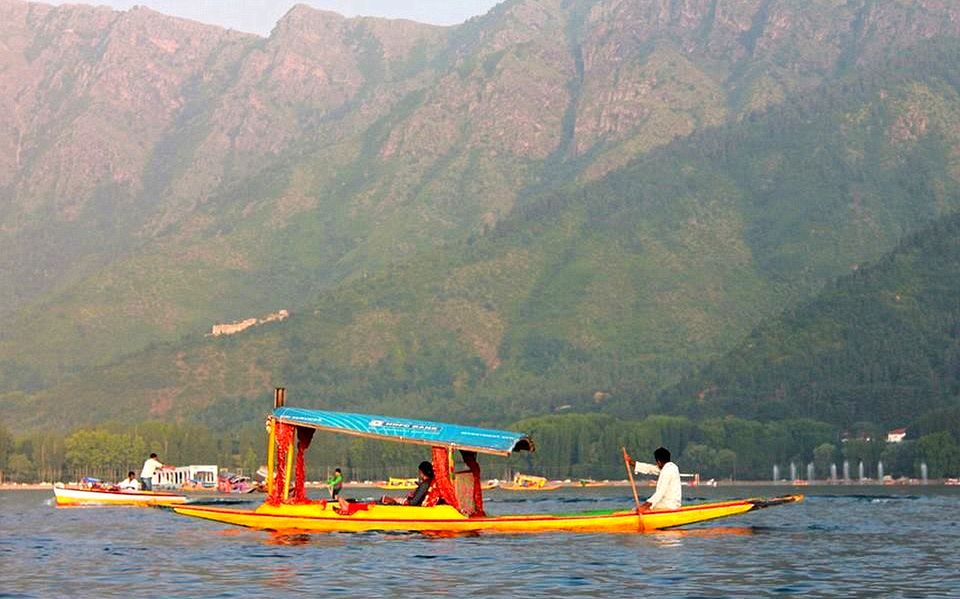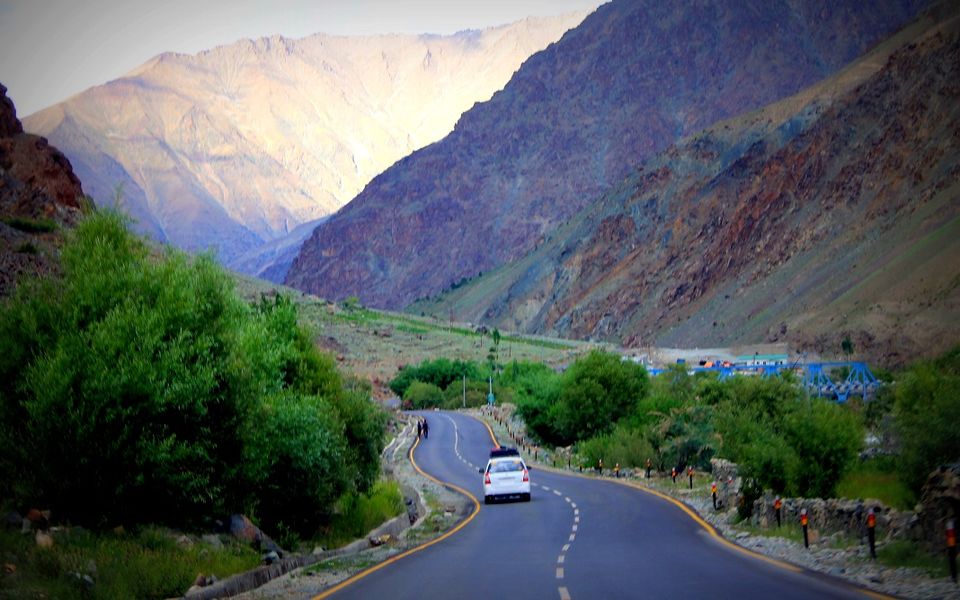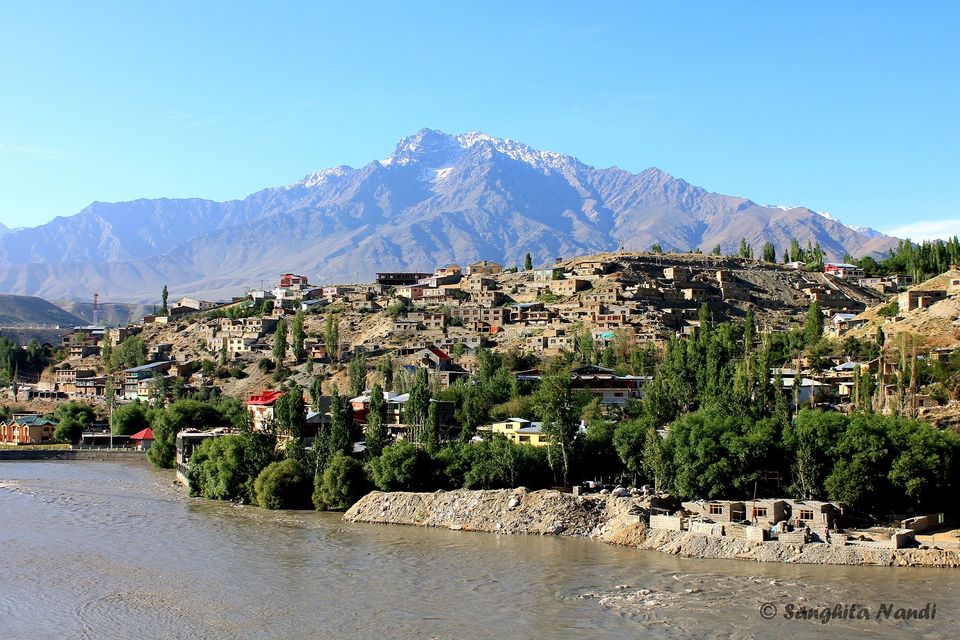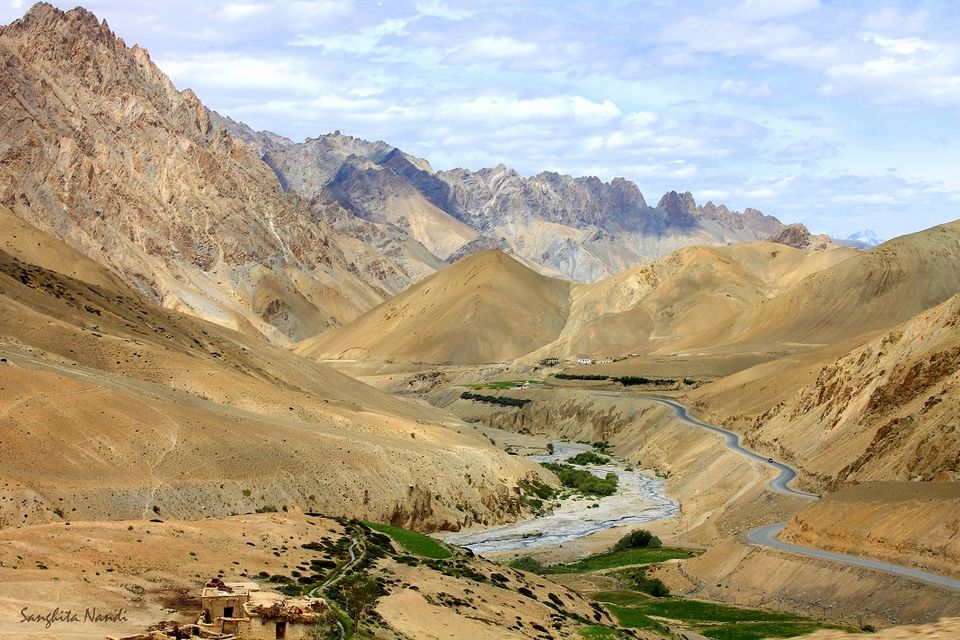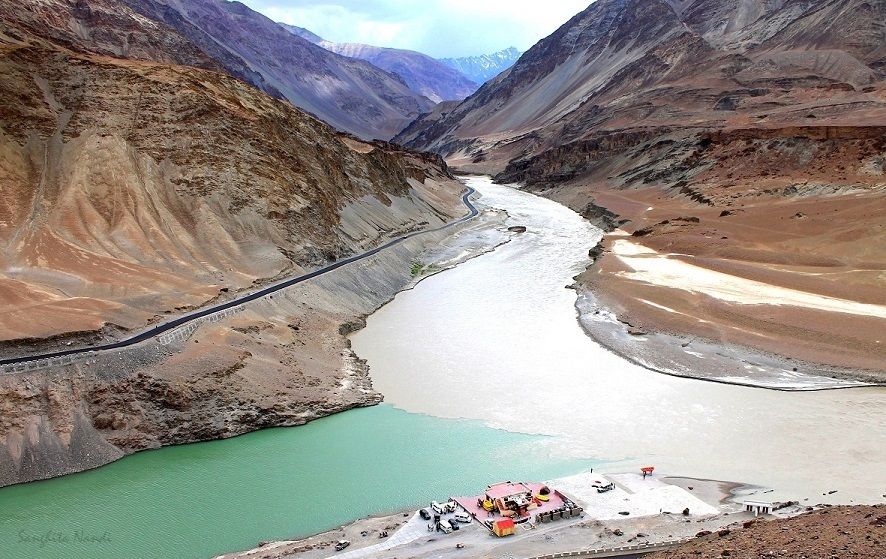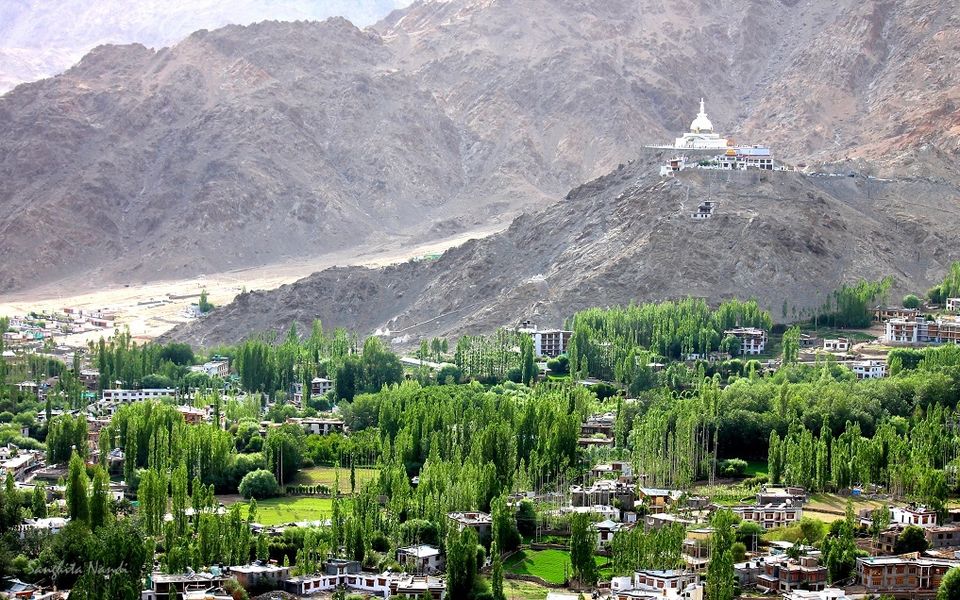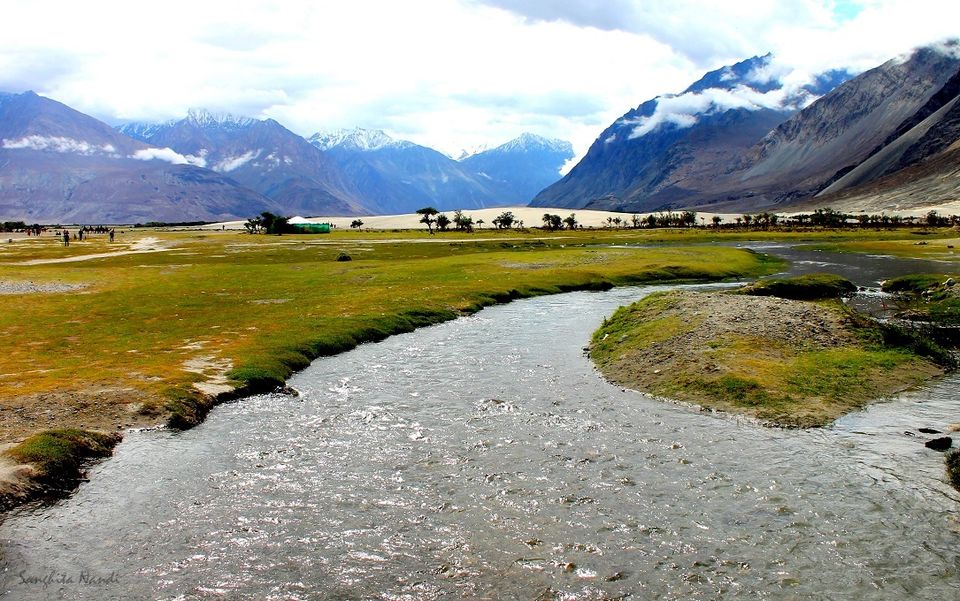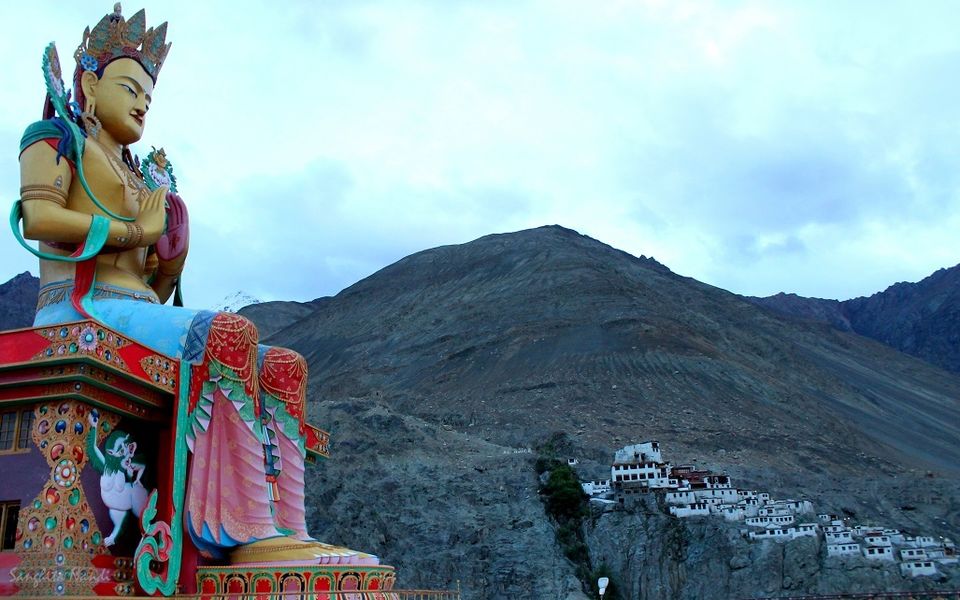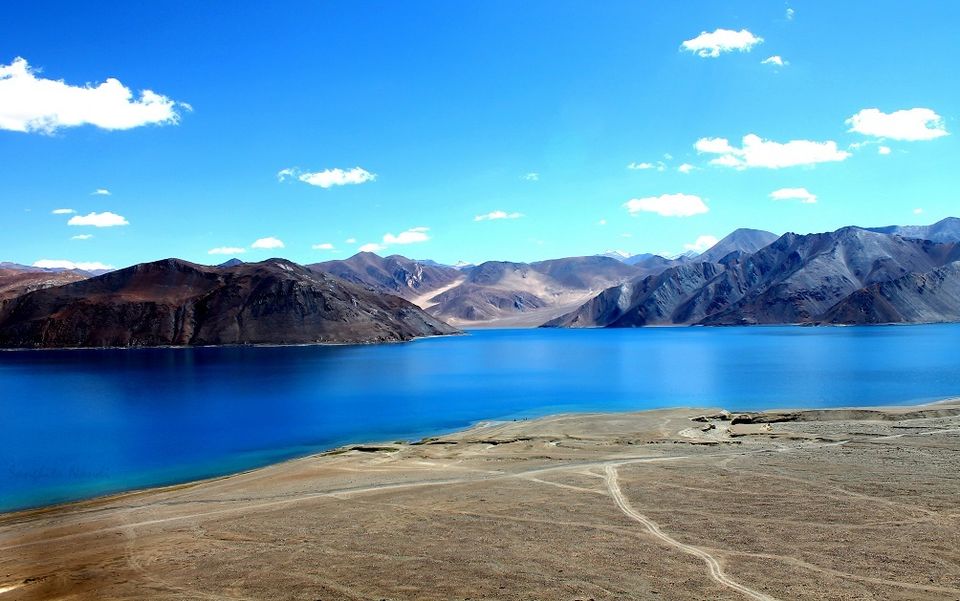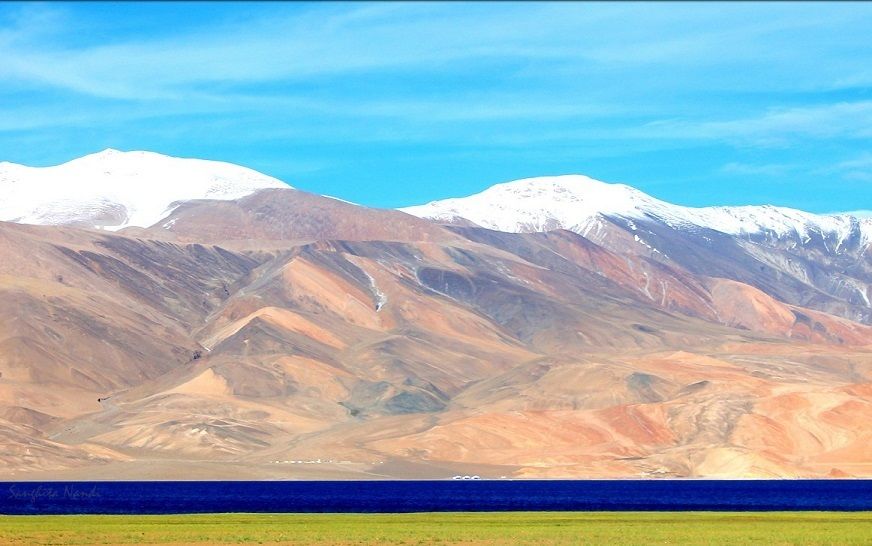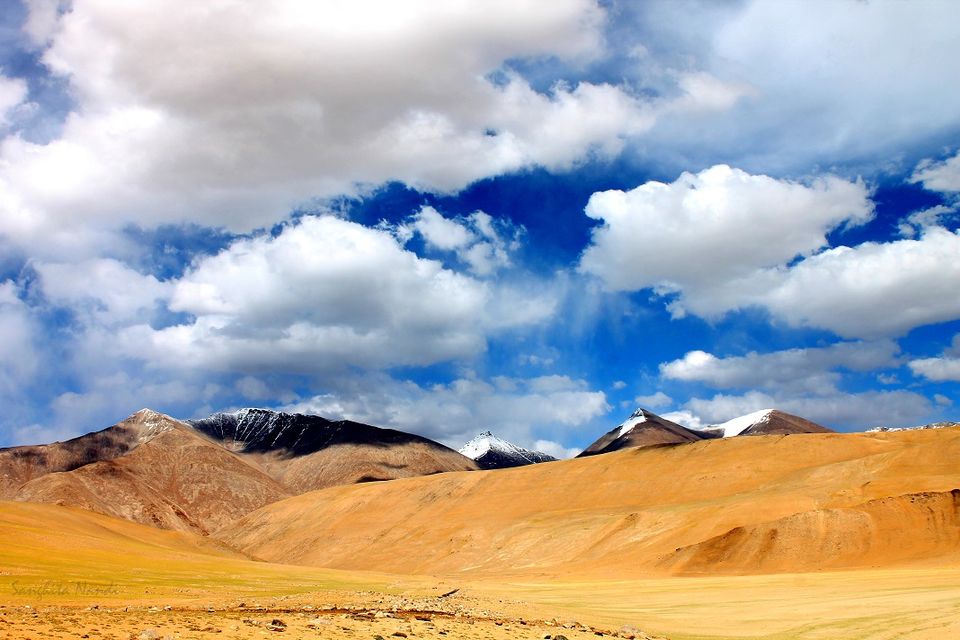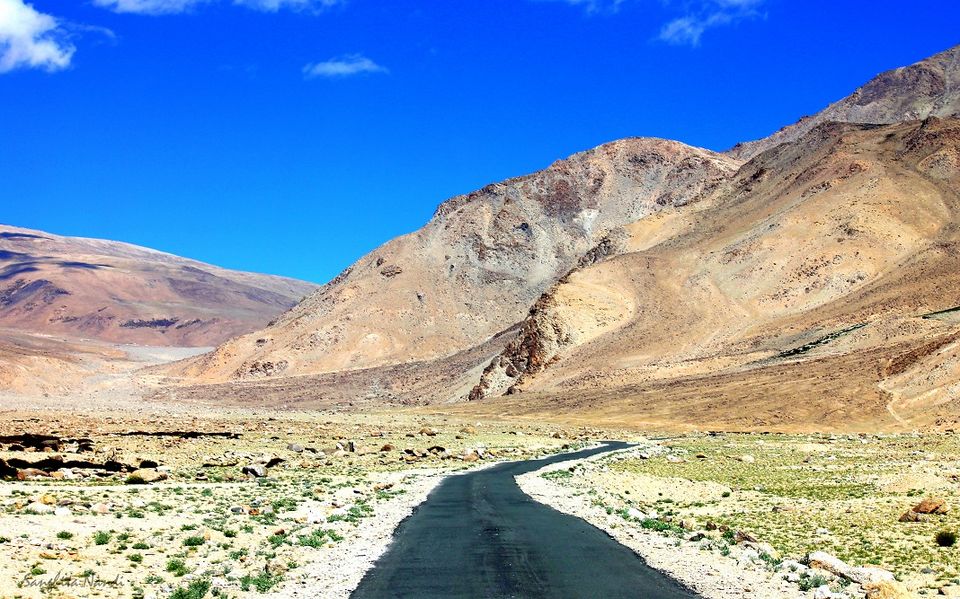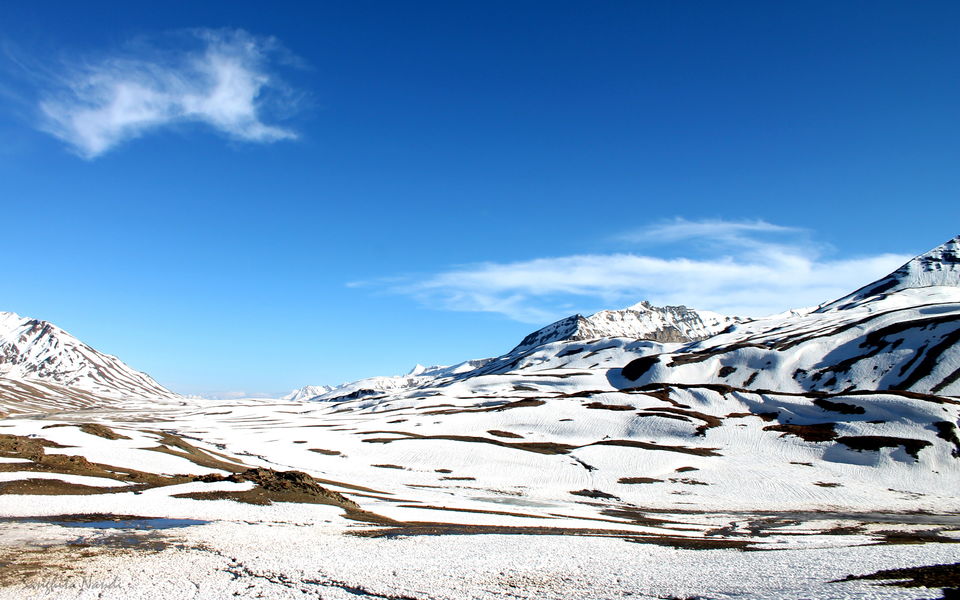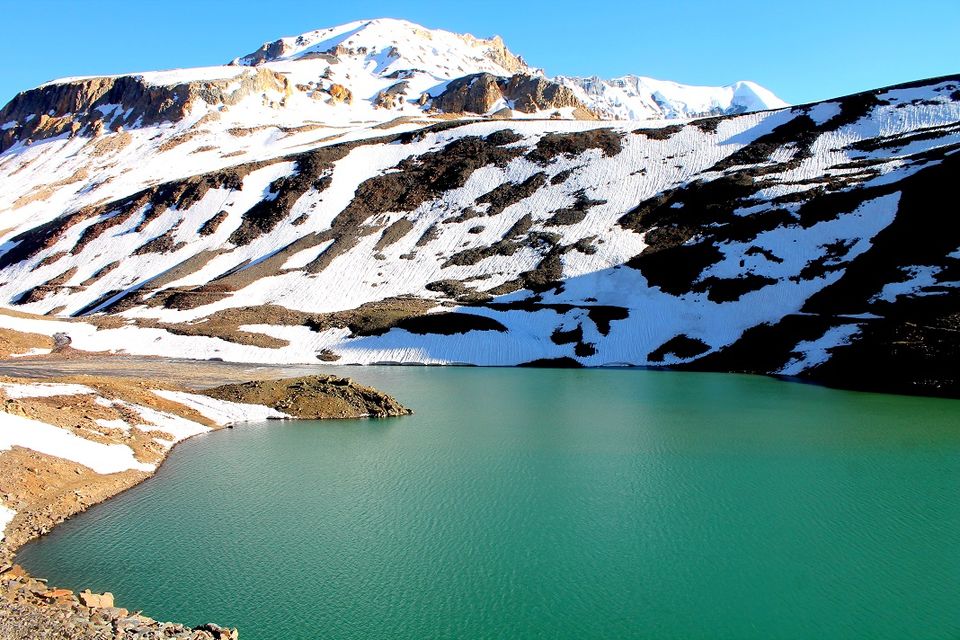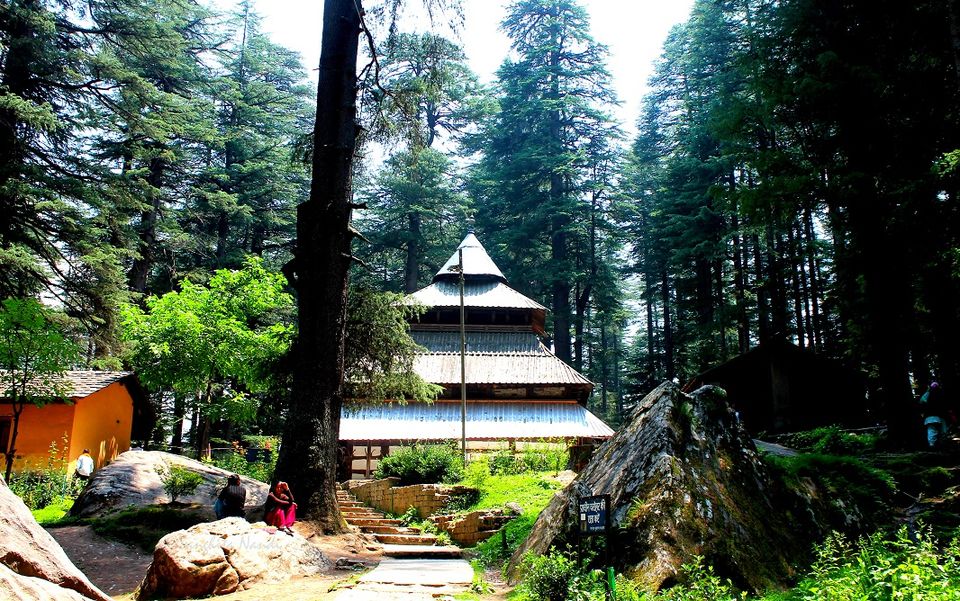 "And in those earthly tones of the naked landscape, lies an unearthly beauty. Its ruggedness and ruthlessness will mesmerize you, as much as it would intimidate you under harsh conditions. It is for these naked mountains that you would go back every time, for your soul is lost there, as is your heart." – Sanghita Nandi ;-)
Launching the first group trip of 'A Traveller's Diary' and to none other than the Baap of all Indian destinations - LADAKH.
Come August 2nd, you can join me on this epic full circuit road trip as we enter Ladakh through the breathtaking Srinagar-Leh Highway, explore ways of getting Leh'd, check off Khardung La – the (disputed) highest motorable road from your bucket list, roll in the sand dunes of India's only cold desert in Nubra Valley, camp by the shore of the ethereal Pangong and be bowled over by the stunning Tso Moriri. And once we are done with all these and more madness like racing to the top of that mountain, throwing snowballs at each other and finding those cute marmots (and may be Galdalf's horse too), we'll head out of Ladakh through the challenging Leh-Manali Highway which passes through terrains like the Moore Plains, Gata Loops and the Baralacha La. Now who can say No to that eh?
To all those adrenaline junkies out there, remember the road is life and there are no better roads in India for a road trip than the ones in Ladakh. From the excellently laid tarmac to tire cutting road to dirt tracks perfect for off-roading, Ladakh has it all. So what are you waiting for? Come along!
Dates – 2nd August to 14th August 2015
Group size – 12 people
Contact me for more details.
Day 1 | 2nd August 2015 Srinagar, often known as heaven on earth, is from where this awesome full circuit Ladakh roadtrip starts. You'll meet your awesome trip leader, i.e. Me :), at the Srinagar airport and from there we'll head straight to our houseboats. Later in the evening, as we take a shikara ride in the beautiful Dal Lake, feel free to sing 'Kashmir ki Kali' songs to your heart's content. Overnight at Srinagar.
Day 2 | 3rd August 2015 Enjoy the breathtaking vistas of Kashmir as we start early from Srinagar and head towards Sonamarg through NH 1D or more popularly known as the Srinagar-Leh Highway. Post Sonamarg, the ascend to Zozi La (11649 ft) begins. As we descend from Zozi La, we would finally enter the Ladakh valley. After a brief stop at the Dras War Memorial, we would head straight for Kargil. Overnight at Kargil. Drive Distance – 200 km Drive Time – 8 hours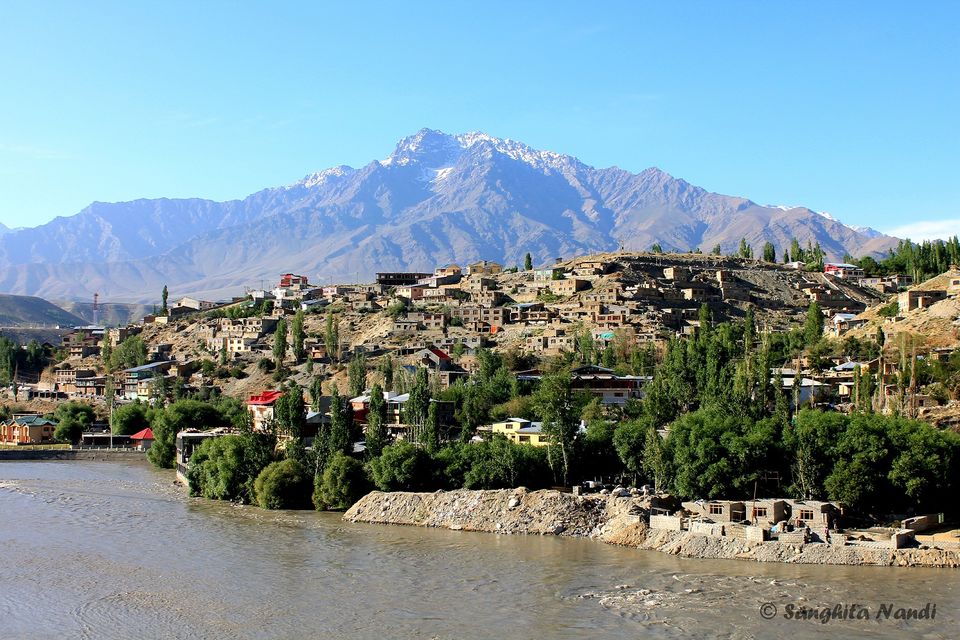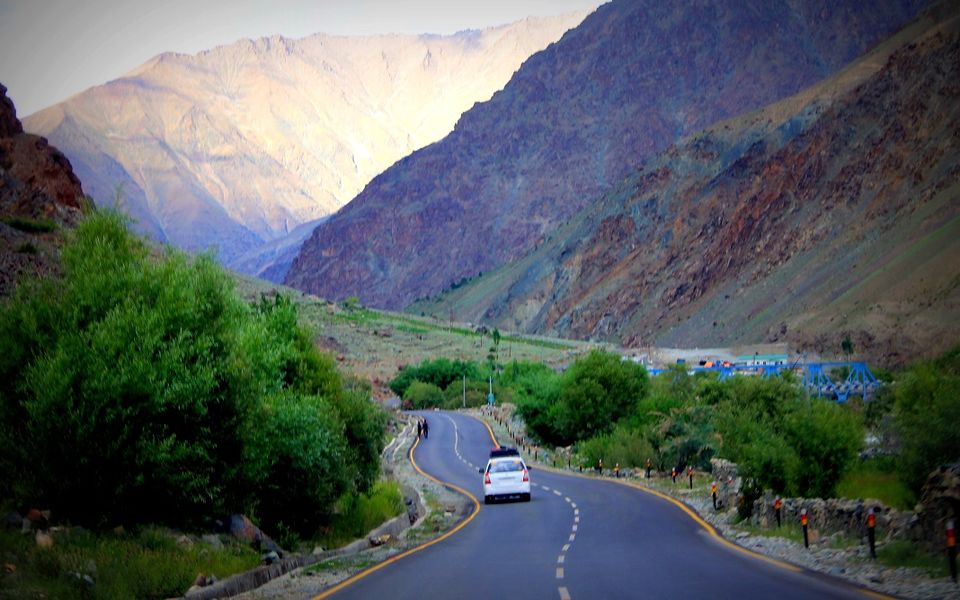 Day 3 | 4th August 2015 We head out of Kargil and back on Srinagar-Leh Highway. Enroute we pass through Namika La (Altitude 12198 ft) and then Fotu La (Altitude 13479 ft), the highest pass on the Srinagar-Leh Highway. We stop to see Mulbekh Monastery, Lamayuru Monastery (one of the largest Tibetan gompa of Ladakh), the confluence of the Indus and Zanskar river, Magnetic Hill and Gurudwara Pathar Sahib, as we traverse through NH 1D on Day 3. You'll get to know you are close to Leh as we drive through the straight pitch black road which many lovingly call the Highway to Heaven. Overnight at Leh. Drive Distance – 211 km Drive Time – 9 hours (Day 4 is for acclimatization at Leh, which is at a whopping altitude of 11500 ft)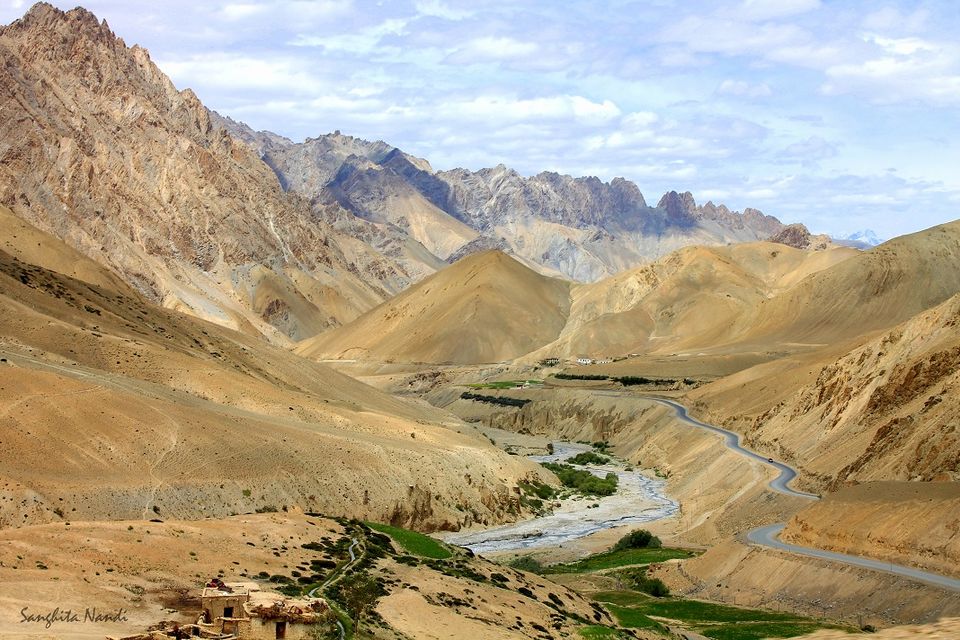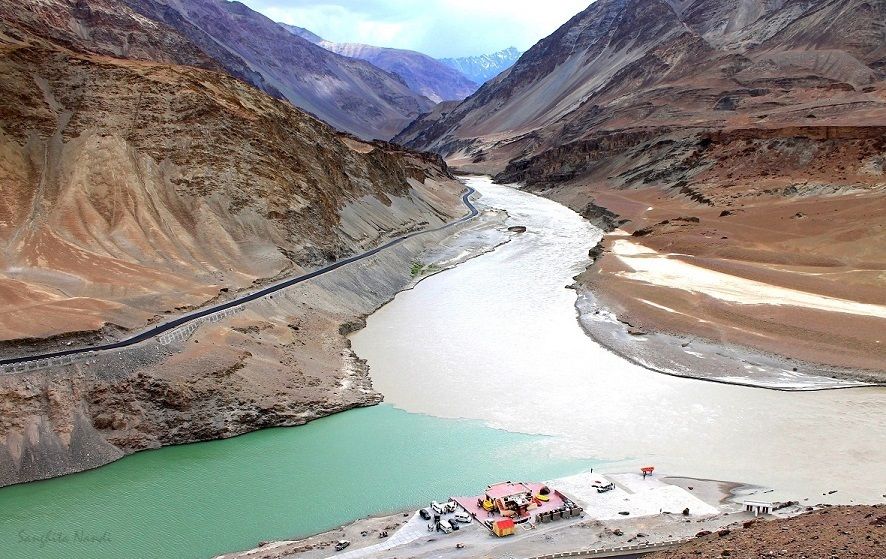 Day 5 | 6th August 2015 This is a local sightseeing day at Leh. The day includes two breath-taking climbs (literally) to Leh Palace and Shanti Stupa, so should be properly acclimatized to attempt them. Overnight at Leh.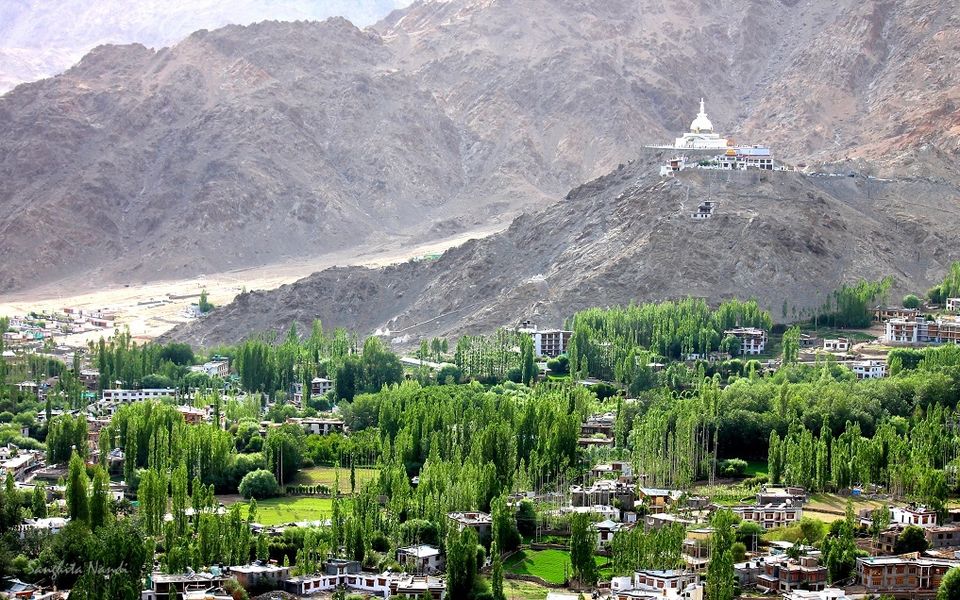 Day 6 | 7th August 2015 We make a really early start for Nubra Valley, a heaven where mountains, river and desert meet at one place. On the way, we'll enjoy a cup of garam chai at Khardung La – the highest motorable road in the world at an altitude of 18380 ft. Once in Nubra Valley, we'll head to the sand dunes in Hunder, the only cold desert in India, which also has India's only population of Bactrian camels. Overnight at Hunder. Drive Distance – 120 km Drive Time – 6 hours (Can stretch upto 12 hrs depending on the road conditions on Khardung La)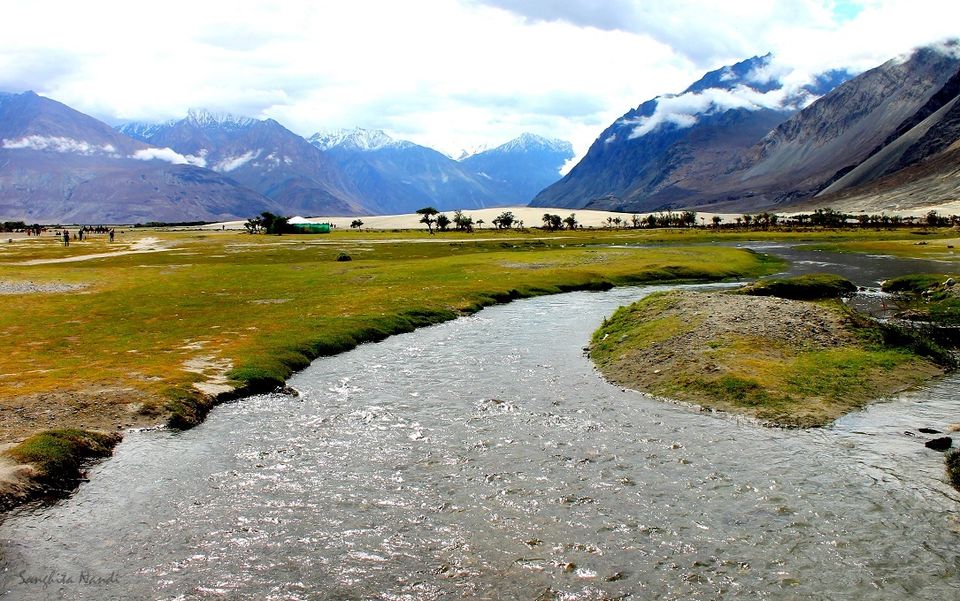 Day 7 | 8th August 2015 We check-out from guest house in Hunder and head back towards Diskit. Pit stop at Diskit monastery which has the famous 32 metre tall statue of Maitreyi Buddha. From Diskit we head back to Leh, via Khardung La again.Overnight at Leh. Drive Distance – 120 km Drive Time – 6 hours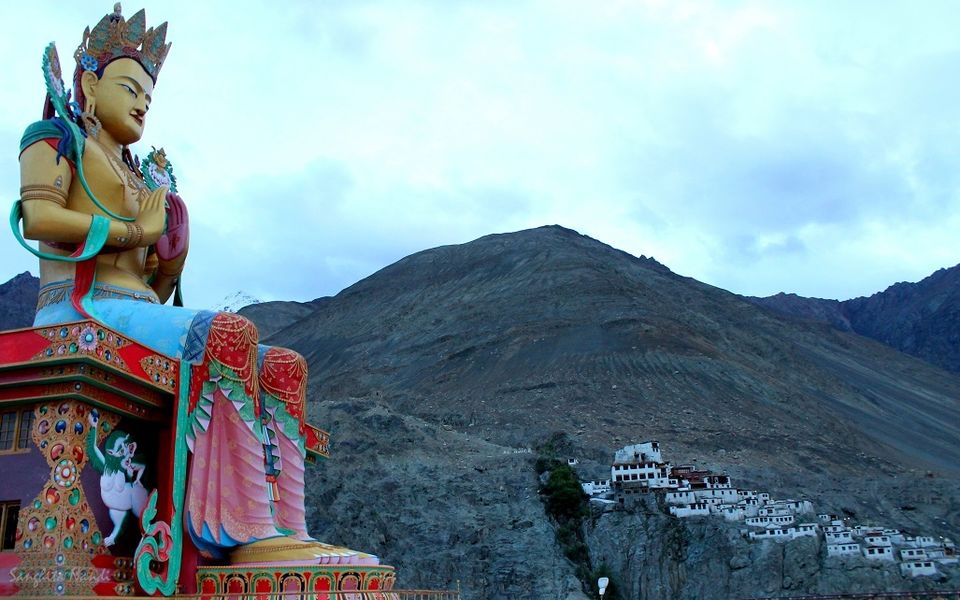 Day 8 | 9th August 2015 Check-out from our hotel in Leh and drive to Pangong Tso - my personal favorite destination in India. Pit stop at Chang La, the third highest pass in the world. Overnight camping on the shores of this enchanting blue lake. Drive Distance – 160 km Drive Time – 5 hours Day 9 | 10th August 2015 We check-out from our camp at Pangong Tso after breakfast and drive back to Leh. This would be our last night in Leh, so feel free to do whatever you want, be it exploring around, shopping or joining your trip leader as she heads to her favorite cafe in Leh. Overnight at Leh. Drive Distance – 160 km Drive Time – 5 hours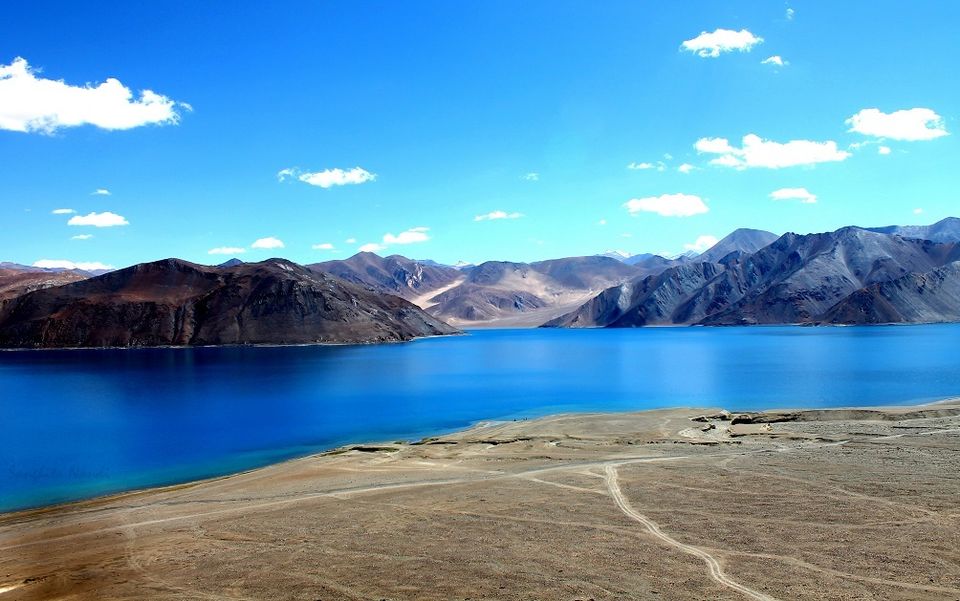 Day 10 | 11th August 2015 Drive to Tso Moriri via the Chumathang plateau, which is a wildlife heaven. Overnight camping at Tso Moriri. Drive Distance – 213 km Drive Time – 7 hours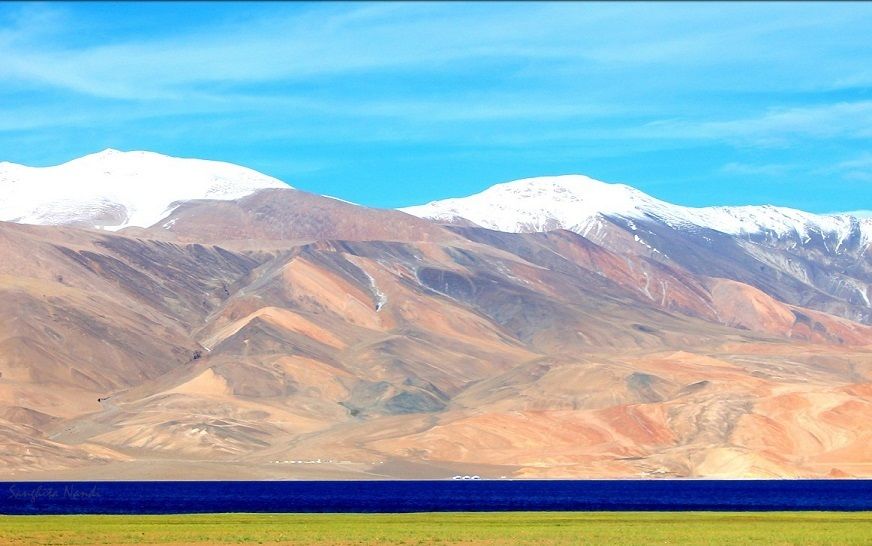 Day 11 | 12th August 2015 We start early from Tso Moriri as it's a long drive day, with the first pit stop at Tso Kar. Next stop - Moore Plains, the beloved terrain of all adventurers and probably the only place in the Himalayas where you can touch 100 kmph and still be alive. Further pit stops at Sarchu, Baralacha La and Suraj Taal. Overnight camping at Jispa. Drive Distance – 220 km Drive Time – 13-14 hours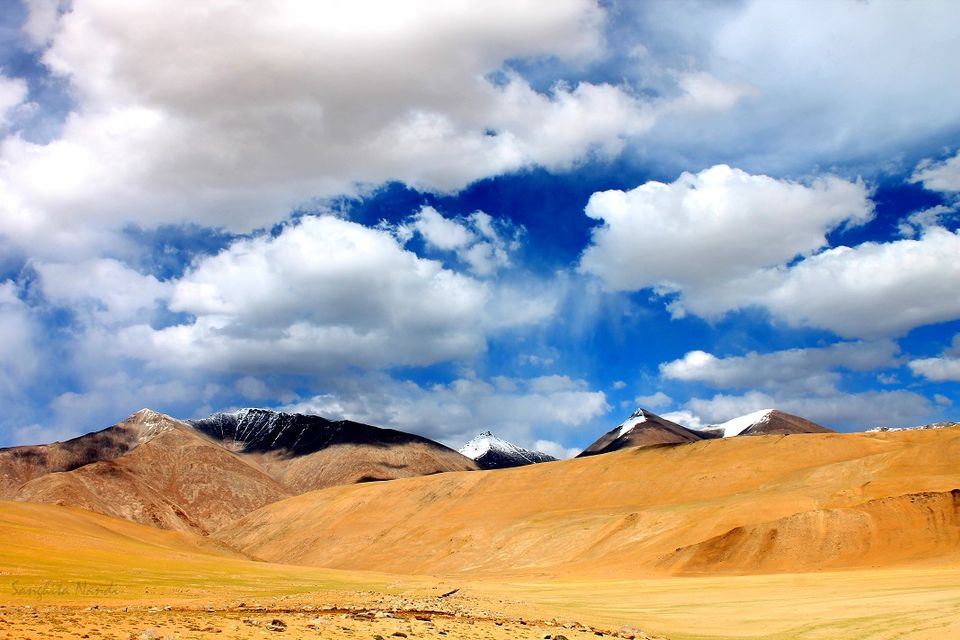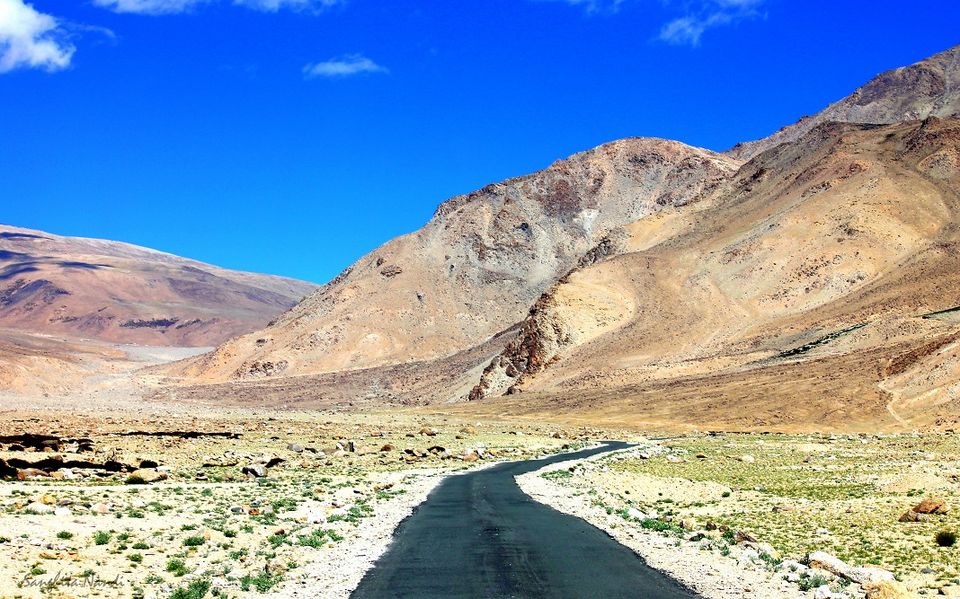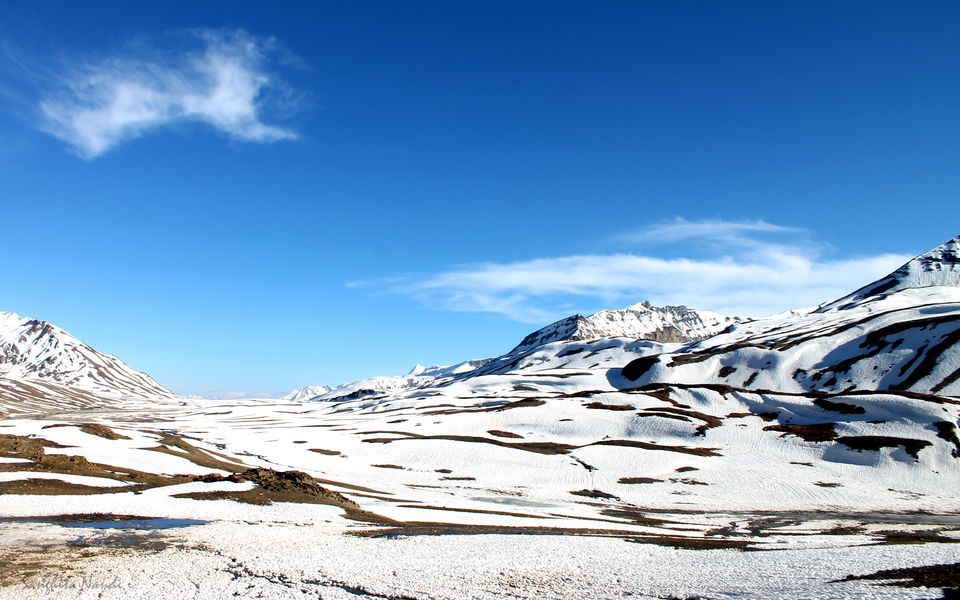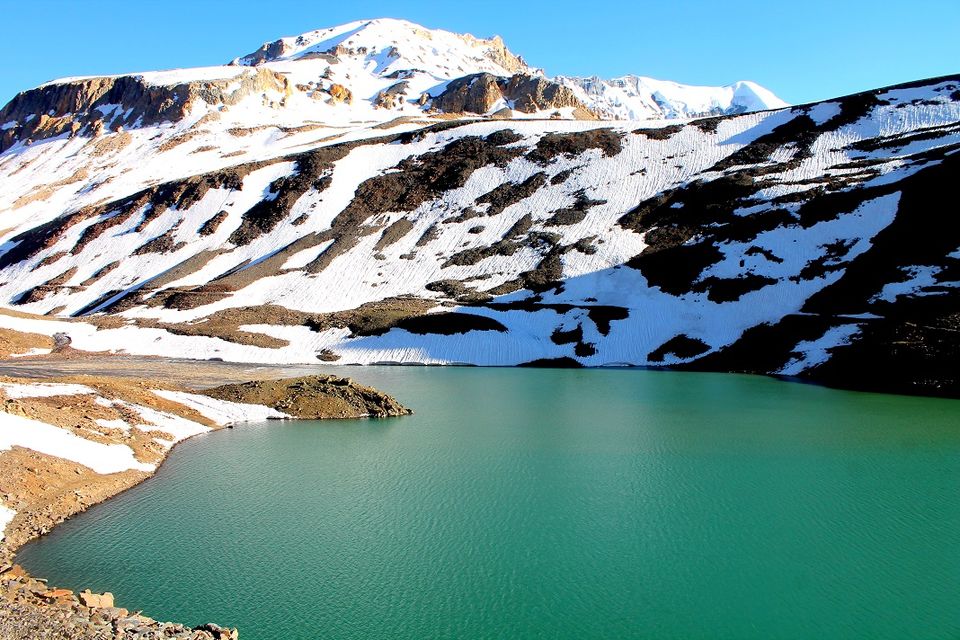 Day 12 | 13th August 2015 Today we'll drive from Jispa to Manali. Grab some sleep if you want. I know you are dead tired by now ;). Enroute we'll stop at Keylong. Overnight at Manali. Drive Distance – 225 km Drive Time – 9-10 hours Day 13 | 14th August 2015 A day at Manali is incomplete without a visit to the Hidimba temple, trout fish (strictly for non-vegetarians) and the local alcoholic beverage known as chang or lugdi. We'll surely try at least one of them. ;) As evening draws closer, it will finally be time to say your goodbyes as you board the Volvo from Manali to Delhi to head back to your hectic city lives.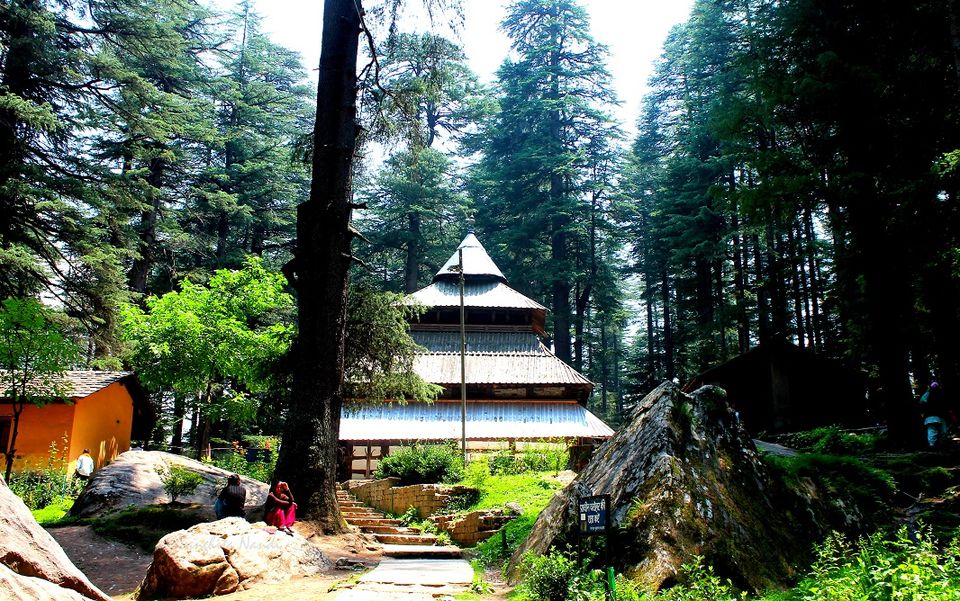 Frequent Searches Leading To This Page:-
Best Tour Packages for Leh, Leh Ladakh Road Trip Packages, Best Travel Packages for Leh, Best Leh Trip Packages, Leh Holiday Tour Packages, Leh Ladakh Bike Tour Packages, Leh Tour Package for Couple from Delhi