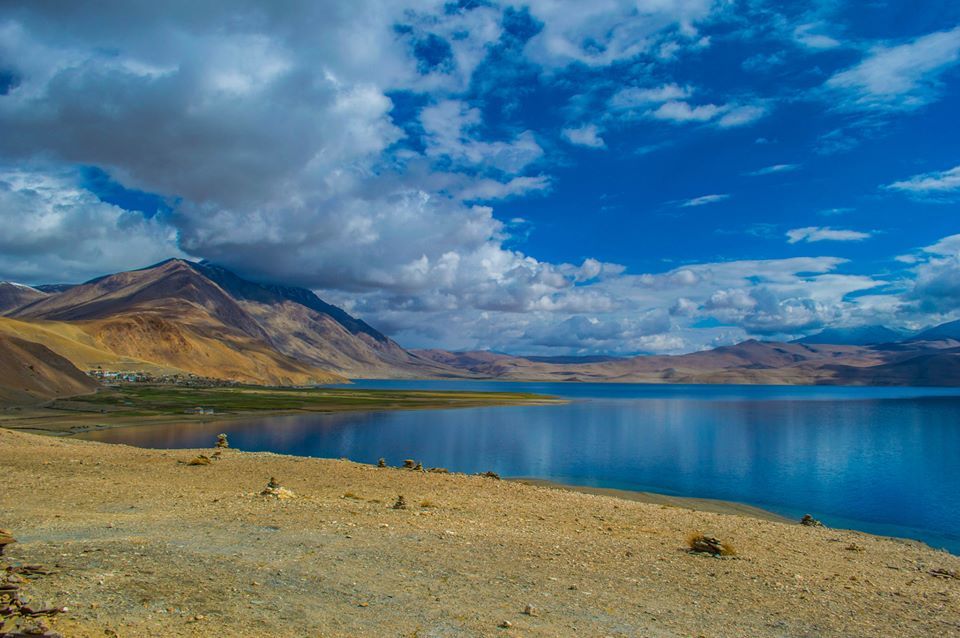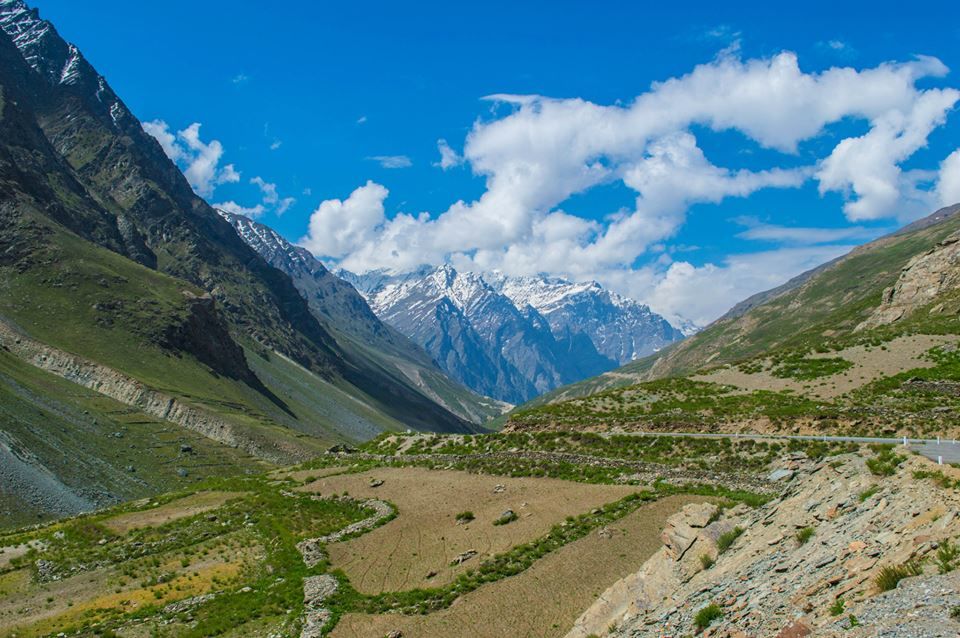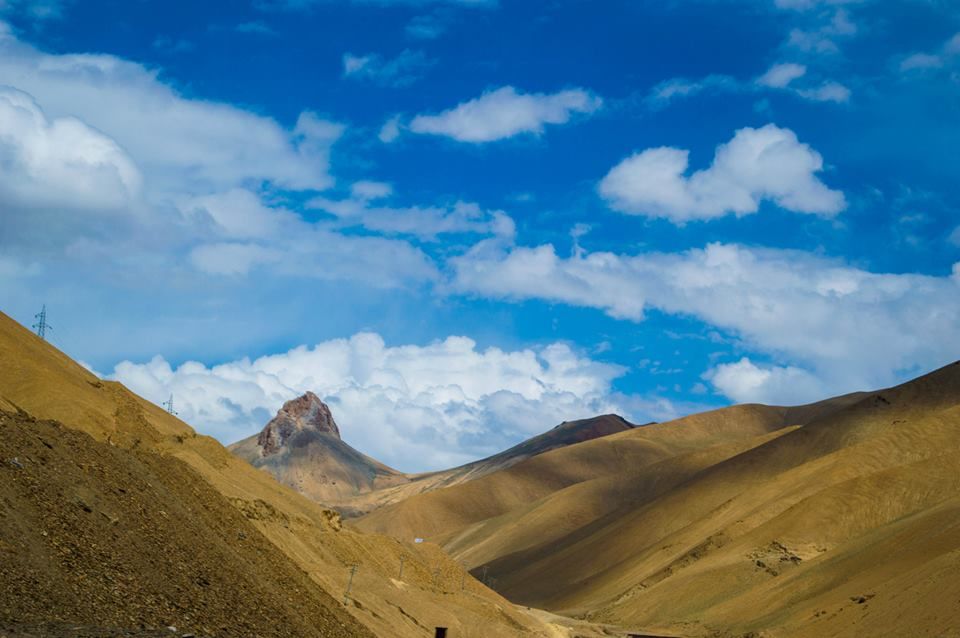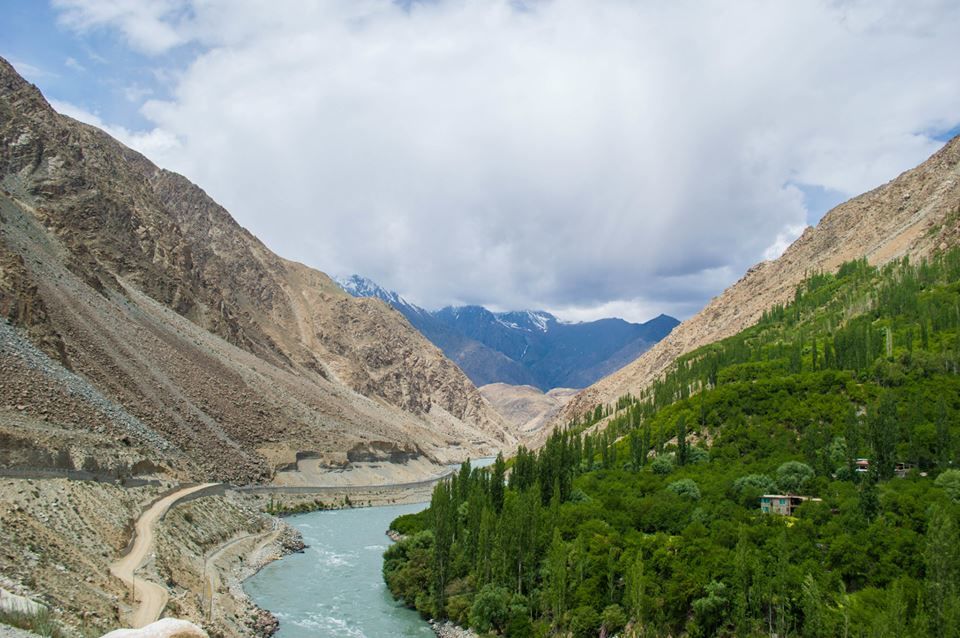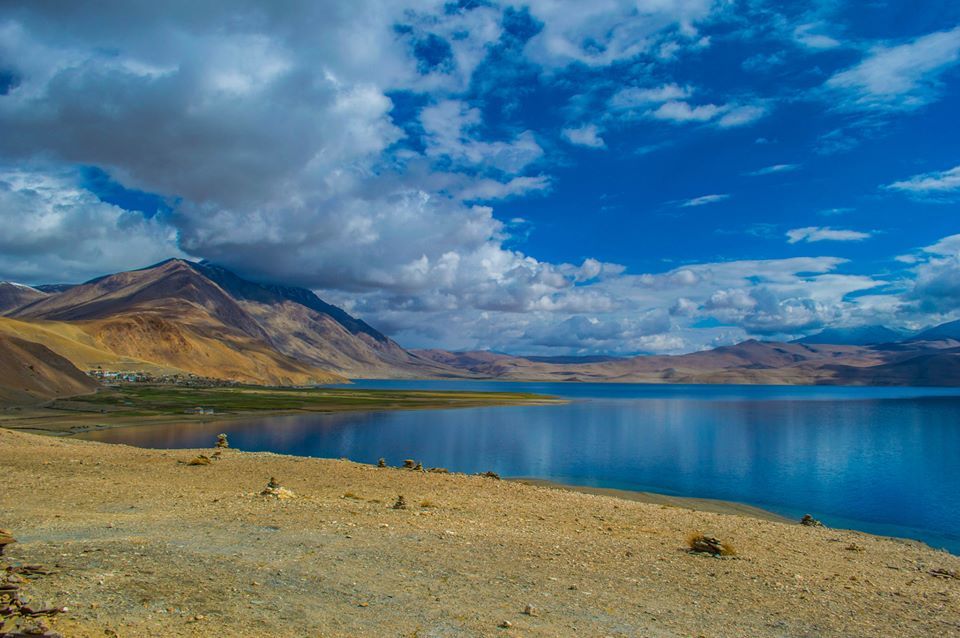 Backpacking with college friends is always fun, and filled with unexpected experiences. When you're a group of nut-heads who are left out in the world to explore for the first time, you do things that aren't agreeably normal. I'm sure everyone can relate?
Leaving home for the first time after completing studies, no more exams, and no more attendance. Just you and people you're fond of. No rules, no restrictions. No waking up early morning. I spent exactly 8 days in LEH. That is 192 hours with a bunch of inquisitive risk-takers. It was an experience worth sharing, and so I am doing.
So, I'm not going to start with the boring details about which airport, nor the journey we were all pumped up for, and ironically spent 5 hours sleeping. After a month of planning, you'd think that we would be excited, not sleepy. I guess plane journeys don't bode us well.
Nevertheless, let's begin where the fun begins.
1. Magnetic hill:
We rented out bikes from this company called RentSetGo. We had pre-booked our bikes, knowing we didn't want to be restrained by depending on someone to drive us around. The bikes we carried were Royal Enfields: Classic and Thunderbolt. We didn't want to rent a car, because honestly, biking is just a lot more fun. Our bikes were delivered to us in perfect condition. We didn't want to involve ourselves and in operational hassles and thankfully, RentSetGo took care of this for us.
So, we picked up our bikes and then bought a bunch of maps, in order to make a ridiculous attempt at finding the route. My friends and I knew, that there was a 1000% chance that we were going to get lost. So, we did what every human being would do with his or her friend – we decided to navigate ourselves. Of course, we ended up asking people the way to the magnetic hill anyway. Never mind that we spent an extra hour because of our self-navigating skills.
It was worth it though; the whole trip was worth it when I looked at the Magnetic hill with my own two eyes. I couldn't believe my eyes. There was something so surreal about the hill, that it was absolutely captivating. I had seen countless pictures of the magnetic hill before, but nothing justified its true beauty. I was in awe.
"Chal be! Aise kuch hota nai hai, yeh upar hi jayega. Main dikhata hun!" (What crap, there's nothing like a mirage, this slope will take us up, I'll sow you!) Friend A said, his brain unable to process nature's creation. No magician could cook up an illusion this real.
We waited for friend A to 'prove' to us that the illusion wasn't real. We were told that if you leave your car or bike without ignition, it would move forwards. Our friend sat, and turned off his motorbike, and we saw the scene unfold right before our eyes: our friend was moving forward, no doubt there was a slope. But oddly enough, it was an uphill slope...We expected this, and yet I was left stunned beyond my wit.
2. Indus Valley Night Lights.
Now, this isn't a very popular opinion. Not everyone will ask you to visit the night-lights, not everyone will tell you Leh is incomplete without this destination. There is nothing extremely enticing about this place, it is what it is. But it took my breath away.
We packed a small picnic; each of us carried a few items in our over-loaded backpacks. First, we reached Nimmu Village, and made our way to see the confluence of the two rivers: Indus and Zanskar. It was a genuine sight to see. You could infer the exact point where the two rivers would meet. The shining blues and seagreen of the Indus collided with the murky and brown Zanskar. The colours never did blend with each other. There was an invisible barrier between the two rivers, up till a certain extent.
I learned to truly appreciate beauty on this trip. From a height and a certain angle, you could see the rivers morphing into the shape of a whale's tail. After clicking a bunch of photos, and endlessly gushing about its beauty, we finally moved on.
It was almost time for the sun to set when we reached the top of the plateau. We gathered together in a small circle, and had a quick snack. I was surprised that our bikes were in good condition. I was initially skeptical about renting bikes, wasn't sure if they would hold together for this long. I mean if someone was renting out their bike to you, wouldn't you assume there was something wrong with it? But our bikes were in perfect condition. Anyway, we waited till the sky turned black. To our luck, it was a moonless night. I stared at the spectacle unfolding before my eyes. It was as if the stars were on the ground. The light beaming from each house flooded the night sky. It wasn't extravagant, but it was the simplest of beauties.
3. KhardungLa Pass
Now this, this is an experience worth sharing. We were all in full form, prepped and charged. Adrenaline gushed through our veins as we zoomed towards the KhardungLa pass. We weren't the first bikers to try the highest motorable in the world, and we sure don't wish to be the last. If there were one thing I would advice someone, it would be to drive along this path. The journey was exhilarating as it was awful. The roads were straight but tough. There were scattered rocks and potholes; it was a perfect dirt road. To make matters harder, the oxygen level dropped continuously as we made our way towards the top. Every few feet we crossed, the oxygen levels seemed to drop significantly. We weren't the only ones riding on the road, a lot of people turned around and headed back, due to the decreasing oxygen levels.
We crossed one obstacle at a time, all of us together. After what seemed like days, we reached the top. Trust me, if you have it in you to sustain the drop in the oxygen levels, you absolutely have to make it to the top.
We were at a point where fear seemed to be our best friend. The view was great; we had expected it to be. But the journey; the journey to the top was the best part.
Do you remember the moment in ZNMD, when they are running from the bulls, and make it alive, or when they land after skydiving? Well, that is exactly what we felt like: we felt the joy of living.
No matter what you do, get through the obstacles, and you'll find yourself enlightened.
Another memorable part experience was after getting down the pass. When we reached the bottom of the military camp, there were tons of military officers waiting. They offered us tea and coffee at the military base camp. It heats up your body real fast, and also is a warm and homely gesture. They are incredibly friendly, welcoming. Don't be afraid to approach them and speak to them, they are waiting to be heard and spoken to.
4. Nubra Valley
I don't want to waste time and space on this particular aspect. It's beautiful, it's a must, and it is a need. You will miss out on what defines beauty if you do not visit Nubra Valley. You don't need to read my experience, you need to make yours!
5. Pangong TSO, Ladakh
Every one has heard of the infamous Pangong TSO. If you're an Indian, and you have watched 3 idiots (which I know you have), you must know this location. Do you remember the last scene where Raju, Farhaan and Rancho reunite after years? Well, this is it.
If you aren't a movie geek, then you'll be fascinated to know that the Pangong Lake is at a height of 4249 meters! The crystal clear blue lake sprawls over an area of 100 kilometers across the borders of two countries in India and China. Pangong Tso is one of the largest brackish lakes in Asia.
We spent the night at Pangong, we were told that the lake changes colours as if it were a fictitious lake, and boy, were they right!
We spent 24 hours by the lake, and we saw almost every colour you could possibly name that ranges from the shades of Blue to Green. The lake is magnificent. It is as clear as looking through glass. It is something you don't get to experience every day.
We camped out most of the night, telling stories and reminiscing our college days. It was a perfect evening, and it was a perfect night. We were cold and freezing, but we didn't have a care of the world. It was one of those rare moments in life that I captured and installed in my memory forever.
This is my little journal of memories, in no particular order.
Hope this helps your travel.
These are the places that you shouldn't skip, and you should travel alone. Without depending on someone to drive you around. Go, be adventurous!
If you're looking to rent the bikes that we did, here's the link: https://www.rentsetgo.co/leh