So what else can one do in -30 temperatures? It was right after my Chadar trek and I knew I wanted to explore more of Ladakh. The first on my list was Nubra Valley. It is the gateway to the highest motorable road in the world and also this route was once constituted as the old silk route that borders on the Karakoram range.
As this incredible valley was only open to travellers in early 1994, inner line permits were needed for foreign nationals to visit the Nubra Valley. The problem with the inner line permits is that they would need a minimum of two to get access to Nubra. If you're a foreigner and travelling alone, chances are you would need to get to Leh and find another foreigner to team up with. Luck was on my side because 1) I can pass of as an Indian and 2) the person I was travelling with was a local and usually one person would be needed to fill up the form. I encourage others to not try this unless they can pass off as an Indian and is desperate. As I had little choice and was travelling in winters and it was off-peak season, to find a tourist was like trying to find a needle in a hay stack.
So documents were all sorted and we took a shared jeep costing about Rs 1500 with an estimate time of 5 hours. The plan was to be in Nubra for two days and it was going to be an incredibly short stay but I wanted to make the most out of it, and I knew the entire stretch in this weather was going to be super hard due to the heavy snowfall, but it was still quite an adventure. Much respect to our jeep driver who manoeuvred the truck like a pro.
Day 1 - Nubra Valley to Khardung La Village & Diskit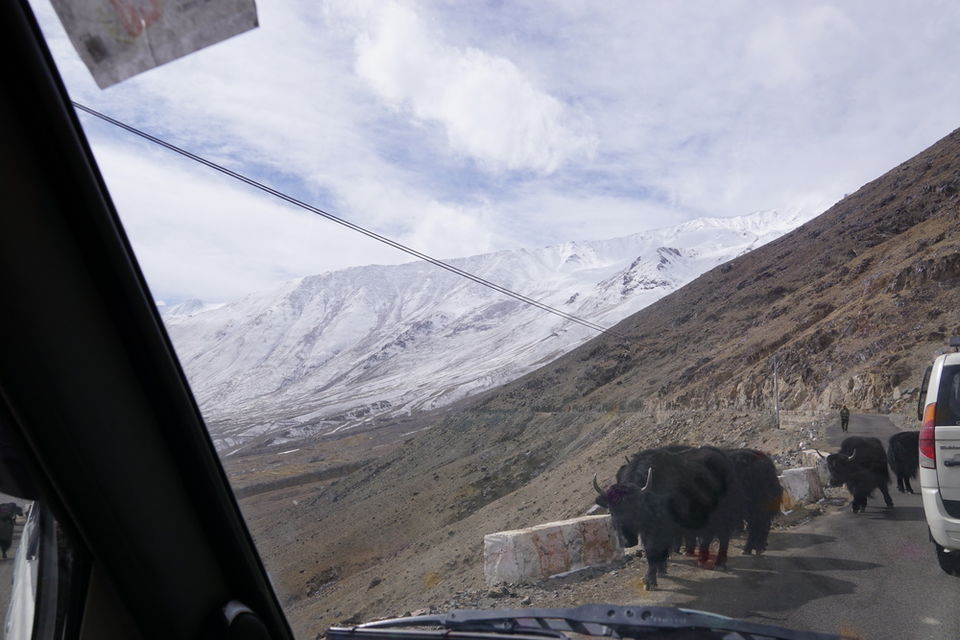 An incredibly bumpy ride laden with old Hindi music of songs which I have never heard before during the jeep ride made it for quite an adventure. Hours later we reached South Pullu, where we had to show the documents at the army camp and we also noticed that most trucks had chains around the wheels of the truck to tackle slippery roads.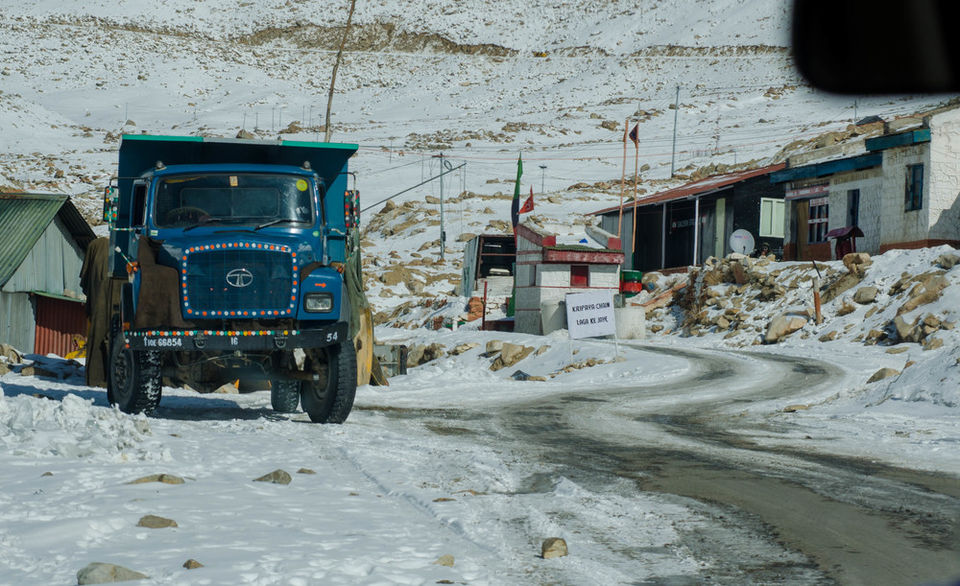 We decided we would get down at Khardung La pass on our way back, and instead headed straight to Khardung Village for a break. Just 30km from Khardung La lies a small settlement with only a handful of tea shops and quite possibly the best maggie I had ever tasted in my life.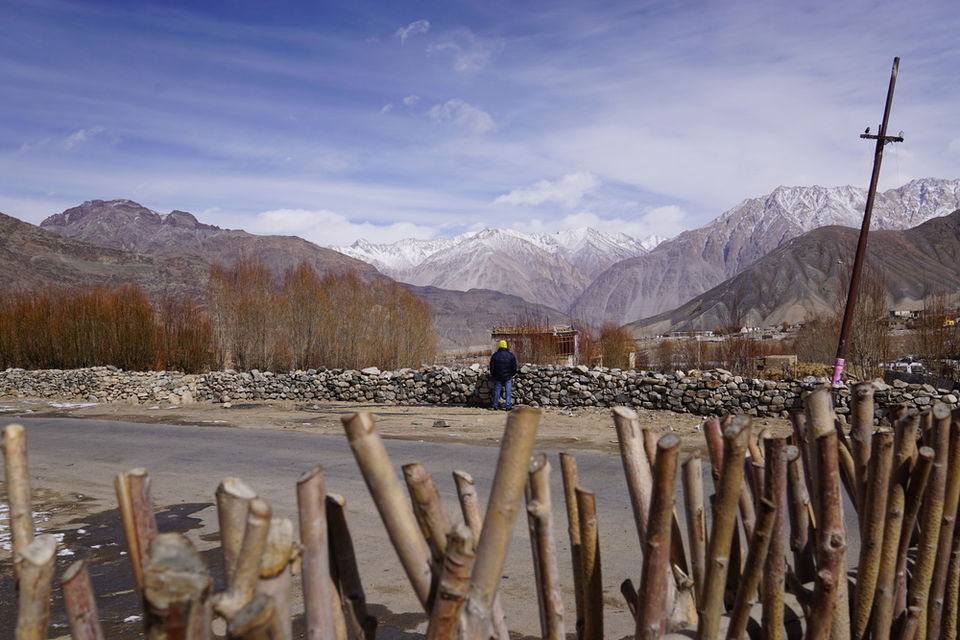 The best maggie and chai might have also been an exaggeration. After eating momos and thukpa for a week in Leh, any little spice or extra flavour was bound to win me over. Add in the views and the warm morning sun and friendly people, I really wanted to just savour every bit of that maggie.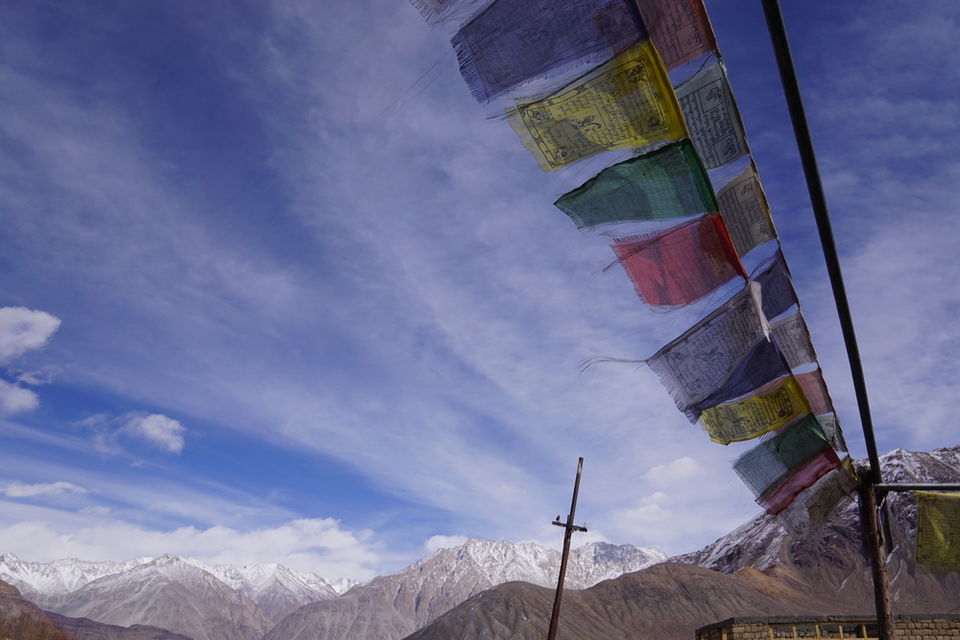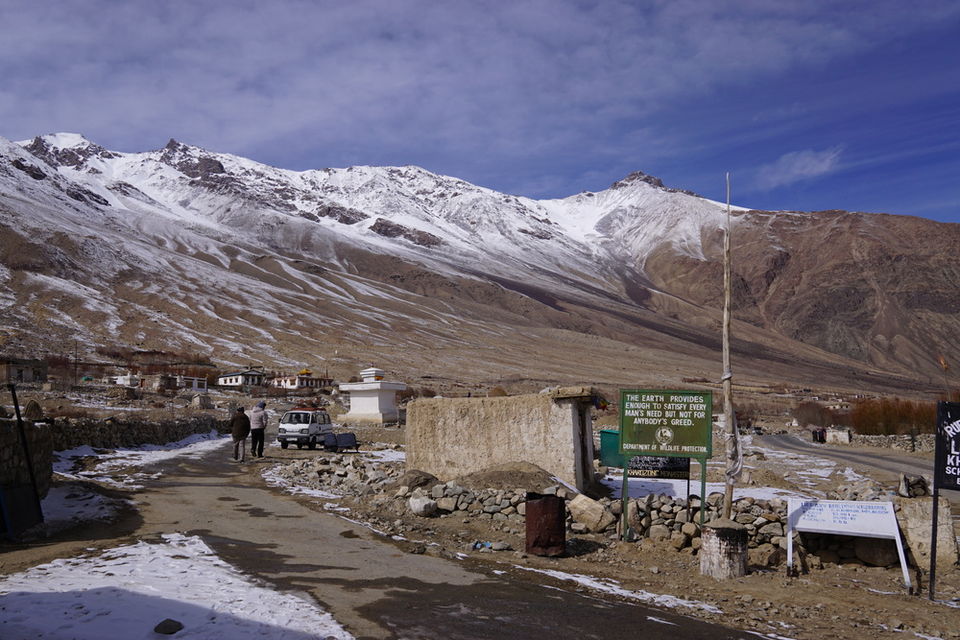 "The earth provides enough to satisfy every man's need but not for everyone's greed"
- Department of Wildlife Protection, Ladakh
An hour later we reached Diskit, which is the main town of Nubra Valley and home to the oldest monastery known to be in existence for about 600 years. The landscapes had changed quickly from snowy mountain tops to a large arid desert town with minimal to zero activity. There was stillness in the air and we could hear the Tibetan chants from the Diskit Gompa which was perched high up on the hill.
Getting a place to stay here prove to be very difficult as it was not season time, and many homestays and hotels were shut or in renovation. We walked and walked for 2 hours atleast to find a place, and soon found one closest to the Diskit Gompa which we intended to visit that day.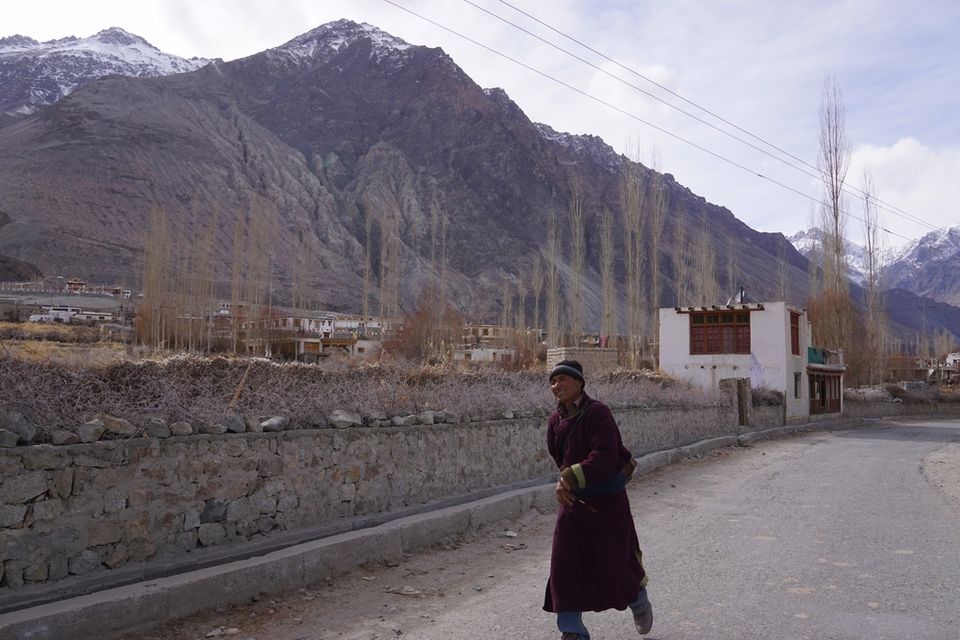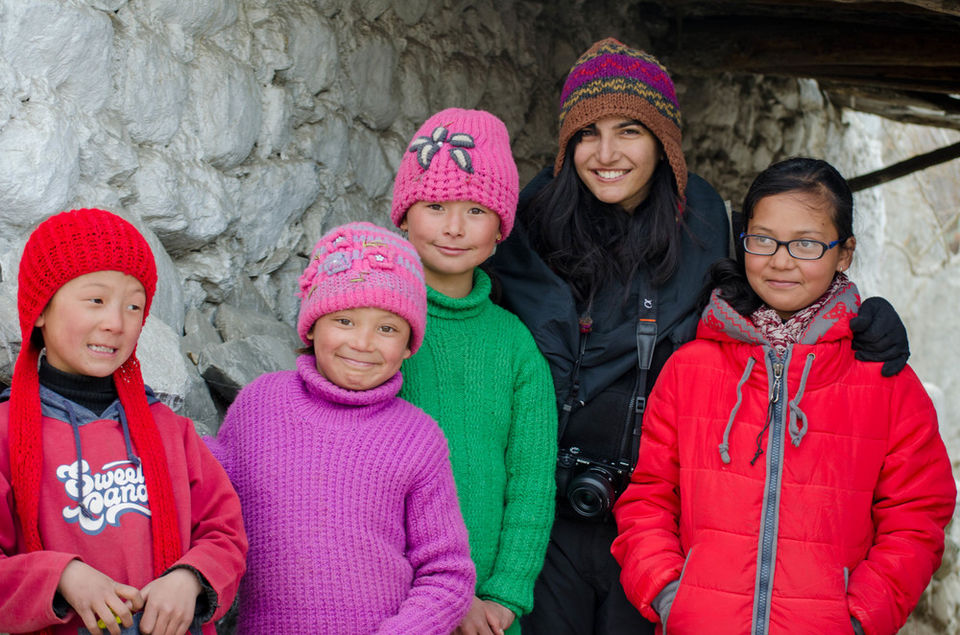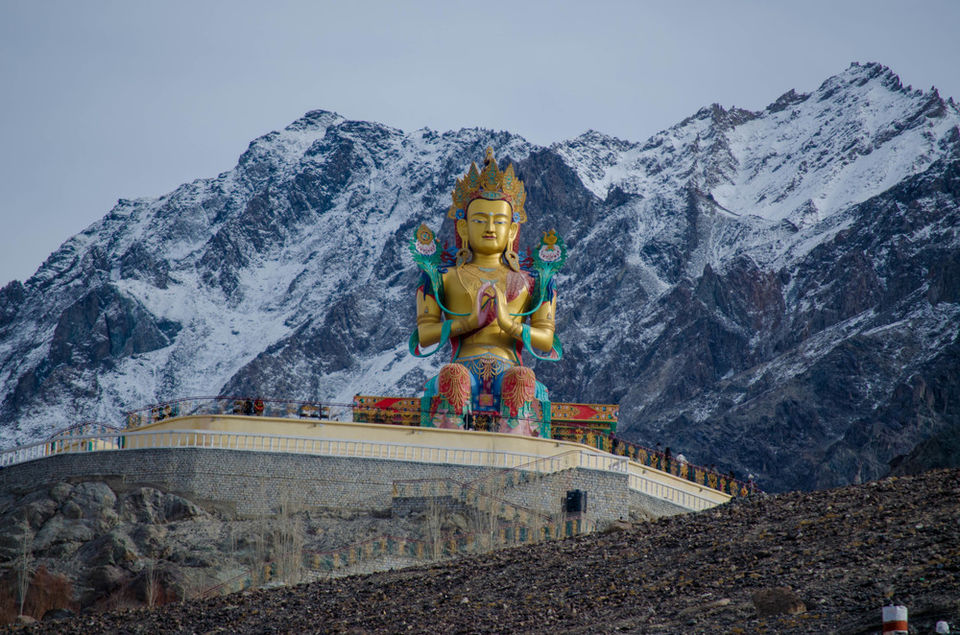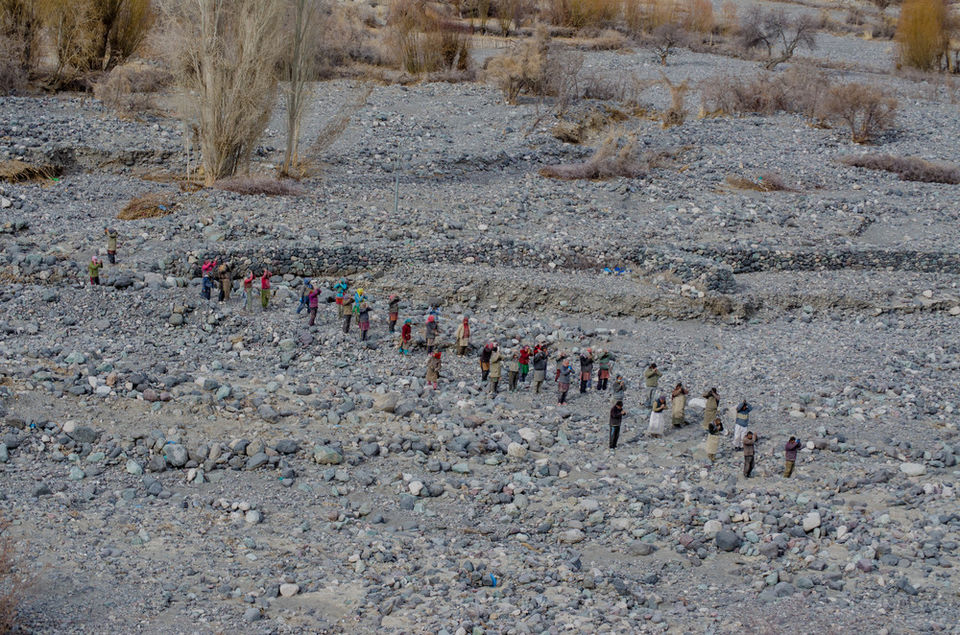 A buddhist festival was on-going at that time which involves a 3 day trek where locals take a couple of steps, fold their hands to pray to the gods above, lie on the ground, stretch their hands and chant a little prayer. This involves women, men and even children. I don't think I could muster the energy to do what they did in loose gravel and for 3 continuous days.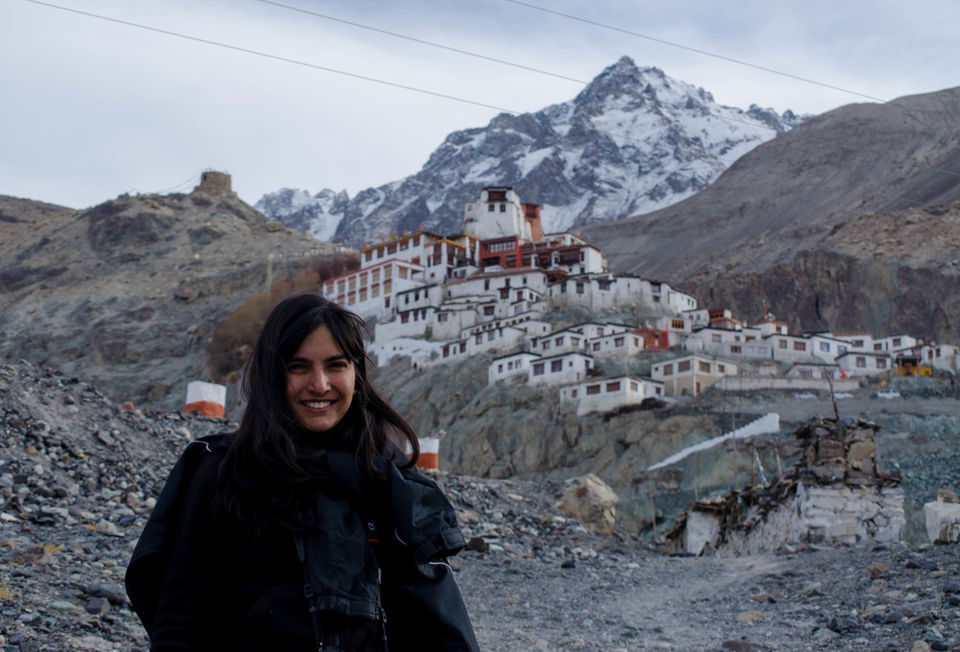 Since it was getting late, we unfortunately could not head over to the monastery. There was a school in the Diskit district called the Lamdon Charitable school which was established under the auspicious aegis of H. H. Dalai Lama. It was just before sunset, and while we were walking round the school grounds, a monk invited us over to his place to serve us tea and biscuits.
He was incredibly warm and did mention that he was an outcast in the traditional monastic sense since he did not shave his head completely and also wasn't very good in his studies. In most Buddhist traditions, it is necessary for monks to shave their head, and by shaving their head they are removing the risk of vanity. It was interesting to be invited over and have a conversation with him. I was afraid I would ask sensitive questions and my Hindi was not the best, therefore I couldn't really probe further. However, he did have worldly possessions like an ancient TV and radio set.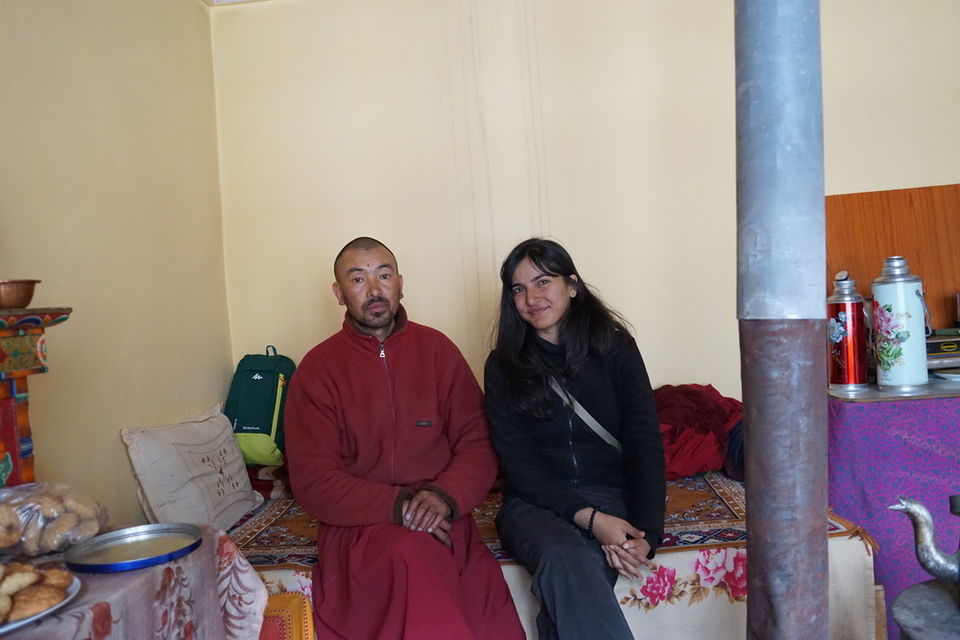 It was getting dark and my face and hands swelled up in the cold. We decided to descend to the hotel and catch some early dinner. Did I mention that we had the whole hotel to ourselves? There was no one at all. Also, had the simplest of meals - daal and rice and for some reason daal at high altitudes and sub-zero temperatures never suited my stomach. Going to the toilet was a nightmare I don't wish to experience ever again.
Day 2 - Nubra Valley to Khardung La Pass - 5359 metres above sea level
I had a terrible tummy ache and was feeling really low. I wasn't sure if it was the altitude or the daal I had, but waking up early to go to the monastery was definitely out of the question. Since I had access to at least 6 blankets and the whole hotel to myself, I slept in.
Guilt-ridden and numb as hell, I got dressed quickly and had "corn flakes" for breakfast with the hotel owner. The civilised city girl in me was squealing in delight. Finally, something that I could stomach! With insufficient time in my hands, me and my buddy grabbed a jeep and made our way to the much-awaited Khardung La pass, the highest motorable road in the world as what everyone says, but I doubt!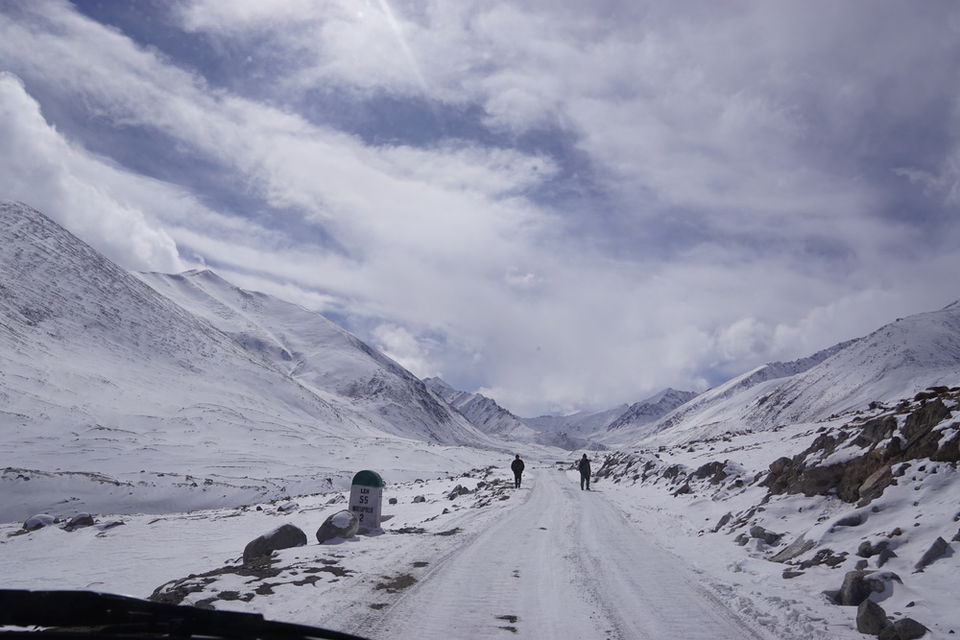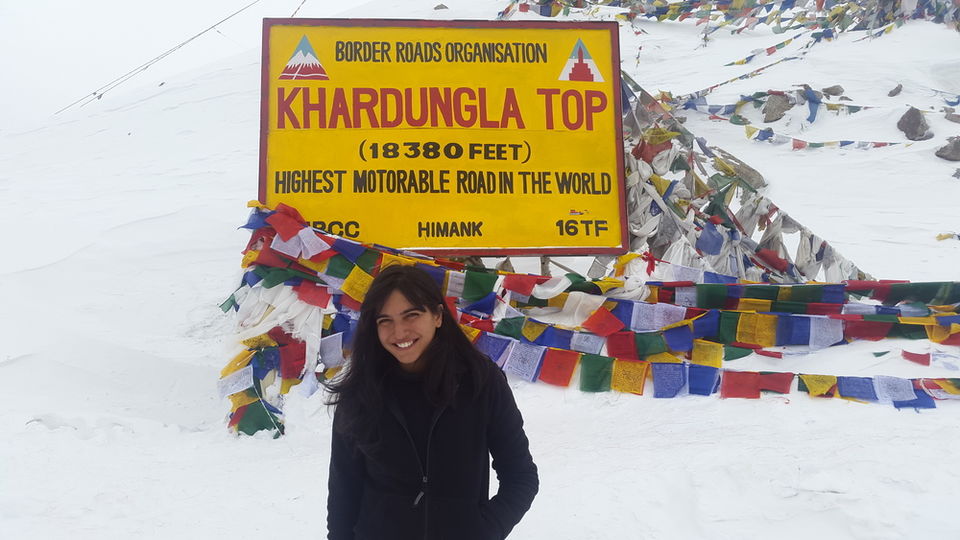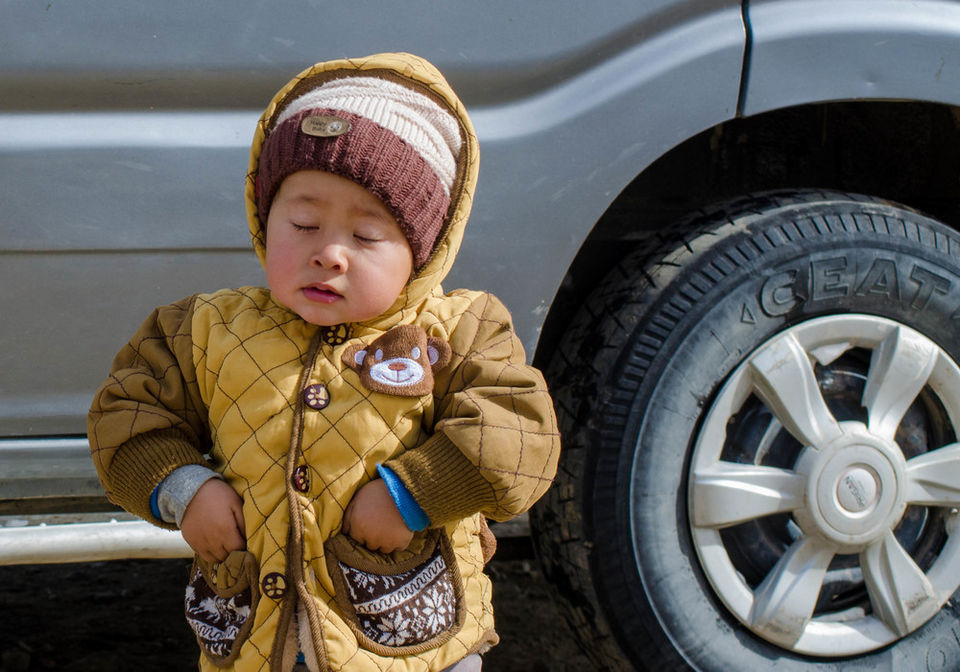 As we were told that the air is so thin up here, it is impossible for one to stand here longer than 15 minutes. Locals have said that many people have fainted here after few minutes. The air was definitely thin but I did not face any trouble, maybe because I was well acclimatised. After taking few selfie shots, we proceeded our journey back to Leh and let me tell you that the roads were really really difficult due to the heavy snowfall.
We got down from the jeep and took a good look around us...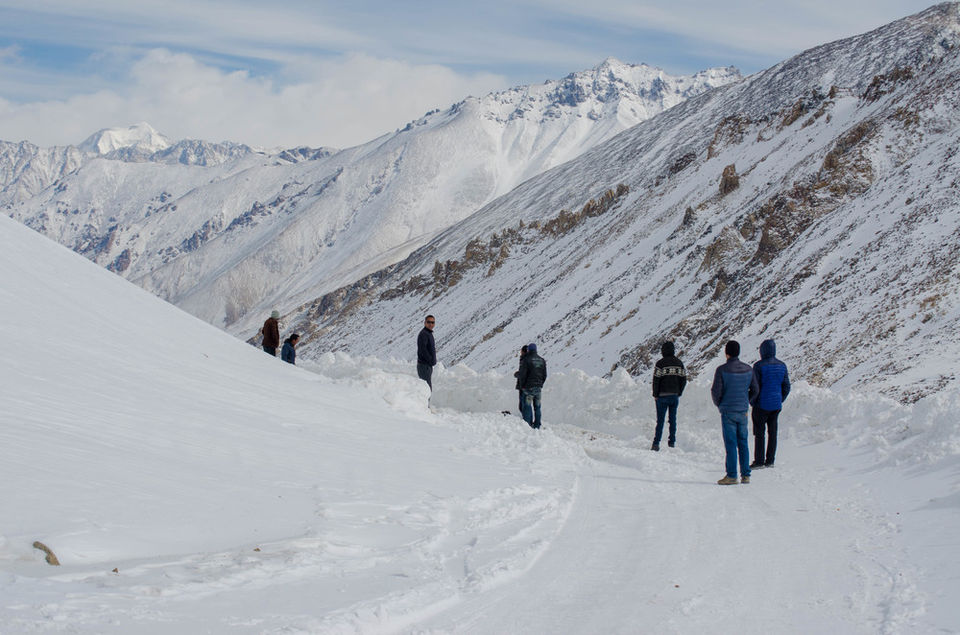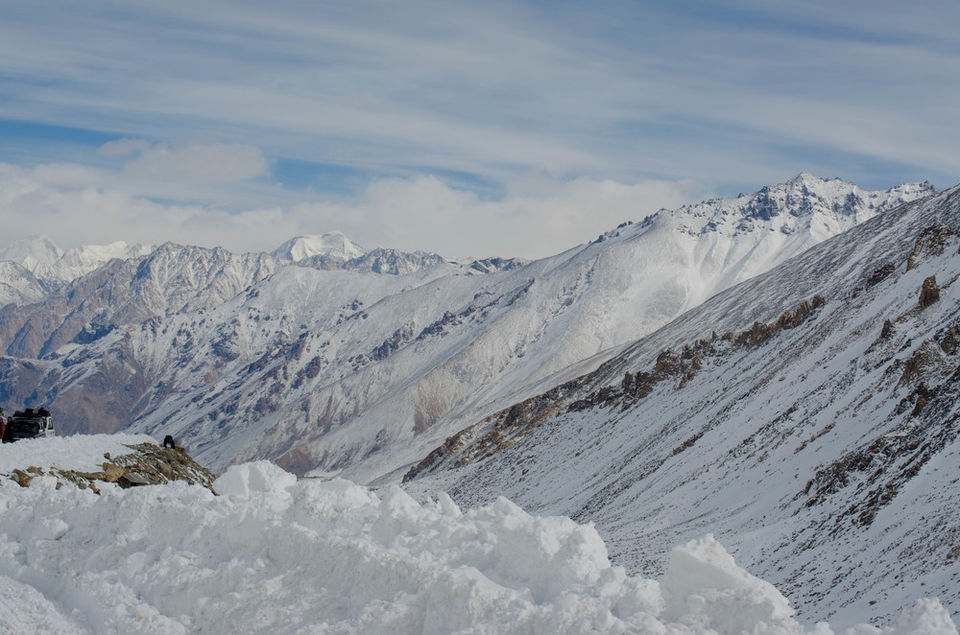 We continued our journey back and took in all the views that we could at every bend and curve of the road. And at every turn, I said 'This has got to be the prettiest range I have ever seen.' While my time spent in Nubra was incredibly short, the journey and the views were the highlight of the trips. There were other places in Nubra Valley which I would encourage others to give a go such as Hunder village which sits in an oasis in the middle of the cold desert with Bactrian camels. This place is also close to the Pakistan border and the Siachen glacier, which is controlled by the Indian Army.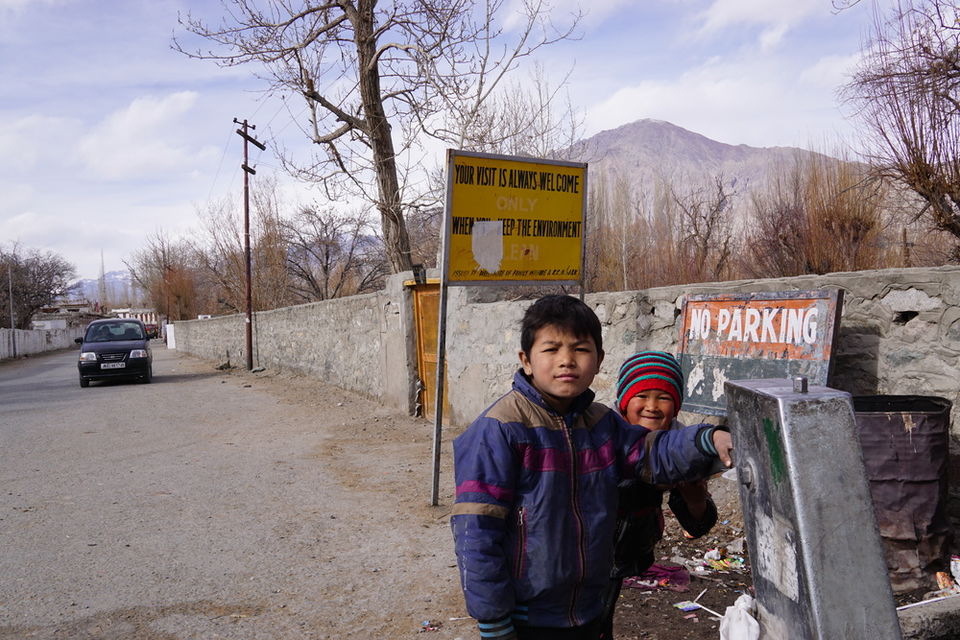 Trip first published on The Gone Goat