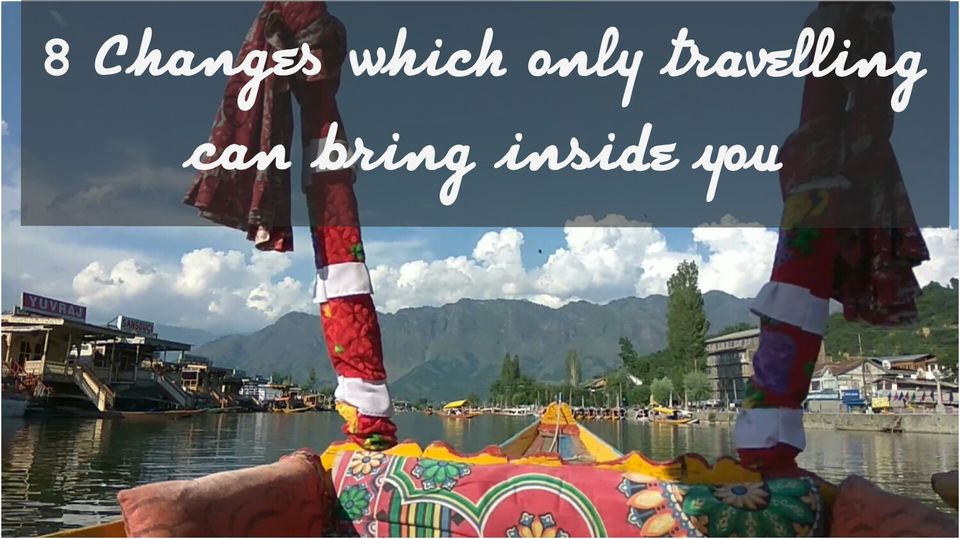 A week ago one of my friends asked me,
"How you manage to maintain a balance between traveling and studies?"
An expected question, because MBBS itself is so vast you see students embedded in books.
But I think
*travelling in itself is a subject*
" The world is a book and those who do not travel read only a page"
True in itself.
Nothing will teach you more than exploring the world and accumulating experiences does.
When I travelled for the first time (I guess to Delhi) it felt like a burden initially, but after I came back and went down to the memory lane, I didn't even realise when traveling became my passion.
A passion to explore the unexplored .
A passion to change yourself into a beautiful person inside out.
Travelling (personally for me) bought a lot of changes in my life and made me a completely different individual than I was before.
For me what I learnt was much more than just exploring various cultures, traditions ,and lifestyles.
1. Reinvention
Travelling bought to me that moment of my life ,the moment which made me realise ,what I am made for and what I have to do.
Sitting by the flowing streams took me into a dream world, a world where I knew, what my future is all about.
And I personally think this moment is very essential in one's life.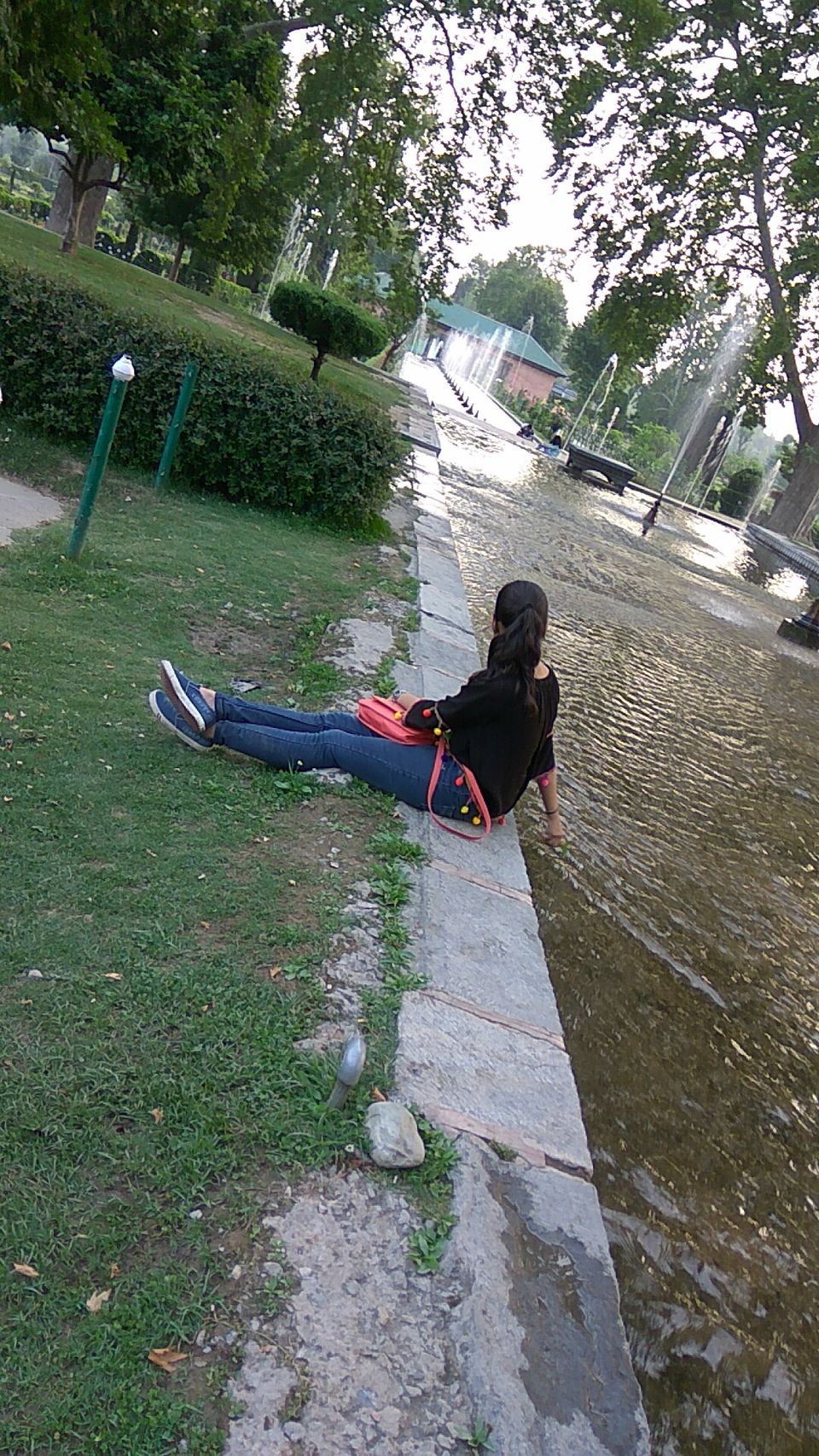 Those gems flowing in the foothills of Himalayas taught me life hasn't stopped yet, and will never so early ,so just get up and go, go with the flow, overcome every obstacle and most importantly never get distracted from your path.
Sitting all alone, somewhere in the lap of nature makes you get lost,
*Lost in the right direction*
2. The world outside is not that bad than you think
Stepping outside Into the realistic world ,making acquaintances made me realise that people are good everywhere.
There is a need, need for keeping alive all your senses while traveling because Danger can be there.
But thinking that danger is everywhere and always surrounding you will restrain you from your happiness.
3. Confidence- To Truly be Yourself
Planning a trip, No planning a successful trip all alone boosted my confidence.
The change in thinking from
'I can't do this'
to
'I'll try at least once to do it.'
made me a person I always wanted to be.
You change from a person who thinks
' yr logg kyaa kahenge ,logg kyaa sochenge'
to
'bhadd mein jaayein sabb what only and only matters is my happiness.'
You get to know the priorities of your life.
I guess, The time you start thinking this, then emerges a new soul who is confident enough to face the world with a grace.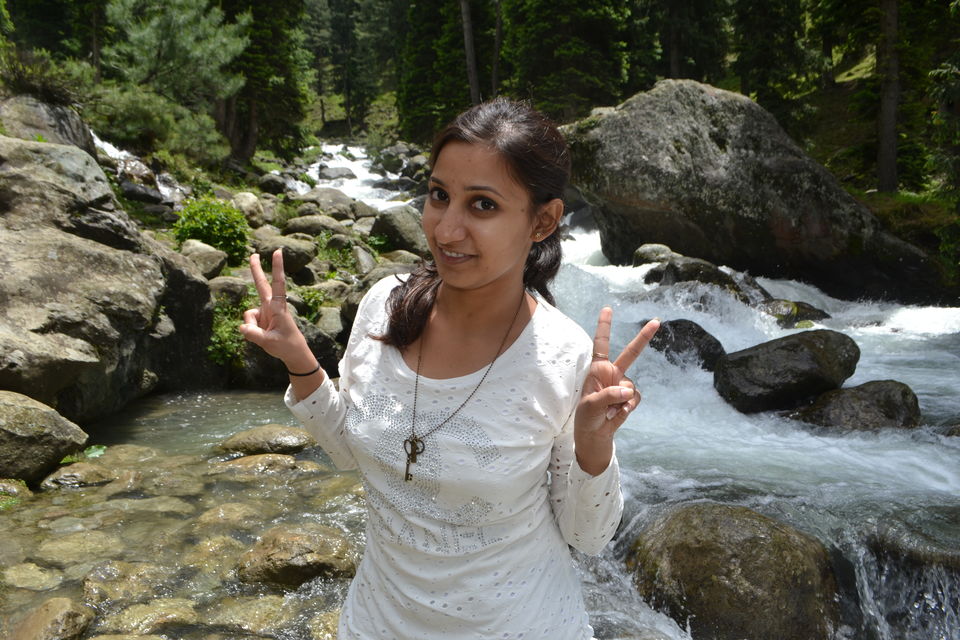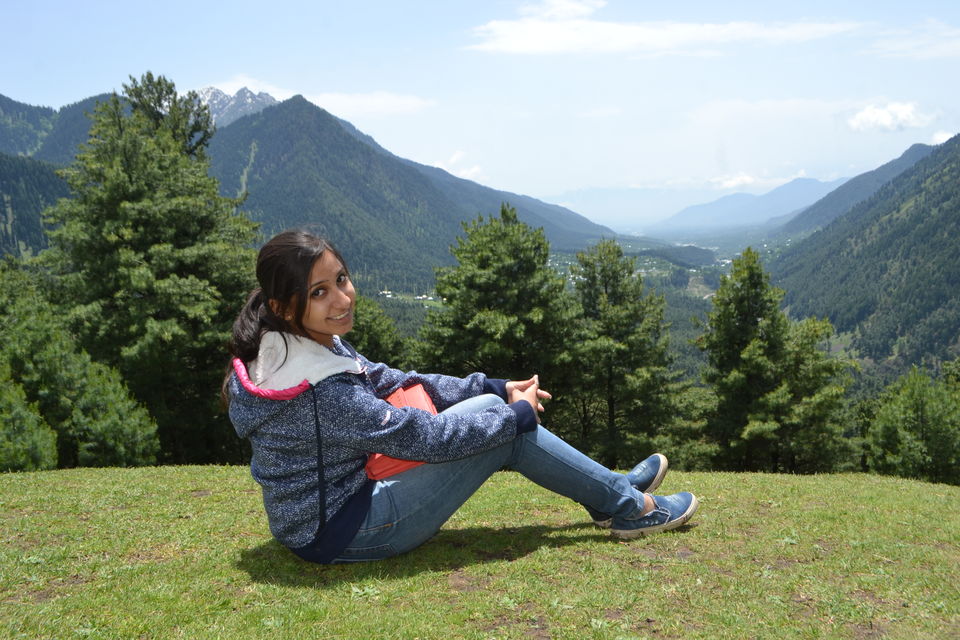 4. Your parents are always there for you
The Time I had lost loving my life, my parents realised the need to gift my life back to me - the Kashmir trip.
Because parents are the only one who know what their child needs now
One of my friends said me
" With parents it's like tirth yatra"
But no, not in my case at least.
Travelling with parents and travelling with friends are two different aspects.
You cannot compare these two.Each has its own importance.
For me it was a trip which was as adventurous as it could have been because I guess * adventure runs in my blood*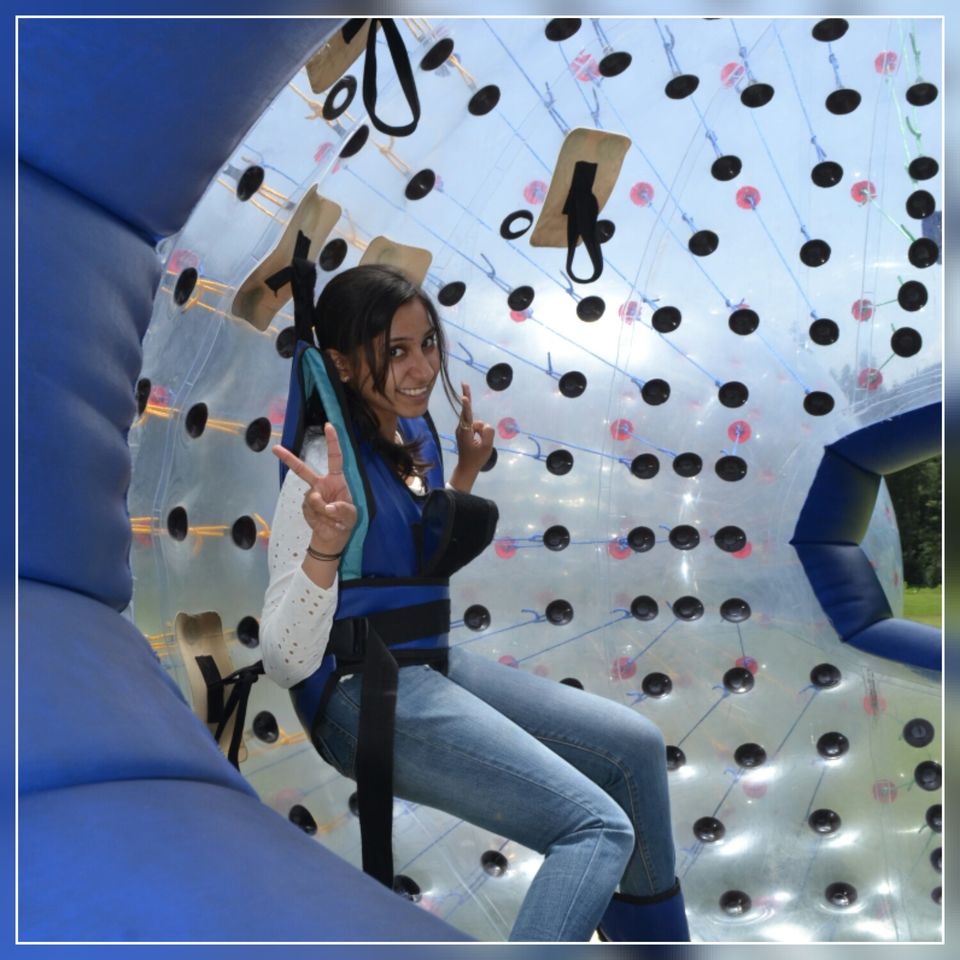 5. The world has more problems than u think are in your life.
Stepping out makes you realise how lucky are you to get the life you live. People outside actually dream of such a life .
I've seen people crying over every little bit of thing.
On the other hand, I have seen Johny bhai .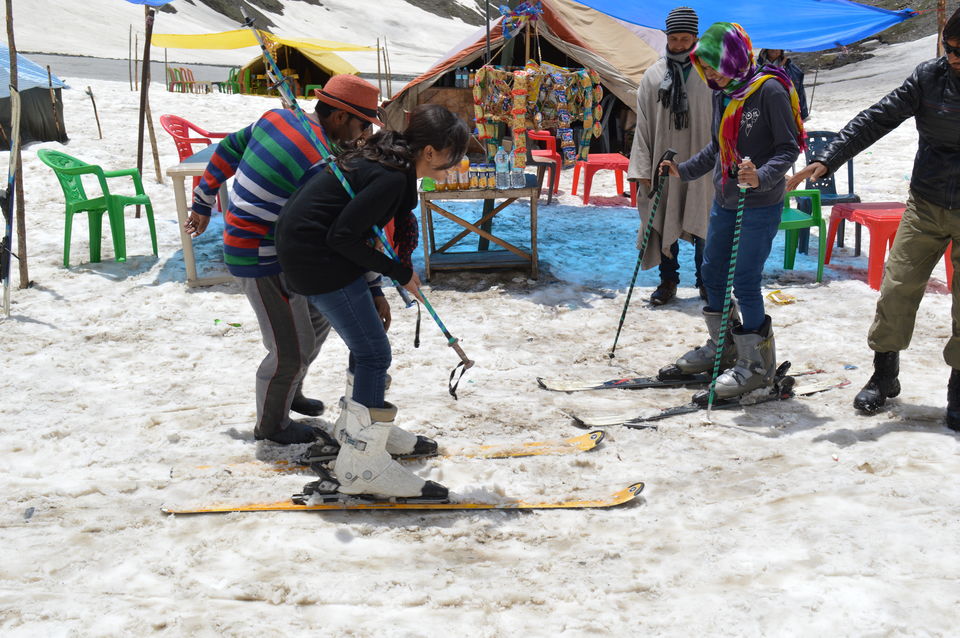 I met him at Zero point, Sonamarg. He is a sleigh rider there (Working at those harsh conditions when temperature on average is 0°C everyday and no inhabitants around for at least 40 kms.)
I asked him,
' aap saara din yahan rehte ho so what about your family'
He smiled and answered,
'I got married 15 days ago and left my wife at her home and told her I'll come back to take you after I earn some money.'
At that time, I realised it's not so that only you have problems in your life. Everyone has, not one but many, But it's necessary to face them rather than kneeling before them.
6 . Bring out that child inside you
For a moment , travel back into time and take urself back to those childhood days. The time when you were full of energy, resilient , immature, imperfect yet valuable.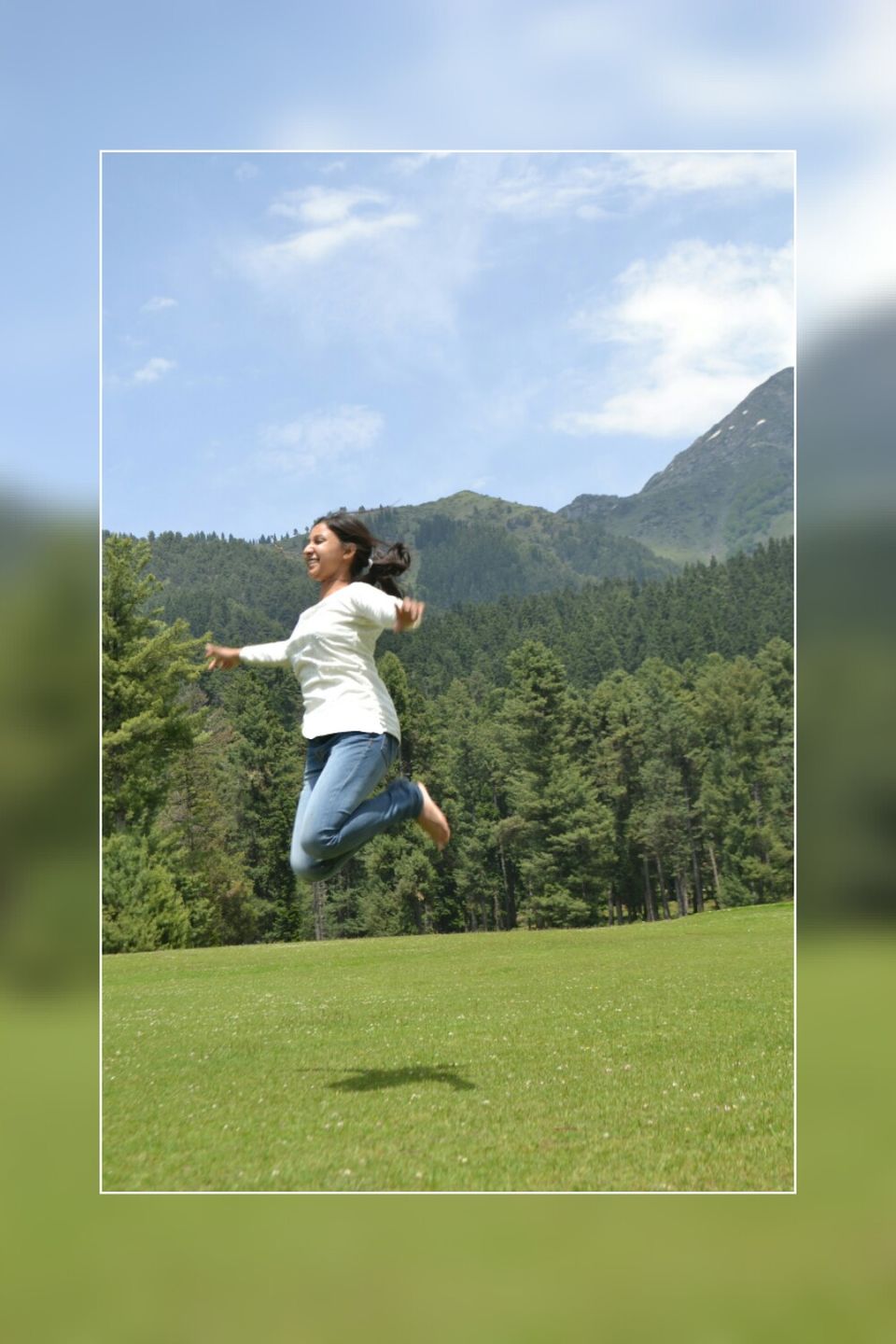 Bring out that same energy and enjoy your life as it knocks your door.
7 . Welcome every new morning with a smile
Sleep drags you backwards, and a new morning makes you think
' I have a chance, to achieve more than yesterday if I move on now.'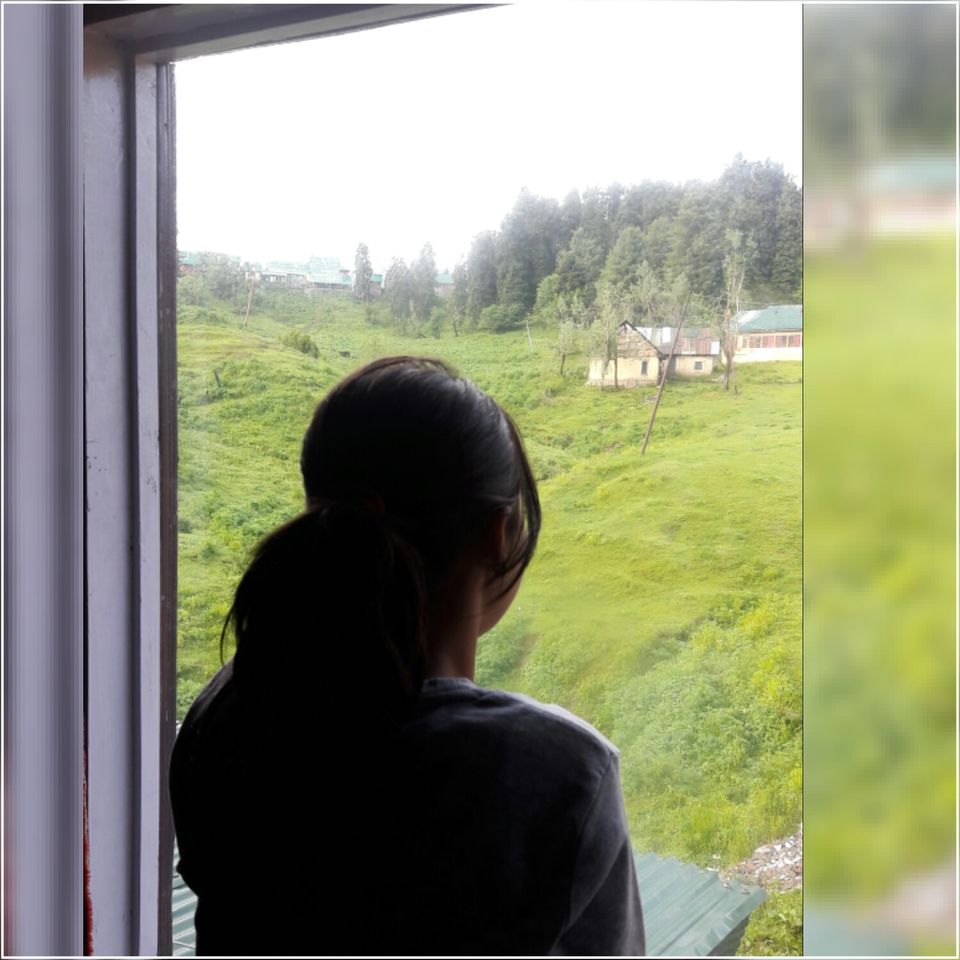 That heavenly early morning in Gulmarg, taught me at least one thing that wake up early
* otherwise you'll miss this solid sunrise*
8. There's lot more to go
Standing in snow and looking up, that view of sun glancing at the peak of mountain makes you realise,
* there's a lot more to go. I still have to learn a lot*
If you are not willing to learn no one can help you.
But if you're determined to learn no one can stop you.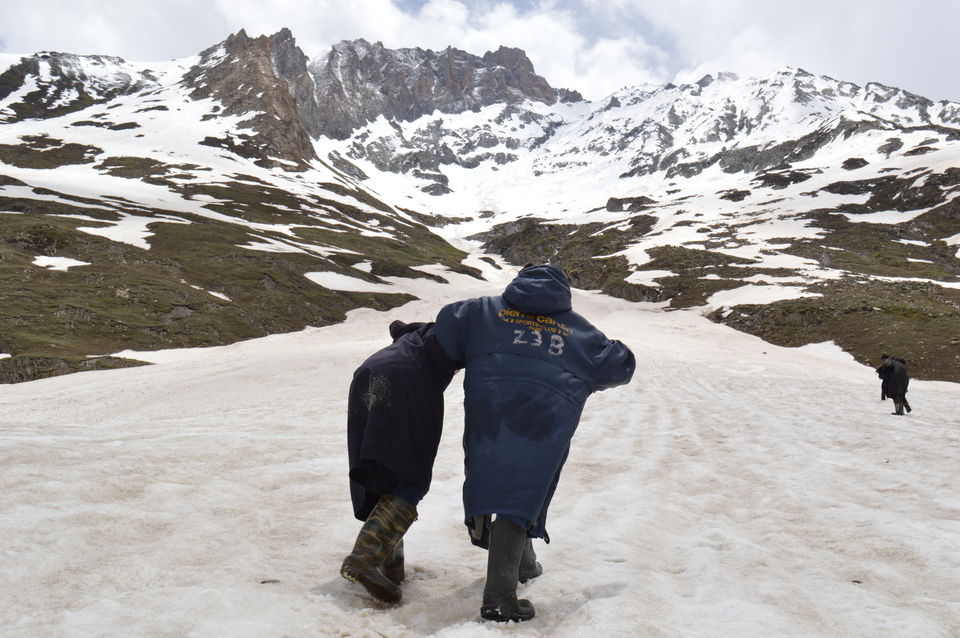 In the end just one thing,
Don't travel to just travel,
Travel to know the unknown,
The Unknown inside you!
The Unknown inside the world!!
Do share your stories in the comment section below or on my insta profile and catch mine too...
Insta ID- @storieswidsln