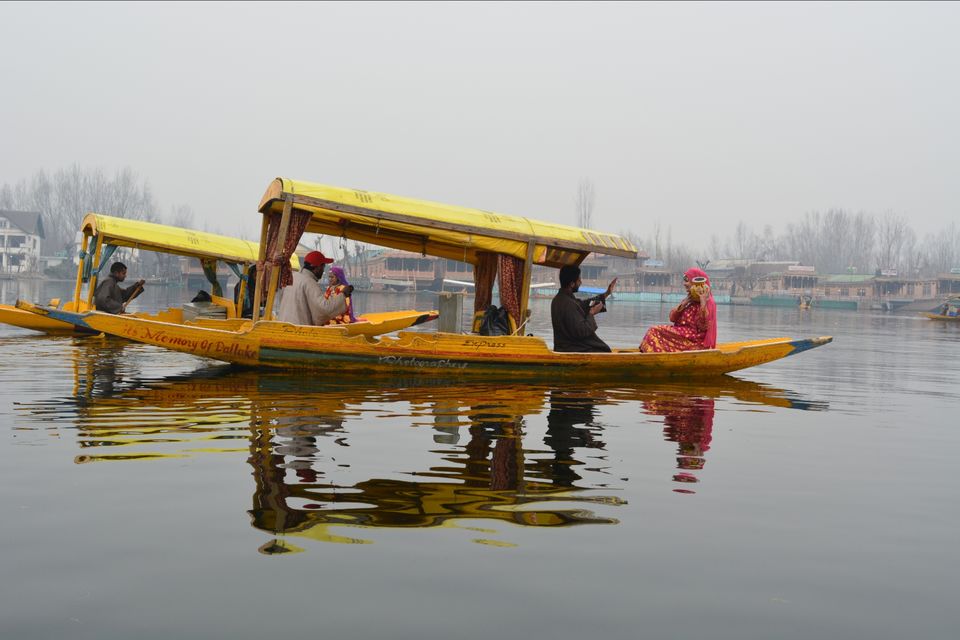 Six and half girls journey to the paradise started from Jammu .. Jammu to Srinagar is 240 kms however to save on time v took flight wic costed us 2.5k due to last min travel plans .. if u r planning a trip to Kashmir early tickets will cost 1.3 to 1.8k during winters  ..
On arriving Srinagar airport v had already booked a taxi to Gulmarg .. usually taxi from airport to main city Srinagar will cost u 1k n from Srinagar to Gulmarg will cost approx 2k.. so it would b cheaper if one books taxi directly to gulmarg which will be around 2k. There are loads of hotel to choose from but early booking will fetch u gud tariffs. The breath taking view of pir panjal is worth every penny.. dont forget to ask for an window seat!!!!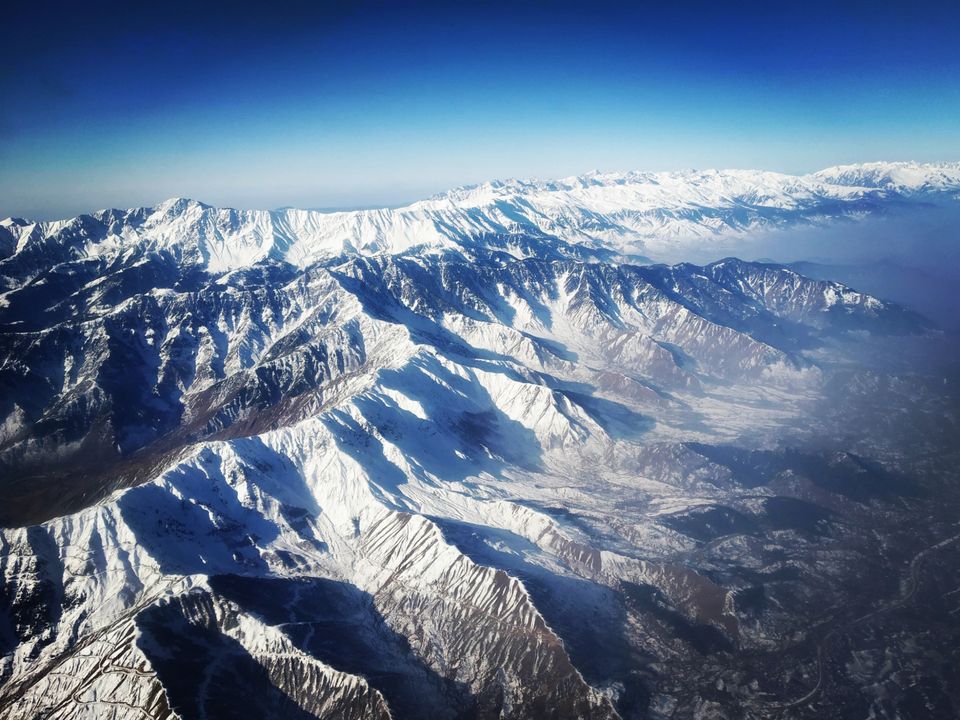 Day started with an awesome breakfast n a ride to gondola station in an open gypsy ... It's better to start the day early as there will be big queue to catch gondola .. gondola tickets to phase 1 will cost RS 750.  U can do online booking also ..preferably till phase 1 as gondola to phase 2 will b depending on weather in winters. Gondola tickets to phase 2 will cost u RS 1500 more .. however in winters phase 1 is enough n u can enjoy all the snow games n snow rides.Dont forget to take snow boots while going to phase 1. By lunch time v were back to gulmarg. Don't forget to go to Khyber hotel to enjoy a luxurious lunch experience .  It's just 200mtrs from gondola station. It's better to hire a taxi in gulmarg to roam around .. it will cost RS 2k for a day . If u are traveling in a group of 6 it will cost u very less.. after a heavy lunch v went to only church in Gulmarg on Christmas Eve .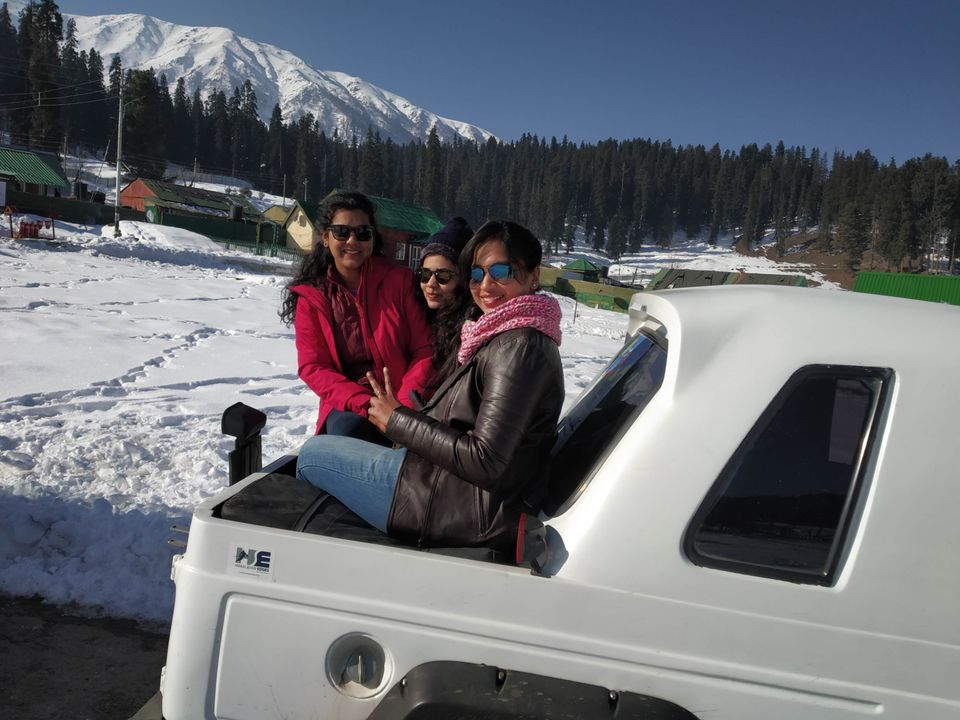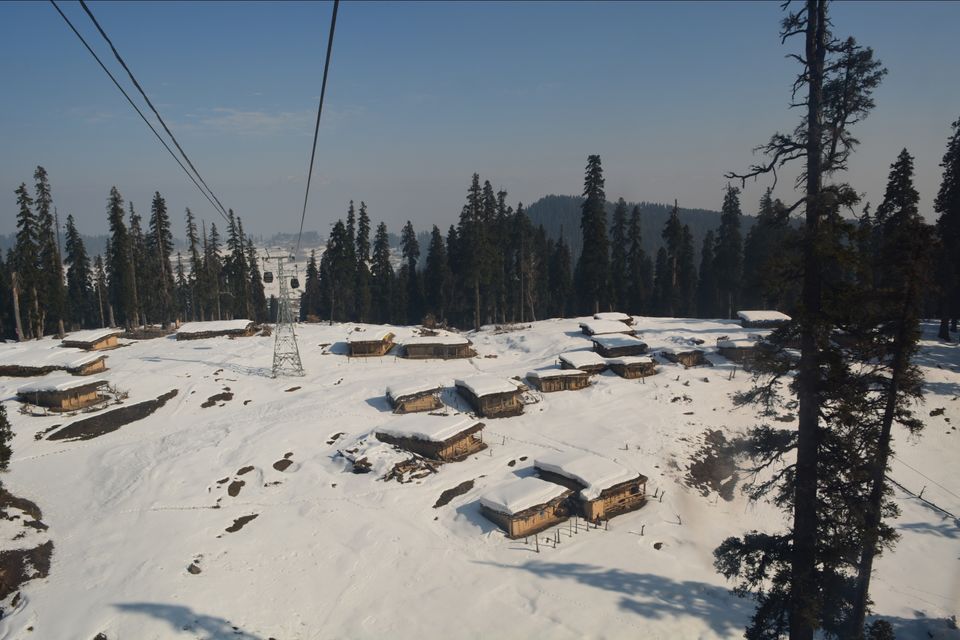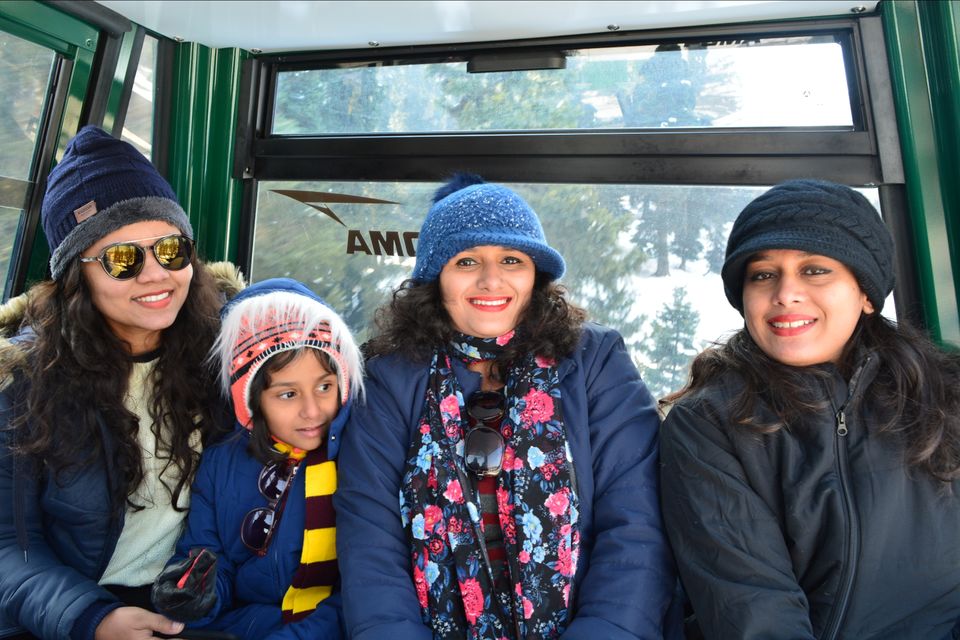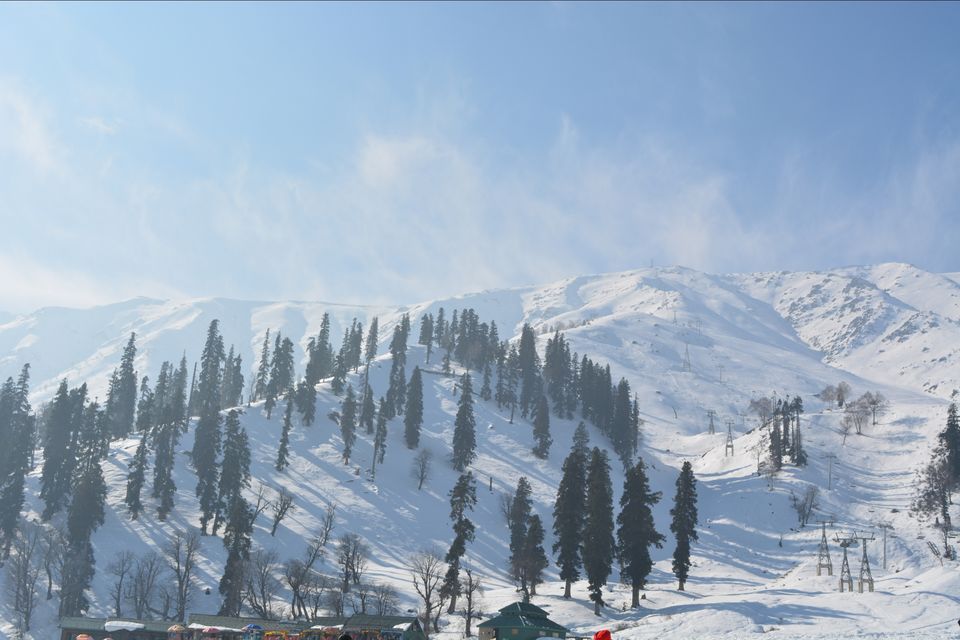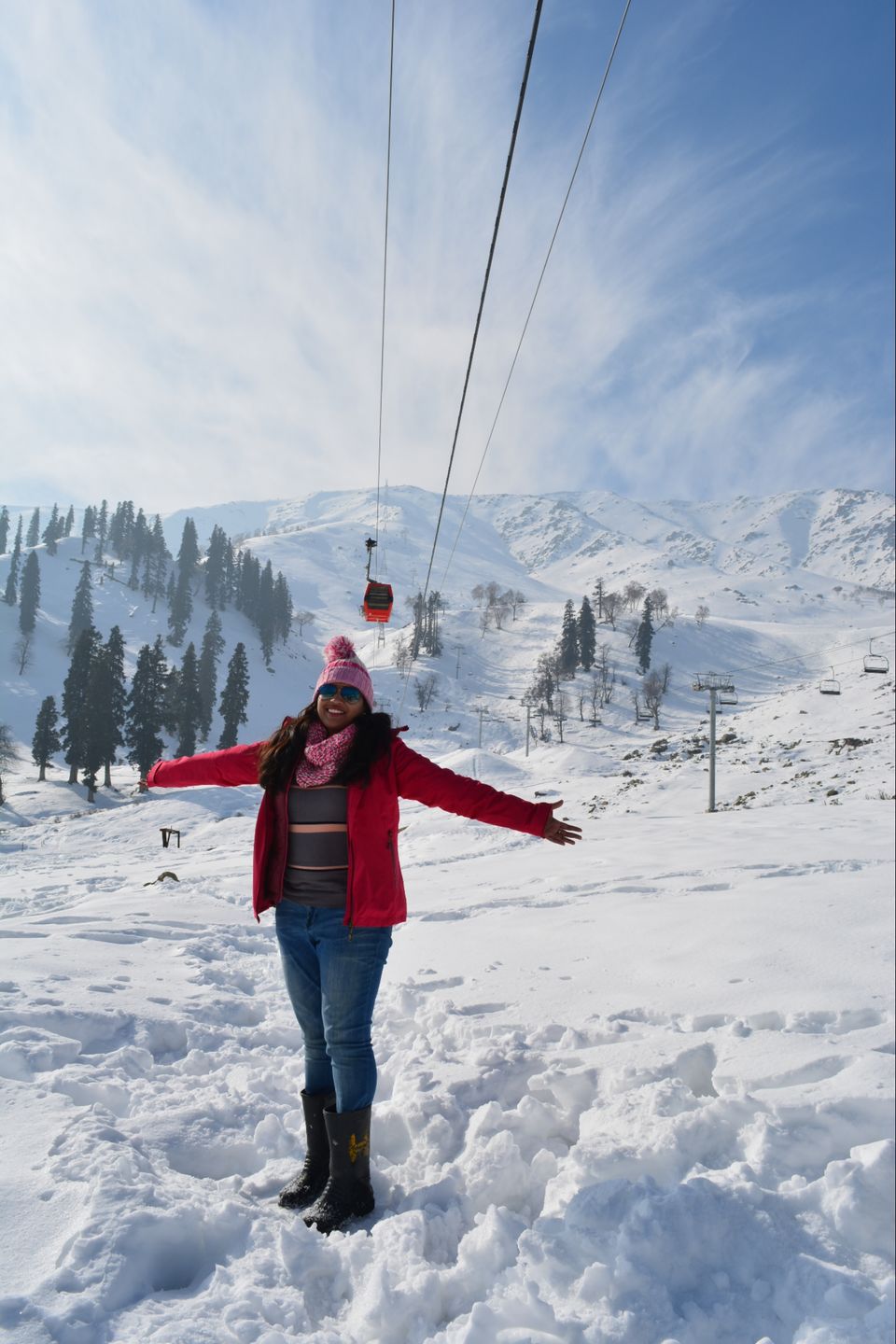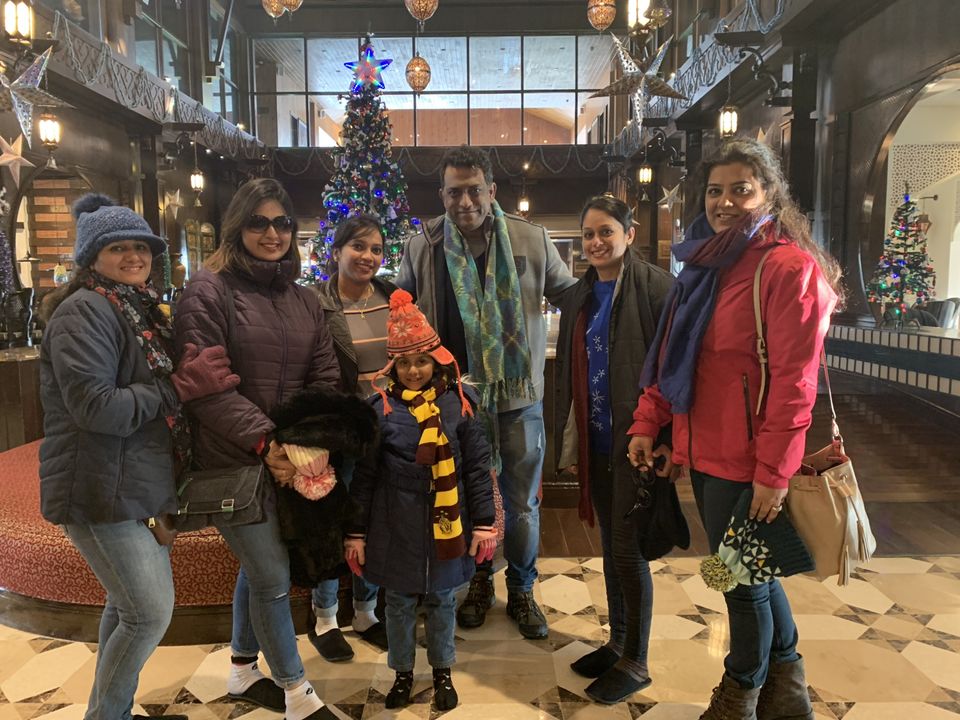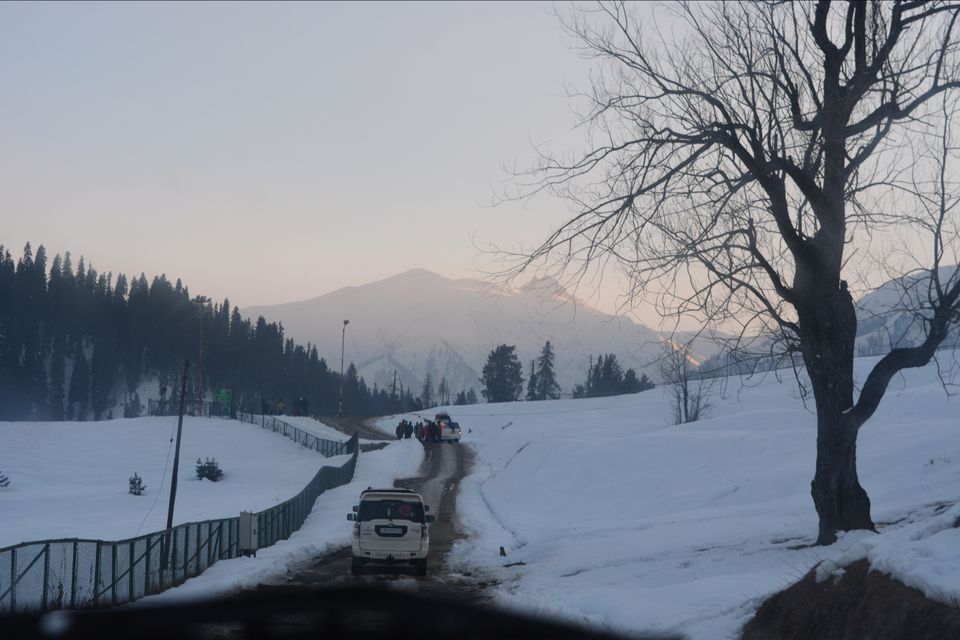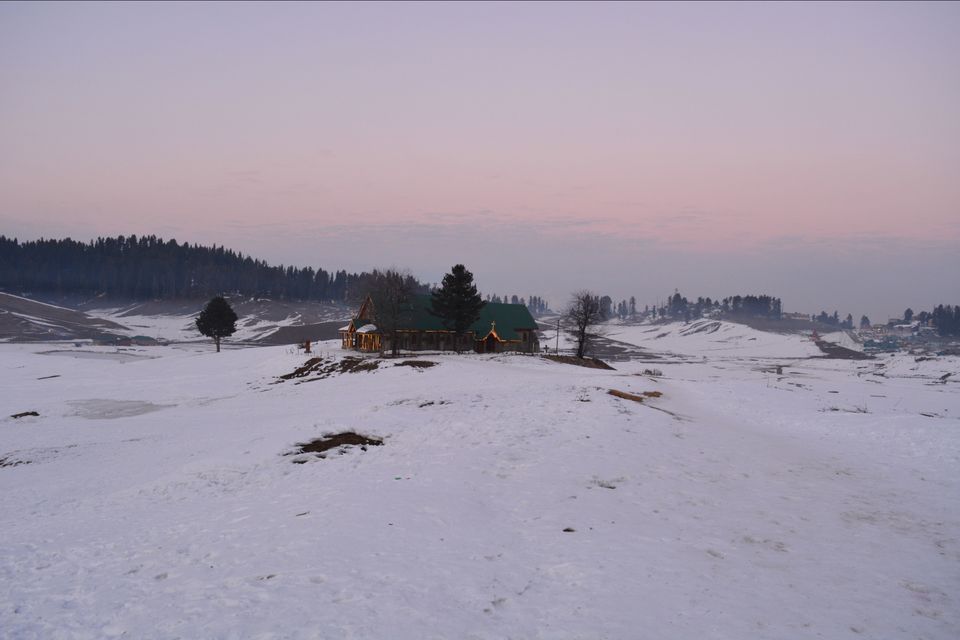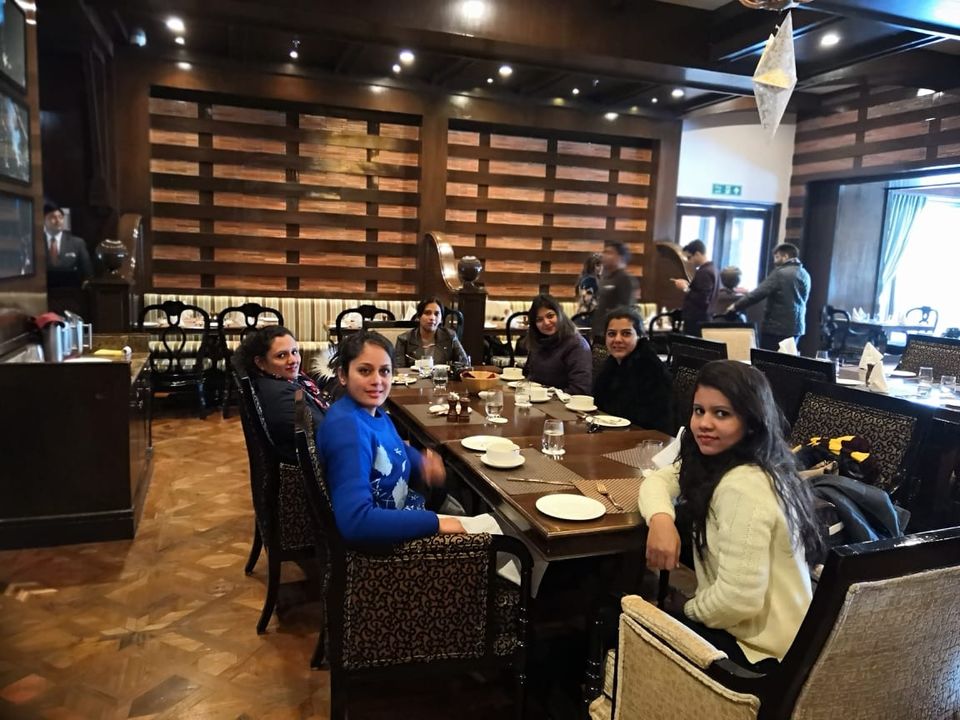 V started our journey back to Srinagar early in the morning  n on our way back v ensured v visit the shiv temple in Gulmarg city .. view from the temple is just amazing .. u can try out snow games in Gulmarg city. Don't forget to tell ur driver to stop at the village to do some shopping. Prices are reasonable than Srinagar city. In Srinagar v had booked lemon tree hotel it's a premium hotel with affordable prices .. cost per room is 5k wic includes buffet breakfast. After check in  v straight away went for shopping .. residency Rd is shoppers paradise .. polo view is a up market but if u r on a budget travel visit shops near ghanta ghar to get stuff at affordable prices n don't forget to use ur bargaining skills!!! Srinagar is a sleepy city n v found it out late .. after 8pm roads are deserted during winters. V had our bit of  adventure by stuffing all 6 of us in a single auto !!!!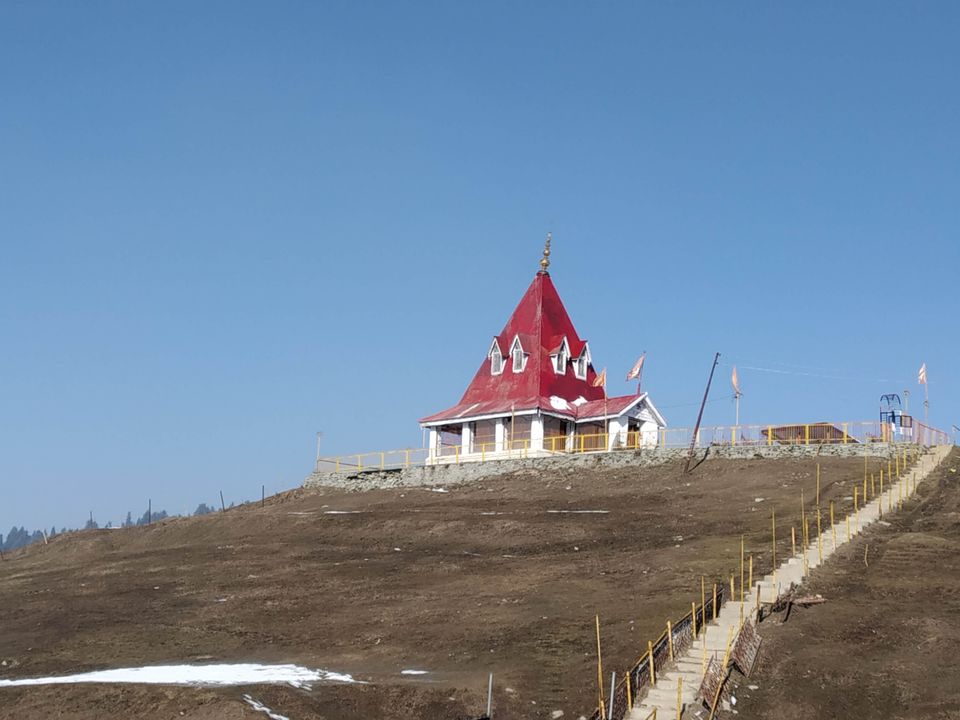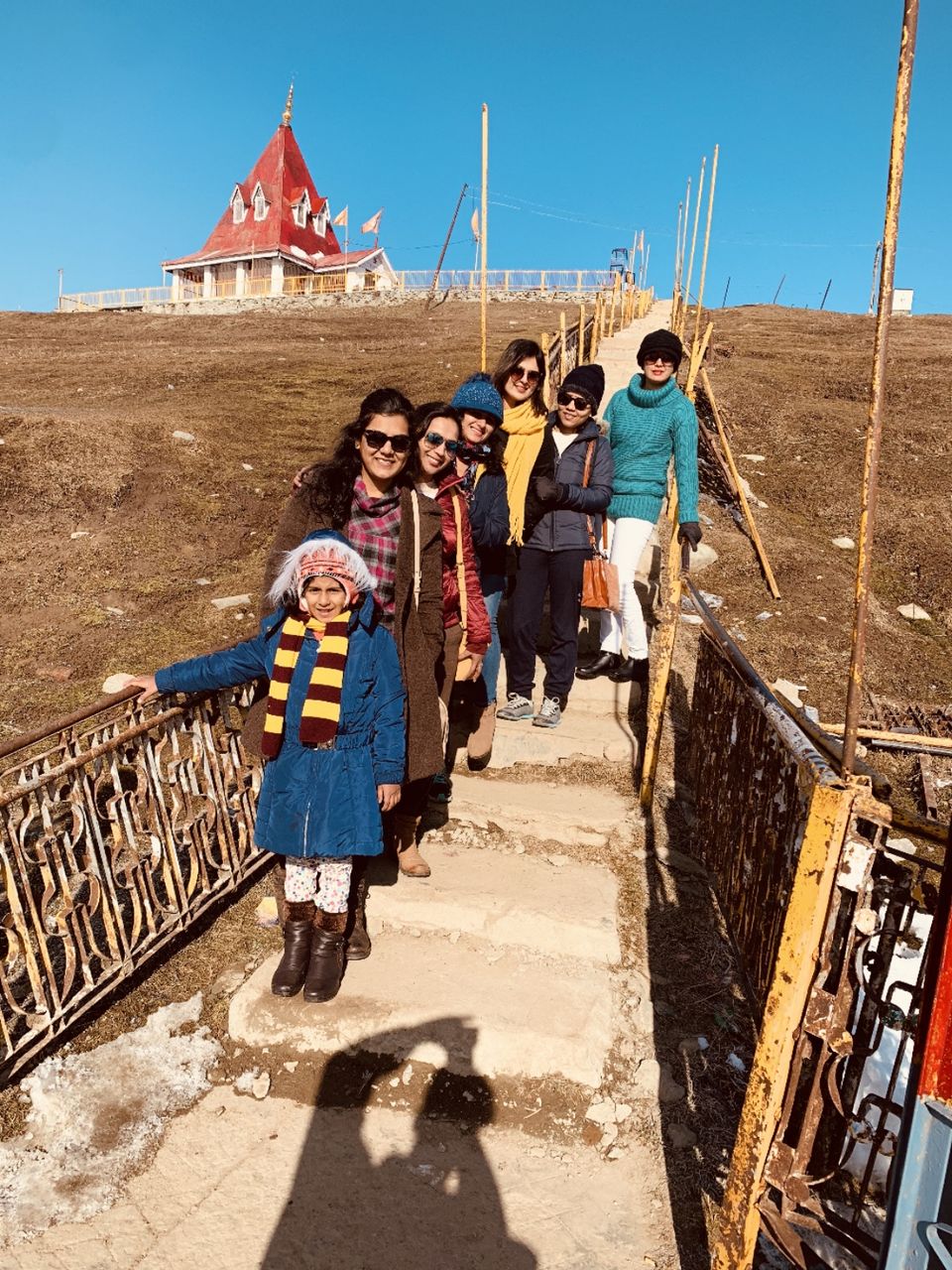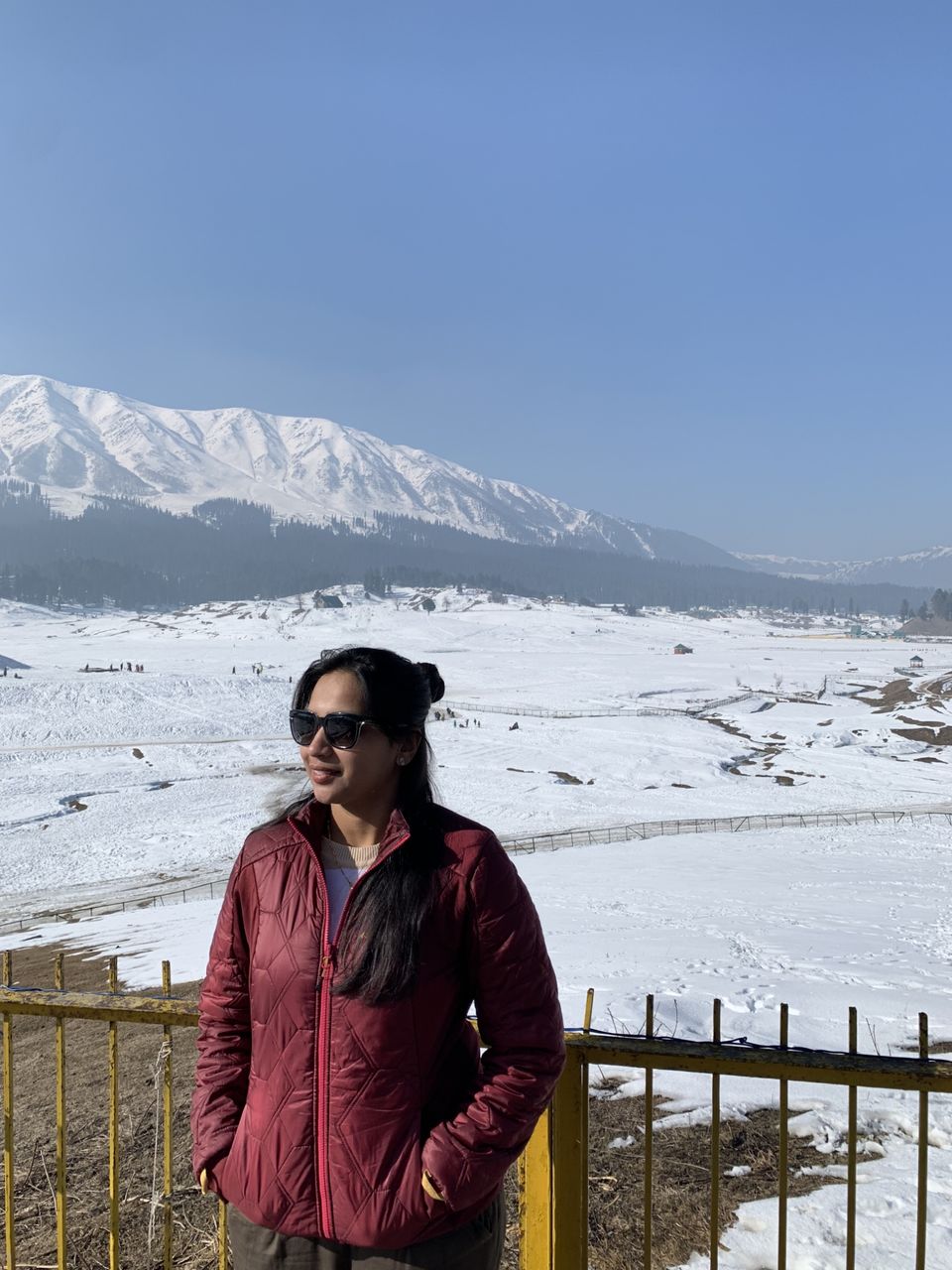 V had hired a taxi to roam around Srinagar which costed  us RS 2k for a day. V straight away went to dal lake to enjoy shikara ride.. v hired 2 shikara for 3 hrs at RS 1100 per shikara. For our luck temperatures dropped to all time low in 28 yrs.. dal lake was frozen which made our trip more memorable.  Floating market is awesome but very expensive for shopping but v enjoyed the long silent shikara ride to the fullest n don't forget to click a photo as Kashmir ki Kali !!!! After dal lake v went to Shankaracharya temple which is on a hill top . View of Srinagar city  not to b missed from hill top .. one day is enough to cover tourist sites in Srinagar .. parimahal,chashme Shahi, Nishant garden are all on same axis so it can b covered with in 3 hrs. v ensured to visit Hazrat Bal also ..which is on other axis. By 5pm v covered all the places n did last min shopping !!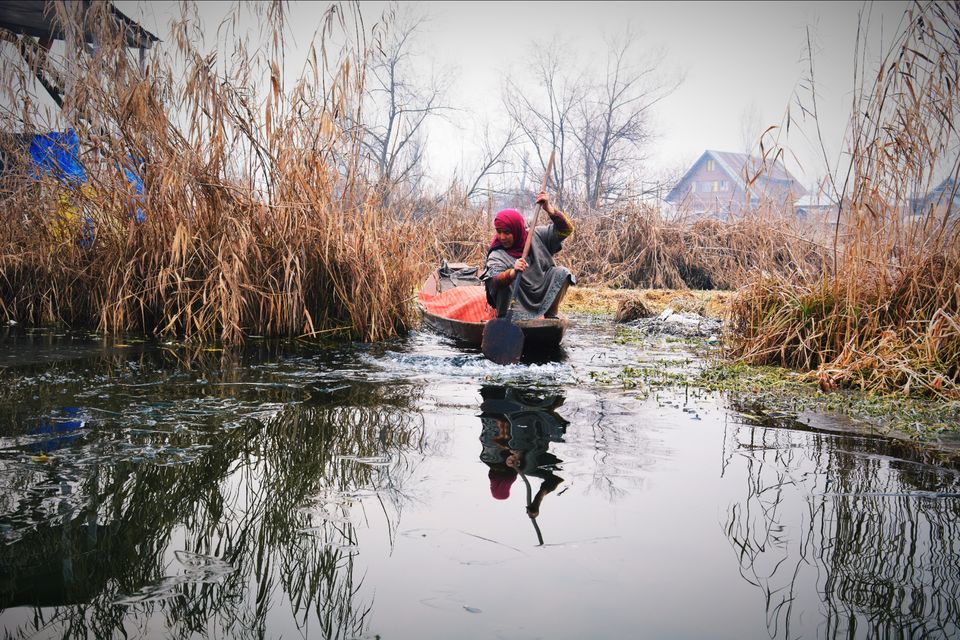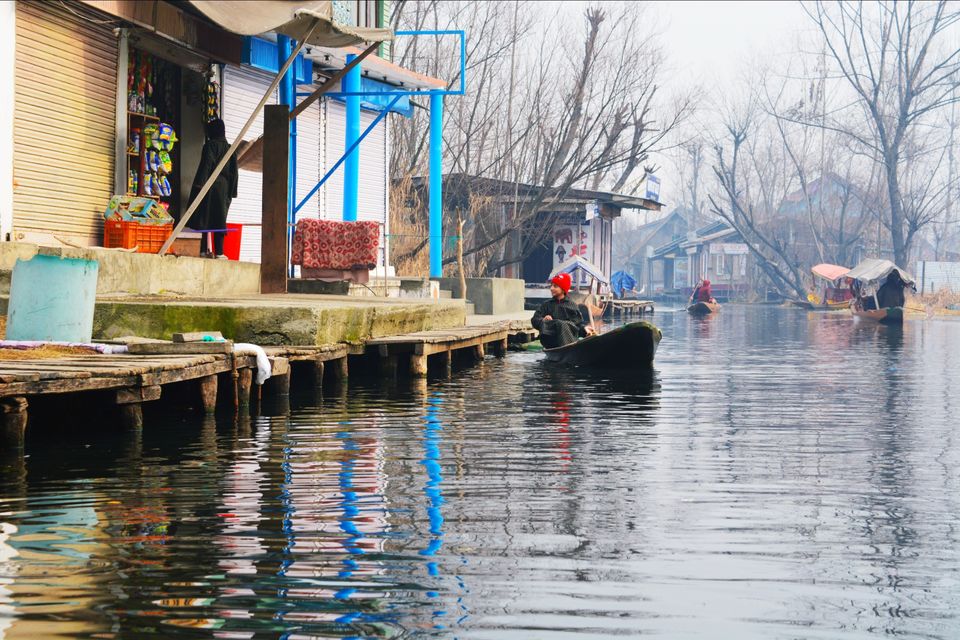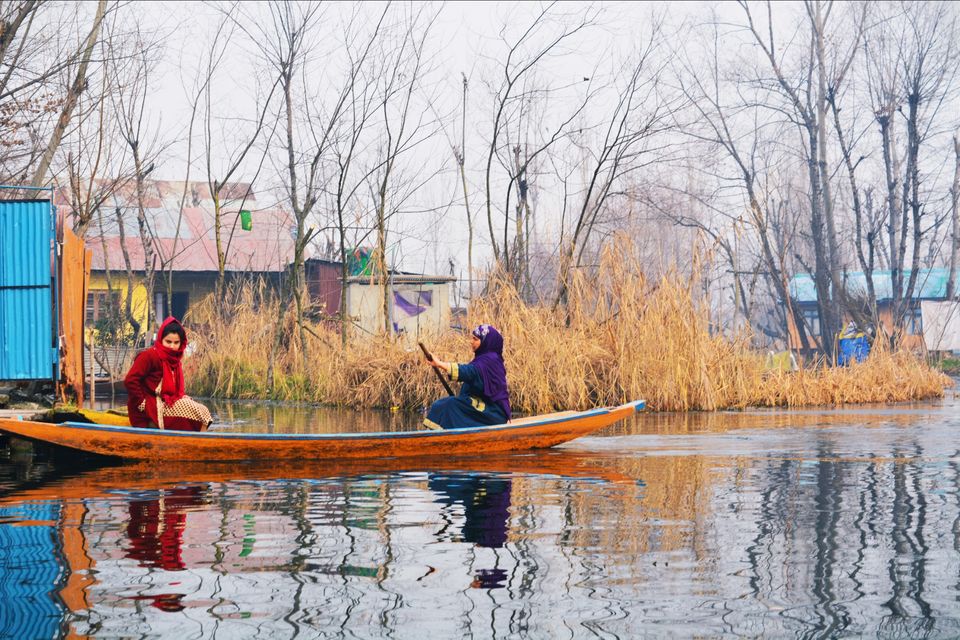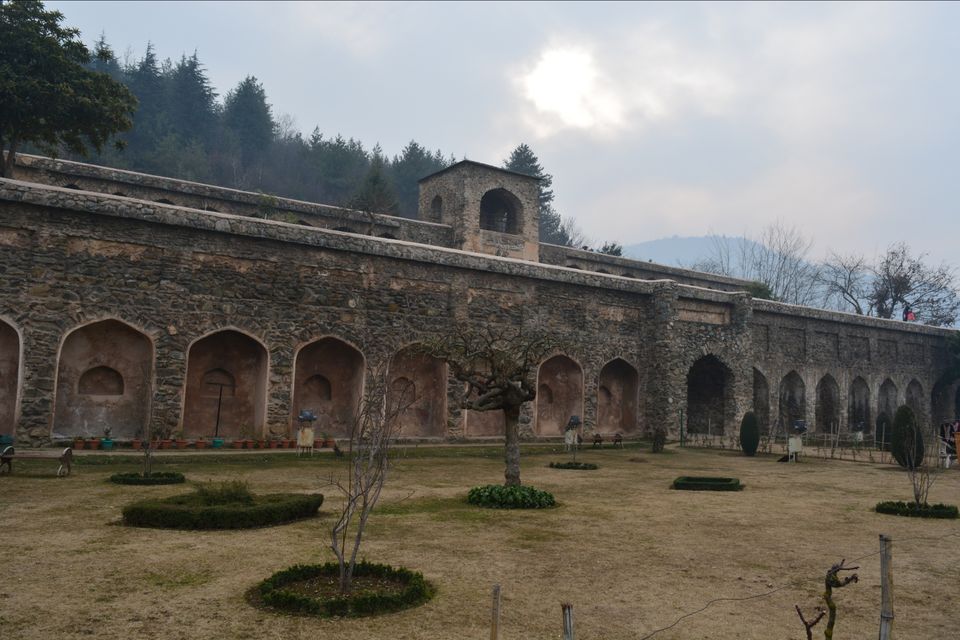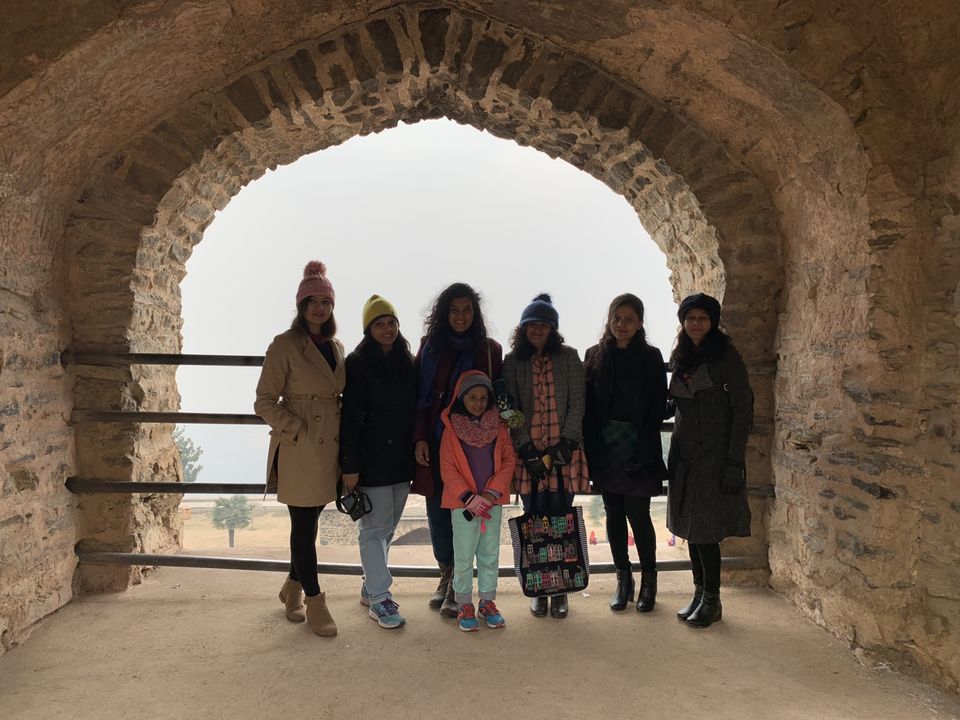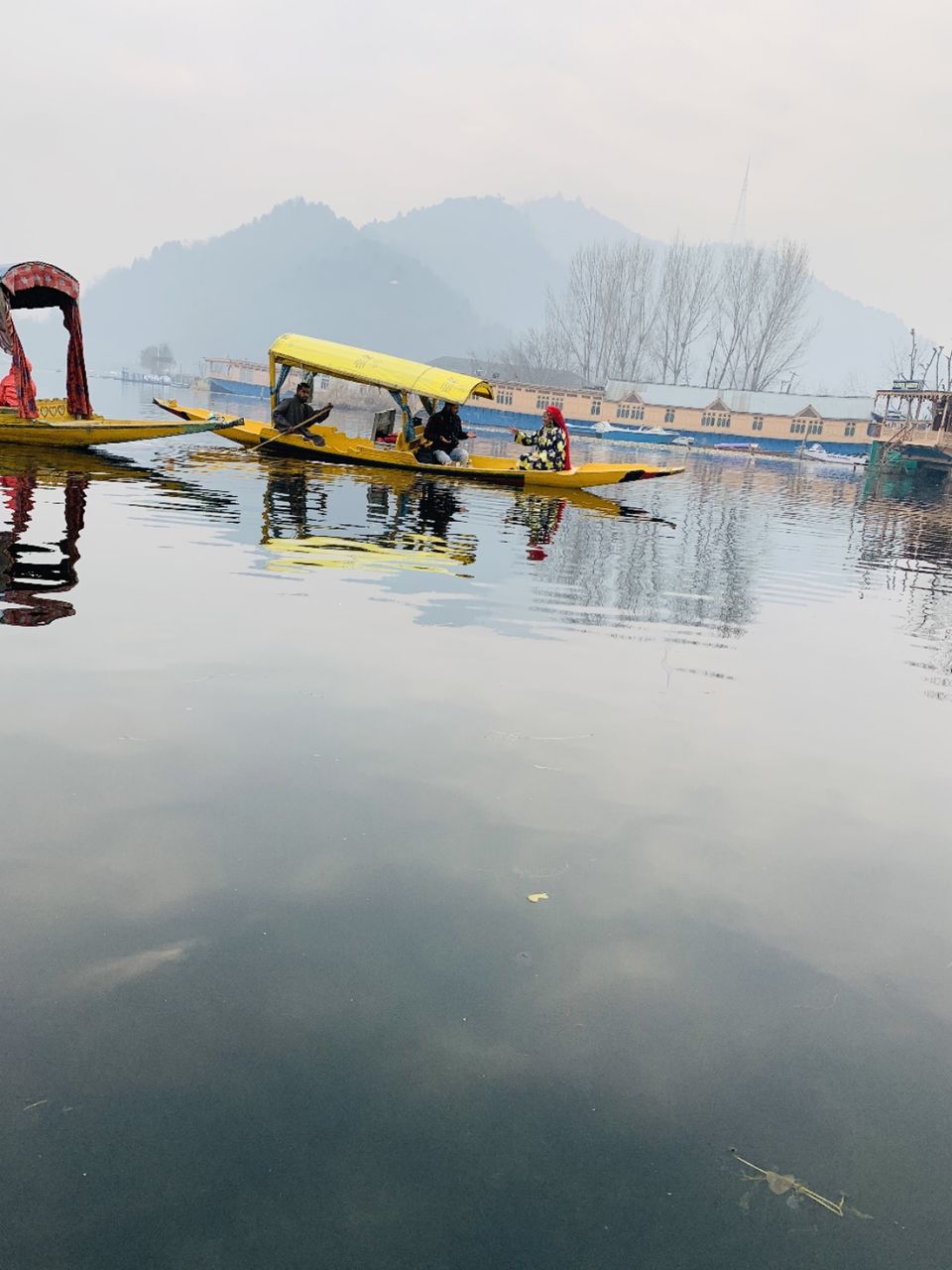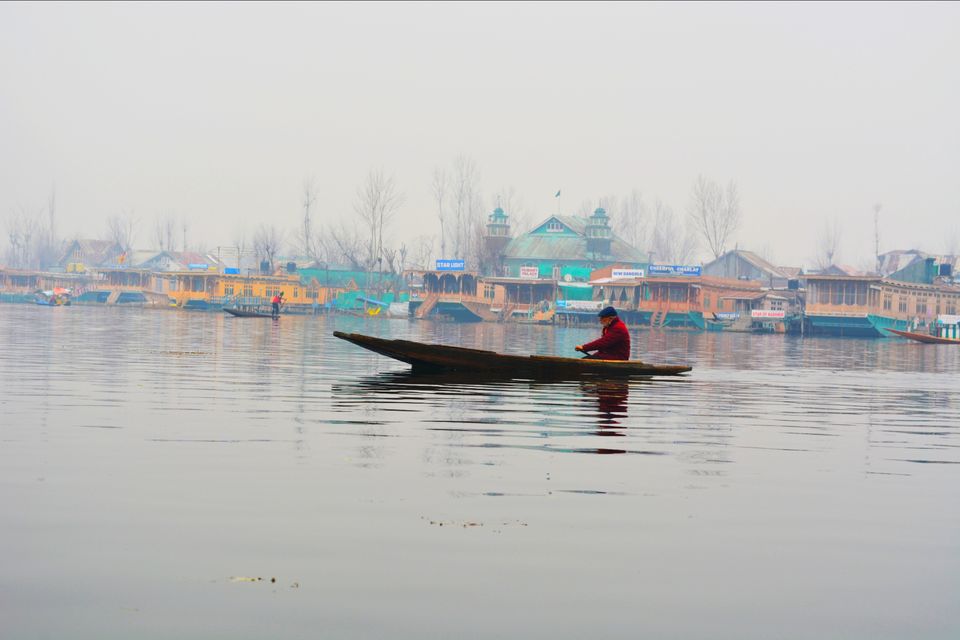 V started our day early as train to Banihal from Srinagar was at 9.15 am. Taxi drop from lemon tree to Srinagar station costed us rs 500 only.  Every one hr there are trains to Banihal from Srinagar and travel time is 2hrs. Train journey from Srinagar to Banihal costed us just RS 15 per head if u r on a budget travel this is the best means of travel.. the country side scenic beauty of the valley is just
mesmerizing n worth the travel. This is also best option presently as roads between Jammu n Srinagar are under construction causing long traffic jams. V reached Banihal at dot 11.15am .. from Banihal to Jammu there is option of taxi n it will cost u 700 to 800 bucks per head n RS 400 to 500 in a tempo traveller. The journey was gud but long, v took 7 hrs to complete 180 kms thanks to traffic jams and one way traffic rules. So v completed our journey of the valley in 5 days n created memories of life time 😊😊😊