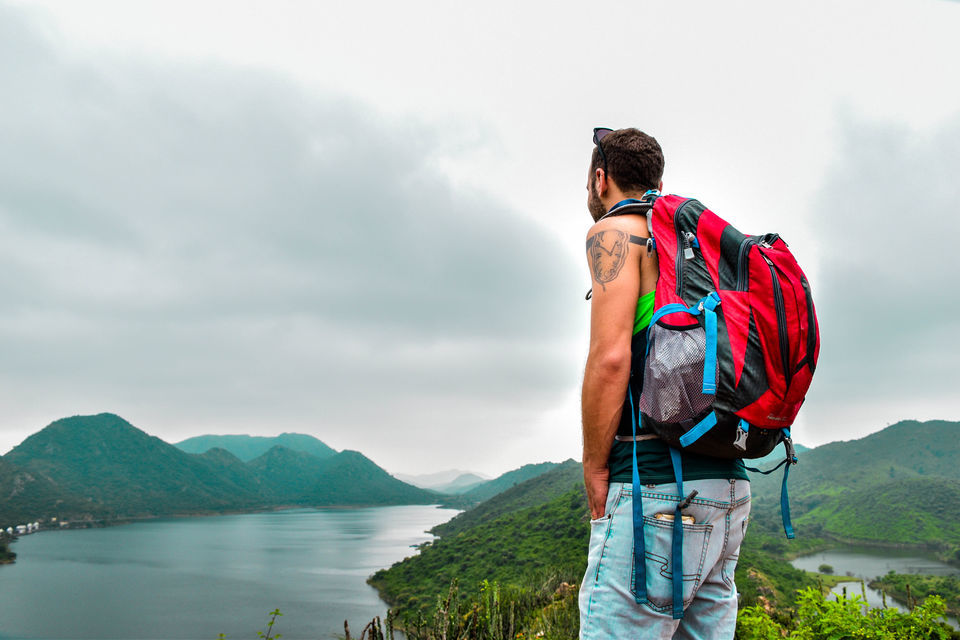 Every story has to have a beginning, regardless of any other aspect of the story, long or short, happy or sad, boring or exciting, complete or incomplete. Udaipur was the beginning of my story. All the traveling, dreams and hopes. In the city of lakes, I found hope. I discovered the joy of travel.
It was the time when I was sleeping in the morning and my phone rings around 11.30, yes yes I am a deep sleeper. Ashish Sharma, my travel partner, called me and said, "We have to head towards Udaipur at 2 p.m. get up and pack your camera bag". I was thinking he was high at that time. But then I don't know how we anyhow departed towards Udaipur. Its a 6 hours drive from Jodhpur with beautiful views of Aravali mountain range.
Indeed! Unplanned trips are the best to enjoy, to feel and to live the present moment.
It was rainy season and Jodhpur, known for its bright sunlight and high temperature, Not dropped a single drop of rain in the city and after Pali, it has been raining all the time till we reached Udaipur.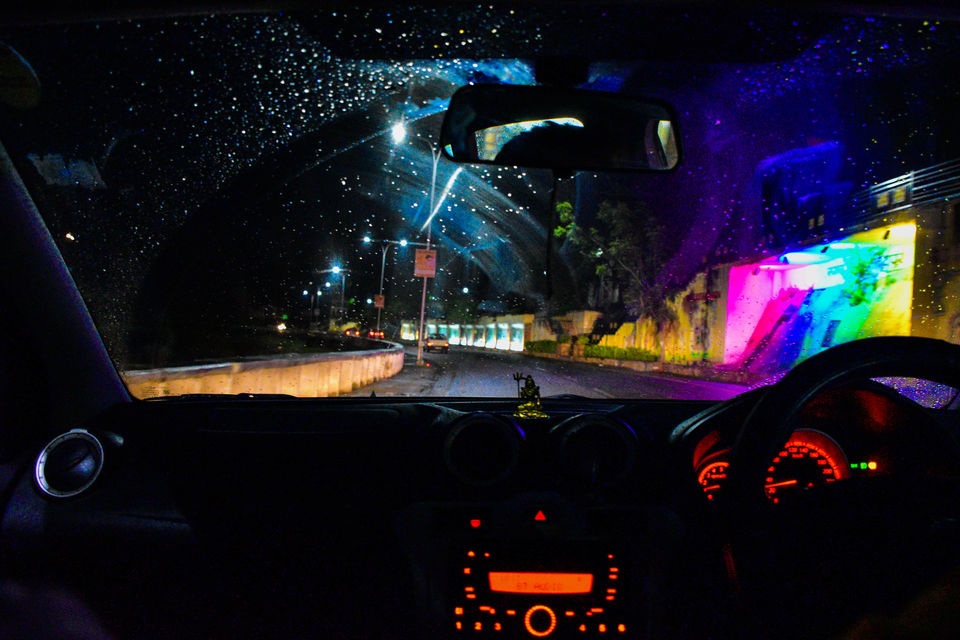 We managed to reach Udaipur by 7:30 pm, by then I was literally so much exhausted because we took Roadways bus and this route is one of the busiest routes of Udaipur. After reaching there, we took an auto and reached our place near Fatehsagar Lake.
I immediately liked the place. The narrow streets, the easy-going way of living, the sound of temple bells, the smell of rain. There was an undeniable calmness in the cold air.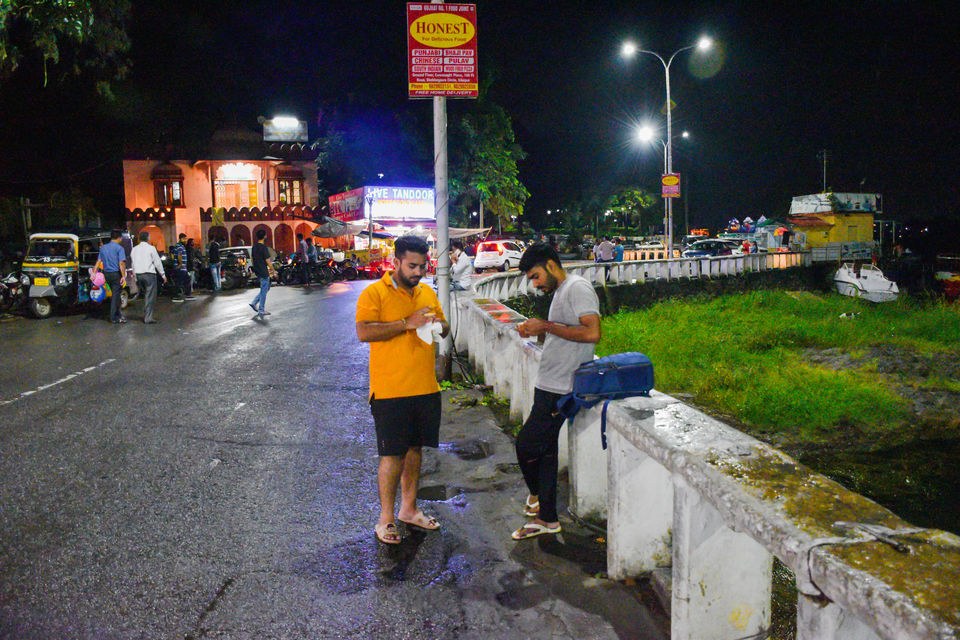 We reached Lake Pichola and it was little bit crowded and people was enjoying the weather, mostly there were couples and friend groups. And the view from there is very beautiful I got so much beautiful photographs from there.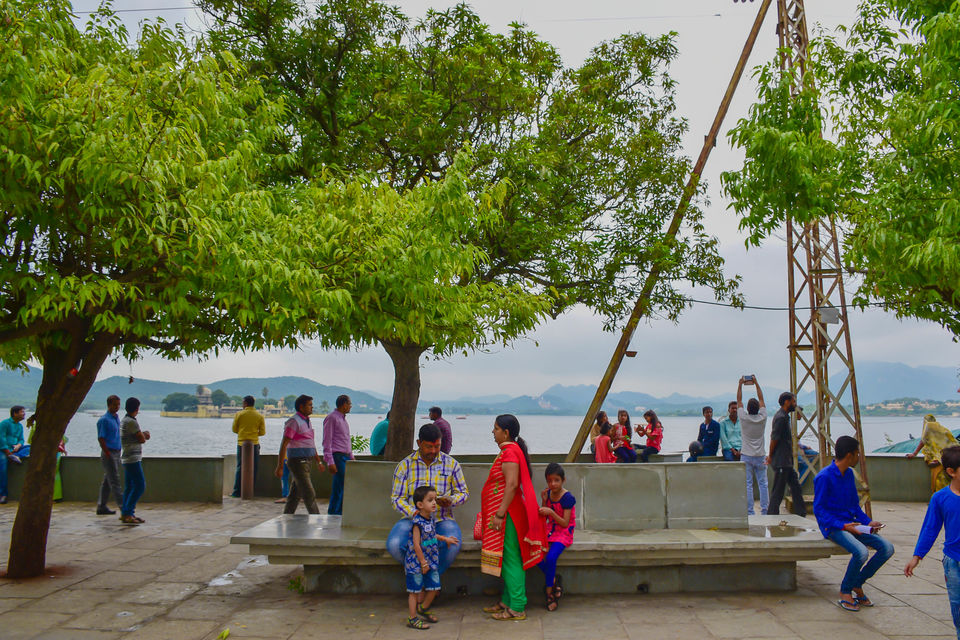 We left Lake Pichola very early because we didn't want to go for boating, we just saw the view and clicked some beautiful photographs from there. Our next destination was Karni mata Temple which was around only 1.8 km from Lake Pichola and around 4km from main Udaipur city.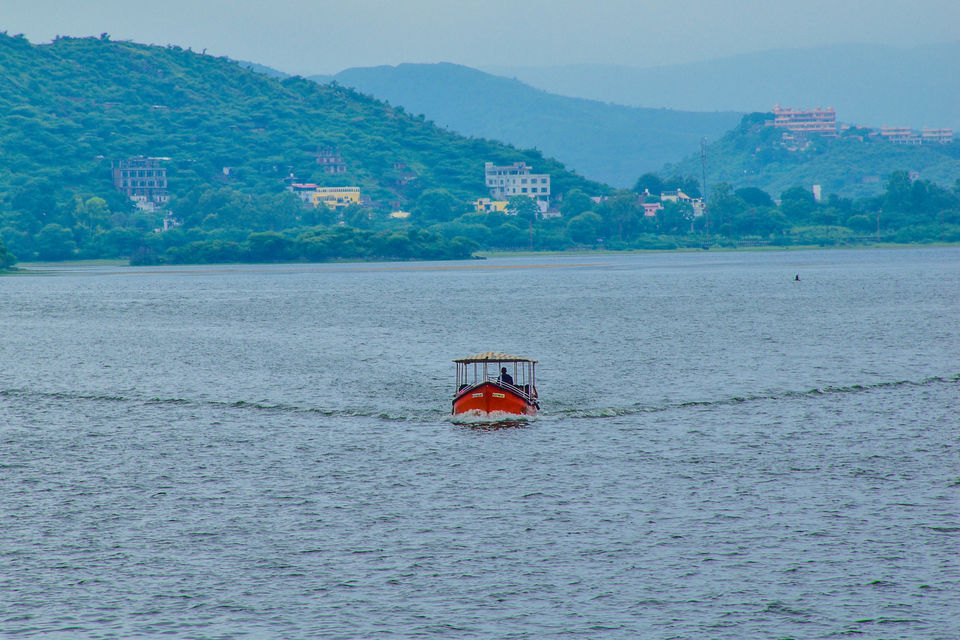 Then we headed towards Ambarai Ghat, Ambrai Ghat is one of the best Ghat in Udaipur where you will only experience peace and found beauty. And where the Cool cold wind will touch your body, which will make you feel very peaceful and relaxing from your day's stressful life.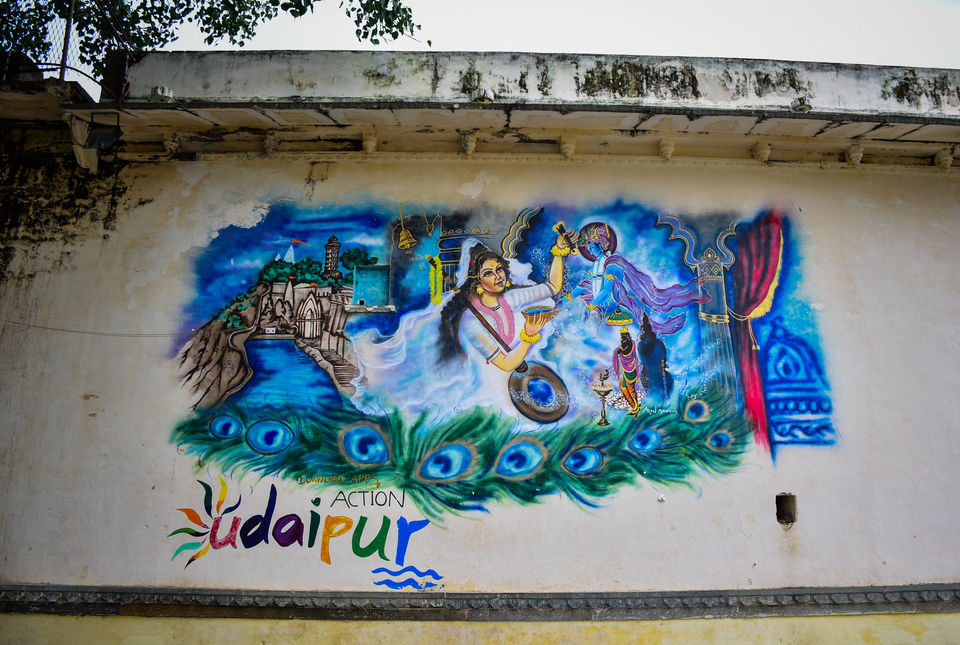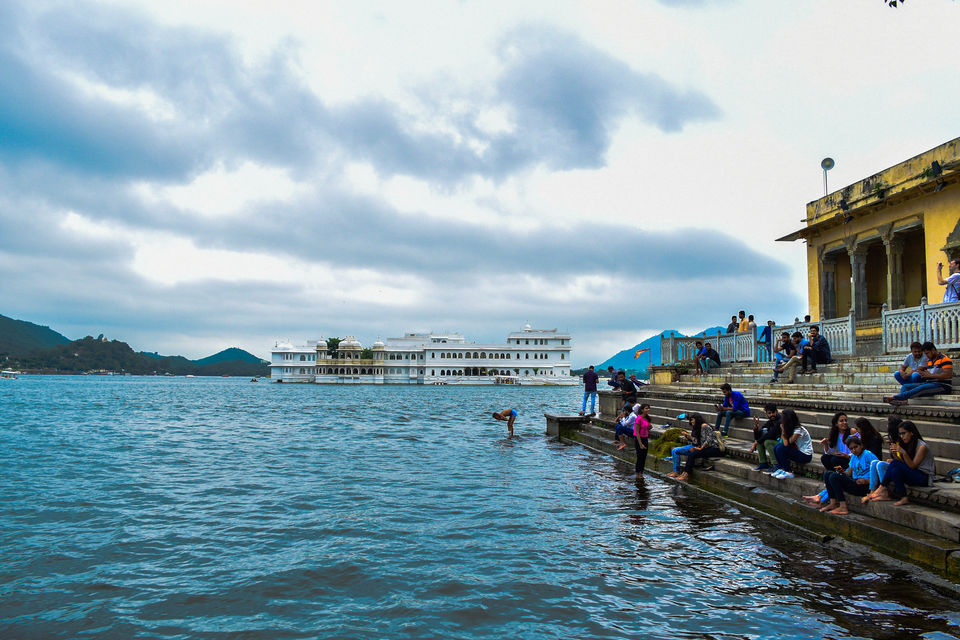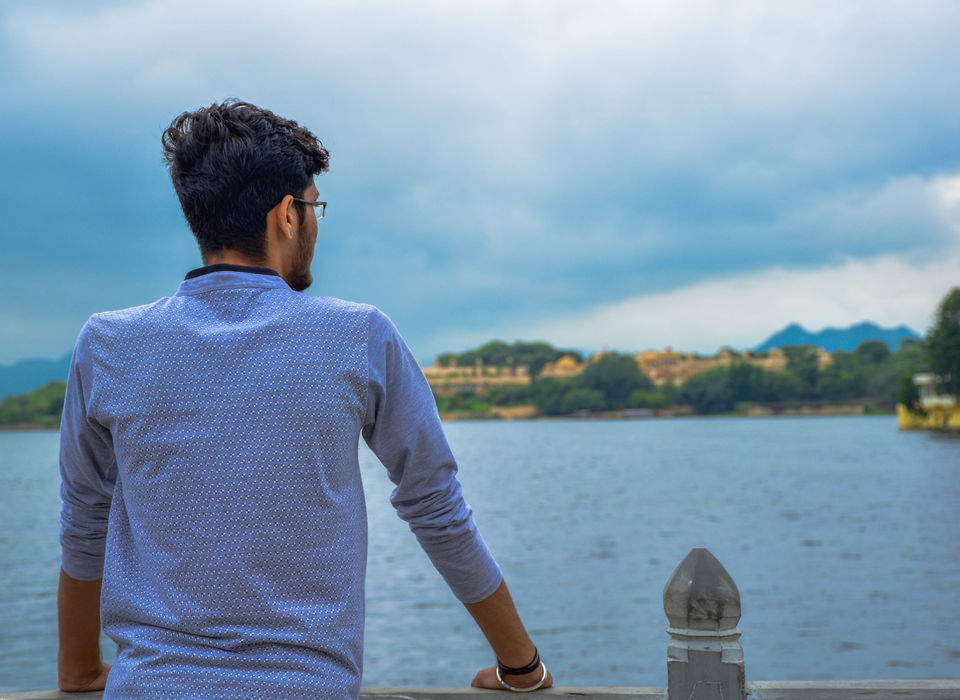 After a short break, we started our ride towards the most loved place of Udaipur. Yes! You got it right "Sajjangarh Monsoon Palace". So more than the destination, we enjoyed our two-wheeler ride to the Sajjangarh fort which is also called Monsoon Palace. Breathtaking views and beautiful scenery makes these Place worth visiting. You can also take memorable Photos at this Palace. It is the most beautiful point to be enjoyed during the sunset, this place has the ticket, very picturesque area surrounding, one must visit to witness the charm of Udaipur.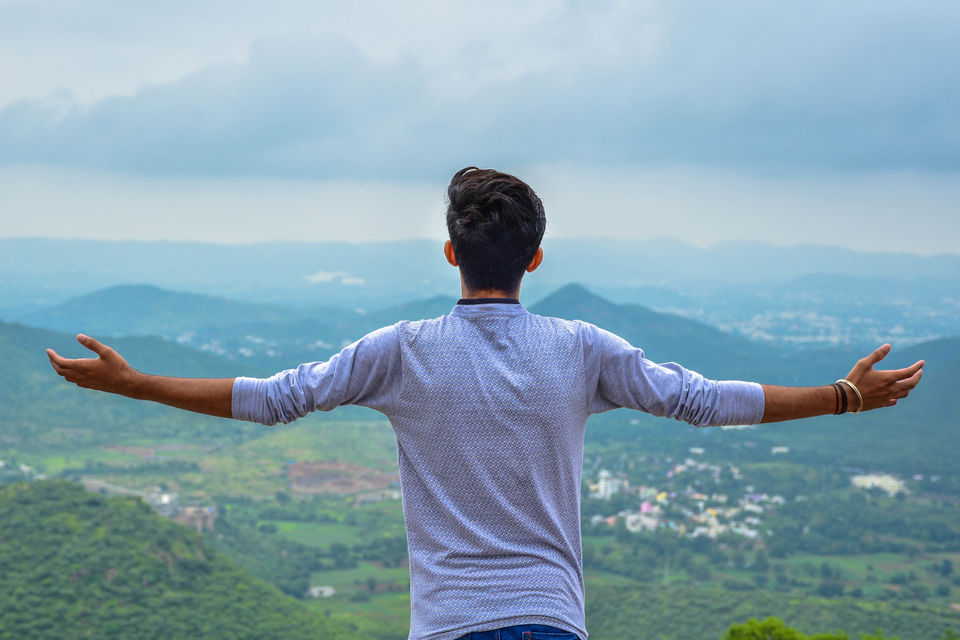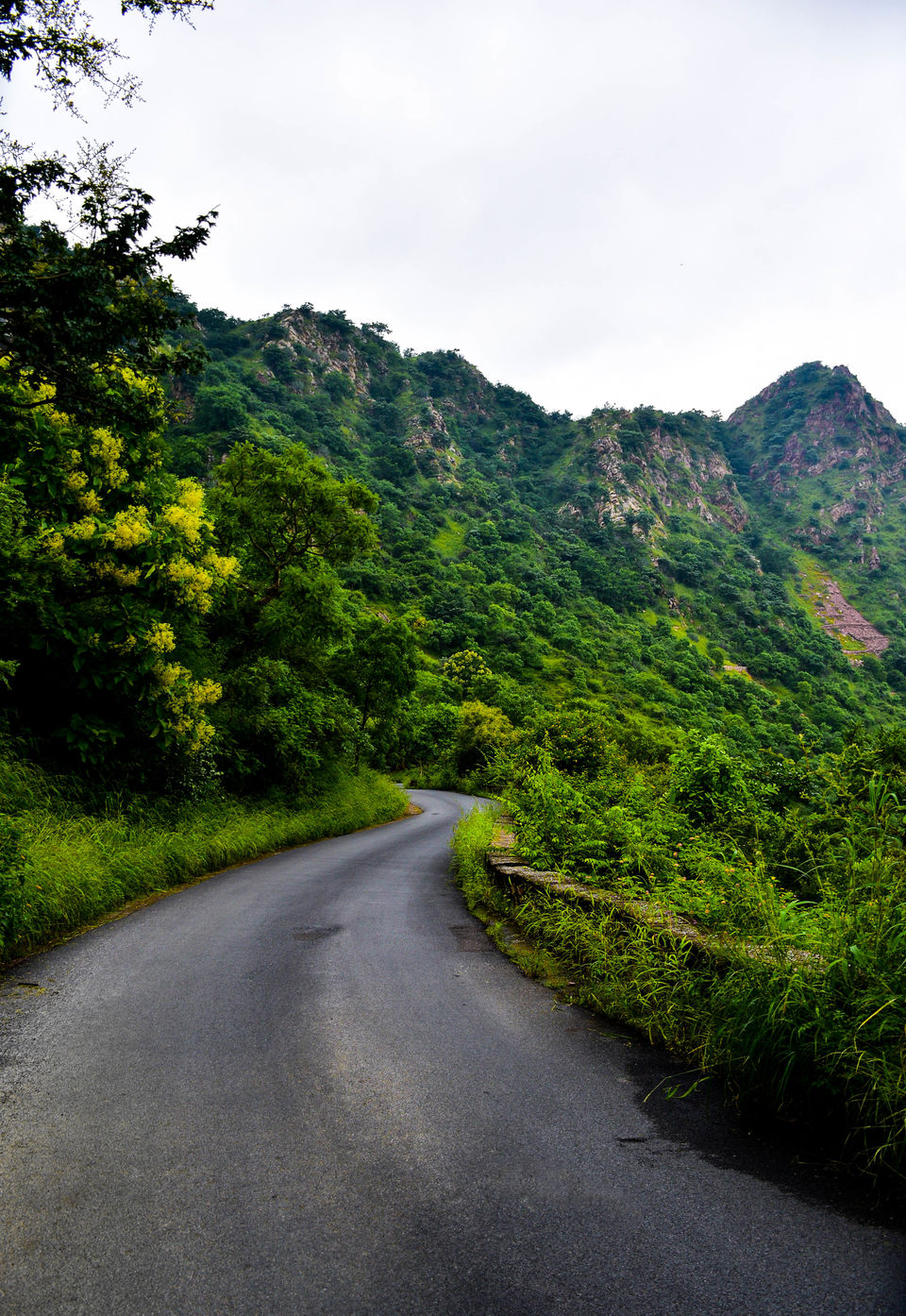 After enjoying beautiful views of Monsoon palace, we started our Jai Veeru journey to Fatheh Sagar Lake again, First of all, after reaching there we went to explore Fish Aquarium near the lake it cost us around 125 rupees. The Aquarium is pretty beautiful from inside and with good maintenance. There are so many different types of aquatic animals. Loved this place too. There is a market called "Bombay Market" near Fateh Sagar Lake. We get there and had a really tasty KitKat Shake.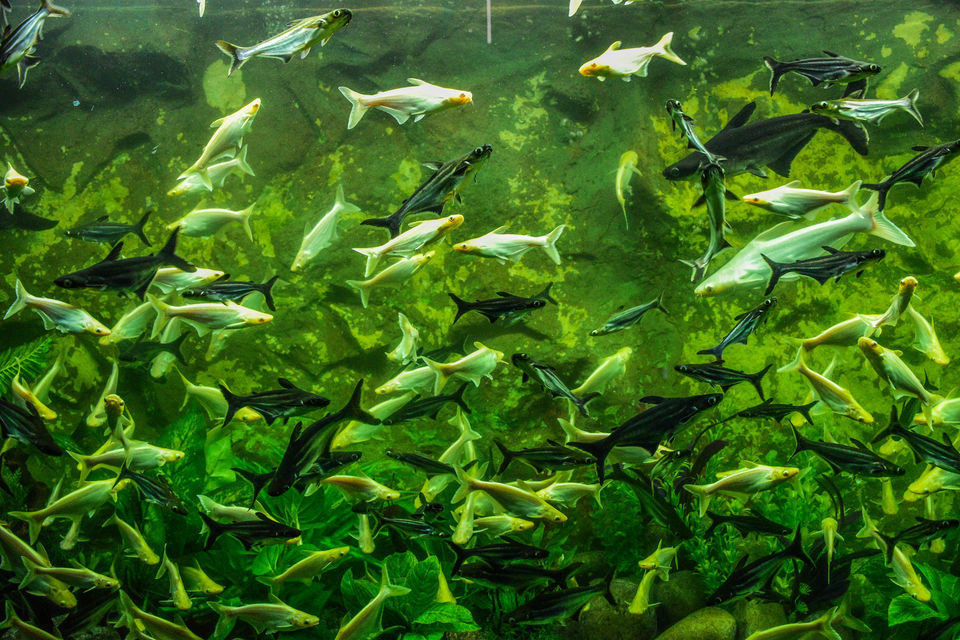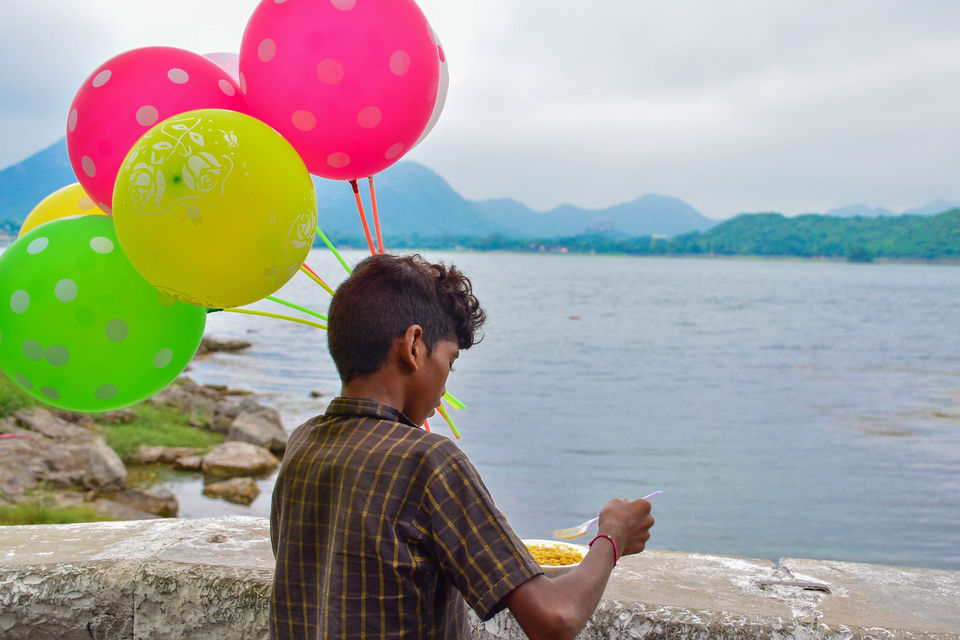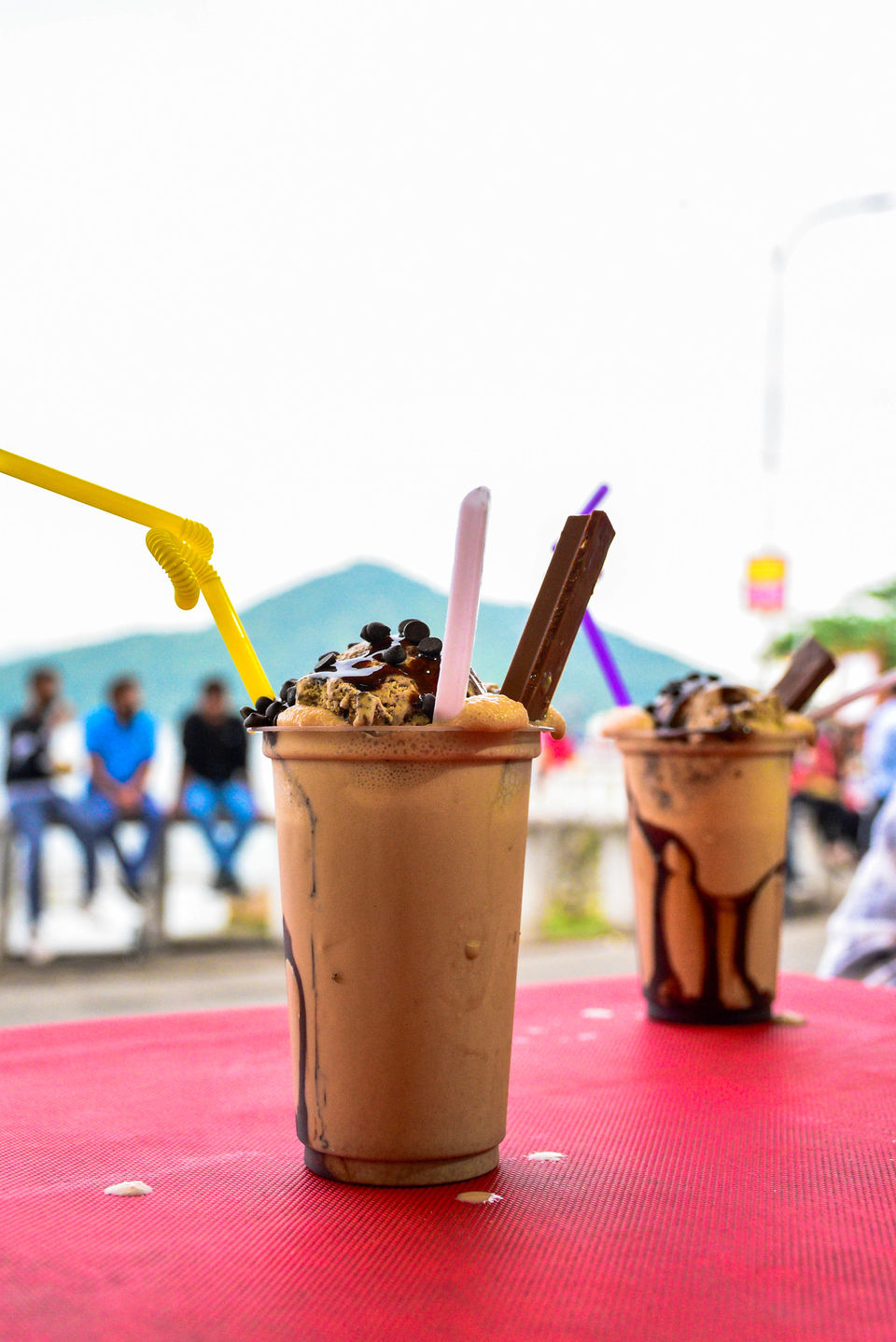 Next day, our plan was to go for a trek near the city called Bahubali Hill, and popularly known as "Turtle Mountain Trek". It is around 12km from Udaipur City. The views in the route were pretty awesome and beautiful. As we reached there, we only can see greenery in our surroundings we couldn't even imagine that there might be this much beautiful place in Rajasthan which is famous for its desert and High temperature. We started our trek and as we reached the final destination we got to know that why this place is named as turtle mountain trek. It is named because of the mountain seems in the shape of a turtle from the treking mountain. By the way, it was so amazing, and I could fell the calmness of that place. The place mostly is mostly crowded with couples and friends. You get to see a very beautiful side of Udaipur.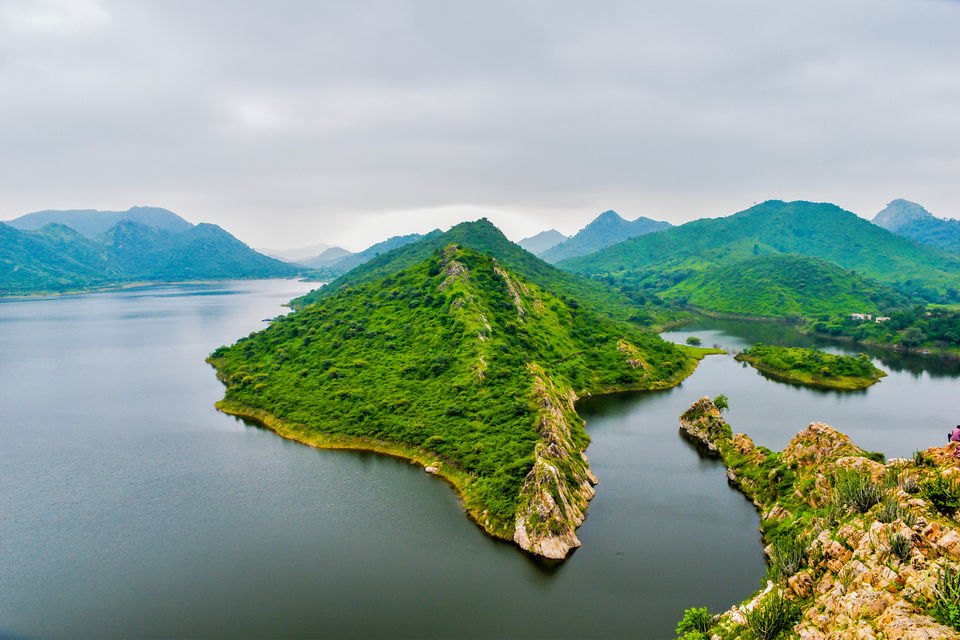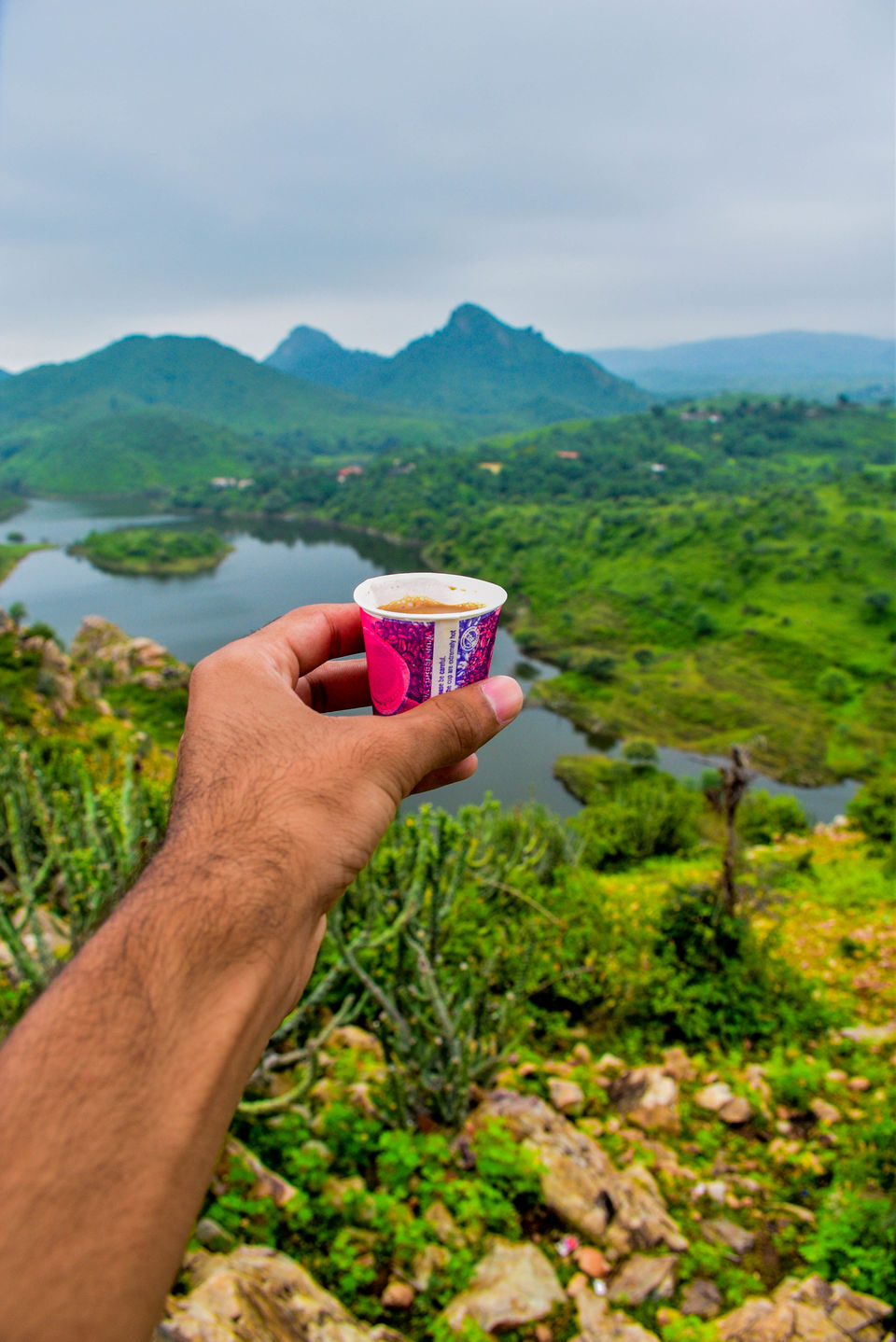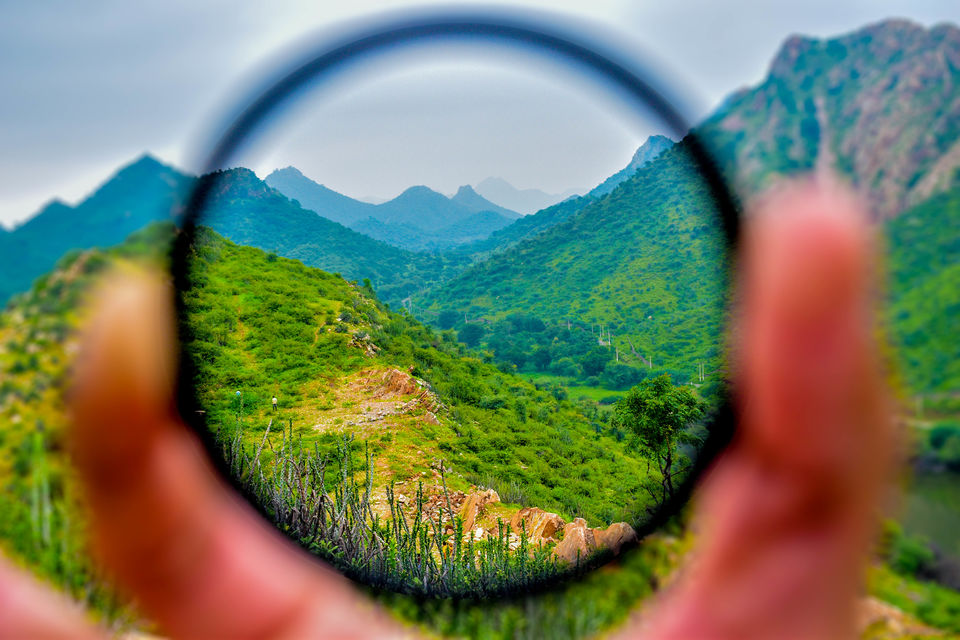 After having the dinner we immediately went to Fatehsagar lake. It is the best place for a refreshment walk in the banks of Fateh Sagar lake with cold fresh air and en route market. We had a coffee there and believe me it was my best coffee ever with such calming air and environment there. And after some quality time spent there, we reached our hotel and taken a deep sleep.
So after this, we went to our last destination of the trip which was "Celebrations Mall". There is no such special thing to be described, everything was usual which every mall have.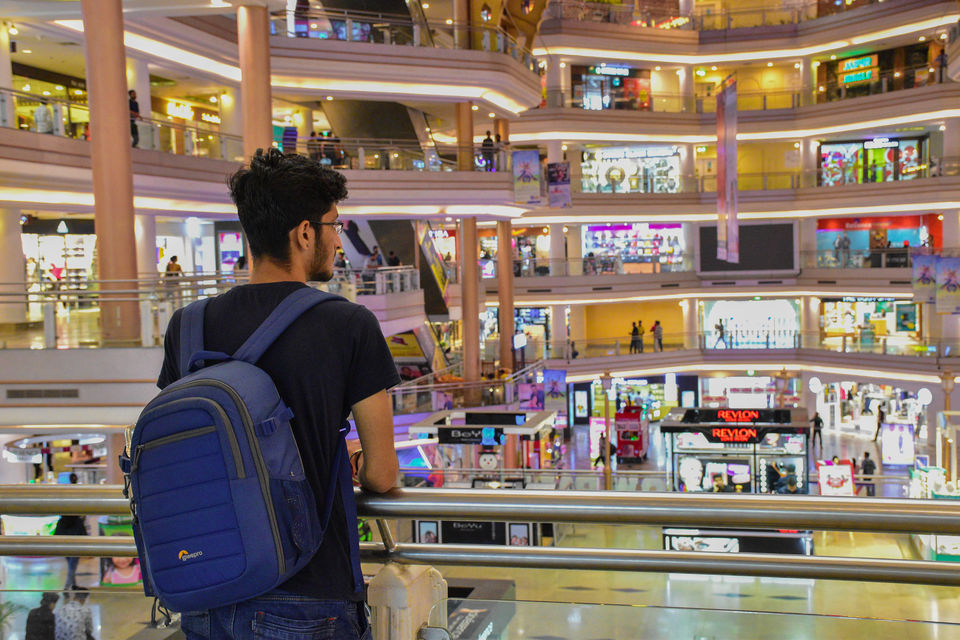 I haven't expected that the morning would be this much beautiful. Our place was surrounded by hills, greenery, and the beautiful rainy weather.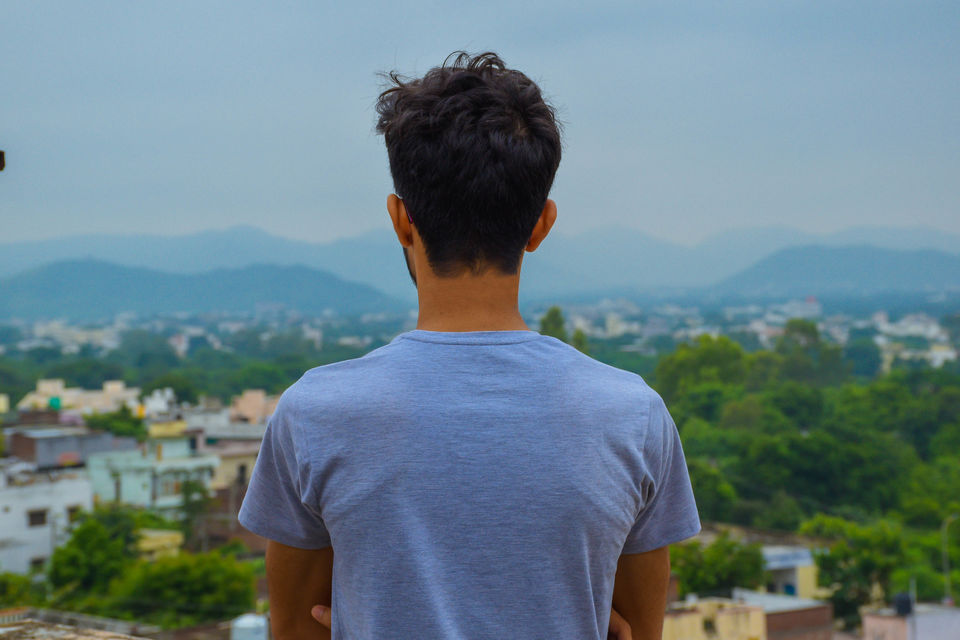 Soon, we had our breakfast, took a bike and left to explore the city.
We headed towards Lake Pichola. It was such a beautiful feeling riding on bike, every place was smelling so good by rain that made our trip at its best in starting.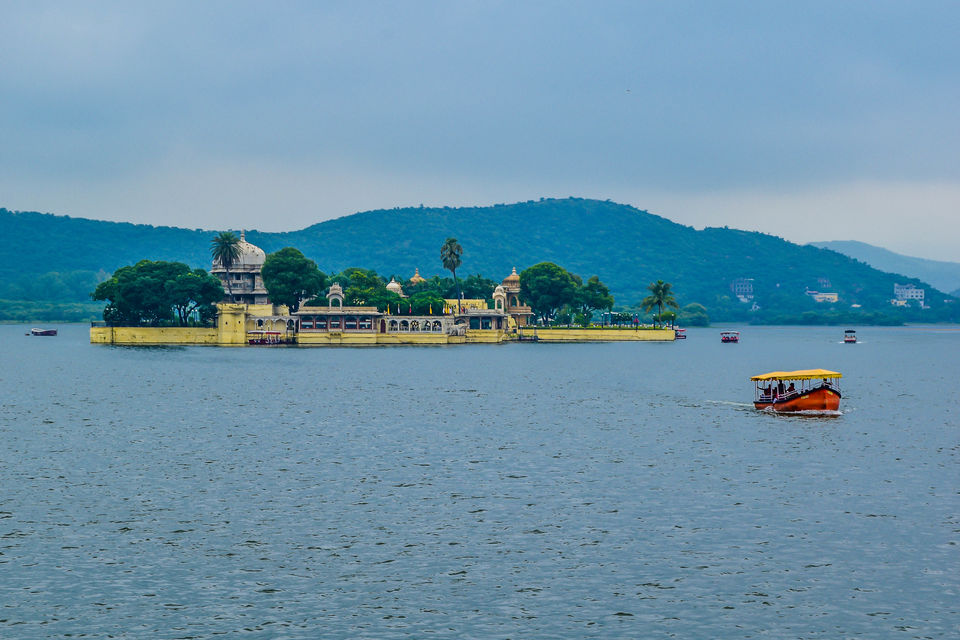 To reach Karni Mata Temple we have to park our bike in parking area of Dudh Talai and go around 365 upstairs from there. In between the route, you get to see many beautiful views and you won't resist yourself to stop there and enjoy the view for some time. You got the best view of whole Udaipur from the temple.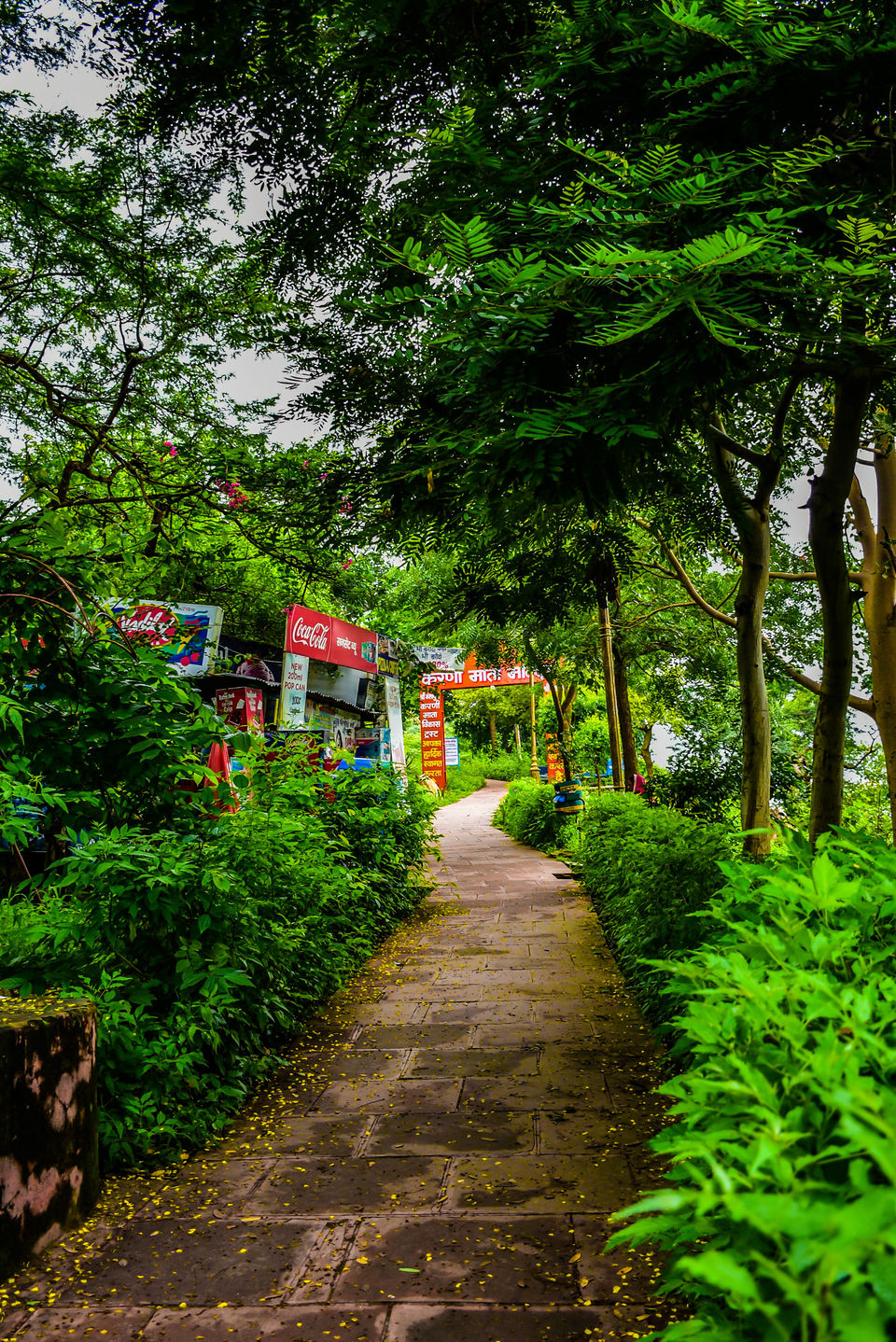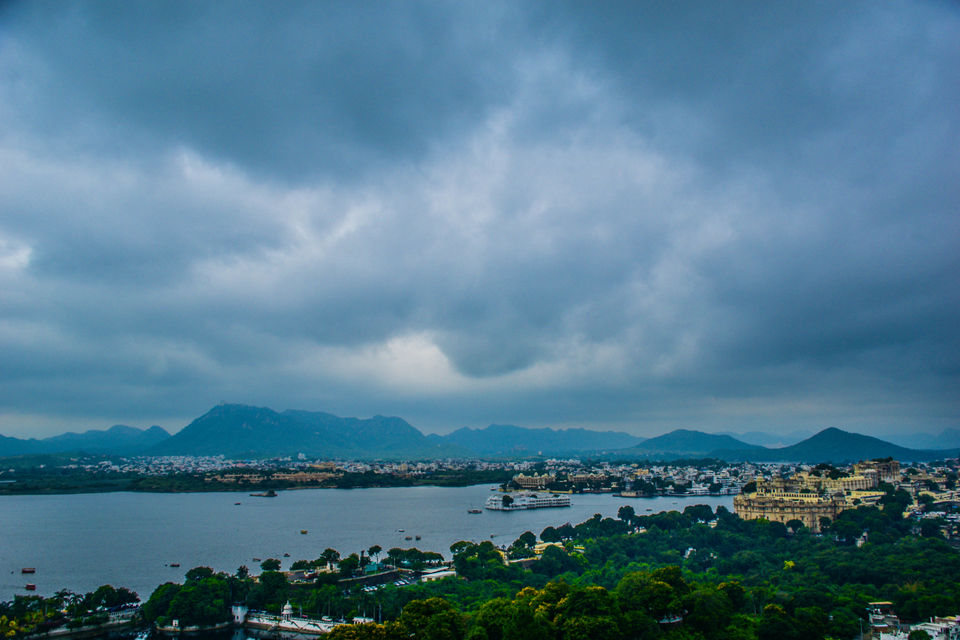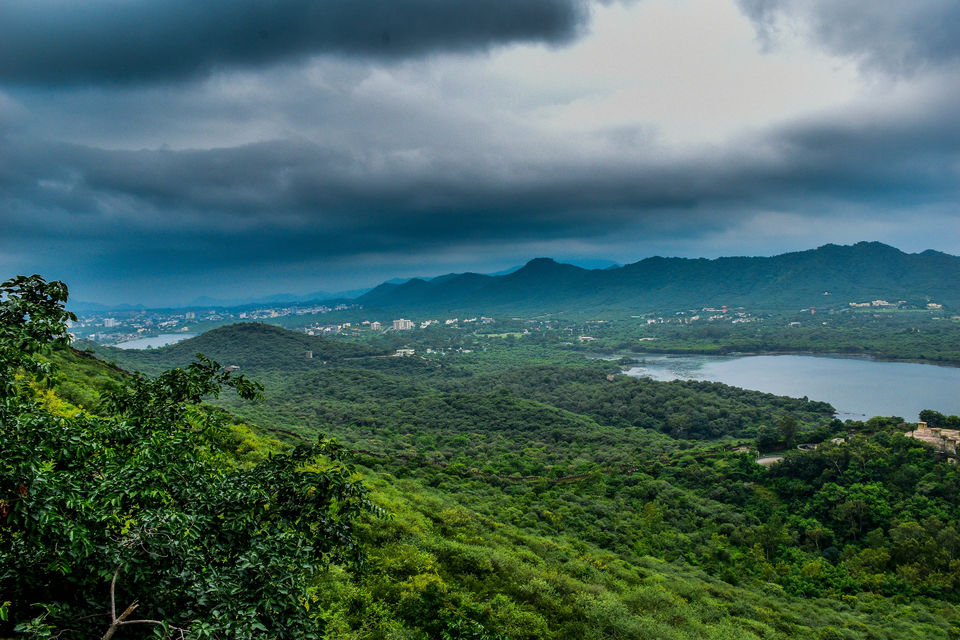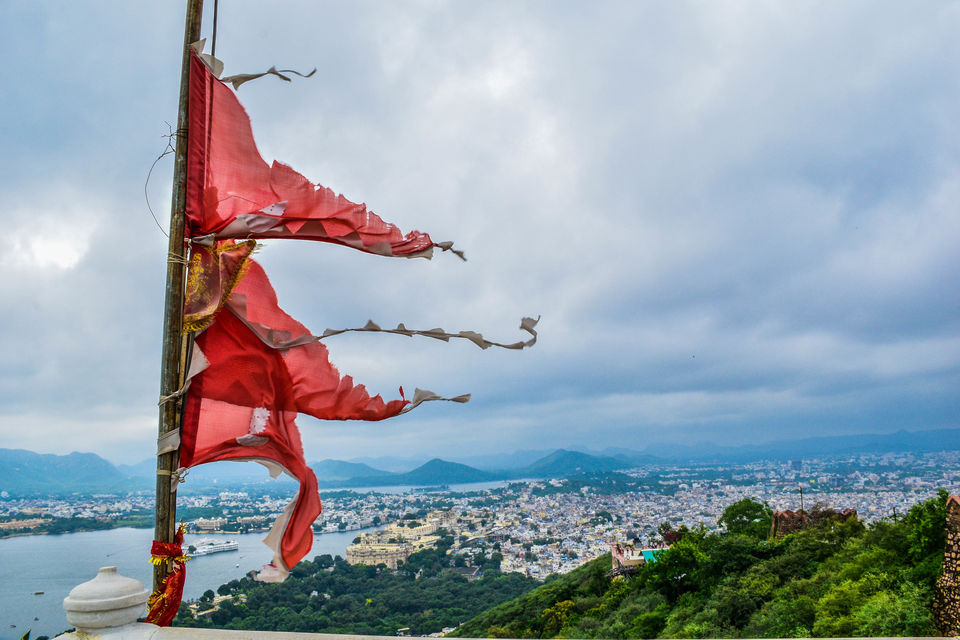 If you are unable to walk to the temple you can reach there by Ropeway.
So finally after a long day we get back to our place and took a deep sleep.