As I travelled distinct places, the most intoxicating journey I found is of the blue city Jodhpur.
The city tour gives the captivating view of blue houses, the preservance of our country culture and heritage. Jodhpur is one of the oldest cities of Rajasthan which is known for its magnificent pride and glory. The city is embed with its ritual heritage, here you will find the men wearing pagdis and women wearing their ethnic dresses called "POSHAK", in which the ghunghat (way to cover the face ) is most engrossing part , this is the most appealing part of city when it is able to maintain the heritage of their ancestors.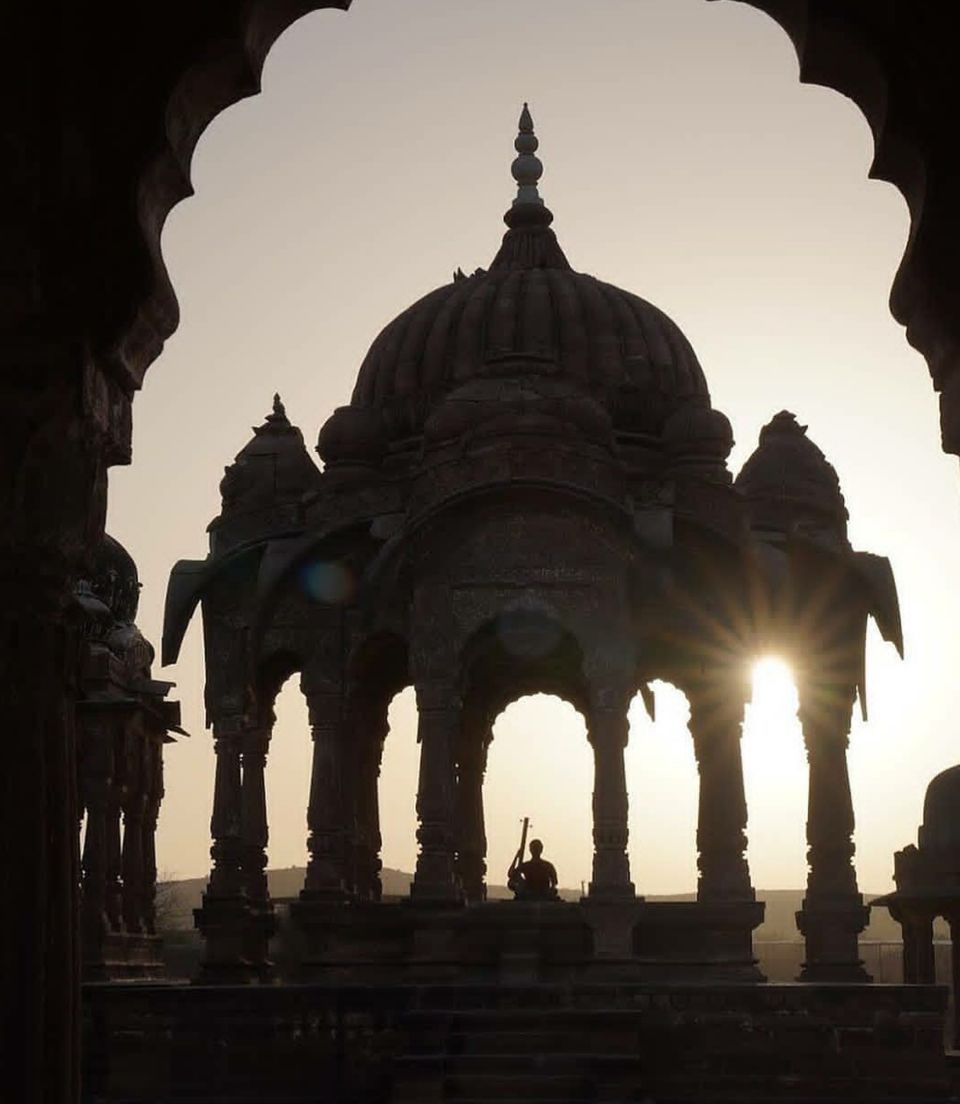 The itenarary for jodhpur is of 2 days maximum, the best time to visit Rajasthan is from October to march, as these are the coolest months here, having day temparture around 20 degree Celsius. In Rajasthan don't forget to drink lot of water, and must carry a water bottle for sure with you as the hot sun will leave you dehydrate very often.
What to explore?
After settling down in your hotel, the best thing is to make a planner of the places you want to visit in jodhpur in a day
The very first and foremost place you should visit in jodhpur is Mehrangarh Fort. In order to make your day out in the blue city you must need to visit the fort at earliest when it opens , its opening hours are 0900 to 1700 hrs.
Entrance fees: Indian visitors – 100 Rs
Foreign Visitors – 600 Rs
Camera - 100 Rs
Video Camera - 200 Rs
You can spend here maximum of 2 to 3 hours.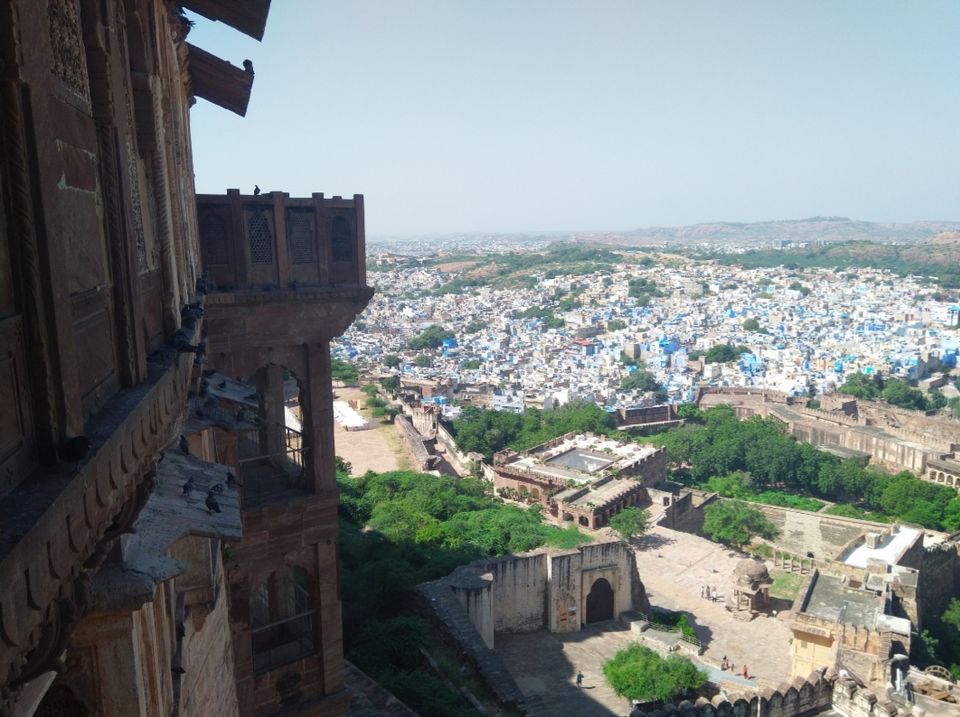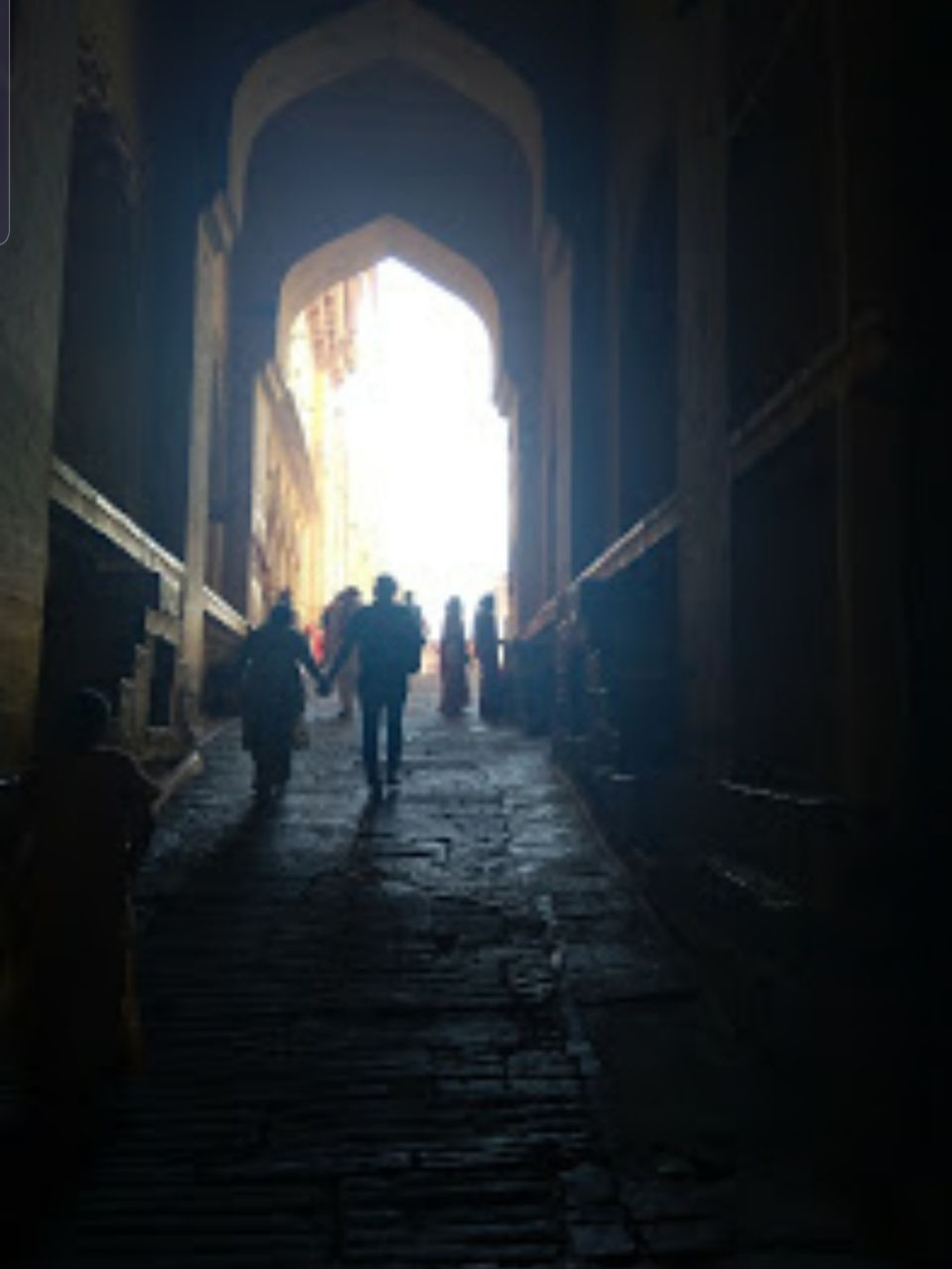 Mehrangarh is one of the finest creations of 1459, it is known for its intricate carvings and expansive courtyards. It is built by the Rao Jodha. From the palace you will get the eye catching view of blue houses which is the most desirable tourist location of jodhpur. If you are having a keen interest in history than this place is great to know.
There are several restaurants and hotel in and out the fort,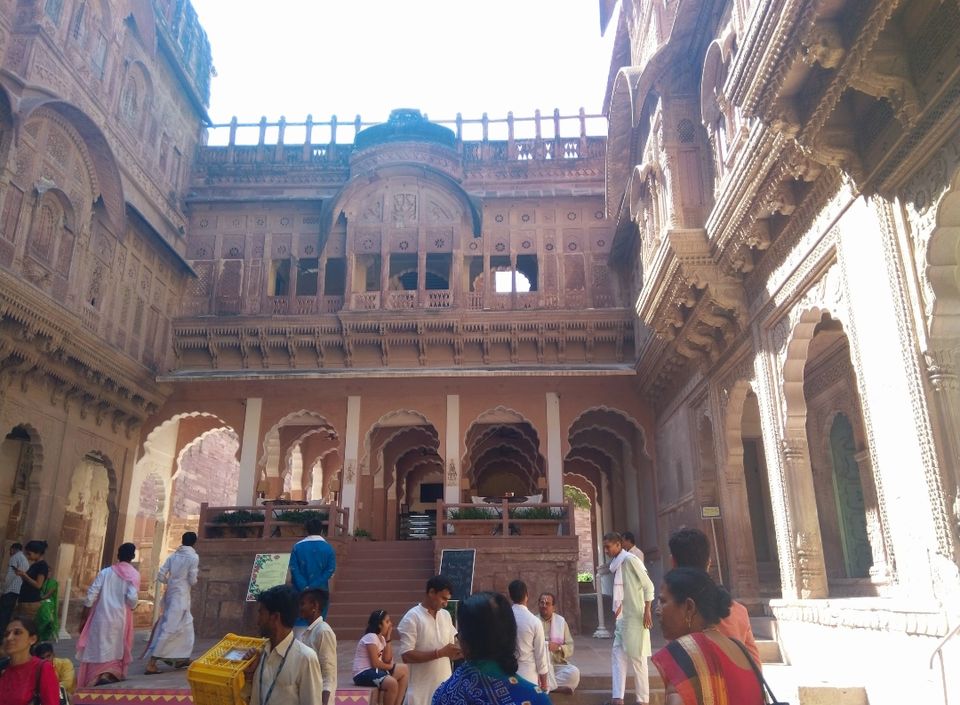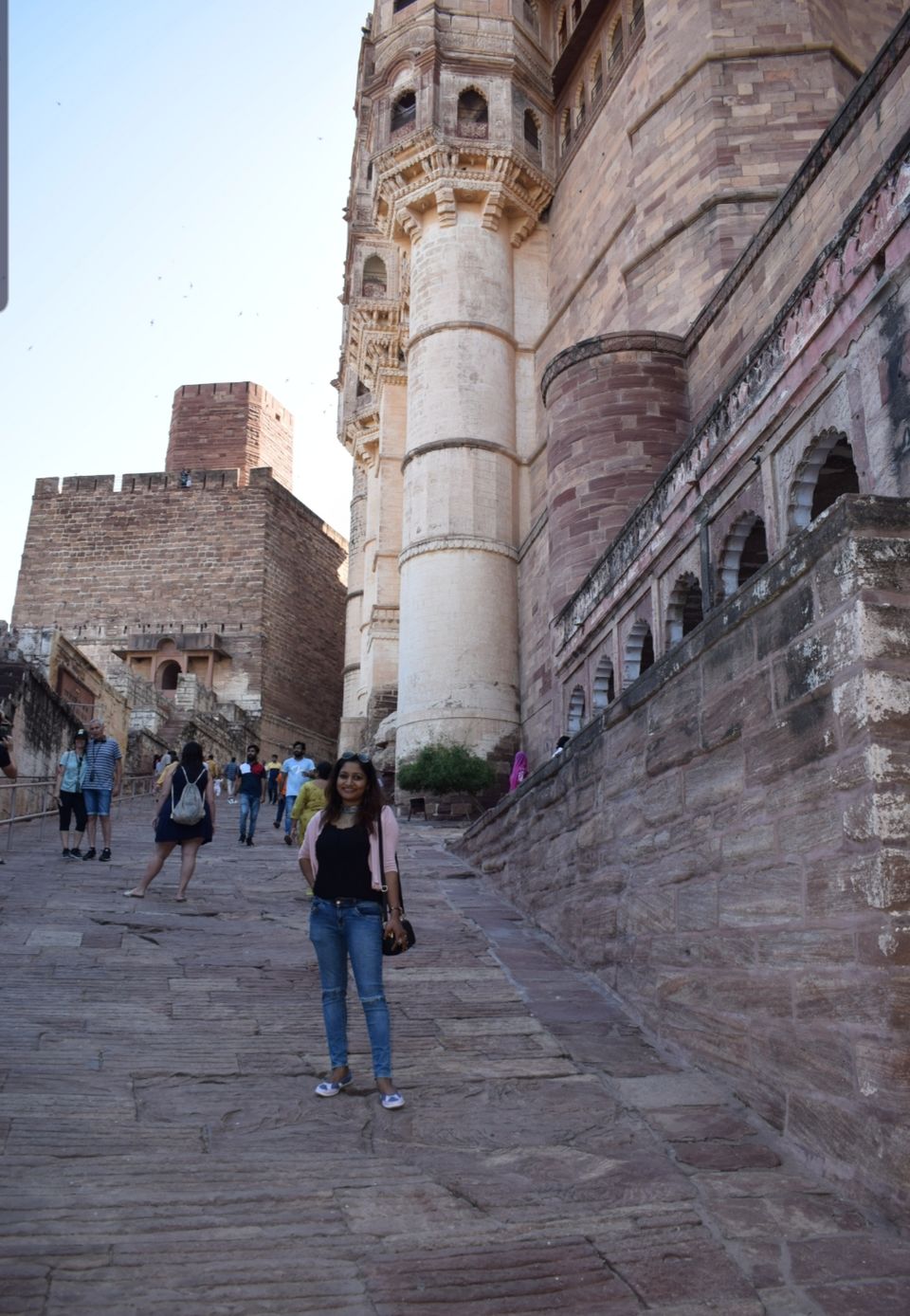 The next place I will suggest you to visit is Jaswanth Thada, as it is situated near the fort only at 1 kms distance and you will reach here in 3 or 5 minutes. Opening hours : 0900 to 1700 Hrs
Entrance fees:
• Indian visitors – 15 Rs
• Foreign visitors- 30 Rs
• Camera -25 Rs
• Video Camera – 50 Rs
Jaswant Thada is a monument built by Maharaja Sardar singh, in the fond memory of his father, Maharaja Jaswant singh. Its the ceramation ground for the rajput family of Marwar. The most interesting point is that the whole mausoleum is carved by marble, they emit a warm glow when illuminated by sun. This is a must visit marble monument surrounded by lush green trees by the lakeside.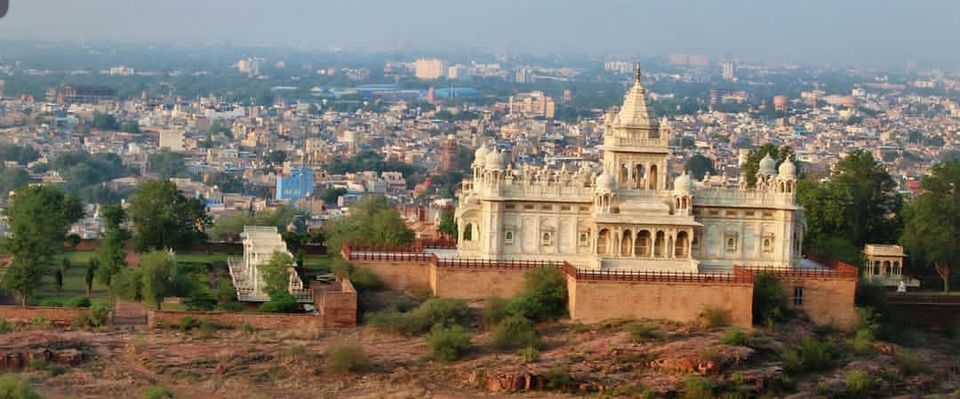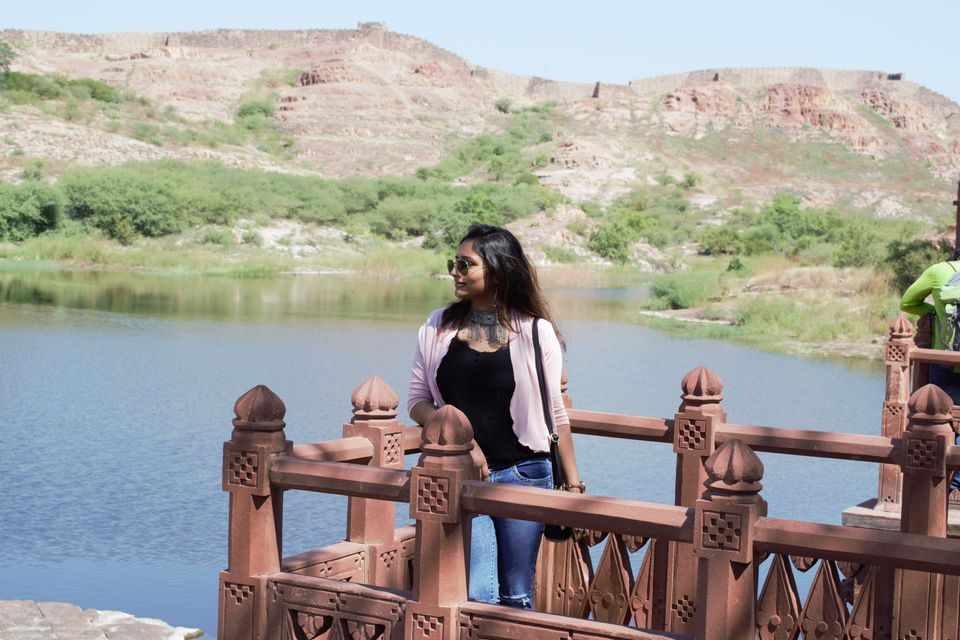 Where To Eat?
Now, after visiting these two iconic spots your energy will be flushed out completely and you will feel hungry enough to have good meal. For Lunch, I would like to take you to the one And only place ,i.e GYPSY restaurant , it is situated in Sardarpura market. In Gypsy you will find the Pure ethnic flavours of rajasthani cuisine served in one plate such as kher sangri, gatta kari, daal baati churma, papad ki sabzi, kadhi pakoda an many more. After Enjoying your lunch the time will come to explore the market of jodhpur as we are in Sardarpura.. here you will find the brands as well as the local streets shops too. You can get here the bandhini dupattas, leheriya sarees , jodhpuri shaded sarees and many famous things of jodhpur at a good price.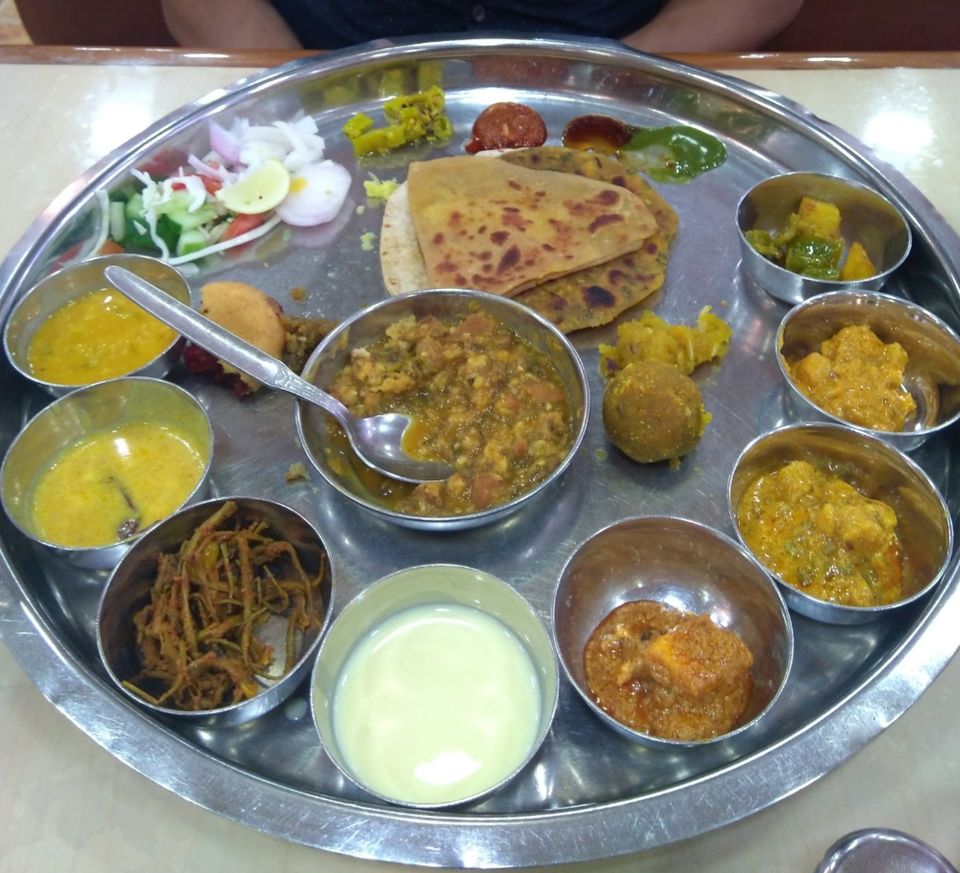 Heading to our next destination lets come to Umaid Bhawan Palace..this palace is owned by Maharaja Gaj Singh, it is the principal residence of Jodhpur Royal family. The place offers you the luxurious stay into the hotel and part of it has been converted into museum, where you will get warmth of the royal life of Jodhpur.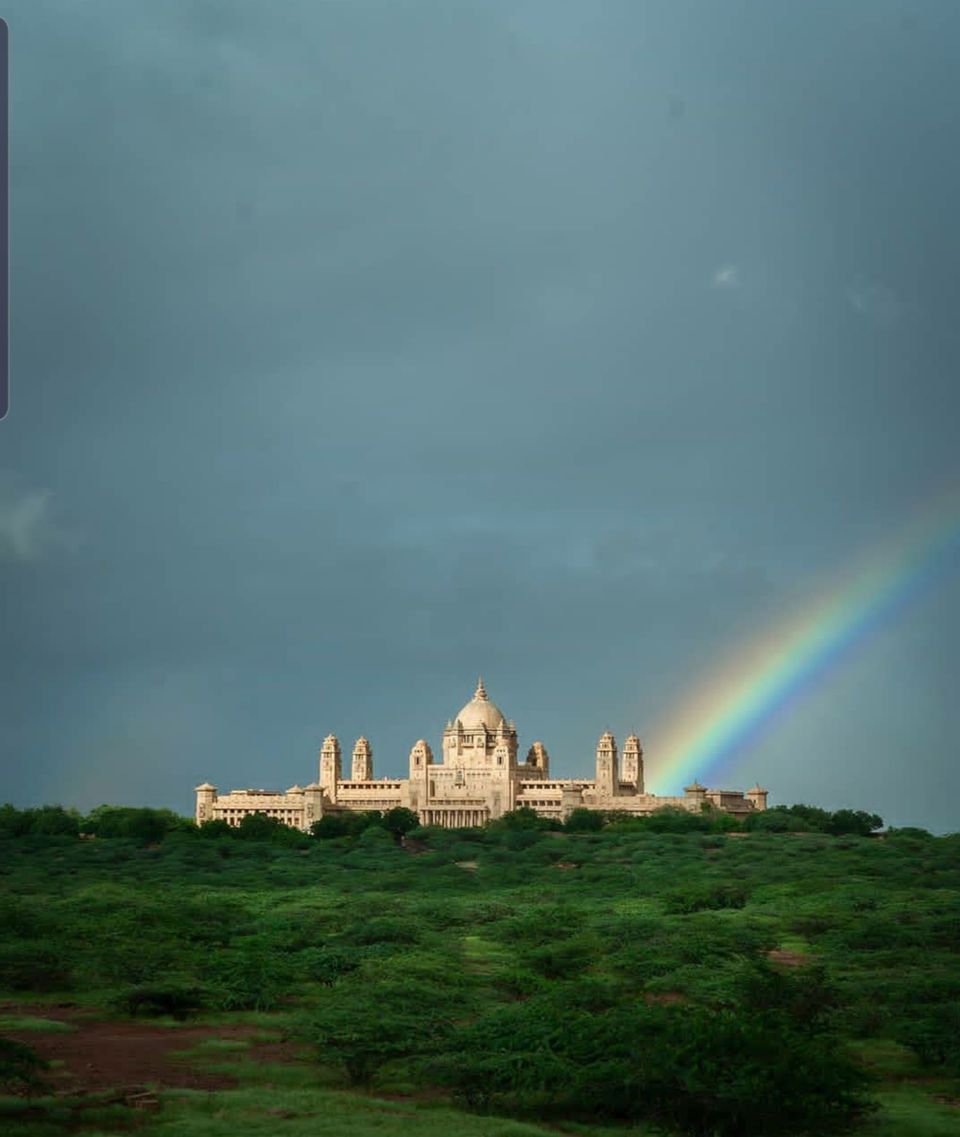 The palace opens from 10:30 am to 04:30 pm
Where to spend Evening in Jodhpur?
In the evening,lets move in the streets of Jodhpur,a here You will find the place clocktower (ghantaghar), for your all needs of this traditional city. You can roam in the streets of clock tower finding the ethnic taste and flavours of royal jodhpur engulfed in Bandhni and rajwada bangles with a great variety of street food. At the clock tower you will find PAL HAVELI, this is a beautiful open terrace restaurant built in a Rajputana palace, giving you a mesmerizing view of one side mehrangarh fort and another side the view of clock tower.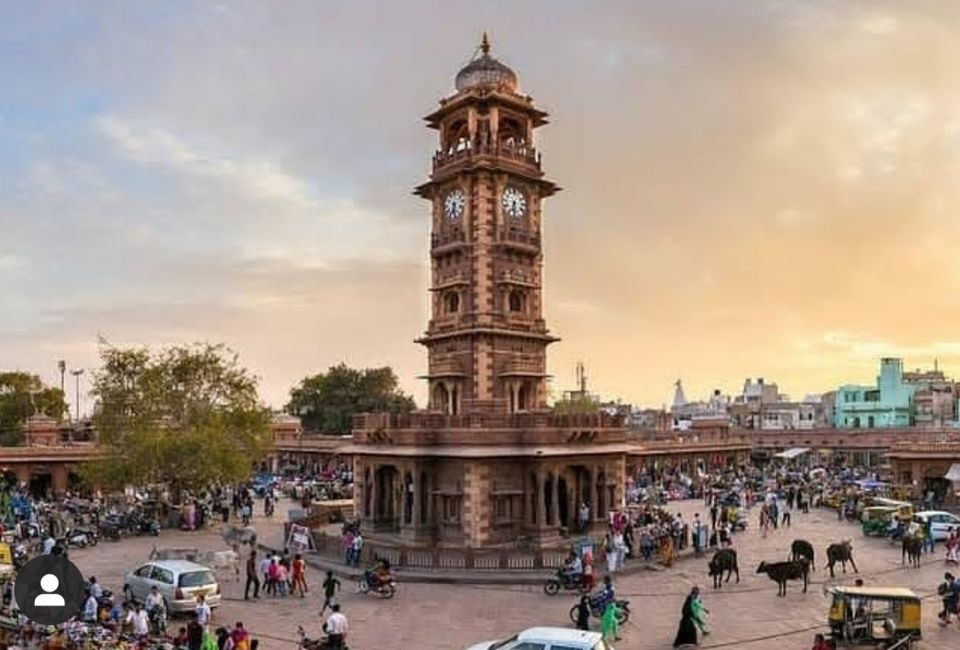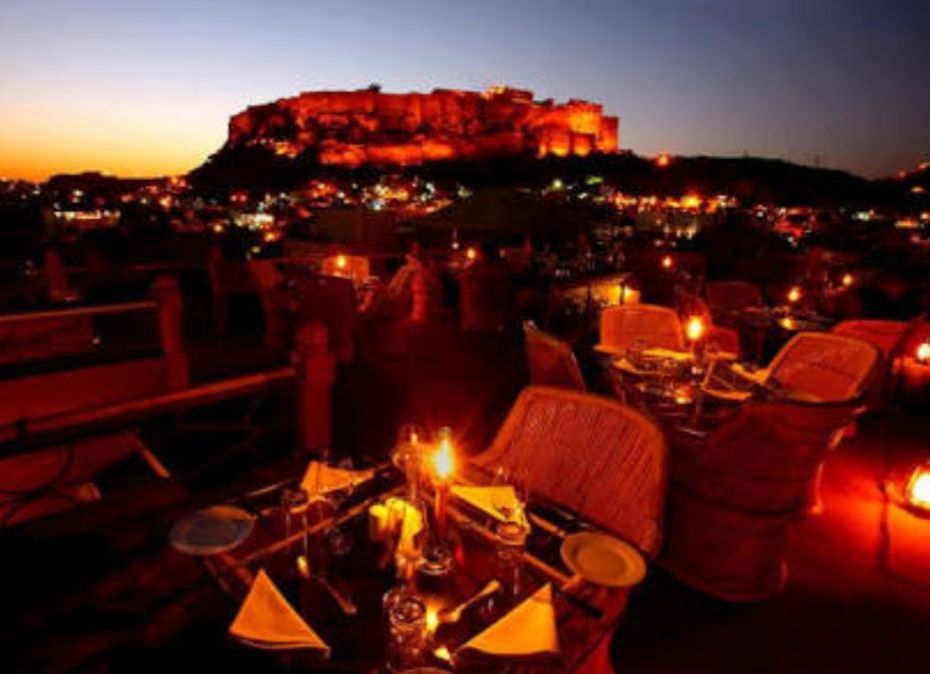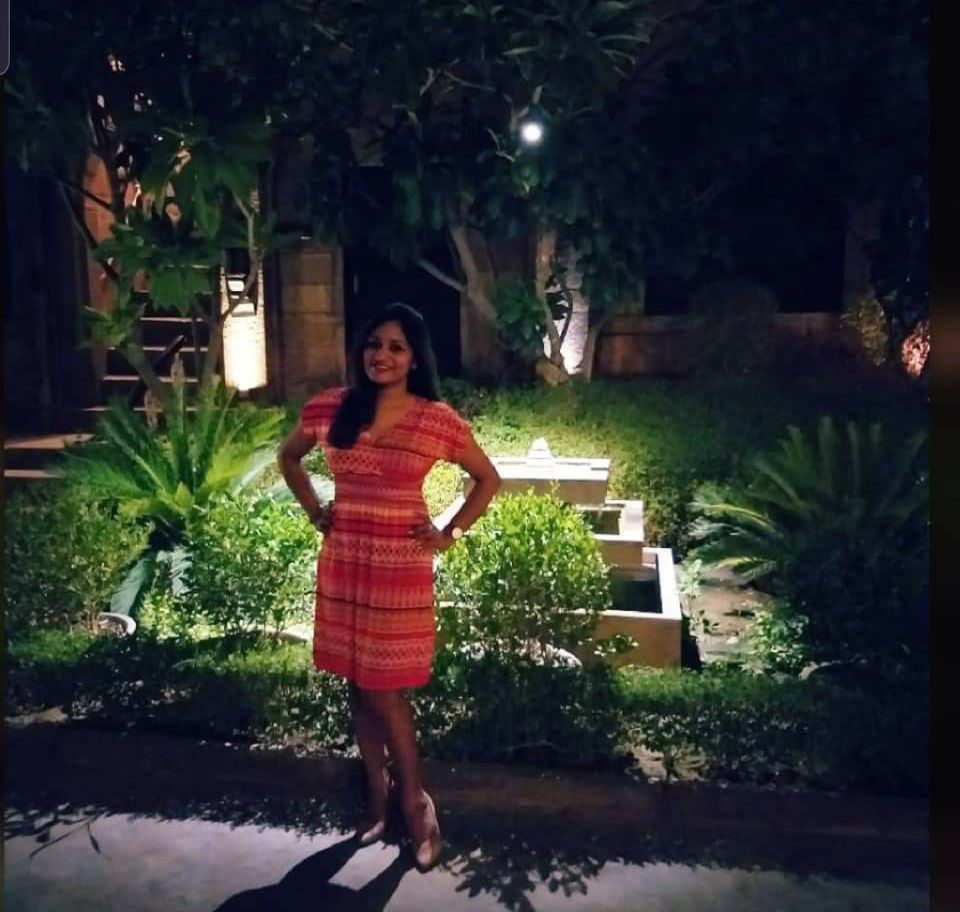 This is all for a one day plan as by night you will feel the exhausted enough because of the hot sunny day to get a good sleep....

lets head back to your hotel.
2nd Day morning
Next Day we will start our day having a delicate breakfast, the jodhpur especiality is its pyaaz kachuri..once you have it you will love it. If you are a shopacoholic or you have love for traditional and handicrafts items than you can pay your visit to handicraft factories. You will find National handlooms in jodhpur these are basically like supermarkets but I will advise you to go at handicraft factories their you will get a wide range of artistic and handicraft items. What is most famous here are the jodhpuri colourful lamps, wall decors, the blue pottery, and white marble pots. You will find here the great range of handmade products at a very great price.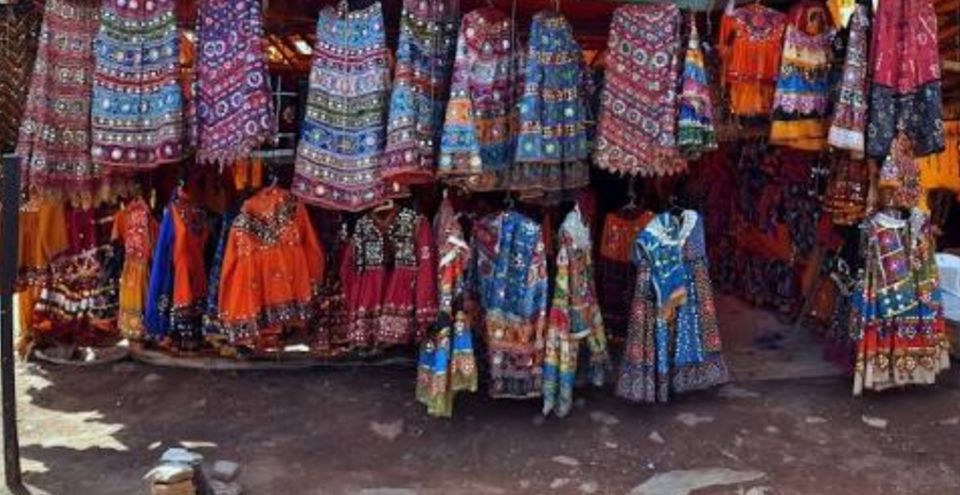 Jodhpur Famous Furniture
In the sun city, you get across many handicraft factories and outlets but for furniture I would like to suggest you one and only i.e Natural living. This is the place known for its legitimacy and genuineness. The furniture they provide you is carved of sheesham wood and will give your home a royal look.
Natural Living you will find in various cities, Personally I bought from here a square table for my living room ,and many metal wall décor items. Its just give an astonishing look to my house.
Time for Lunch
After getting into shops to shops, you must left with empty stomach and craving for having a good lunch, now the time has arrive for lunch. if you are non vegetarian and wants to enjoy the authentic taste than your search will end here, Khaas Baag offers you Laal Maas, yes in range of dishes offered this is the dish you will surely fall for. It is among the finest and pleasant places of jodhpur, portraying a huge collection of vintage cars displayed all around.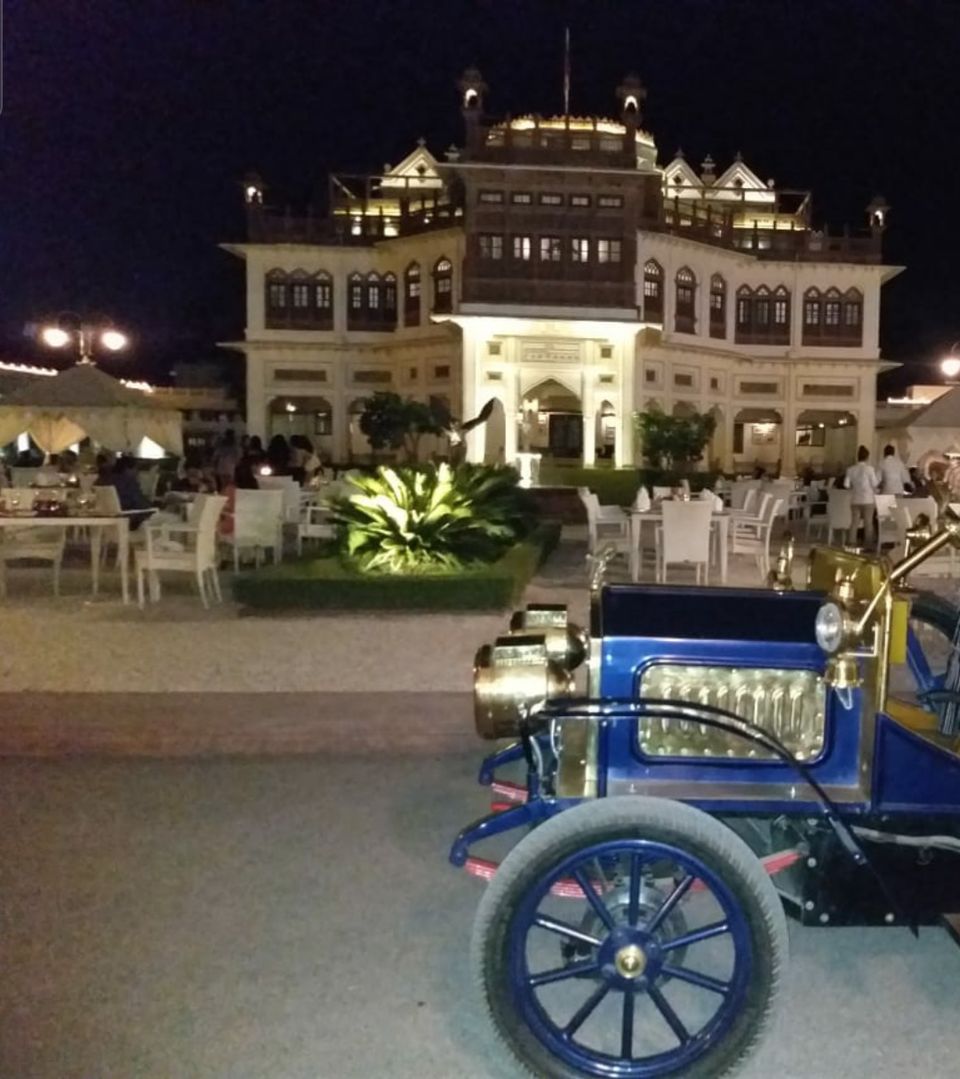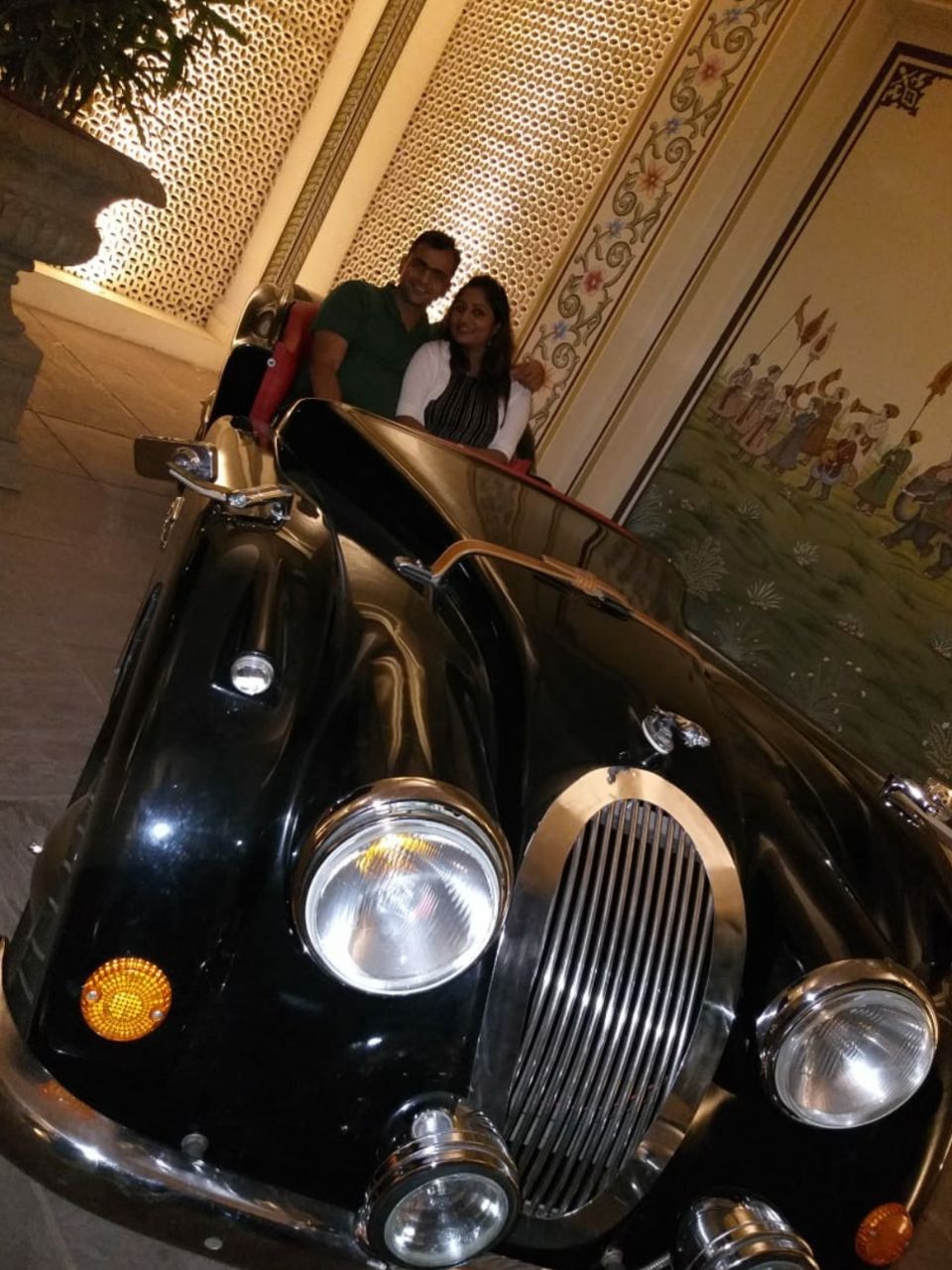 Last soulful Evening in Jodhpur
The most fascinating place I found on my trip to jodhpur is Balsamand. It provides a relief and relaxation to your soul in its natural environment, its a lake and resort. It is so beautiful and not less than a treat to the eyes. It is five kms away from the main city, consisting of mesmerizing view of lake, and covered with the greenery all around.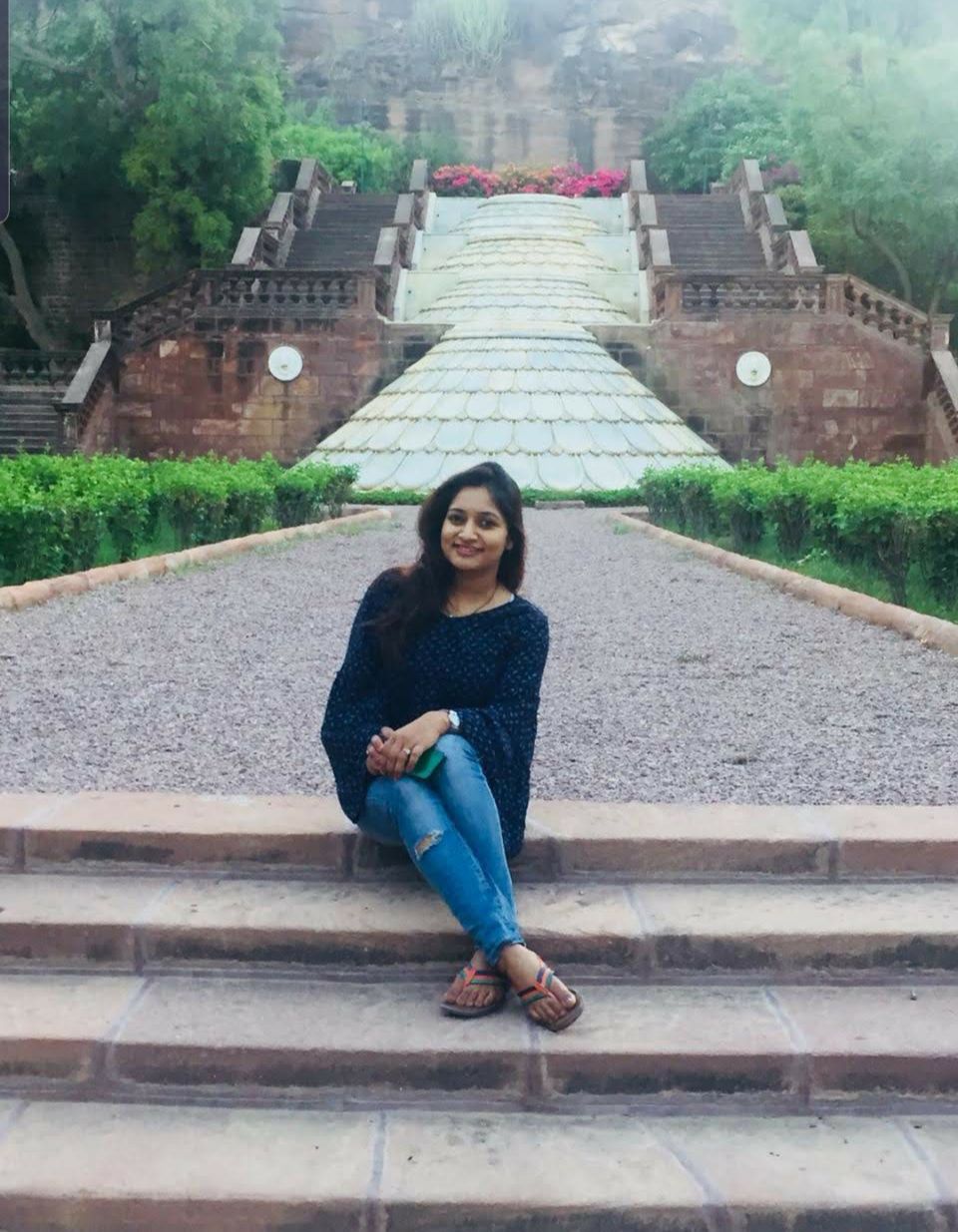 It was built by Maharaja Jaswant Singh in 12th century. The resort offers you the peace and calmness of nature, you can find the distinct species of birds, peacocks dancing in the yard , golfing , horse riding , cycling and buggy ride.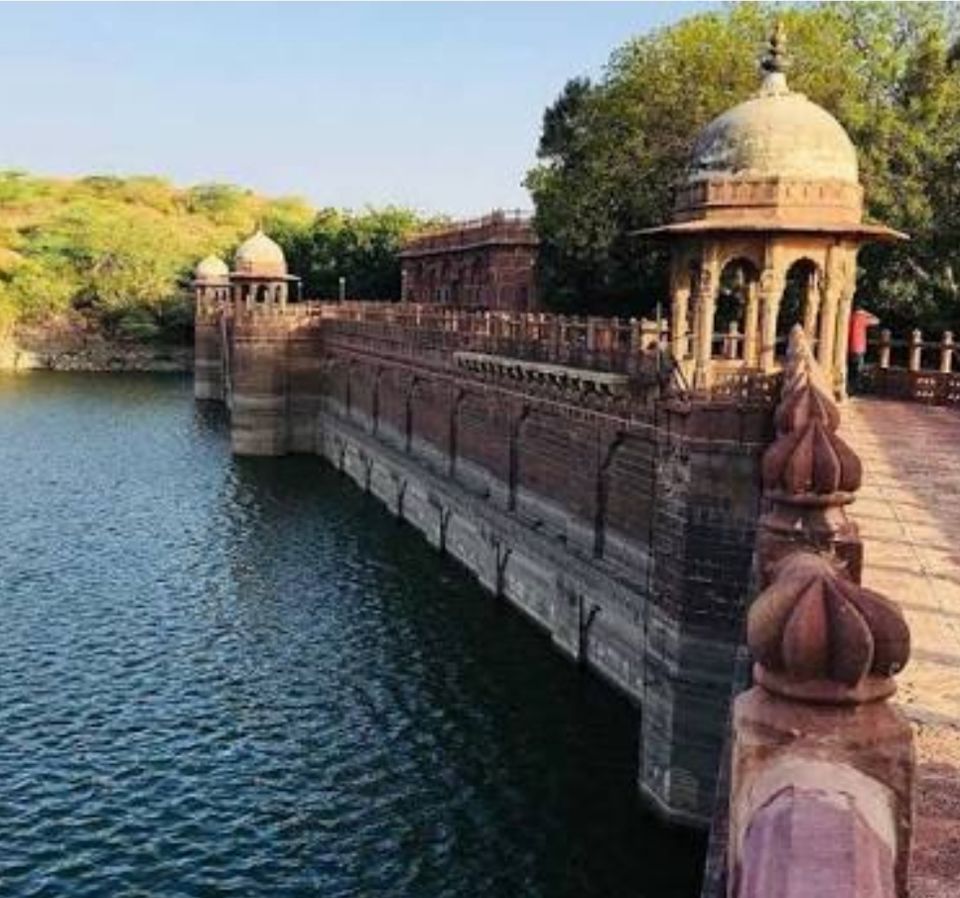 The dinning part at night makes it more soothing as the arrangement of dinner is in lamp lights with the rajasthani folk songs performed by Rajasthani artists. Here, You will be provided with all the luxurious amenities in the lap of nature. If you want to live and taste the feel of a royal touch than this place is must visit.
This is all about the blue city and its famous places that one must plan their visit accordingly. The city gives you fondness and a pleasant vibe to make your stay amiable.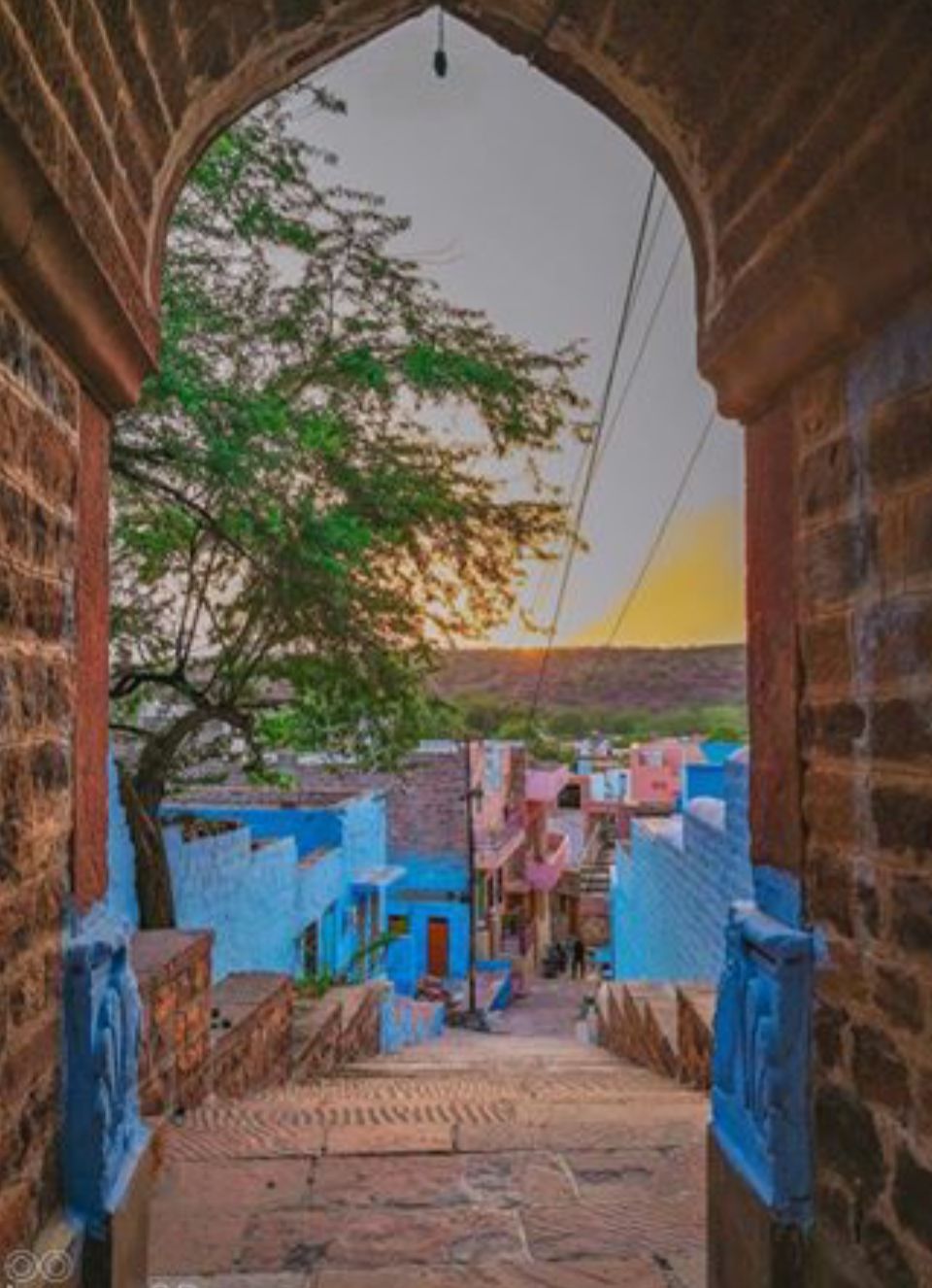 Hope this article will help you in planning your trip to the suncity.
Thank You