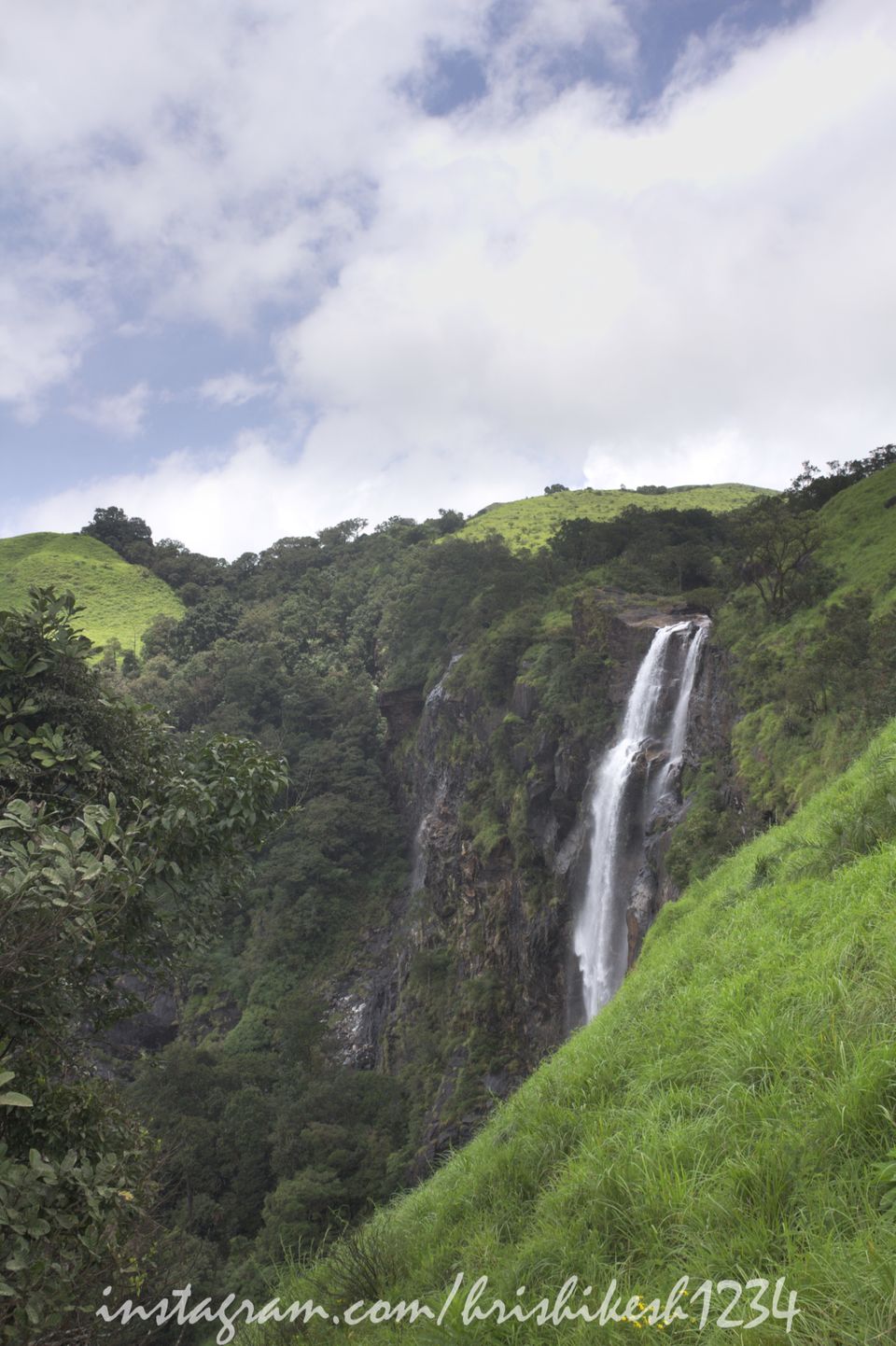 A beautiful waterfall nestled within the Charmadi Ghats. And not many have seen or are aware of it. That's the Bandaje Arbi I'm talking about. And the very thought of witnessing such a nature's delight sure sends a sense of excitement through the veins. The best part? It can be only reached by trekking to it through jungles and meadows. And my trek to this majestic waterfall with Bangalore Adventurers (BAT) is exactly about it.
Huddling up @ Shantala Silks, Majestic
I mean this place needs no introduction. Every weekend this spot turns into a trekkers congregation, with numerous trekkers assembling to depart to various treks. I think its high time Govt. of Karnataka declares this spot as the official trekking meet-up point.
Bharath was to be our trek leader for this event. And would you believe it I would again get a chance to trek with Logesh. Also turns out there was a last minute drop-out; which means more leg room at the back of the TT! A quick round of introduction, and we slept off blissfully through the night.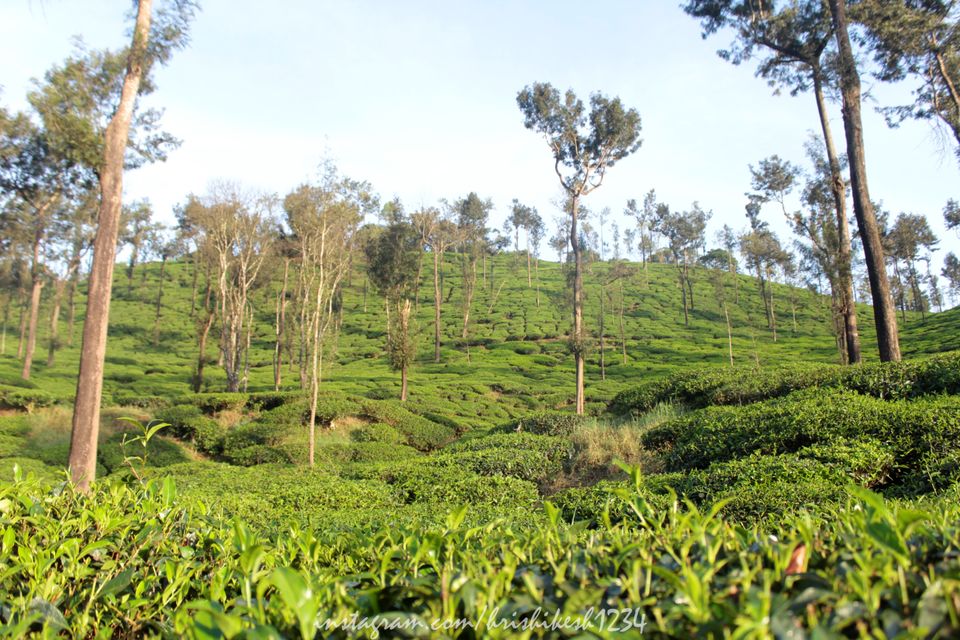 At our trek starting point we were startled by the first views that we encountered. This particular viewpoint offers some jaw-dropping panoramic views of the nearby towns and villages. A good start. We take the precariously narrow path on the left that lets us in the forest. Two routes diverged in a wood, and we took the one on right (because that's the right path, and nothing to do with Robert Frost quotes!). The trail gently ascends its way out, with the strokes of sun playing hide and seek through the thick foliage. Though we didn't spend a lot of time inside the forest and were soon out on grassy meadows.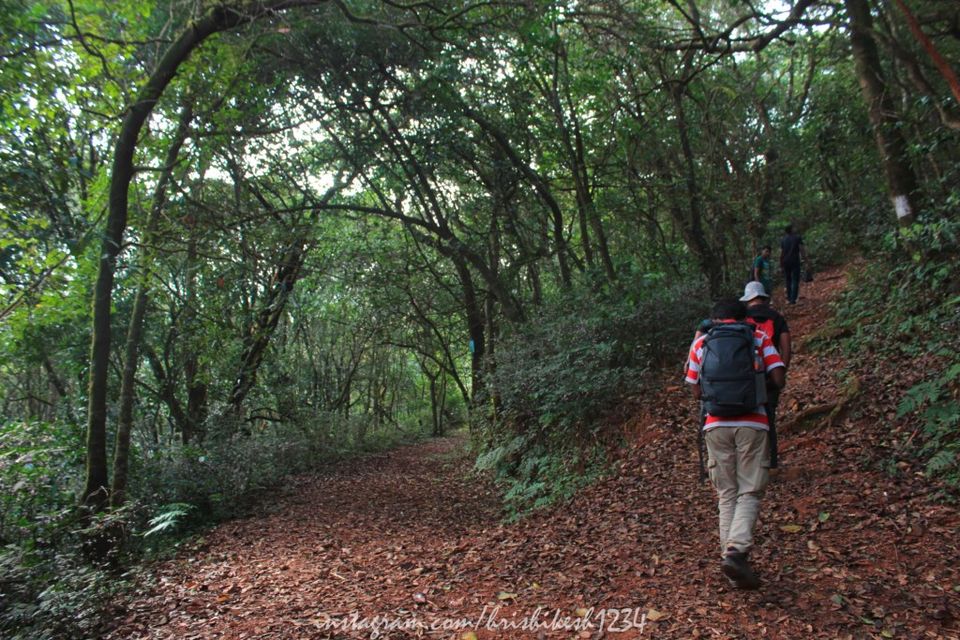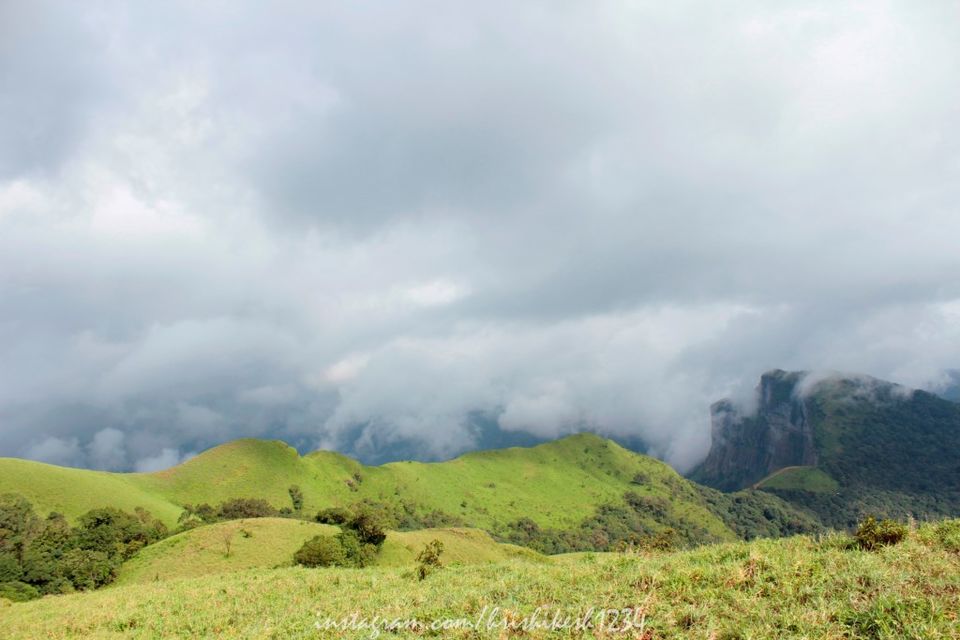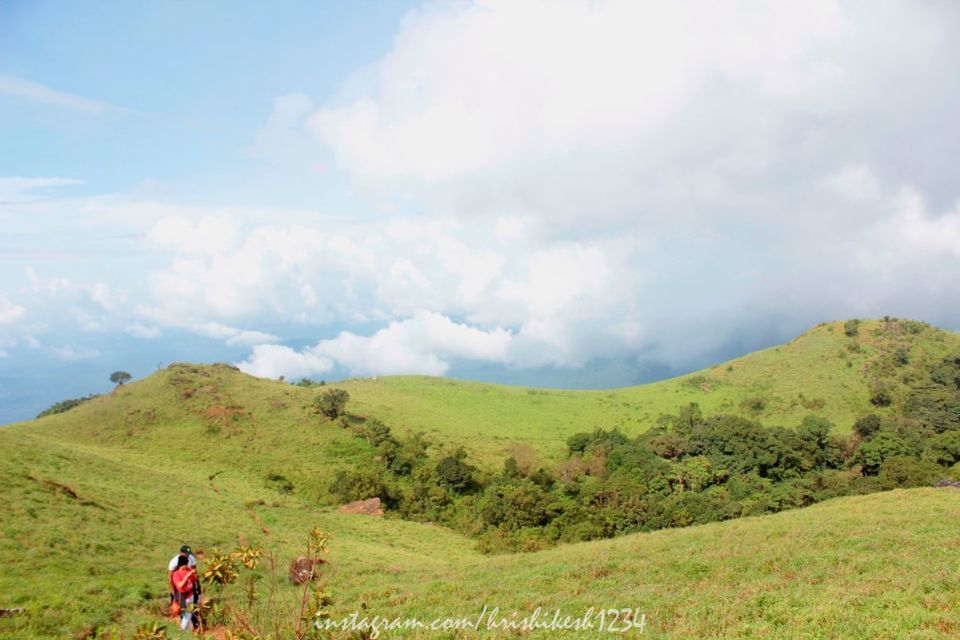 The fort is in complete ruins and only part of the wall structure exists now. Imagine back then building this fort and living in the middle of nowhere. I would have definitely signed up to it! The fort was built by the wife of Veera Ballalal, a Hoysala Empire king in the 12th century. Nothing is left but the reminders of the grandeur of architecture under the Hoysala kingdom.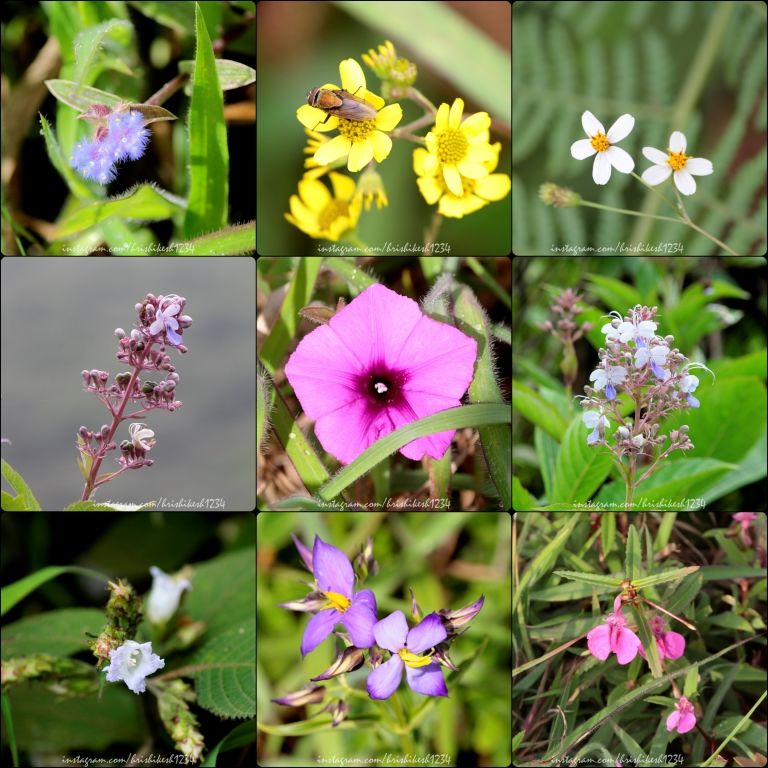 The further route to the waterfall starts off first by crossing the slippery surface of the river stream. Once that is done you'll have to walk for around a km more through grassy patches before you get the first sight of the waterfall. And, lo and behold, Bandaje Arbi can be seen blissfully falling off to dense jungles below it. Just sat down there, clicked hordes of pics, and was mesmerized by this gentle giant in the middle of nowhere.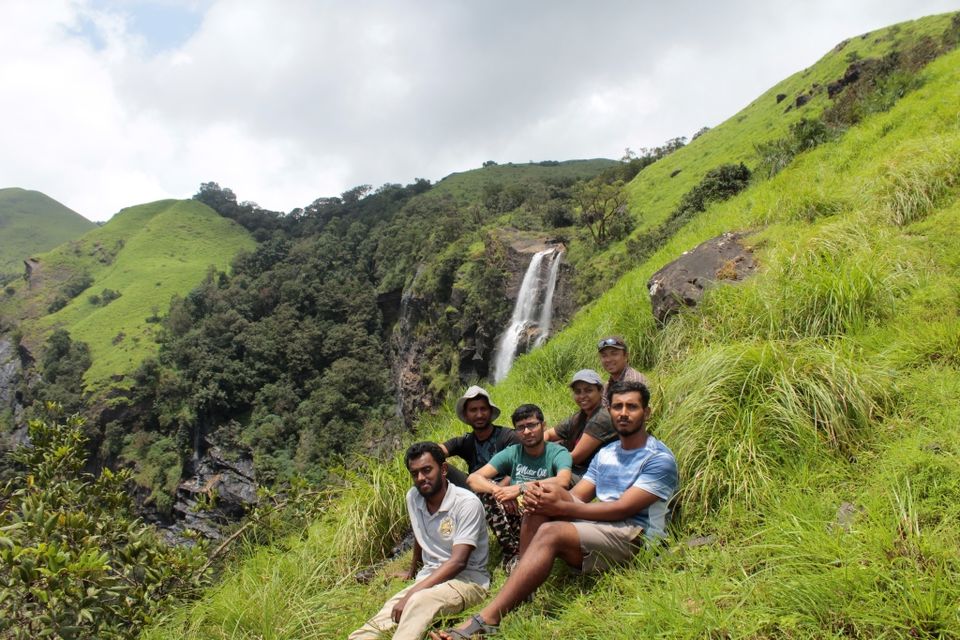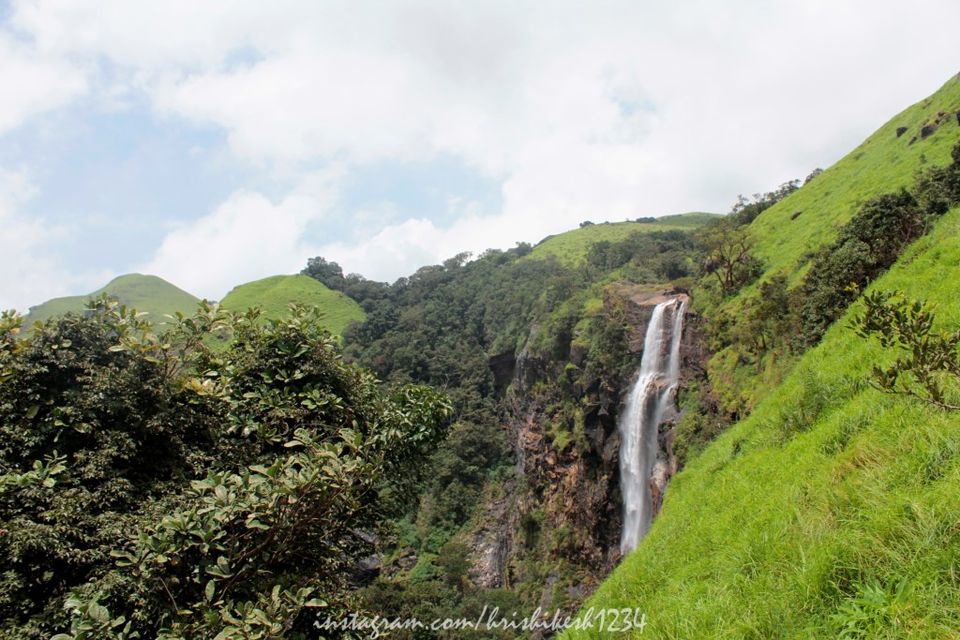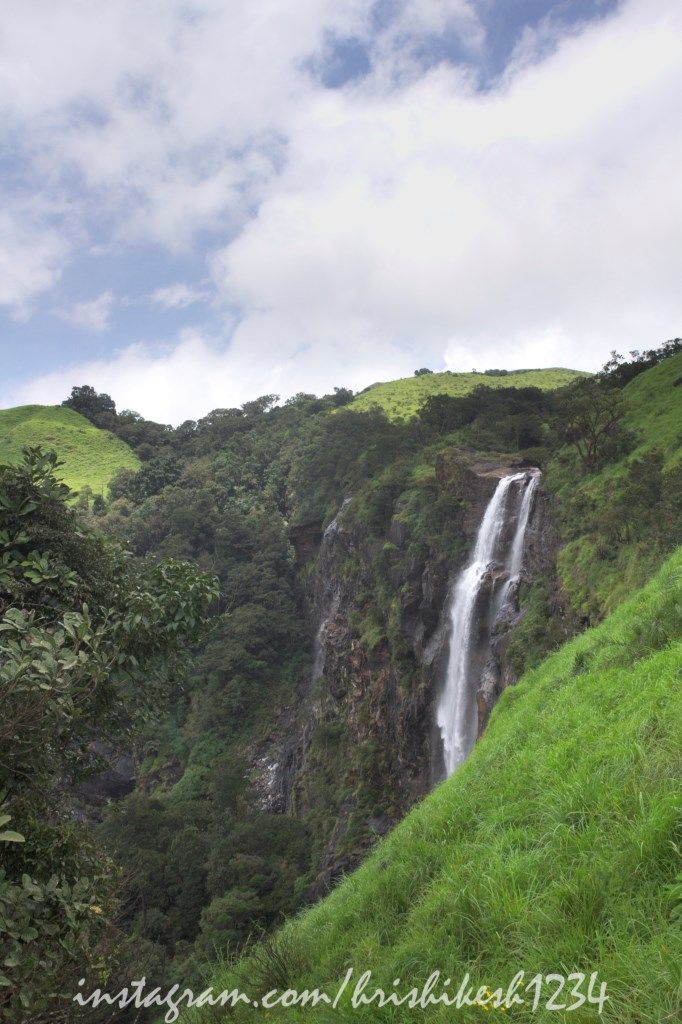 Trek to Ballalarayana Durga Fort
We reached Mudigere early morn. Our stay for this event was organised somewhere on the Kalasa road, near Kelagur. On the opposite side to the road were the beautiful tea estates, sprawling across till our eyes can stretch. Our breakfast comprised of idli and sambar, fresh out of the kitchen.
So there are basically 2 routes to do this trek:
1. The more difficult stretch is from Ujire side. You start your trek from Gowdara village. You get the Bandaje falls first followed by Ballalarayana Durga Fort, and end the trek at Durgadahalli.
2. The easier route that starts from Durgadahalli, for which you need to reach Sunkasale.
We took route 2, however, instead of going till Ujire we would instead return from Bandaje falls and trace back our path.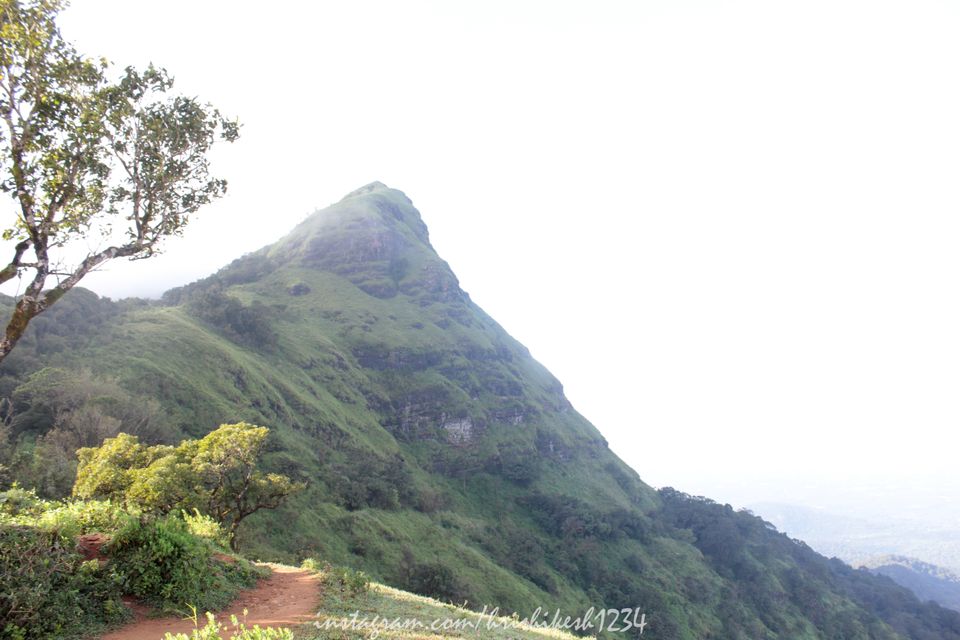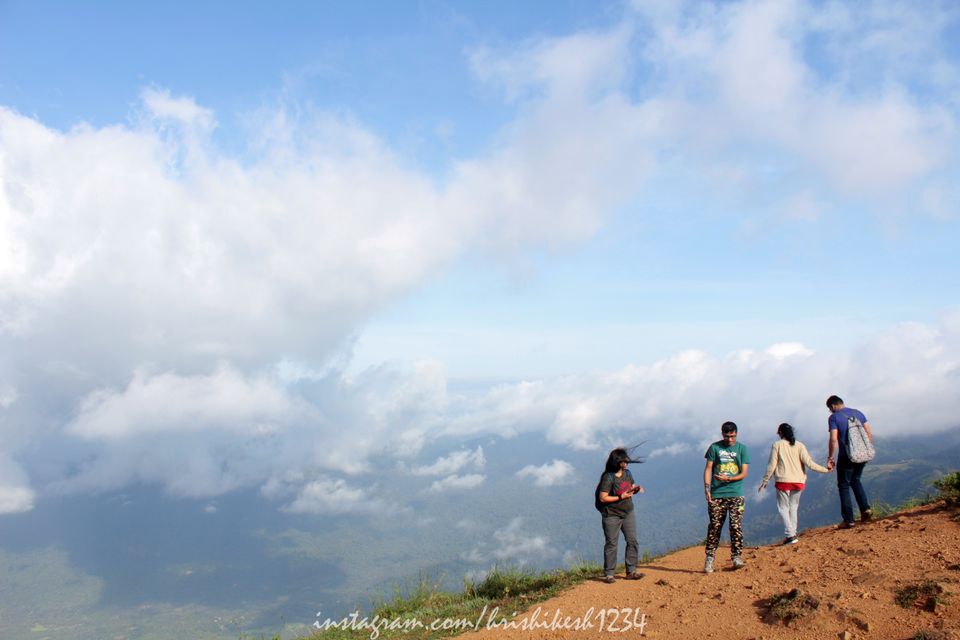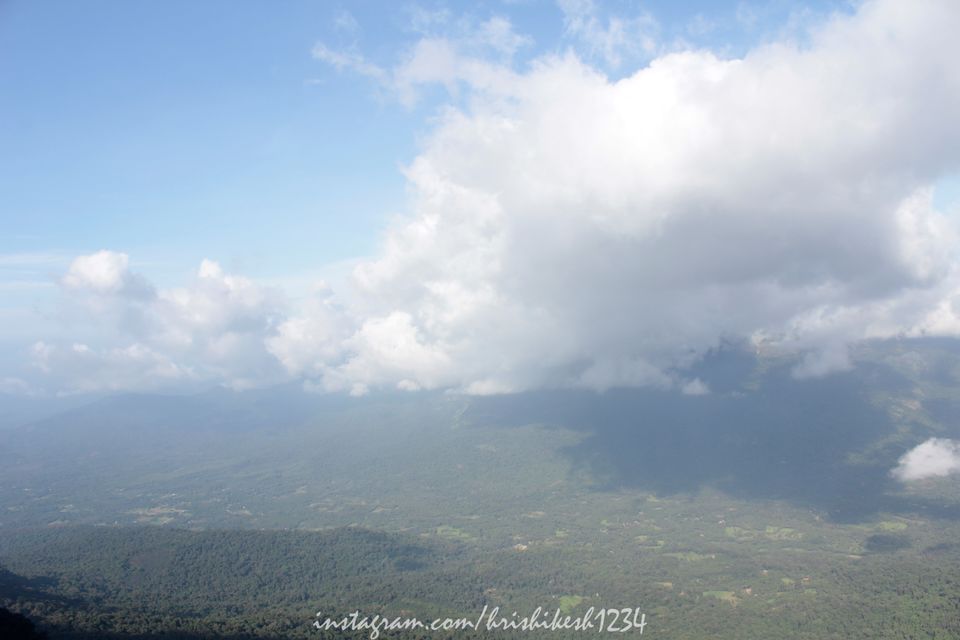 The trek till Ballalarayana Durga Fort is an easy walk. Its a sunny day and we are constantly glued to our water bottles. The meadows reminded me of the green carpet that I saw there last year at Kudremukha, and its exactly the same here as well. The fort was well visible now and we paced up to it.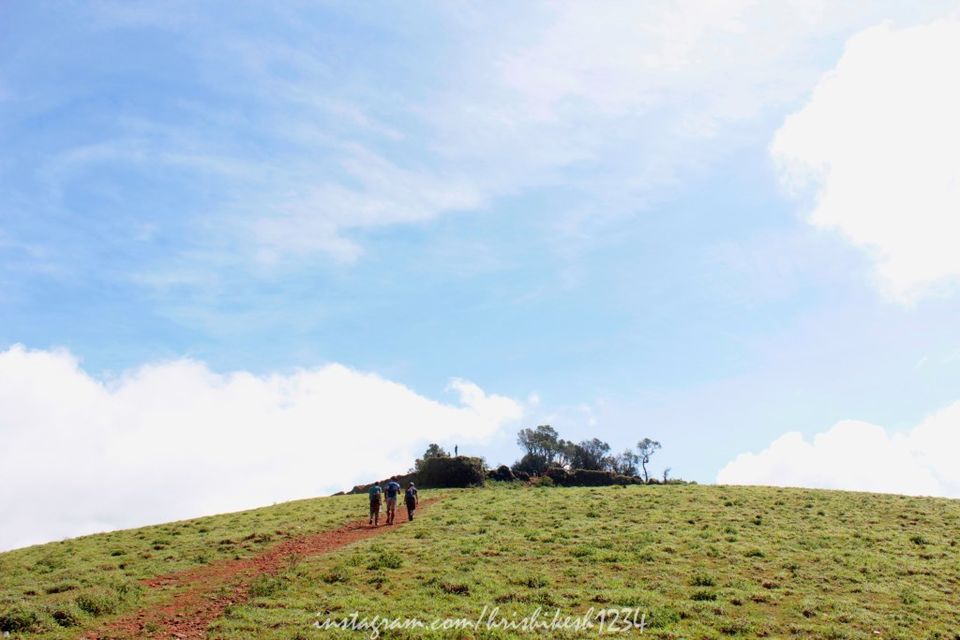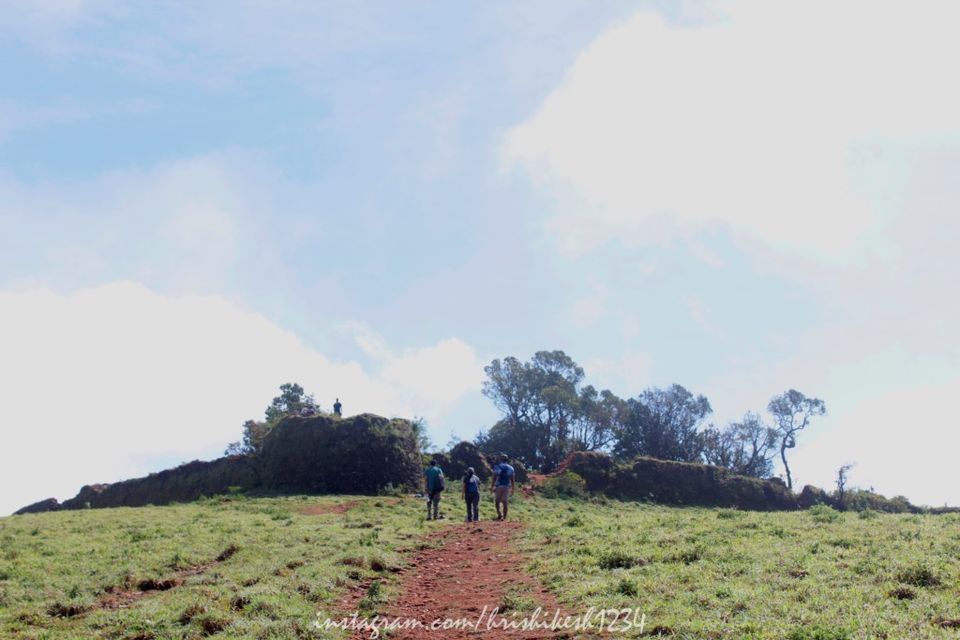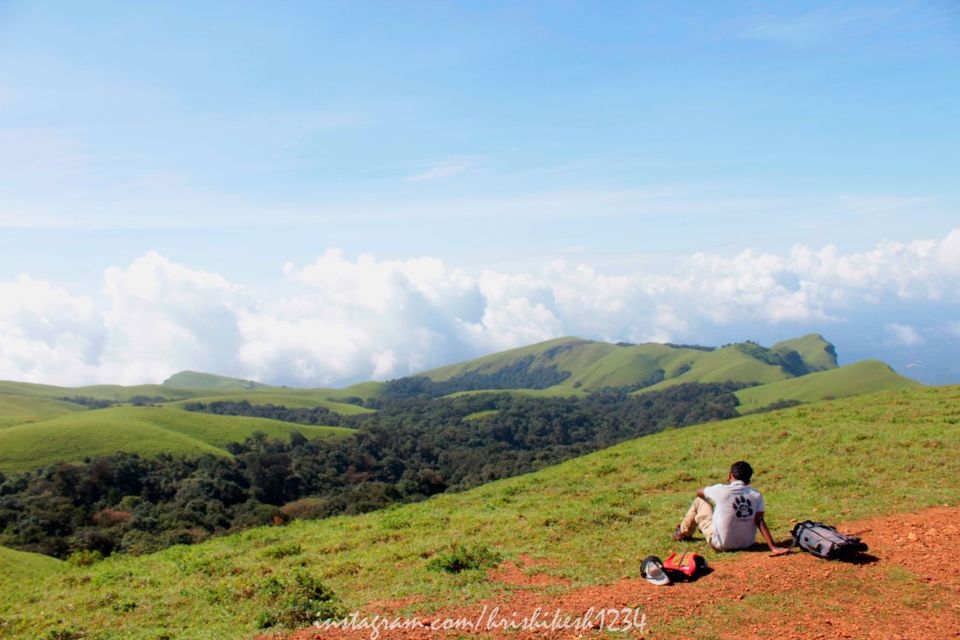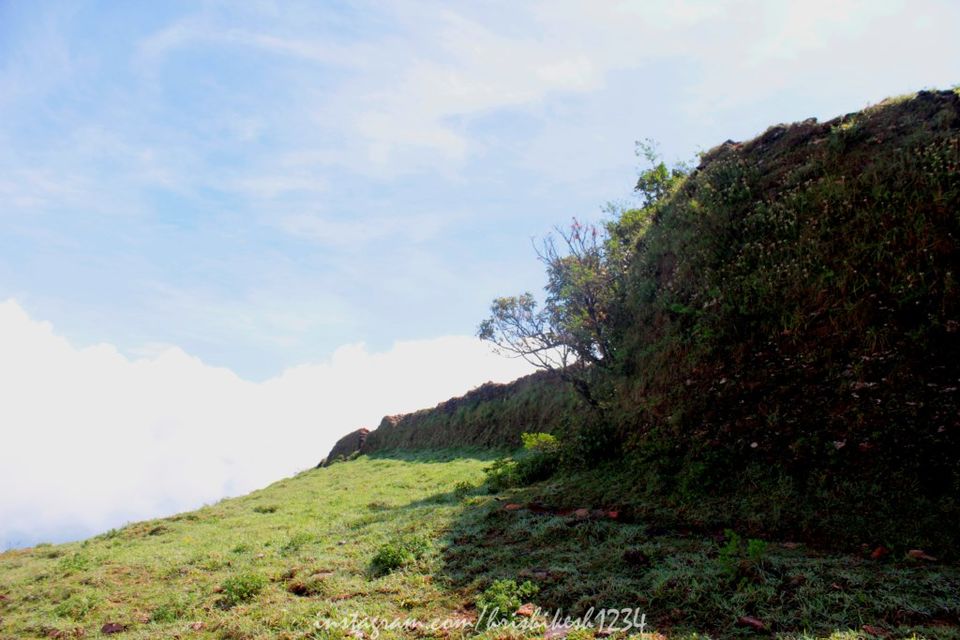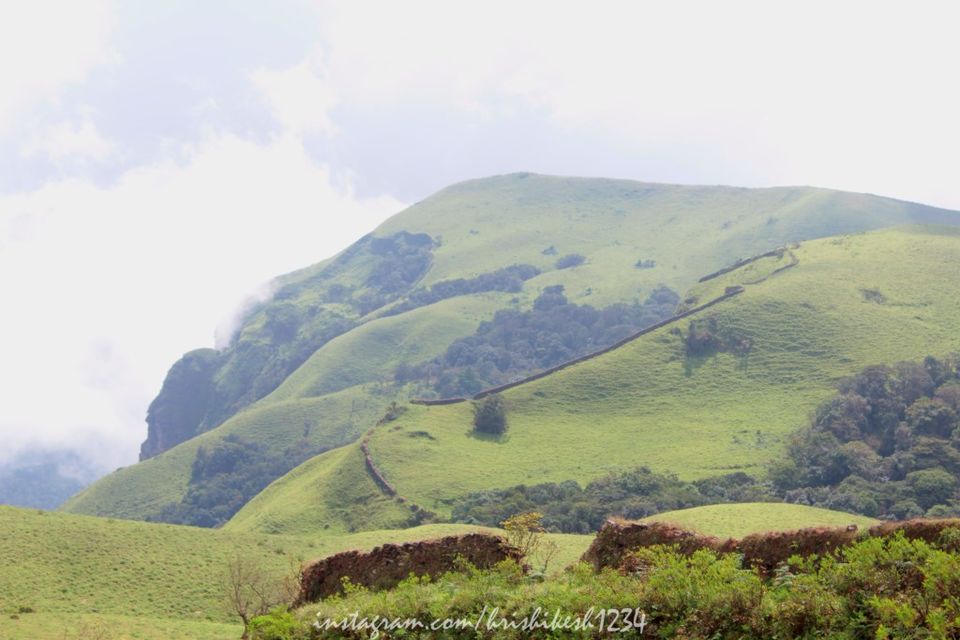 We spent around 30 mins roaming within the ruins and to see if we can find anything interesting. The glorious birds eye view that it offers is sure to leave you dazzled. Camping here with the setting sun would definitely be an overwhelming experience.
Trek to Bandaje Arbi
Our next stop would be at the much awaited Bandaje falls. From the fort we take the route that descends temporarily before a flat trail ensues. From here on its mostly a flat trail and the green carpet meadows a sight to fall in love at every time you set your eyes to it. For me this is the most enigmatic experience I go through whenever I trek in the Western Ghats, to see such biodiversity and varied flora.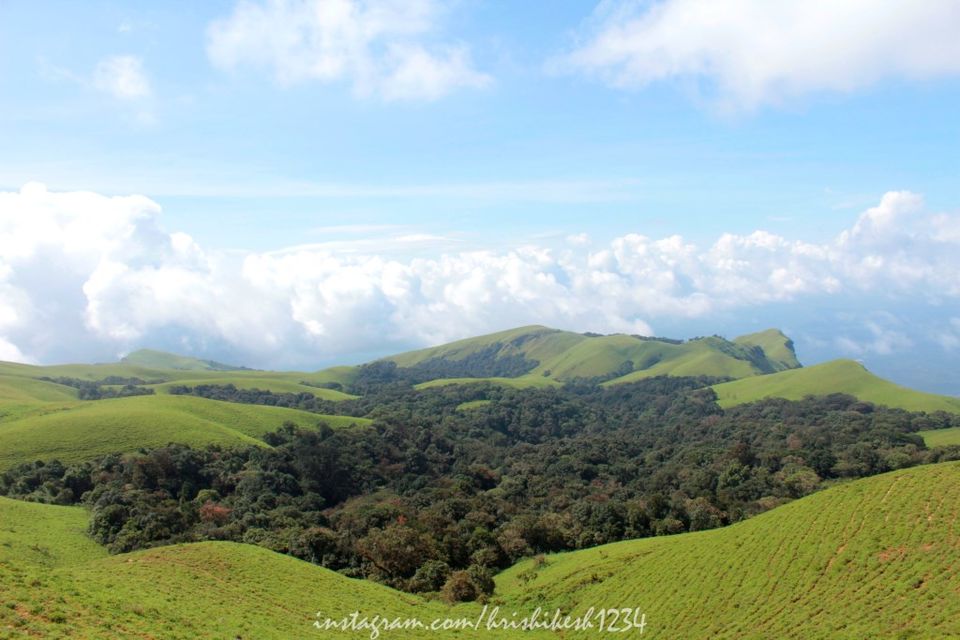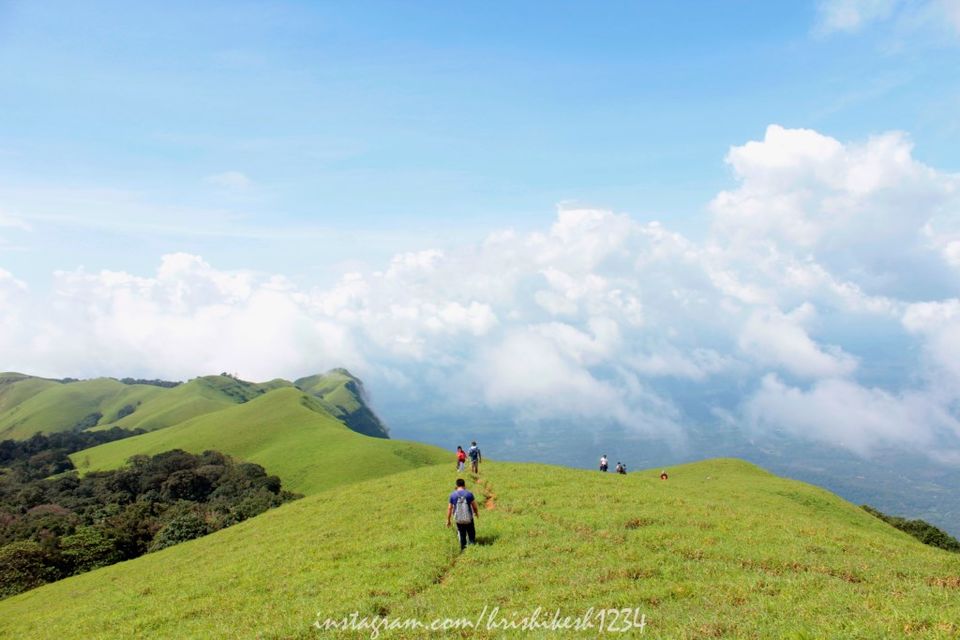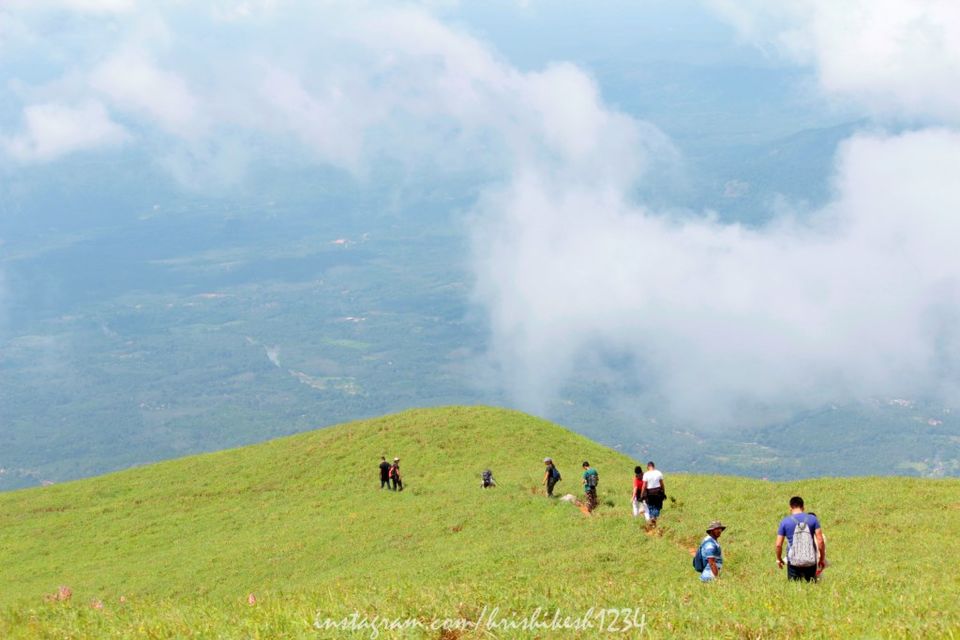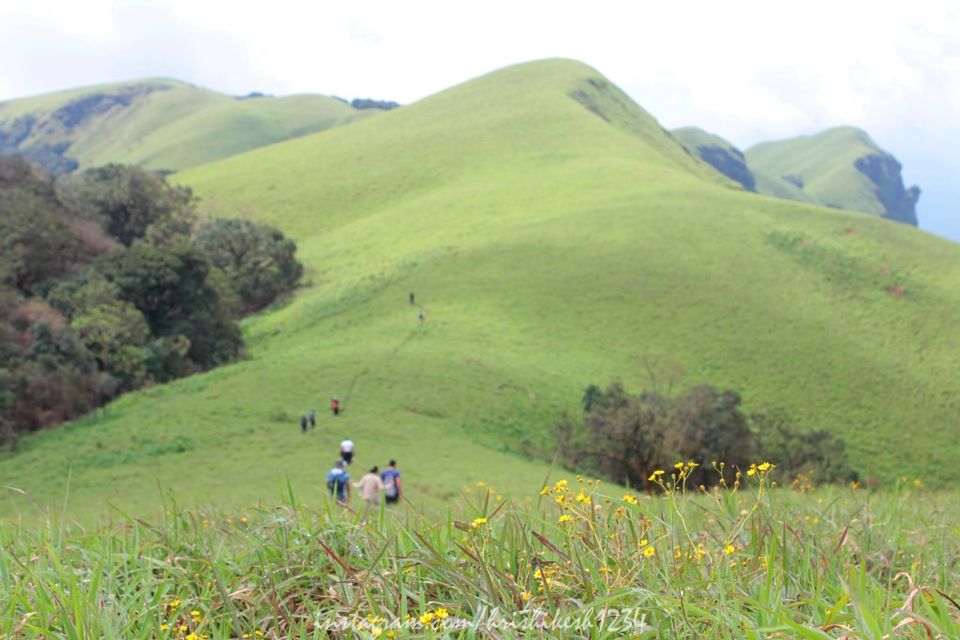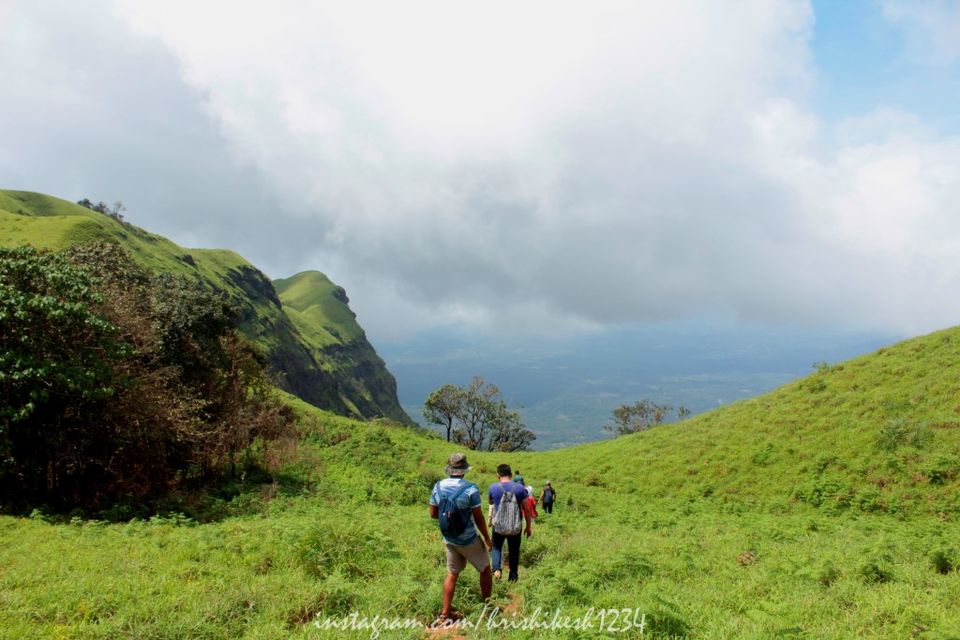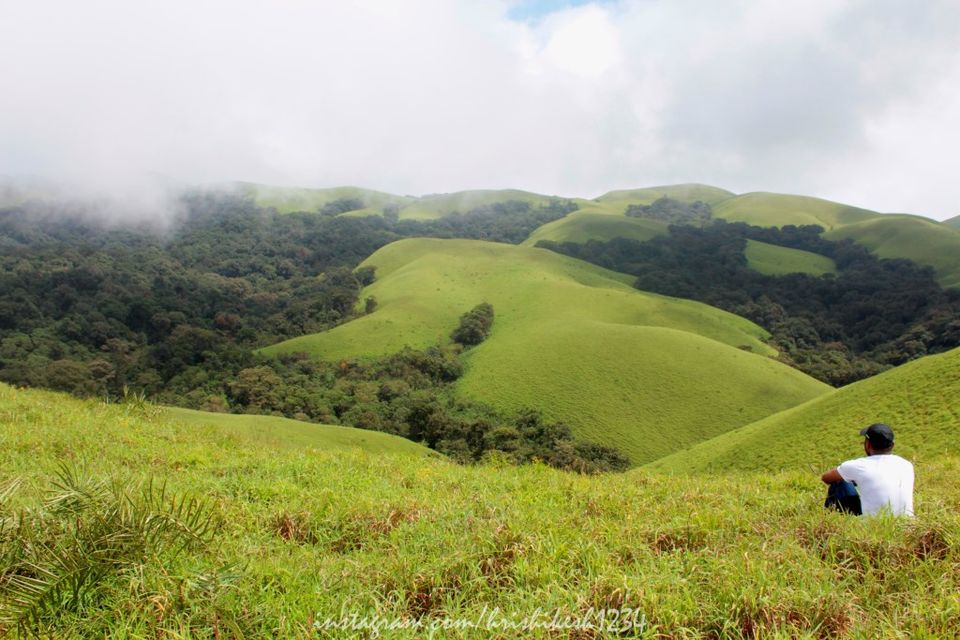 There were not many trekkers that we encountered en-route, leaving for us to enjoy to our full desire. The fact that there wasn't any steep ascent or descent made for everyone to delve into the beauty all around. I just kept on clicking pics, one after the other, as much as I could manage till I don't misplace my footing. The sun was harsh though today. We were perspiring under the strong rays. Water was an important element, and we couldn't afford to gulp all of it down. Worse, the next water source was the falls itself.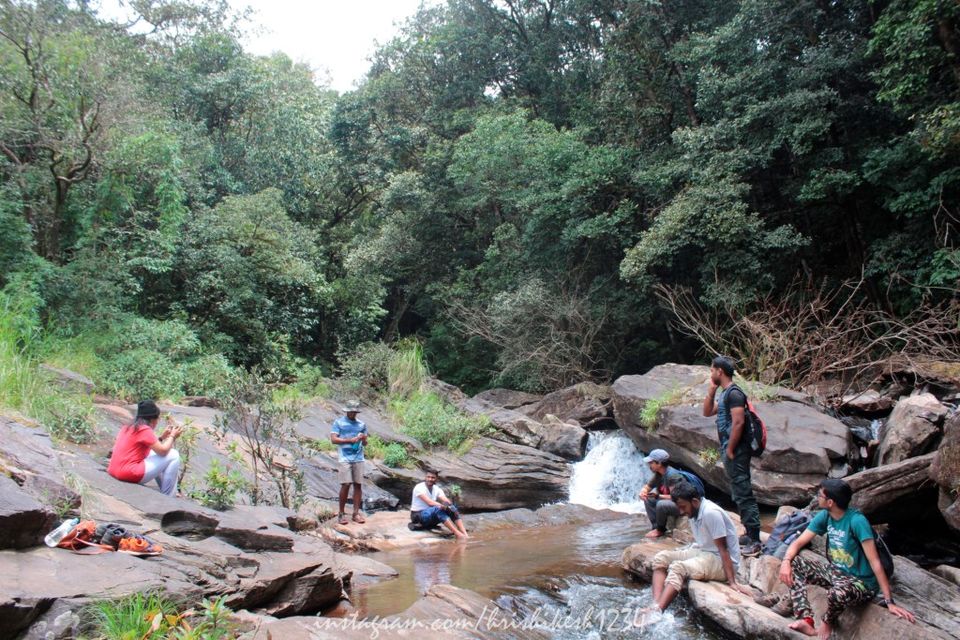 Close to the falls now and I can hear the roaring river making its way down. That did boost up our depleting energy level. Once we reached the river we just unloaded our baggage, removed our shoes and dipped our feet in the cold water. Divine feeling. No hurries. The waterfall was a further 1 km of trekking ahead, by crossing this river stream. We decided we'll have lunch after finishing our trek to the falls.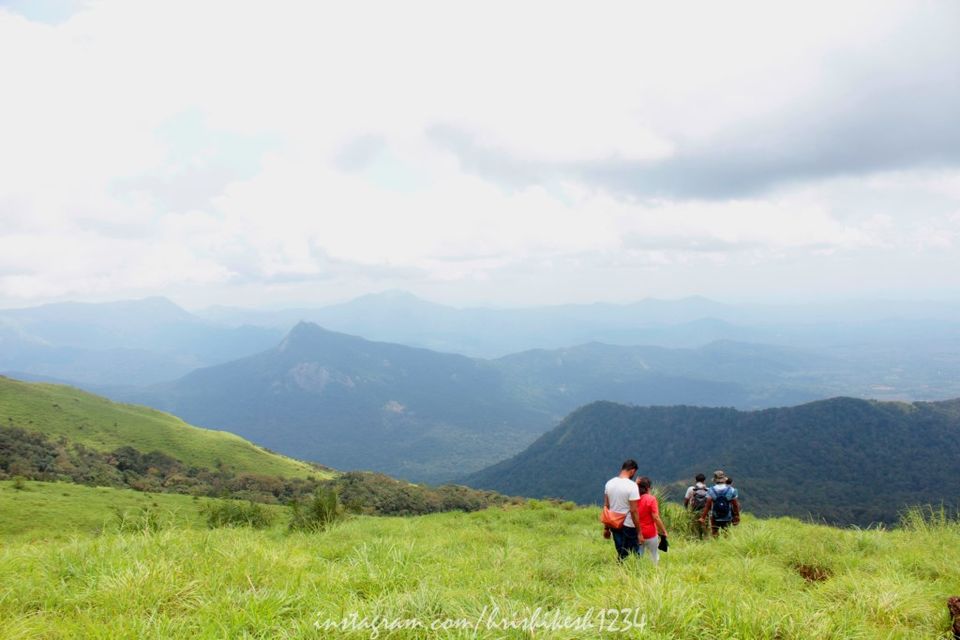 On our way back we paused for lunch, sitting next to the river stream that we have just crossed again. While we were munching on lunch Logesh and Murugappan decided to take a dip in the stream. Frankly saying I was jealous looking at them immerse themselves in that cool flowing water. Foolishly enough I decided not to carry any additional clothes to avoid extra weight.
Our way back was proving to be more difficult than I had thought. With a heavy belly and tired feet every step was demanding deep breaths and occasional stops. On top of that the ascent was making matters worse. But we keep moving on. Tiny, glorious flowers have invaded the meadows, what a colorful sight to witness.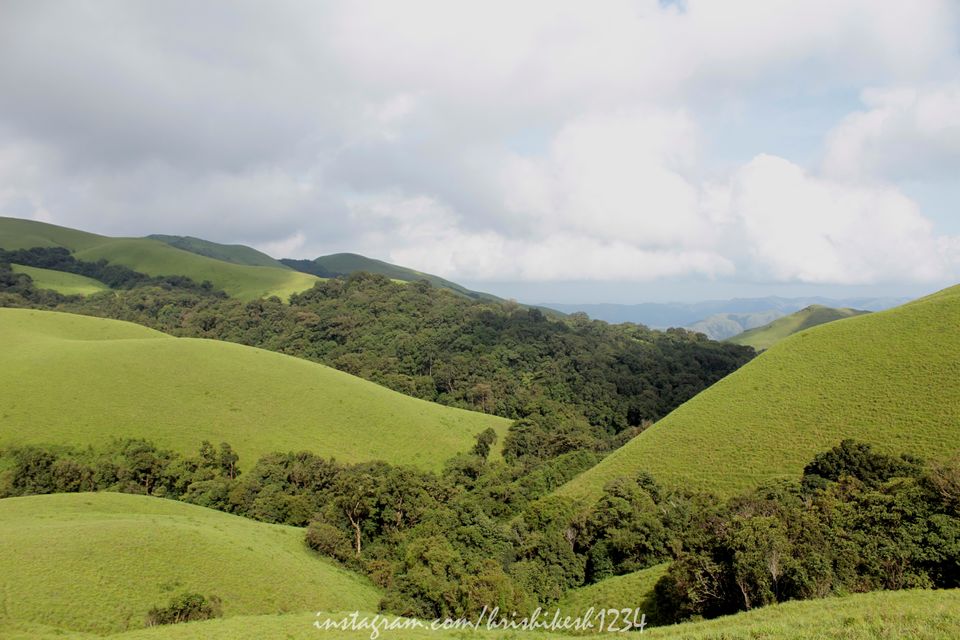 The glowing vast green meadows did provide occasional respite. And with the sun slowly fading away the golden hue reflecting from the meadows made it even more spectacular. It feels like we have been walking forever now...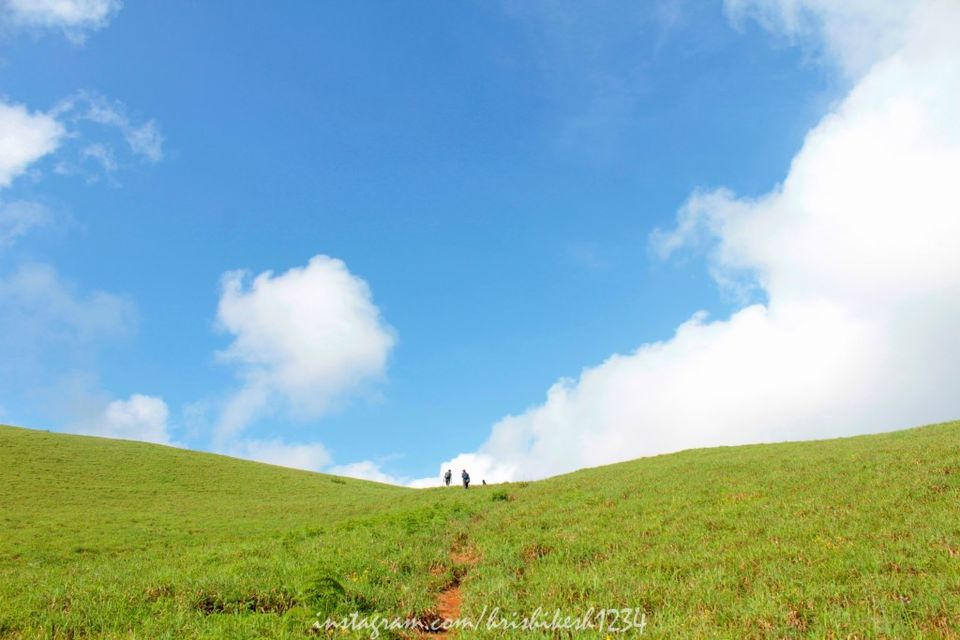 Time to bid adieu to the "green carpet" and re-enter the forest. Our walk through the forest was a rather uneventful one, and we quickly emerged out of it to see the sunset from the Durgadahalli viewpoint. Needless to say sunset was an enchanting one, with the orange glow reflecting from the walls of the hills. We quickly boarded our TT for a ride back to our home-stay.
My trek to Bandaje Arbi exceeded some of my pre-conceived notions.
1. It was definitely a bit more tougher than what I had told myself. I was imagining it to be a trek of not more than 5-6 kms. We ended up trekking for almost 15 kms,
2. It was pretty. Way too pretty than I had imagined. The vast green meadows and the waterfall amidst nowhere was definitely a welcome change of my imagination, and
3. The trail was definitely virgin, with hardly few souls besides us trekking. I had told myself that there will be quite a lot of people that we would come across.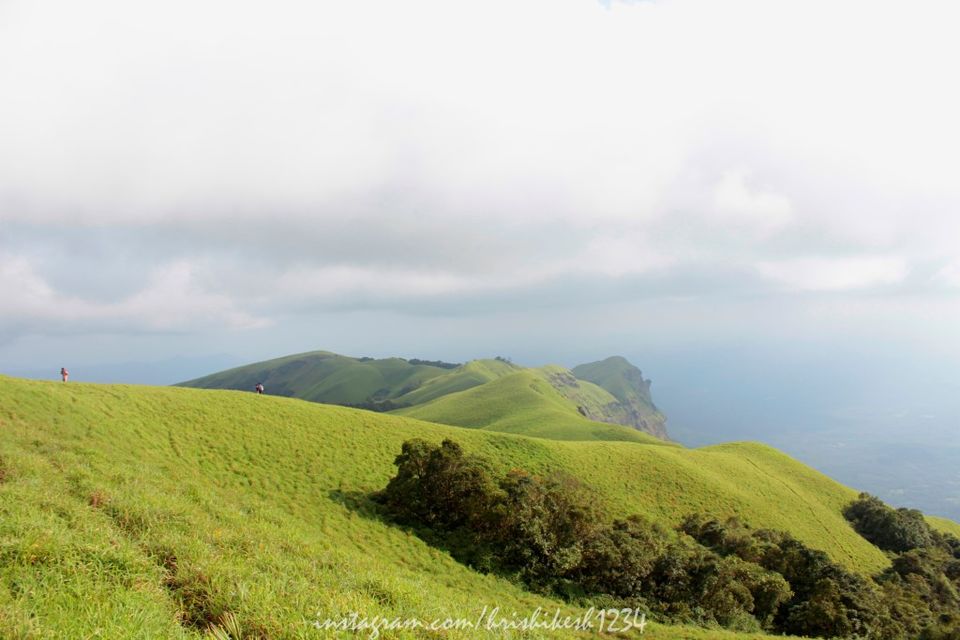 Overall an excellent proposition and alternative to the more commercial treks like Kudremukha, Kodachadri and others. Charmadi Ghats is a spectacular hot-spot, and would definitely cast its charm on you. Definitely, this trek is worth a gem during monsoons.