I and my sister have started up our own social initiative called "Sahas" just 3 months back and we were working relentlessly all these months. With my birthday approaching on 16th September we thought to spend this day trekking at the Himalayas.
We started our journey by boarding a train from Delhi to Kalka. From Kalka we took a taxi to reach Shimla where we relaxed overnight. Next morning we began our bus journey to reach Tosh, a beautiful and scenic village. There were two reasons of doing so- one of course to stay and explore the village; secondly Tosh is just 3 kilometers away from Barsheni, base camp for starting Kheerganga trek.
On 16th Sept morning which was my birthday; I opened my eyes by looking at the snow capped mountains with the sun beaming and stream flowing. It was so beautiful and great start to my birthday.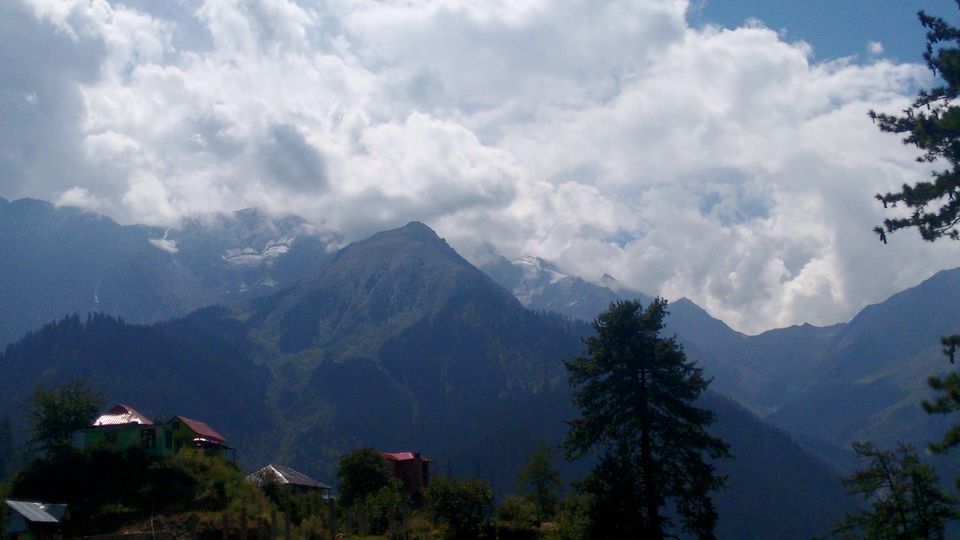 We thought to spend the day exploring Tosh, we trekked few hours exploring the place with native people, small cafes created as home stays. Spending time at a waterfall was peaceful. The day was relaxing, beautiful and peaceful.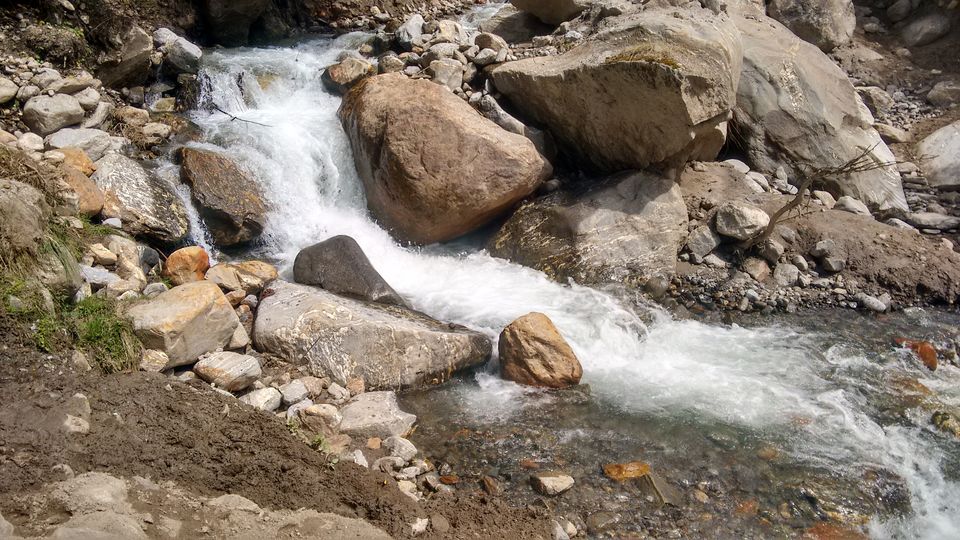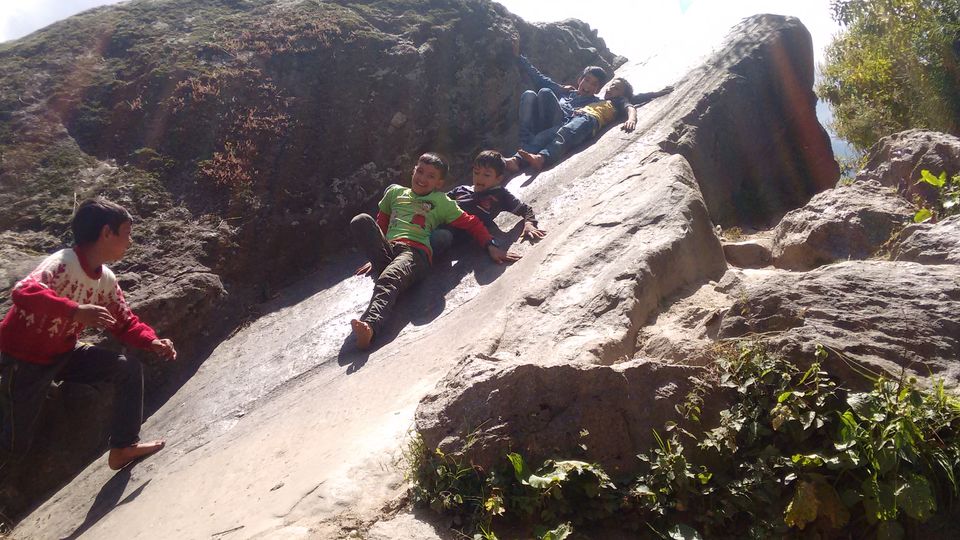 We began preparing for the Keerganga trek next day.
On 17th Sept morning at 7am; we began walking from Tosh to reach the bridge at Barshini which needs to be crossed to begin the trek.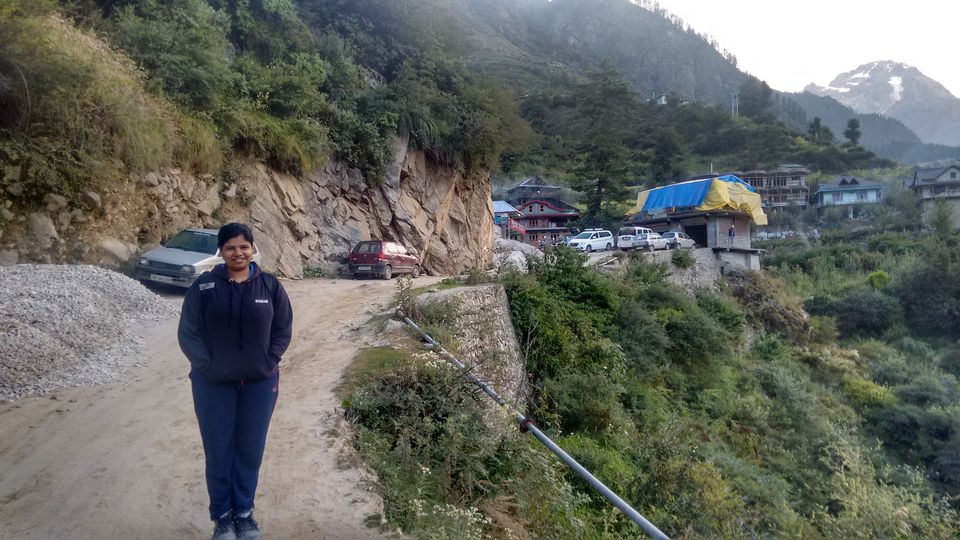 We were very excited to do something so adventurous, uncertain and risky. The start of the trek was difficult because of the steep slopes. But, we covered the first 3 kms in just an hour to reach the first stop; a village, "Natkhan". We thought to stop a bit and relax. Having mix fruit juice and magi regained the lost energy!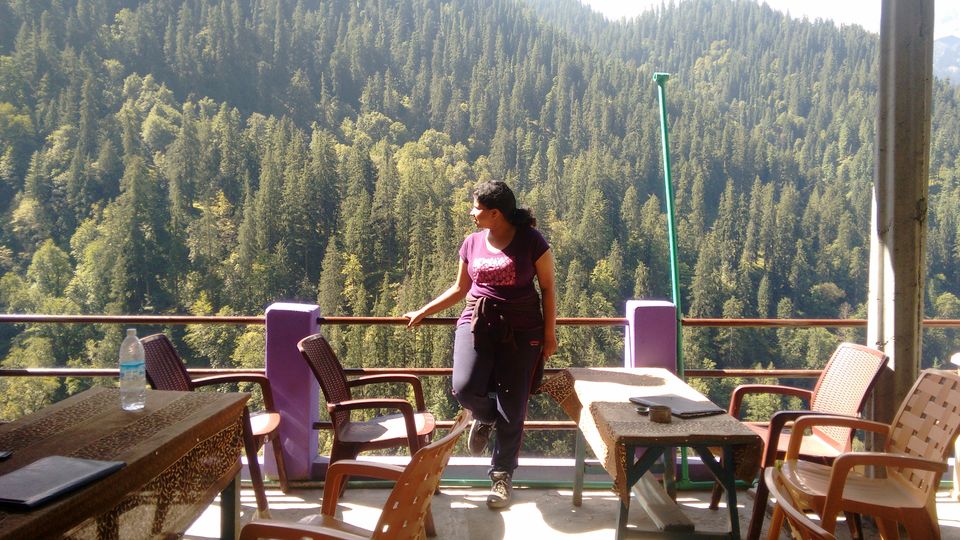 We were all energized to resume our trek. There was steepness, plain, streams that came by while, trekking and we reached our next stop, "RudraNag" in another 2 hours.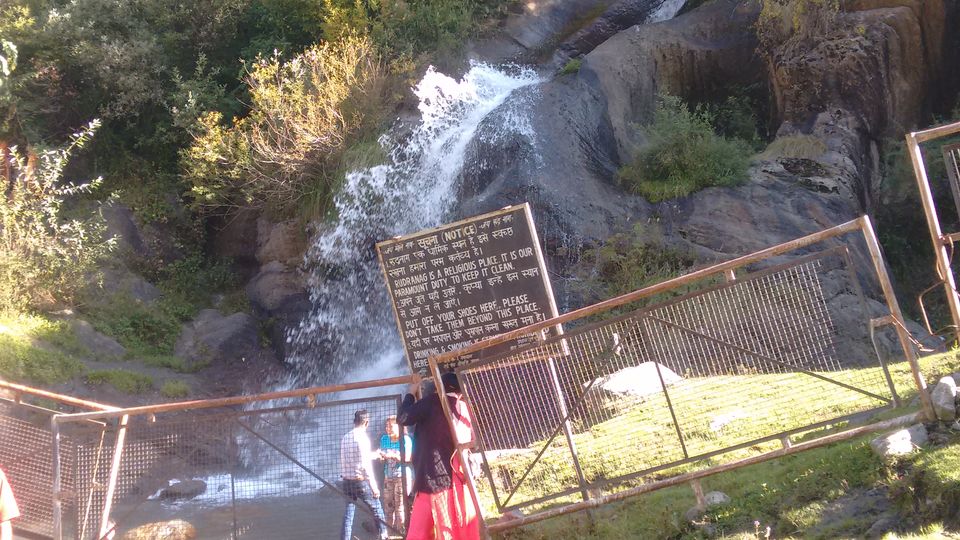 We felt motivated and thought it has been quite good till now. Then, a signboard said, "KeerGanga- 5kms" and we were excited that we'll reach in maybe 2 hours more. But, we didn't know what this 5kms trek has in store for us! Just crossing the bridge with the Pravati river flowing and Alpine trees covered mountains. It's a different feeling to be so close to the mountains and river. And, yeah, it was very beautiful but, it felt like the Pravati river was flowing in "anger" and will take me in!!
As we started trekking up; the trek was about walking on narrow plane loaded with big stones, soil and water, some land slide affected areas and crossing waterfalls with the scary Pravati river flowing on one side and deep mountains on the other side. And, us walking on that very narrow plane. There were lot of moments I felt this is so "life threatening" and crazy!!
But, we were very determined to finish the trek in time. While, we were struggling to reach up the hill; the fellow trekkers going down after finishing their trek were very motivating. Especially, for me to see very few young women doing the trek was so encouraging. We were smiling looking at each other and it was like, "Hey! You are doing good girl. More power to you!" This feeling was priceless.
We were about 2 hours away to reaching Keerganga; there was this extreme bodily exhaustion experienced and it felt like the body is giving up! But, again it was the mental strength counted and the whole spirit, "We are not competing with anyone. We are on our own journey and it's the journey which is more important than the destination". Finally, by 3pm we reached Keerganga and I could only experience breathlessness and no feeling. In few minutes it actually synced in that we have reached our destination.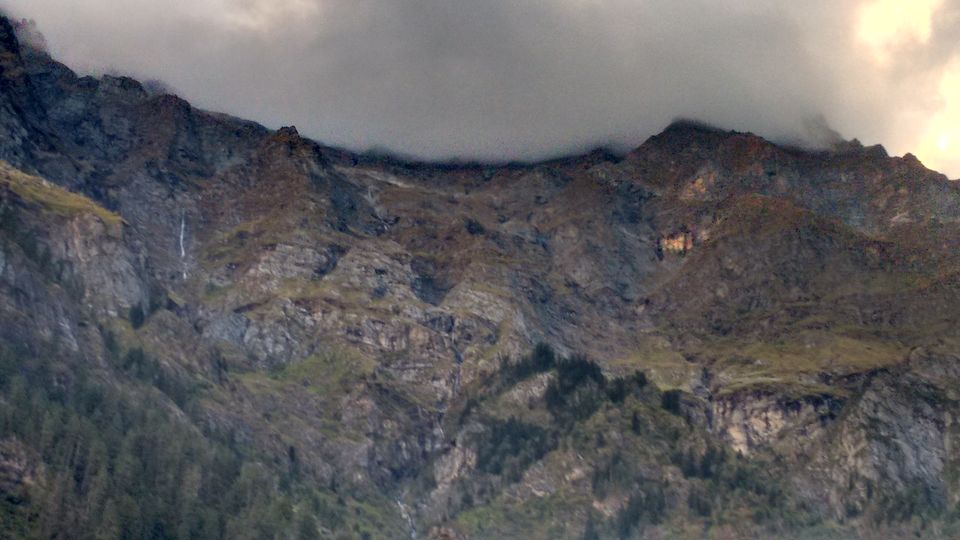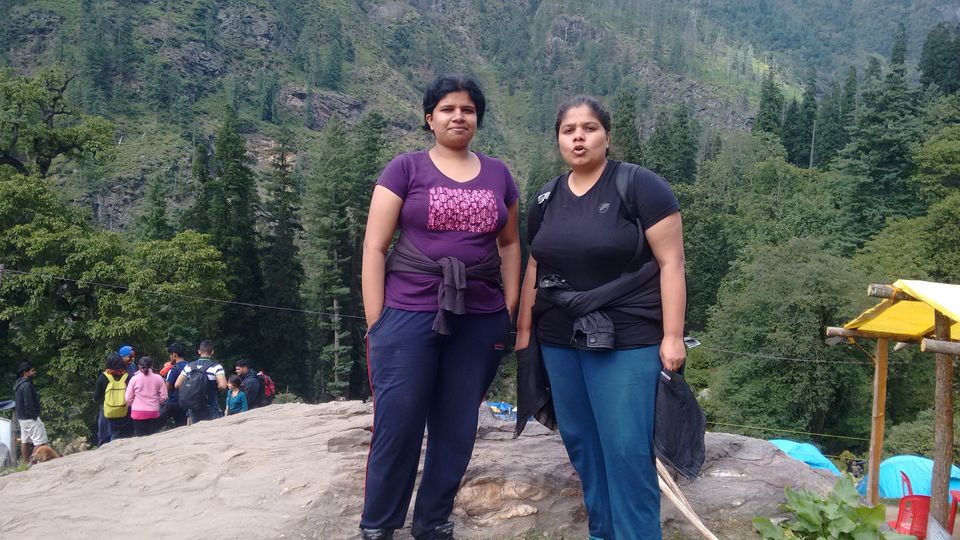 We were surprised as to how could we finish something so difficult. But, it felt like this has been the toughest thing I have ever done and we were proud of ourselves as girls! :-)
We relaxed ourselves by taking bath in hot spring which was actually so, therapeutic. Then, we took a tent with warm blankets; relaxed ourselves. We had some hot dinner in the form of rajma-chawal. The night was spent near the bonfire and beautiful conversations with fellow traveler. It was extremely cold in the night and it rained a bit.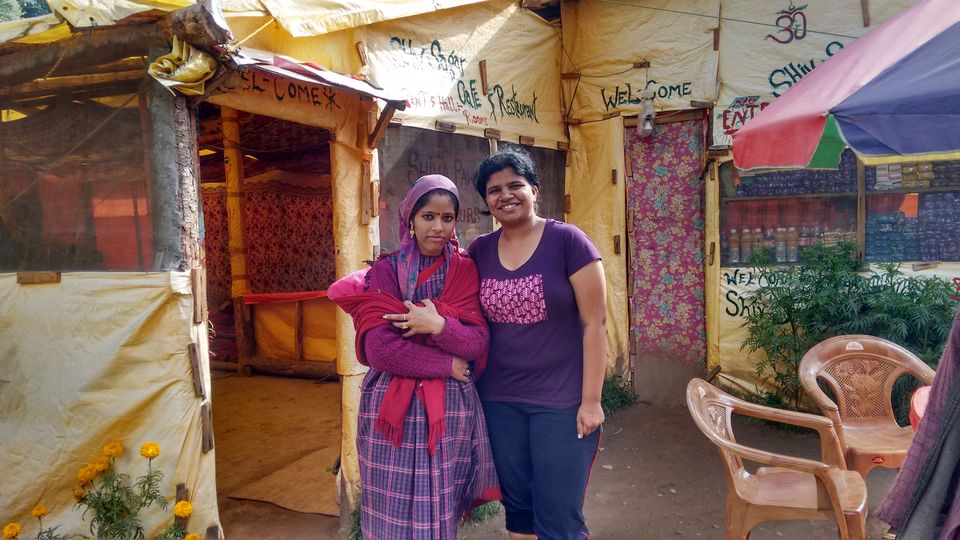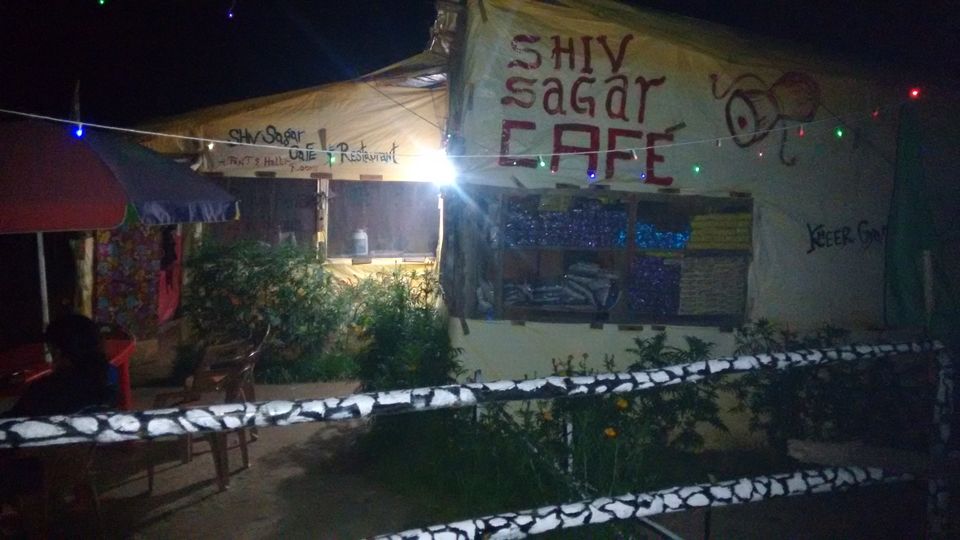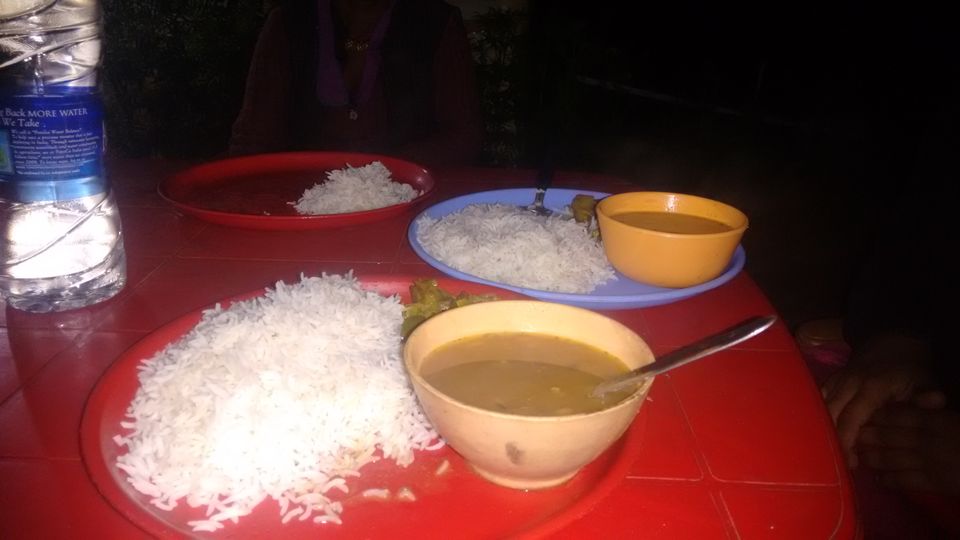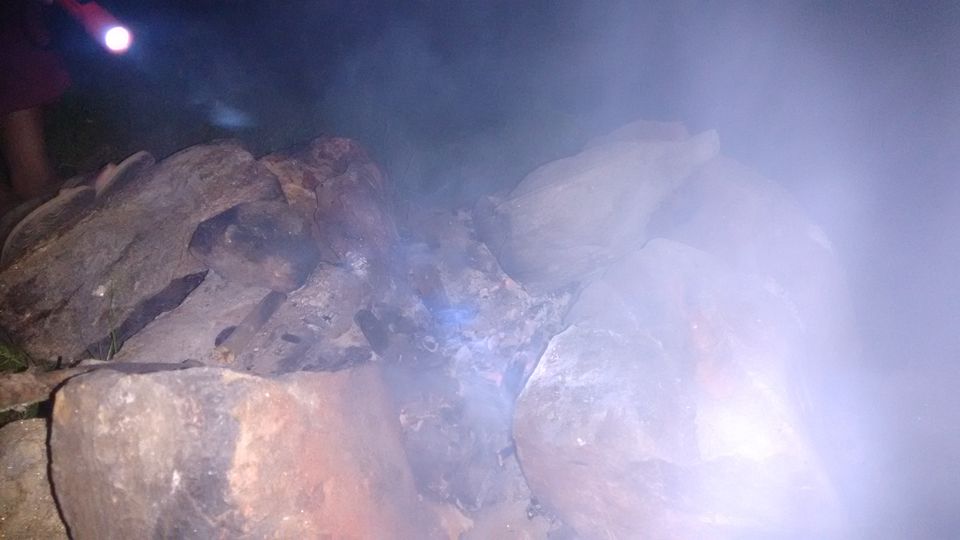 We trekked down in half the time and reached down in about 4 hours. There was feeling of surprise, pride, happiness to be able to so something so tough and high-risk adventure in life!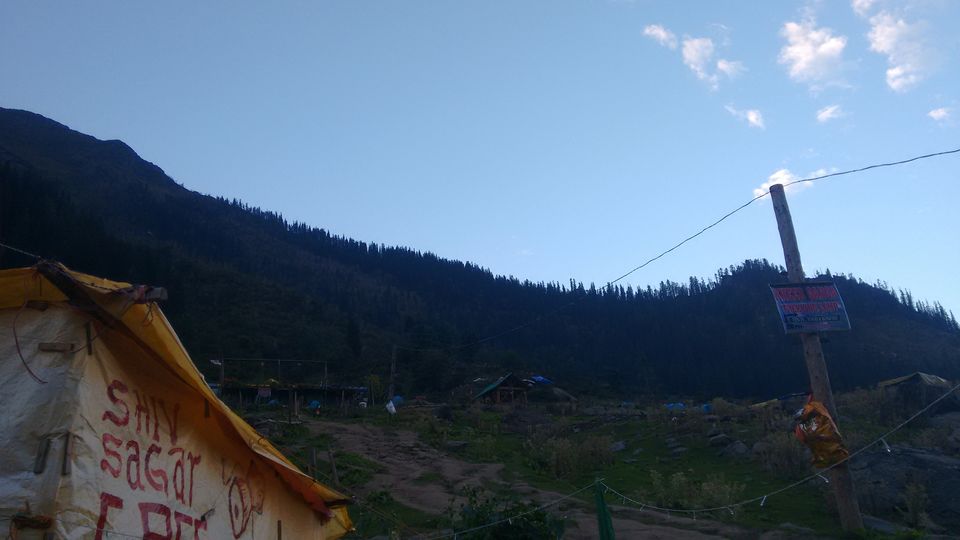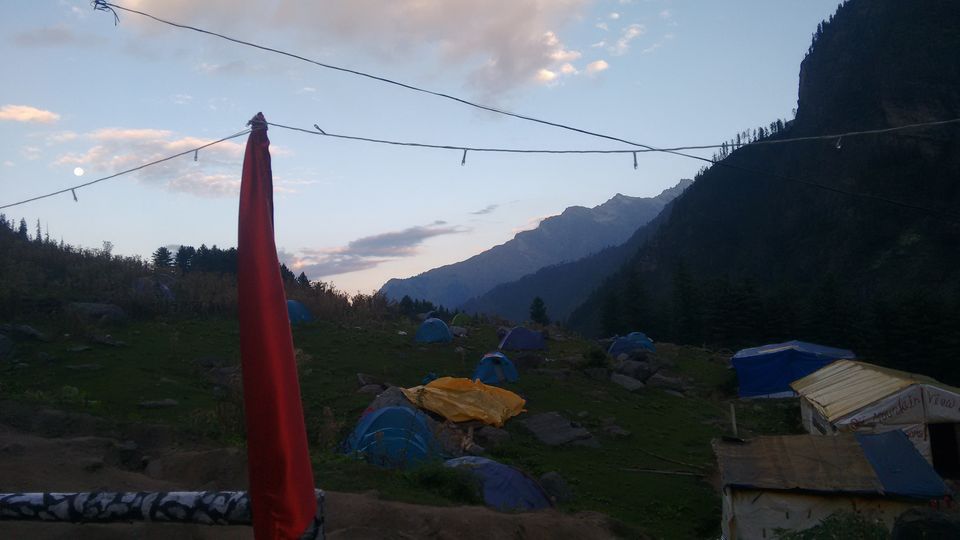 This will always be my life's most unusual travel journey full of uncertainties and yet so, powerful for me. Thanks Purvi for this unforgettable gift on my birthday:-)