Our Next destination was KALPA.
Ahhh, what a place it is.
Ok back to Shimla first. Our next morning was quite late in Shimla and we started our journey around 10 am.
whomsoever have said that "journey is more beautiful then destination" he was so true. After almost midway, you will notice so many changes around you, mountains will change their color, they become brownish, they are kind of rocky, and they are beautiful.
I always love these roads, they are like wonders, and you watch them every turn you take. Whenever I reach to mountains, I always come to the state of Childlike. A child who have not seen things yet, and the child who always in wonder.
How they had cut the mountains, to make such roads, made so many bridges to connects 100s of villages and towns and cities in Himalayas, hats off to BRO (border road organization), they had done and still doing a marvelous job.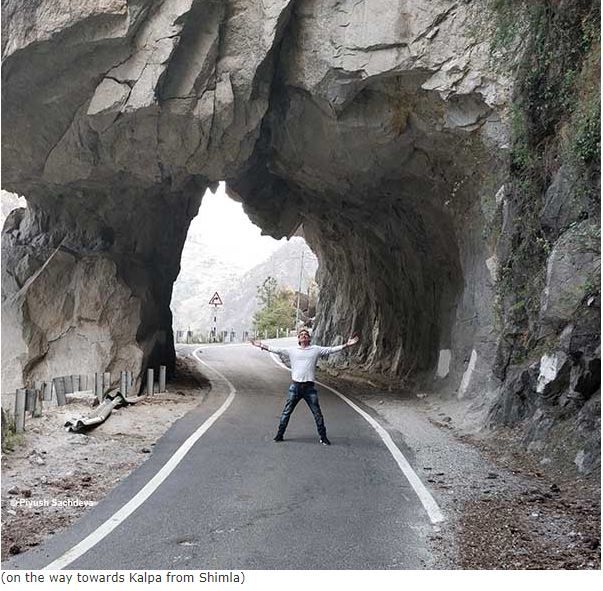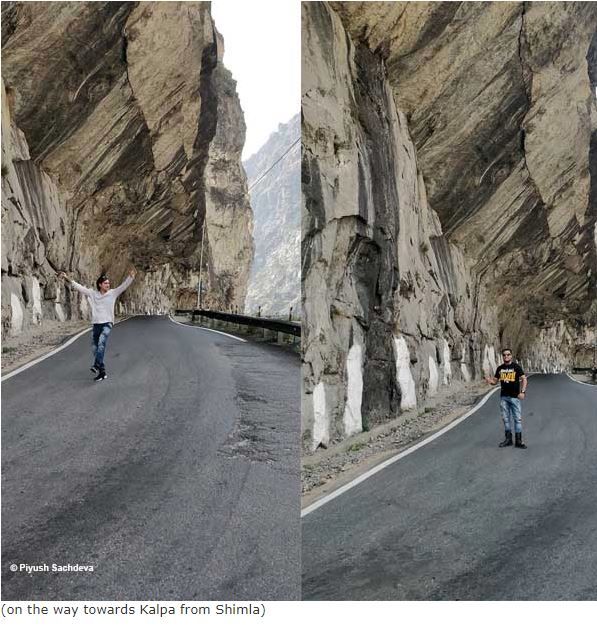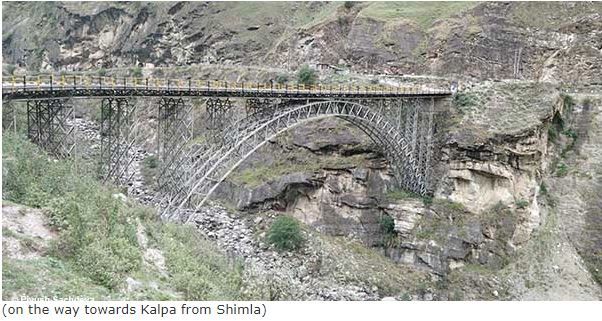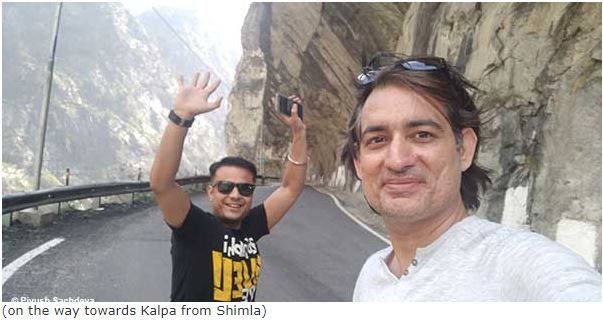 Kalpa is just above the Recong peo (the headquater for kinnuar district). Its average elevation is roughly 2960 meters and is just at the base of Kinner Kailash range which rise upto 6000 meters. It seems you can jump on this mountain, it is seems so close from Kalpa.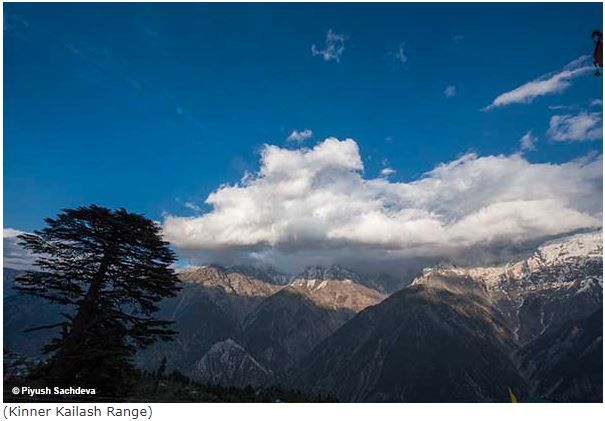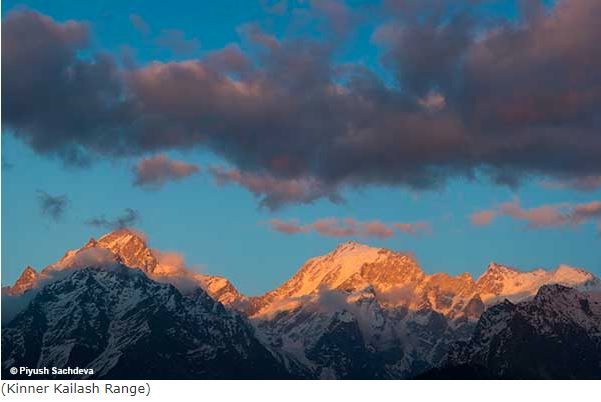 Kalpa is famous for its Apple orchards, but we straight went to see the hope point also called as Suicide point. I like the former name though. Its a steep cliff where it is said people had jumped down for their love. (stupid fellows I feel, like Life is so small. I mean love is important, but then one have to courageous to face the worst and that's how one grow, one learn, one emerge. There is so much to learn from this Life, and heartaches teach you so many things).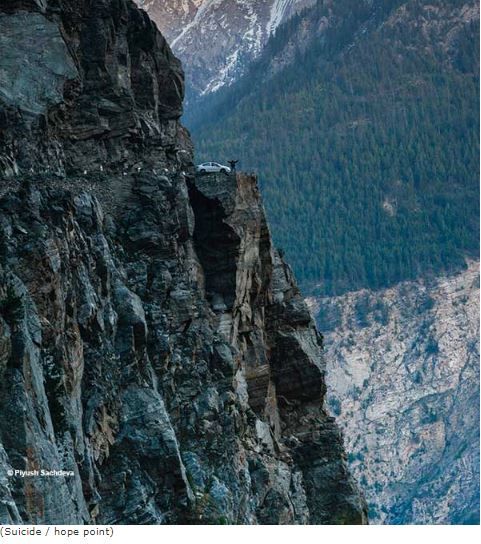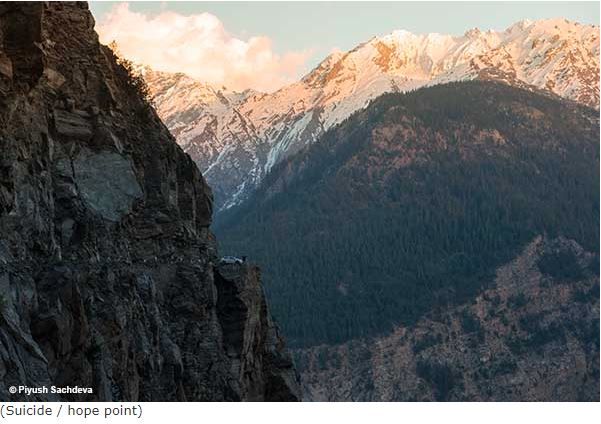 Anyway, this hope point is beautiful. After we did our photography, we return back to our hotel which was Kinnar valley. It is the best hotel there. Food was awesome and view from this hotel for kinner kailash range is simply out of words. I did my Star Trail photography here in night which was wonderful experience. Standing in open sky with some minus degree temperature was challenging.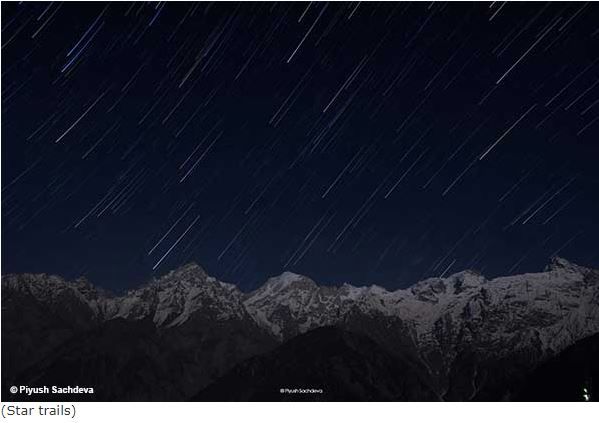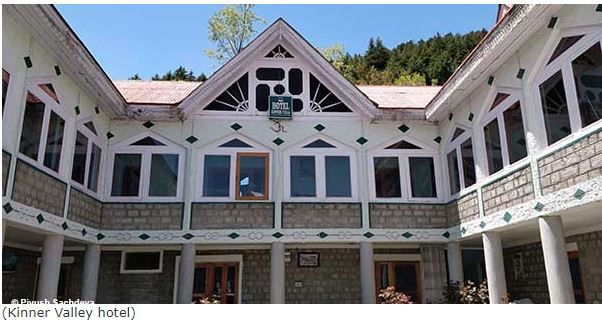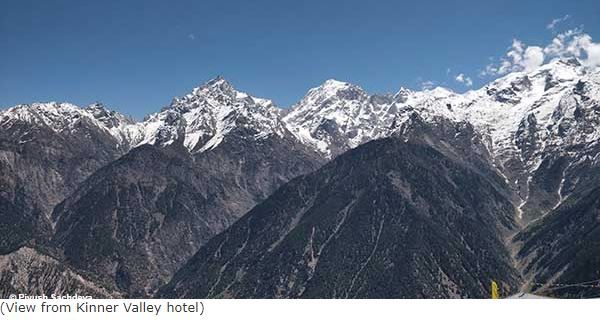 There are some other things, like a hike for chakka meadow, its an easy one of 3-4 km. Apple orchards. Temples and monastery. But, I was personally was tired and saw this small place through my bird eyes. I was keeping my energies in reserve for Spiti Valley. Already I was feeling bit tired after driving this much in mountains.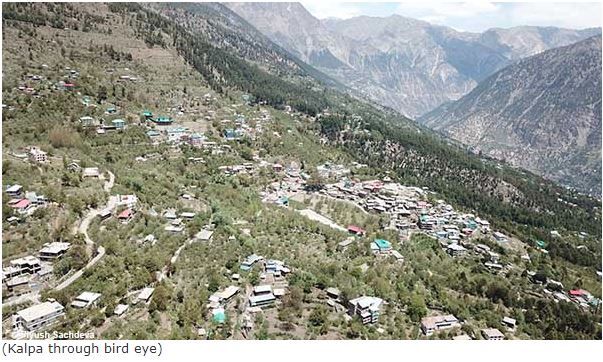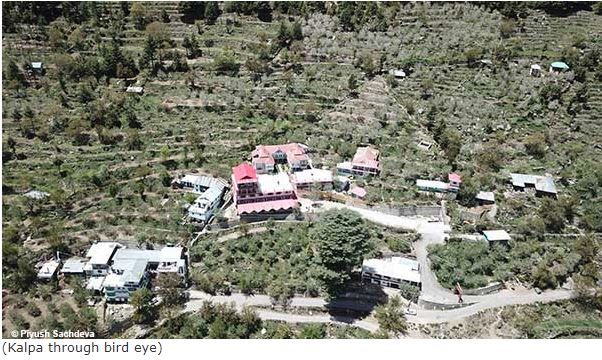 Points to note
How to reach Kalpa
By Road - Govt. or Private buses are available from Shimla. One can also take taxi from their.
Places to see in Kalpa
a) Hope point (or suicide point)
b) Temples and monastery
c) Hike at chakka meadow
d) Apple orchards.
Best way to see Kalpa
Walking the best option as Kalpa is very small. However, you can take taxi also for hope point and apple orchards. If you came from your own vehicle or taxi from Shimla. Its a good option then.
Best time to visit
From late April till September, after this all hotels get closed. Home stays still available, but it will be very very cold there. Even in April when I visited, night temperature was dropped in some negative degrees.
Please protect mountains and hill area. Do not litter here and there.
I hope you liked the video as well which was on the top of this article. If you need any further information, you can contact me anytime at my insta or fb account