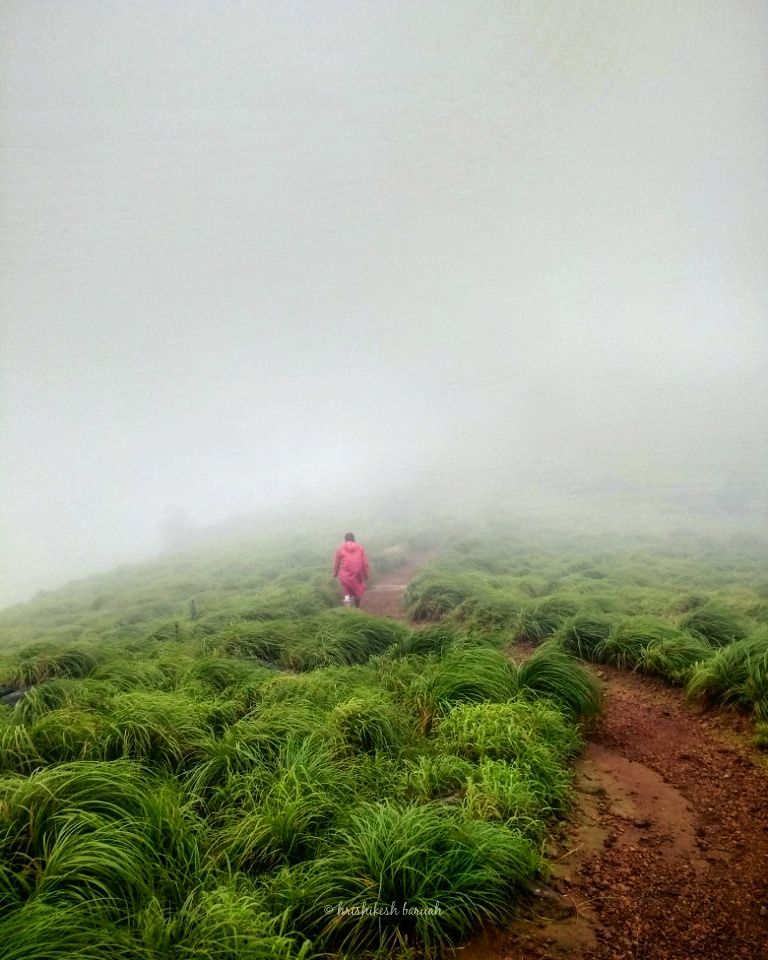 Monsoon has more than arrived this year in the South of India; heavy rains lashing all across, resulting in mudslides, road-blockades, over flowing rivers. It is also that time of the year when the renowned ghats, trekking trails wake up from their spring slumber. This indeed makes it an ideal season to venture back in to these slushy trails.
Bangalore Trekking Club's (BTC) email for an exploration trek to Paithalmala and Palakkayam Thattu in Kerala evoked an immediate impulse to register for the same. And I guess I was not the only one excited about this particular less heard of a trek, as 19 others had registered pretty quick as well. Fastest fingers first! I haven't been trekking around for a while now, hogging on food and adding to an already miserable weight. This was a perfect excuse to break the monotony of doing absolutely nothing every weekend.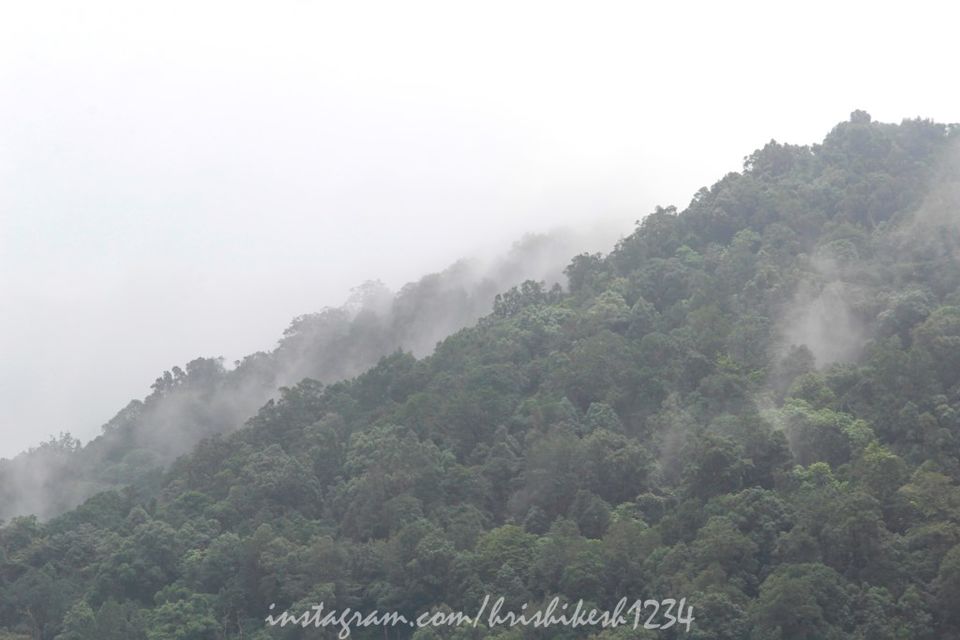 Since the bus arranged by BTC would pass through Mysuru I decided to hop in at Srirangapatna, albeit that will be well past midnight. Monsoon treks automatically ensures raincoats, ponchos, plastic sheets as a mandatory addition to your backpack. While my bus ride from Mysuru to Srirangapatna was a rather short and uneventful one it was the wait at the Srirangapatna bus stand for the gang to show up which kept my drowsy eye-lids from closing off. A mighty relief to an already tired body once the bus did show up at 1:15 am. While everyone (except Naveen, and the driver of course) were in a blissful sleep I discreetly took an empty seat, now much excited for the road ahead.
Day 1: To Paithalmala
Turned out the planned road to reach Paithalmala was blocked somewhere in between, making for a longer route to reach our destination. As it turned out we reached our base-camp at around 9 am only. Ok, so the early disappointment of reaching late in the day was quickly a memory of past once we saw our homestay. Set with a lush green forest and hills adorning in the back our homestay was actually a agro and animal farmhouse. No sooner our heads were out under the open sky it started pouring. Realization soon set in that no matter how much you try to stay dry it just wouldn't work; YOU WILL GET WET!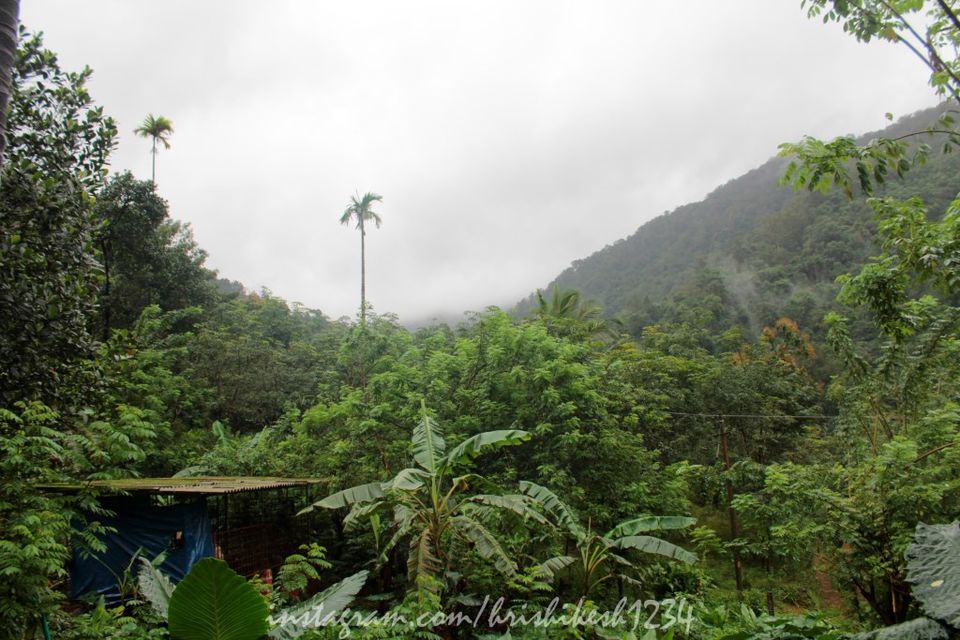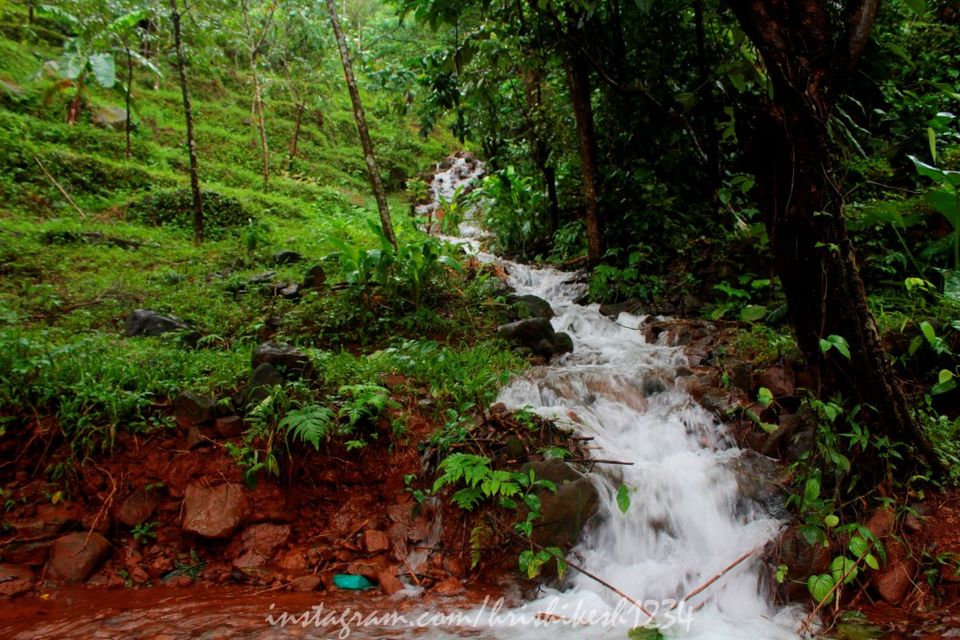 This homestay is so huge that moving from the entrance till our rooms and dining area was no less than a mini trek! And that they also have their own private waterfall. Now beat that! The weather is mad out here; you can never predict when it will NOT rain. The food that will be served here was traditional, local delicacies. And the breakfast itself was a good indication of good things to come. After a brief discussion we decided to hit the road (and trail) to Paithalmala, at 11:15 am.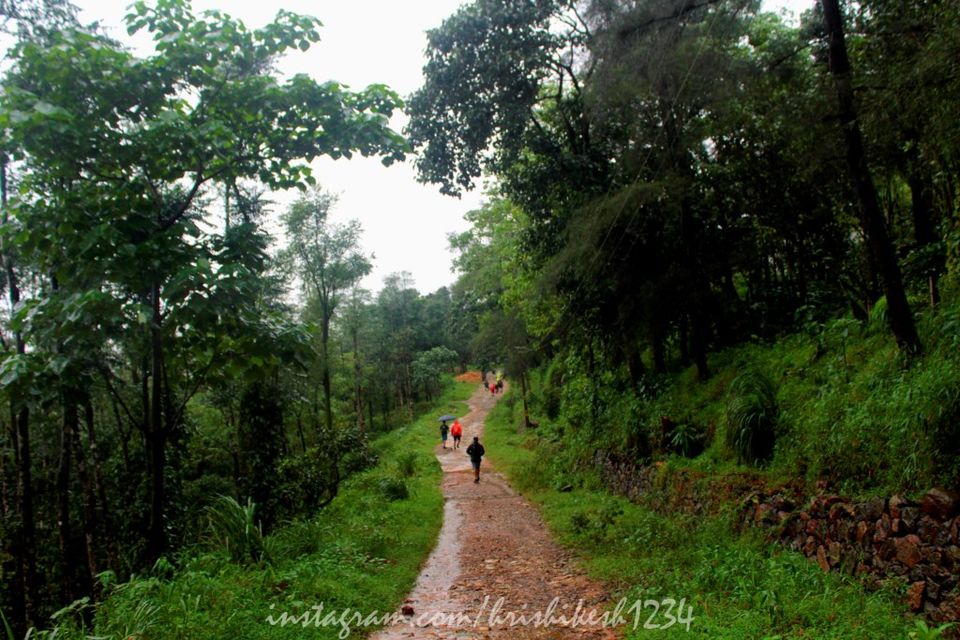 The initial 2 kms is a gradual uphill walk on a motorable road till the forest check-post. The intermittent rains didn't make it easy either, on an otherwise simple stretch. The views to our left were mesmerizing to say the least though. Upon reaching the check-post our bags were properly checked for any plastics. Littering is strictly prohibited, and rules are strictly enforced in Kerala. From here the jungle section starts.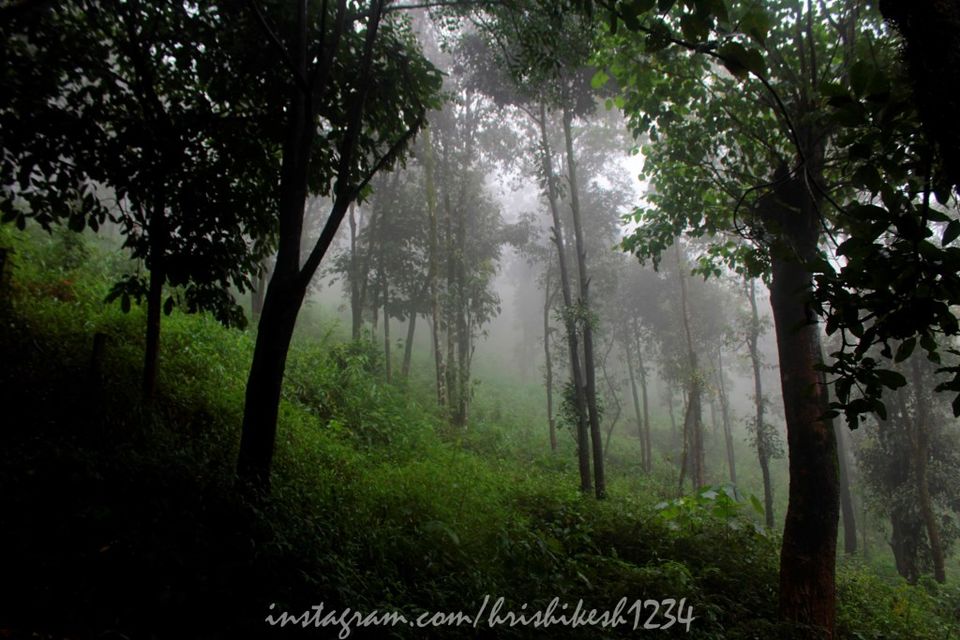 Its another 2 km gradual ascent to the top of Paithalmala hill from here on. Its been raining continuously here for the last few days. Trickles of water have now become torrid streams on the trail. Them pesky leeches are also in await for your hesitant trudges and to pounce on you. The lush green dense forest provided for the relief from the rains. We kept moving forward while keeping a look around for leeches on our footwear.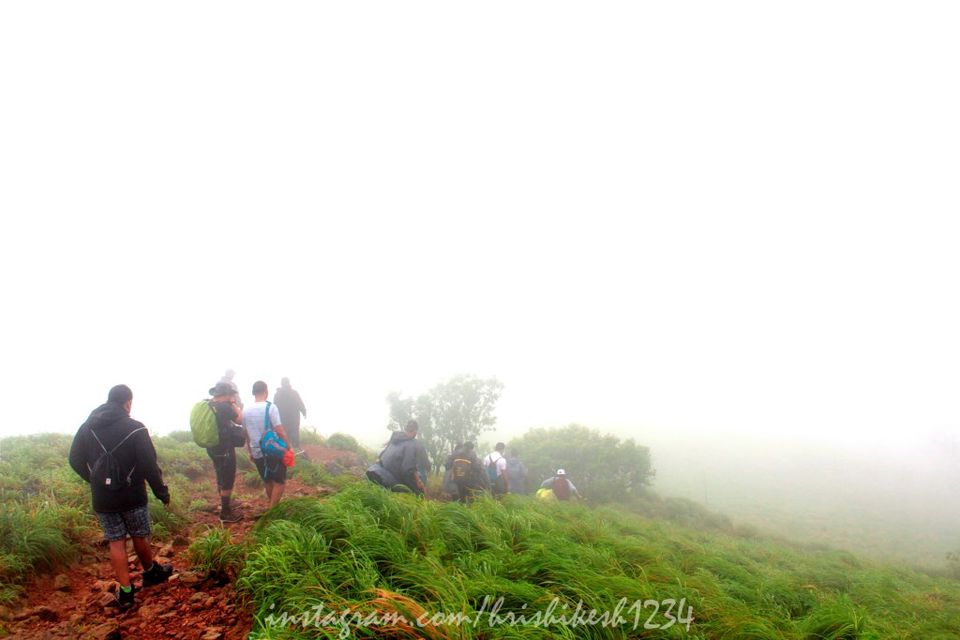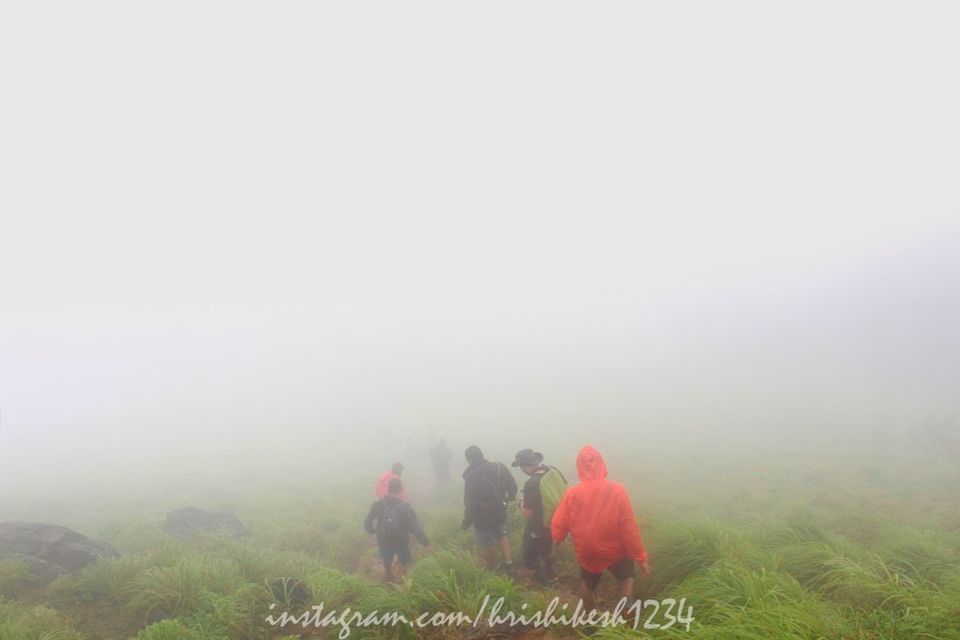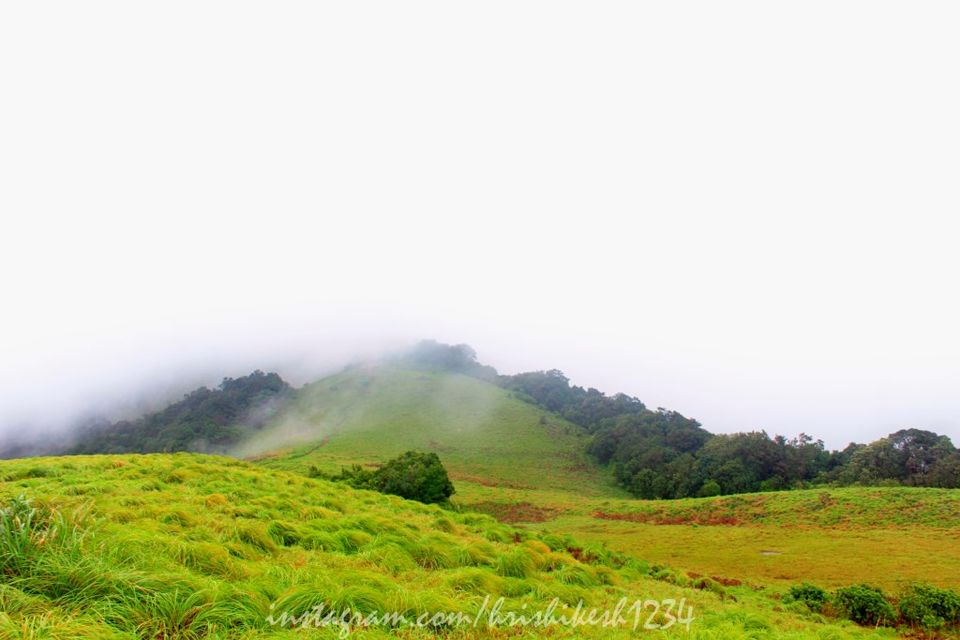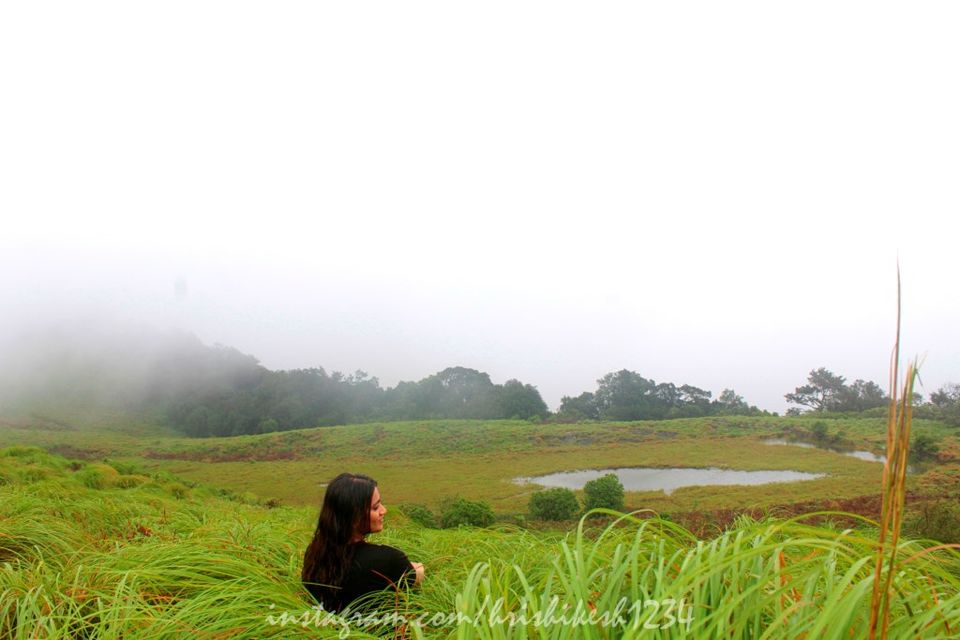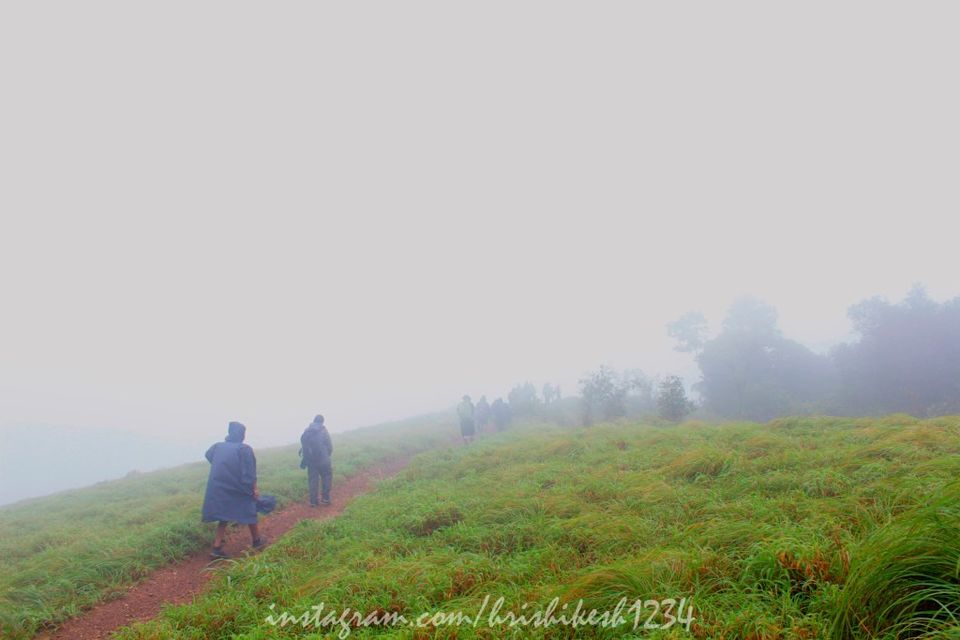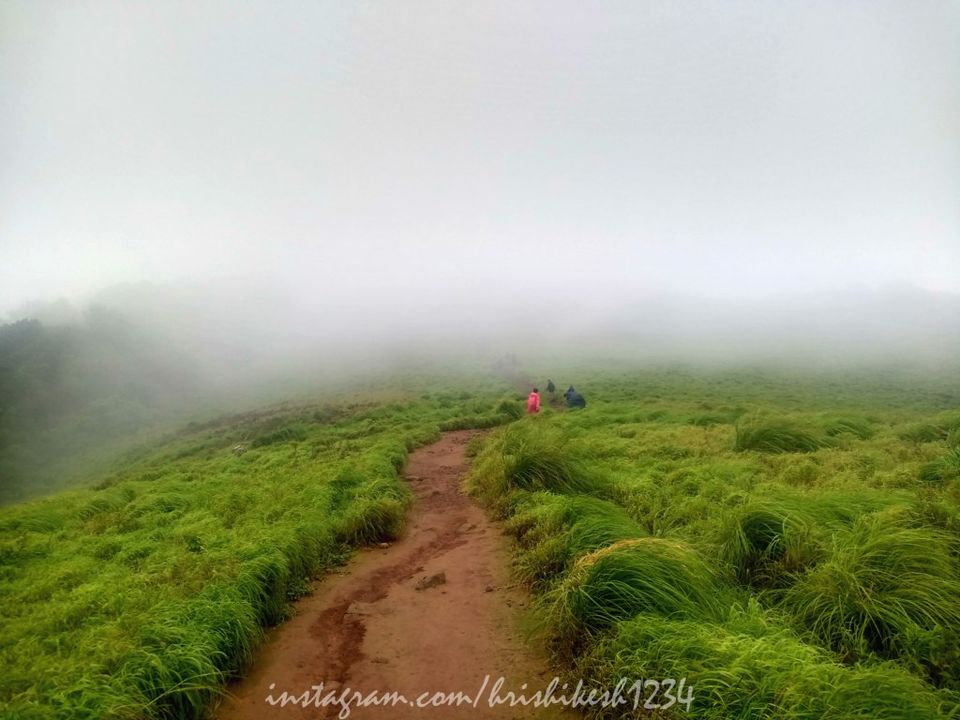 The Paithalmala top was completely engulfed in mist and clouds. I mean like 0 visibility, literally. The forest has now given way to green meadows. Endless meadows of green carpet. The sudden spurt of rain drops would scare the hell out of us, forcing us to hide our cameras and phones and take out our rain covers, only for it to halt after 5 mins. It was windy and the misty clouds all around made sure we didn't see the hills and villages in the distance down below. We walked further ahead, down till the viewpoint guarded by metal rails. The views from here were better and much clear.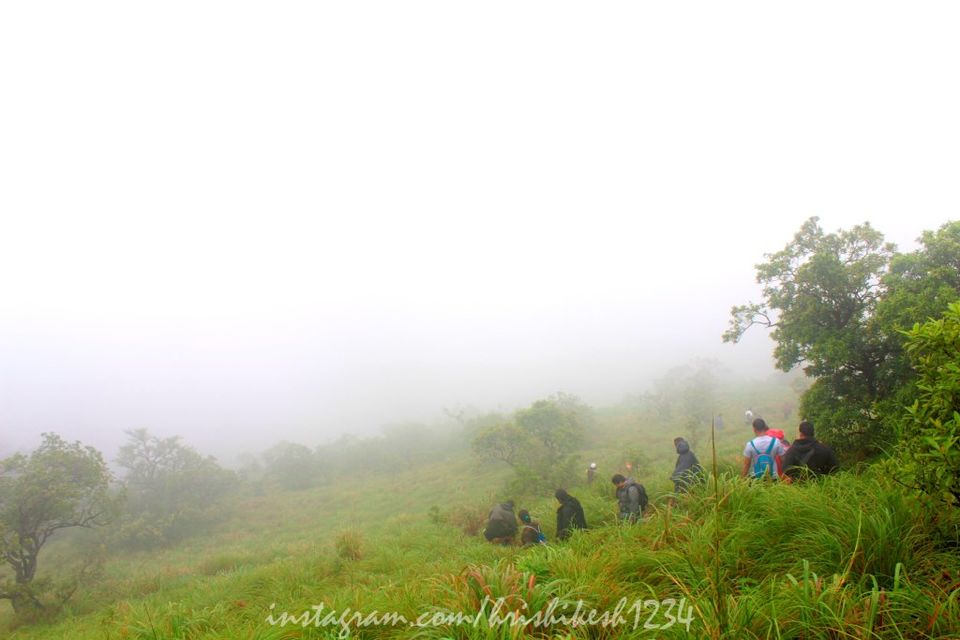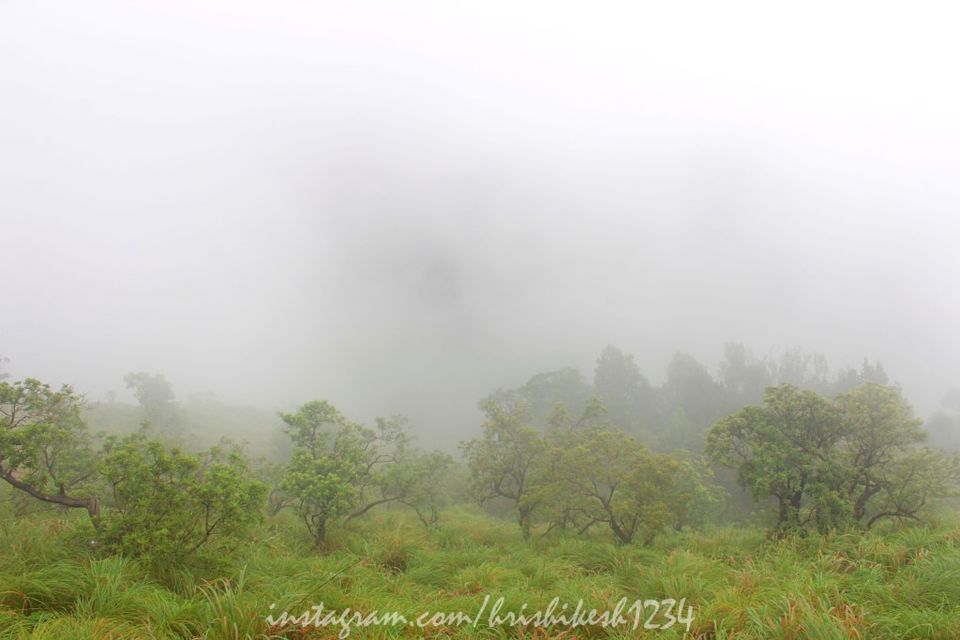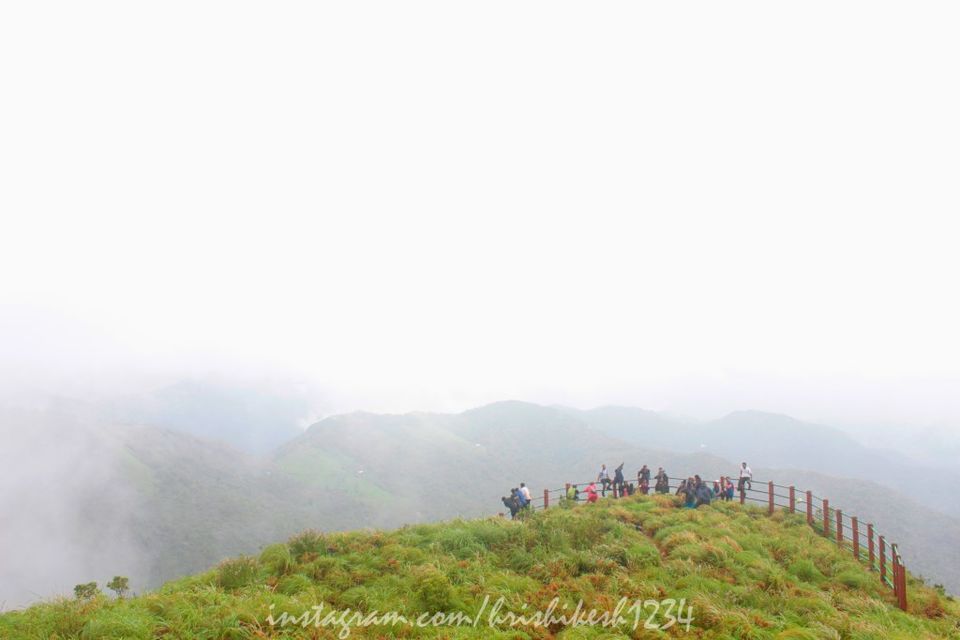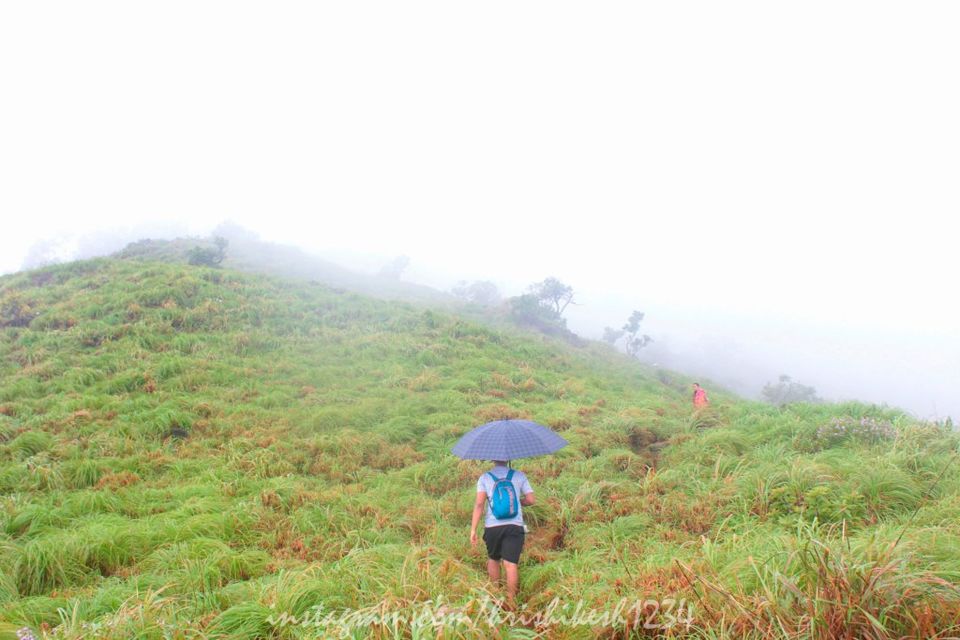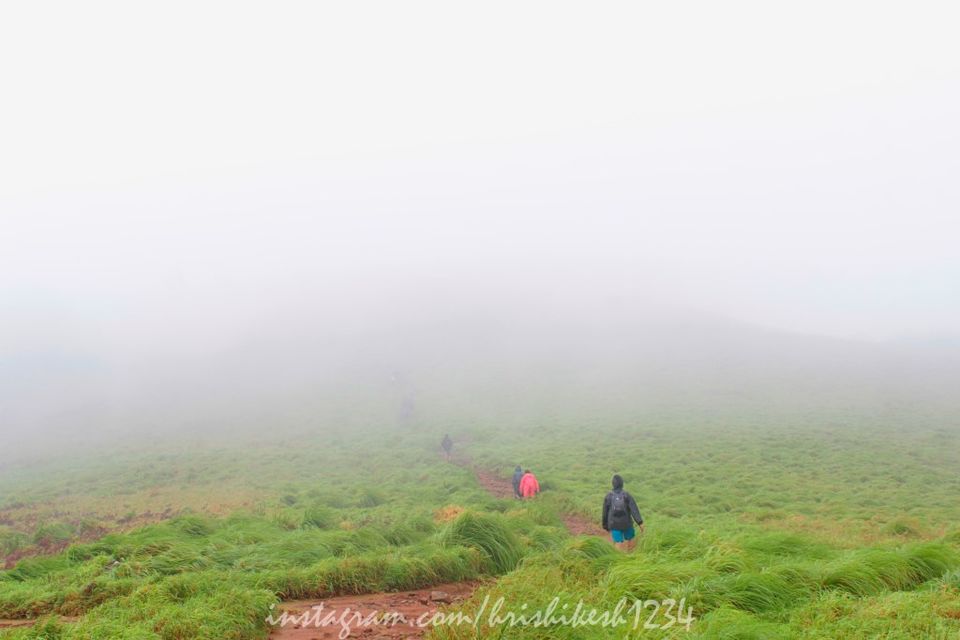 Time to head back. Remember, we are yet to have lunch. Luckily though it wasn't raining anymore as we trace our path back. Back through the same meadows and forest we soon arrived back at the check post, and so did the rains. And this time around it won't stop for a while. Reluctantly, we venture out, getting all soaked even though we tried our best to stay whatever dry that we were. Going back to our homestay in pond filled shoes with some clumsy steps. Needless to say reaching back was a much quicker affair than going up.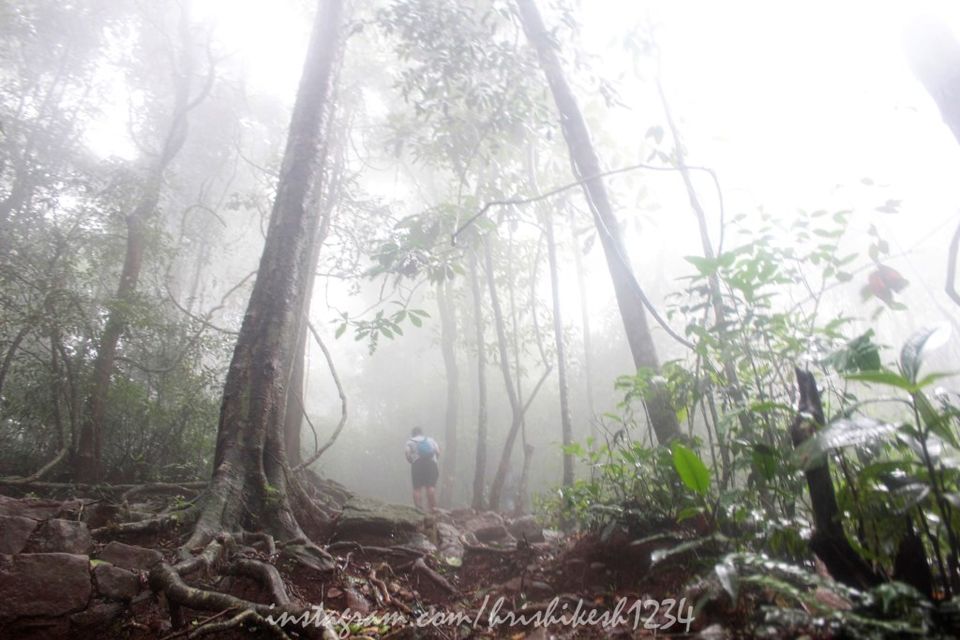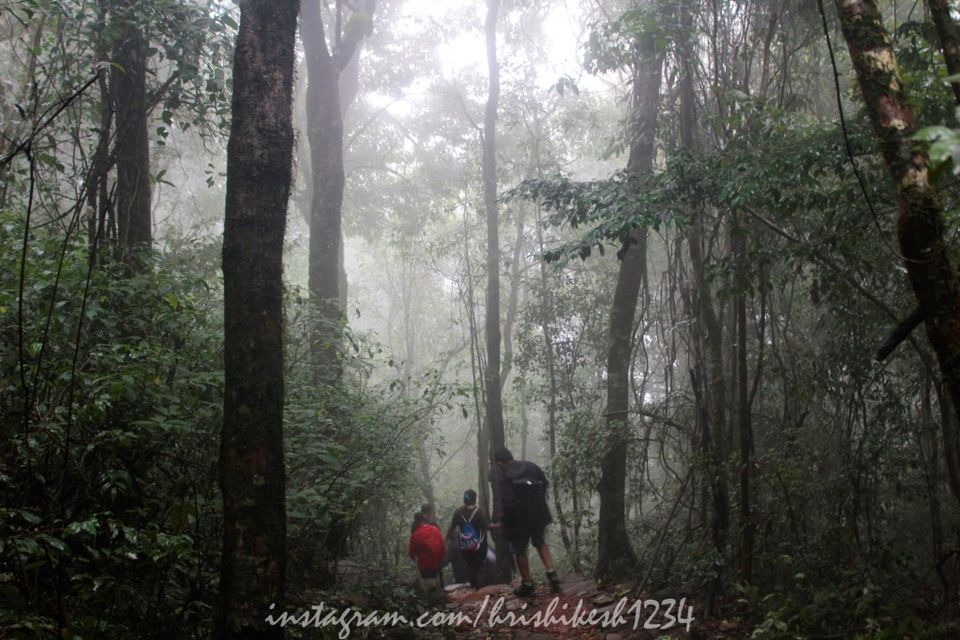 We reached there only by 5, and hunger pangs ensured we binged on some delicious lunch with a tasty (one of the tastiest I would say) sambar, pickles and chutney, irrespective of the time. The day was well spent indeed. Night struck and our tired souls hoped on the sing-along bandwagon along with some ear-splitting Mafia. We still had room for dinner, and what better than chicken made in local style. Tomorrow we visit their private waterfall, play in the waters, and then head to Palakkayam Thattu before foraying back to Bengaluru.

Day 2: Waterfall, Water-Fun, and Palakkayam Thattu
Last night I had a blissful sleep inside the tent. We woke up to the sounds of a fiery river flowing by and rustling of leaves. Our start to the morning was pretty slow thanks to the weather and our surroundings. The valley, the hills, right in front of us had a mystic aura to it. The candy ball clouds floating on top of it made for a perfect start to our morning. Anyways, our affair with good food would continue to breakfast. Post which we walked up to the Amrita waterfall which according to the owner was their private waterfall. Owing to incessant rains the waterfall was ferocious and 1 wrong step would be the final one. Post some pics we were to play in the same waters, but for that had to hike up back again and go via a different path.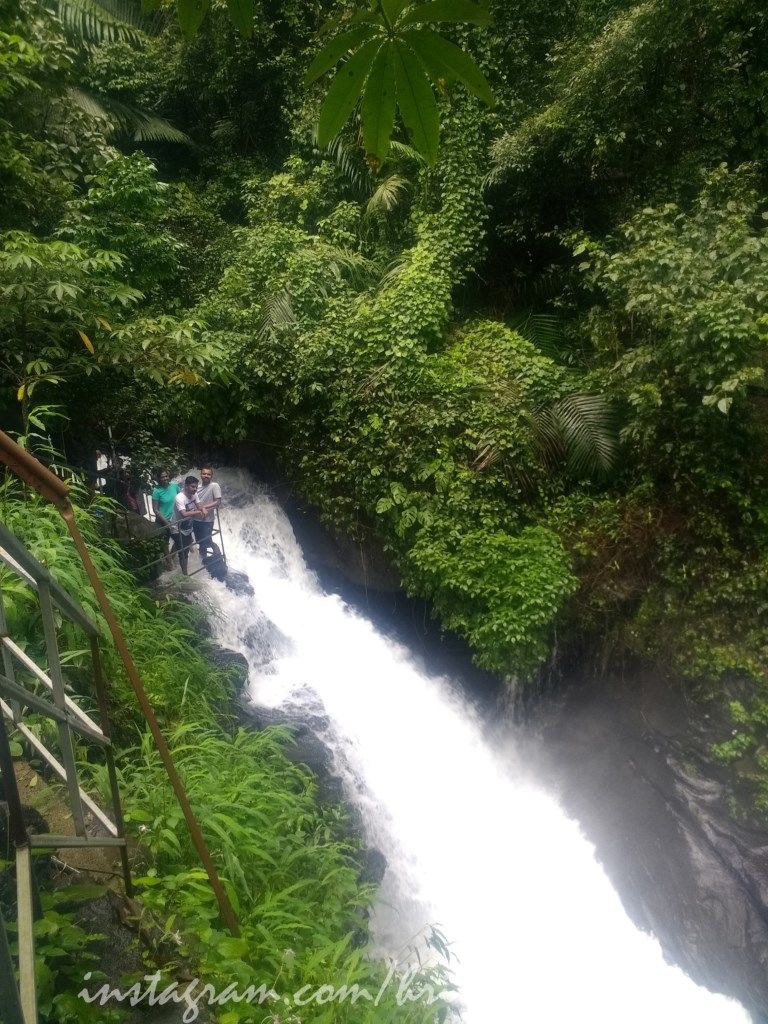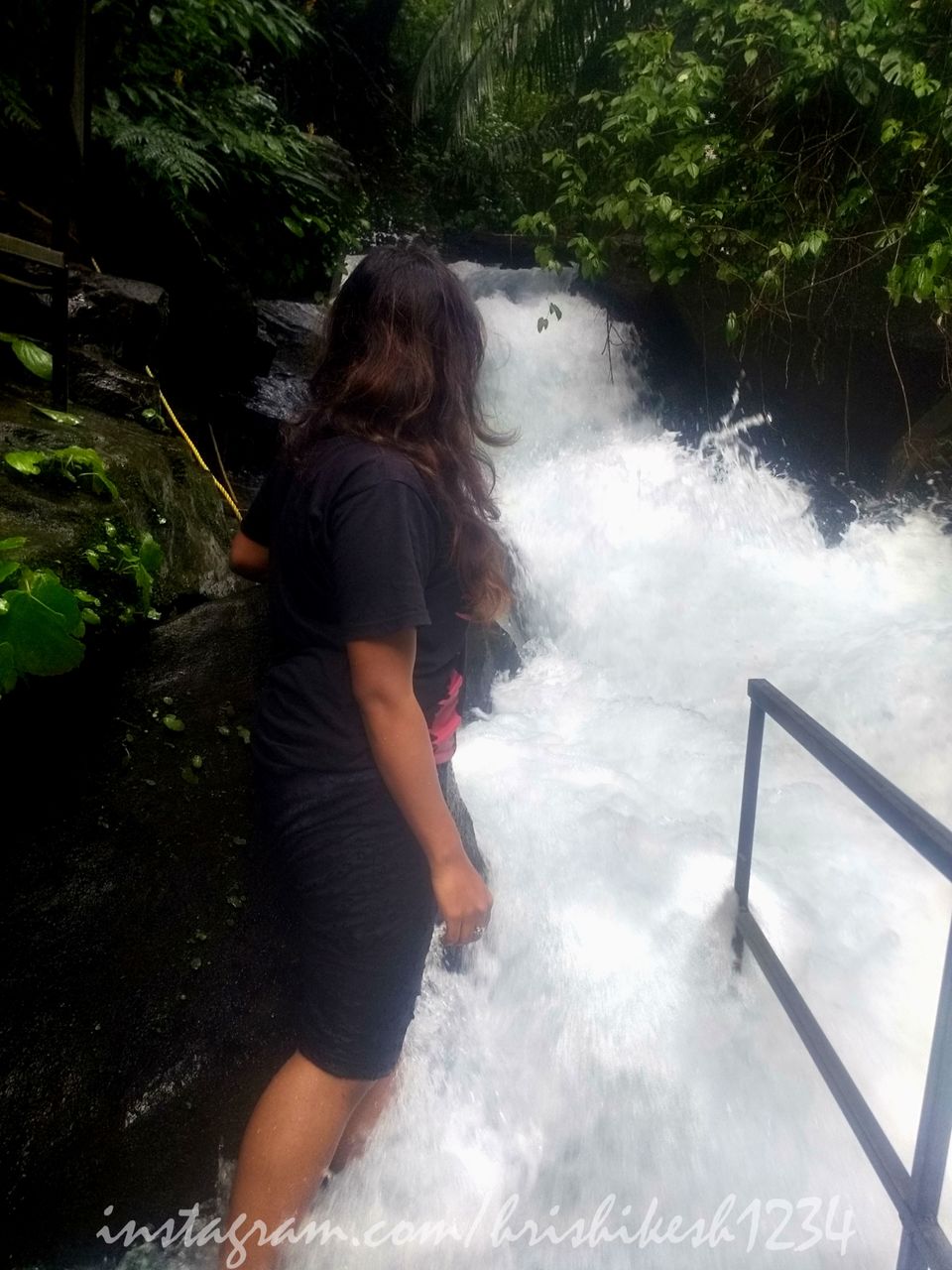 Amidst dense tree-line here lies a river stream gorgeous enough to make your heart skip a beat. A perfect spot to indulge in some playful fun. Too bad I didn't have the camera and had to make do with my poor quality phone cam, else this place made for an excellent photo-opportunity. The cool, serene water passing through relieved off all the pain and worries within. Rejuvenating, I would say is an understatement. Sitting in the middle of flowing, cold waters was one thing that now completes this trip.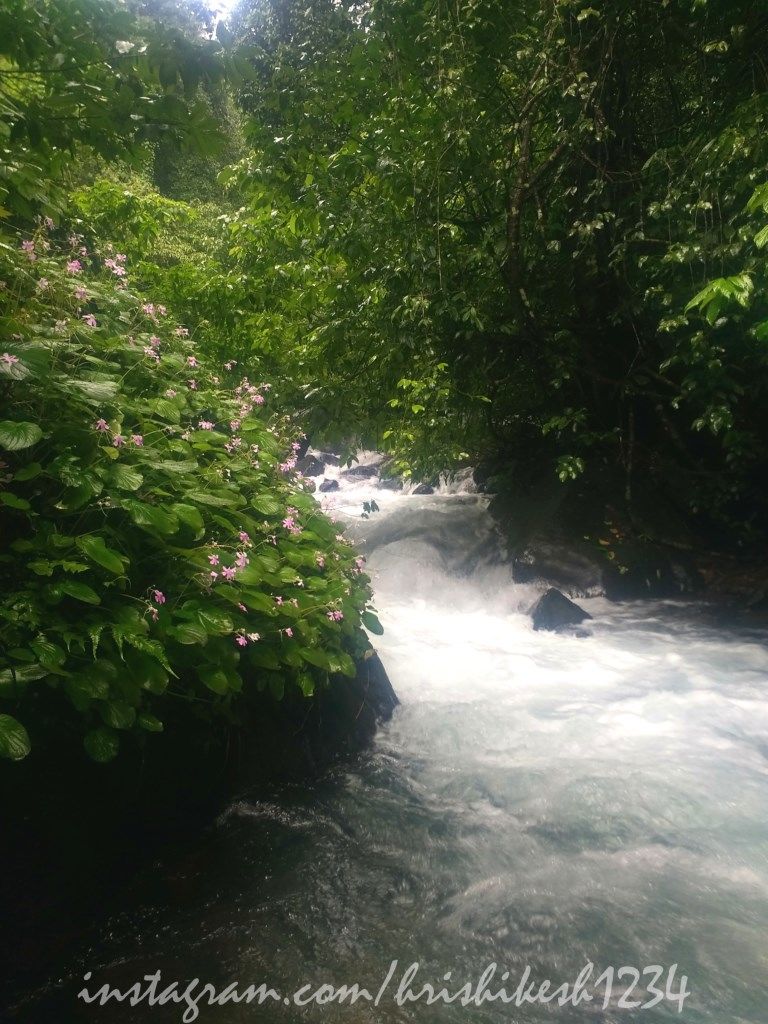 As much we would have loved to stay here forever its time to move on to our next destination. And we are already running late. Quickly out of water, our bags packed with our wet clothes and stinky shoes we marched out. This place was one of the most memorable in any of my trips with BTC. The weather was pleasant as usual outside, with traces of sunlight. By the time all were on board it was pouring outside. Our next stop was to Palakkayam Thattu, about 15 kms from Paithalmala.
This part of Kerala felt so raw and untouched. The coconut trees all around, rivers in full swing, neat and clean villages and an abundance of greenery really made for an enchanting ride. We reached the base of the Palakkayam Thattu, and from here its around 3-4 kms of uphill walk to the top. You may also hire a jeep till the top or take your 2-wheelers, but be warned the roads gets muddy in between. Now I'll be honest here; I was not anticipating a kind of a trek, but just a small walk. But it ended up being another effort to the body. The magnificent views of the adjoining hills surely made for an awesome walk up. And once at the top you get a vibrant bird's eye view of the entire Kannur and Western Ghats. This place is quite popular on the tourism circuit, and hence wasn't surprised to see lot of locals flocking here. The Govt. has tried to build up the place with zorbing, viewpoints,cafeterias and seating arrangements. We spent quite a lot of time clicking and posing around.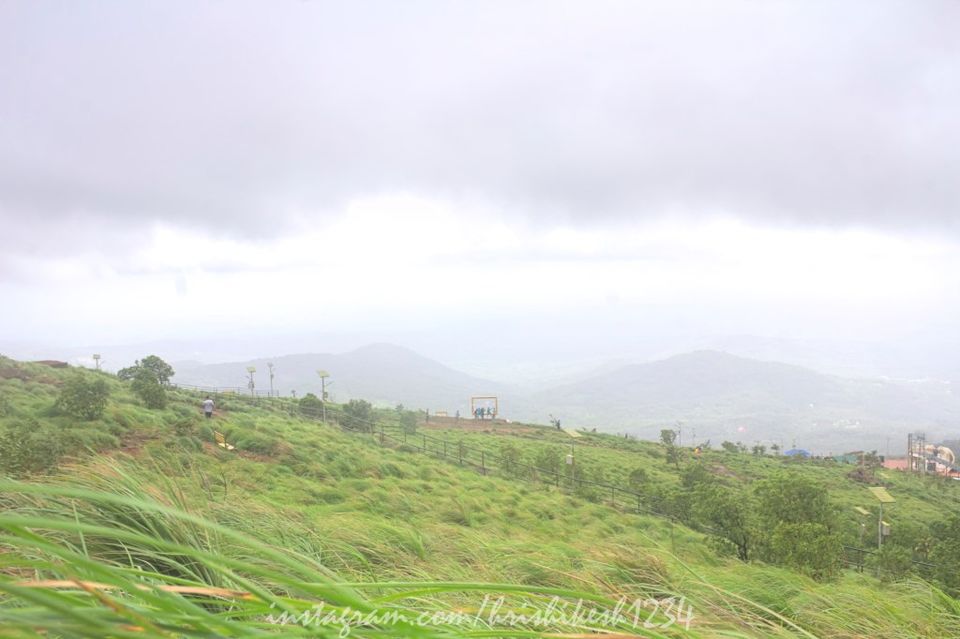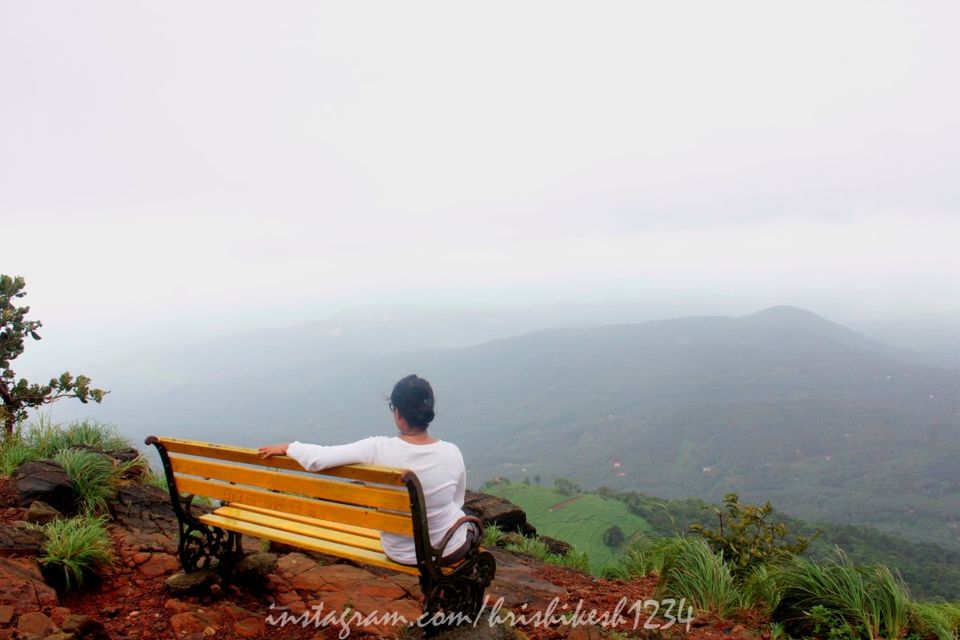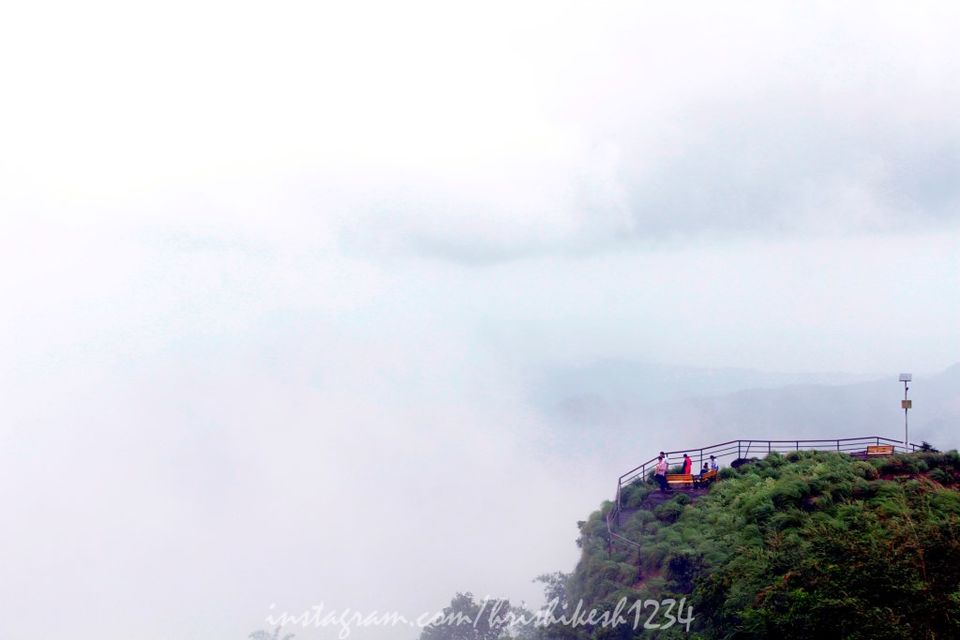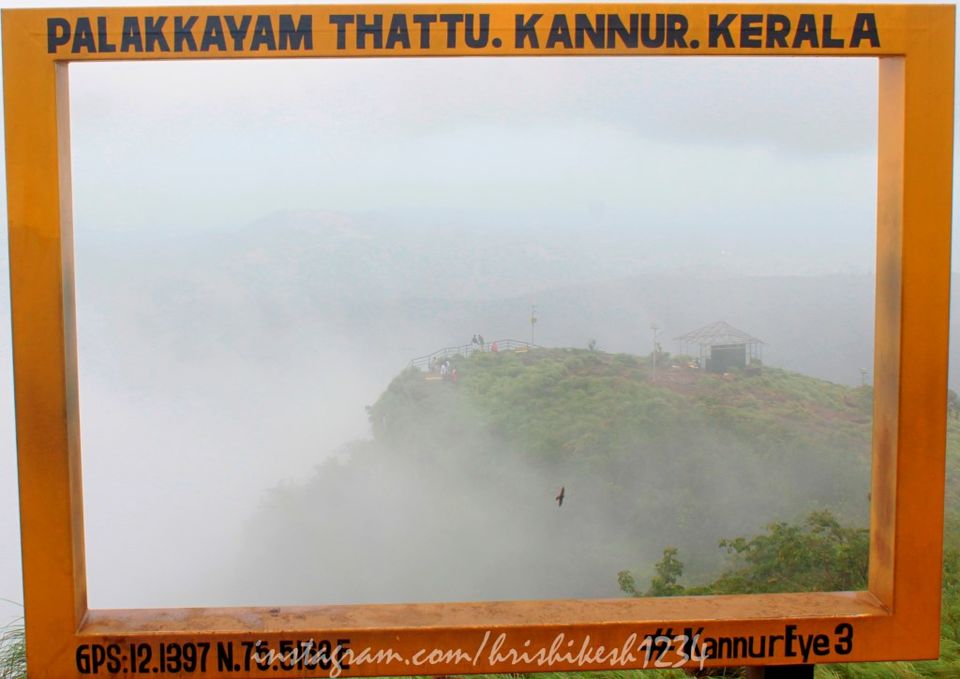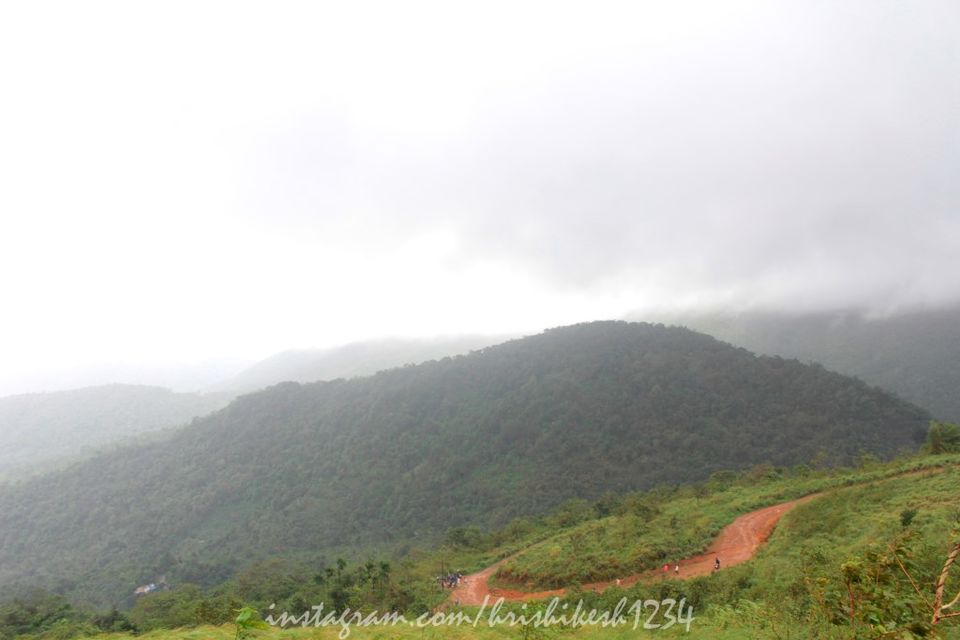 Time for us to head back home now. For some unknown reason it didn't rain this whole time, just some light drizzle here and there. Once there at the base we were on our way back to Bengaluru without any wait as we anticipated reaching late. You might have played Antakshari a hundred times but I bet try playing Food Antakshari next time around. The level of creativity people show here (imagine the horror when someone says Watermelon ka halwa) will frighten your gastronomical taste-buds.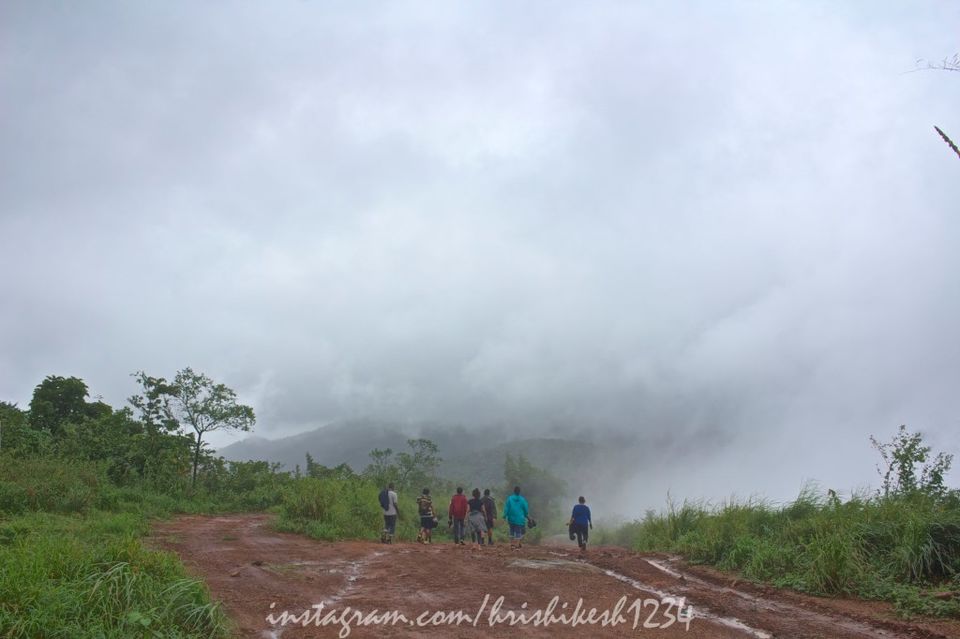 This particular trip was more about discovering about the lesser known trekking trails than going on a pre-defined itinerary. Kerala is wonderful, Paithalmala even more invigorating. This small and easy trek was a perfect escapade, to break away from that routine life. While other trekking routes gets more and more crowded these kind of exploration treks and places leaves you wanting to explore more such virgin paths.