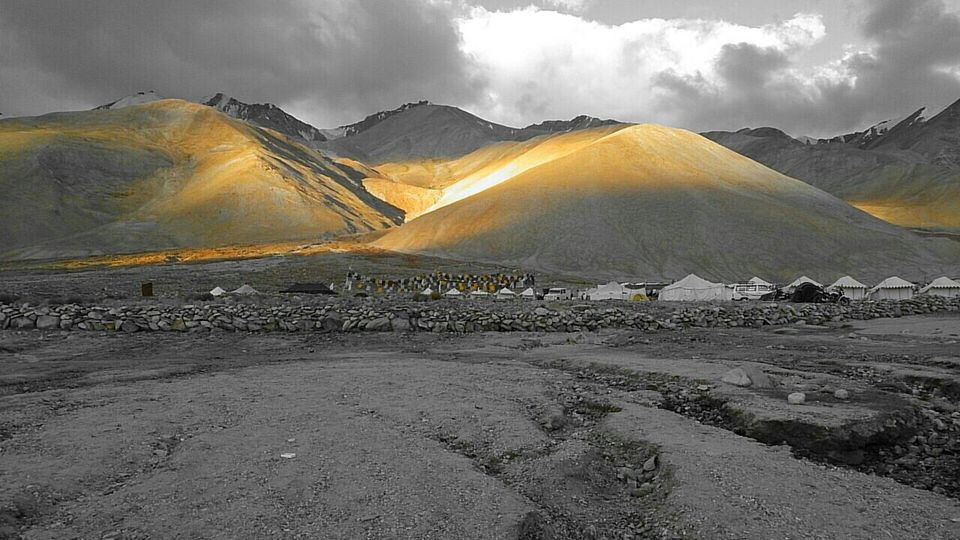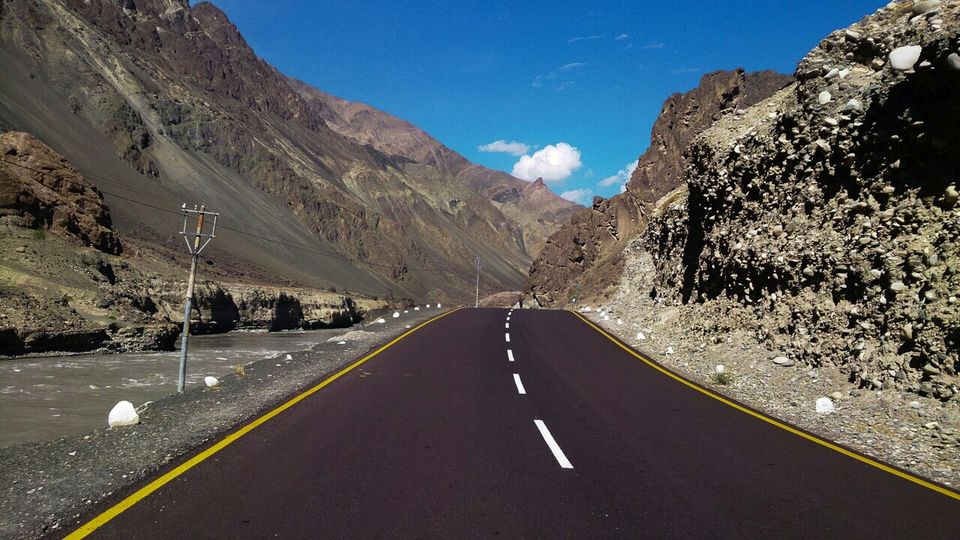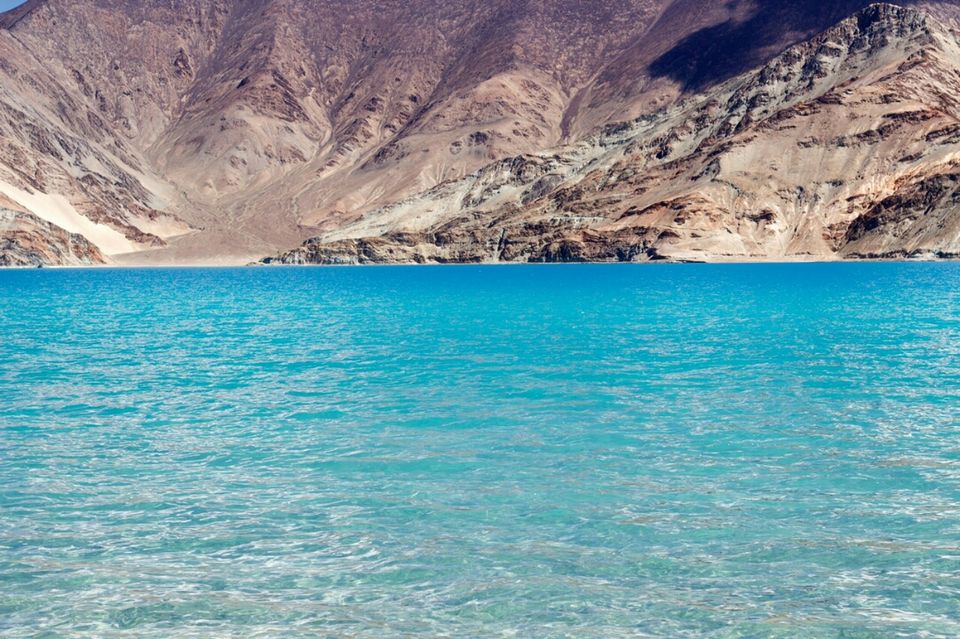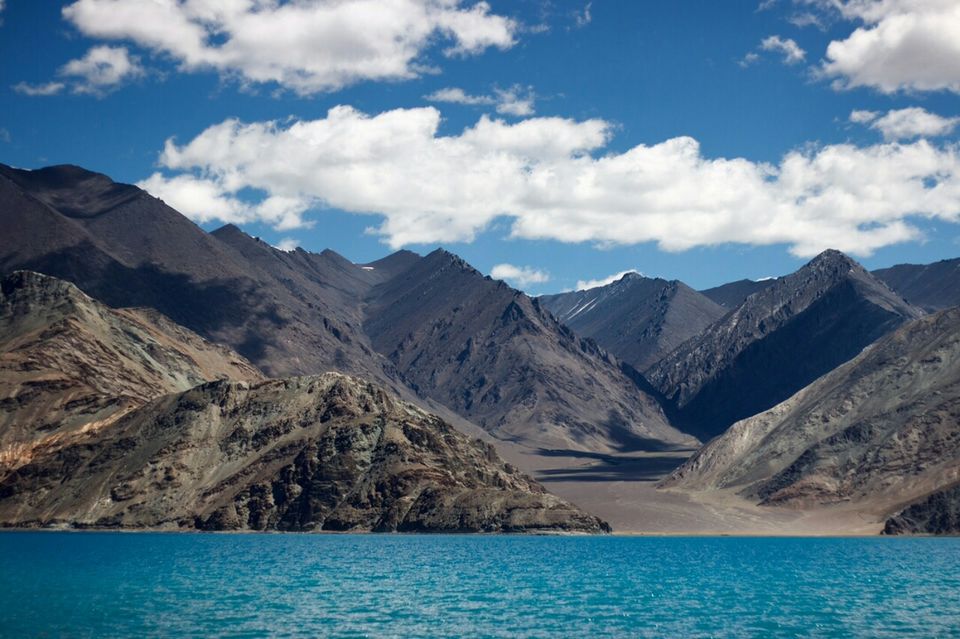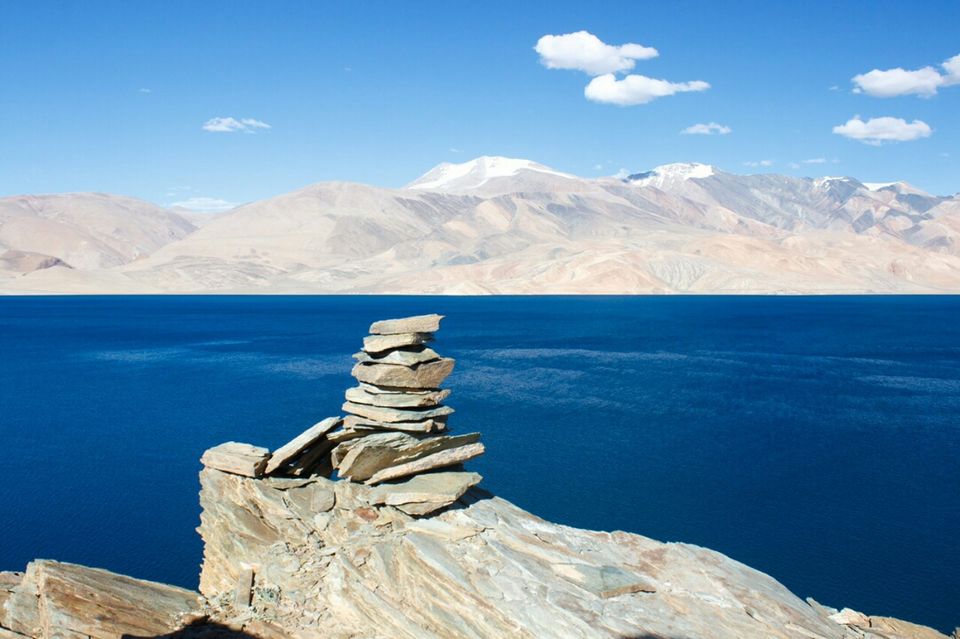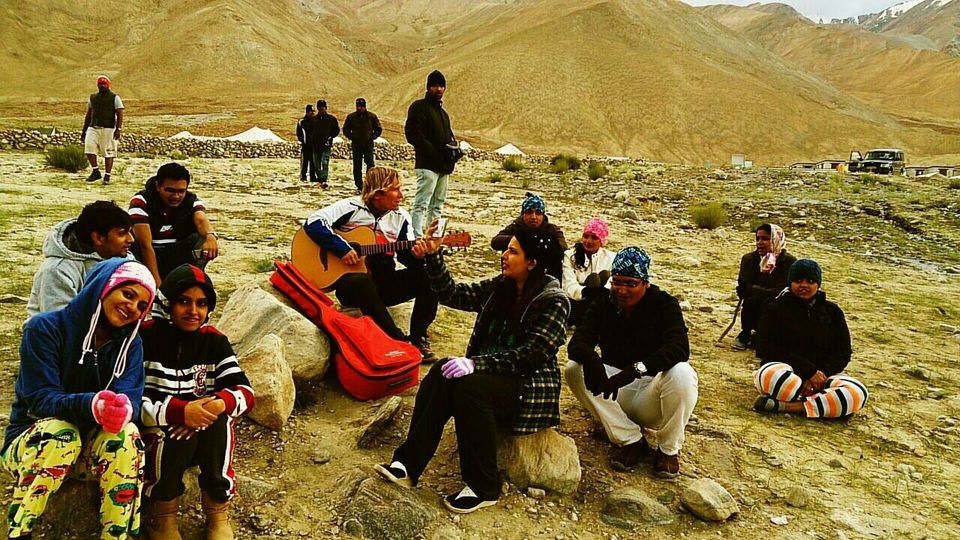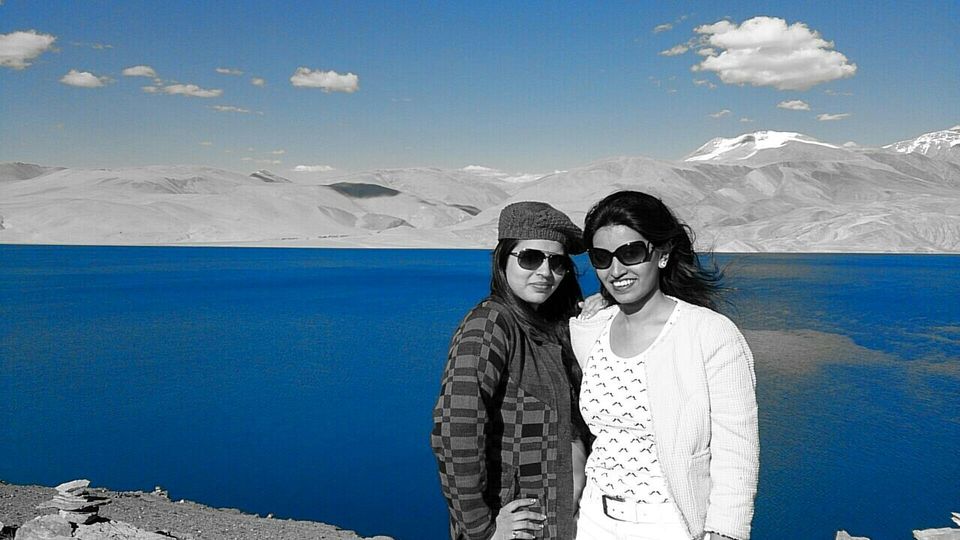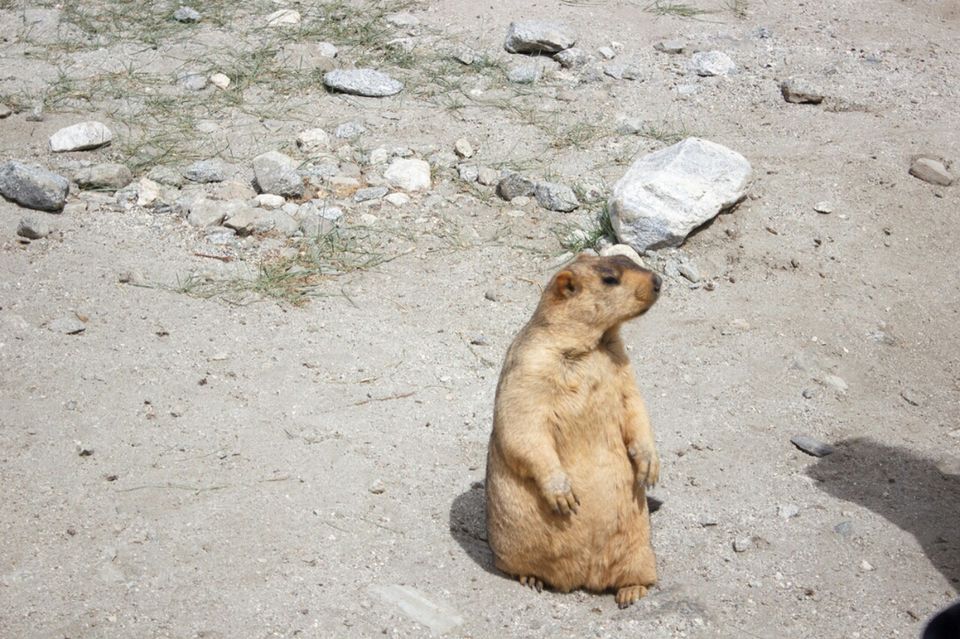 Leh Ladakh- A place you would want to get lost and never want be found...Nothing in this world can be compared to the mysticism and divinity of the eloquent landscapes offered by Leh Ladakh...A person who steps into this heavenly lieu is filled with an intense, passionate and ardent desire of wanting more of it..the quest just never ends...
Bikers possesing Harley Davidsons' or I should say Harley Davidsons' posessing bikers rattling on the highway is a view unmatched...
The virgin waters of the lakes, Tso Moriri and Pangong Tso will surely give you a feeling of abundant joy and peace...
The passages connecting different places of the city seem like an entirely different planet with uniquely colored rocks in the shades of greens purples and reds...
The cutest animals alive on this planet are also given shelter by this one of a kind place...These animals called marmots will take your breath away by their adorableness having squirrel like faces and a tummy so huge and round that it almost makes them look like baloons :P :P
And not to forget the courteous people living there..they welcome you in a manner that not even our own people would..no wonder the place is so charming and beautiful that its very difficult to be a bad hearted person when you have the luck to reside in that heaven.
I felt so proud to be an Indian after actually witnessing the achievements and conquests of our Indian army..
I will never fall short of words, while describing the blissfulness of this place..
I did not choose to go there I would rather consider myself a person that leh ladakh chose to call in its arms :) :)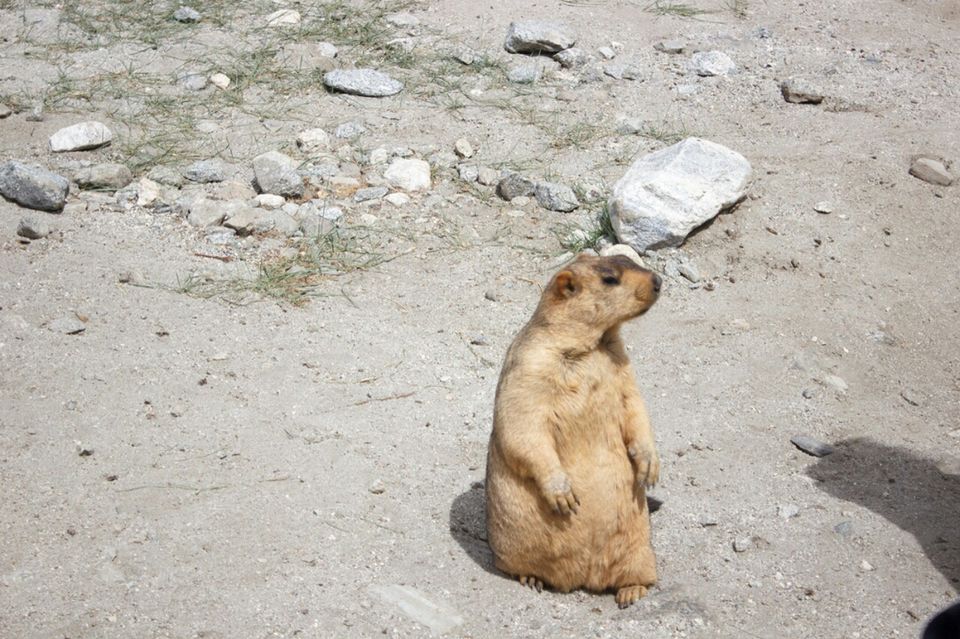 Star of the movie- The Marmot...Arent they loaded with cuteness? ;) ;)