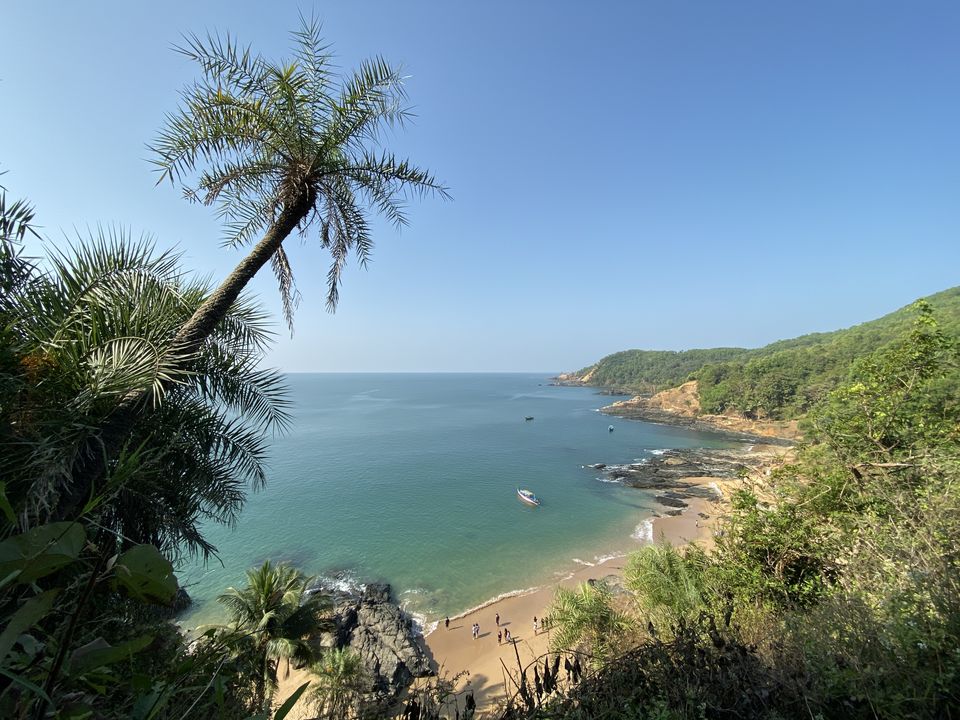 Yeah I get it what you're thinking, and exactly so were my thoughts as well when I heard of a trek on beach! You go to a beach to relax, play in the waters. In fact, beach and trek don't go along together. And yet I went on a beach trek...
It so happened I got an email from Mamta & Niranjan from the famed Bangalore Adventurers (BAT) about a beach trek. The serene, secluded coastal areas of Karnataka is home to some of the most pristine beaches you'd ever come across, yet without the clamor and teeming crowds compared to other popular beaches. The Kumta to Gokarna beach trek sounded interesting enough on paper. But I still had some reservations though.

And just at the last moment I decided to count me in. My pickup from Shantala Silks was at 8:30 pm, and I reached back from office at 6:45. And going by the famous traffic of Bengaluru on a Friday night I just had 15 mins to arrange my stuff and pack my bag. Snaking through some crazy traffic I managed to reach at sharp 8:30 pm, where our trek leads Bhushan and Rajendran were anticipating the remaining members. Once all aboard we were onto some merry-making inside the bus, in the form of our introductions. Post picking up few more compatriots at Yeshvanthpura we were on our way to Kumta. We were supposed to reach Kumta by 7 am.
Day 1: Trek from Kumta Beach to Kagal Beach
It's 9 am and we are nowhere close to Kumta. Turns out the bus had stopped 3-4 times along the way last night. The driver, it seems had an upset stomach! We reached Kumta by around 10 am, 3 hours behind schedule. Grabbed some breakfast quickly and changed to trekking gear (which happened to be floaters and Bermudas) before hopping back on our bus towards Kumta Beach, our starting point. By 11 we were at the start point, it was to be a dry, sunny day at the shores. After a brief warm-up session fine sand was up and flowing through our toes.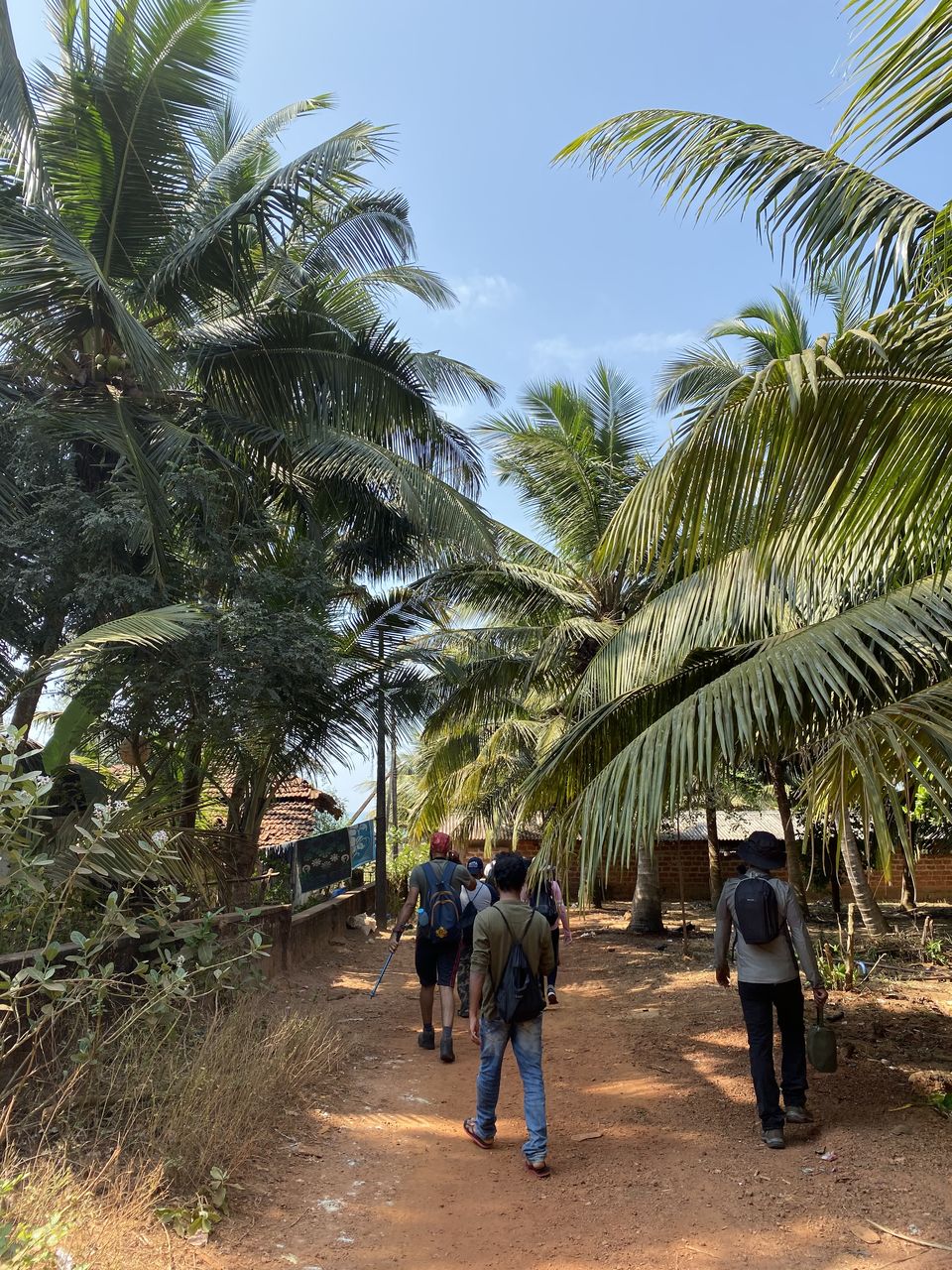 The happiness of being on a beach can never be suppressed. All of us started losing our minds the moment the waters touched our feet. Football, a flying saucer, and a pool-ball; we had come prepared. We reached Kadle beach next where we stopped for some photo ops. Basically there are around 4 beaches, Kumta, Kadle, Baada, and Kagal beach that we will cover today, all of which are at single stretch.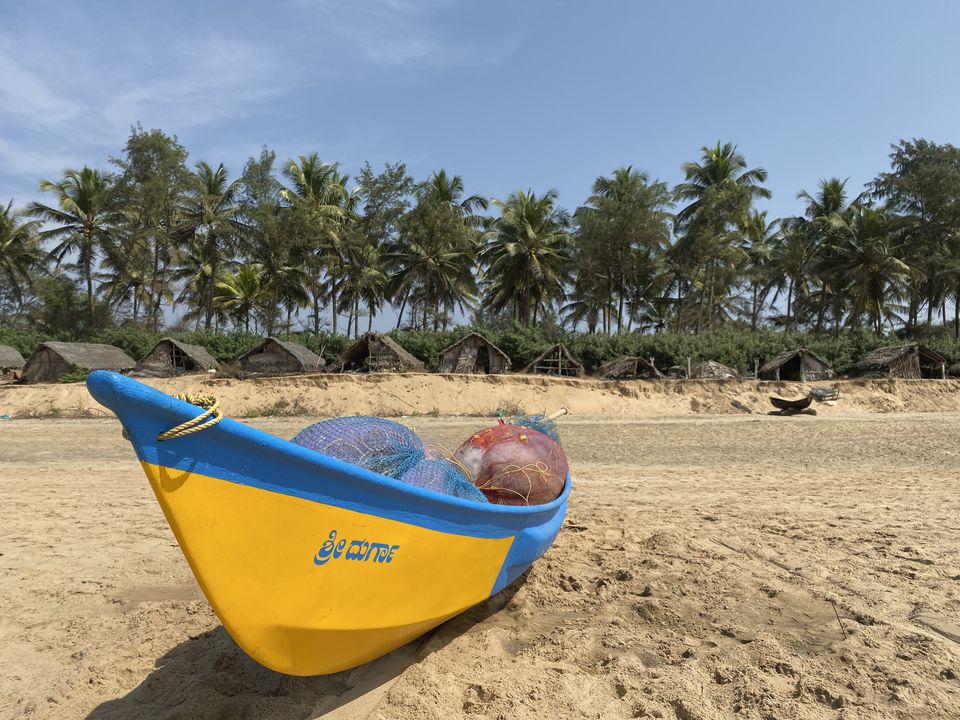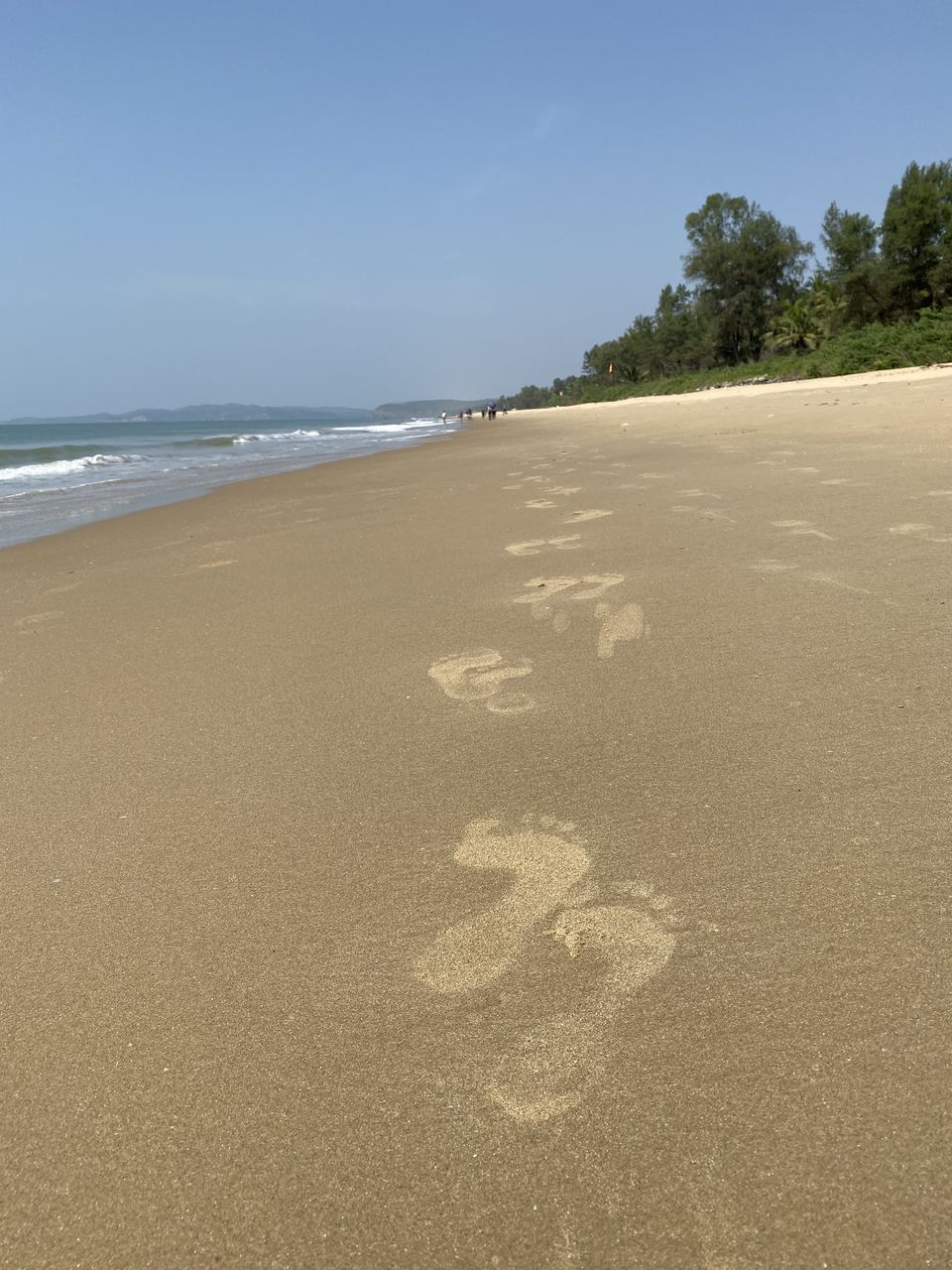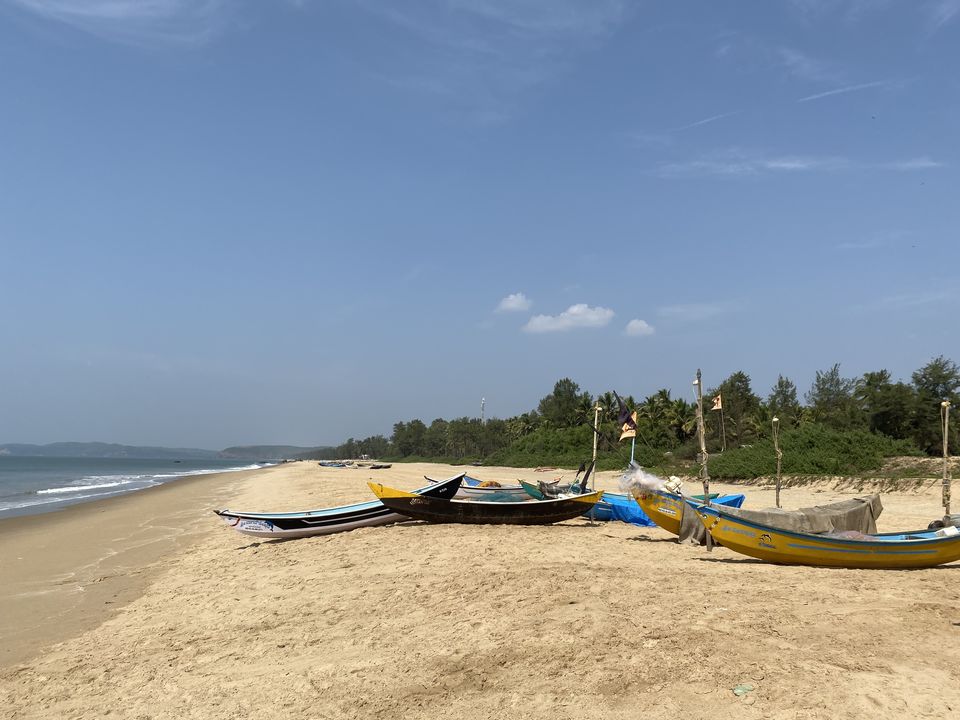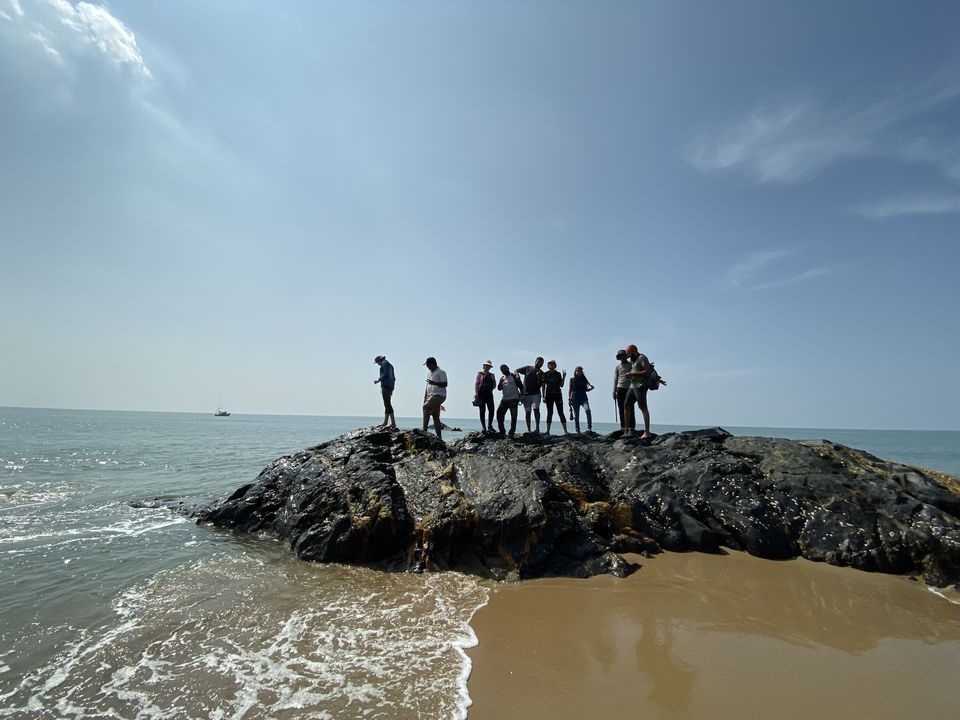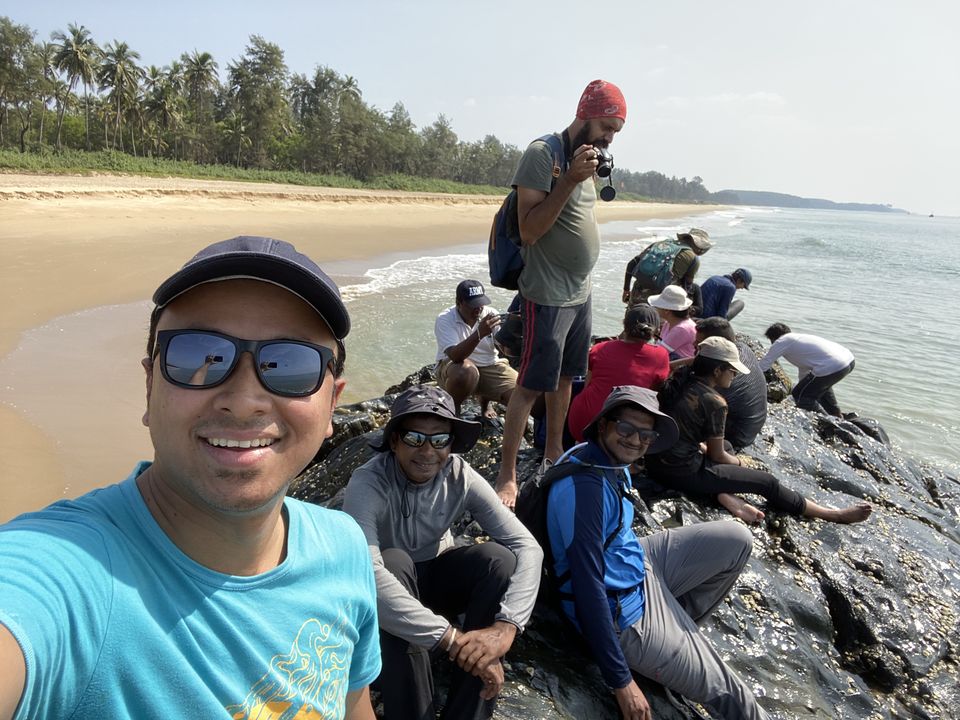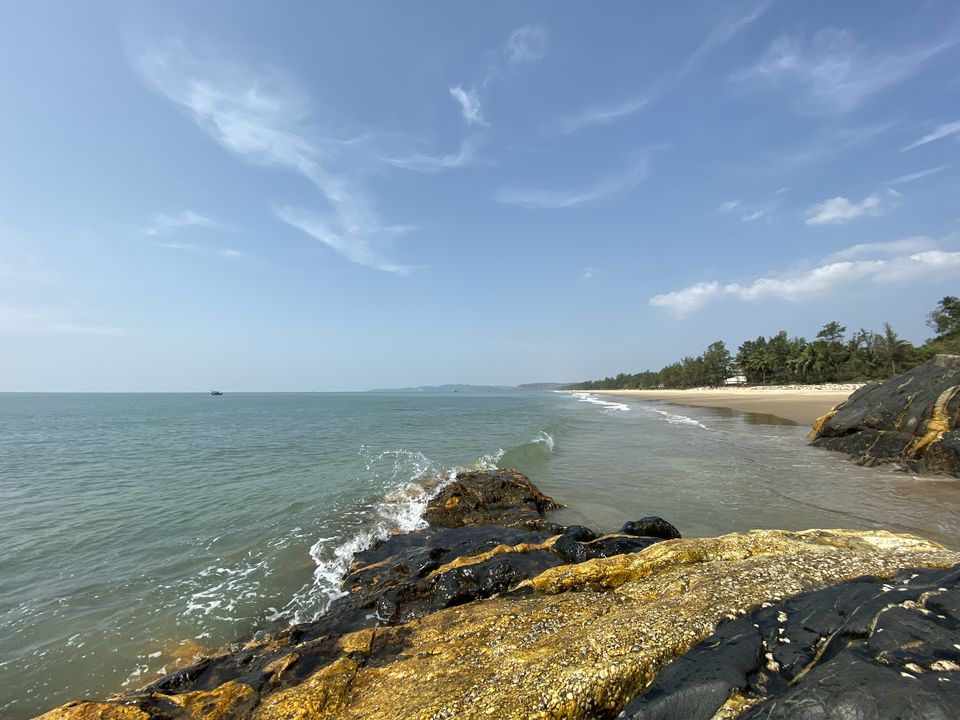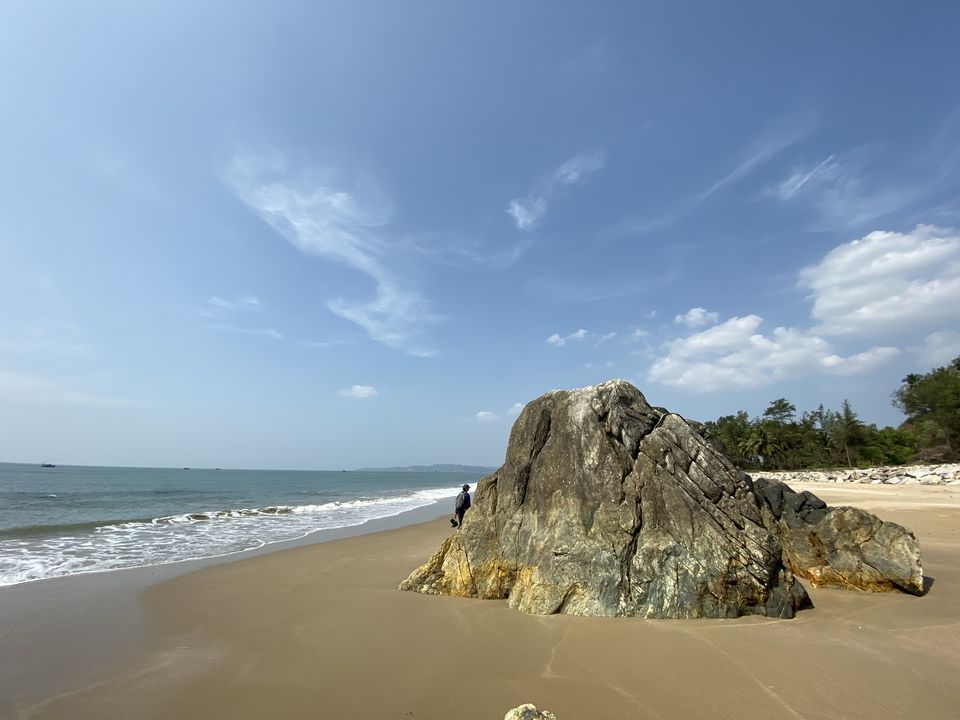 It was quite amiable with only us on the beach today, followed by some fishermen. Colorful fishing nets and boats graced the entire stretch. At the Baada beach the sand was much finer than at Kumta beach, our feet would just slide inside. The distance was not much today to cover, we were kicking the ball around, lazily strolling to our destination. One thing that everyone desperately wanted to do is jump into that crystal clear, inviting water.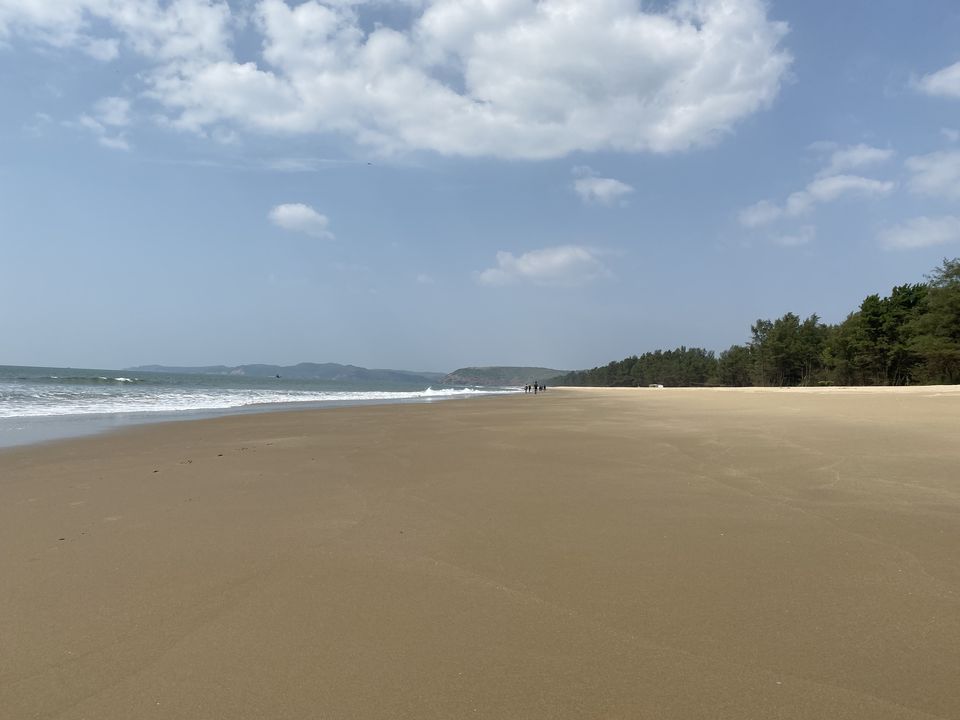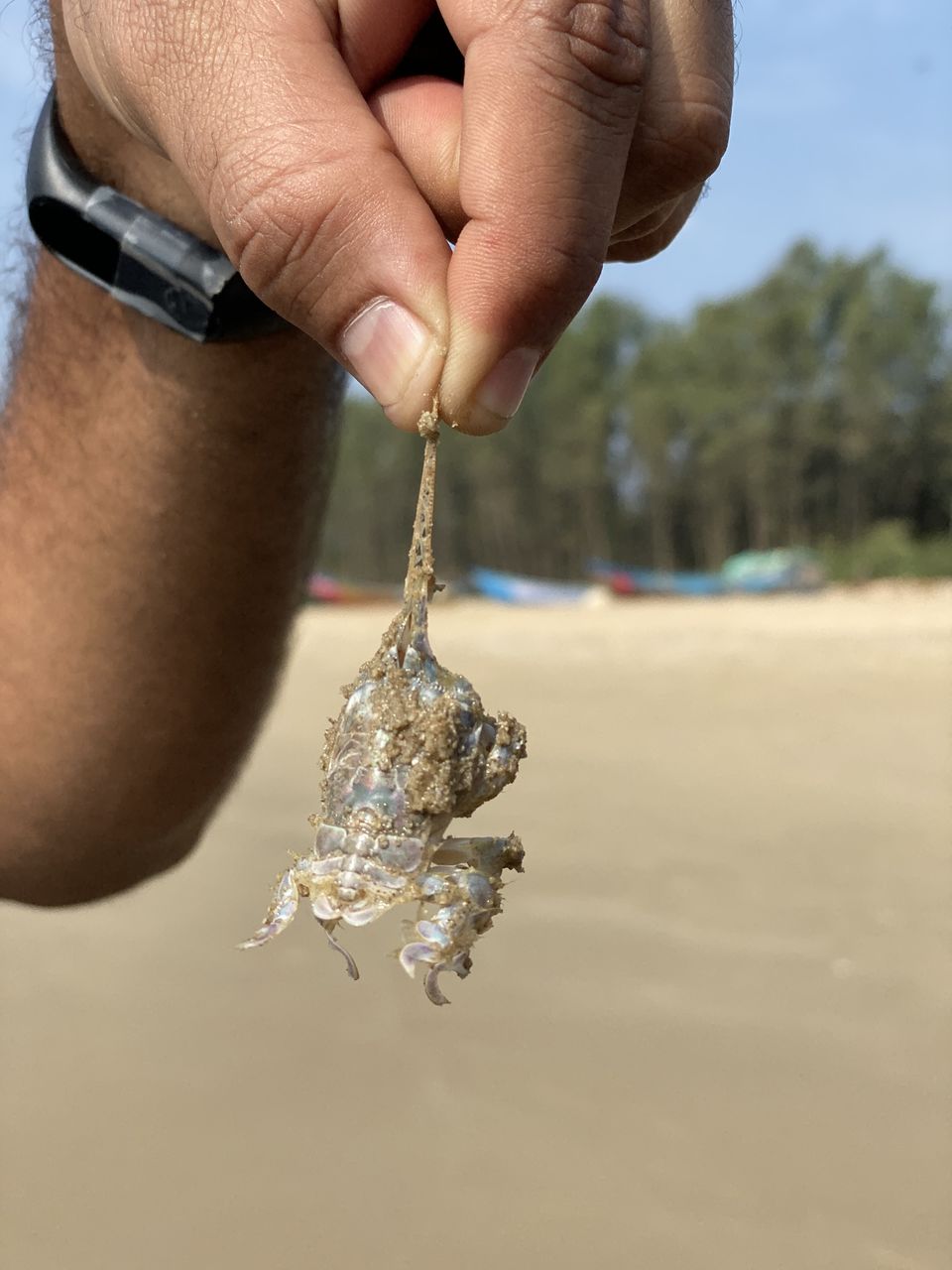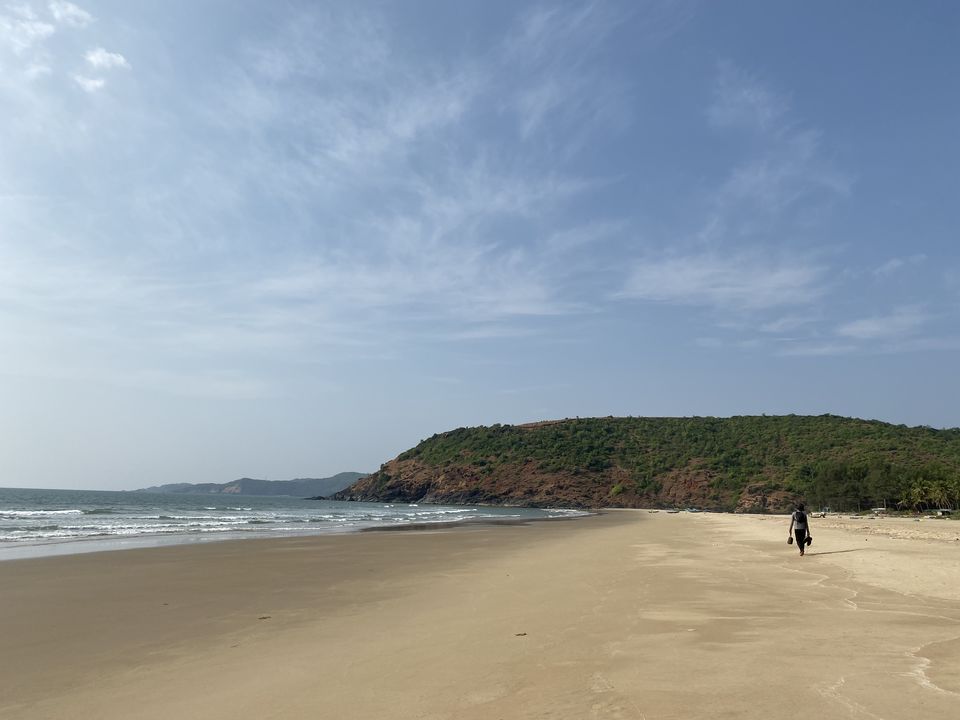 By 2:30 pm we had reached Kagal beach and our campsite for the day as well, just at the right time when hunger pangs were kicking in. Our stay was arranged at the Ocean Scenery Beach Stay, right on the beach. The accommodation was arranged in tents. After a somber lunch I wasted no time to run towards the enticing water, something I was itching to do from the moment I set foot on the beach. With a setting sun in the backdrop and a soothing, cool water all around I finally found my solace. In no time the others also raced towards the sea, and the next moment everyone's floating!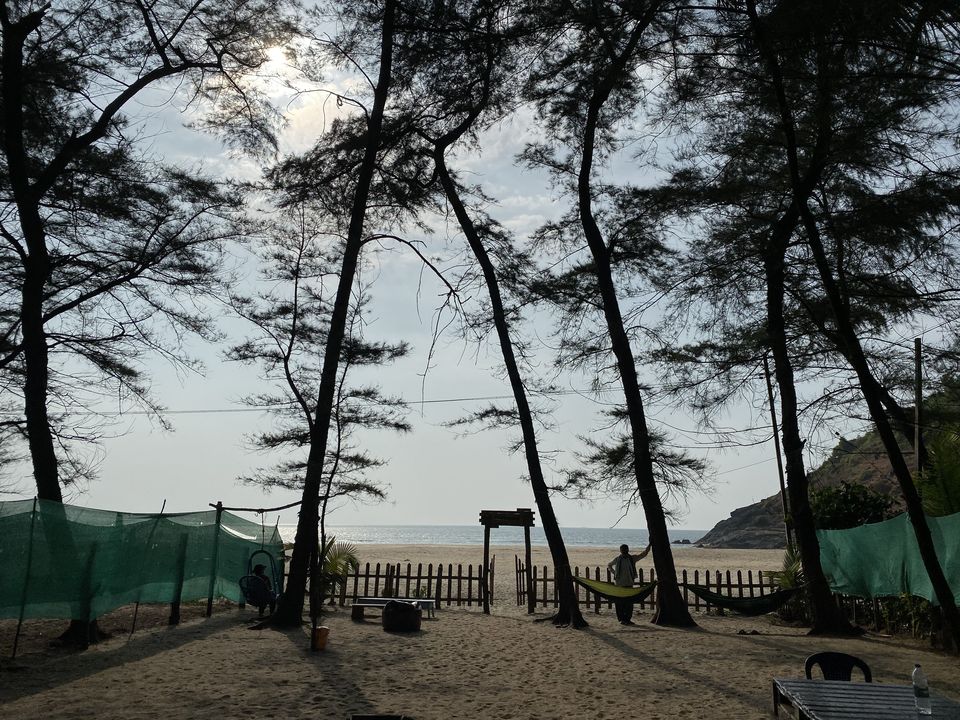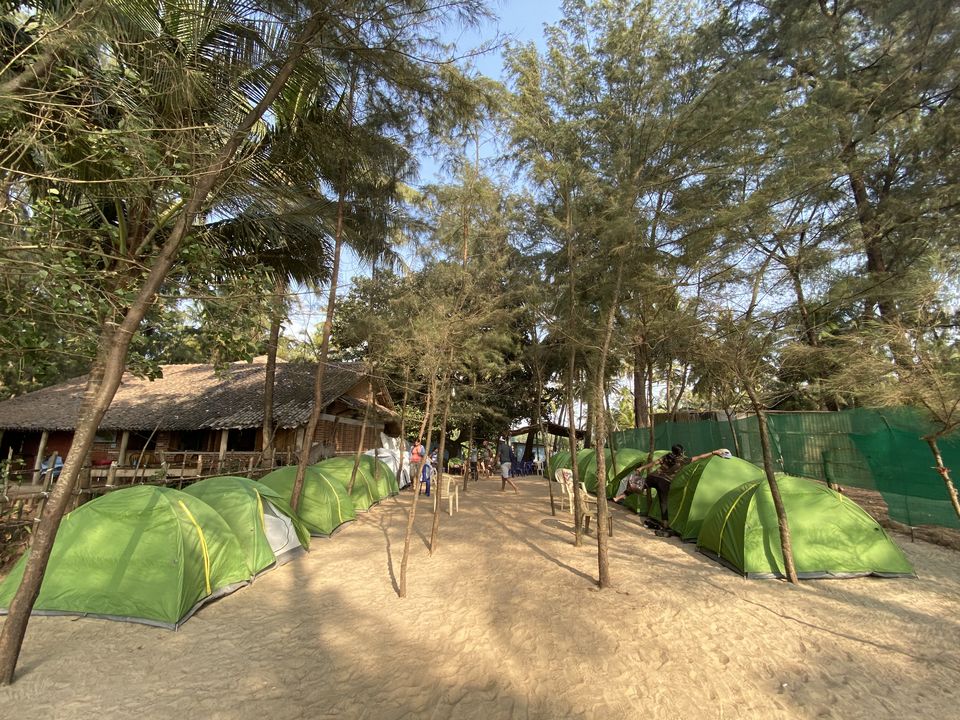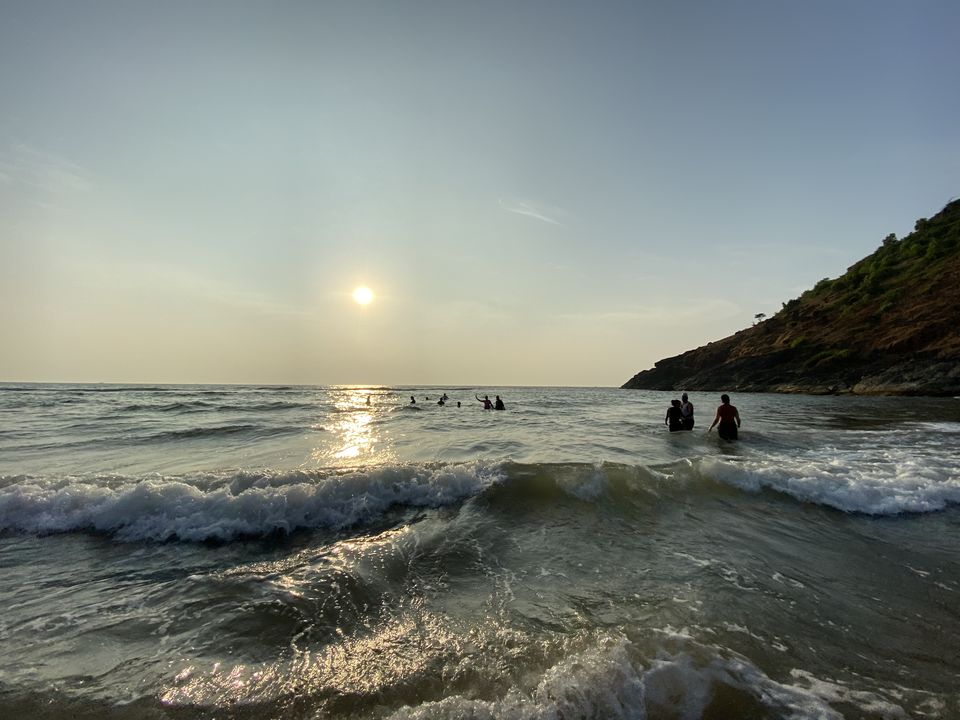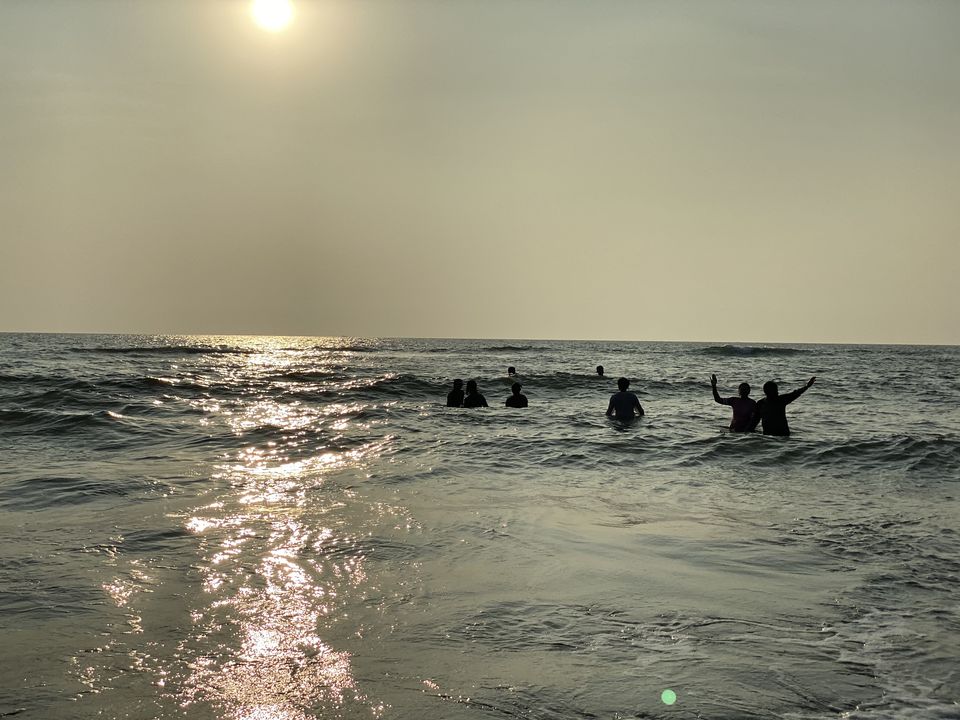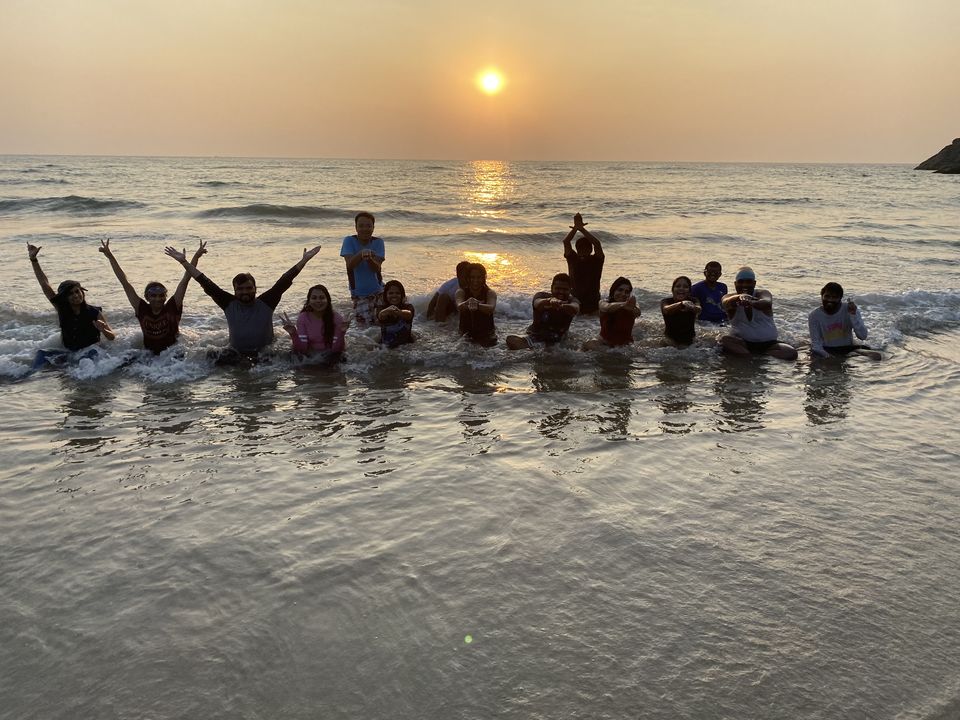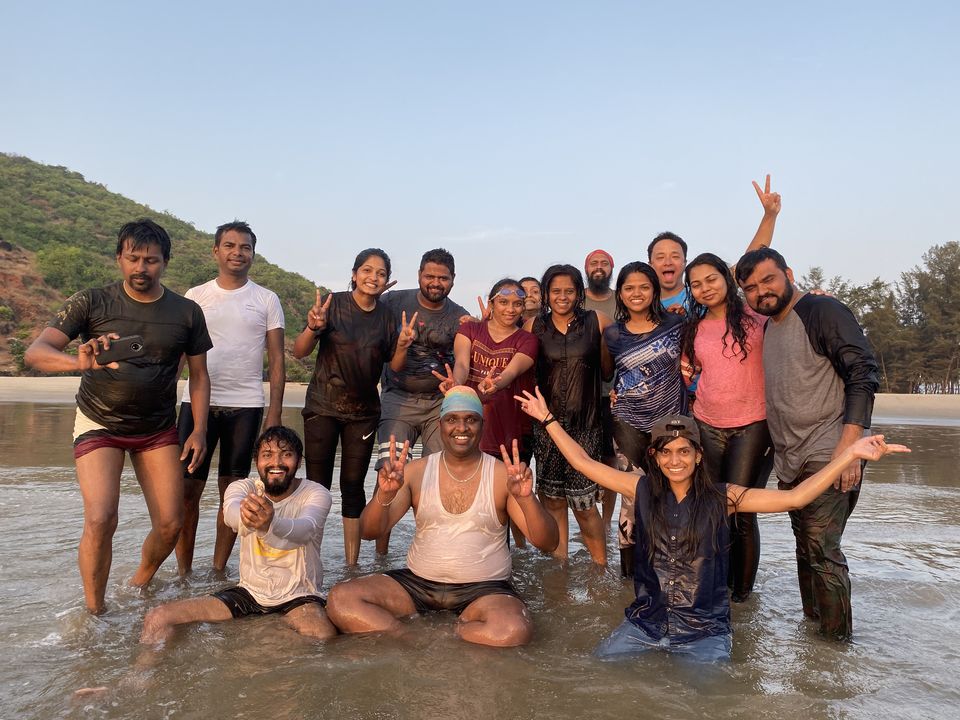 Needless to say our early morning was as peaceful and gorgeous as our evening of yesterday. The plan for today was to explore the gentle beaches of Gokarna. We started off on our bus to the Aghanashini river ferry point to cross over to the other side. The ferry was rickety but the ride a pleasurable one. Too bad it got over within 5 mins, and we reached towards the other side of the river, with the Belekan beach welcoming us. At Aghanashini village you'll be fortunate to witness the merging of this virgin river into Arabian Sea. Coasting along the shores of Belekan beach we soon entered a forested area with mild ascents. The forest area was not much, and when it opened up it just blew our minds. The birds eye view of the Paradise beach from the cliff and the Arabian Sea up ahead was enough for us to hold our breaths. Take a look at the pics...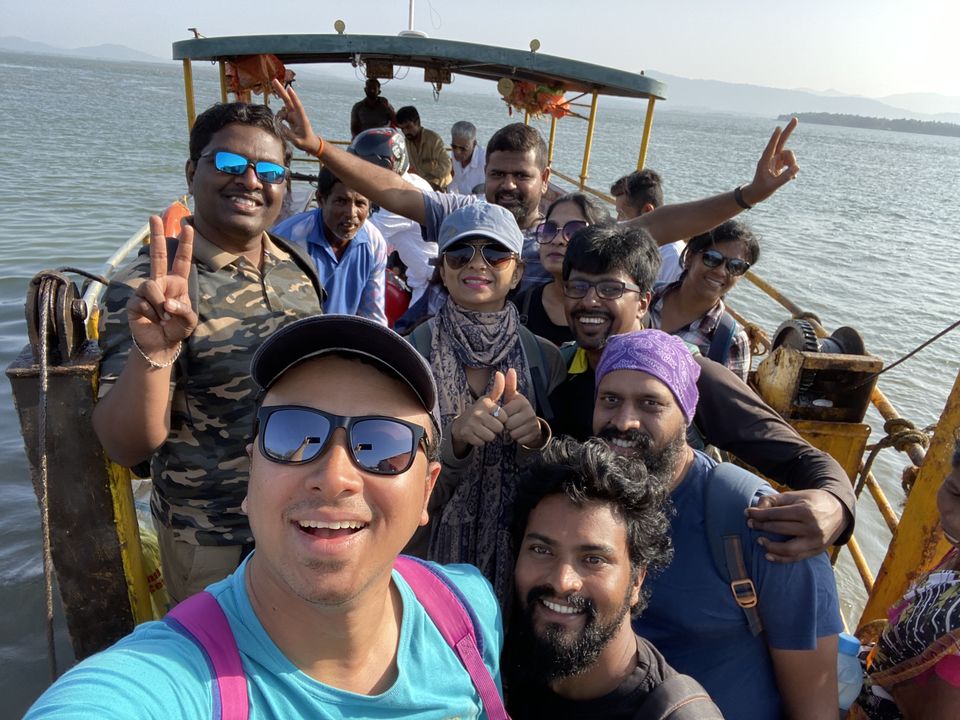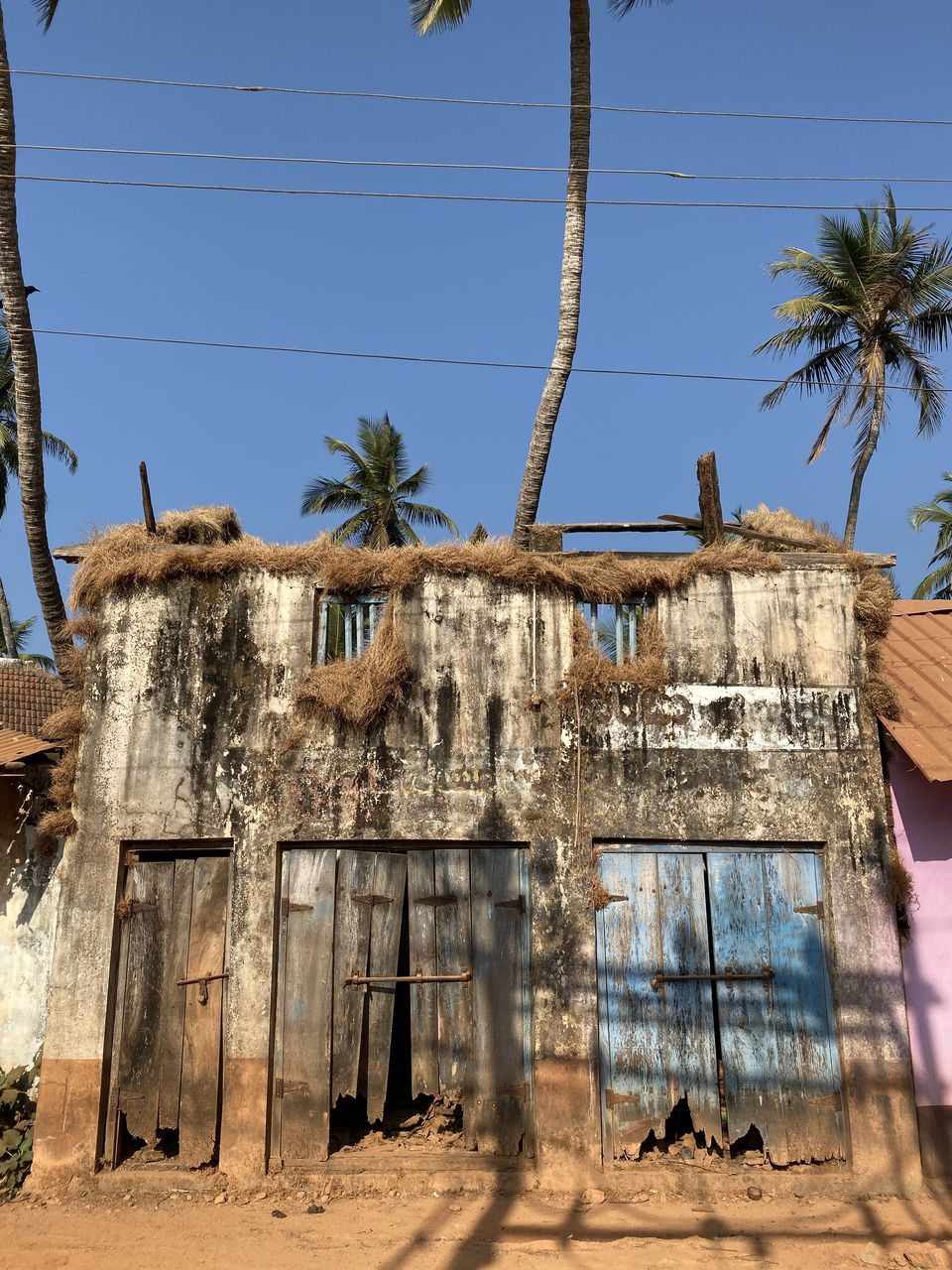 To our left was a scary drop to the beach, and as we walked down we had to be mindful of our footing. We carefully trotted the rocky downhill towards Paradise beach, no shacks or resorts here made it for one of the most idyllic beaches. Quite true to its name. In fact, the only few dwellers were a handful of hippie foreigners and their tents. In no time I dipped my feet inside the crystal clear waters. There were no restaurants out here to buy refreshments.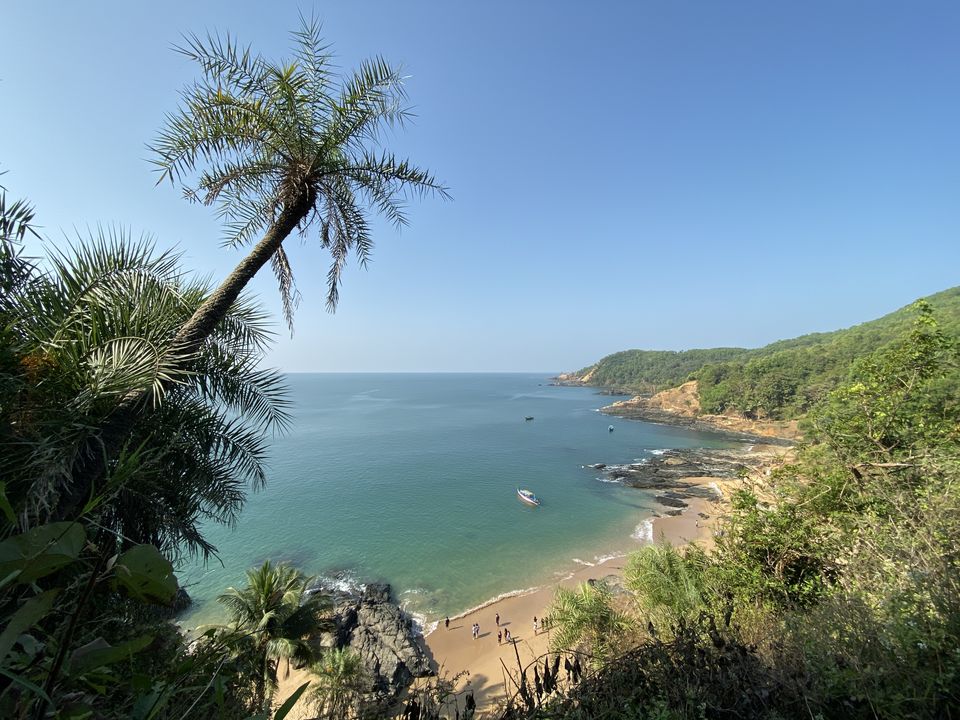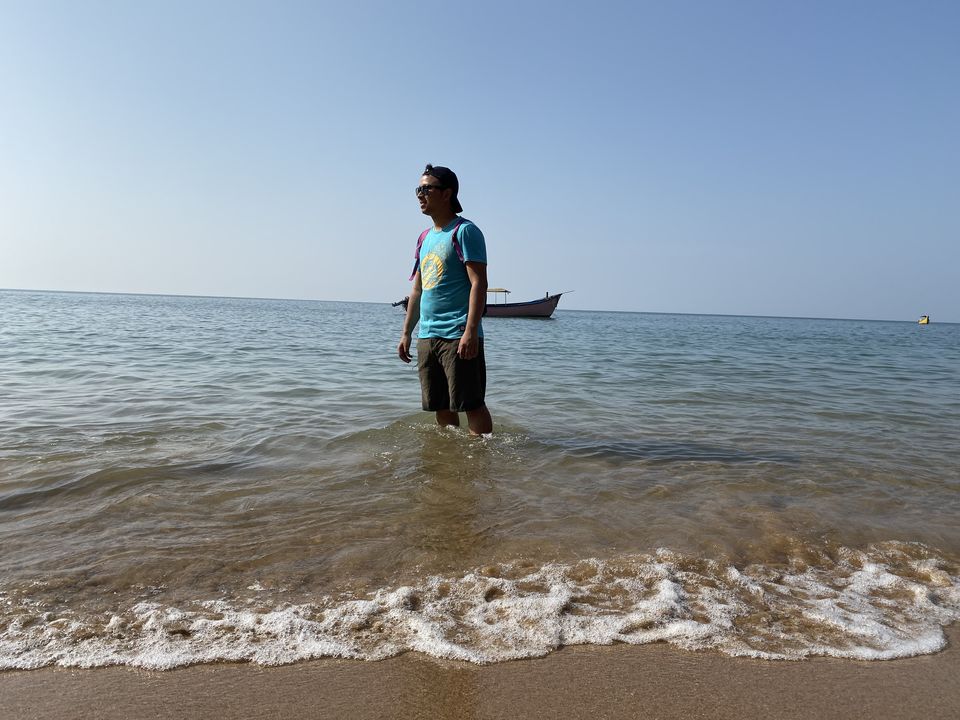 Moving on we had to cross over a small hillock to reach the Half Moon beach. Compared to Paradise beach there were more people out here. The undulating waves on the rocky parts was nerving, and if not careful can sweep one of their feet. We spent some time out here, sitting on the rocky patches. The strong sun-rays were definitely not helping though. There are couple of shacks where you can grab food and refreshments.
From here the Om Beach takes about 1-1.5 hours over some steep rocky terrains, overhanging cliffs and jungles. Till now the number of visitors are far less as its difficult to reach these 2 beaches, and the only way to reach is either by a jetty or walk. The views of the Arabian Sea from the cliff was astounding to say the least. Perhaps, one of the best views on the entire trek so far. I eagerly wanted to taste some seafood for lunch, and upped my pace to reach Om Beach as early as possible.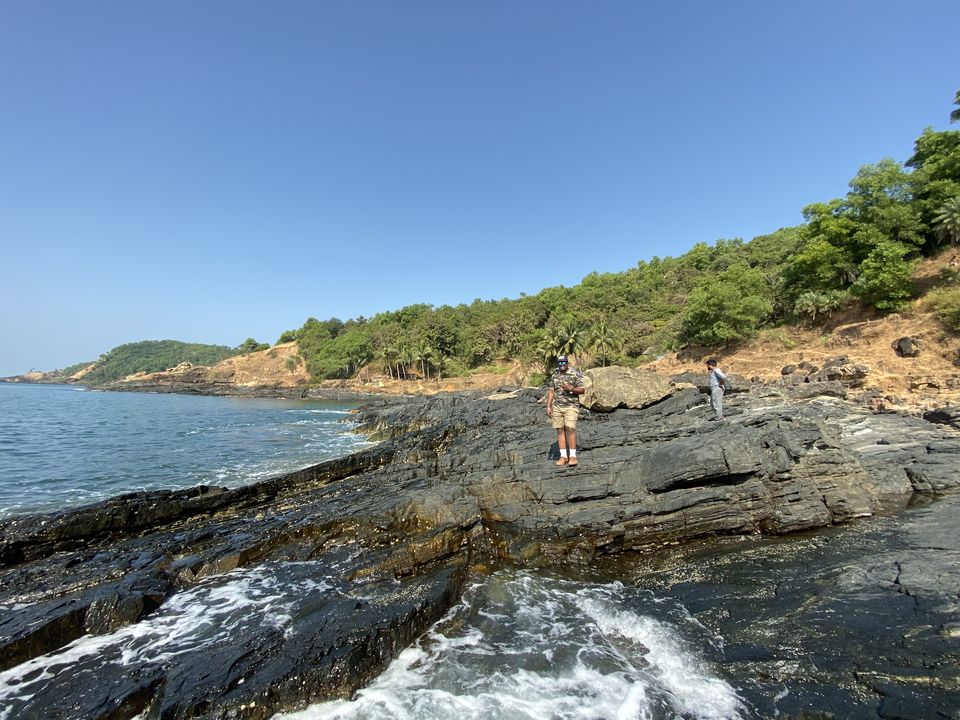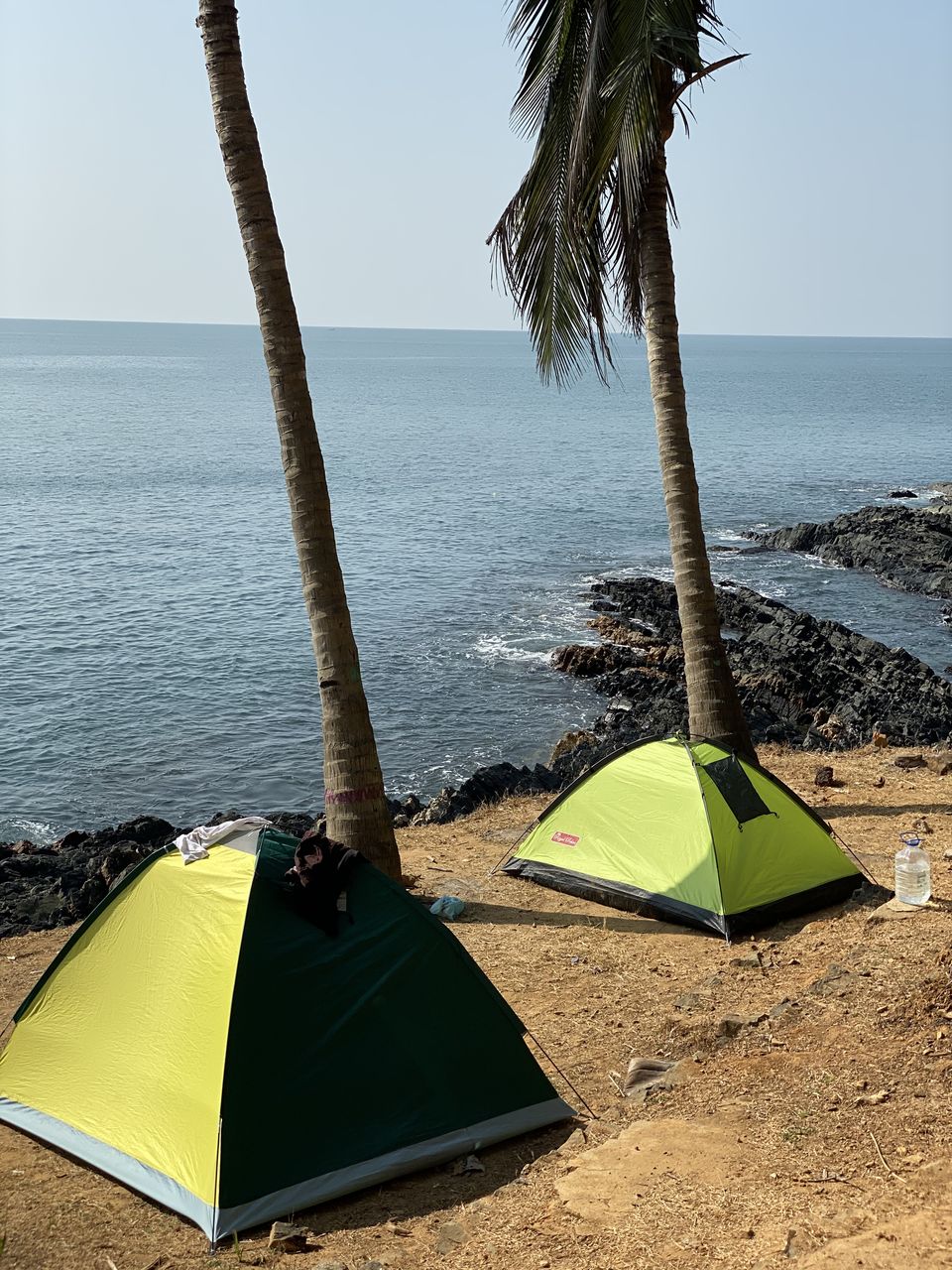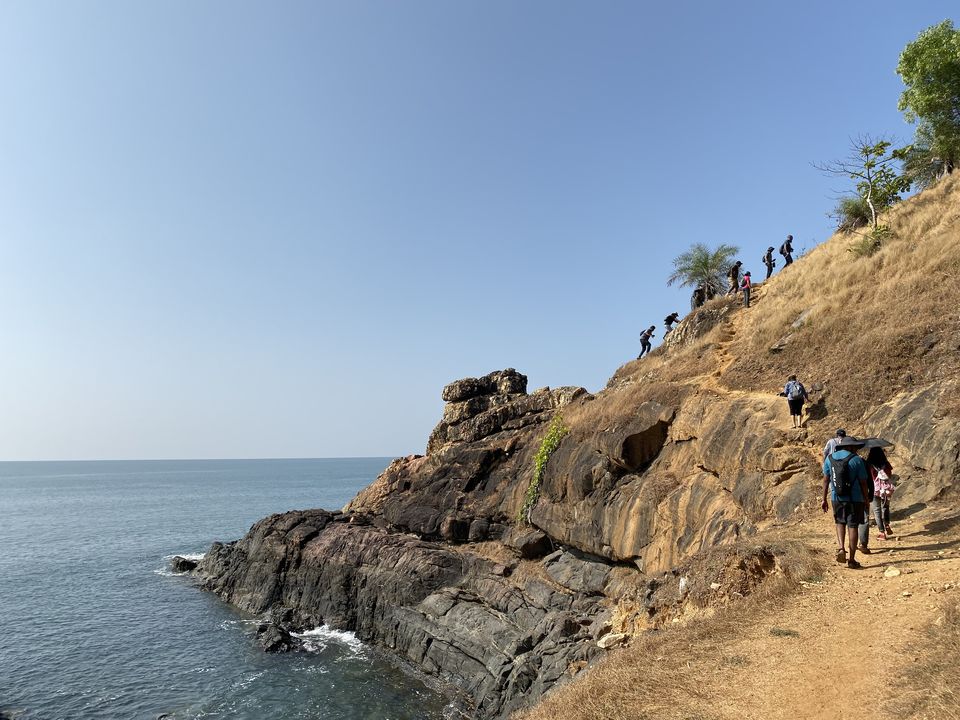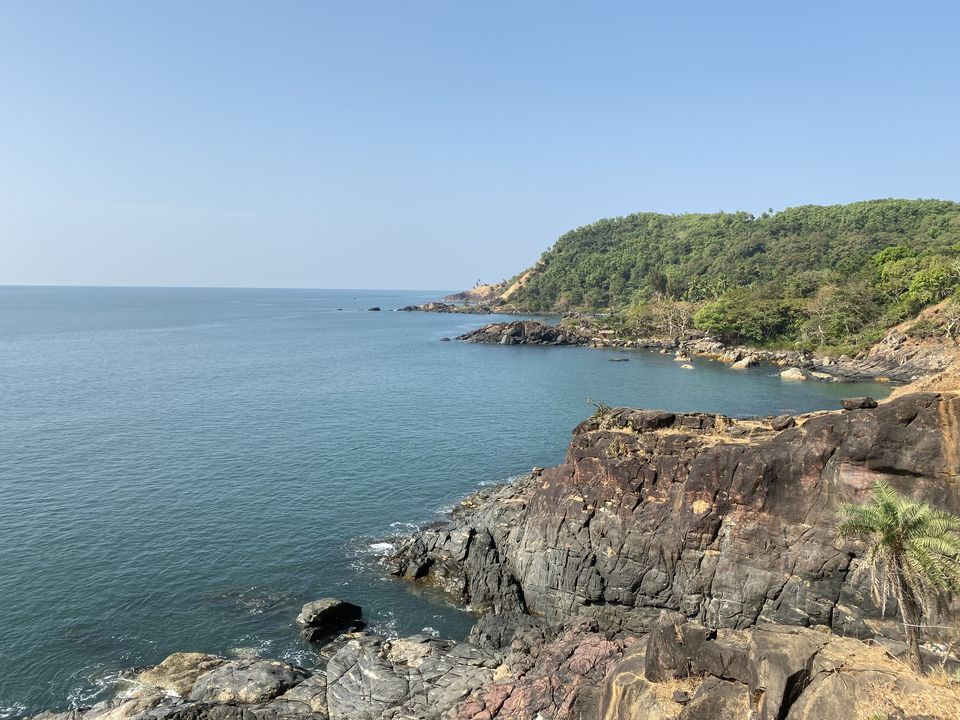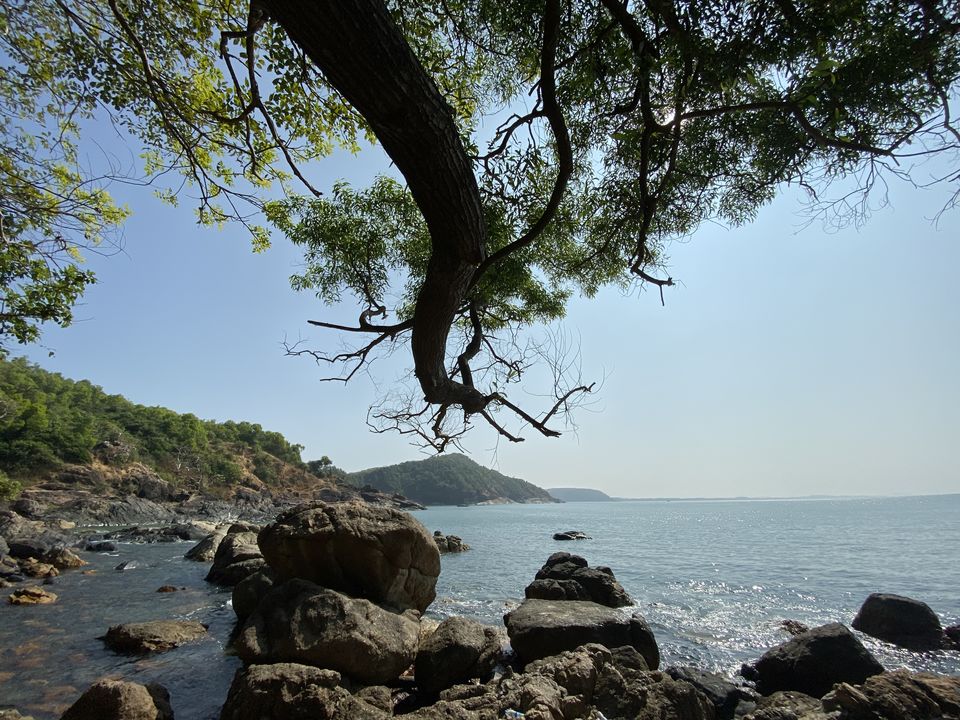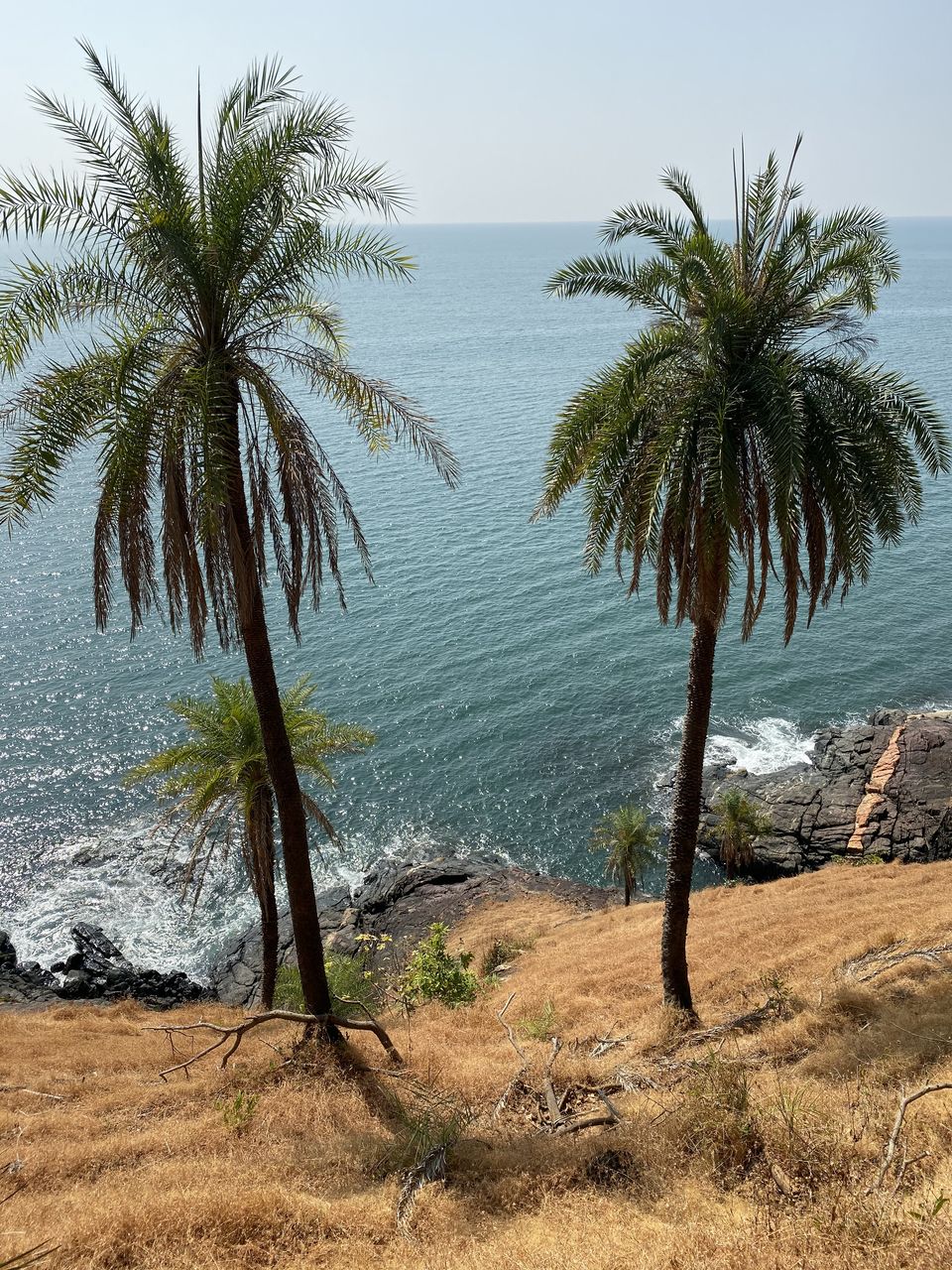 The moment you walk out of the jungle the vast stretches of Om Beach becomes visible. And looking at the same you can figure out why its named Om Beach. Om Beach is one of the most popular beaches in Gokarna, with both locals as well as foreigners in equal numbers thronging here. Once at the shores of Om Beach the non-vegetarian in us started hunting for shacks for seafood. To our utter surprise almost everyone only had King Fish or Mackerel on their menu. Eventually we did find one, Om Sweet Home. And I highly recommend to NOT visit here for food. The food tasted only of spices, the tawa fish fry looked like below to what was expected.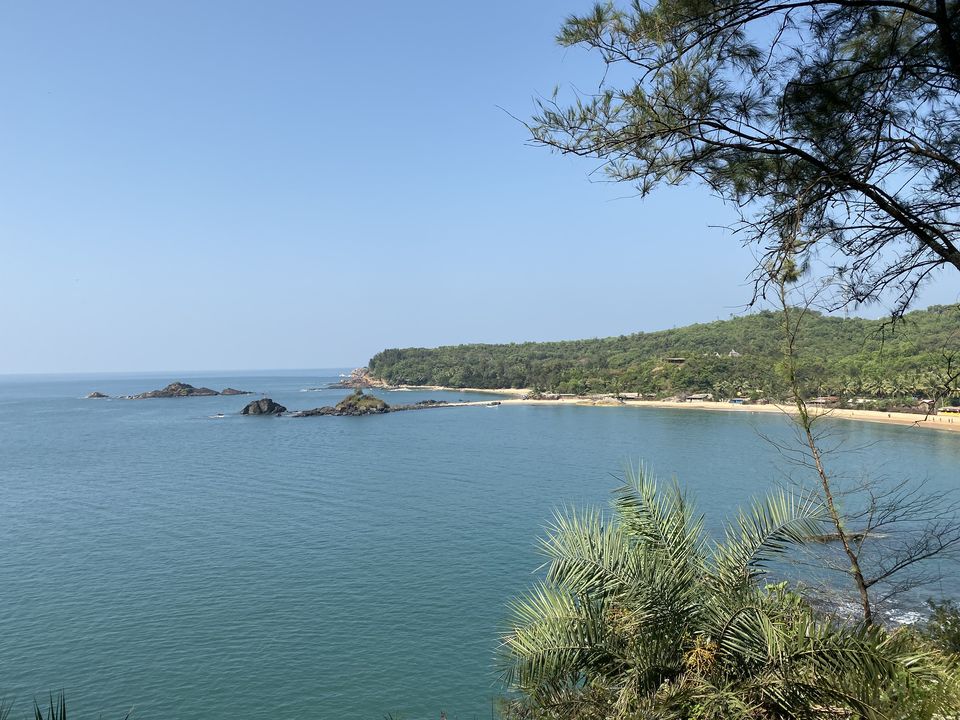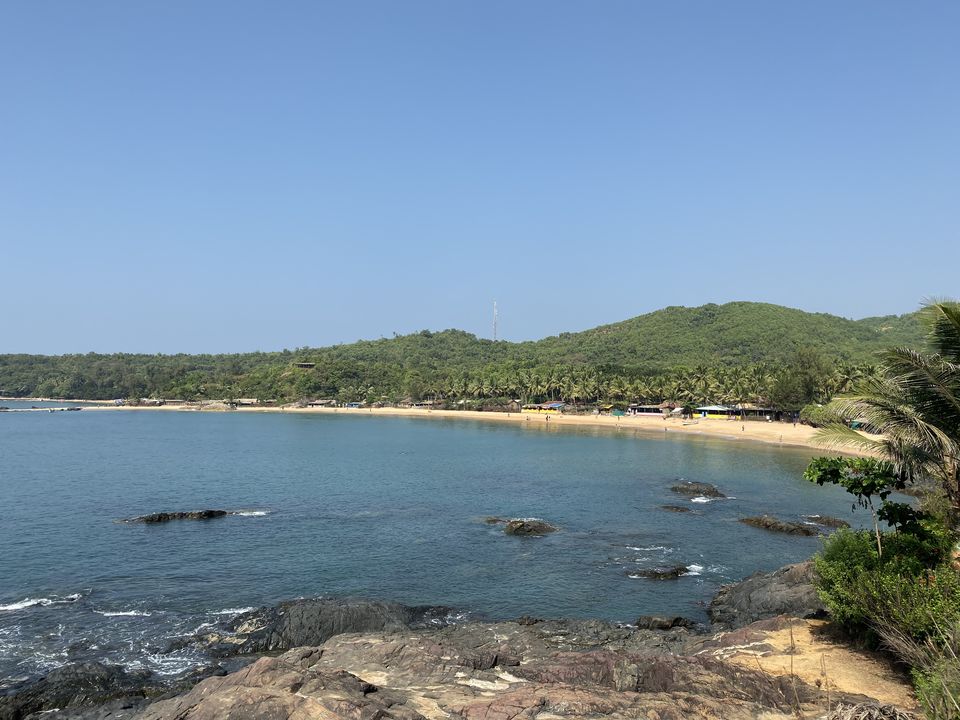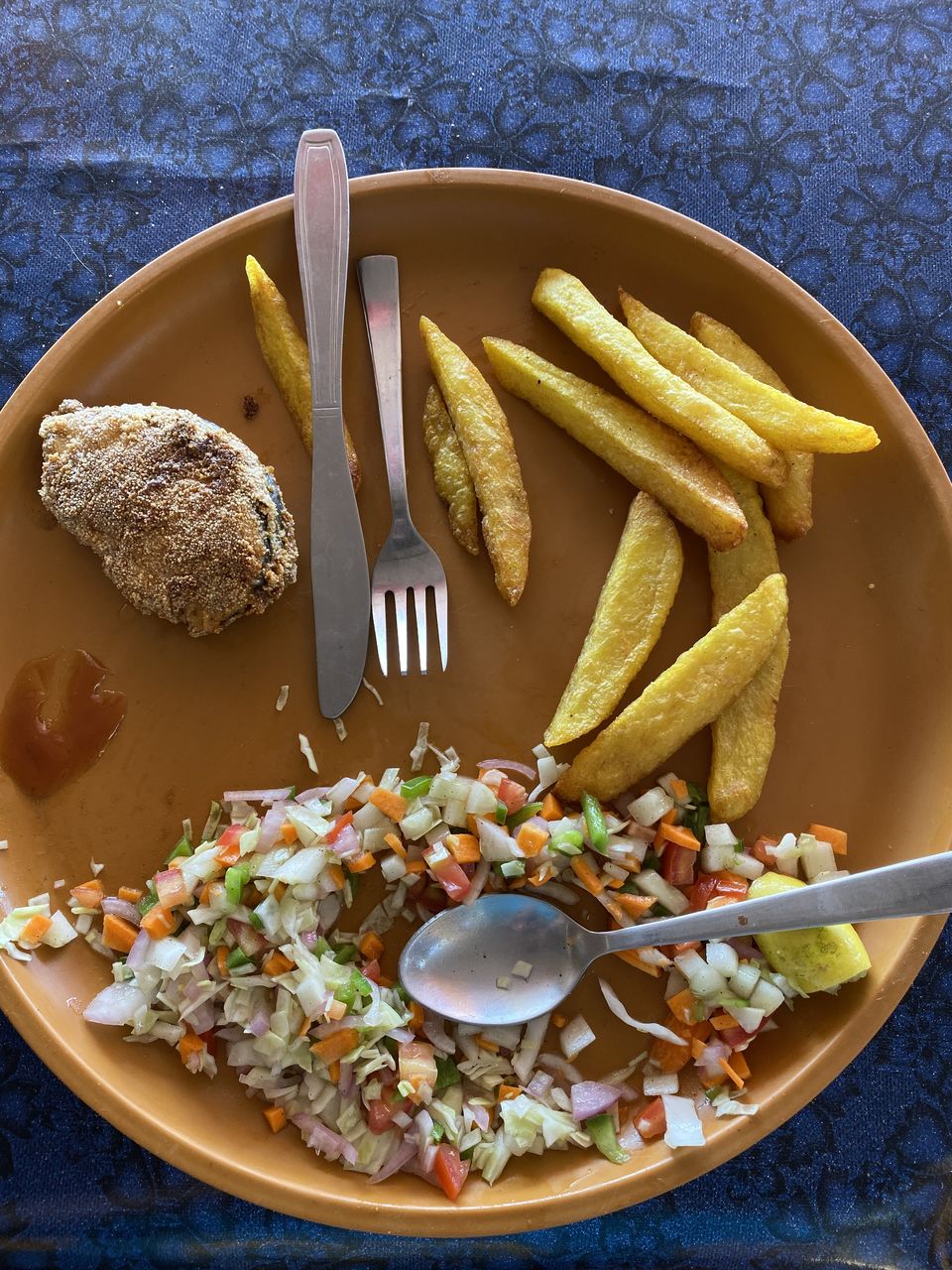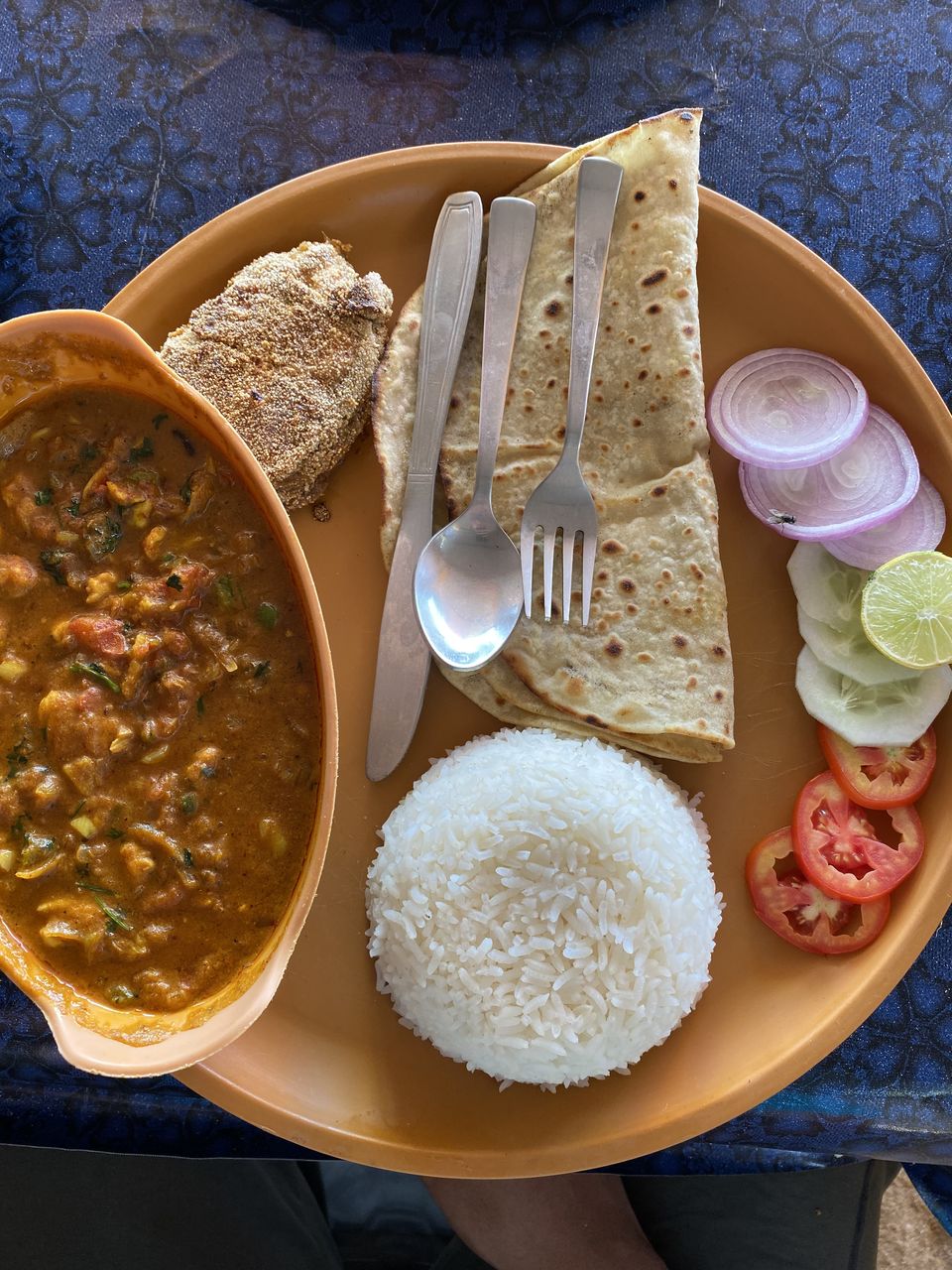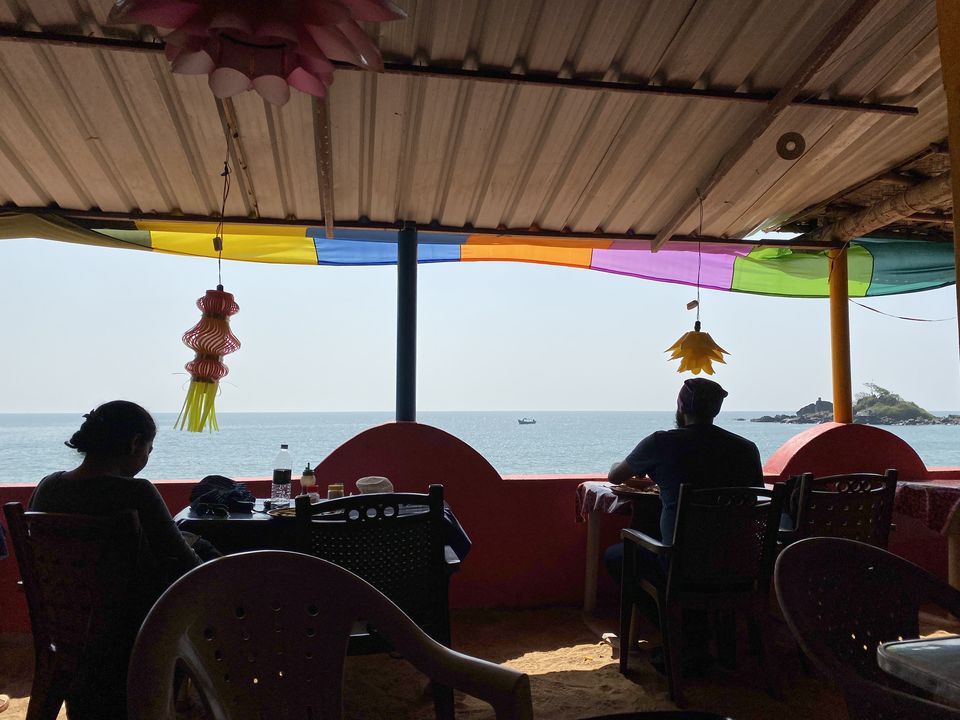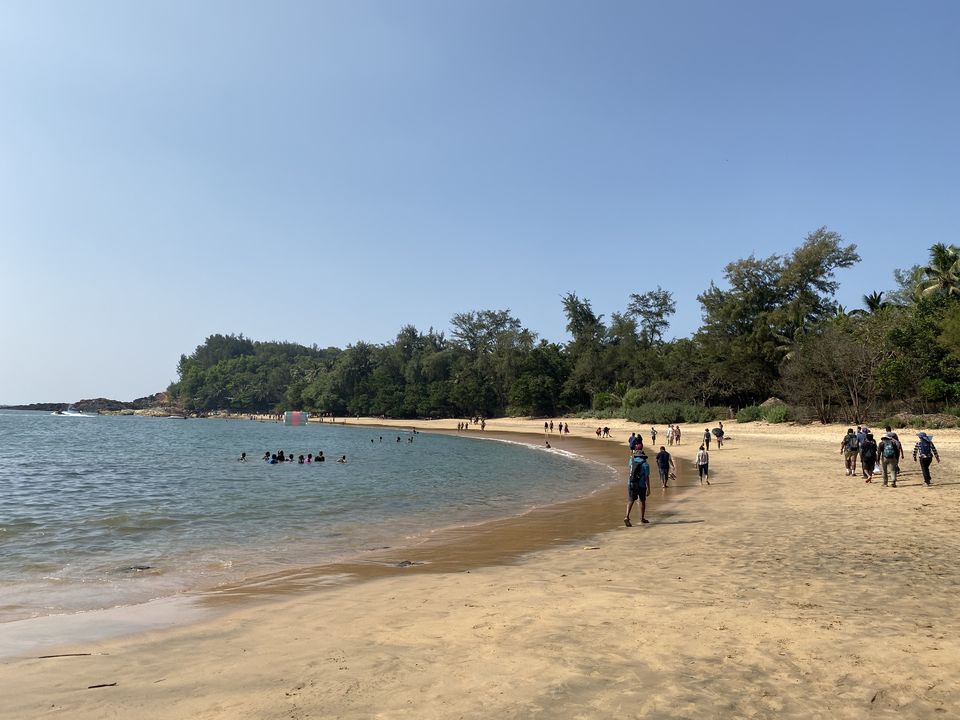 Once you exit Gokarna you'd be noticing a lot of salt farms. We stopped at a nearby village market to buy some as well (Rs. 10 for a packet of pink, chemical free salt). The veg folks who didn't have lunch at the beach also had their food here. We reached Mirjan Fort by around 3:30 pm, at a distance of around 23 kms from Gokarna. A Fort built in the 16th Century on the banks of the Aghanashini river the fort was surprisingly in good condition considering there were no guards or entrance tickets during our visit. All the wells and inner chambers are, however locked. We spent a good 1 hour within the walls of the fort, exploring the various corners.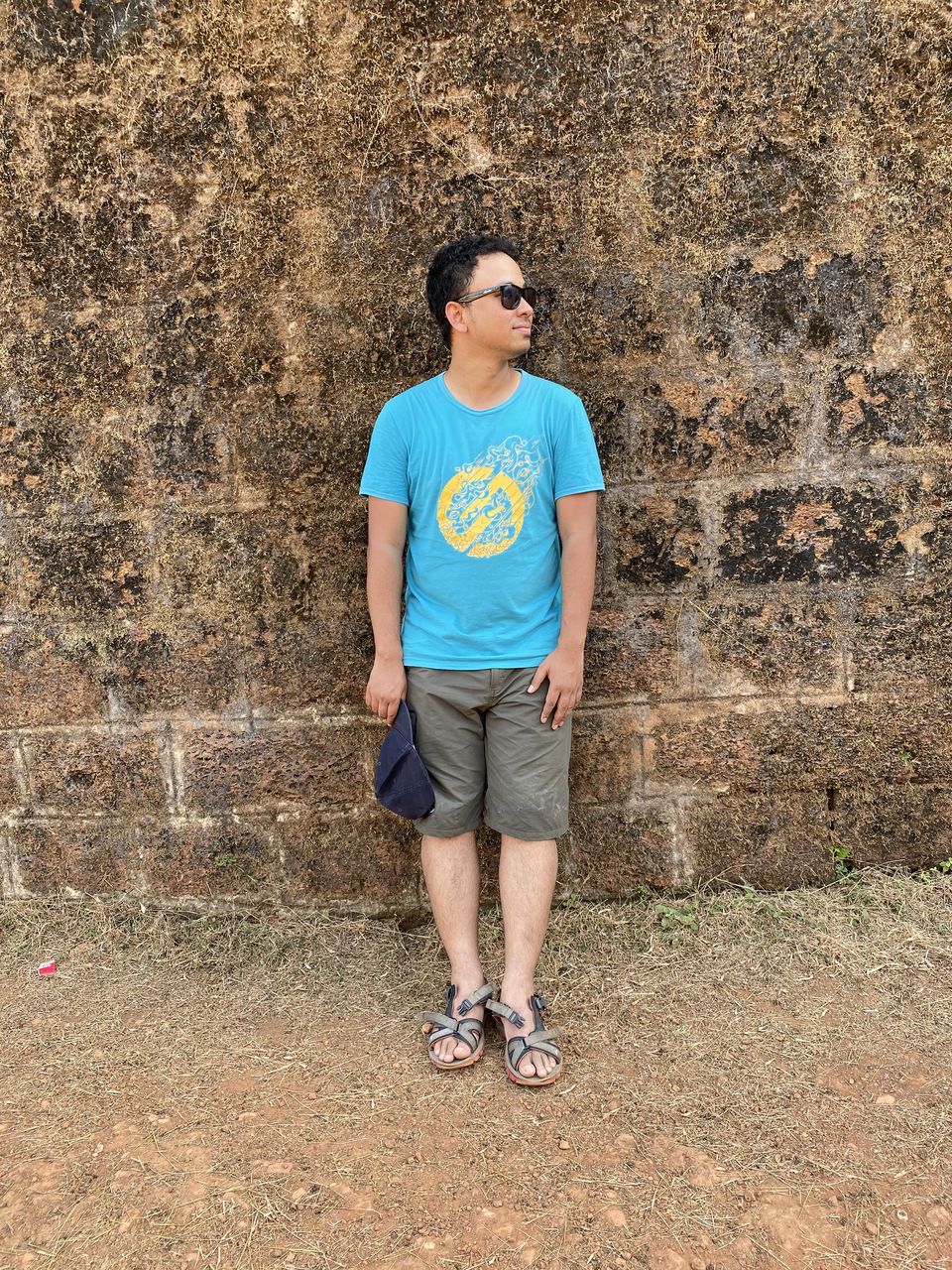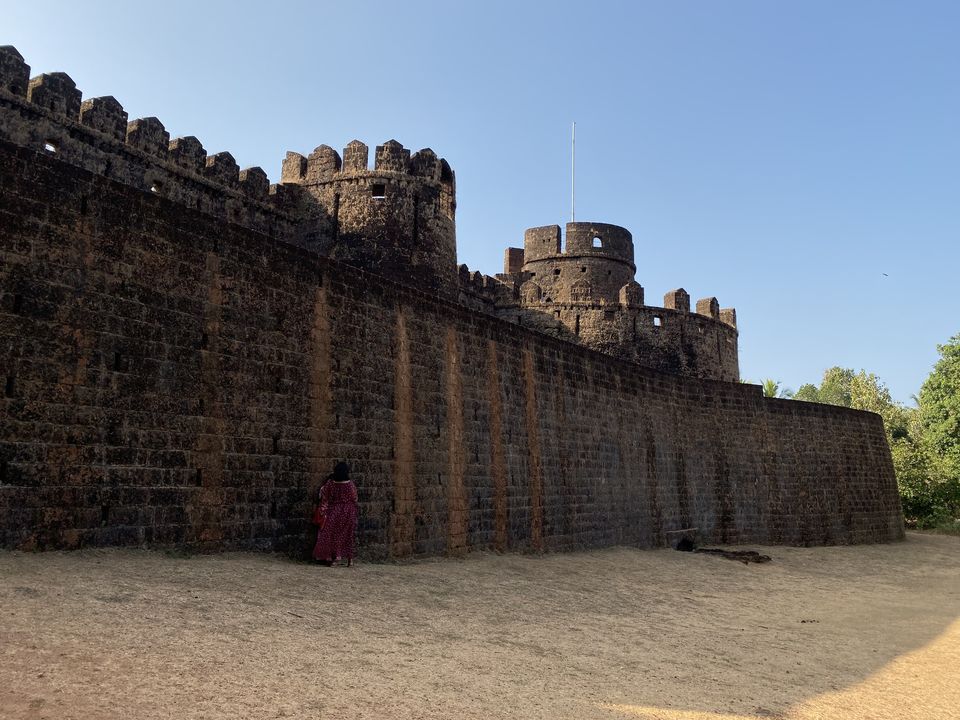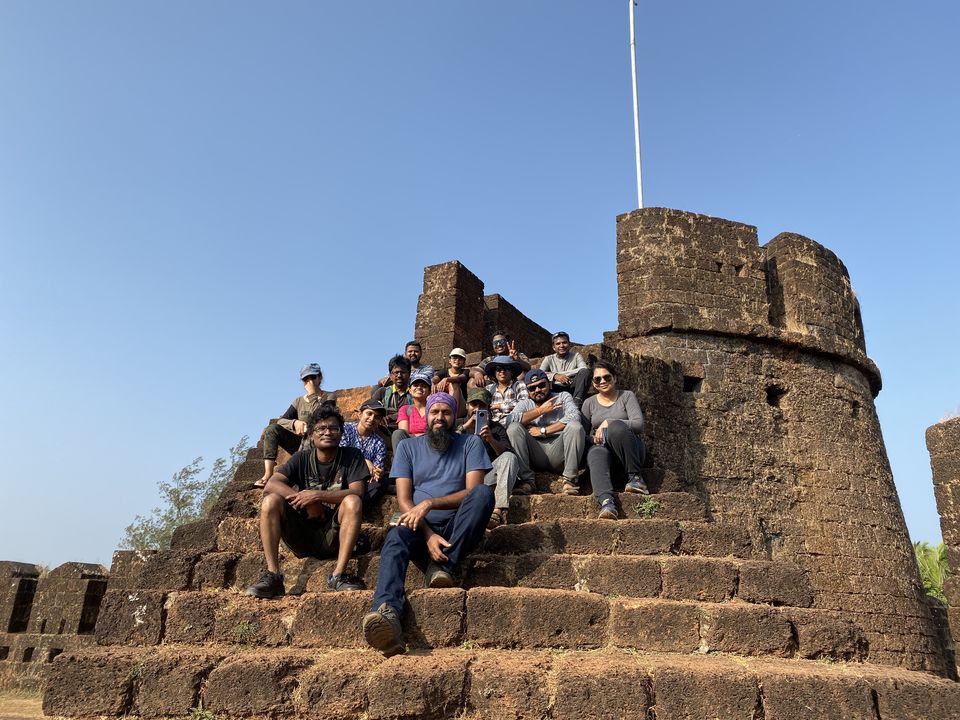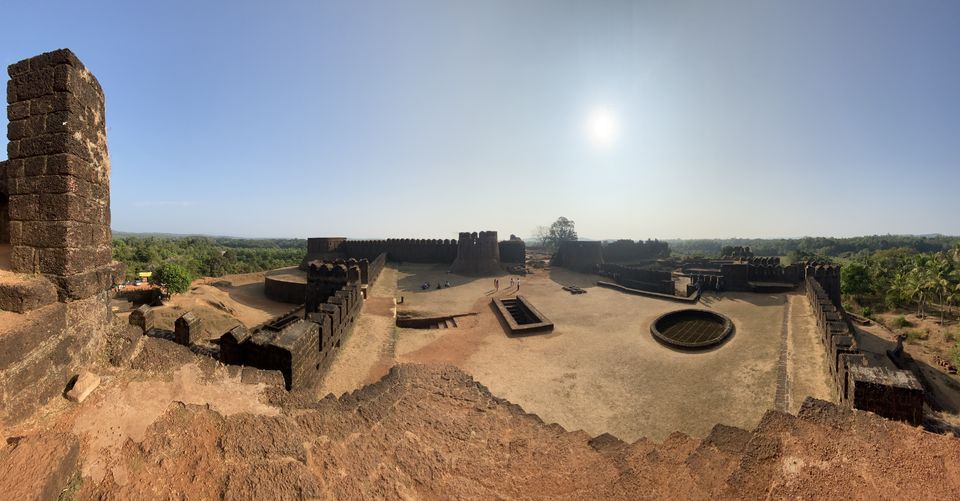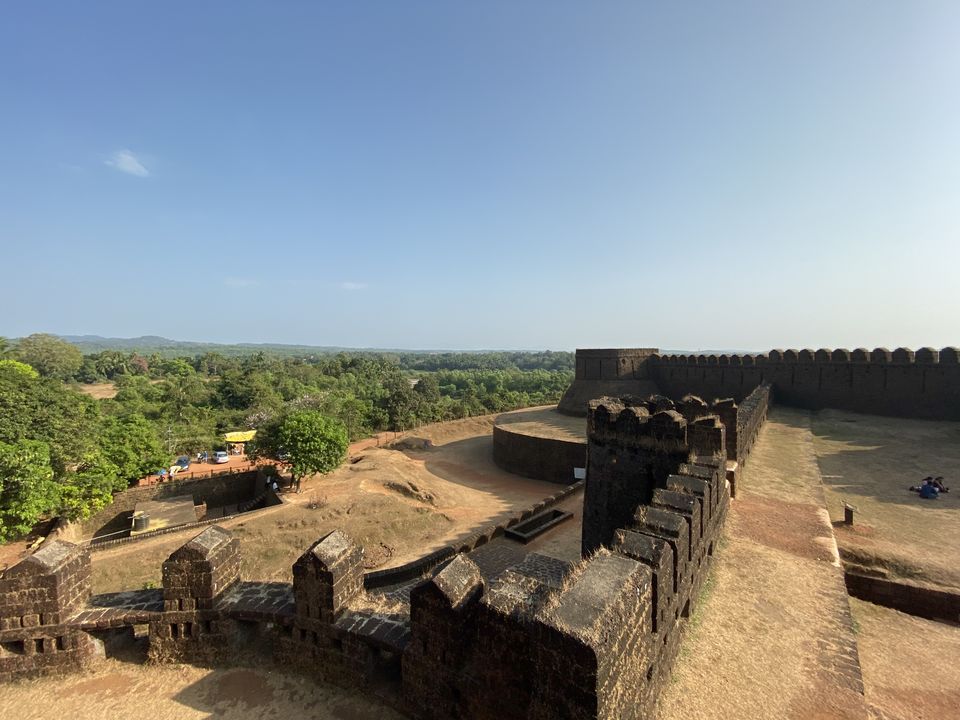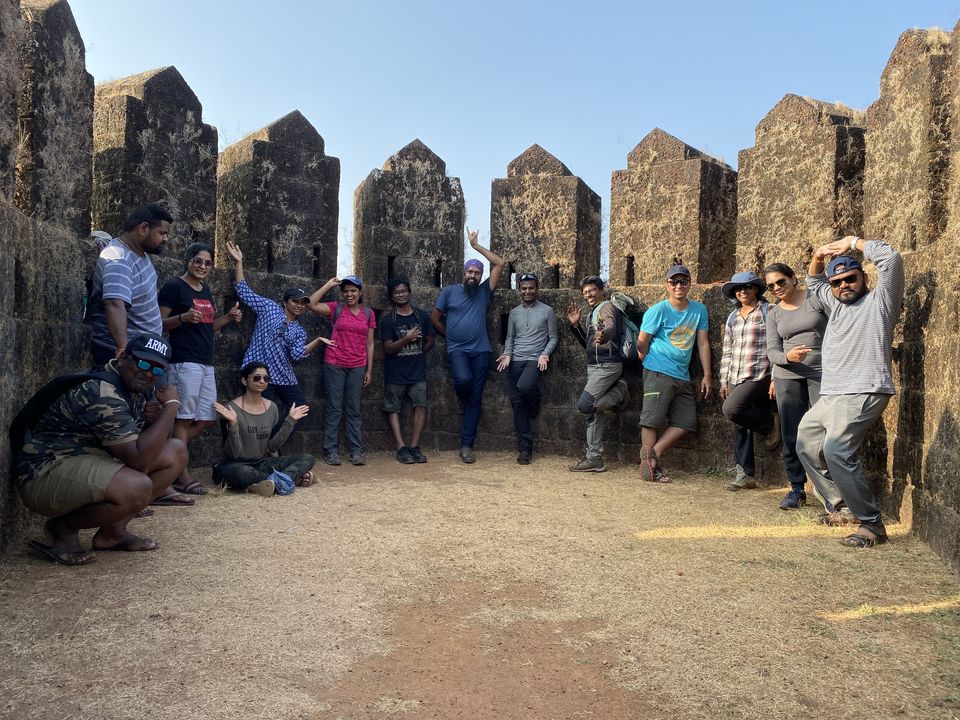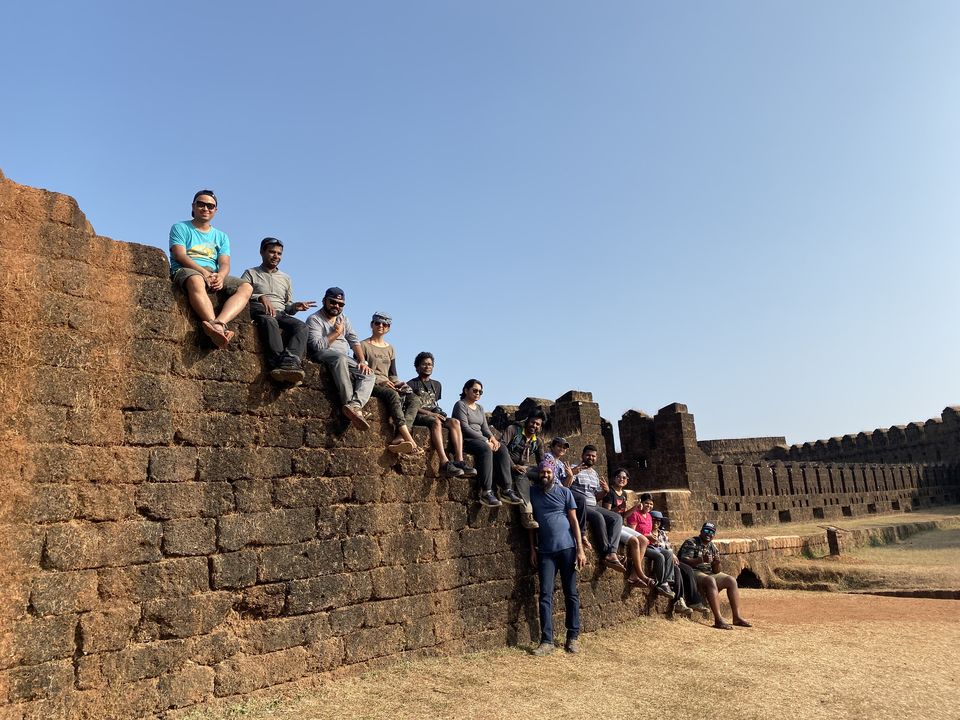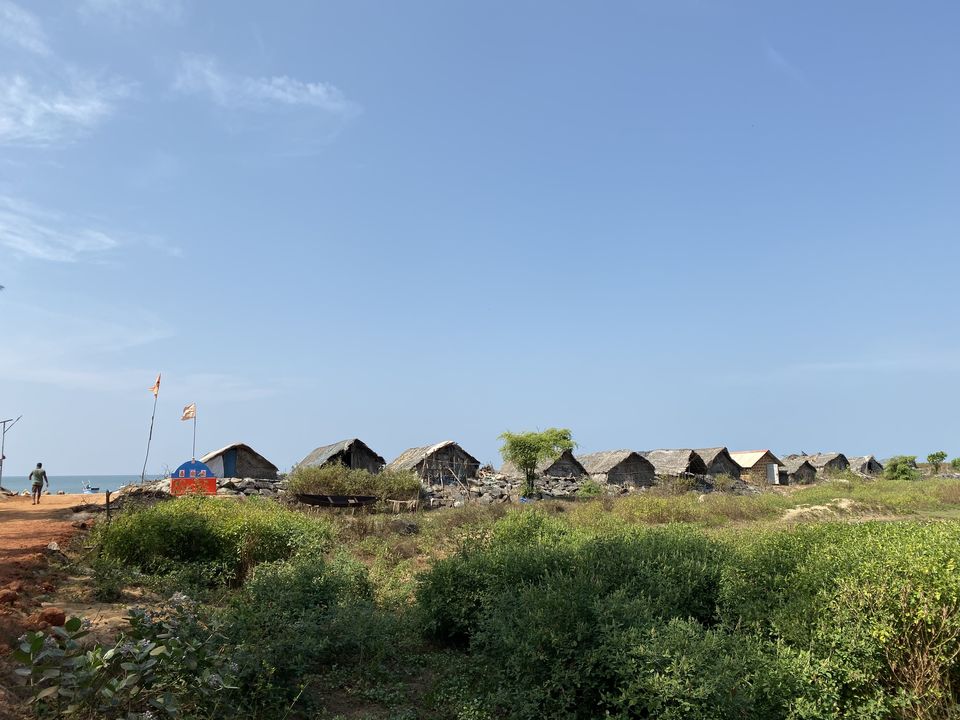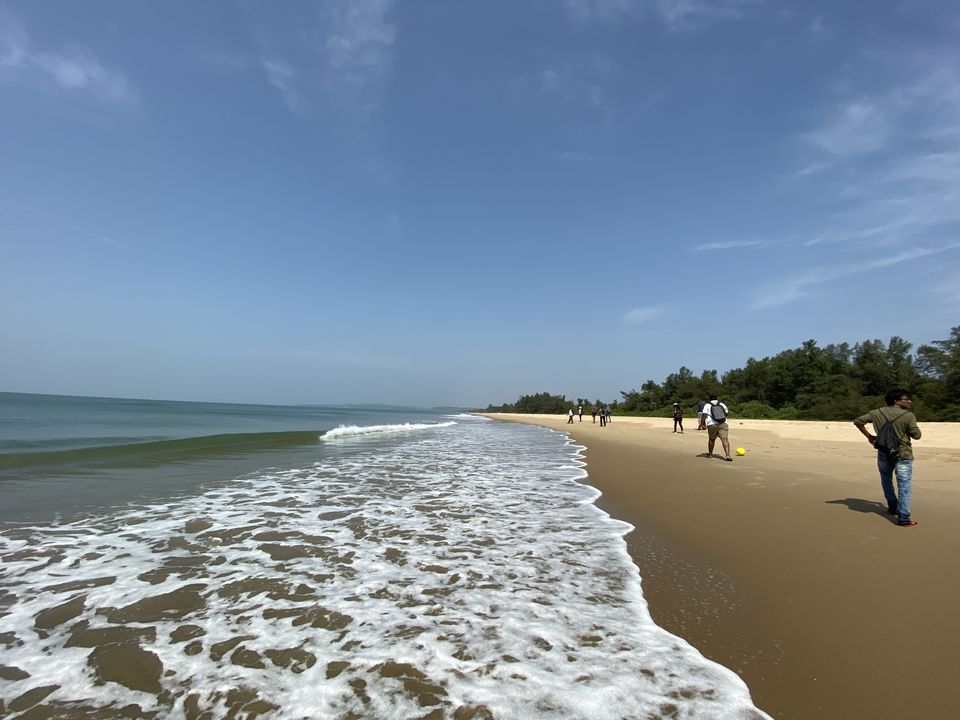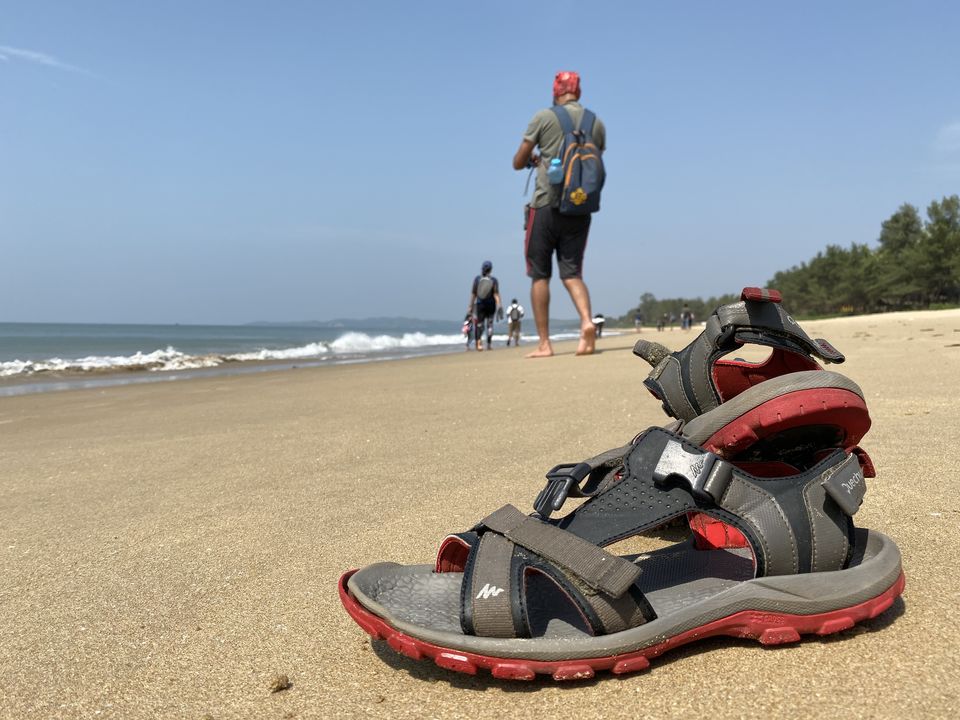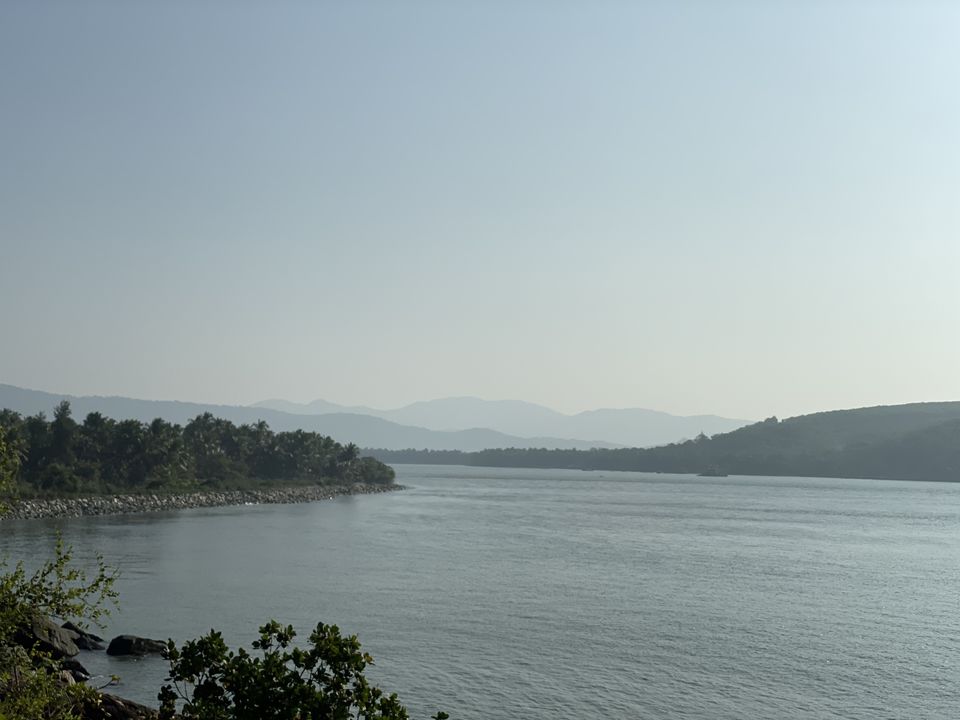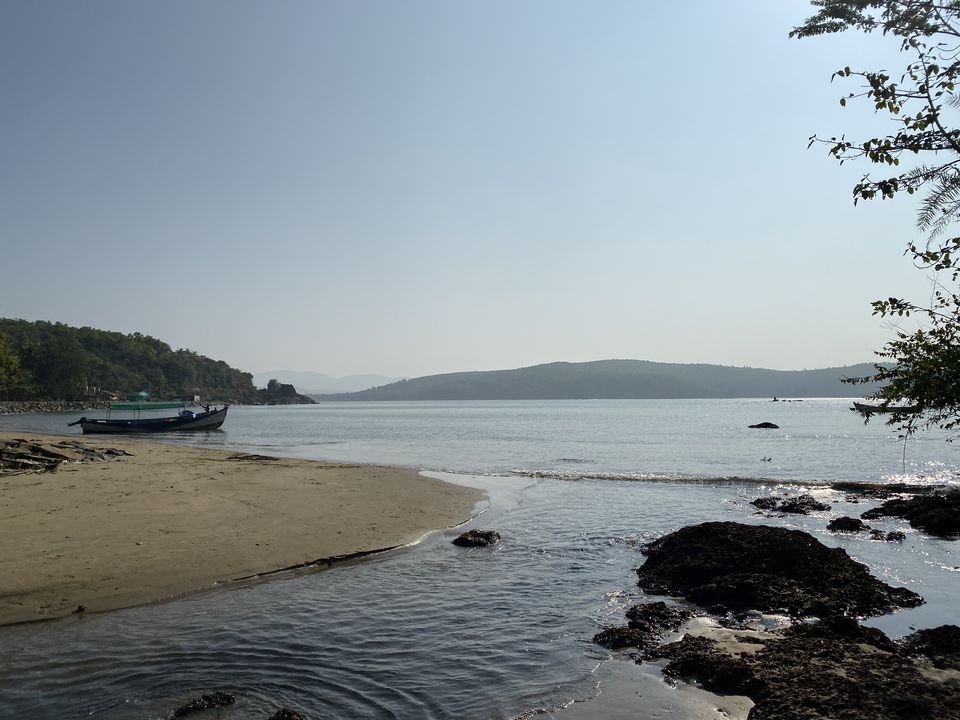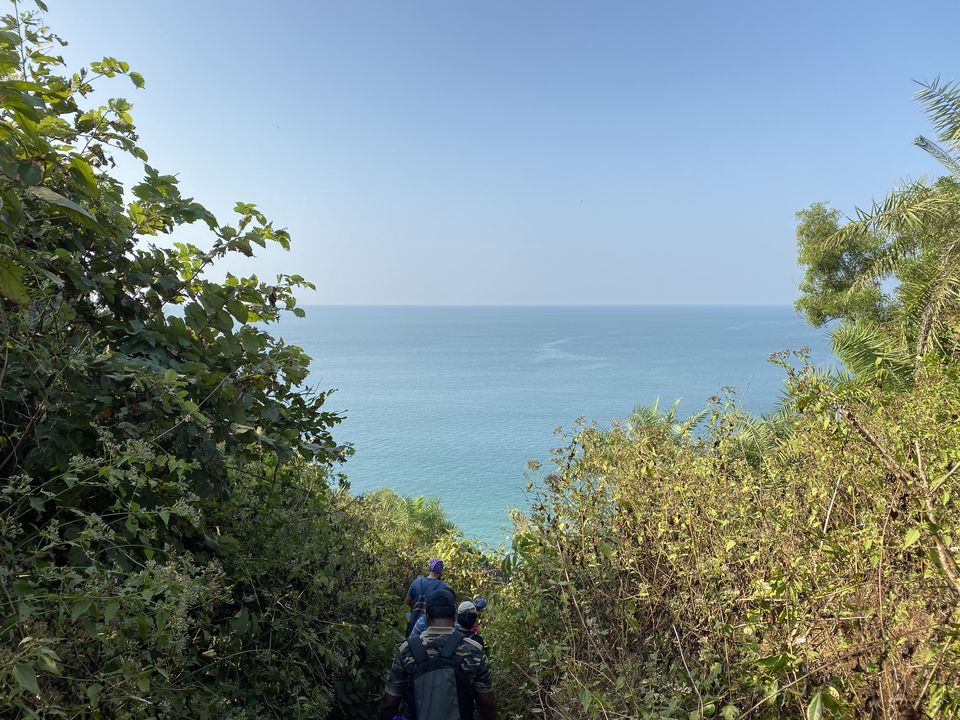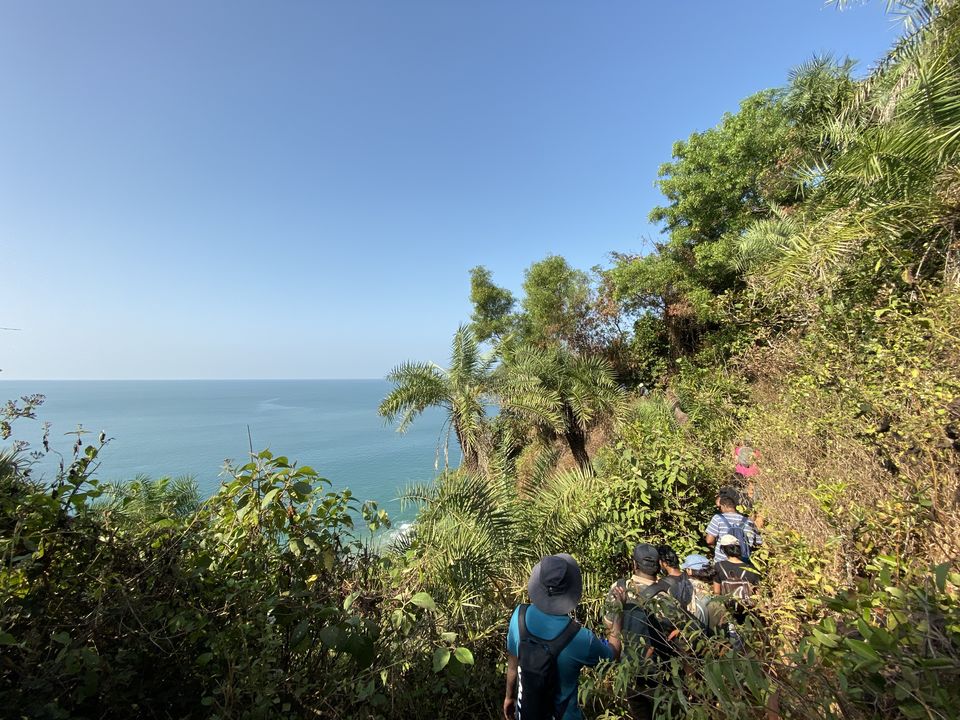 As much we enjoyed in the tranquil waters the sunset was equally rewarding. I let you enjoy the pics rather: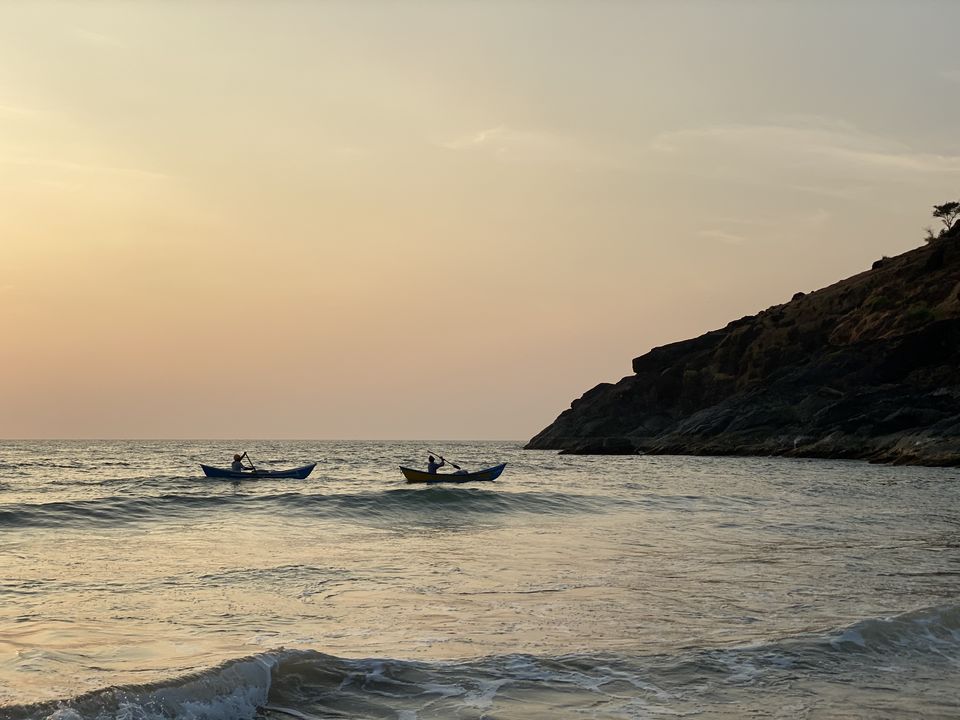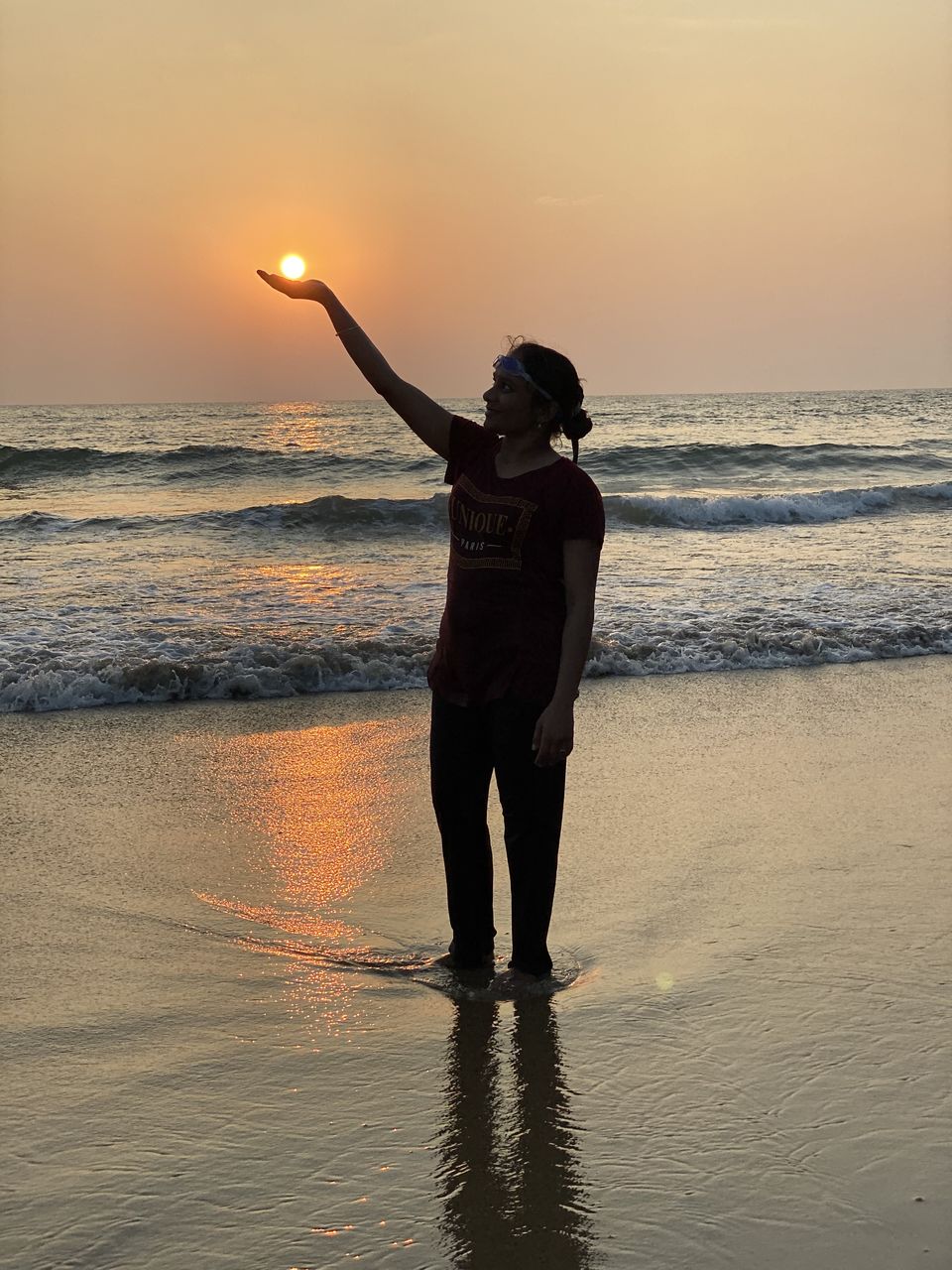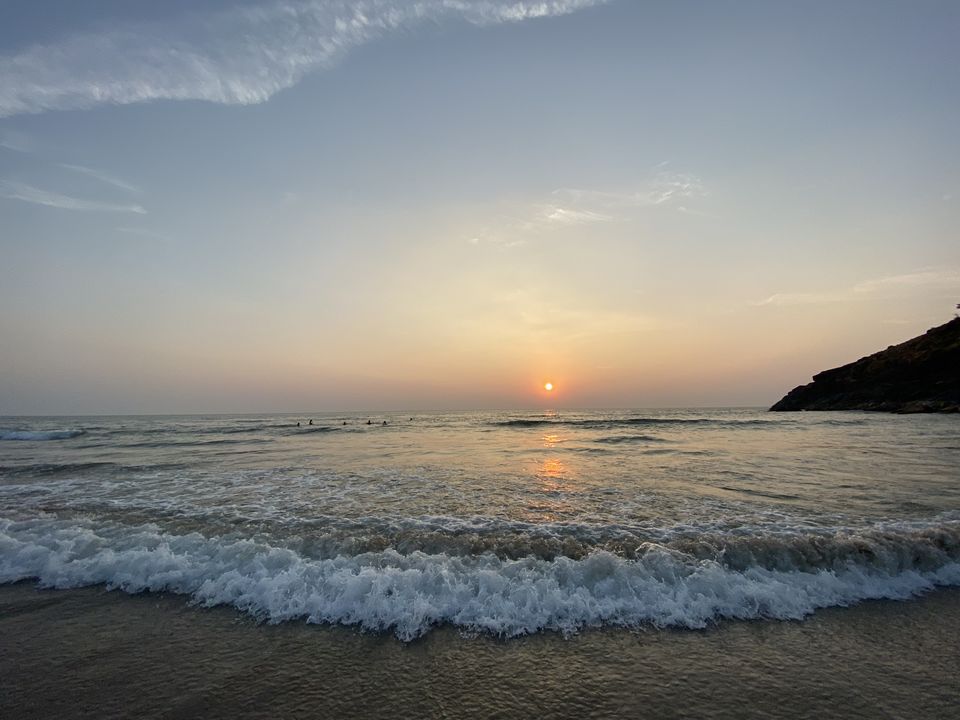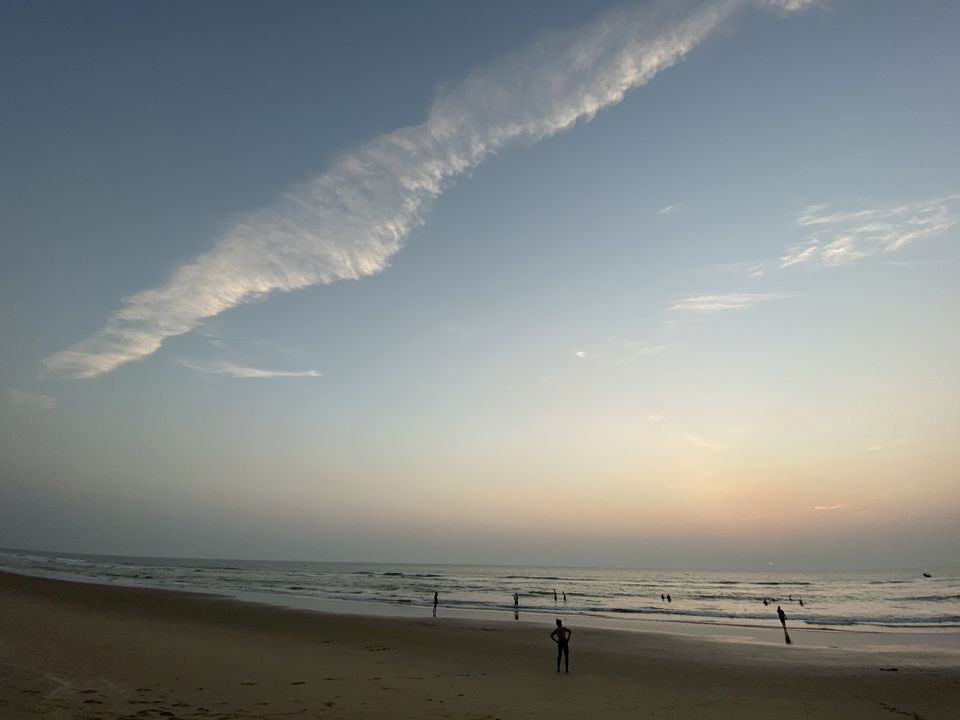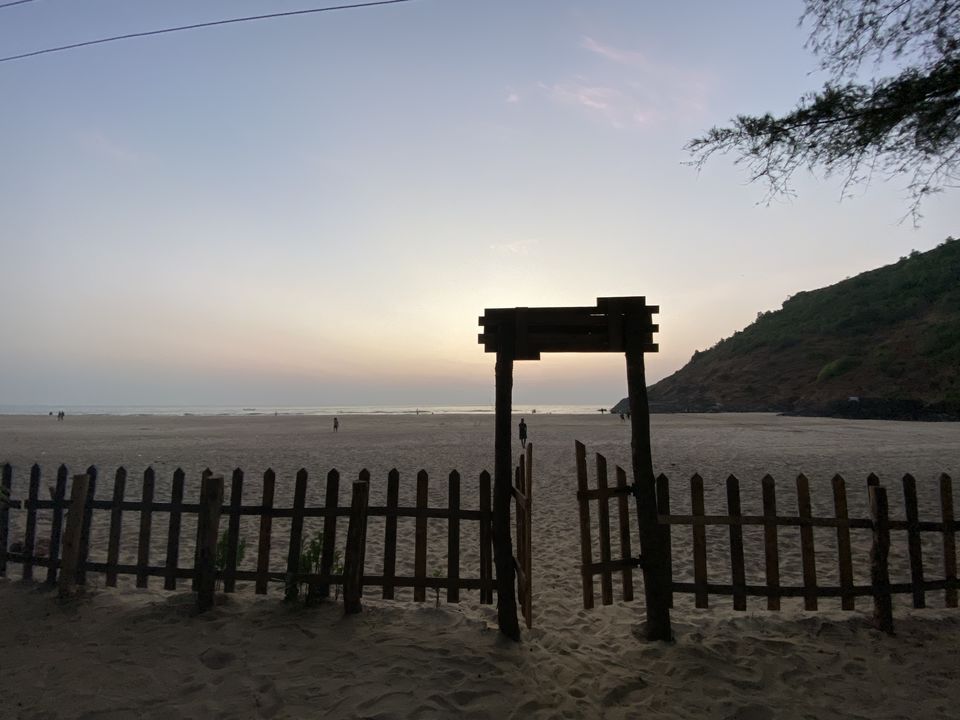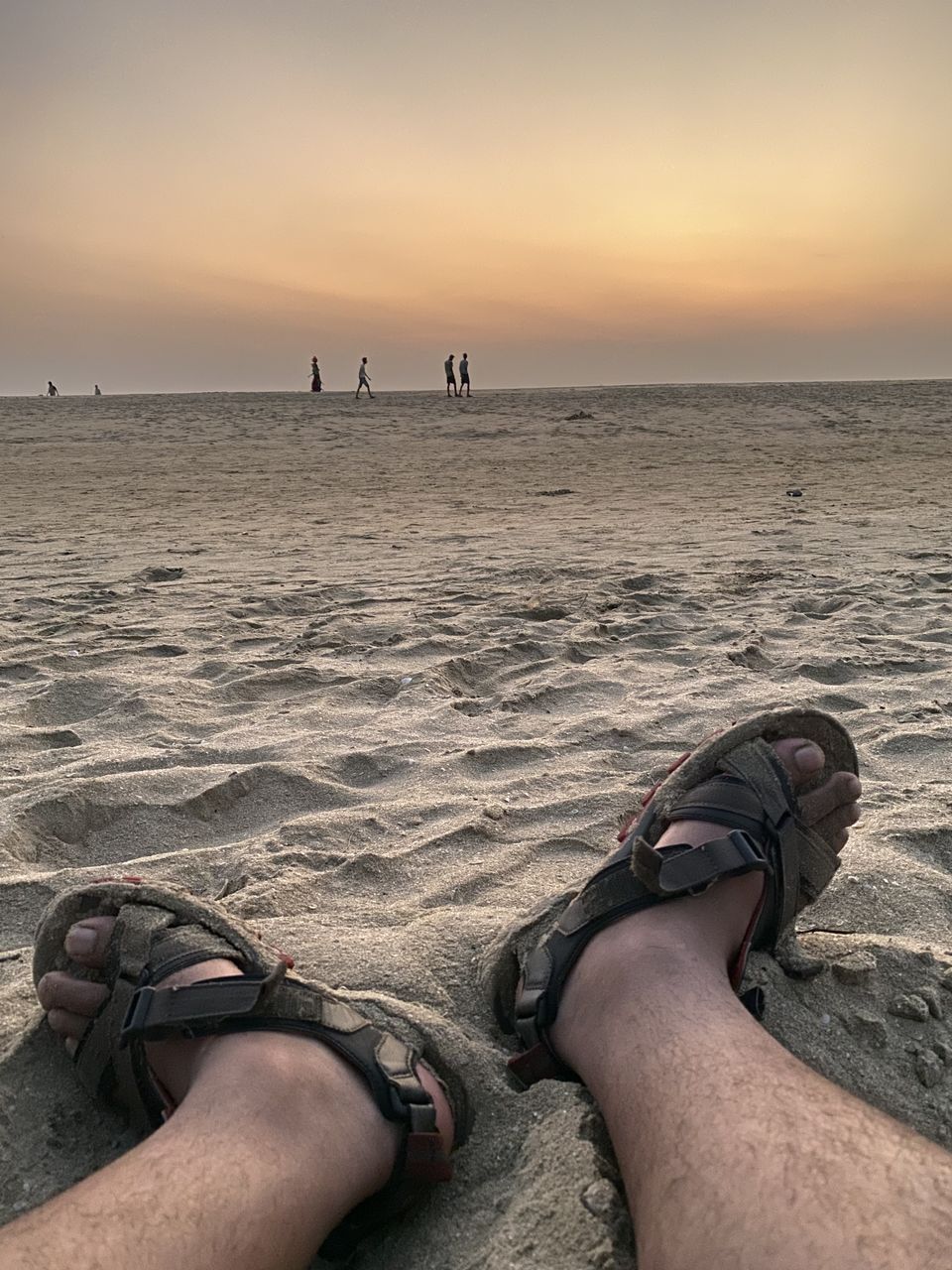 The rest of the evening was spent chilling on the warm sand. As it became dark a bonfire was set up, followed by rounds of Antakshari. With melodious songs flowing around coupled with the sounds of the waves nearby it was quite the evening I longed for, especially after putting in long hours back at work. Icing on the cake? After dinner we took a stroll under the full moon on the now cool sand, with flashes of beacon lights of fishing boats in the distance. This marked a perfect end to an already fun-filled day.
Day 2: Trek from Belekan Beach to Om Beach, and Then Drive to Mirjan Fort
After a rather disappointing lunch we were wading through the waters, knowing grudgingly the trek was almost over. There were way too many people here owing to the road connectivity. I had an urge to take one final dip before heading out, but controlled my emotions. At the exit point of Om Beach there are stairs on the left side that takes you to Kudle Beach. I felt the trek would've been complete had we also visited Kudle Beach (one of my personal fav the last time when I came to Gokarna 5 years back). At 2:20 pm we finally finished our trek, our bus was already stationed at the parking area of Om Beach. Few of us decided to change over, others remained indifferent. Everyone were sweating profusely and couldn't wait for the bus to roll. Our next destination was Mirjan fort before finally heading back to Bengaluru.
We finally set rolling back to Bengaluru by about 4:40 pm. On our way back we ensured we had a gala time while on the move. Things started off with "Connect" which got everyone loose their minds (literally). "Connect" really tested the brains and smartness levels of all. And when it comes to games how can Antakshari be far behind. And if you thought folks must have got worn out by now then you're wrong. Enter dancing on some thumping songs, bringing an entertaining end to the fun packed weekend.
A Different Kind of a Trek
This beach trek was of a lot different from the usual ones that I romp on; ragged mountains gave way to sandy shores, thick dense forests turned to salty water, and heavy trekking shoes were replaced by sandals. We go to beaches just to play in the water and soak up the sun. But here we not only did we do the initial but also ensured we explored a part of the realm of the 300 km of coastline that Karnataka boasts of. This indeed was an unique experience, and only provokes me to go out and explore more of such virgin coastlines still tucked away from prying eyes of the masses.