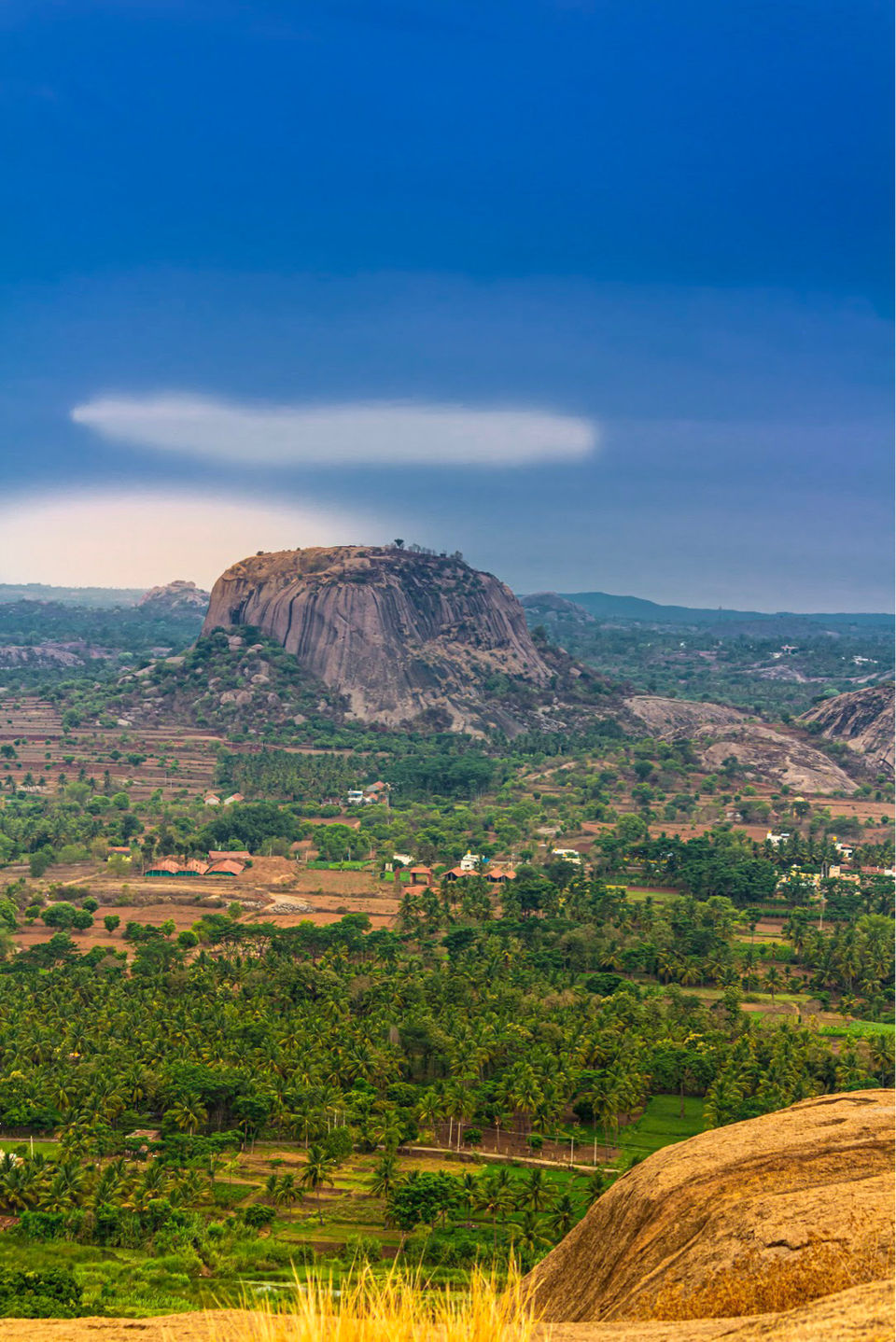 Ever wonder what to do on weekends apart from shop and eat ????
There are many places around Bangalore is great weekend gateway ,
Lets start from the place of Gabbar , yes you got me right , the place where the famous movie sholay has been shot , this place will certainly remind you those famous dialogues ???? ( and obviously when you watched this movie ????)
Well lets talk about another story of this place , this place is amazing for trekking ????
The main sholay spot opens after 8.30 am,
There is an old temple on the hill top and for that you have to take 200( approx )stayers one side , that means total 400 approx .????
One weekend we decided to visit Ramanagra but we didn't know about the timing and we reached here by 4 am in the morning ???? and we all are kind of sleepy, we waited till it gets little bit bright and then decided to trek and we did it ???? .
And we reached at top we spent some time there and we came down and had dosa And coffee , there is a small cafe around one of the mountain ????.
Till then the gate of main spots are open and we visited that place also ???? .
And we came back to Bangalore in afternoon.
We well spent our weekend , you can too
Tips:- if you want to do trekking and stuff get here earliest in the morning so That you can trek in cool environment and please wear your good shoes probably trekking shoes .
Keep your self hydrated , bring some smacks and plenty of waters .
???????? whenever you go please treat nature like your own home ????
Happy travelling ????