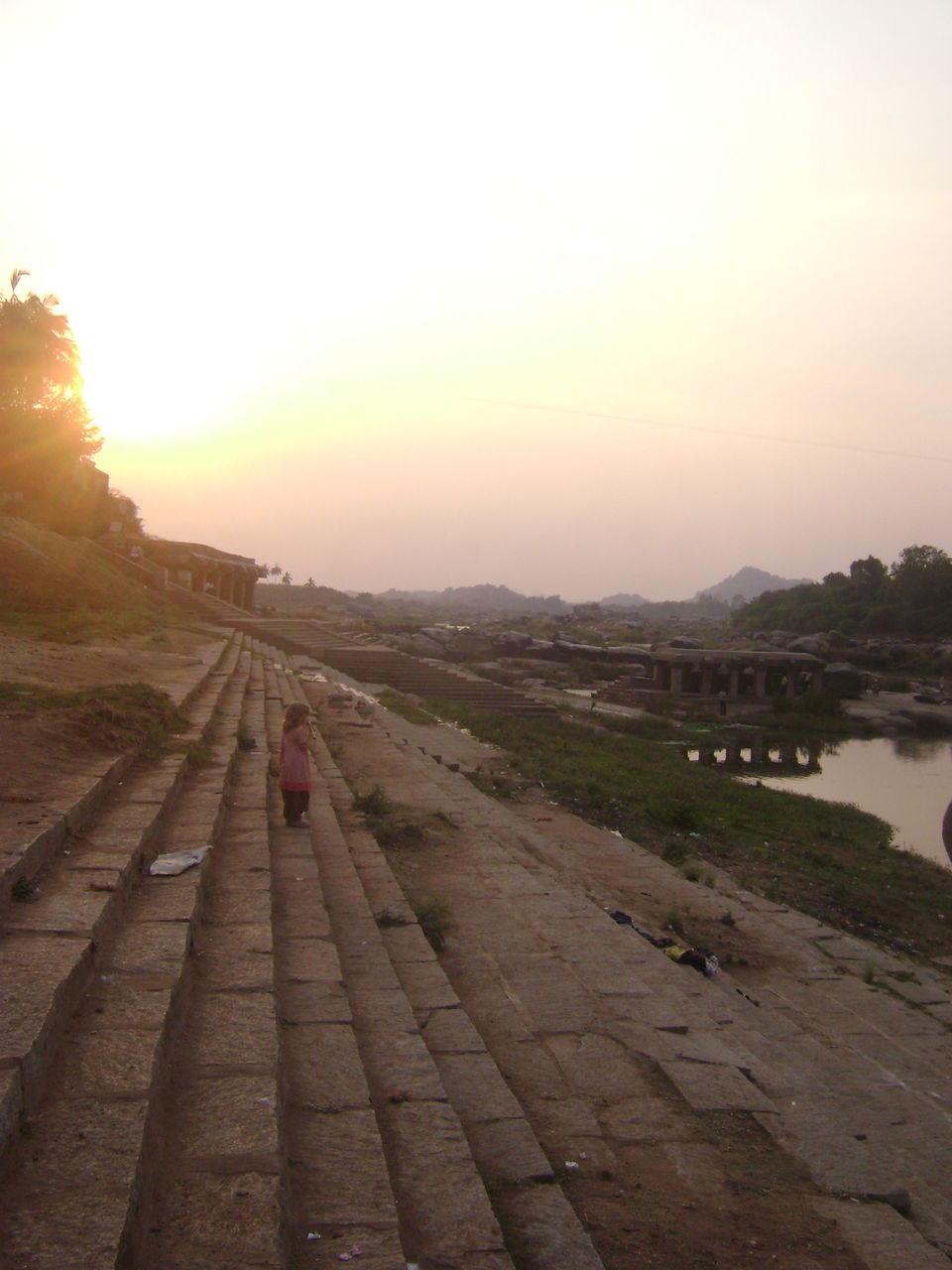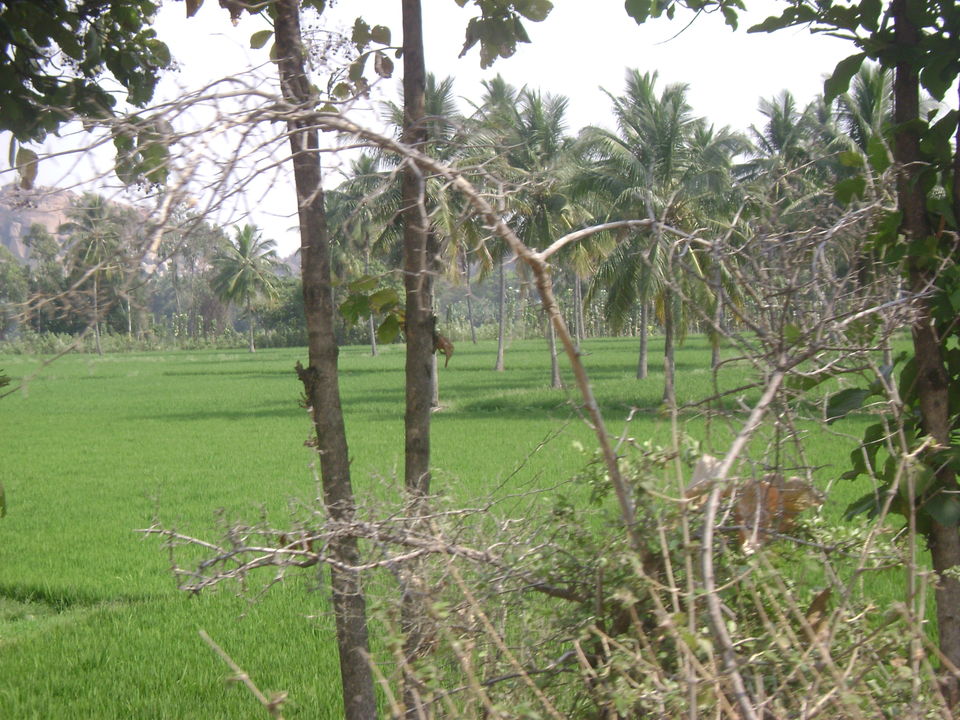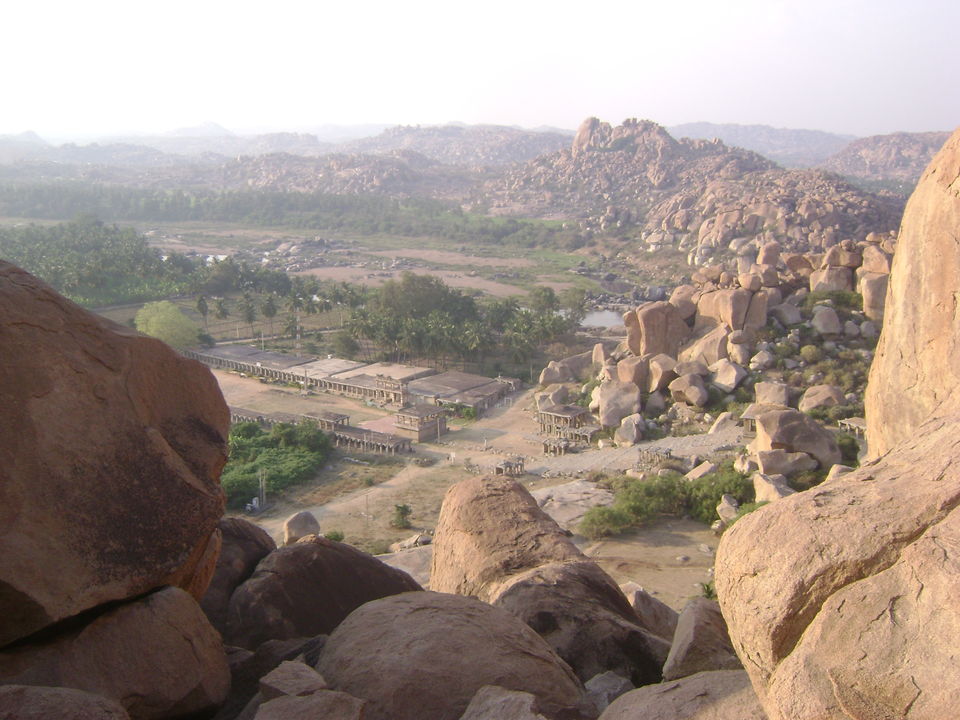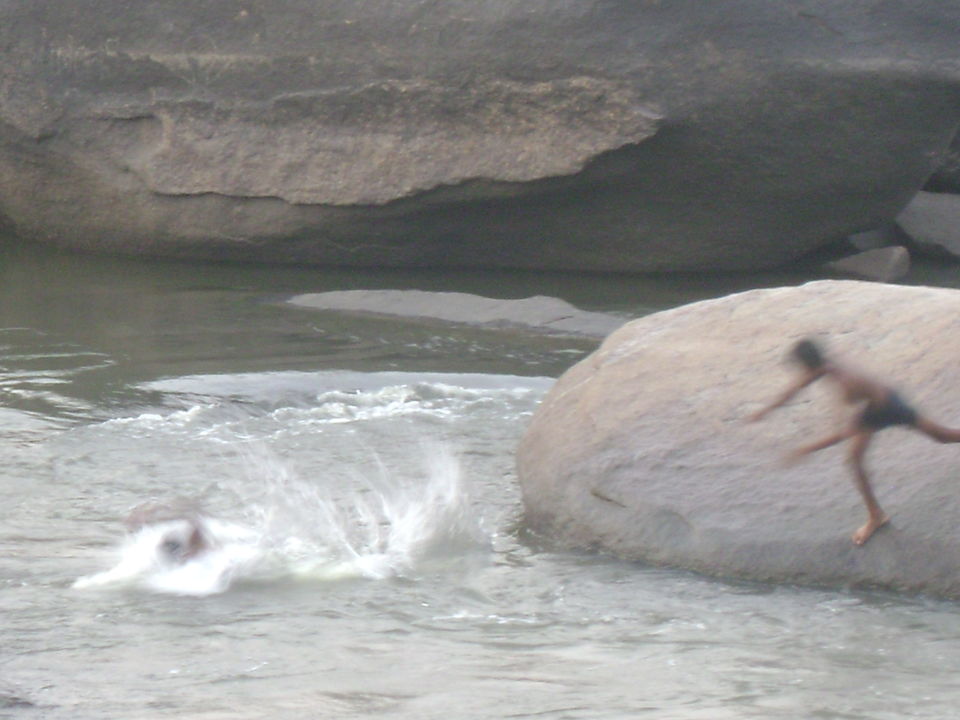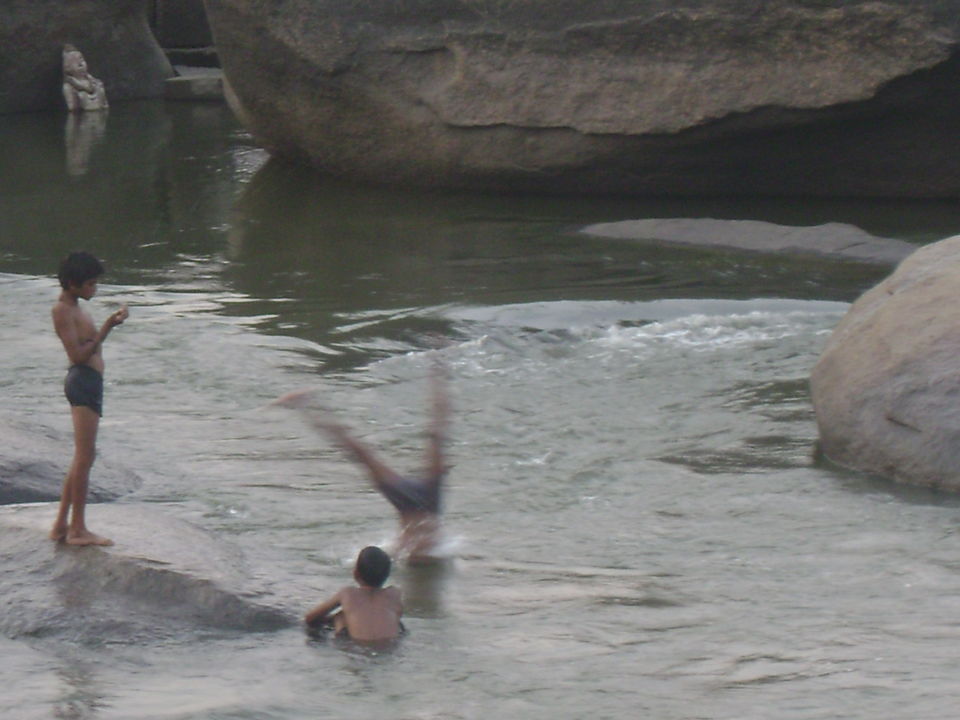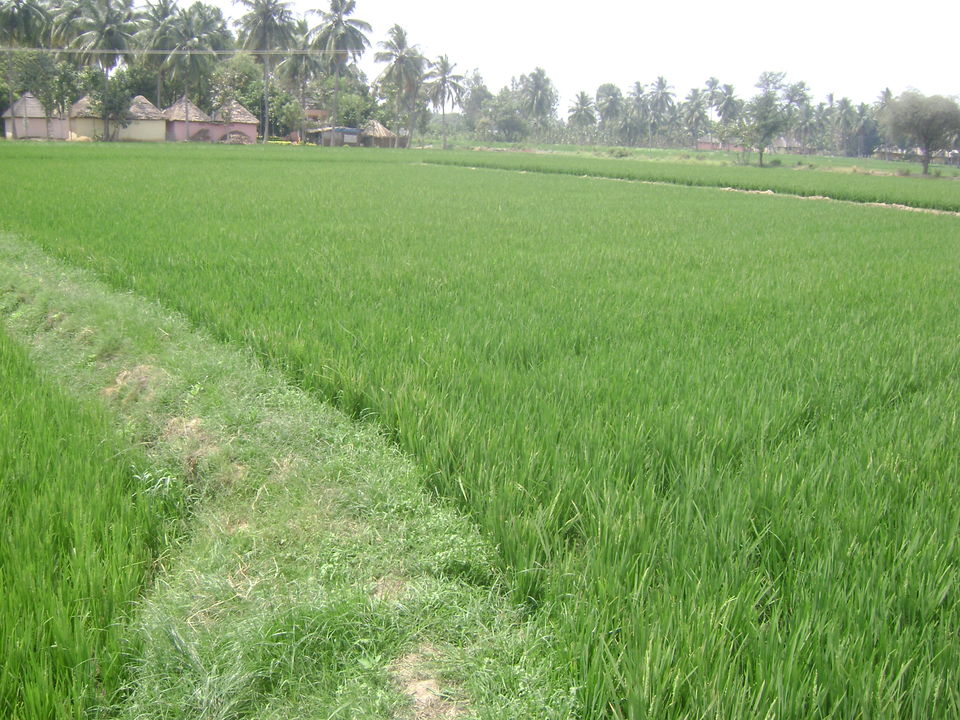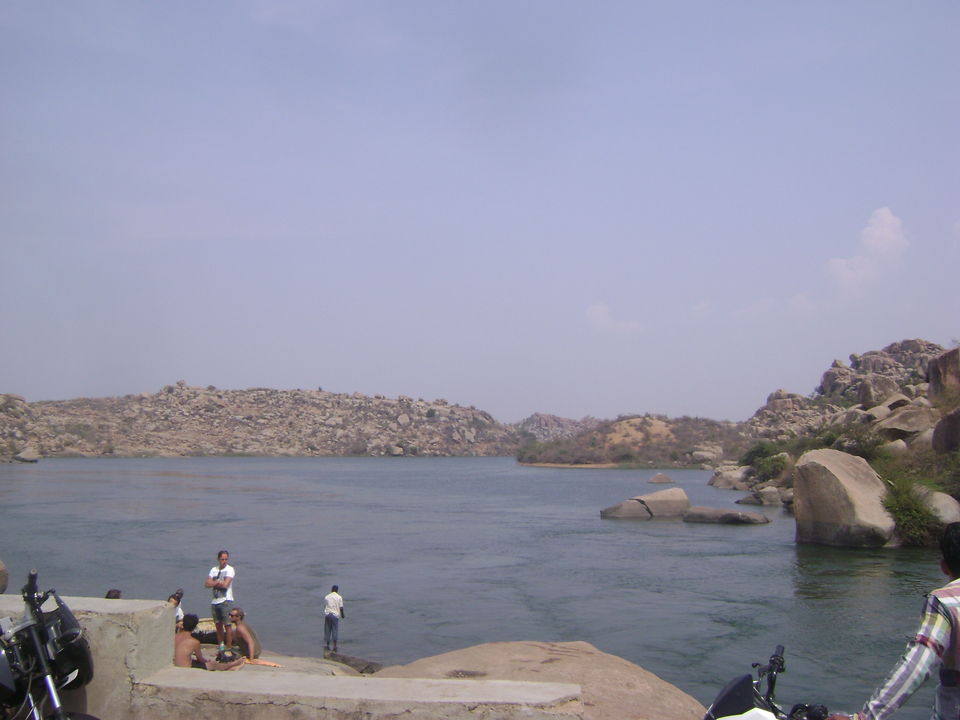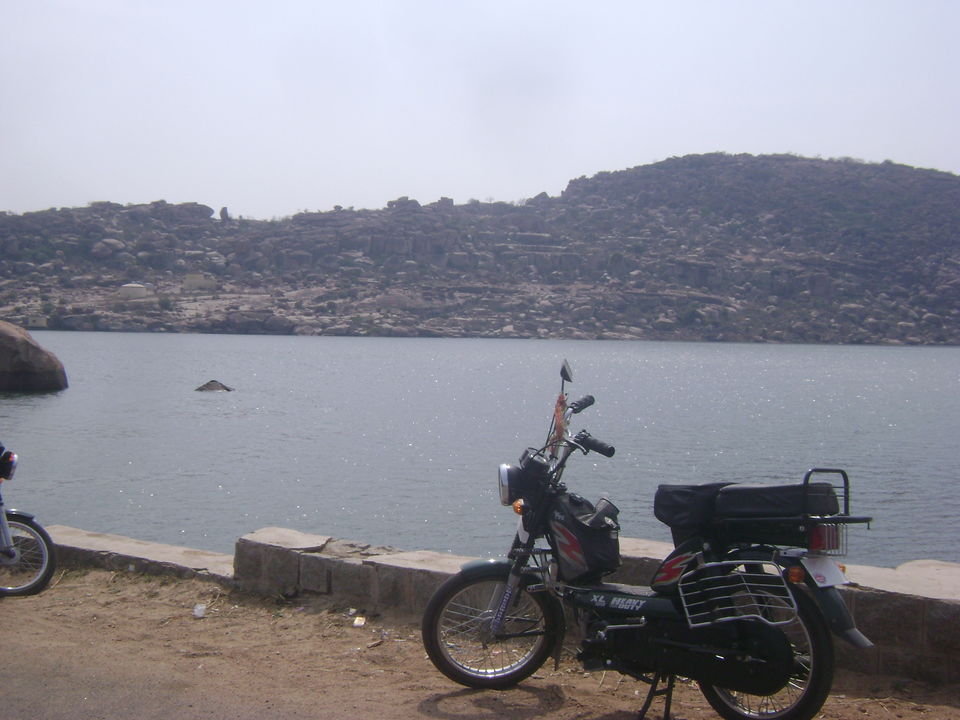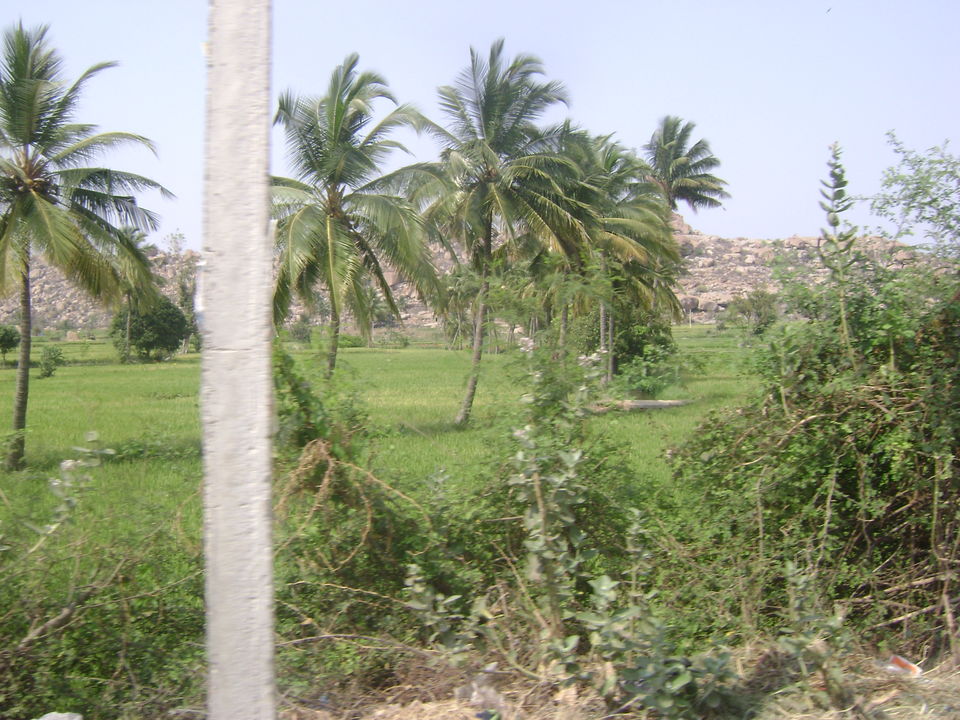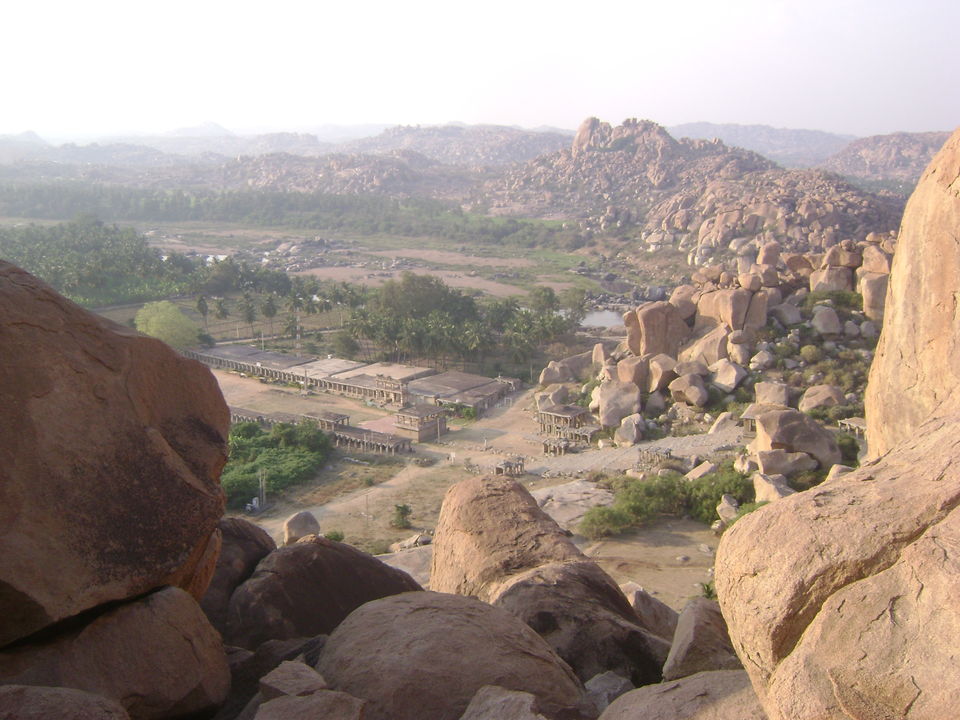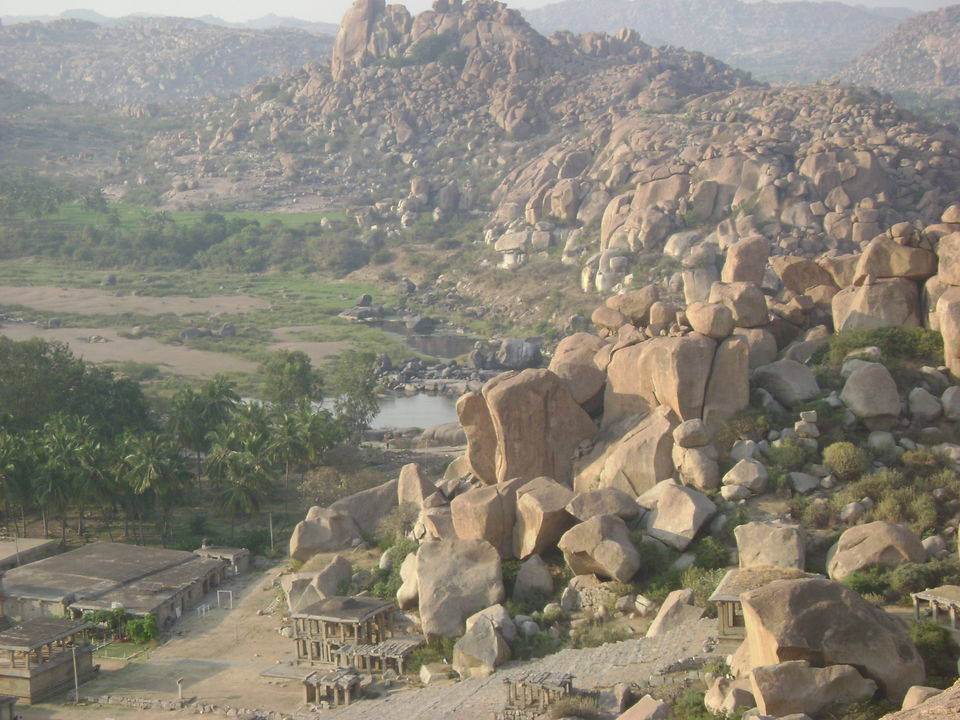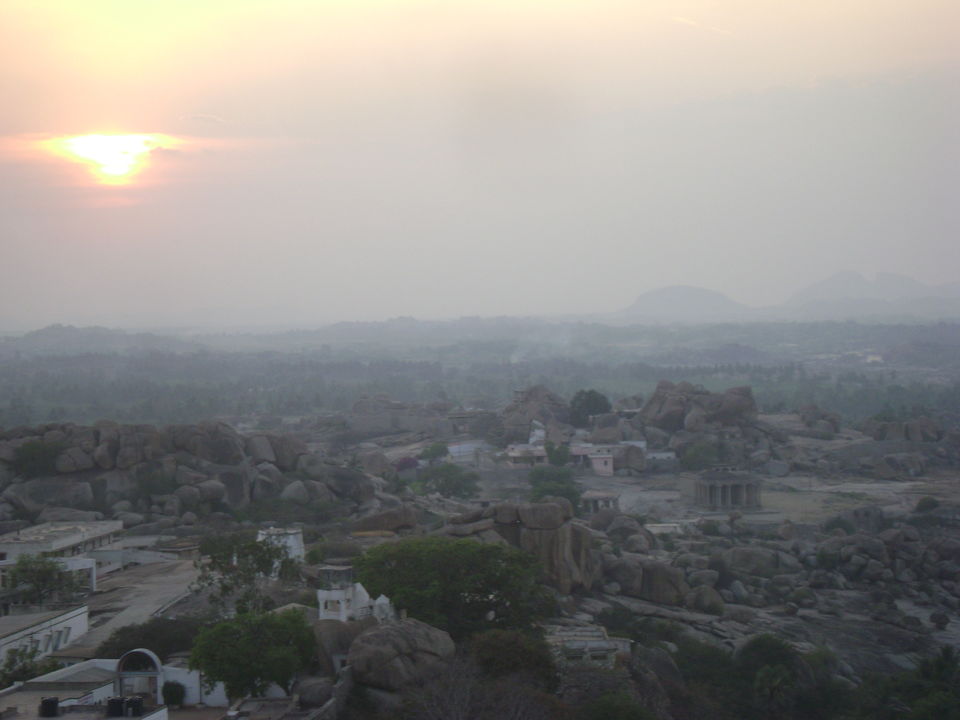 Want to go back in the past centuries?? Medieval Era. This is the place. The moment I landed here I was transfixed. It seemed as if a time machine has thrown me in the era during which the country had kings. I felt as if soon I would be seeing chariots and soldiers around me.Temples, Boulders, small houses with thatched roof. Just the perfect setting. The setting sun glistened over the Tungabhadra through the Rocky Mountains. This place has everything to offer.
1. Spent evening sitting by the Tungabhadra reading about the history of this place
2. Enjoy the setting sun as it goes below the Rocky Mountains
3. Seat yourself in one of those houses converted into cafes offering exquisite cuisines. It will keep you wondering who taught these villagers to make these. German, French, Thai they have it all. There will be no Chef or Cook. See the male and females dresses in Lungi and Sari making none so Indian Food
4. Get amazed how everyone here can manage to converse in English
5. Cross the Tungabhadra and get immersed in the lush paddy fields
6. Take a dip in one of the clean Ponds
7. Swim across from one shore to the other of Tungabhadra
8. See the numerous temples and keep wondering at the marvelous architecture
9. Climb one of the hillocks and see the rising or setting sun
10. Feel at ease with numerous Indians and Foreigners walking aimlessly
11. Take a ride around the city on Mopet
12. Play cards in the evening till late
Though considered a weekend gateway from Southern cities this place definitely deserves more than just 2 days. Else it will leave you wanting for more.