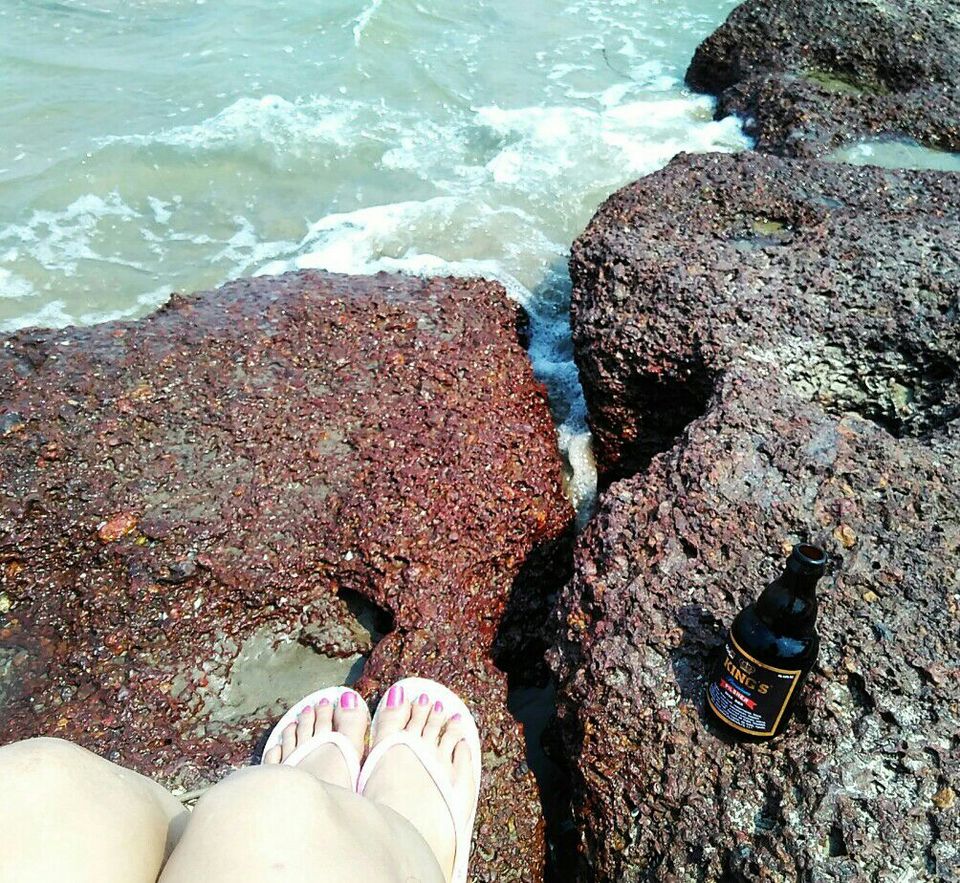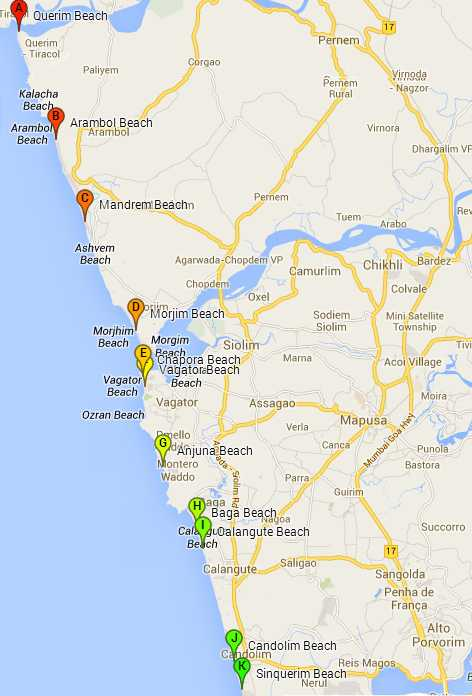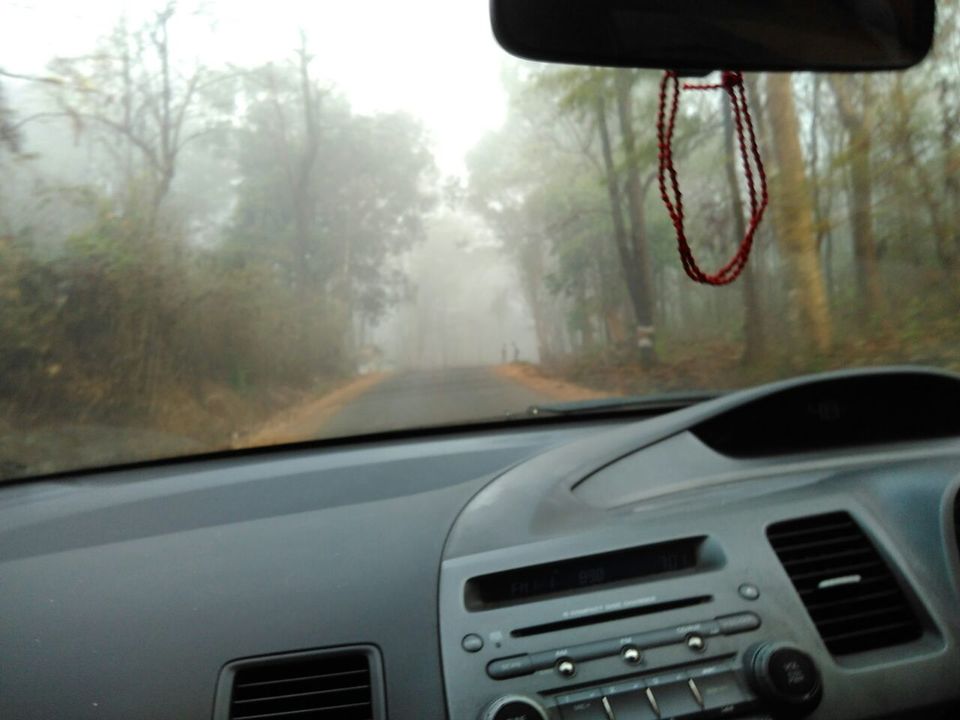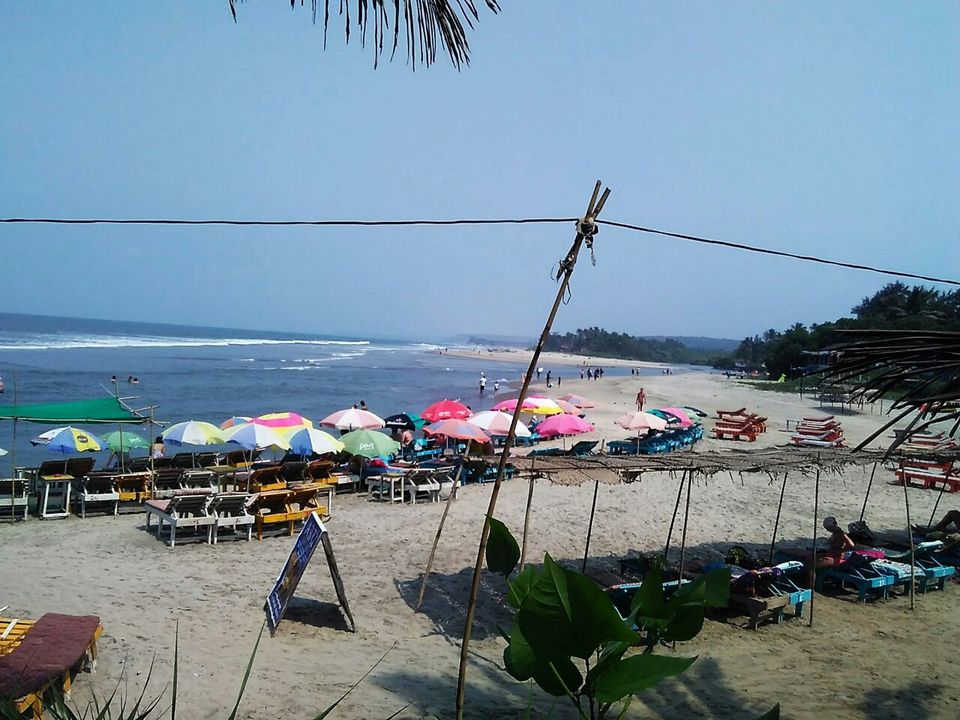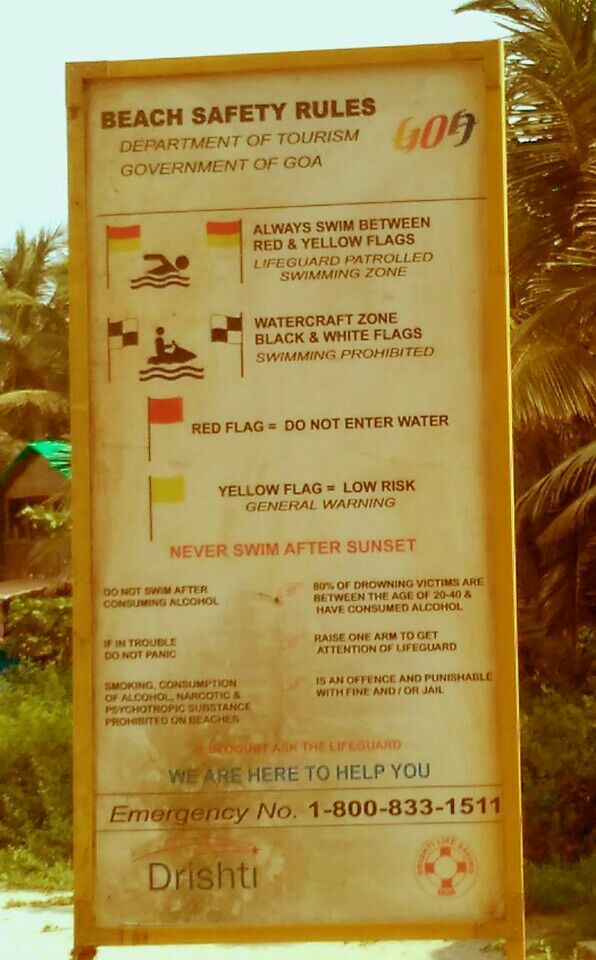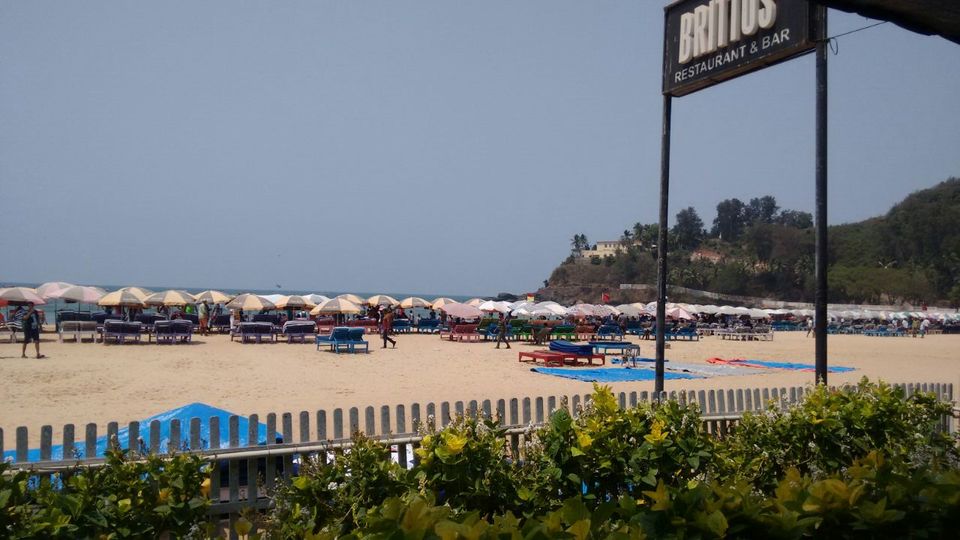 Budget Trip to Goa ----->>>> 
Route Taken : Bangalore - Tumkur - Chitradurga - Belgaum - Chorla Ghats - Baga
Usually we come via Karwar, Change was good though.
Stay : Fathima Villa, Baga
Mode of Transport : Car
I have been to Goa Countless Number of times. People at certain places greet us with a Welcome Back look, and it makes me feel good to be remembered. What makes us come to Goa everytime is the Peace & Freedom it holds.
March 23rd 2016
Started the journey at 10.30PM
March 24th 2016
Reached Baga, Goa at 9.30 AM
Foggy Morning, Best route for Bikers, and a Ghat with Good Road to enjoy your Drive.. Checked into Fatima Villa, I wore a Kaftan and Casual Slippers, a Good / Wise decision for the Summer Heat and Sand everywhere.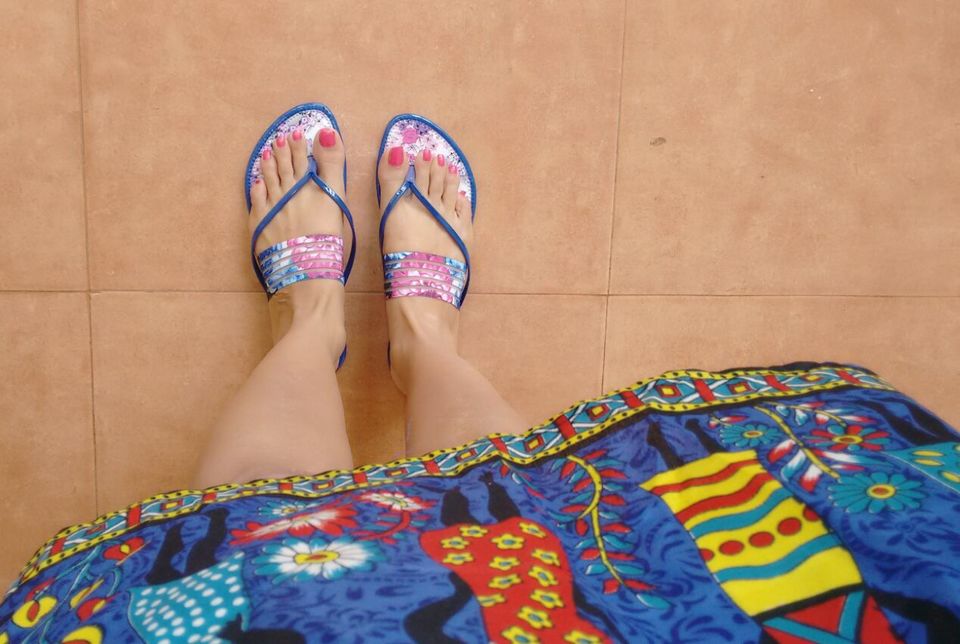 Freshened up and came to Brittos, in Baga for Late Breakfast, The Food U MUST TRY is Crispy Chicken with Tartar Sauce which is my favorite here.. And I tried the Full English Breakfast too, but I like it in Bangalore better.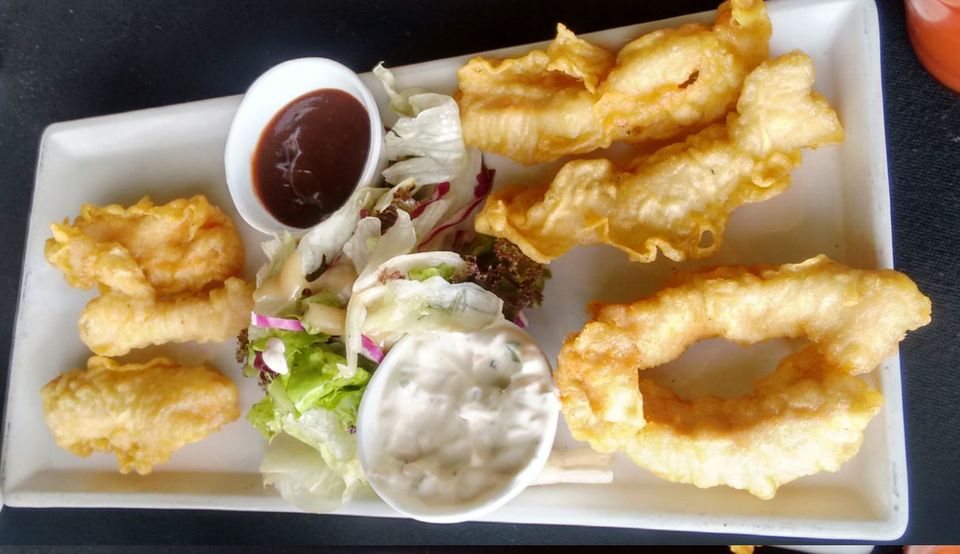 Then went to Saltwater Cafe in Riverside Regency Resort for a Beer (Which is Close-by) , and I had stayed in this place during My last visit, but this time it got full before i booked. Most of Goa's Resorts were completely booked.
Came back to the room, and NOW
All set for the Kingfisher Buzz presents Colorland for Holi in Nyex Beach Club, Anjuna.. Bollywood Music.. Colors.. Dance.. and Open Sea.. People know how to Party in Goa.
Since it was a Pool Side Party I did not carry my phone, hence No Pictures!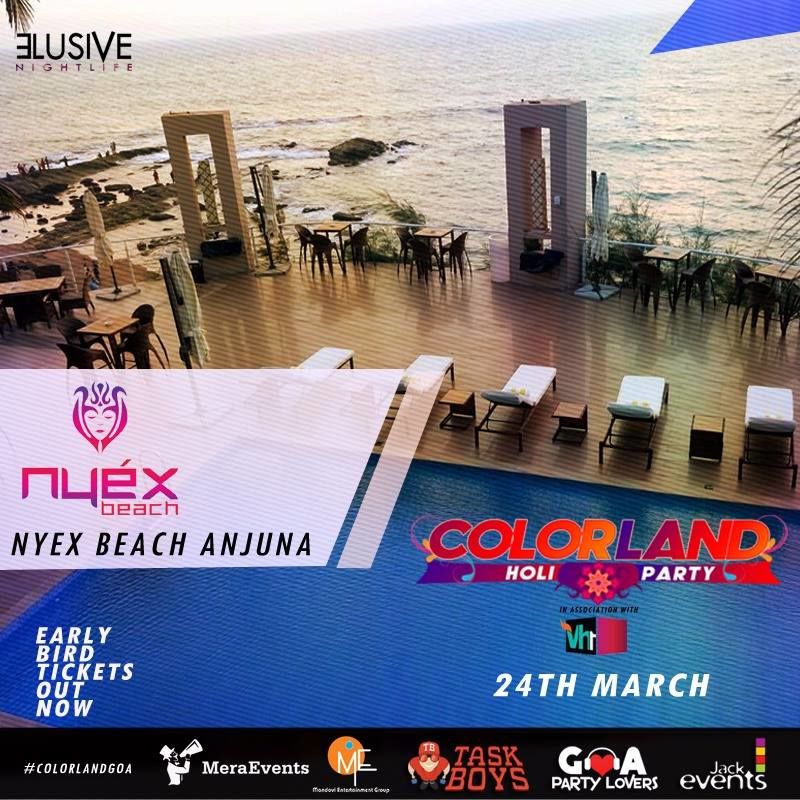 March 25th 2016
10.30 - 12.00PM
Headed to Ashvem had Breakfast at Sea Creek. Saw kids still enjoying Holi, Goa was fluttered with Colors. Wanted to try English Breakfast here too, but again good but not good enough. My husbands's favo is Chicken & Ham Club Sandwich here.
Watersports : Surfing is mostly done here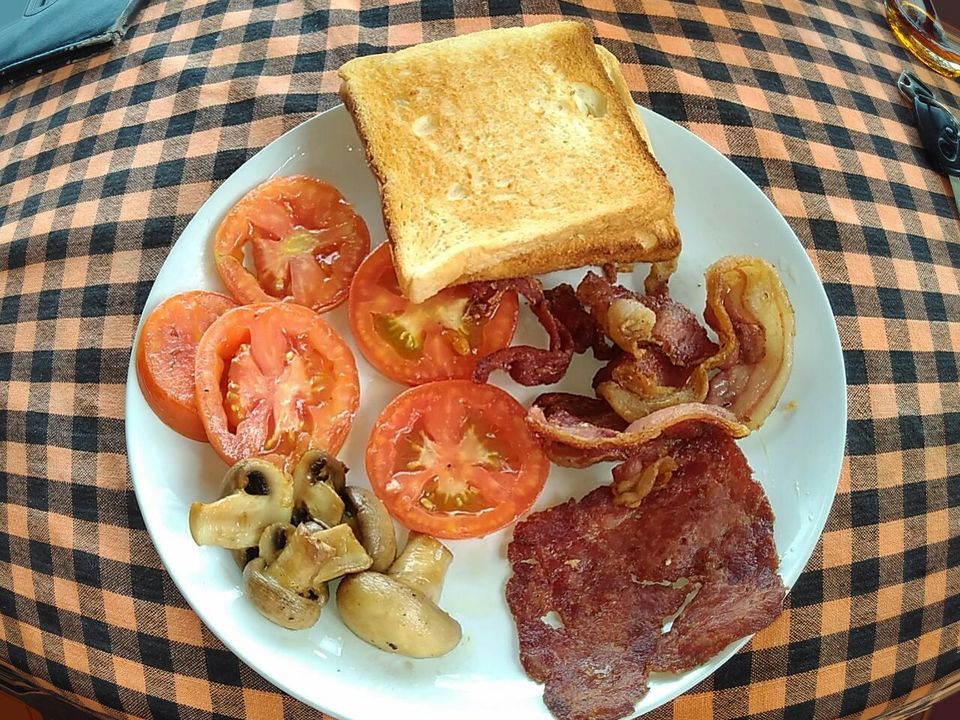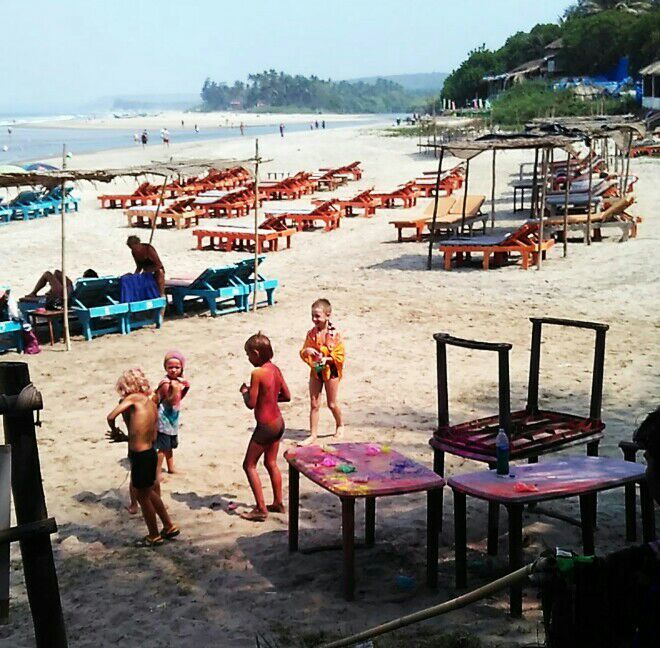 12.30 - 1.45PM
Headed to Keri after, according to the reviews I read before going, it sounded isolated, with hardly any people or shacks.. But maybe cause of the long holidays, I gotta see Alot of people and a line of Shacks.
I got into the Sea, the currents were quite high, when I got out I had a Pocketful of sand !!!!
Try Ajoba Shack. 
2.30 - 3.00PM
It was getting Hotter around 2.30PM reached Arambol Beach, couldn't stand or sit.. Just viewed the beach, took pics and ran back to the car, though this was the first time I've been here, I really couldn't take the heat anymore, the beach was crowded though.
3.30 - 4.30PM
So drove to Vagator - Chapora Lane , had Lunch at Mango Tree, which is again a MUST TRY Place, and My Husband's Favorite Dish Calazone is Amazing, & Fish Curry Rice is too good for a Hungry Stomach..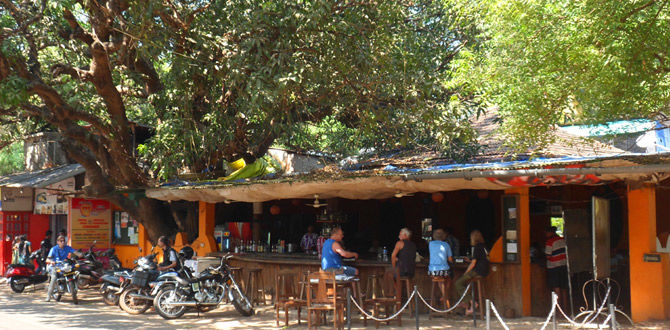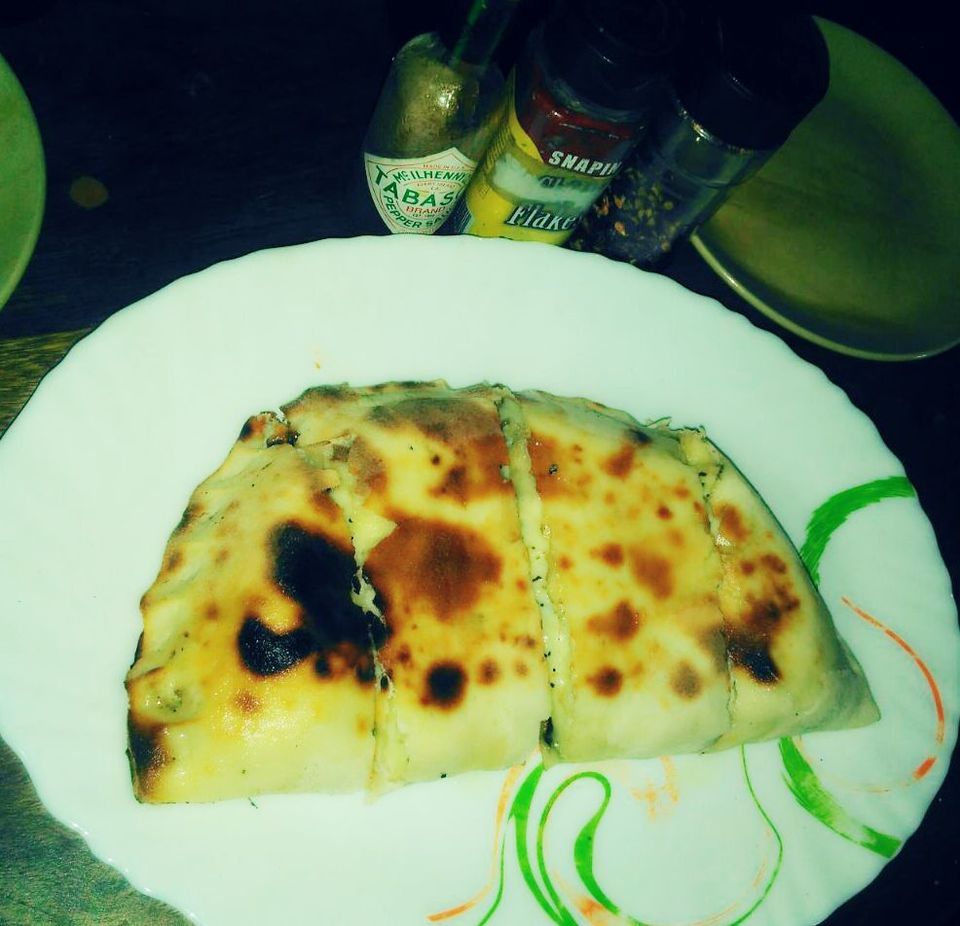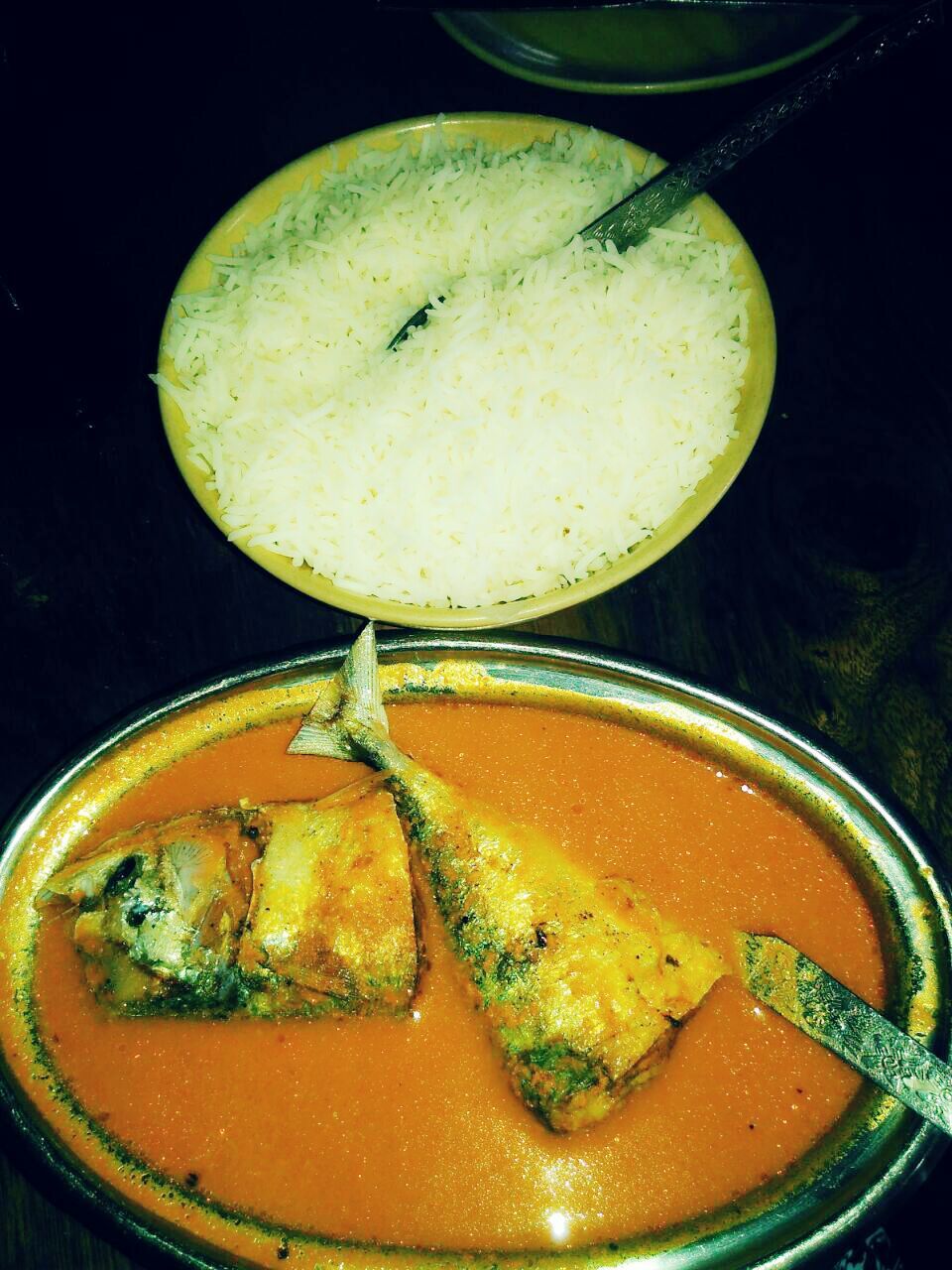 Cause of the heat couldn't go to the beach.. Headed back to our room and Pool seemed a better choice.
March 26th 2016
Woke up Hungry and Drove to Morjim Beach.. Had breakfast at Seagull Shack.
This is the Entrance of it, You can shop Beach wear, Shorts, Hats, Glares, Water Bottles, Towels,  (All you need for The Heat & The Beach) And at a very low cost.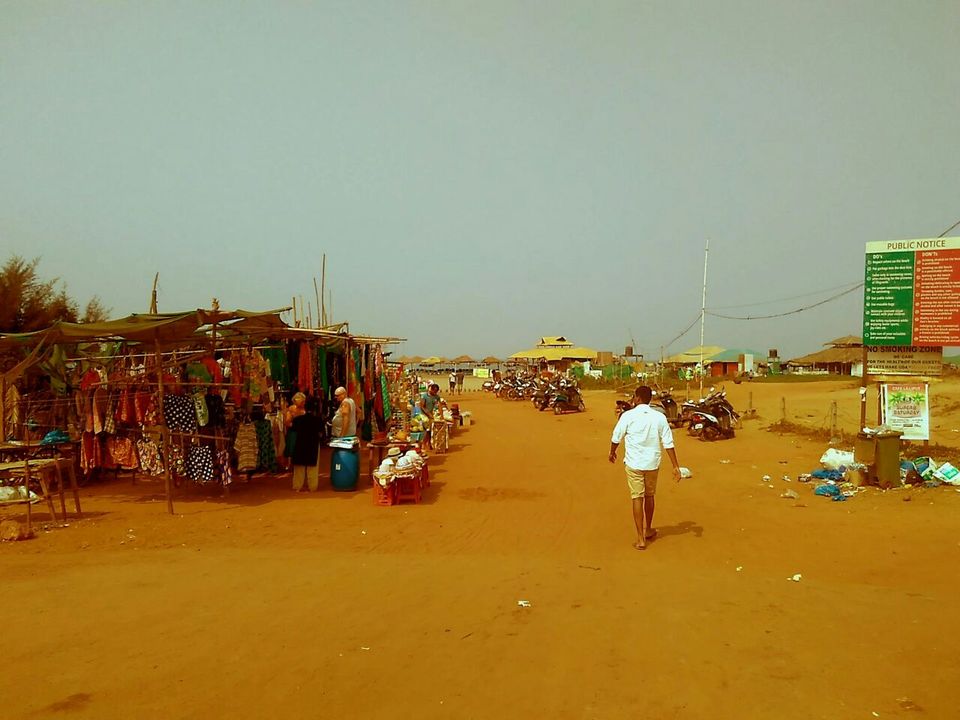 Drove to Mandrem after Went across the bridge.. Beautiful.. Eat at "End of the World" Shack..
So Peaceful this Beach is, Less people and More Calmness.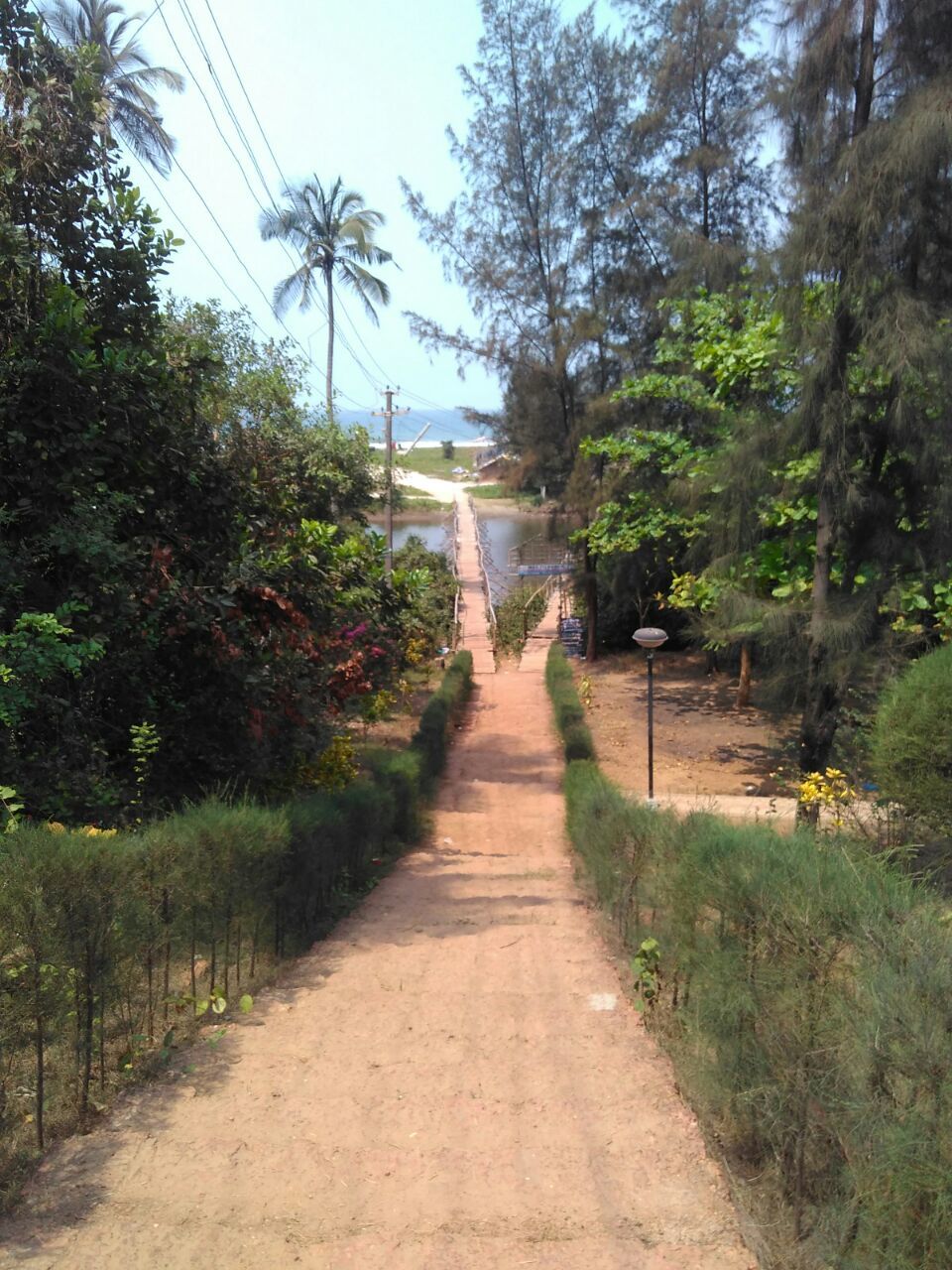 So Ashvem is our Favorite, so we went back there but this time to get into the Beach and Feel the Warmth of the Water and get Hit by the waves. 
Best Part of Ashvem is - No sand will get into your pockets and the Sea is Clean and Clear.
Then headed to Baga Zanzibar for lunch.. 
Had fish curry rice with a nice view of the sea.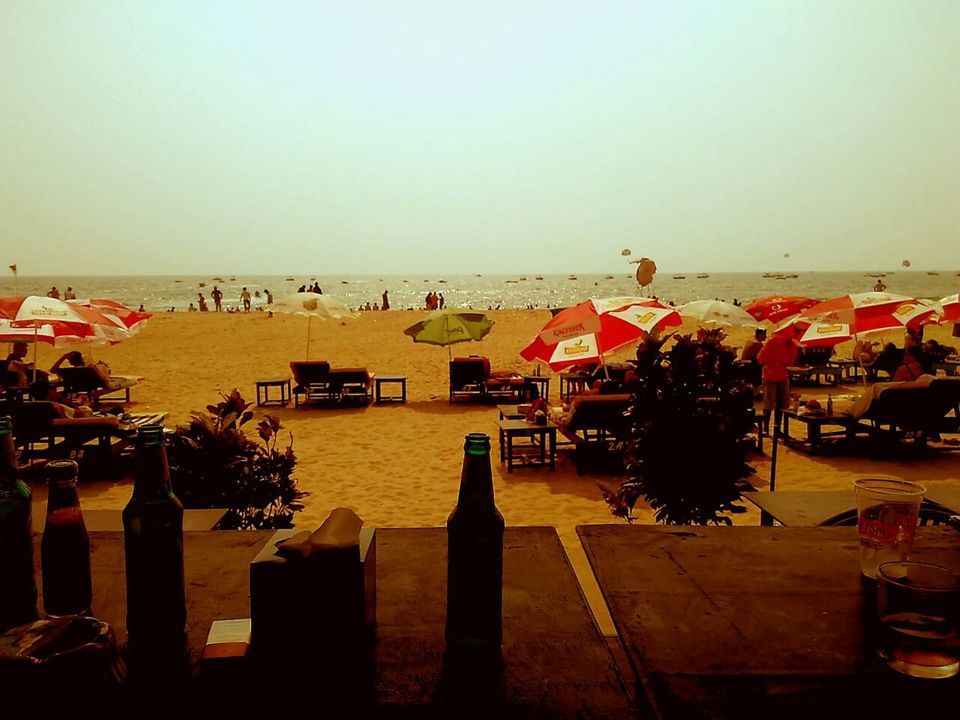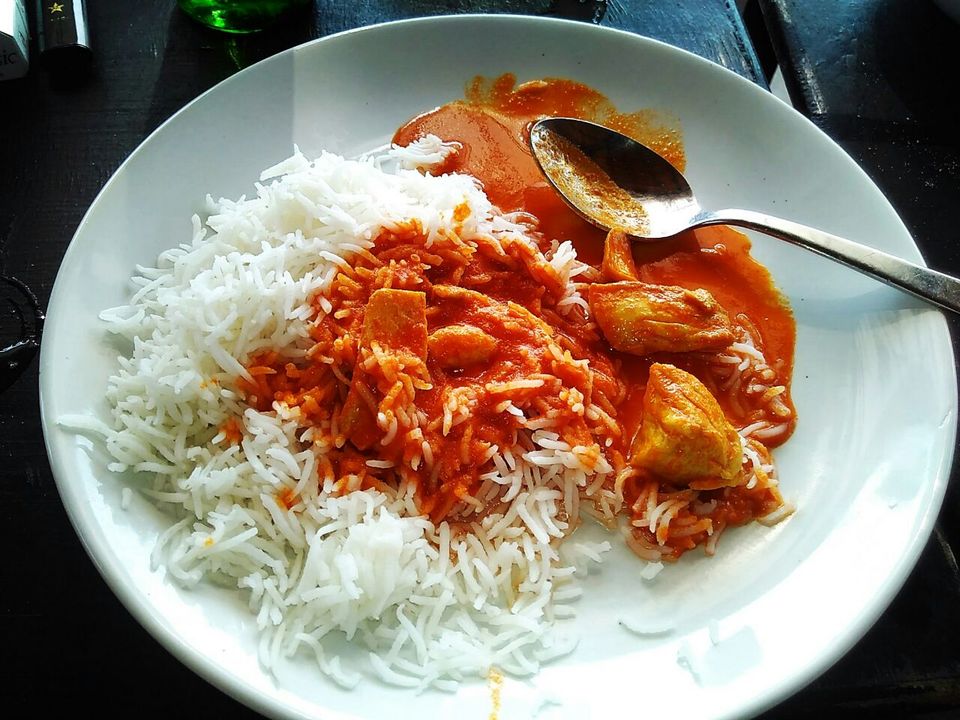 Back to room for a power nap
So As Tito's Lane is open till 4.00 - 5.00AM, We got out only by 10.00PM, Went to Kamaki, met our usual people there and had a good time.
Going to Curlies after wasn't a good idea, as it took us an hour cause of traffic jam, and cars had to been parked a KM away, and we were tired completely cause of the heat, and planned it for tomorrow.
Back to room.. My Husband packed some take away food from Baptist, which is  also on Tito's lane. the Best you can get at Midnight, and the food is prepared right in front of you.
March 27th 2016
Checked out early by 9.30AM and went to Candolim for Breakfast at Sunnyside Up, A must go..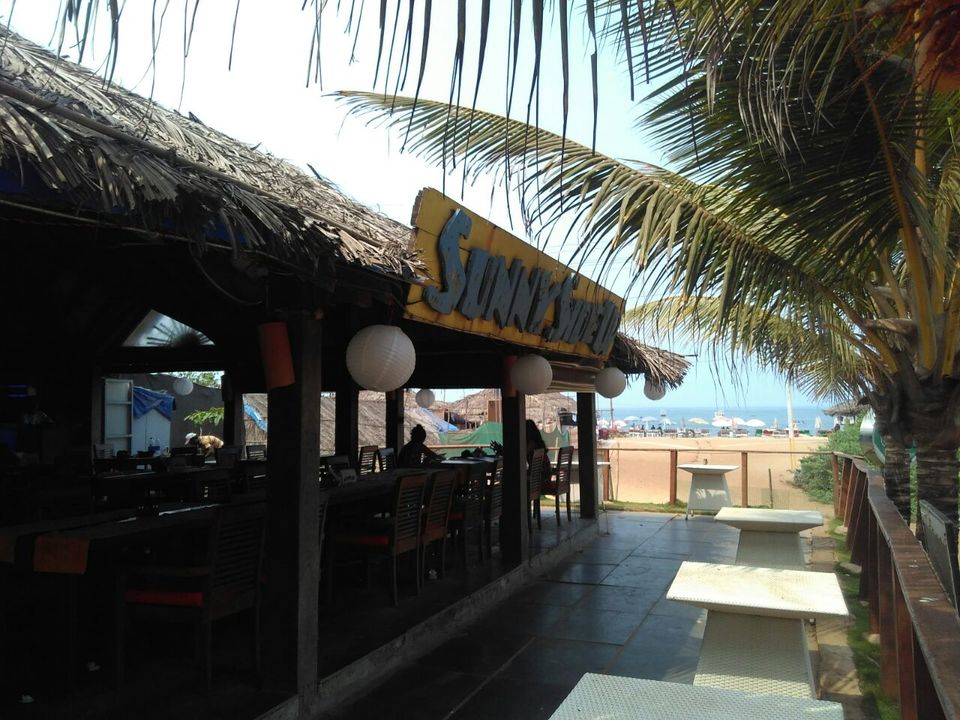 This is the Special SunnySide Dish for Breakfast, and it was Yum.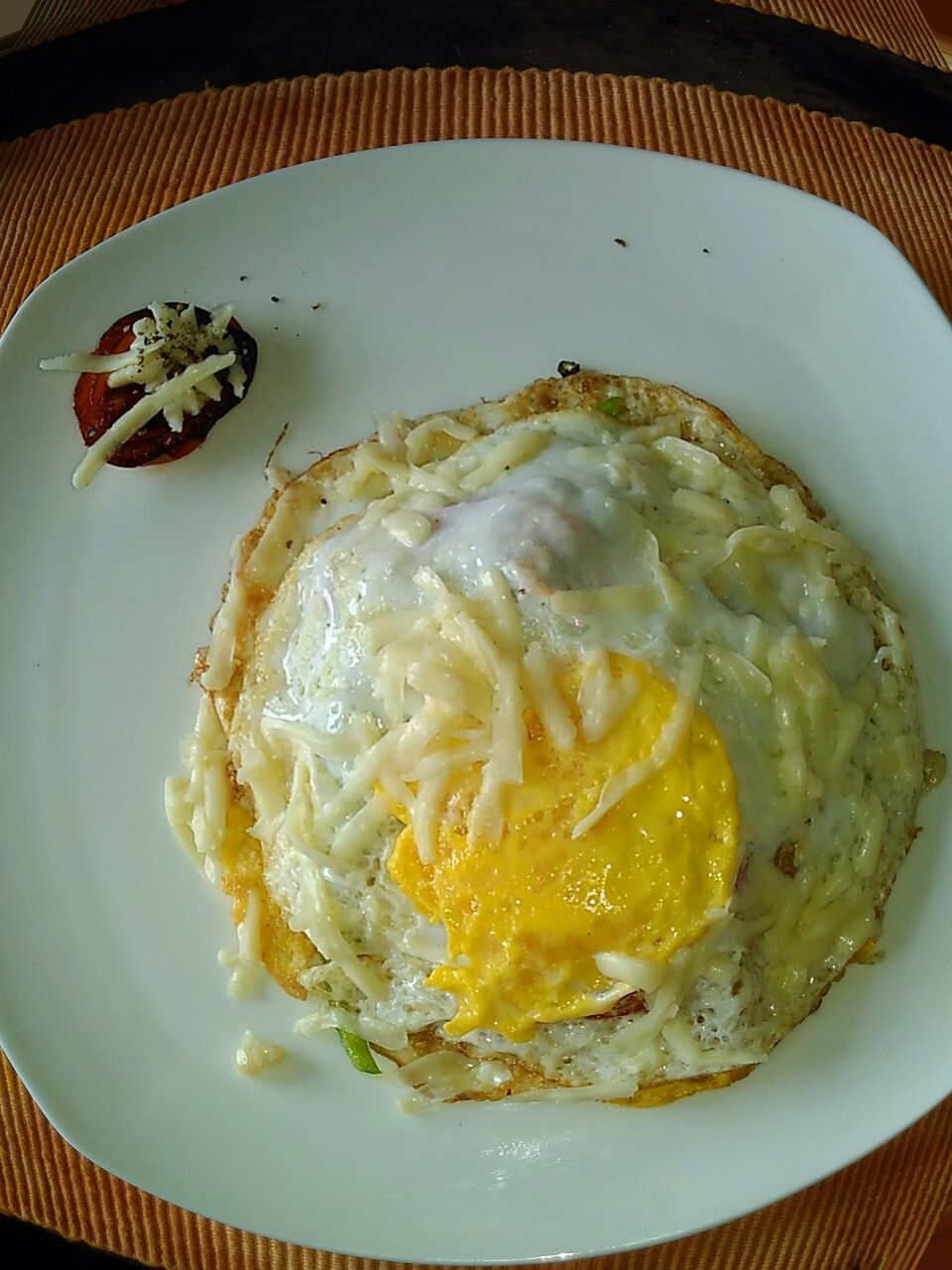 Then went to Calangute, It was Burning Hot by then, you can see the crowd in Calangute in the Picture below. Zoom in the Pic, and you can see Countless Indians watching the sea and Playing in the water with so much Joy.
Did shopping here, Calangute is Comparatively reasonable than Baga or Candolim.
Went to Anjuna after , Curlies.. was too tired to eat anything, but since we were planning to travel after curlies, munched a lil on Noodles. Food is Great here.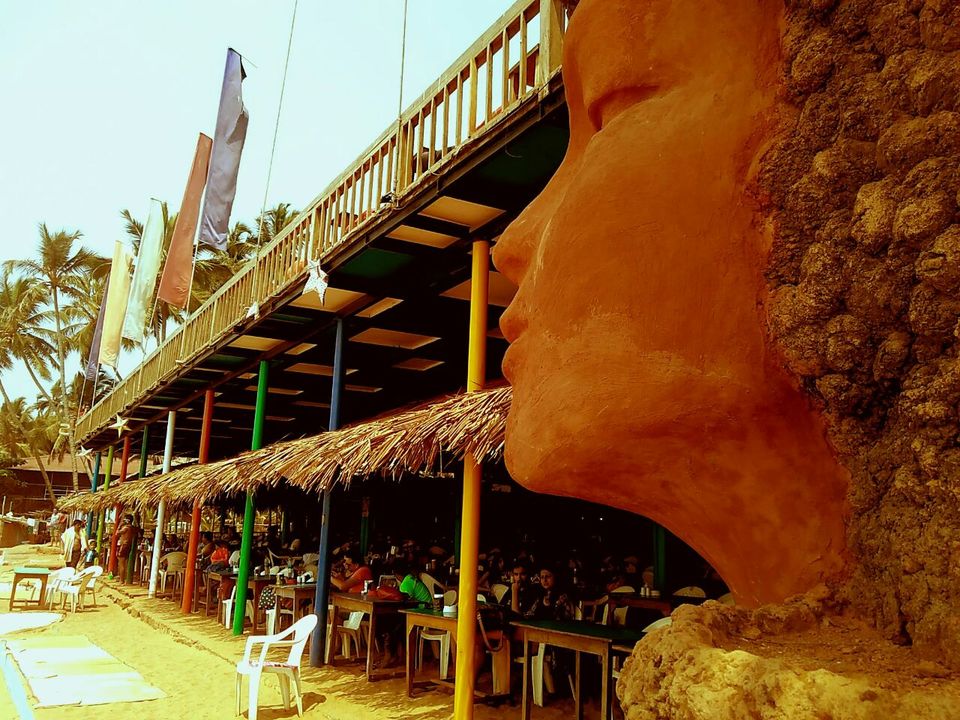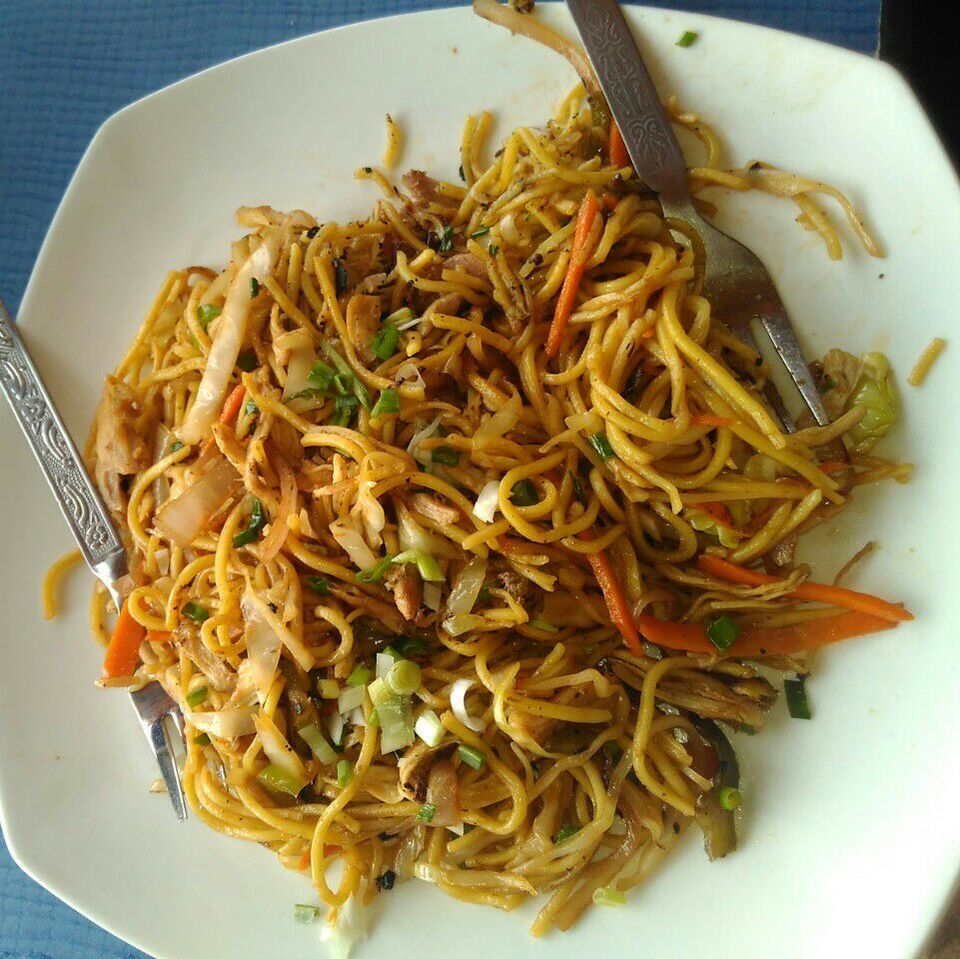 Started our Journey (Drive) back to Bangalore at 3.00PM From Anjuna - Chorla Ghats - Tumkur - Bangalore
Reached Bangalore at 2.00AM


I did My Best to cover Most of the Places's on the MAP this time, But with My infinite visits I have visited every nook and corner of North Goa.,
Each Beach has a Story to tell which you have to Explore Yourself.
Overall, We couldn't take the Heat during the Day, So next time will not plan a Trip In March for Sure.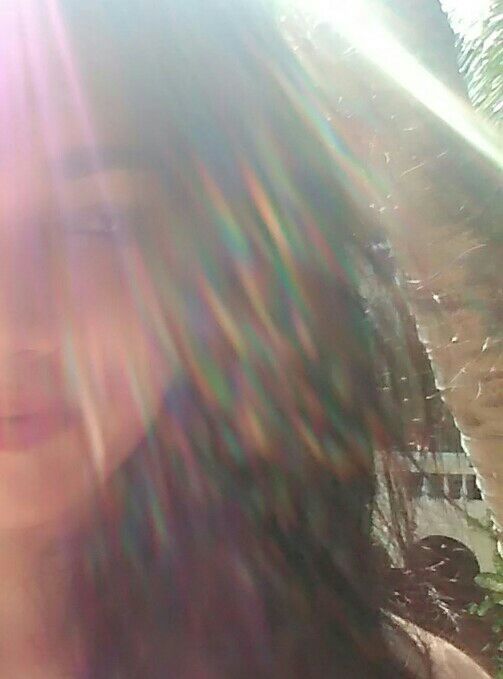 Note :
1. I haven't traveled by Local Buses in Goa, So cant provide any Info with that.
2. Hiring Bikes is the Best in Goa ; Bikes start at 150 - 300/- Per day : Cars at 1000 - 1500/- Per day (Depending on the Season)
3. Fuel is Cheaper : This time it was 53/-. Haha Alcohol too.
4. Try kings Beer, If your a Beer Lover. Its Goan Brewed.
I would like to Read you Thoughts, So do Comment :)