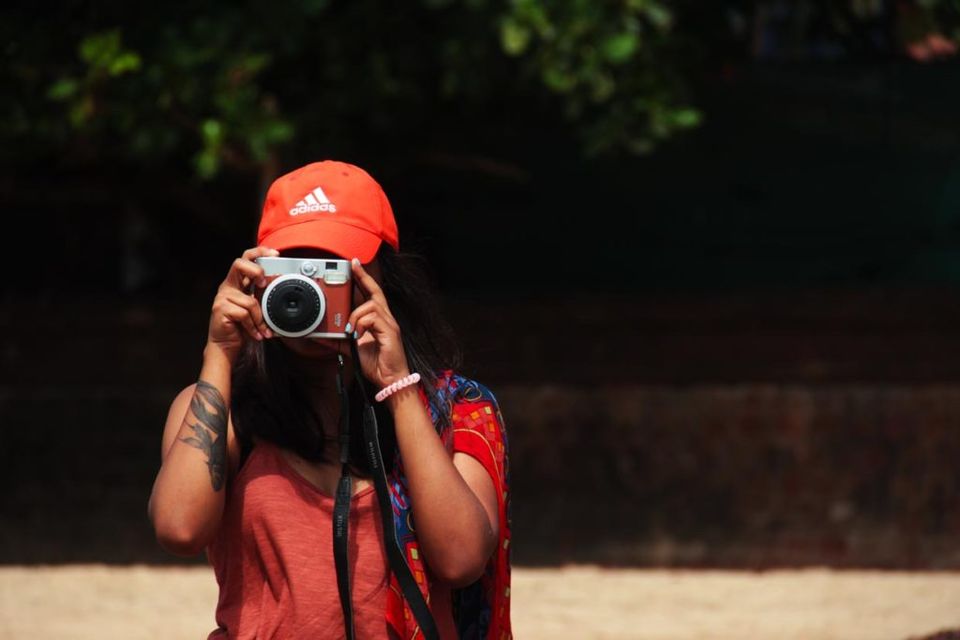 With a new beginning, life seems to be more beautiful and hopeful than ever. However, for some, it is just another new year with a bunch of new responsibilities and stress. Regardless of both good and bad vibes, there is a place which welcomes you into its world. People say if you are happy, you should go there and enjoy; if you are sad, you must go there to treat yourself better. That's Gokarna.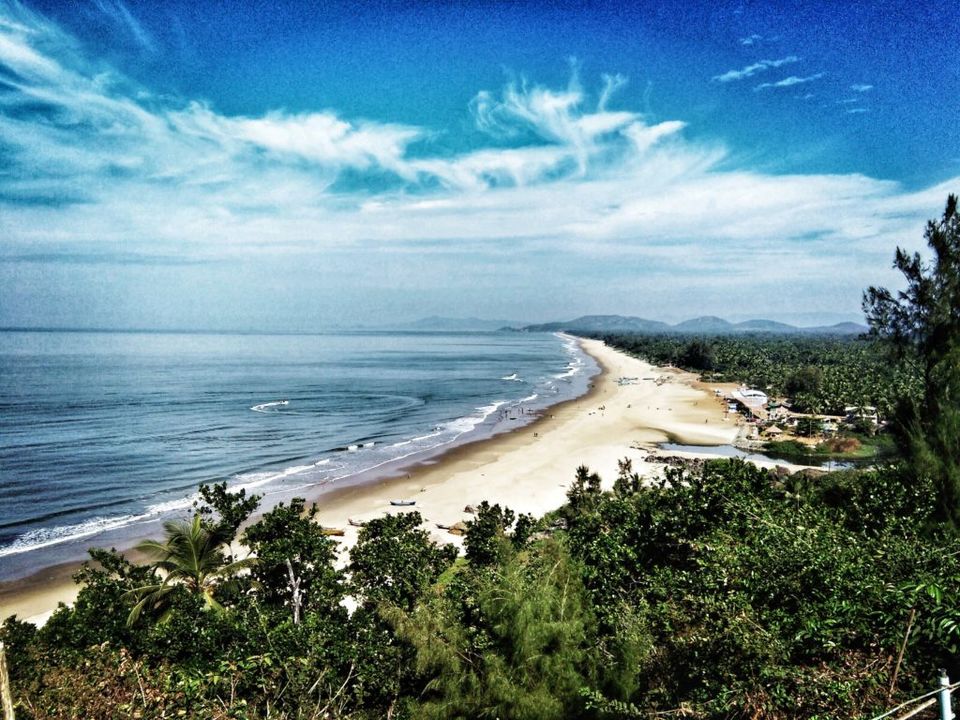 Gokarna, a worthy detour from the much commercialized Goa, has become the latest direction trending among the beach lovers. Popularly known as the temple town of Karnataka, Gokarna started gaining stupendous attention after the free-spirited hippies stepped into this place as their vacay spot. So, here's how you can spend your time in this wonderland.
1. Discover all the beaches:
Any coastal town is incomplete without mentioning its beautiful beaches. If you are onto vitamin sea, Gokarna beaches are healthy options for relaxation. Om beach is one of the desired among all; however, every traveler has his own preferences. Kudle, Half Moon and Paradise Beaches are the other top ones. Gokarna beach otherwise being the main beach of the town is not much preferred by most of the tourist, but you must visit it if you want to see any of religious rituals going on.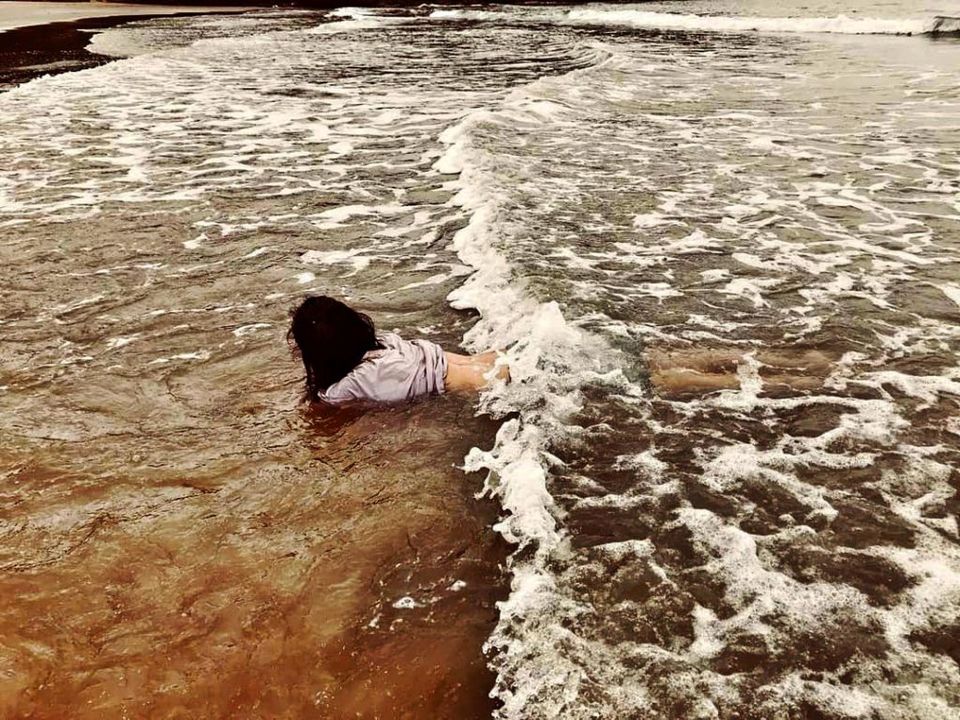 2. Trek down from beach Halfmoon to Om:
If you are more of an adventure lover, you can choose to trek down the hills to reach one beach from another. It feels thrilling when you discover the vistas of the Arabian sea after overcoming your fear of getting lost in the jungles. I along with my group actually lost our track while walking, as we could see the beach right below with no trail of reaching down. That seems little tiring, but the pleasure of reaching the destination makes it worth going.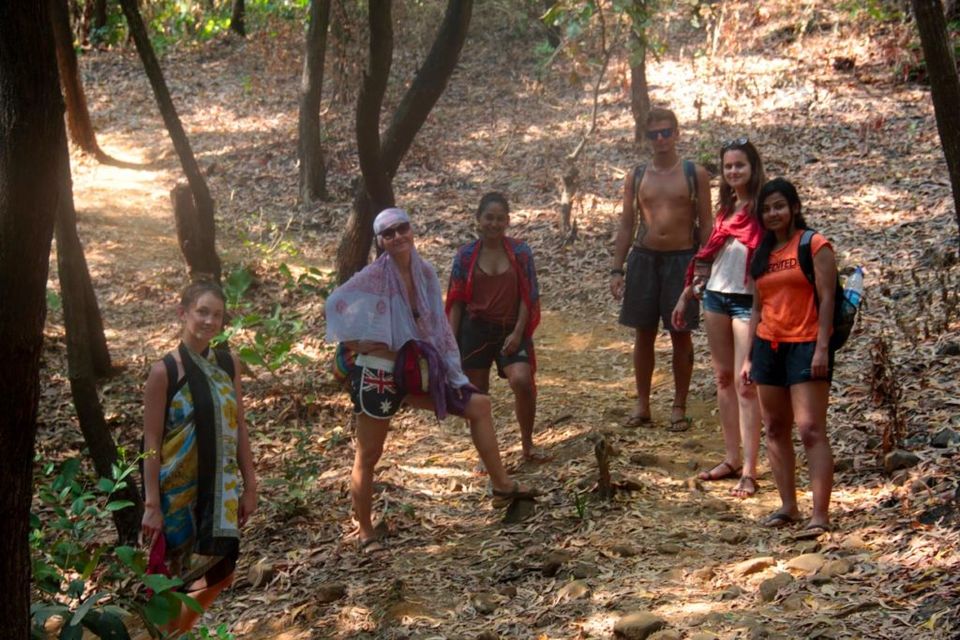 3. Flea markets:
Flea markets are on trend nowadays. The pretty shacks and stalls in the town are a reliable count to collect souvenirs for your loved ones. Of course, you should try to bargain if you feel that the items are overpriced.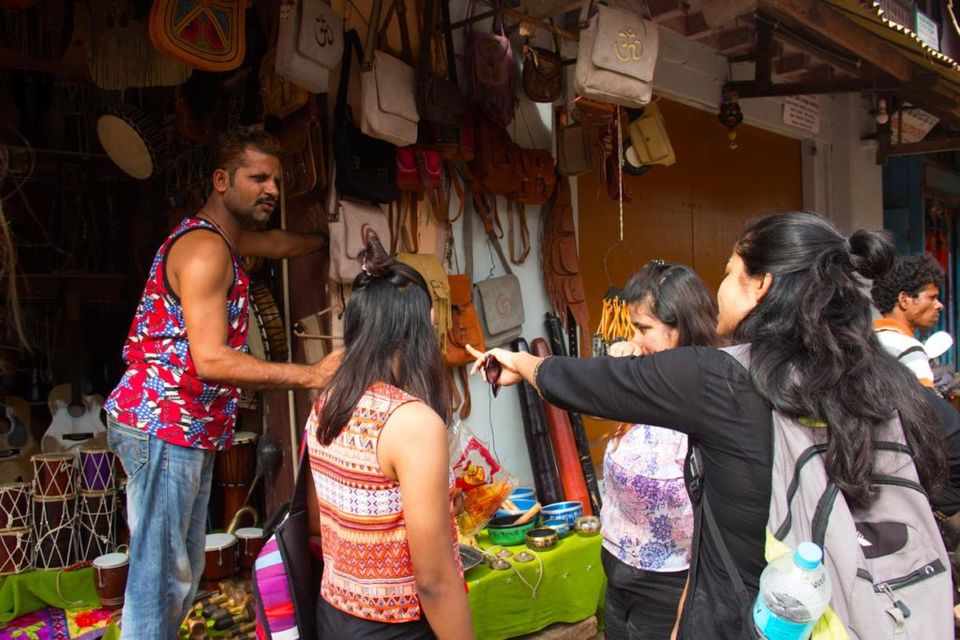 4. Exploring the trendy cafes:
A number of restaurants and cafes have built their shelter in the town, and the most happening ones are right beside the beaches. Either after a long hour trek or sunbathing, these cafes are just perfect to refuel your body with some delicious food and beverages. Namaste om café at Kudle Beach has been my favorite so far. It is an all-time crowded cafe with good food and hosts. Don't miss this café if you are in Gokarna, especially in the evenings. The twinkling lights, the seashore and the ambiance of this café will justify your vacation.
Note: There is also another namaste café at Om beach where Google Maps take you. So, if you want to visit this café, straightaway head to Kudle beach, ask someone, and find it.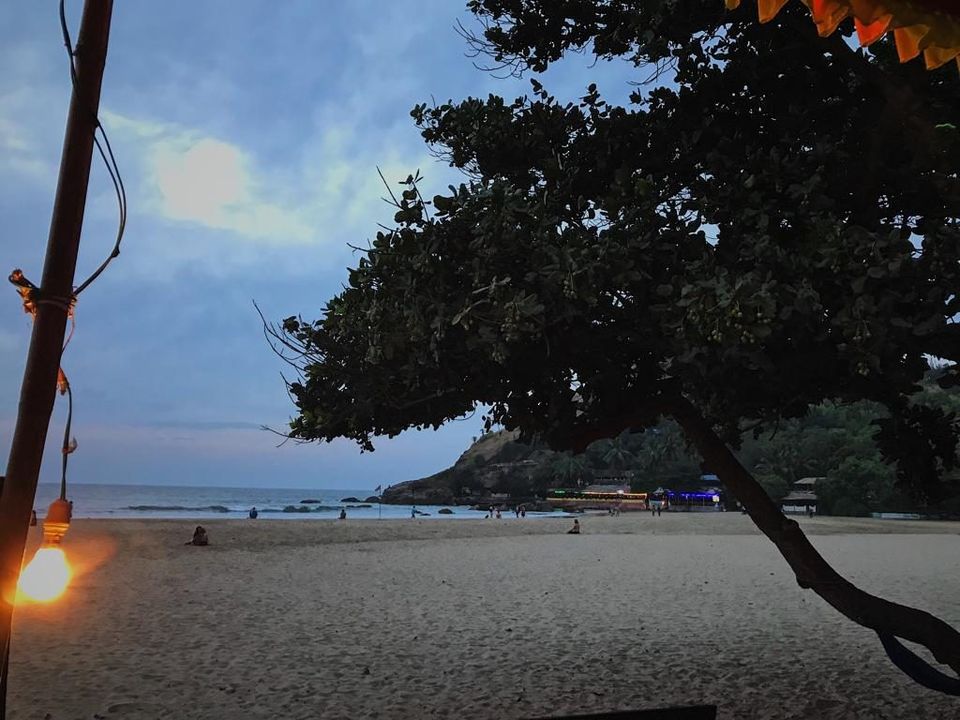 5. Explore the street art:
Gokarna is truly amazing for anyone who has seen it, and a number of artists have shown their attachment and love by painting their walls depicting various artisans. Well, this is an additional treat that you get to explore while you are rounding the town or taking the trails through its tiny villages.
6. Night trek and phytoplankton:
Where goa's nightlife is mostly about its bars and casinos, a night in Gokarna is best experienced by going on night treks. Plan up with your fellow travelers or speak to your host to arrange one. Accompanied by my friends and a group of other travelers, I went on a night trek to Paradise beach whose serenity was pretty definite about its calm and breezy atmosphere and of course, phytoplankton, the most highlighted thing of this trek. It was a happy get-together of a bunch of travelers knowing each other by a sweet bonfire.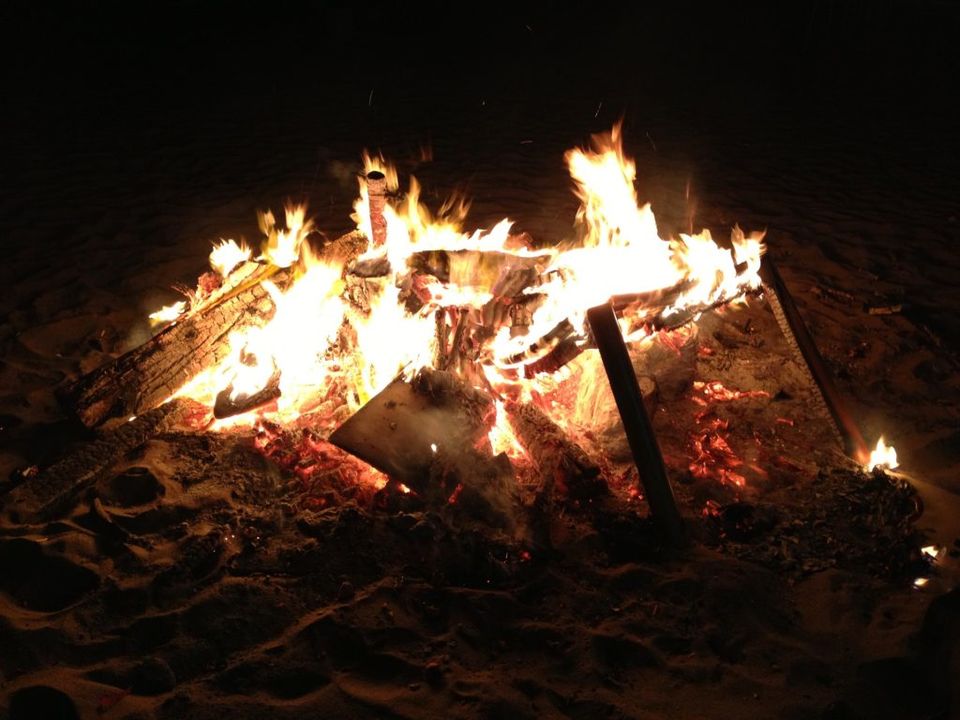 7. Stargazing on a hilltop:
A sky full of stars has always been a soothing view to look up. Up at a hill, you feel the mesmerizing breeze gently enveloping you while your ears grab the attention of the only sound of the sea waves while touching its shore. I met an enthusiastic person who accompanied me to one of such beautiful spots where we sat for a while and shared our collection of travel stories.
8. Get a body massage:
After several days of exciting activities in Gokarna, it is natural to get tired and of course get tanned. At the end of the day if you plan to relax a bit with some special body massage, then you win as you will find a number of massage parlors with their services advertised by every other roadside. I can't explain it in detail as I missed the opportunity of joining my friends when they went for it. Maybe you can share with me later once you visit the town.
9. Temple:
Gokarna is famous for its temples too. The most popular one is the Mahabaleshwar Temple which is considered to be as holy as the Kashi Vishwanath Temple, Varanasi. Therefore, it is also known as Dakshin Kashi. Moreover, the etymology behind "Gokarna" is interesting. It means a cow's ear, and it says that Lord Shiva emerged from an ear of a cow here. Hence, Shivaratri is one of the major festivals celebrated with great enthusiasm.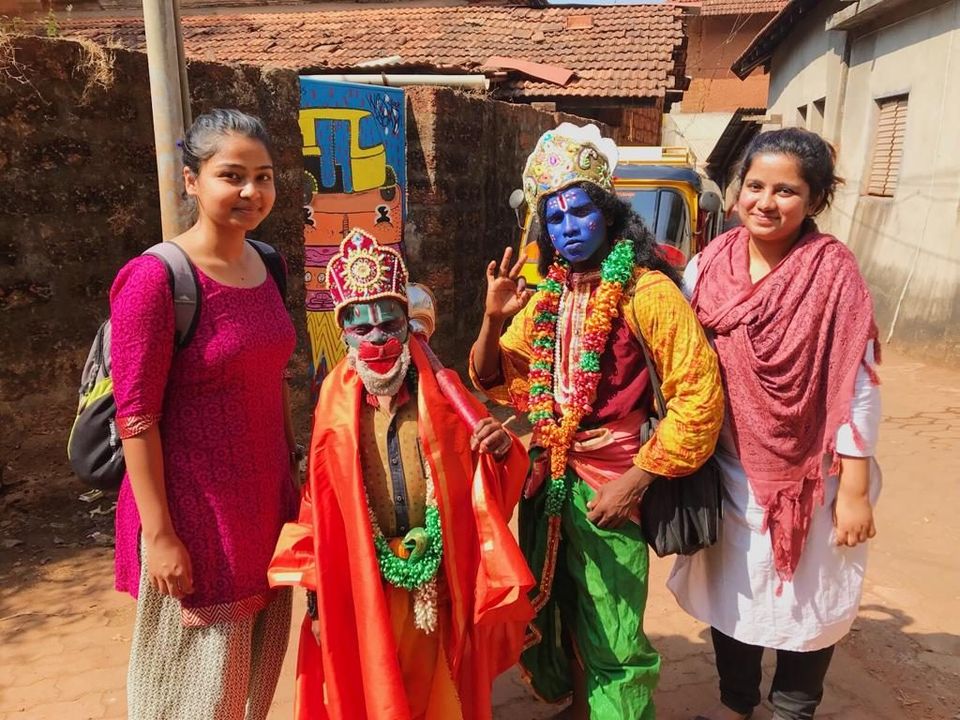 10. Do nothing:
Ignoring the hustle, if you too believe in spending a leisure day in this pretty town, you have the best option of doing nothing. Well, nothing may still include a variety of your favorite activities. What I am trying to say is, if you are a hobbyist, choose a quiet hilltop or ashore and dive into your world of extraordinariness. If anyone prefers a good café, grab a beer, and explore the world of travelers stepping into it.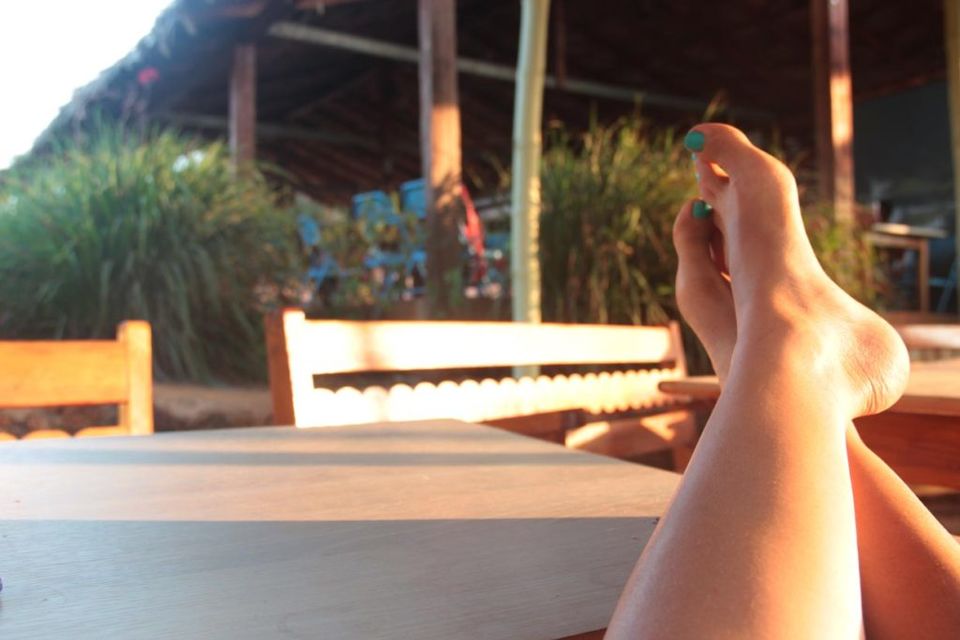 So, these are the experiences from my Gokarna diary which may vary in yours considering your preferences. Travelling is all about exploring both the place and yourself, and it depends on you how deeper you can go within your time limit.
The best time to visit Gokarna is between October to March when this coastline is full of festivals around, especially Shiva Ratri. For accommodation, you will find many hostels and homestays along with hotels, but make sure you book it before time, and If you have already been there, I will be happy to hear your travel story.
Lastly, not to offend you but to spread awareness as a sensible traveler, Gokarna is a beautiful destination and so are others, please do not create a mess at any place you step in.
Thanks for reading!