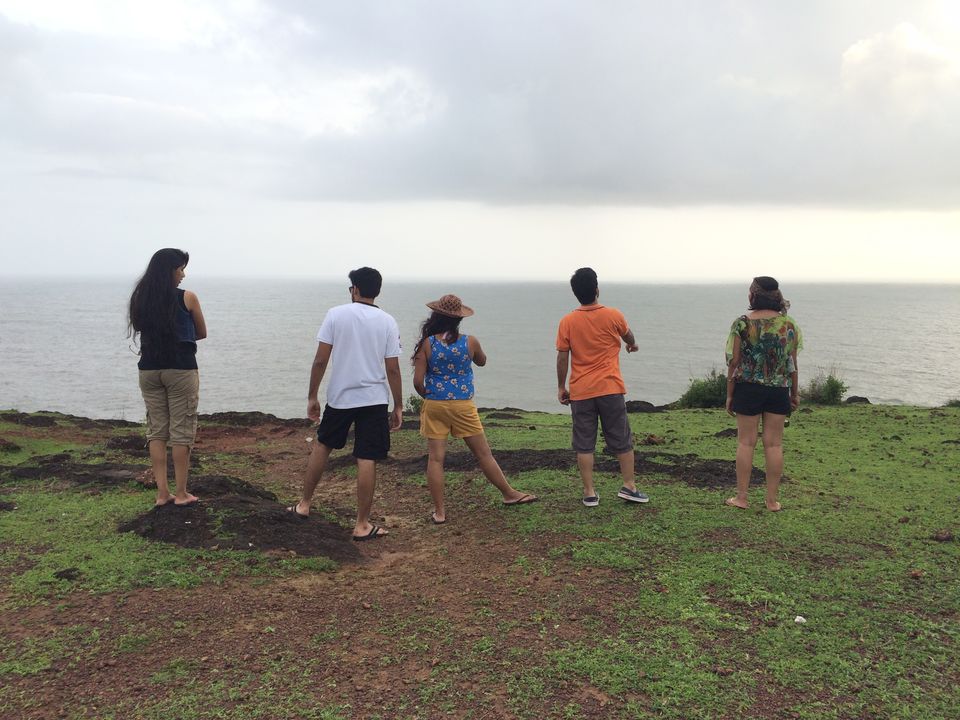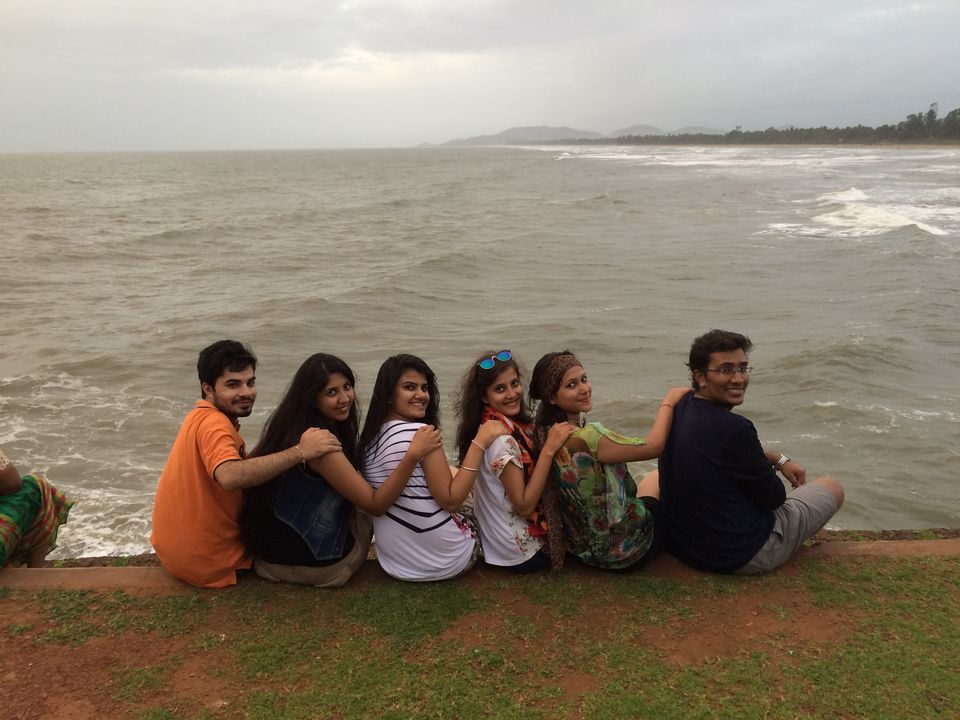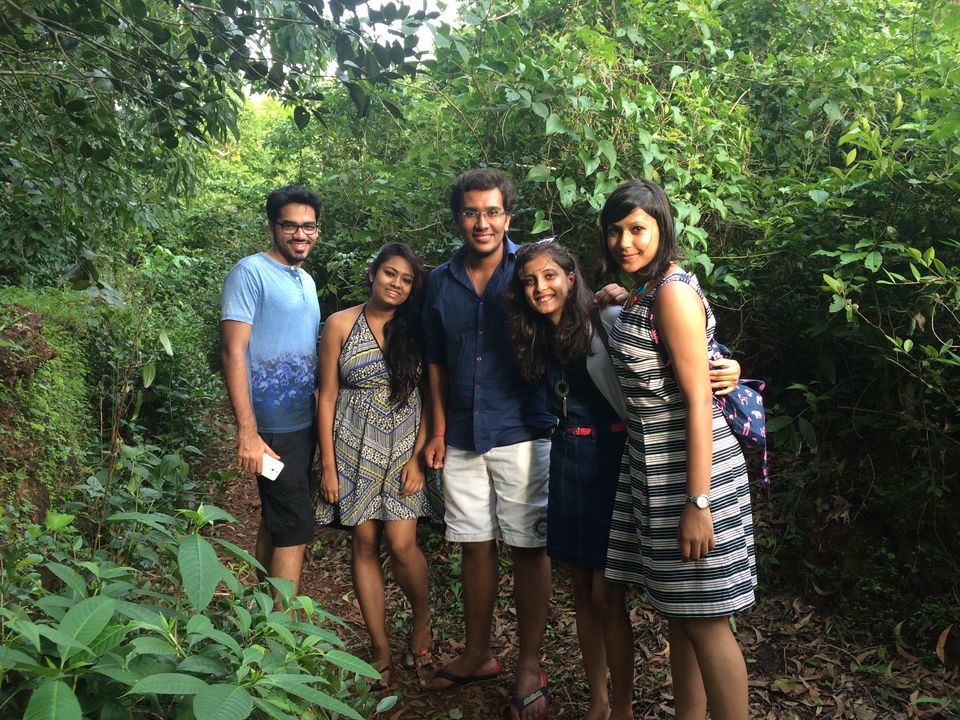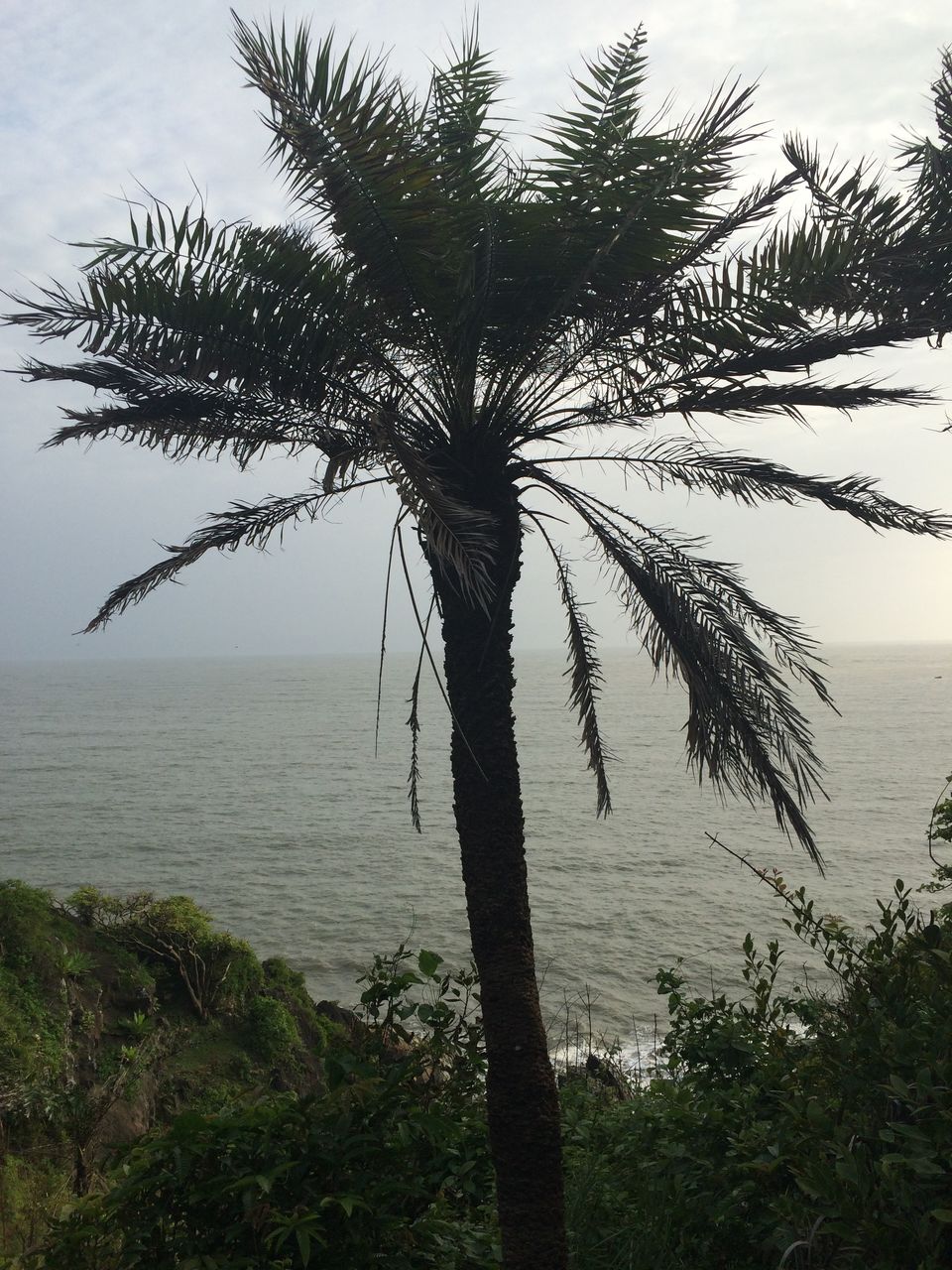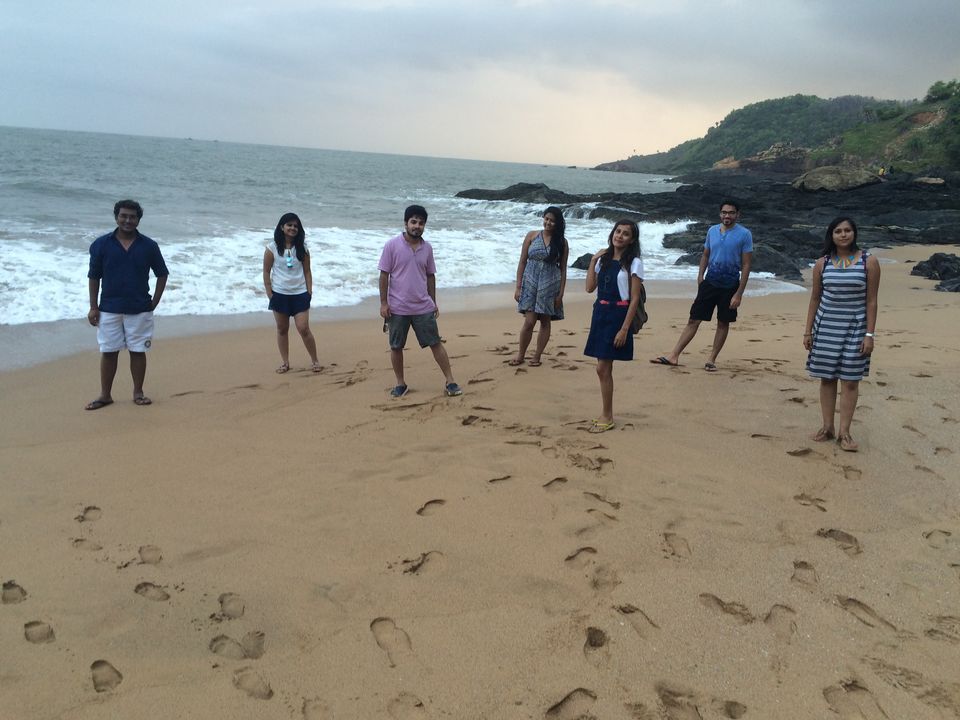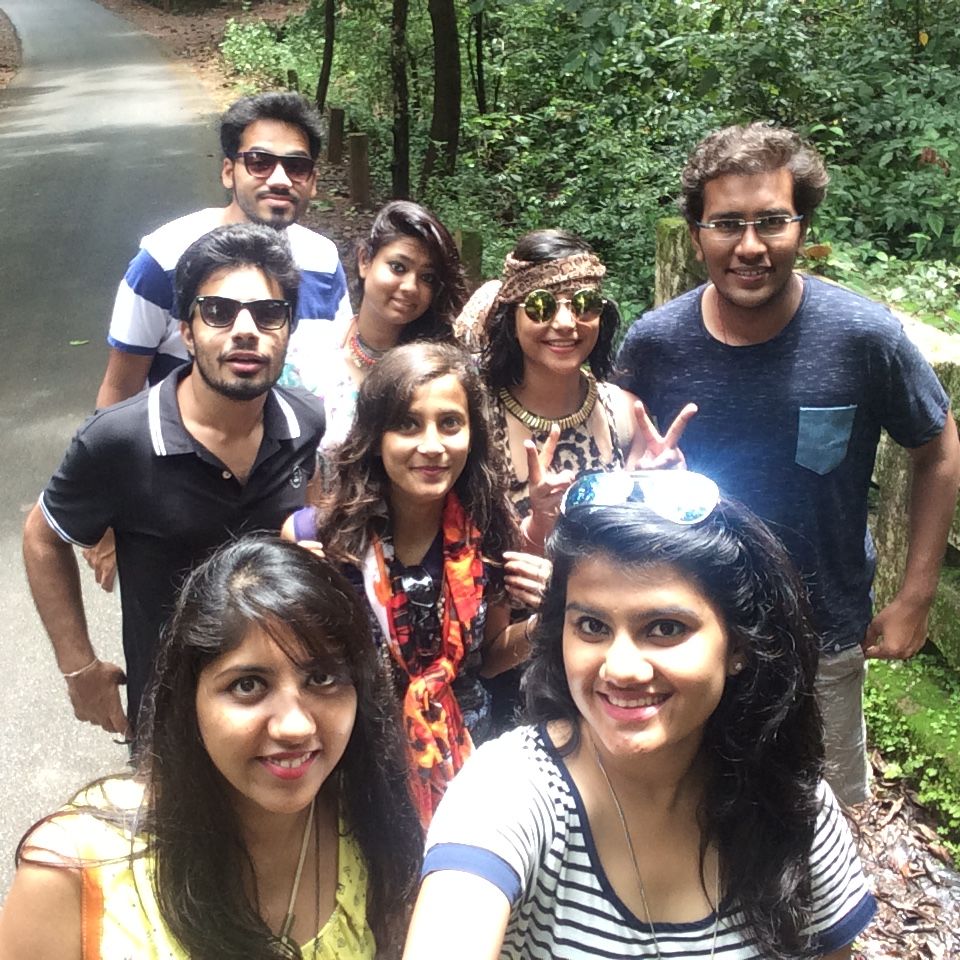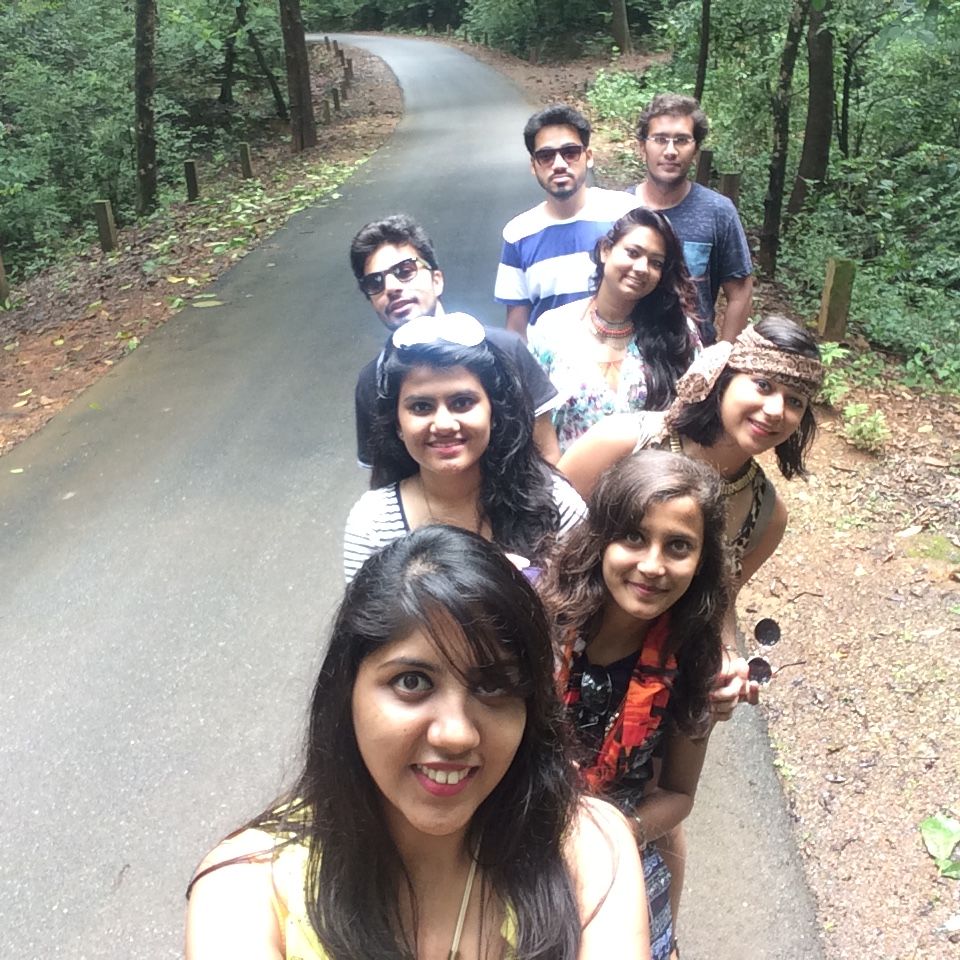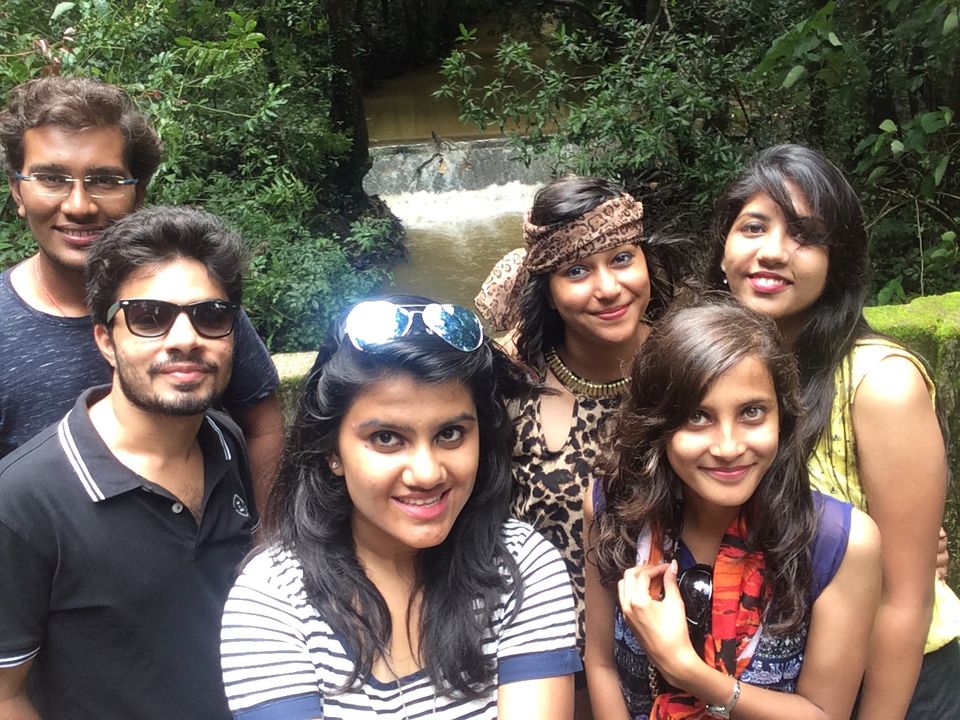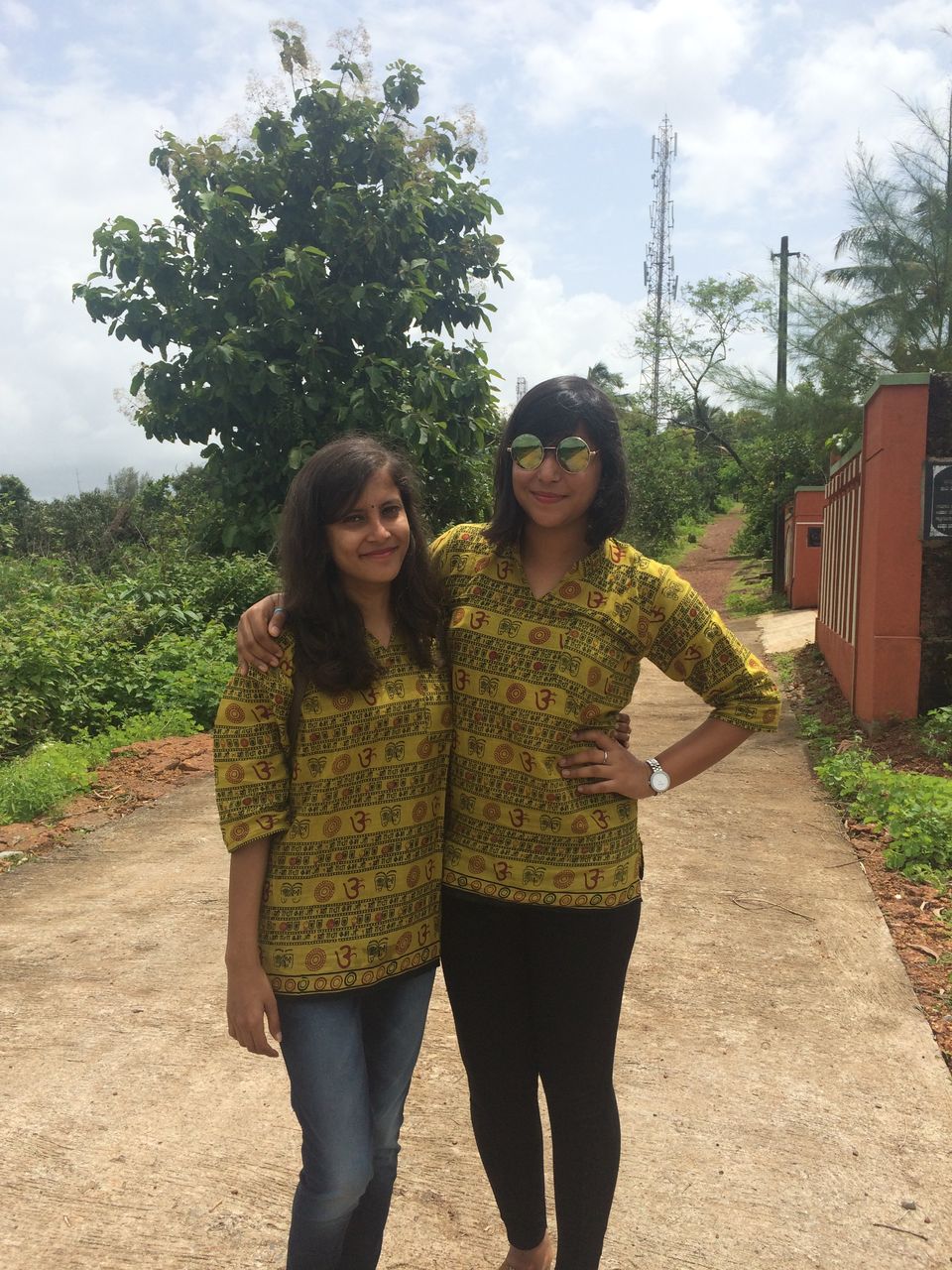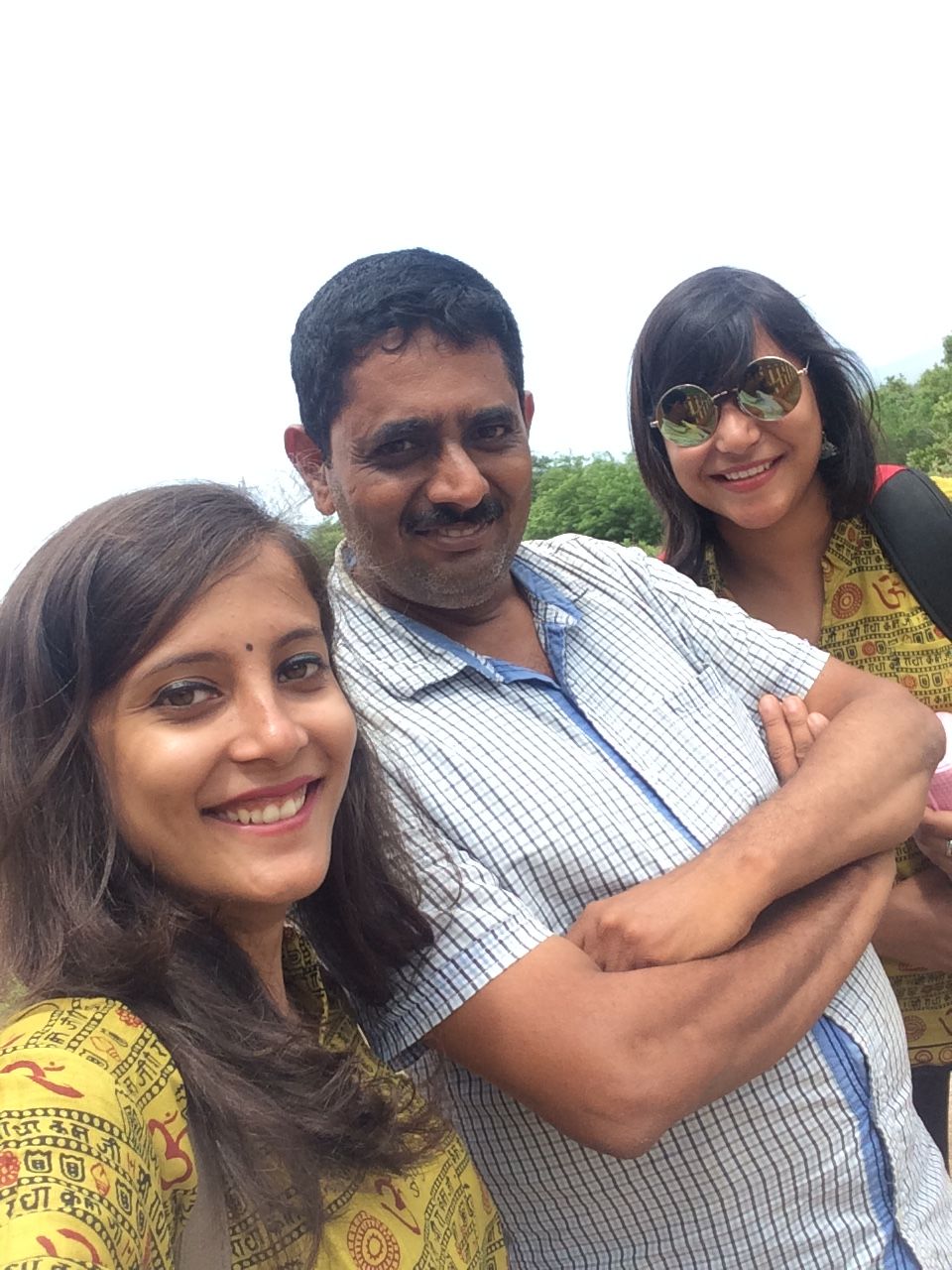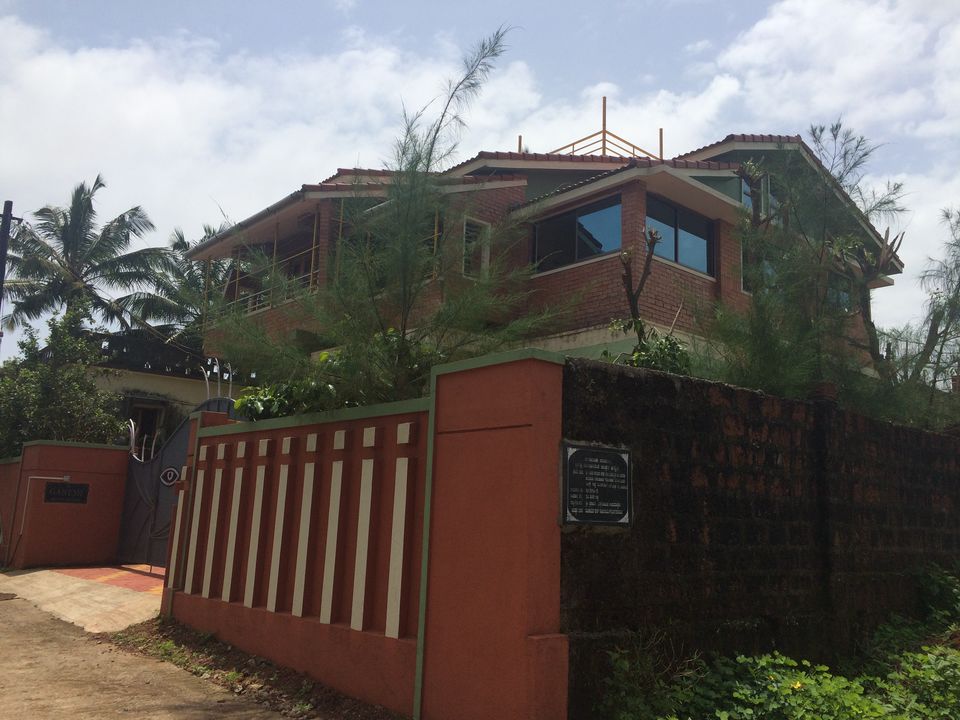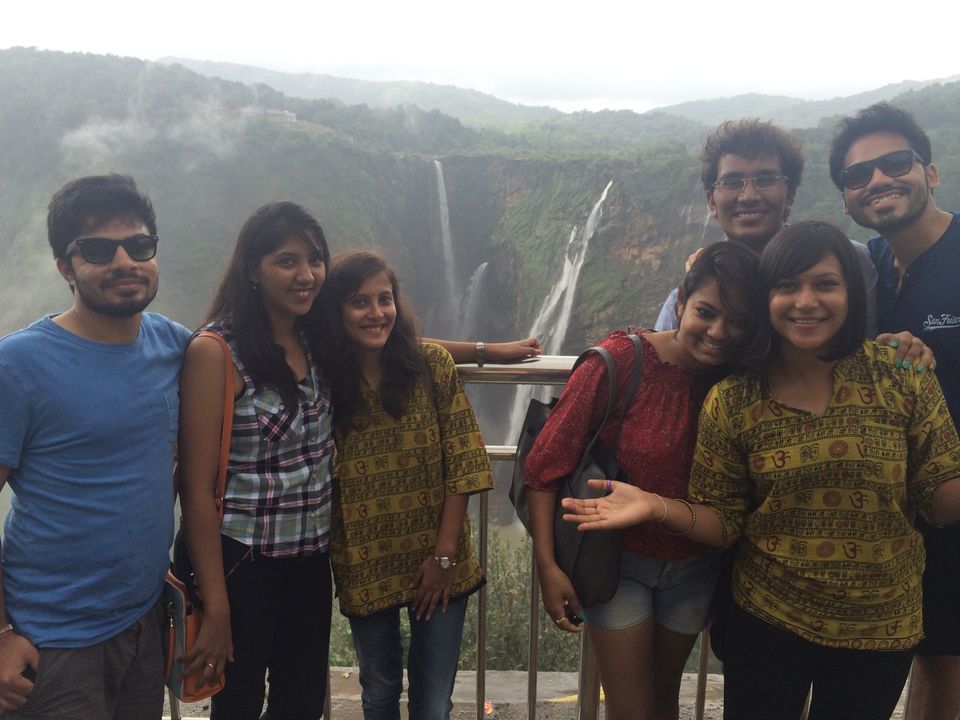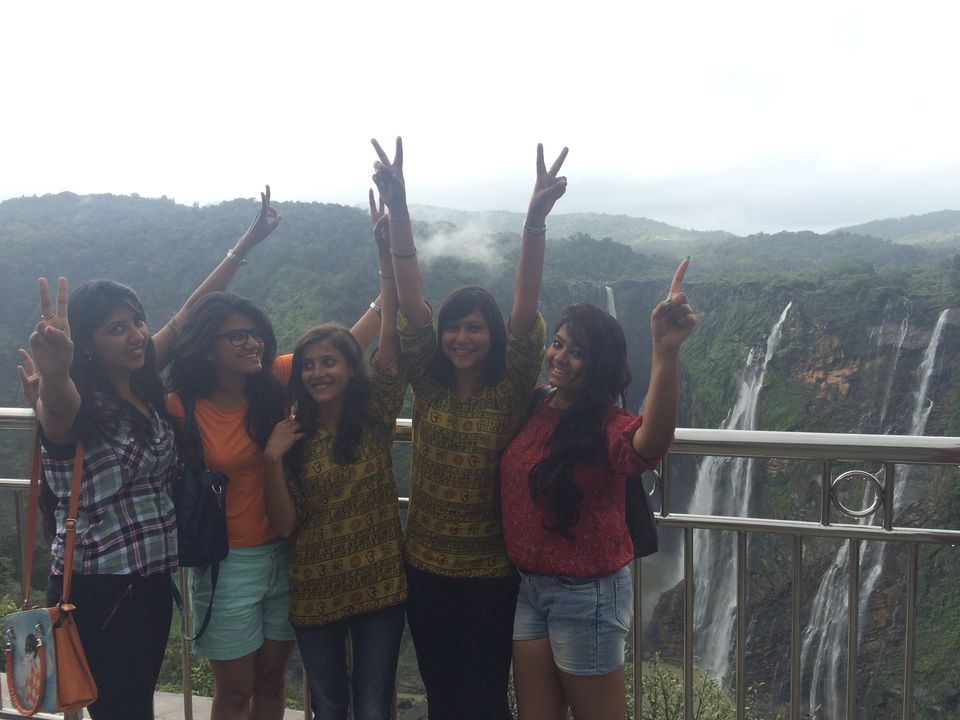 My Gokarna Diaries
So 8 of us packed our bags, booked a cab to the station and started off with our journey. There is something about train journeys. They leave a different impact on you. By the time you get off the train and reach to the final destination, you realise you have already created a lot of memories. So I made sure people are active in the train. I just cannot bear drowsy people on trips. Dumsharads, Antakshri and UNO were a great companion. They kept us engaged. Talking, laughing and dancing, we completed the train journey and reached Gokarna.
Before we could engage in further activities, there was an immediate need to fill our tummies. We did that with amazing south Indian stuffed food. We reached the place which we had booked, an uncle's house, who earns by renting his villa to the tourists for a certain period of time. He stays with his family on the ground floor and gives out the space on the first floor. and staying there, my friends, was the best decision of our lives. Mr. Rajeev Bailkeri is one man who made a strong impact in our lives. No, I am not saying this blog is completely about him, but this trip would have been nothing without him. He was working with a reputed firm, until his young differently abled child turned 18. He had to be taken care of. So, he left his job and started off with this business so that he could stay at home with his son, take care of him day in and day out. A very bold decision indeed. The place was like home. It was beautifully furnished with fragrant aromas around the house. We had everything from a needle to a washing machine at home. Our balcony view showed us the beautiful scenic beauty of the city.
Day 1: Rajeev uncle took us to undiscovered places. We climbed a hill, did trekking to a place from where we could see the sea from top. Sea was beautifully dancing. And looking at the sea from this height was all the more crazy. There is a cave in Gokarna. It is believed that God lived there for 1000 years. It was a dark cave with more than 100 bats in it. We entered it one by one. We discovered that a bowl of water was still kept there. It was scary in the beginning, but when we came out and found the beautiful green hill filled with sunshine, we had smiles on our faces. We visited one temple where we drank the holy water. Trust me, I have never tasted a spring water, so pure and sweet in taste. There was a carving made by some foreigners on the hill. That carving was of an Indian lady and it was beautiful. You can even see a prominent 'bindi' on the forehead of the sculpture. We sat there watching the sea waves, then drove our scooties till midnight. Imagine the presence of hills on both side, dark silent roads, amazing wind, and there we were behaving all bold from the outside and chanting God's name in our minds till we reached back to our home: D
Day 2: We drank special kokum juice of Gokarna, we had bath in the beach. When rain pours down on the beach, it is not just another feeling. You can't resist but stay in the water, and feel the rain falling on you. God showers His own set of surprises! I stopped by to play with the strangers playing volleyball and started playing with them. There is a beautiful beach in Gokarna called the 'Paradise Beach' which can only be visited when you trek through a forest. We started off with the journey to cross that forest which had full of narrow paths, unpredictable small creatures, steeps and hills. Climbing with those scratched legs we finally reached the beach. Oh my! What a site to behold for life! The rivers that beholds two colours often unites there. That trekking was hard but it was worth it. Sea was so much cleaner than the other beaches in the city. I think places with less population are silent, unpolluted. It is said that foreigners used to stay there, but government had put a ban on them. They then took out their anger by writing on the stones everywhere- 'This is Shiva's place. Not yours. And Shiva never wants to hurt His kids. You can't tell us to go'. It is all still written there. Gokarna is not 'Mini-Goa'. Gokarna is Gokarna, Goa is Goa. Both are different and serve varied purposes for travellers. Gokarna is a place where you will find foreigners more than Indians, serving in temples, doing social work for the poor and spreading the concept Human-God relationship.
Day 3: Now this was the biggest day. We had to drive 52 kms to a place called Yana. Yana is not a destination but a beautiful journey! In the midst of the beautiful meadows, you get to drive. The lane seems never ending. There are water falls in between. There are epic scenic beauties. It is like you are riding through dream. On both our sides there were trees and farms and falls and you are supposed to drive for hours on that lane. Isn't that Wow! It seemed like a Road to Heaven. So, we reached Yana. We had to trek for 3 kms to reach to the final place. We completed it and that was an achievement in itself. The very same night, we celebrated 15th august on the terrace of our home stay, singing deshbhakti songs out loud.
Day 4: We had packed our bags. Time to leave the place, it was hard, because we had created so many memories, we kept the house clean, we made Maggi, we ate, we laughed, we danced, we talked, we bonded, we clicked, we discovered, we travelled. While saying goodbye to uncle, I promised myself, that one day I will interview this man and make a documentary on him. While going back we visited Asia's second largest falls-Jog falls. That is how our trip ended. 8 young people, watching the great falls that were falling beautifully from the mountains…
You know there is something about travelling. When you come back after a trip, you are a changed person. Now that is up to us, whether to make that change permanent or keep it temporary. Just focus on the journey and the little things about it. Note everything. Keep a diary whenever you go on a trip. You never know when the writer inside you gets active after a long rest! Trust me it becomes active at the oddest of times! I started writing this blog at 3 a.m. Its 6.21 a.m. now and I don't want to stop. We learn a lot of things, we not just discover places, we discover ourselves. Nobody can think of trekking in Gokarna, we did that. People go there to drink, smoke up and relax. But there are things beyond that. Get up! Be active. Explore the place. Don't just sit and use technology. I do believe that a traveller should be physically fit. We all should exercise daily, live a healthy life. We all say it but how many of us really follow it? But this isn't a health blog. So I finish off here and just one last thing-
Go on a trip. Feel the change. Have a good life. Spread happiness. :) 
-Geetika Bansal