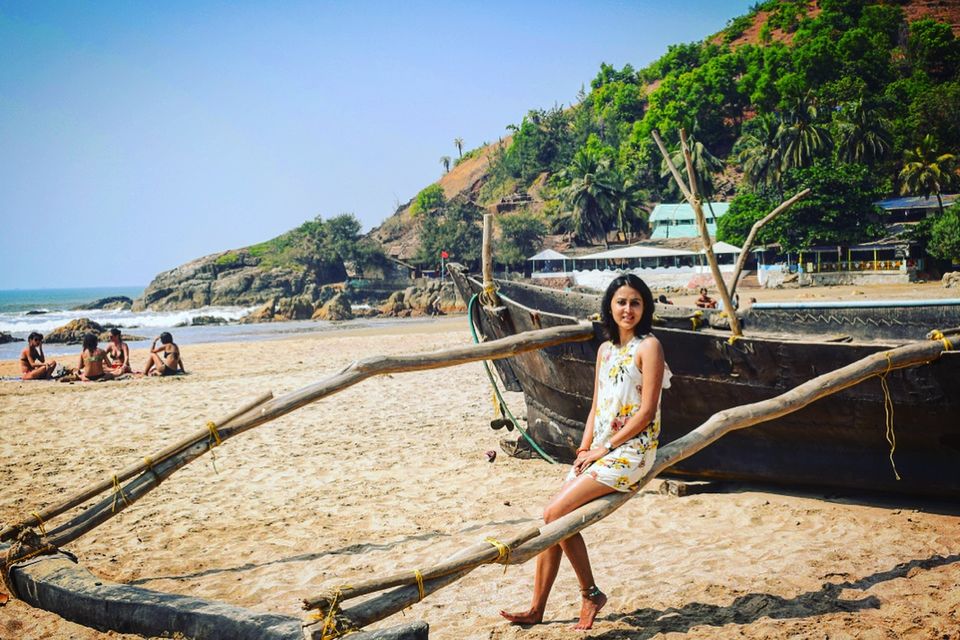 How did I miss visiting Gokarna since so long, I wonder :P I guess, it got ditched by its famous neighbour 'Goa' always, considering the number of times I have been there :D Nevertheless, Gokarna definitely had to be my first trip of 2019. The bohemian vibes of this place really took a piece of my heart <3
We travelled to Gokarna by train (as I don't prefer Bus rides) and reached at around 12 noon from Bangalore. We had put up at Namaste Sanjeevini which shared it's space with Namaste Yoga cafe. What an amazing location with the Kudle Beach just few steps away.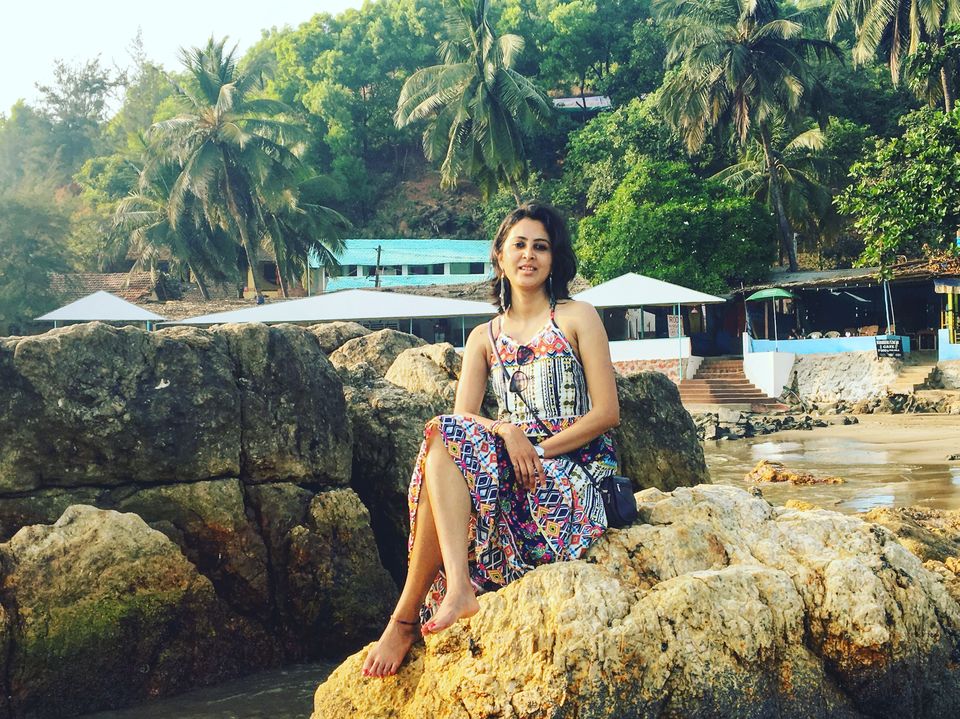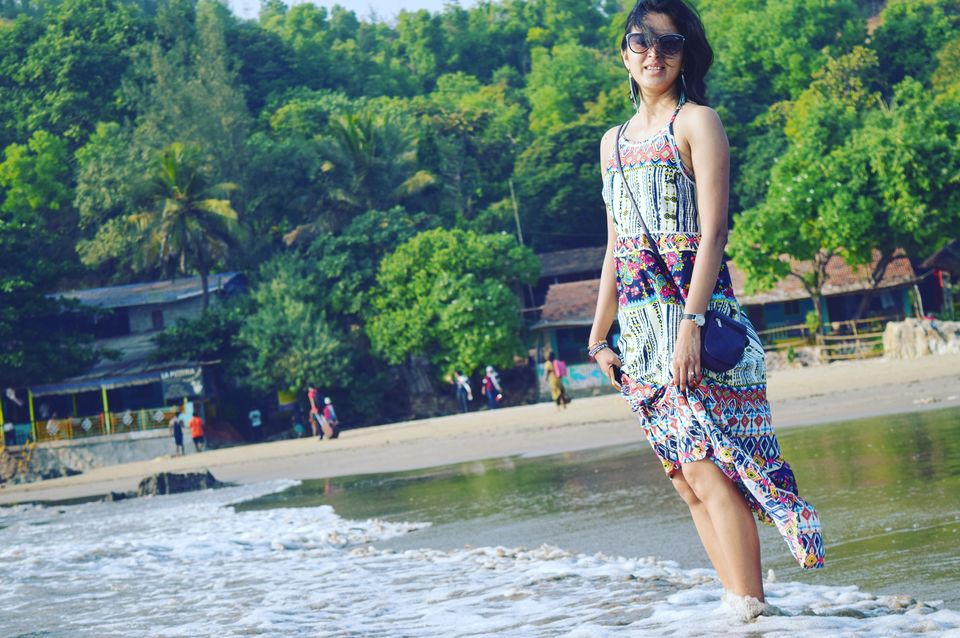 In sometime, we headed to the Kudle beach with the sun shining bright on us. We had a couple of beers and lunch in one of the many beach shacks. As the sun started going down, the beach got filled with a lot of people coming down for the lovely evening and sunset. You are bound to feel very strong hippie vibes around with people having fun in their own world. People doing yoga, singing carnatic music, playing flying disc..I can spend the entire day soaking it all in.
Later after enjoying a marvellous sunset sipping coffee at a German Bakery we headed to Om beach for dinner. As it was already dark, I could only hear the waters crushing on the boulders. We definitely were coming back the next morning to enjoy the Om beach.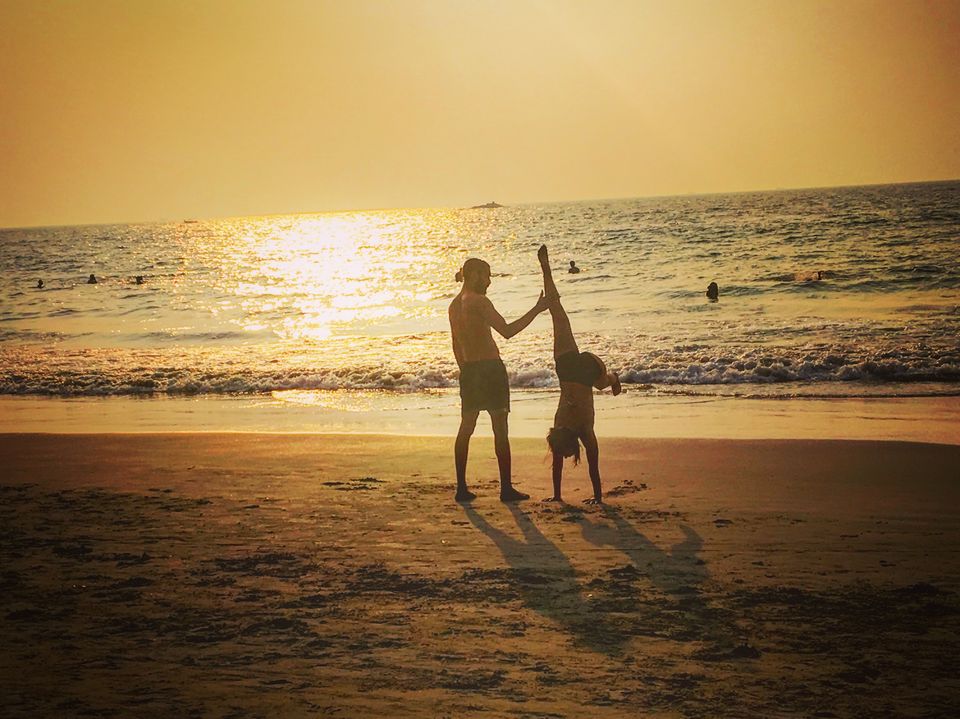 Early morning, we had breakfast at one of the shacks on Kudle beach and headed to Om beach. One thing that really made me happy about Gokarna is the fact that it offers you great views of both the sea and mountains. Om beach as the name suggests is in the symbol of the auspicious Om sign. The first half of the beach was very crowded which made us walk further. On walking for a while, we discovered a lot of beach shacks and hawkers selling tribal jewellery, people sunbathing on the other side of the beautiful beach. We clicked pictures and enjoyed the view around.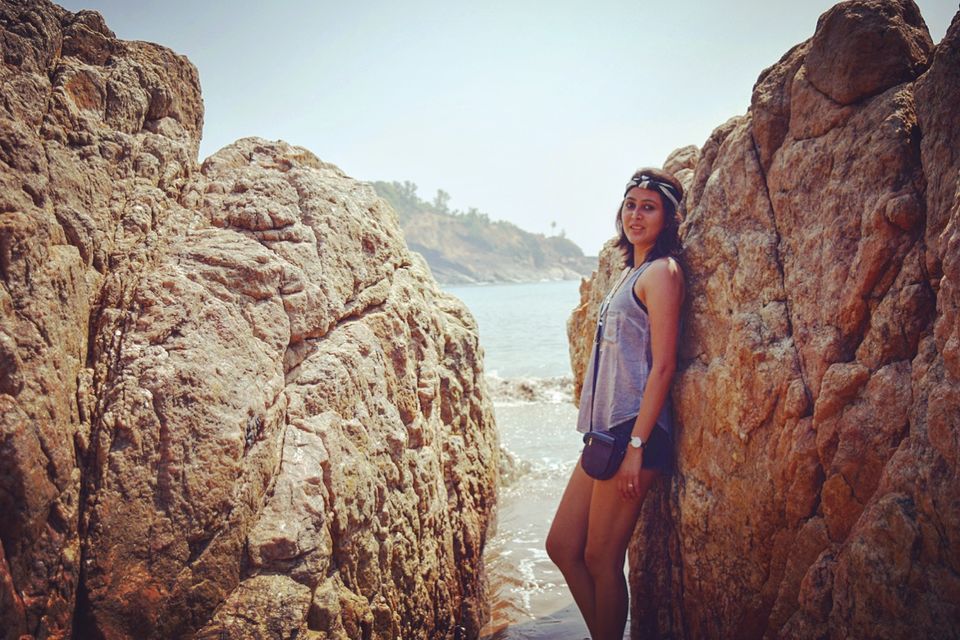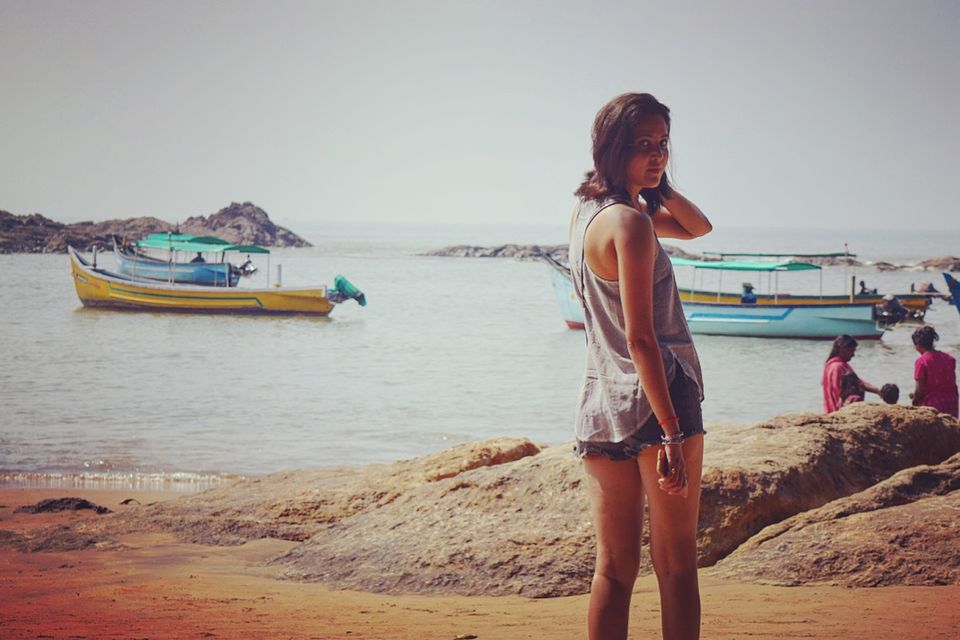 At around noon we decided to trek our way up through the mountains to reach the Half Moon beach located on the other side. It's a relatively easy trek and the views (specially the cliff view) are just wow. Just a tip here, don't plan to trek during noon, as the strong sun might really take a toll on you (early mornings and little later in the afternoon would be superb).
The Half Moon beach is really a hidden gem. Such a peaceful quite little beach with people just lazing and swimming around. The beach also has very few basic shacks where we had our lunch. One can also trek further to reach the Paradise beach, but we just wanted to laze around, get a tan and enjoy the vibes around.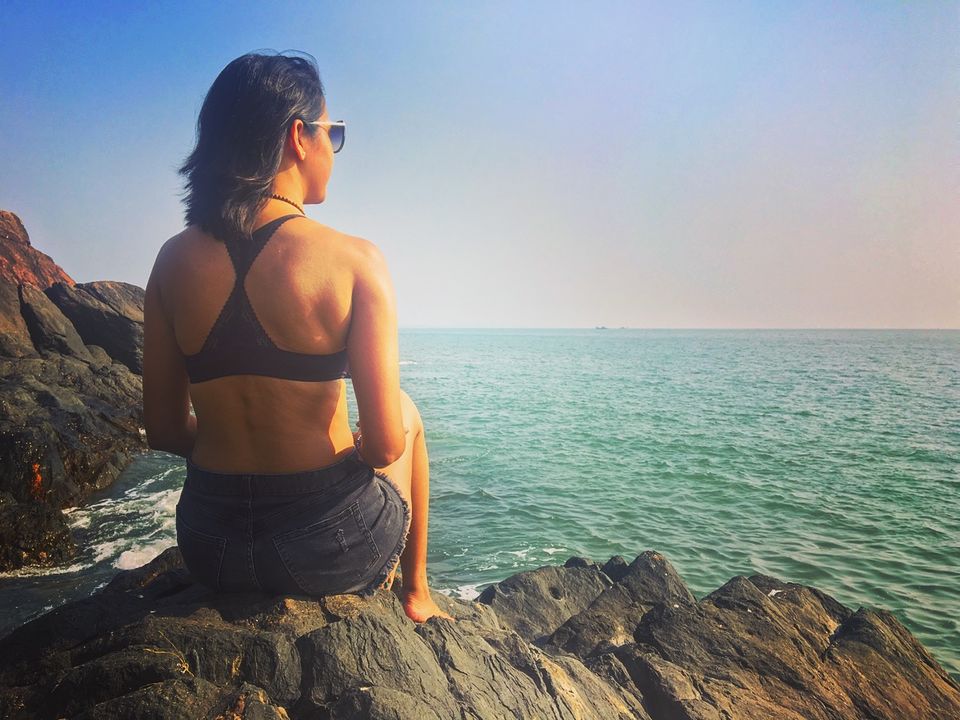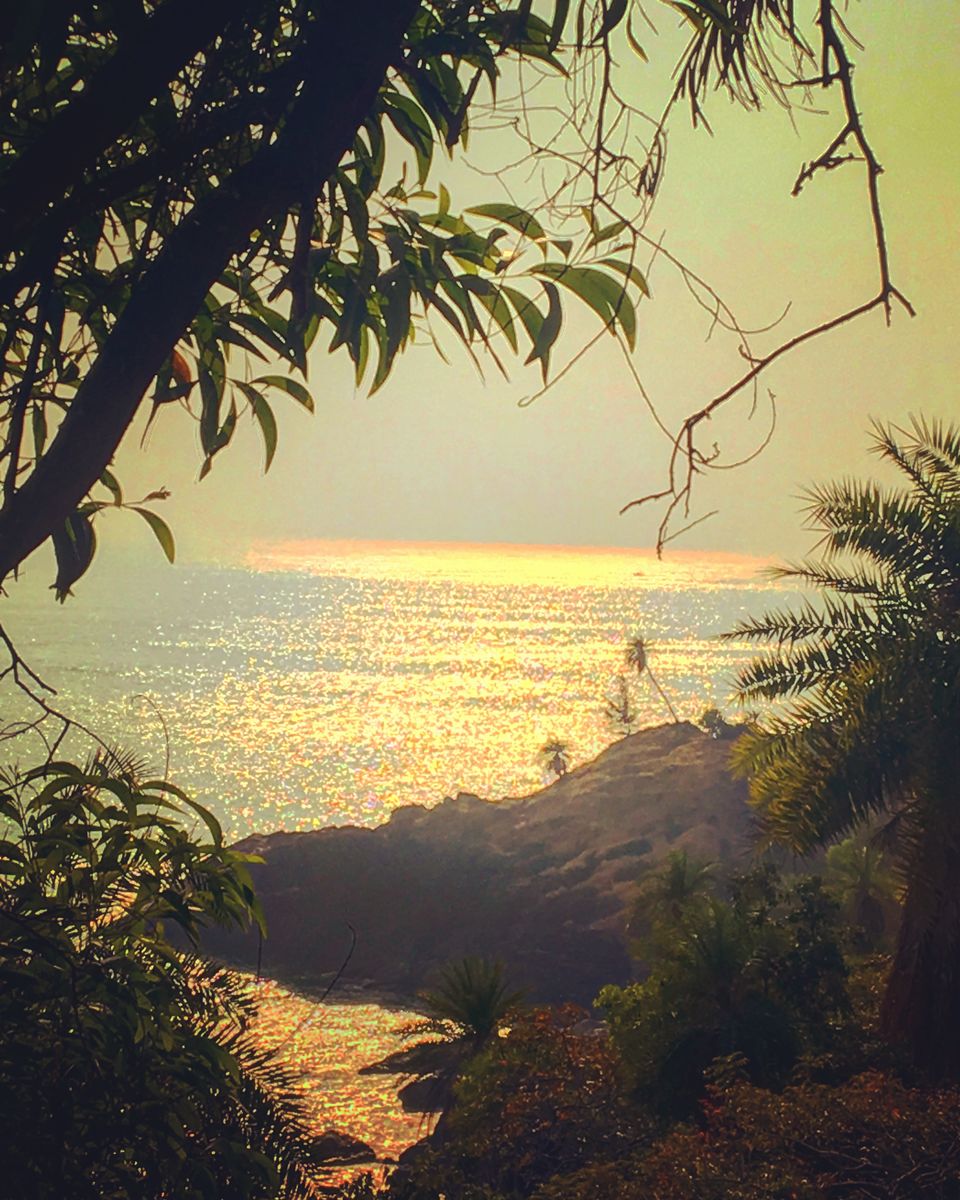 We trekked back our way before the sunset to catch the sun go down from Om beach today. The Om beach gets really colourful with people flocking by and the sun doing it's magic by painting the beach in vivid hues. We took some rest at our hotel before heading out for dinner in Kudle beach. The scene at night is really vibrant on Kudle beach with the beach shacks serving food and drinks till 11pm to 12 midnight.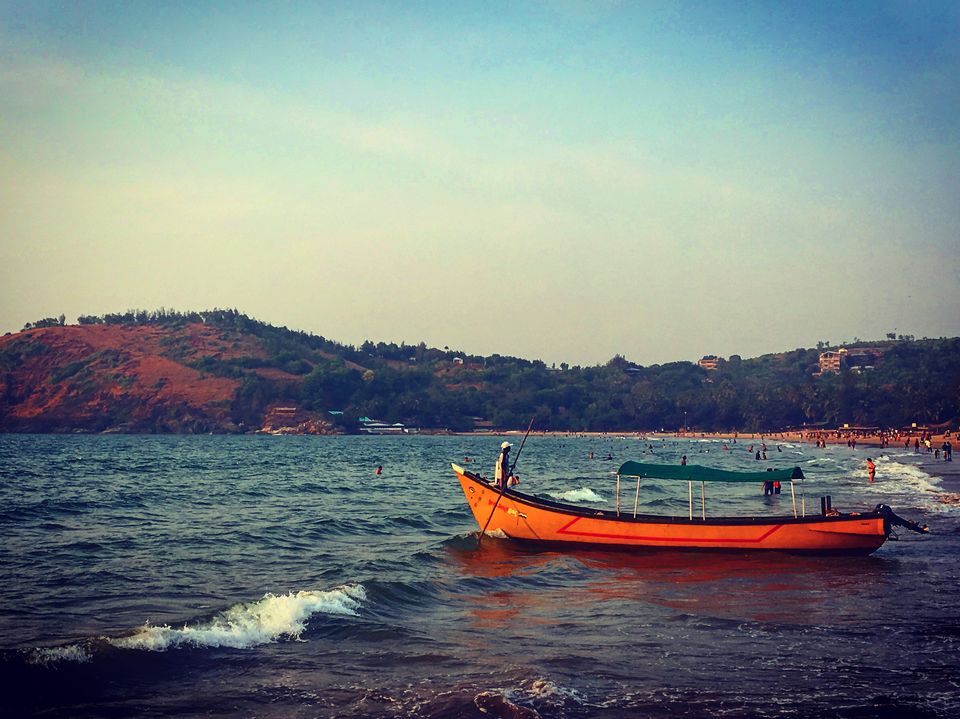 Today being our day of return, we just went about roaming the Kudle Hill top area. Also, we didn't miss a chance to soak in the beach one last time before our return. We just watched time go by and the sun changing directions! We took our late afternoon train to Bangalore with some awesome memories. I promise to be back soon, Gokarna.