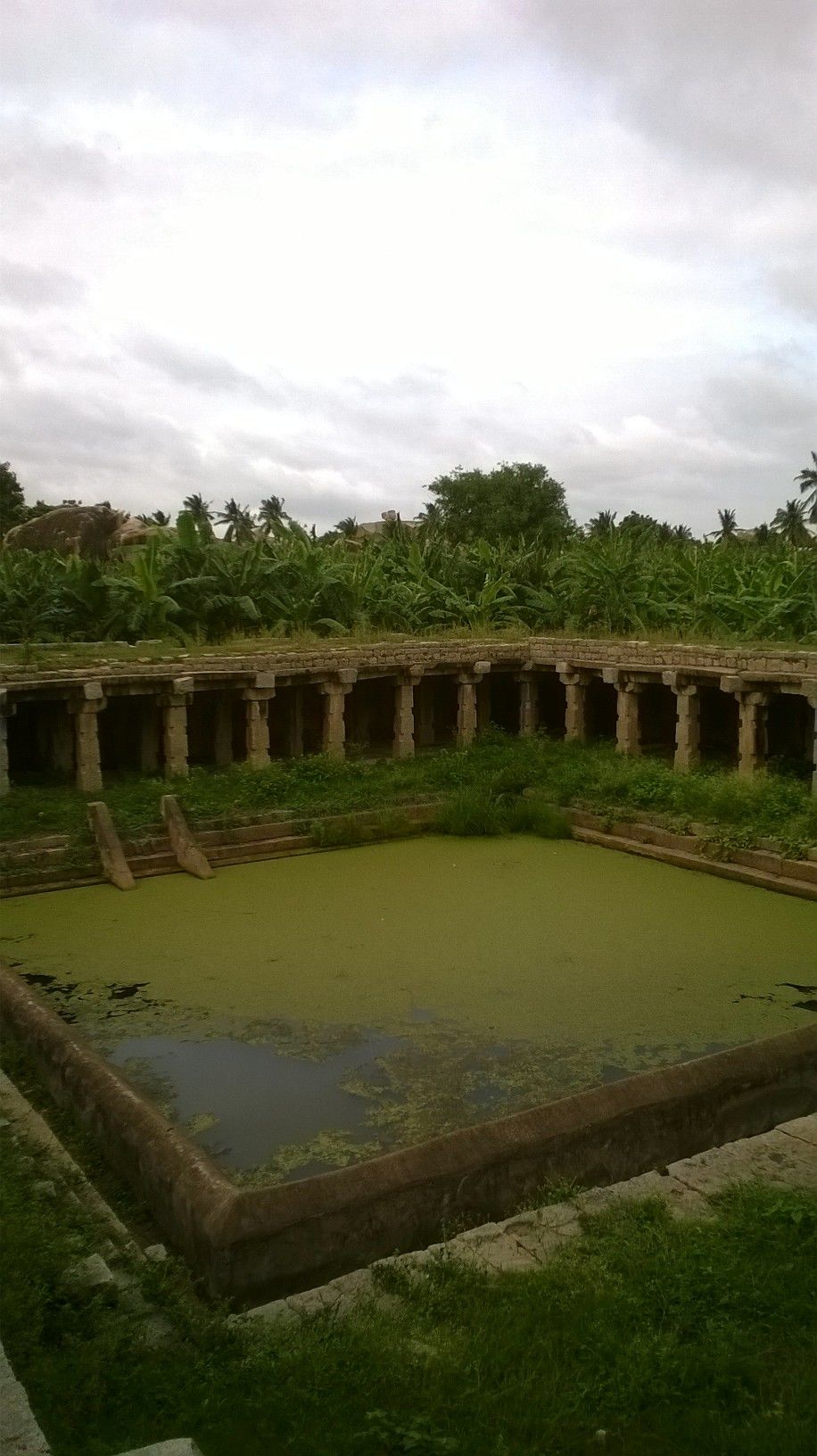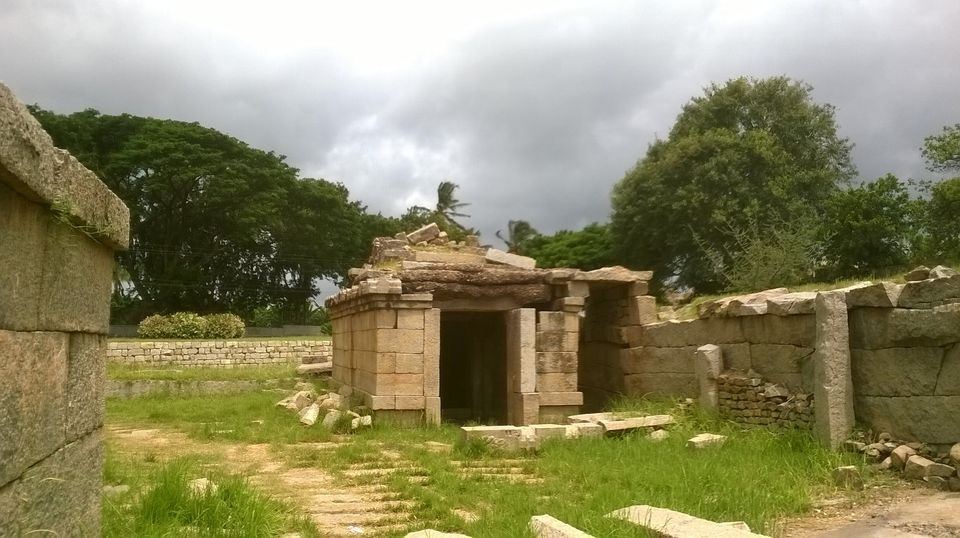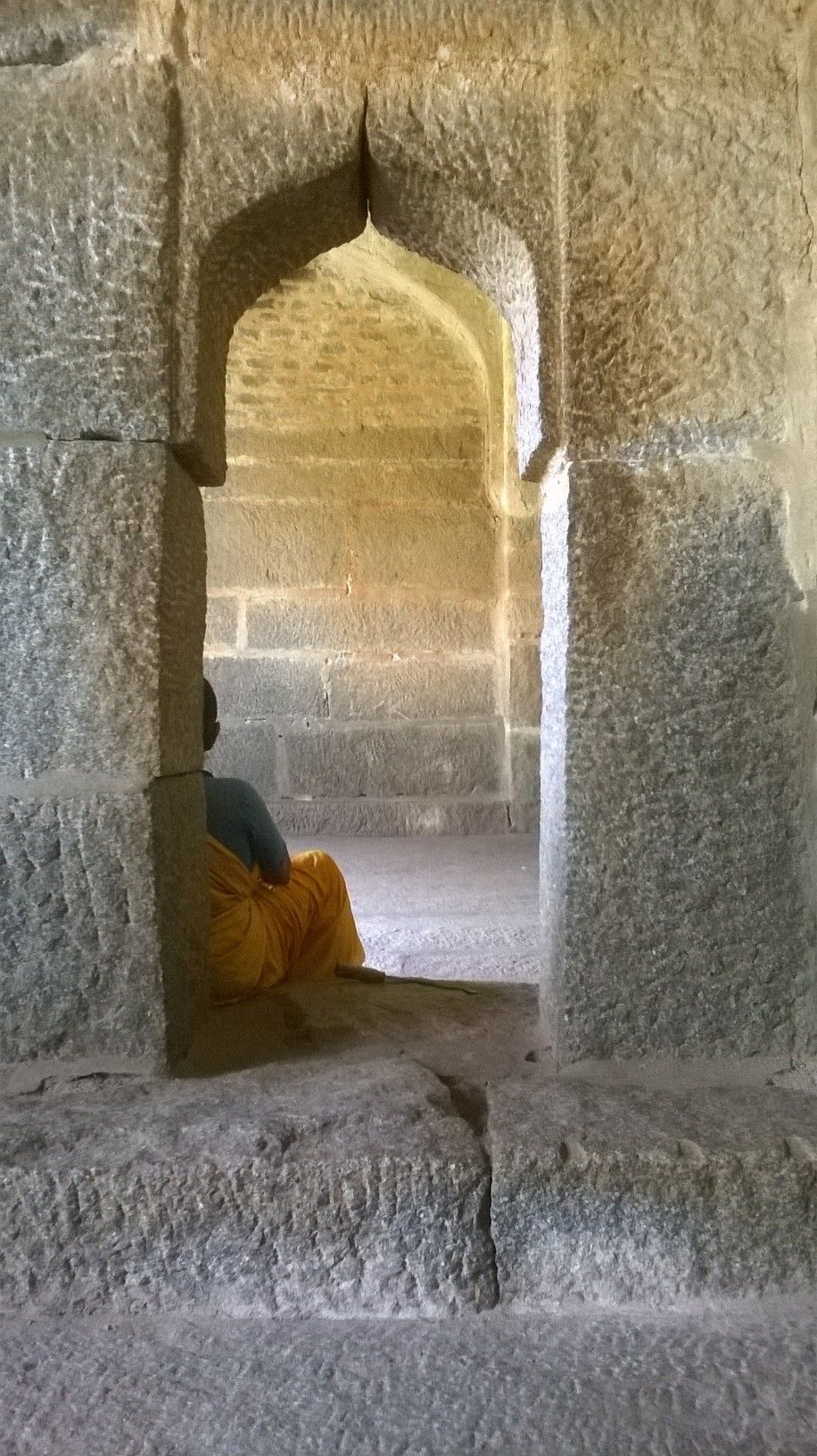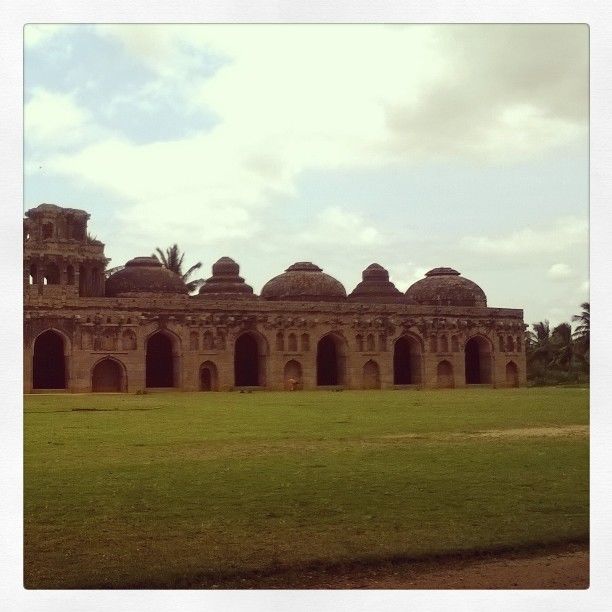 Hampi was my first backpack trip alone. I've been on many backpack trips, with friends but never completely alone.
I started from Bangalore with an overnight bus reaching Hospet (nearest city to Hampi) by morning 6.30. Took an rickshaw (tuk tuk) to Hampi (Rs 100-150) main city, takes around 20-25 minutes with beautiful greenery on the roadsides. Stayed in Vicky's (mentioned in Lonely Planet) for 1 night ( Rs. 500 a night).
There are few beautiful cottages on the other side of river (known as hippie town), but was closed due to heavy monsoon. Tungabhadra, the river was voluptuous enough, and nobody could cross the river by this time.
I started my day with a good breakfast in Hampi small Italian Breakfast corber (who serves different types of food but veg) and walked towards the Virupaksha temple (300 mtrs from Vicky's). Found a guide who agreed to show all the spots in Rs1100. I took a bike to keep up with him ( Rs 150 per day). The day was long and eventful with different stories from old dynasties as well as Hindu/Muslim religion, culture. Moving on from the little ganesha temple, we went to the Narsimha temple and spice markets. Vittala Temple and river side walk. Lunch in an infamous village restaurant and riding back to the hotel. The evening i spent with my books and an Italian guy who was staying next door.
Next day I walked up to the river for some pictures, and i bought a very beautiful piece of anklet. Vicky's place is right inside the market and you get to buy clothes, bags and jewelry right away. After breakfast i walked up to my favorite place from yesterday, a small temple with a tree in the front yard. The day was cloudy, and i dun remember for how long i was sitting under the tree, with absolutely no one around.
I took the 7'o clock bus from Hampi bus stop ( Rs 15 to reach hospet), my bus back to Bangalore was at 8:30. Hospet served me good dinner at a Andhra Meal Place.
Hampi was very very refreshing for me, every moment spent there became very bright and precious when I came back.