Here, I was sharing my experience of one day visit to Hampi. Myself and my colleague planned to go Hampi from Hyderabad. We have booked our to and fro train tickets. On Saturday night we took Kacheguda -- Yeshwantpur express to reach Hospete JN[Karnataka]. If two or three people went for trip, then it should be better to take an auto for sightseeing. They will charge up-to 700-1000rs. We have refreshed in a hotel nearby railway station. If you want to take a holy dip in Tungabhadra, then go with it. After completed the breakfast, we have started our trip with Famous Virupaksha Temple.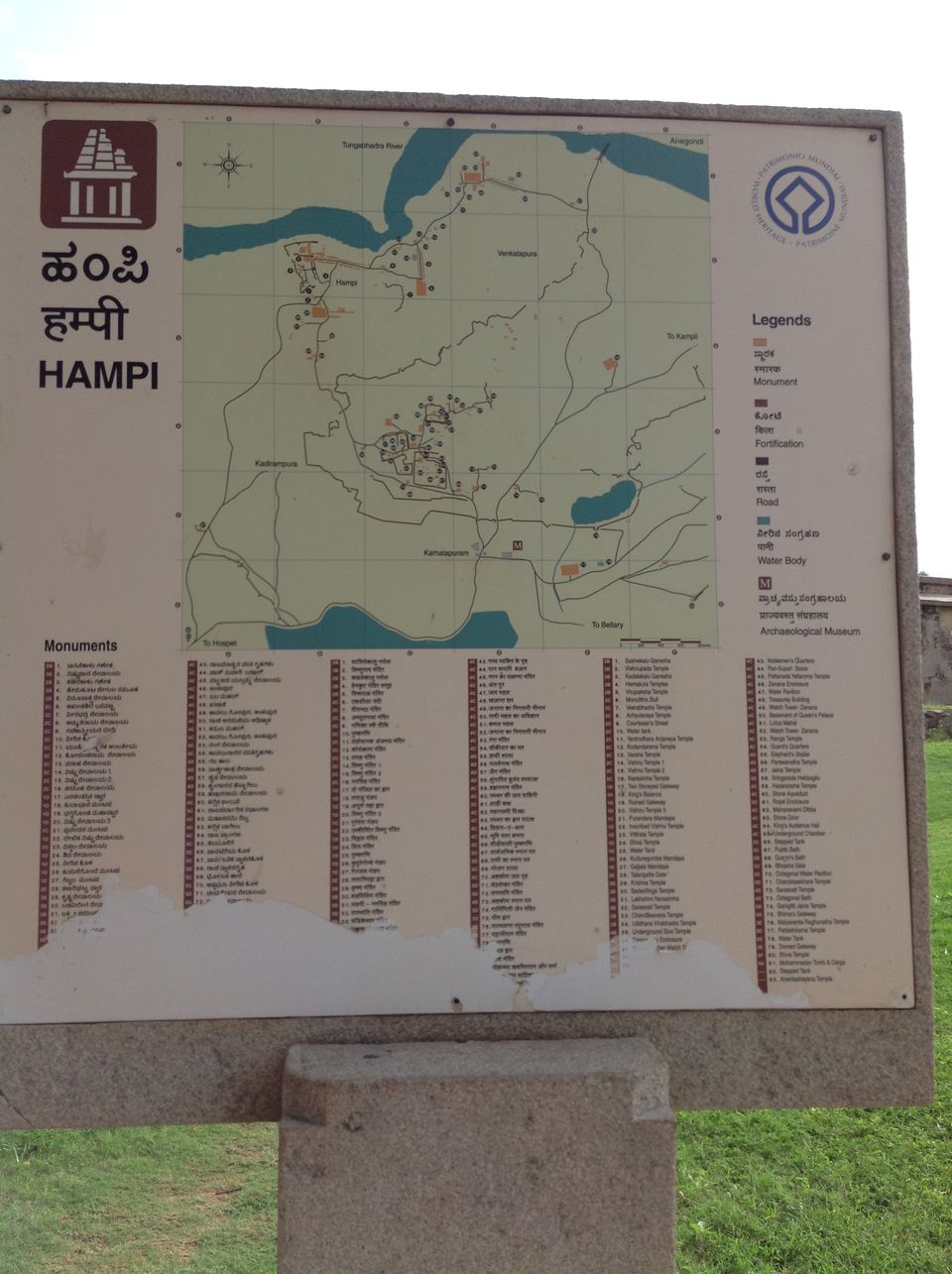 1. Virupaksha Temple: The temple is dedicated to Lord Shiva, known as Virupaksha and it was prime priligrimage centre in the heart of Hampi. In front of the temple main gopuram, you'll find 1KM street with shops on either sides of the road. During the reign of Vijayanagara empire, this street was famous for Gold and diamonds trading.

After the temple visit, we have decided to go either side of the Tungabhadra river where we have couple of temples and Anegundi fort. If you're going for one day trip, it is better to visit either side of the river. Take a boat to cross the river and hire a bike [they will charge 200rs/bike additional charge for fuel].
2. Once you crossed the river, we can find few places like Anegundi Fort, Anjanadri Temple on Hill Top, Durga Temple and Pampasarovar.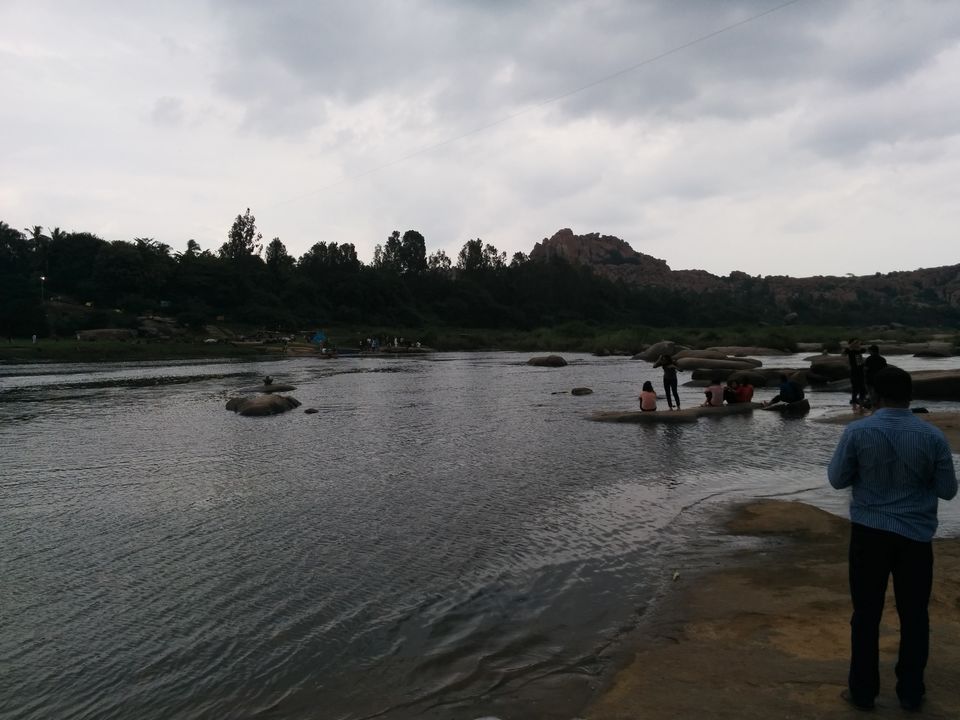 Anjanadri is hill top temple, people need to climb a hill of 600 steps to see the lord Hanuman. From that hill top, we can see panoramic view of Hampi.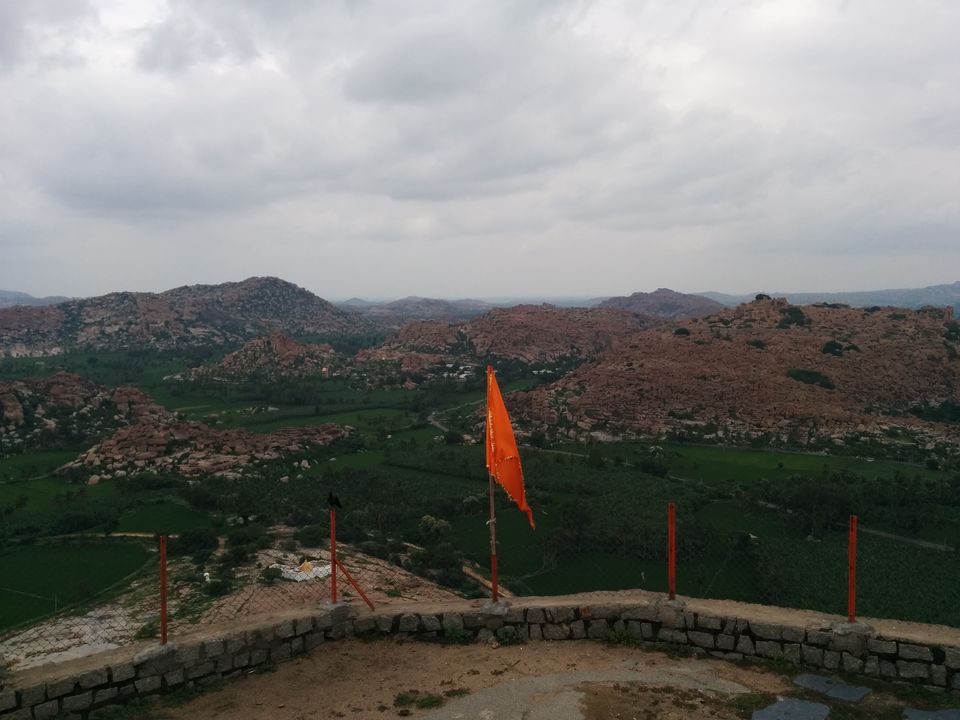 Anegundi Fort: This fort was built by the Krishnadevaraya for the inhabitants from different place who came for the artisan works in and around Hampi. There are couple of places to visit around this Anegundi fort, like Ranganatha Swamy Temple, Tomb of Krishnadevaraya and Chintamani, where Rama, Lakshmana, Hanuman and Sugreeva planned to rescue Seetha from Ravana. There is a reservoir on this side as well which would be best spot for photo shoot.
3. After we're done with sightseeing on either side of the Hampi, we have planned to visit temples around Virupaksha temple, there are few Jain temple [Hemakunta Group of Temples], Kadalekalu Ganesha which was a 23ft of monolithic statue[Eka Sila Vigraham],Sasivekalu Ganesha, another monolithic statue and Sunset point.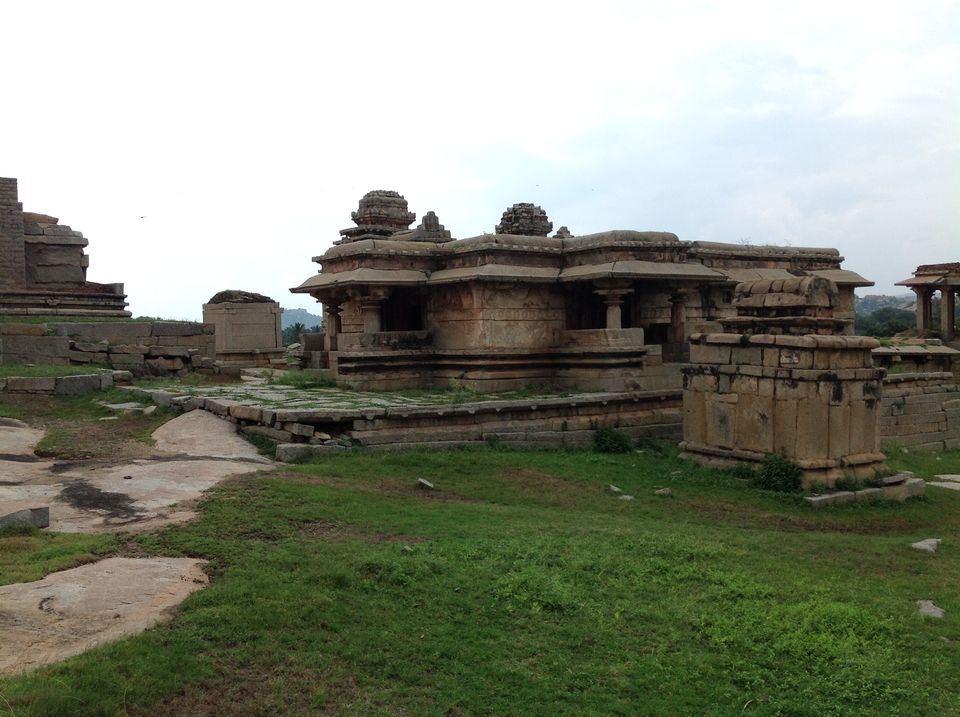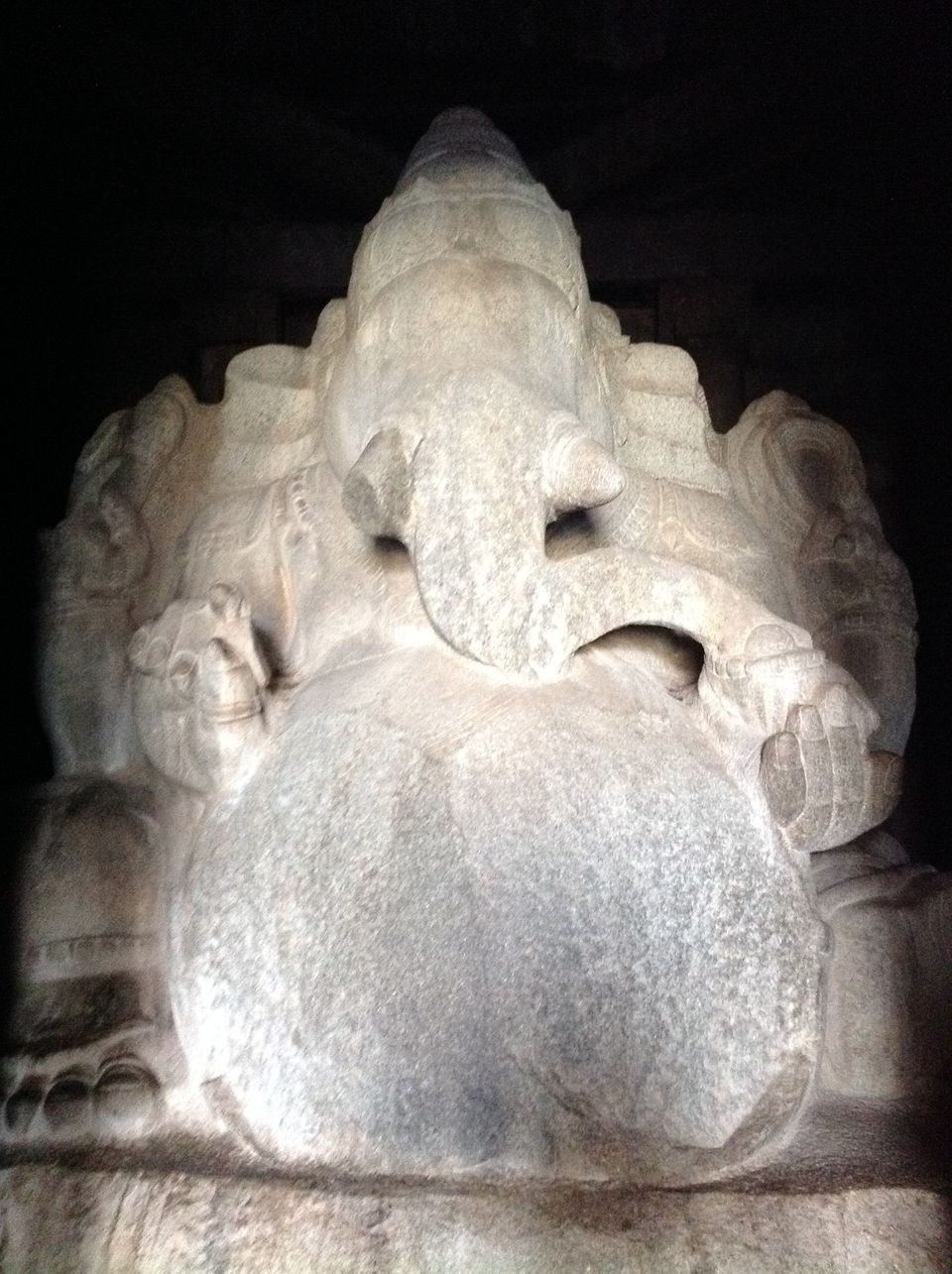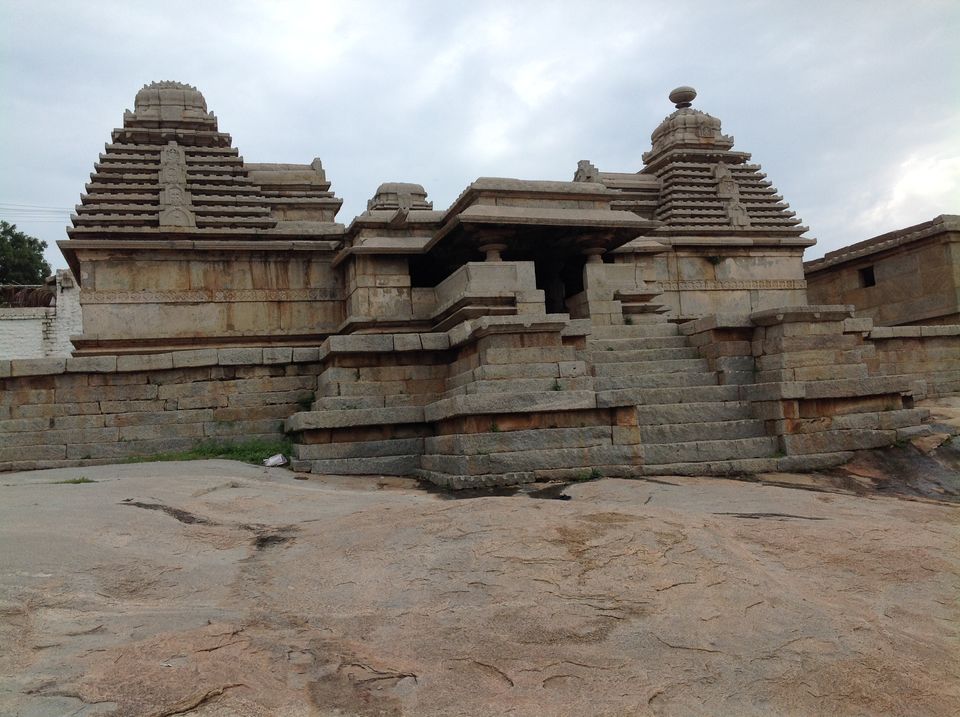 4.We took our vehicle and visited below places.
Ugra Narasimha Statue and Badavalinga which were exists side by side and both are monolithic scupltures.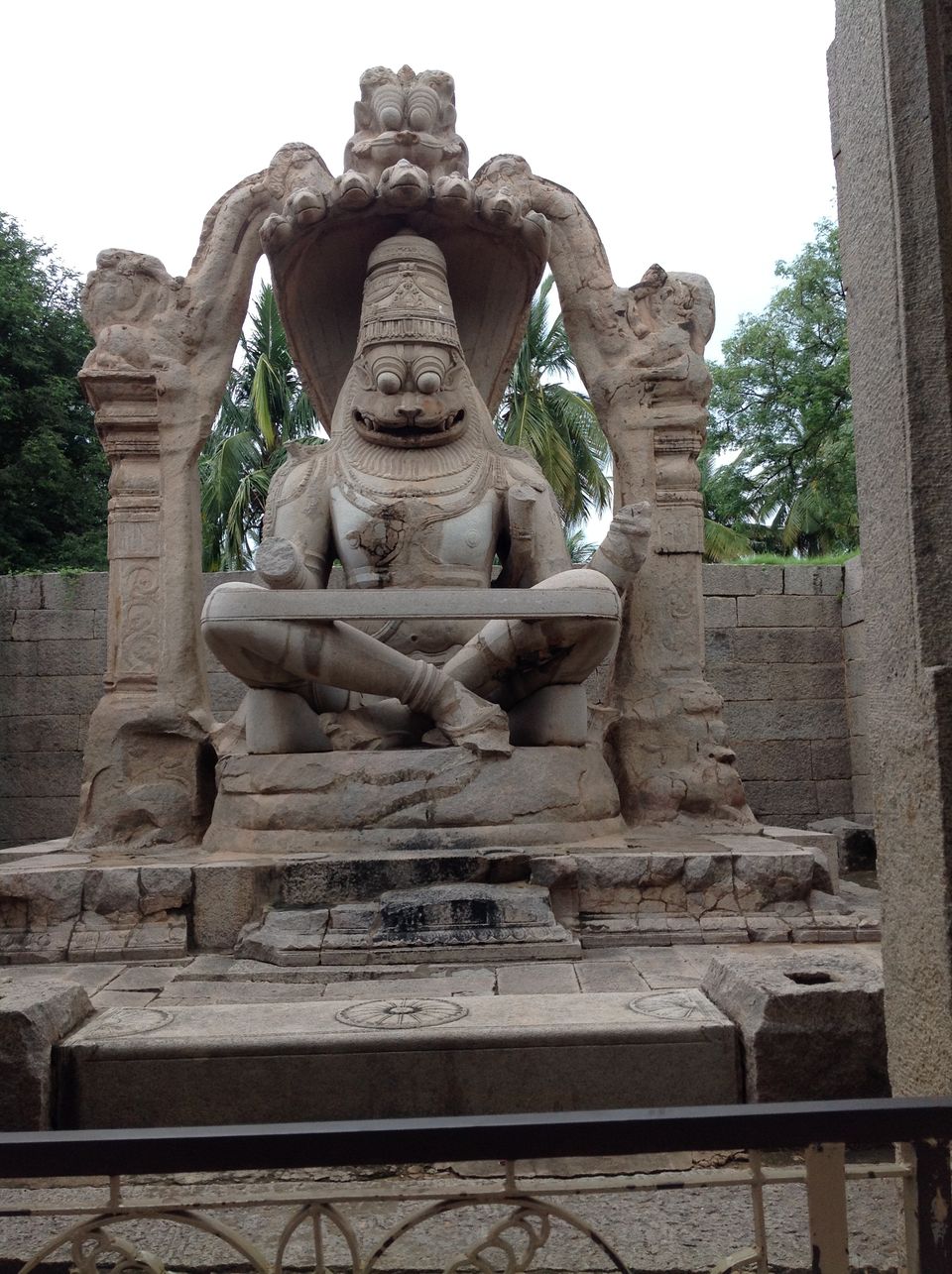 Krishna Temple which was ruined by the kings of other dynasty and Underground Shiva temple.
Kings palace, Mahanavami Dibba[where the celebrations of Dasara used to happen], Step well, Lotus Mahal[Queens Palace], Elephants Stable and Hazara Rama Temple.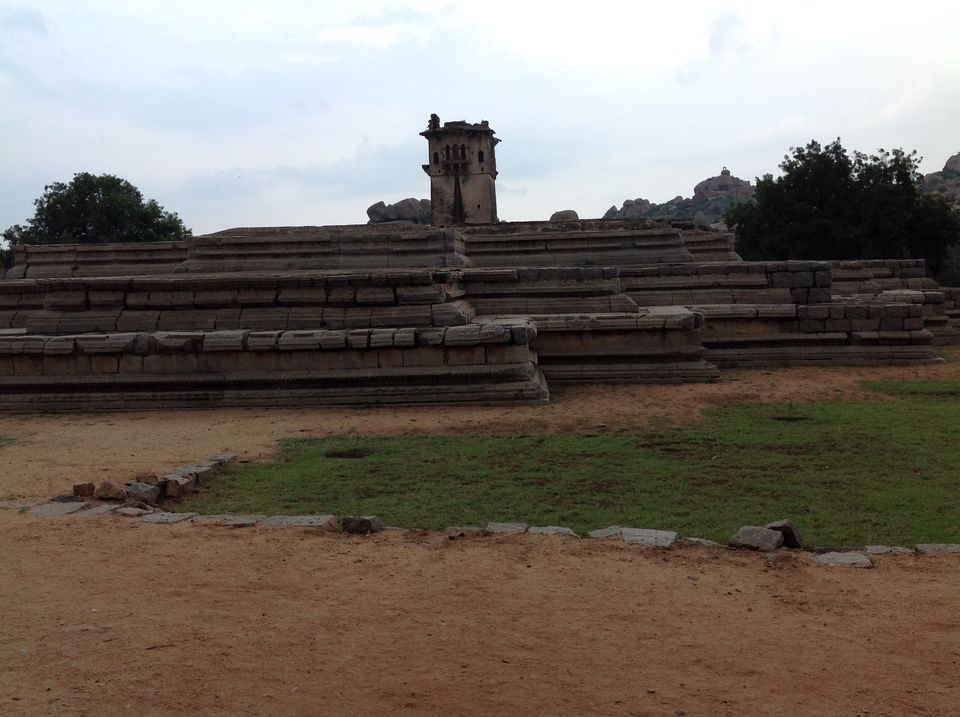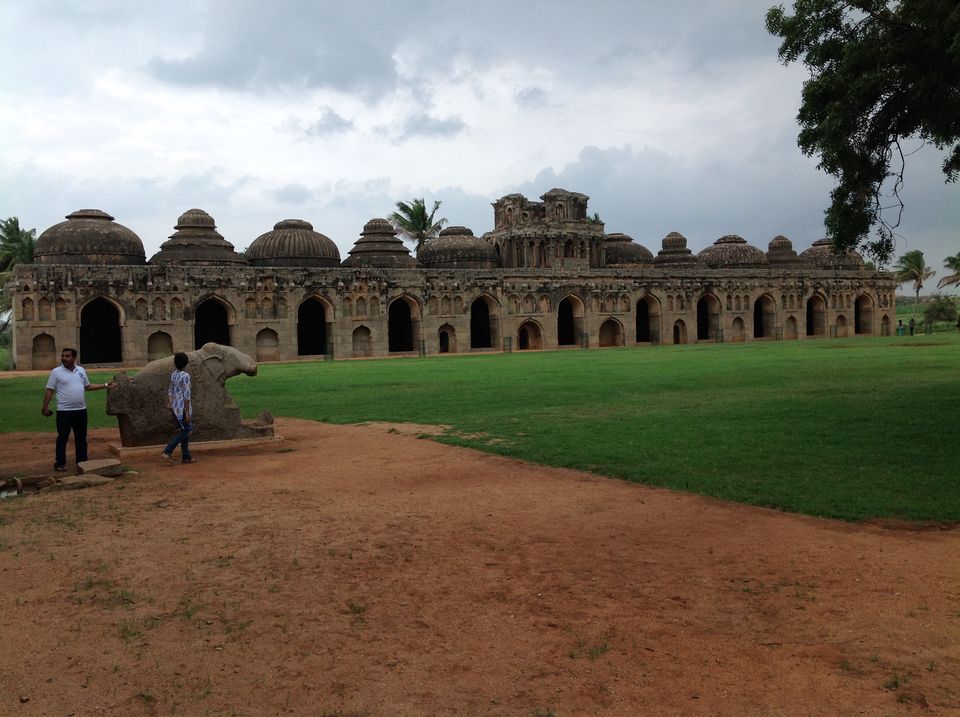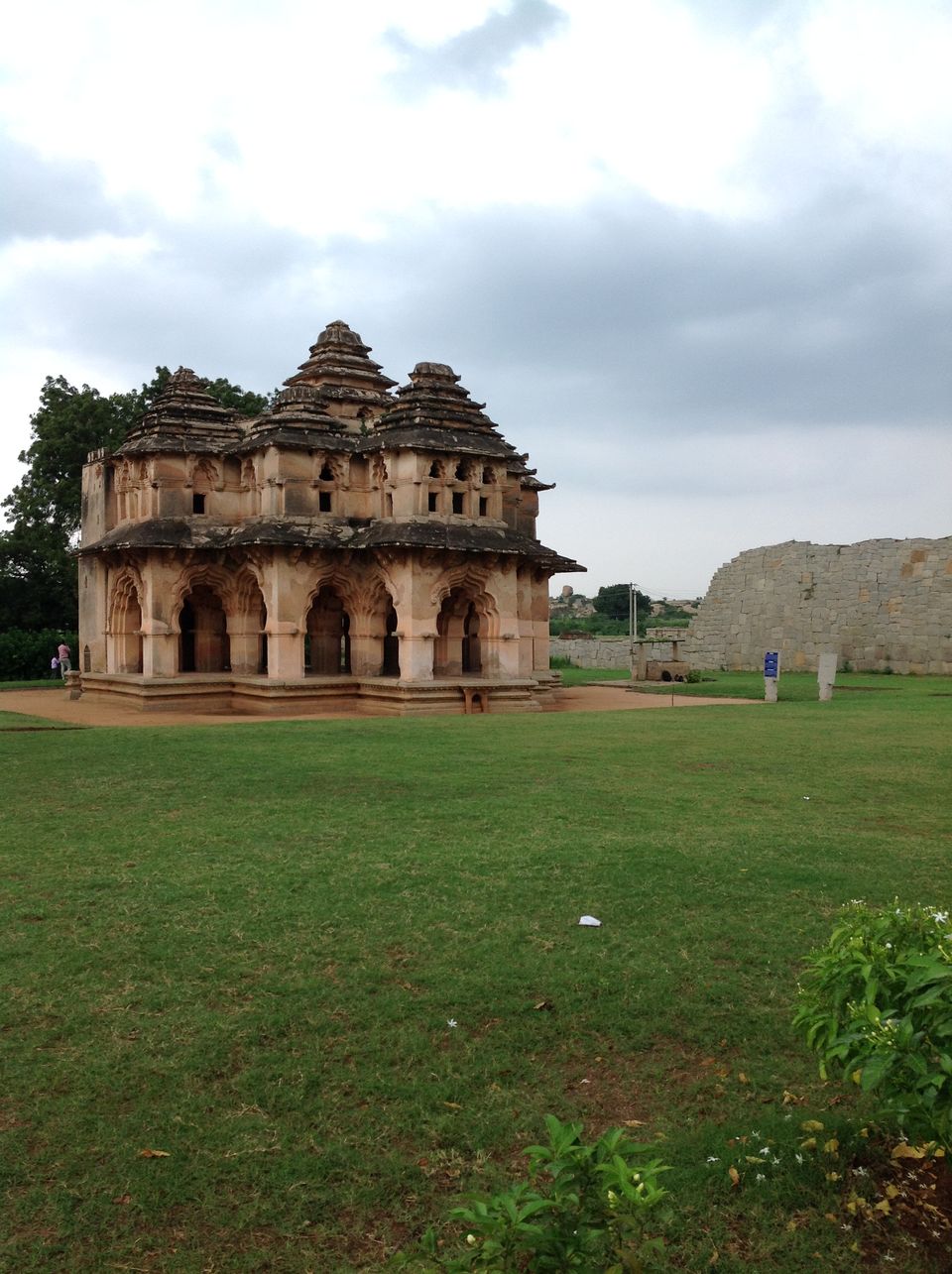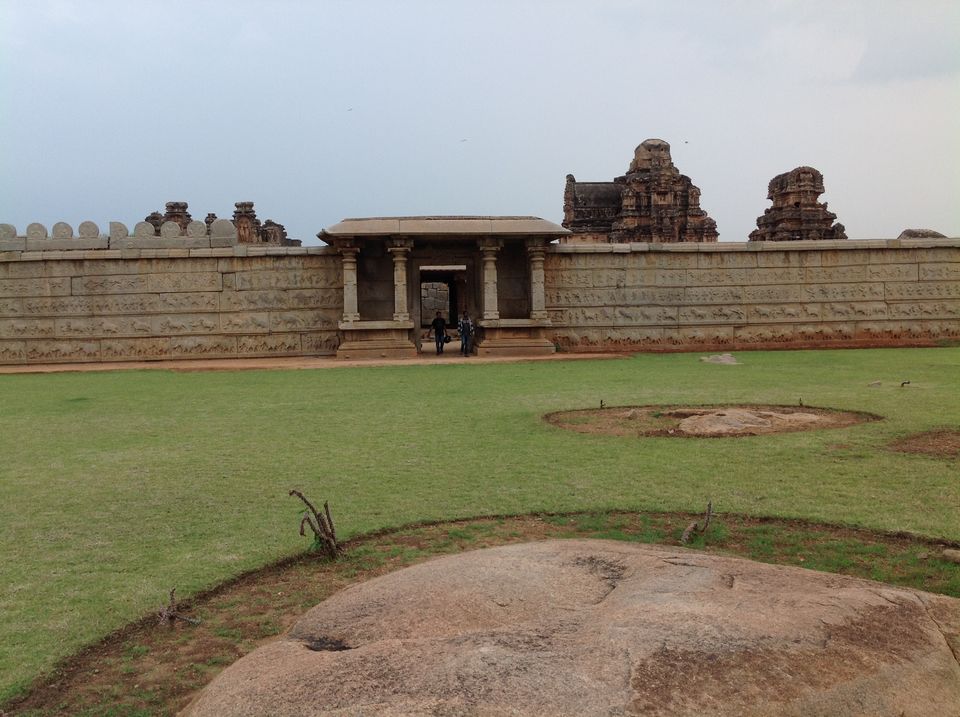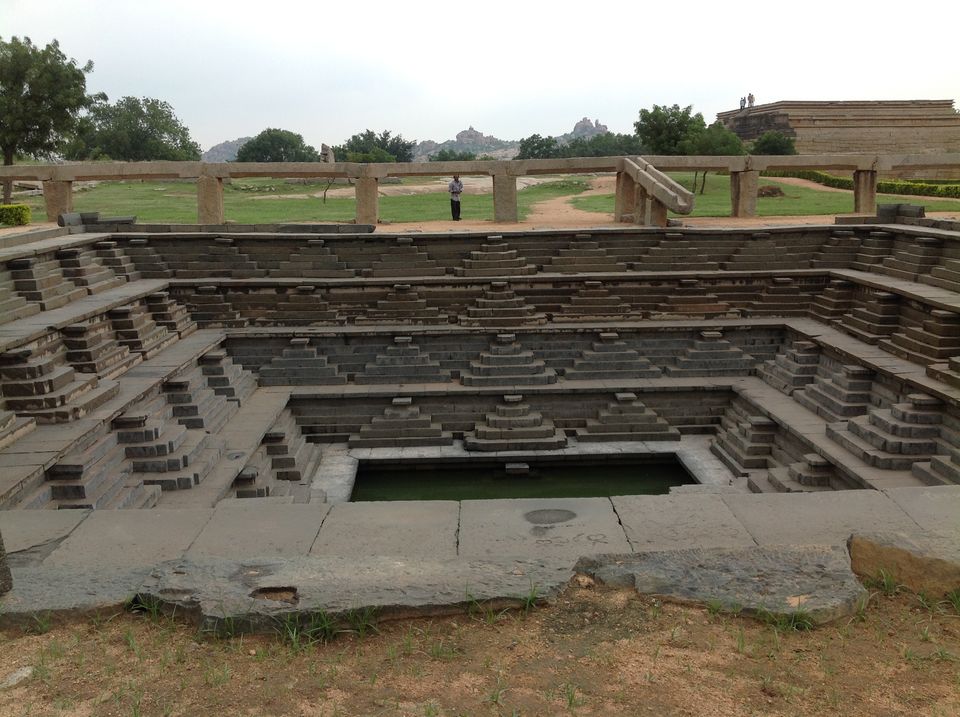 5. As we're running out of time, we have planned to visit Vittala Temple[Allowed till 05:15 PM]. There were cabs to go the temple complex, which they will charge 40 rs/head [to and fro]. Vijaya Vittala temple complex where you will find temple with musical pillars and a monolithic structure.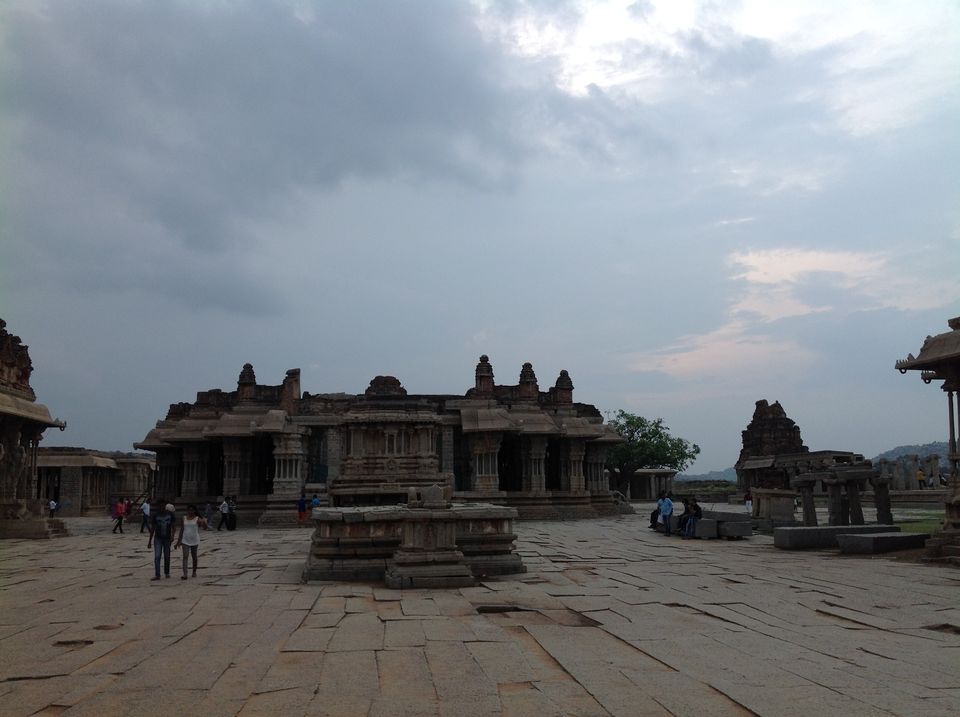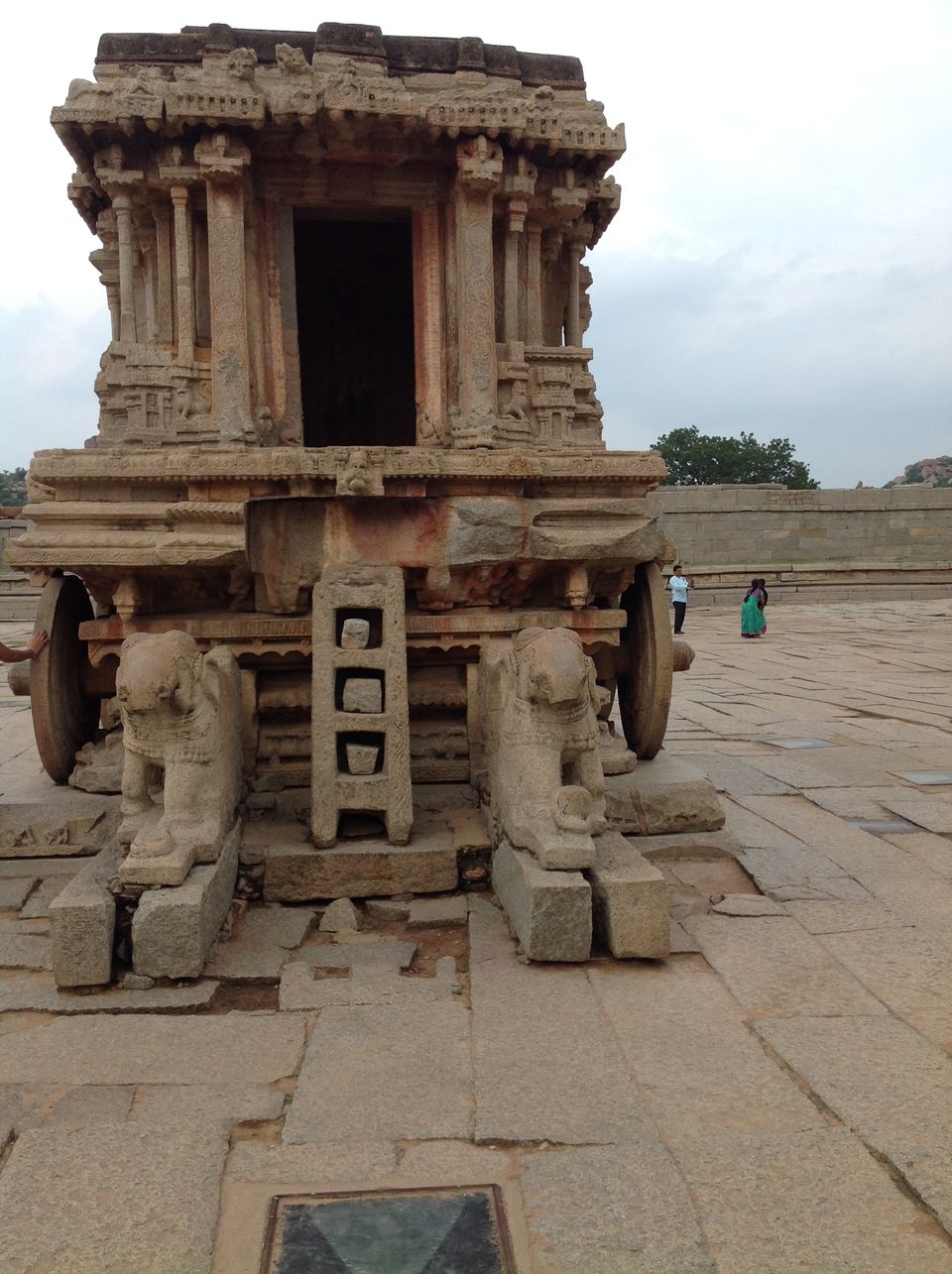 One Entrance ticket enough to visit Elephants Stable, Lotus Mahal and Vittala Temple.
Budget of this trip: 4000/- per two people
Best Time to Visit: August to March [I would suggest visiting during October - November]
Nearby Places: Tungabhadra Dam
Nearest Town: Hospet