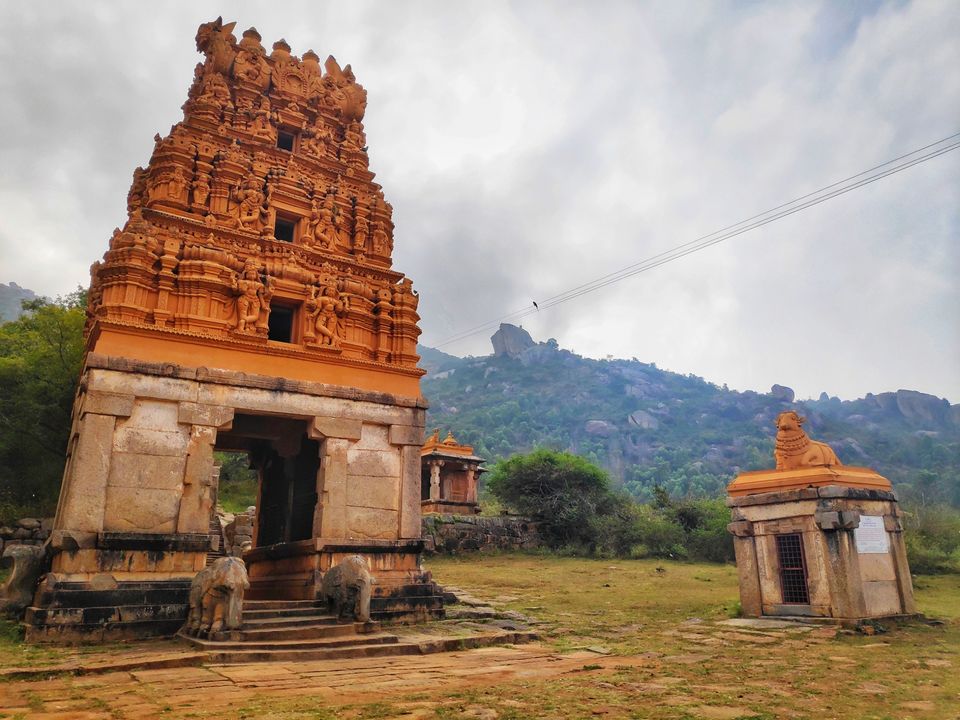 Bettadapura is known for the famous Sidilu Mallikarjuna Swamy temple which was built by the Cholas more than 1000 years ago and has not been damaged much as the visitors have to climb a hillock to reach there through a flight of 3108 steps. Bettadapura is home to the Sankethi community which migrated from Shankottai in Tamil Nadu around 600 years ago. From Bettadapura they migrated to several other villages along the banks of Cauvery.
It takes about two hours to reach the temple. The temple premises looks wonderful and the view of the village from the top is breathtaking and its worth the effort spent in climbing 3108 steps. The temple is built on a plateau and is a simple stone structure with a Gopuram. The inner sanctum of the temple has a Shiva Linga or Mallikarjuna which is believed to be struck by lightning every year.  There are huge copper vessels of antiquity here to indicate large scale feeding of pilgrims and the enshrined deity is also called Annadani (donor of cooked rice) Mallikarjuna.
Where it is:
It is a small village in Periyapatna Taluk of Mysore District which is around 55km from Mysore and 212km from Bangalore
How I reached:
Left by bike from Mysore at 6am, after reaching Periyapatna had breakfast at Udupi Upahara and took right from there to Arkalagud Road, it is just 16km from Periyapatna.
Video: https://youtu.be/LSRyuxEokV8