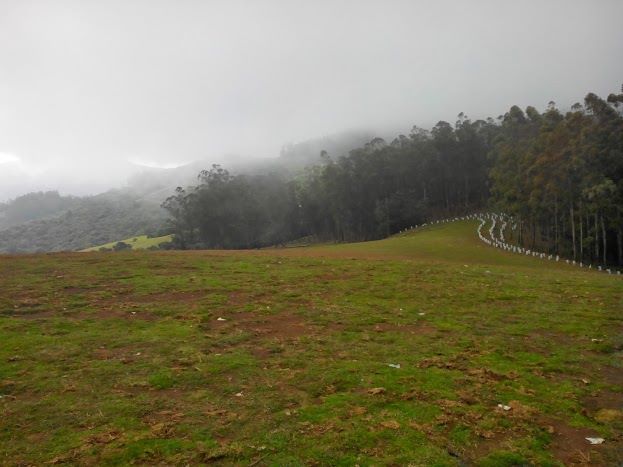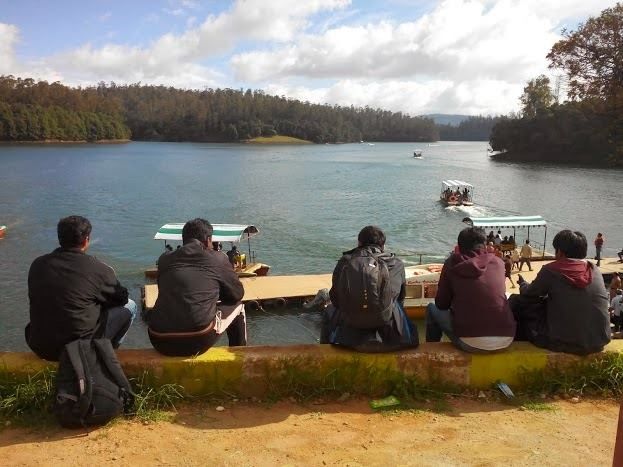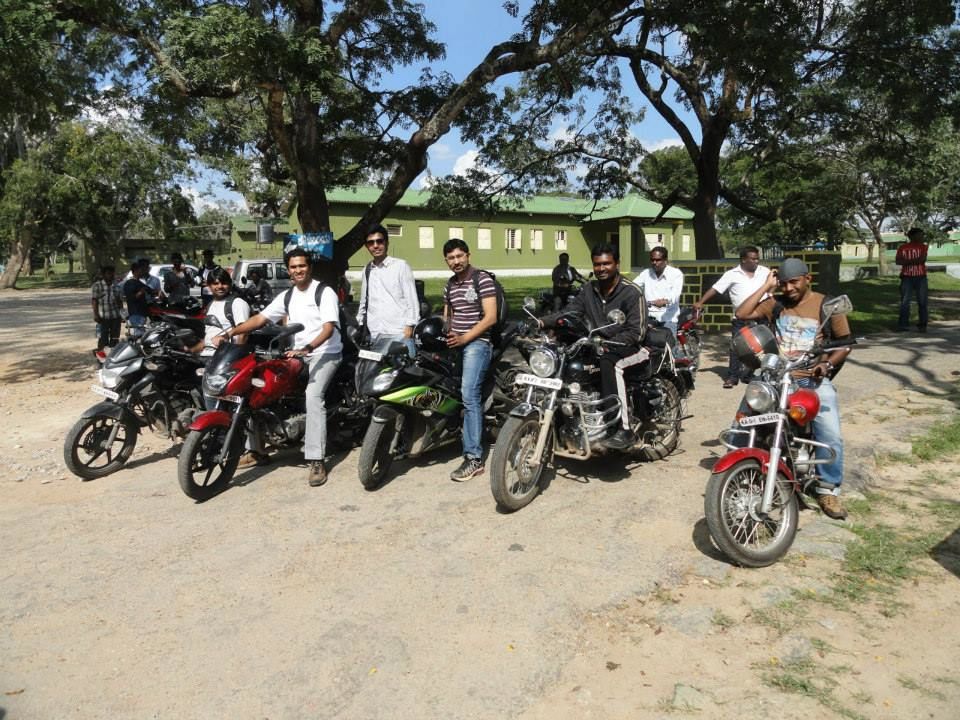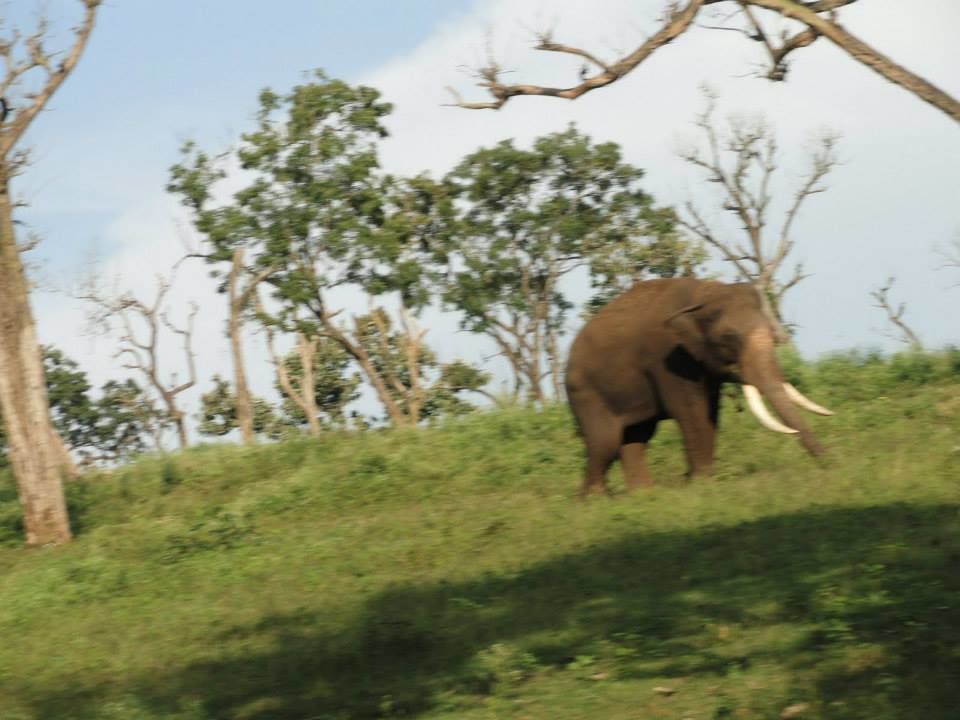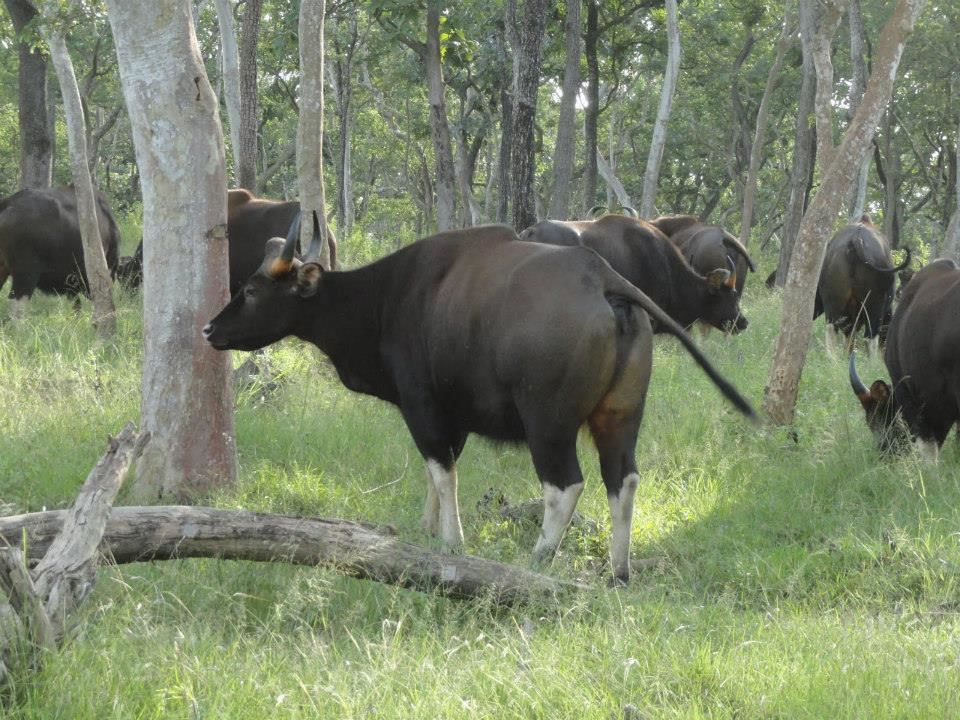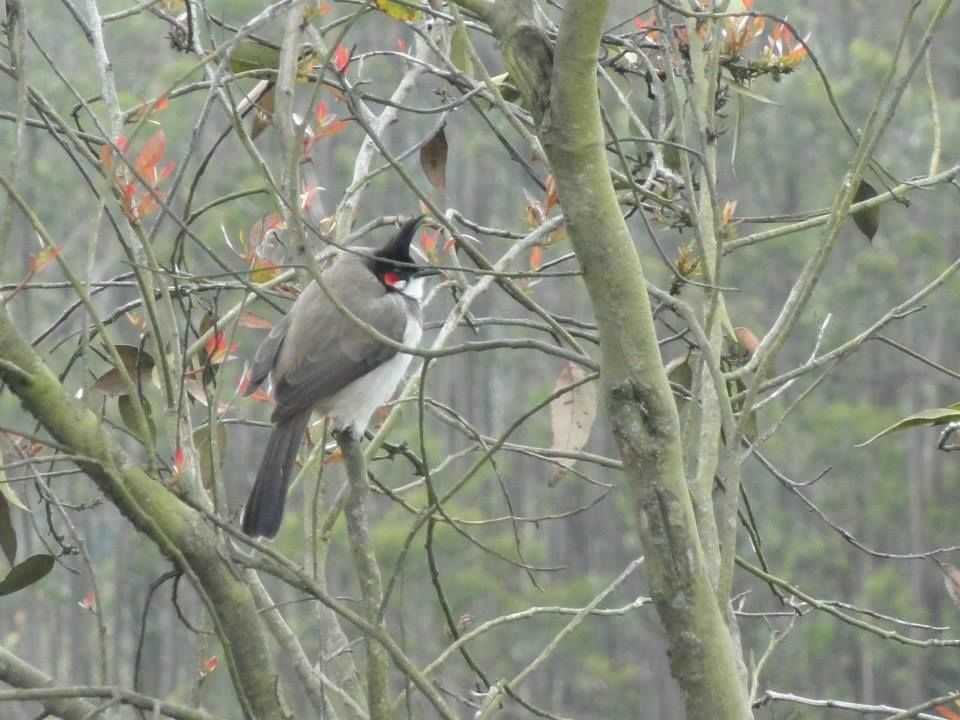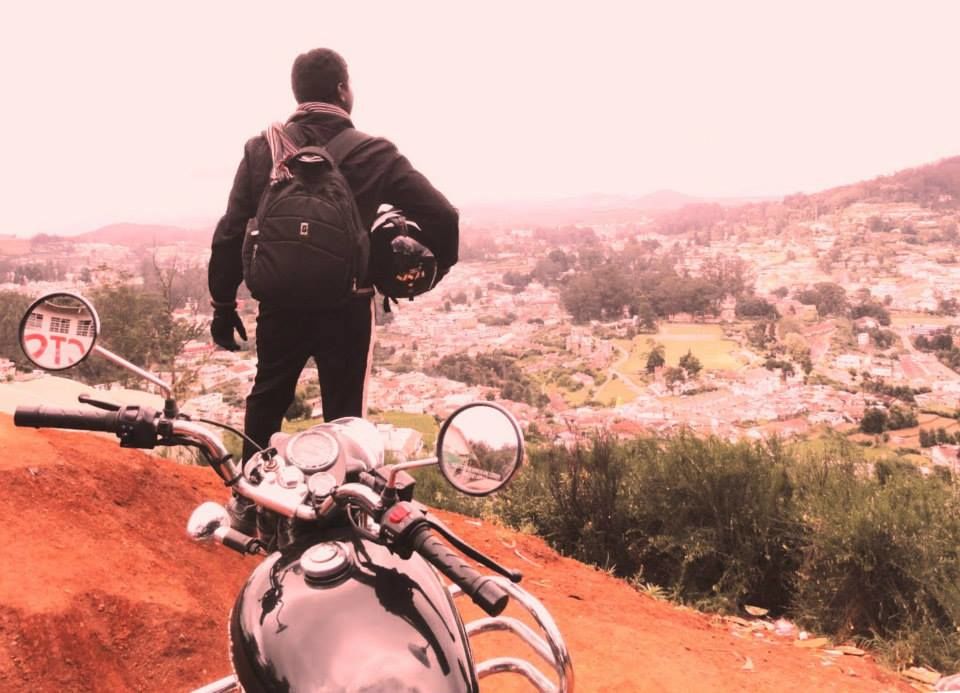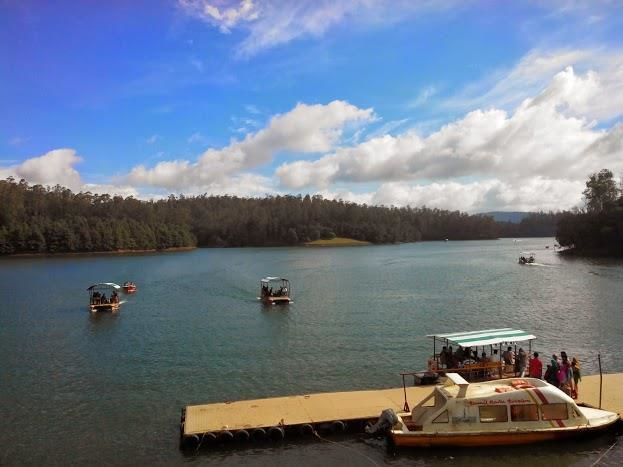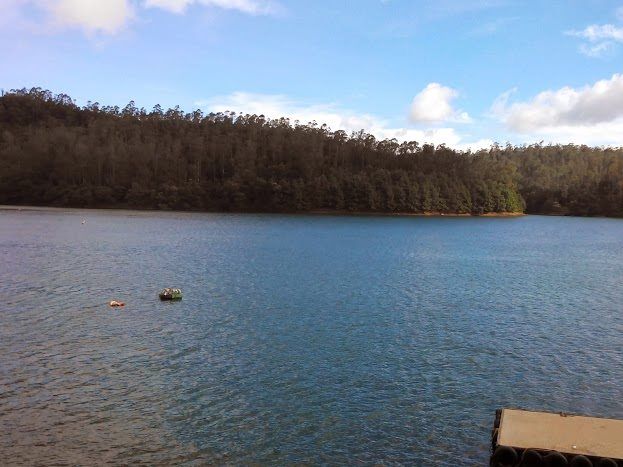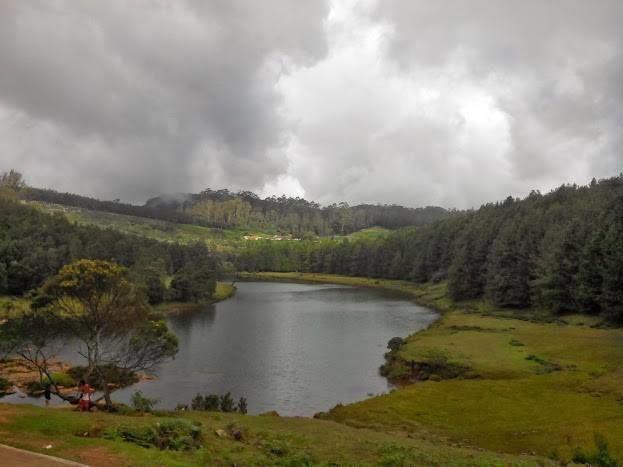 Oct 31st 2014: Long weekend with Diwali ahead thinking what do to for the next three days. It was at 8:30 P.M Friday and we thought to hit a long drive. 10:30 P.M we finalized to start for Bandipur next morning at 6:00 A.M. Four bikers started from the Sony world signal and two more joined us at Silk Board. Five bikes Six riders all set to hit ghat roads along the Bandipur Tiger reserves.
Bullet 350 cc 19.8 bhp - Jacinth
Avenger 220 cc 19 bhp - Lava
R15 150 cc 17 bhp - Saurabh and Prakhar
Pulsar 150 cc 14.9 bhp - Rahul
Unicorn 150 cc 13.3 bhp - Pradeep
Started on the Nice road around 7:30 A.M which was really NICE that day. Fresh air, green views, no others on the road and our bikes are just warming up for the long ride ahead. Picked the odd Kanakpura road to Mysore unknowingly, rather the Mysore Road which seemed to be more accident prone with rash drivings. Riding on roads through the villages passing by and still no sign of the forest roads we were expecting even after crossing Mysore at an average 80 kph. Its 12:30 we are in Gundlupet (Town ahead of Bandipur where you can find proper lodging and restaurants) and I want to have a good chicken Biryani now. Inquired about the places with the hotel guys and at 2:00 P.M started to the Bandipur Reserve.Bandipur Tiger Reserve: That was my best ride in the forests till date. Once you cross the big arch at the entry and enter the reserve that place is a beauty with thick forest and a decent road crisscrossing ahead.You see deers all the way, few of them crossing the roads as you go. It was wonderful. And yes, there was an elephant grazing on the side of the road just 10 feet away. My God!! it was scary as its a single elephant not with the heard. (Single elephants are rogue and very aggressive). Regarding the so called 'Safari', its a utter waste of time may be for us. We managed to see 15 bulls, 3 peacocks, 2 deers and yes 1 monkey with difficulty. But yes, if you want a nice sleep by paying 135 Rs. yes its worth the sleep ;-). Bit disappointed and to get back to the mood planned to ride Ooty (70 kms from there) and that is the best decision we took on that ride.Ooty: There are two ways leading to Ooty and as usual we preferred the odd one with lots of hair pin bends. That is the road which tests your ghat riding skills where you need to ride in 1st or the 2nd gears. It was dark and cold, very cold in fact, hands were shivering and I had to use my muffler. Reached Ooty Cherring Cross (The heart of Ooty where you find all the lodging and boarding). Small town, drizzling most of the time, lot of tourists, lot of pertol bunks, horses on the roads and everything shutting down at 10:00 P.M mostly. We separated into two groups with one group finding and getting the food and the other group in finding a lodge for the night. Done!! Had some good food, drinks, talks, ride talks and good night ;-)Doddabetta and Pykara: Started at 9:00 A.M and reached a peak Doddabetta. Someone was saying its the highest peak on the T.N side of Nilgiris. On the way back we visited the Nilgiri Tea Museum, which is a nice place to visit. You can see the making of tea and do some tea shopping as well. Moved on riding to the so called shooting spot, its a nice hill with no trees on it along where you can try some horse rides. We need to move fast as by the night we are supposed to be in Bangalore. Checked some other places like Pykara falls, Pykara dam (You can spend around 20 mins each). Few of us were tired by now and wanted to ride back. But as planned we headed to the Pykara Lake. The first look at the lake, you feel you are in some other part of the world. Its a beauty with hills on either side, a blue lake and red boats sailing through that expanse. With the time we had in hand and the cost of the boating were not in sync, we took a break, just rested ourselves for 15 mins and moved on. Clock ticking fast its almost 4:00 P.M.Bandipur Night Ride: On our return journey, we entered the wild life reserves on the T.N side around 6:30 P.M (gates are closed for two wheelers after this). Within no time its Pitch Dark and our lights were on. We spotted many elephants this time few crossing the roads and few just grazing not bothered about us or the traffic passing by. The cars were annoying with only a few of them using the low beams. Because of the roads being on the ups and downs of the ghat the high beams hit in your eyes directly and if you use specs its much annoying. Gave a break at one Kushi resort on Bandipur to have dinner around 9:30 P.M. Still more than 200 kms to go.Raasta Cafe: Riding for 3 hours in a good formation sometimes touching speeds of 90 kph we reached a happening place for night life, 40 kms from the Bangalore, the Raasta cafe. Good Music, good Crowd, decent rest rooms, bit expensive but its the exact place you need to be in after a long drive. Had a coffee (Rs 70) and some snacks (Rs 110). So that's it time to depart all riders, hand shakes, few last pics of the ride. Each one sharing his own story his own experience. We did it well ''6 of us 5 bikes 2 days and 620 kms".Reached my room at 4:00 A.M, but I am still not done, got a small thought, 'Why dont I have my break fast in Nandi Hills' but again said to myself 'Boss, enough for this time, just sleep'!!Lessons and Some Tips:- Maintaining a biking formation or at least group riding would be good and safe. (Many advantages)- Do not have more drinks the night before your long ride.- Relax your shoulders and back every half an hour and stand few secs in between so that blood flows well around your bums :D.- Wash you face on the first sign of any sleep and chewing a gum would be handy. - The Pillion riders get tired the more because they only sit and do nothing.- The local people may give you the best first hand information of directions, places etc. GPS is secondary.- While ghat riding, use clutch to the minimal, instead control your speed and power with proper gears.
Frequent Searches Leading To This Page:-
travels in ooty for sightseeing, ooty honeymoon package 3 days, bangalore to ooty package tour price for 2 days, oyo ooty packages, tirupati to ooty tour packages, holiday packages for ooty & kodaikanal