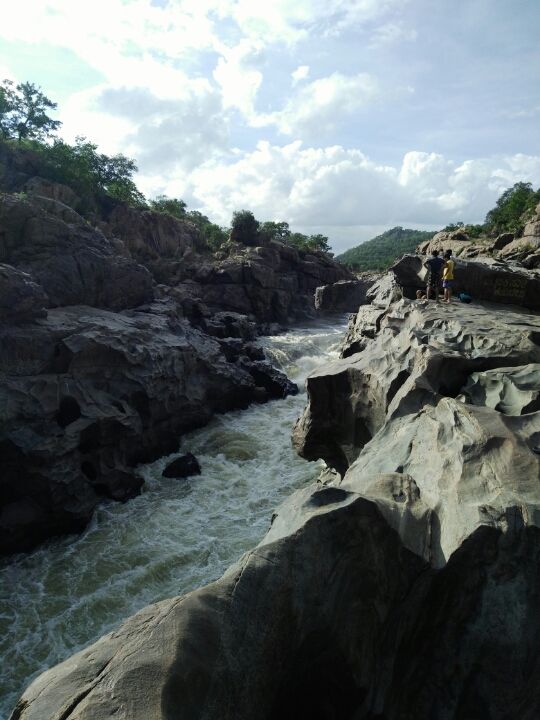 It was just any other casual weekend Sunday and my wife said can we go out . We started and my general practice is to ask my wife after igniting the car the most famous dialogue " where do we go" . She asked if we can go for a long ride. My 3 year old son enjoys car ride.
Mysore road , Kanakkapura or Tumkur and we finally thought about Mekadattu. I had probably been there may be 7 or 8 years ago so not much in my memory.
Usual via nice road reached Kanakkapura and had lunch at Gokul . My memory was just a tea stall there in Mekadattu.
Finally reached there around three. To muy surprise things have changed a lot. Lot of shops this time and infact even one hotel inside.
Mesmerised with the river gently following. Took a coracle drive to reach the other side of the bank. Bus was readily waiting and we reached Mekadattu. Again the nature is the best beauty in the world. I could not be without drooling and mind was just filled with joy.
River sounds was a music and mind was dancing to the rhythm. Spending some time there and headed back to the bus. Took the coracle and reached back. Drove the car back to bangalore.
Day could not have been any better !!!