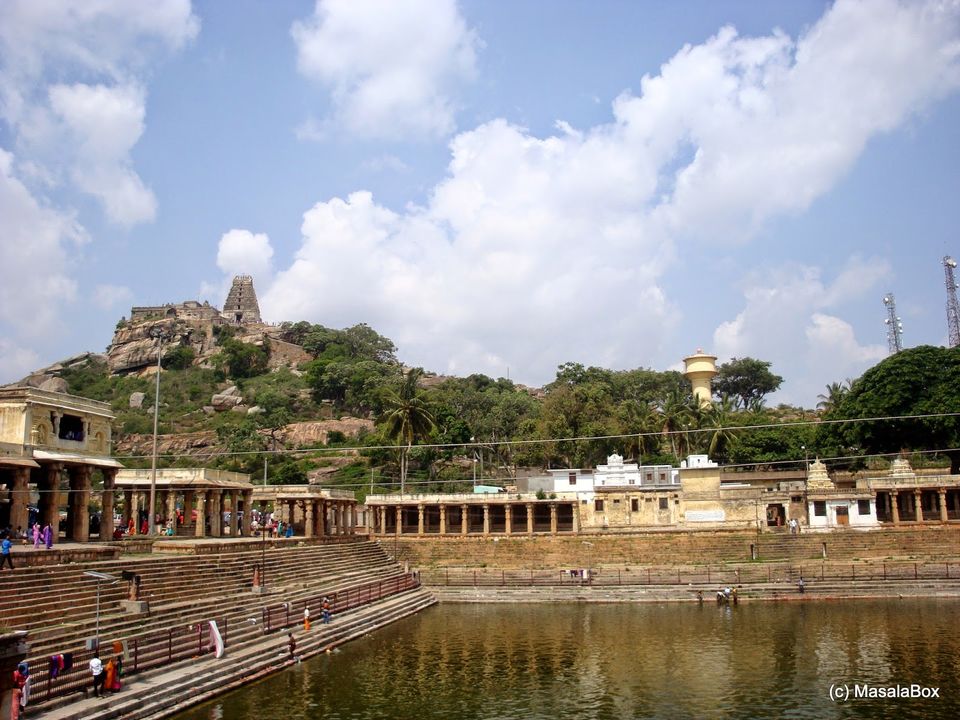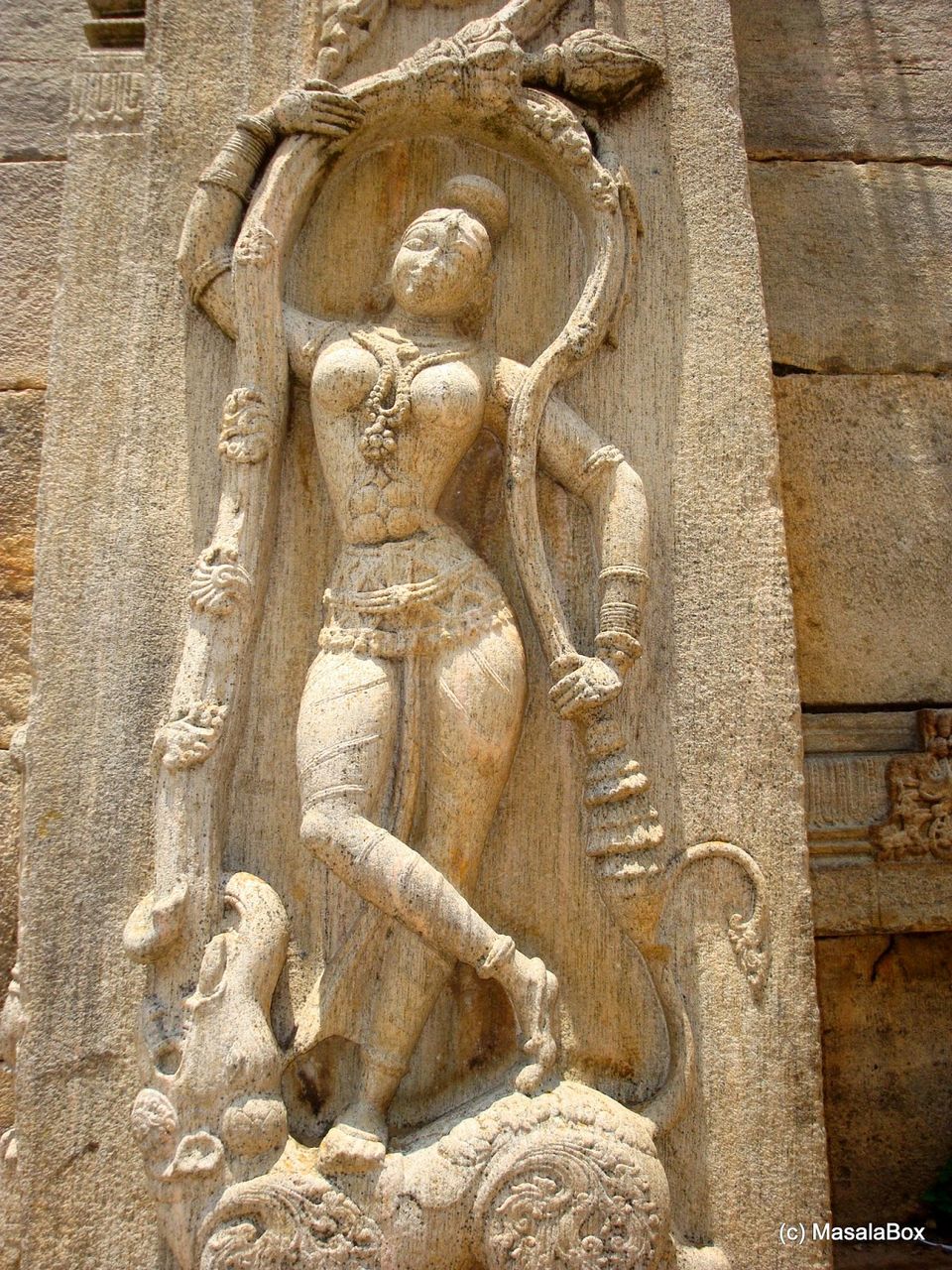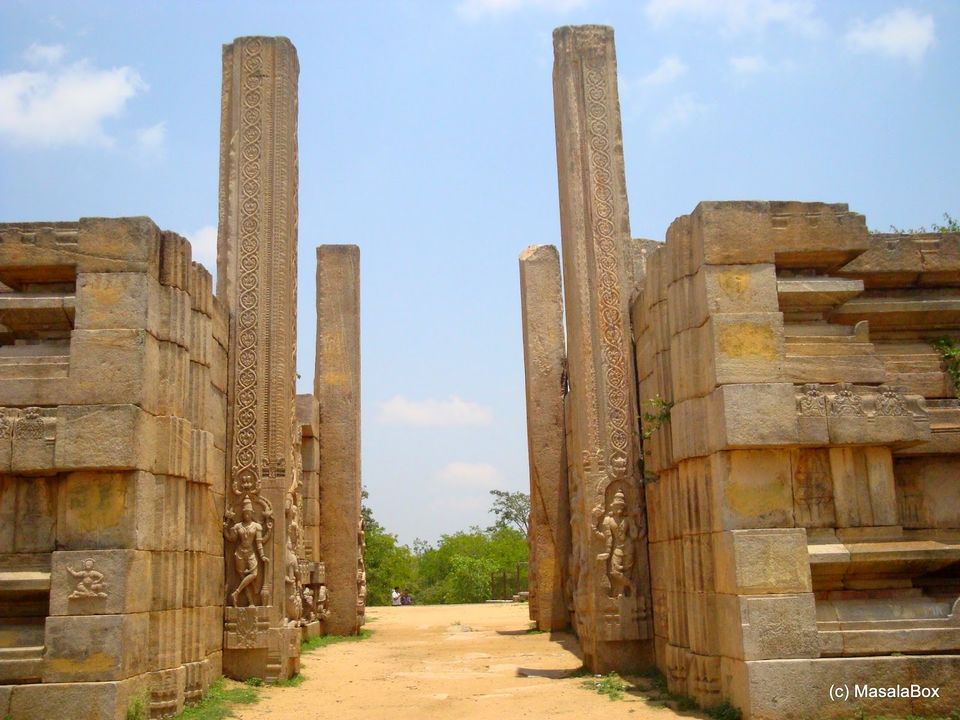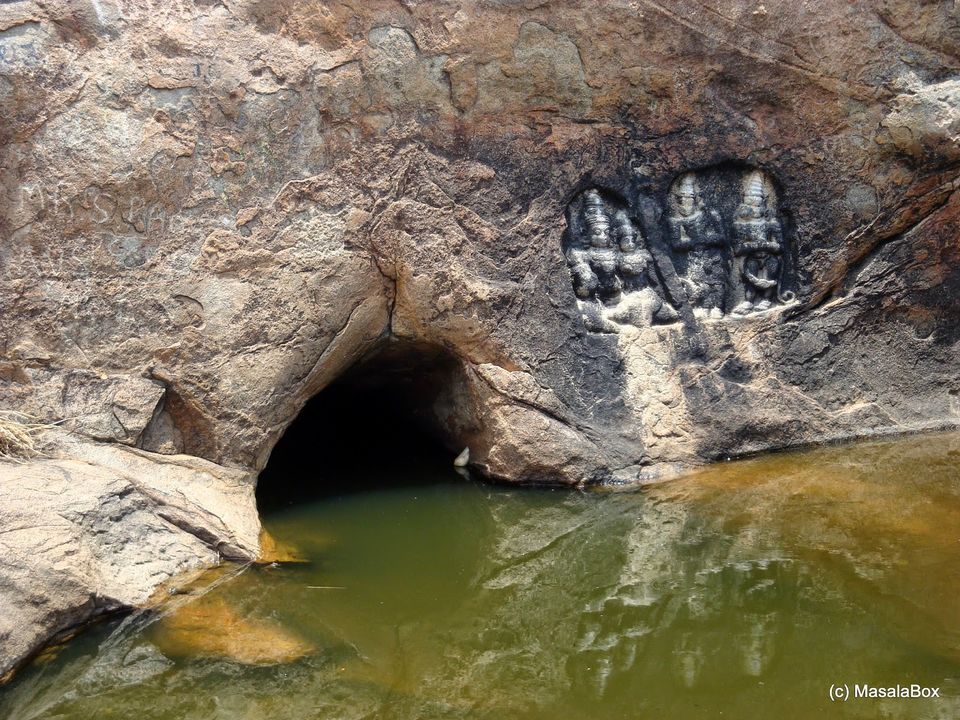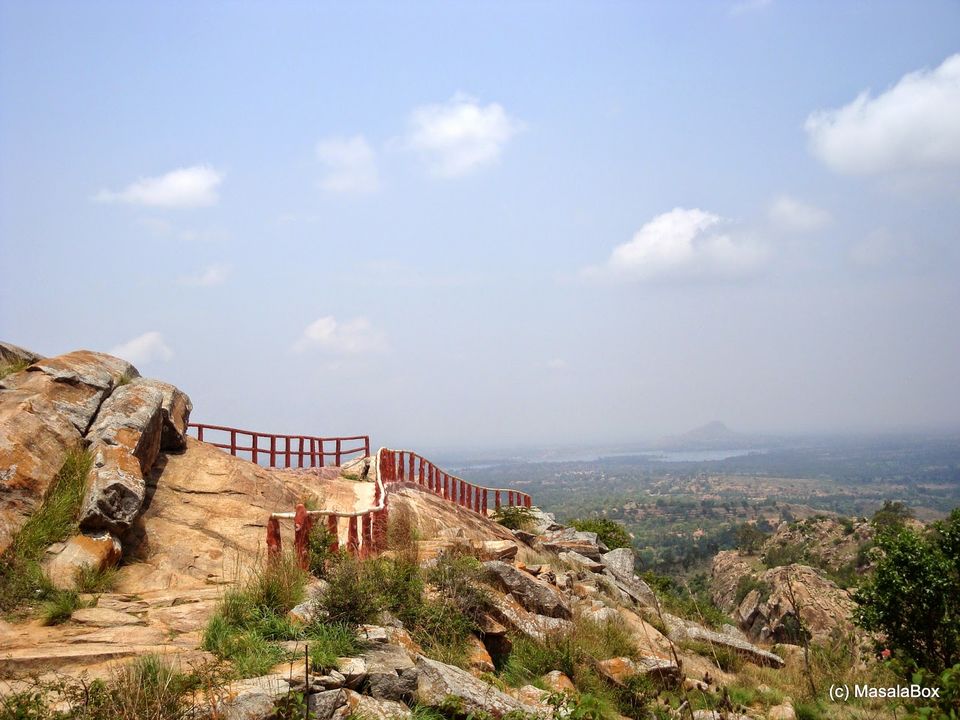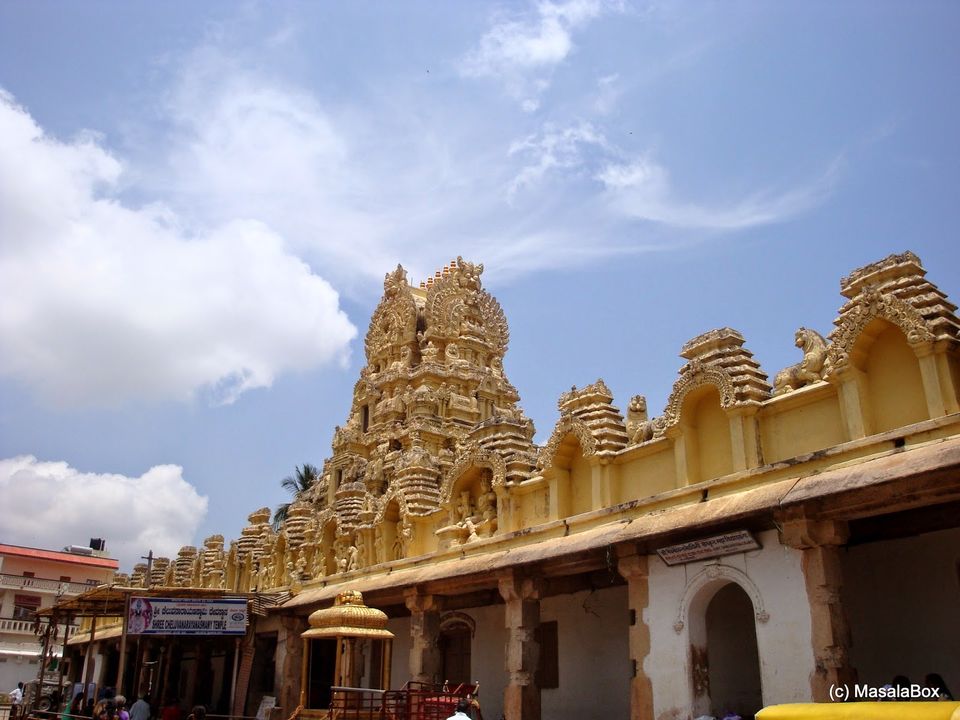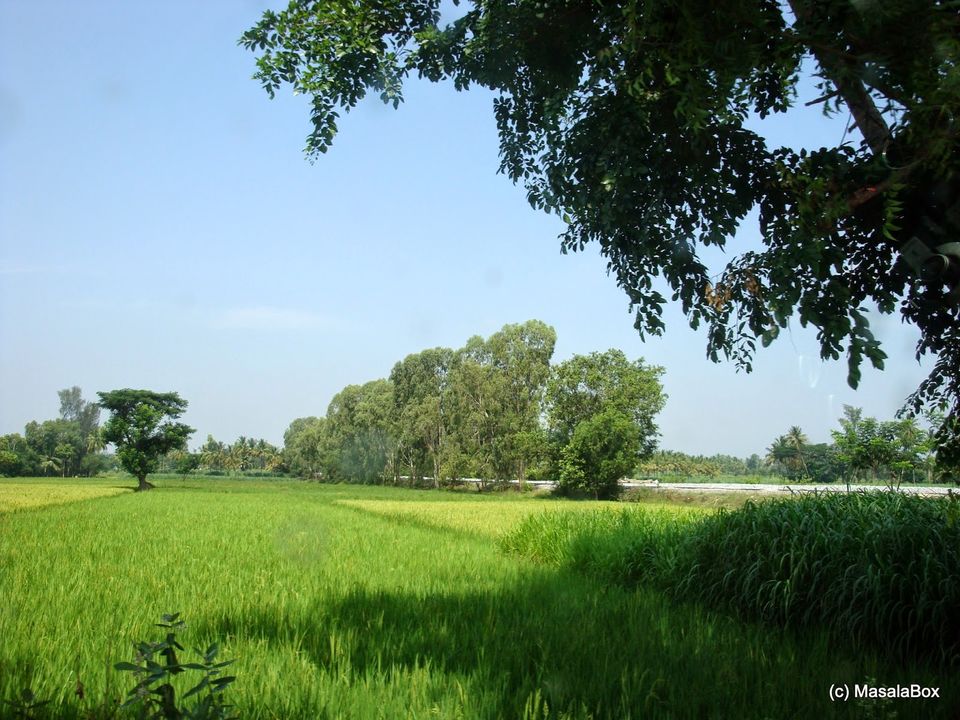 Melkote is a precious picturesque town prominent for its Vaishnavite Temples. It is also one beautiful town where I believe there is always some movie shooting going on. Me and my friend decided to drive down to Melkote from Bangalore as I have heard a lot about the Lord and I wanted to get His blessings.
Bangalore to Melkote is around 157Km. We drove down the Nice road -> Mysore road -> Ramnagaram -> Maddur -> Mandya -> Melkote. This was the first time I was on this route and I figured out that you can just drive down till Ramnagaram and then decide as which way you want to proceed! Almost all the prominent sight seeing places around Bangalore seem to branch out of this junction. I enjoyed the drive down this highway (other than Mysore road and since I was not driving). Watch out for a right to be taken towards Melkote once you are in the Mandya highway. The drive becomes extremely scenic once you enter this road as it is lush paddy and sugarcane fields on either sides with cattle grazing occasionally. Lot of small villages are found en route with chicks, sheeps and calves running around. The drive including stop for breakfast took close to 4hrs. Start early to beat Mysore road traffic.
Wikipedia has the history of the place. So let me get in directly into my journey.
1. Cheluva Narayana Swamy Temple
This is the temple on the foot of the hill lined up with small stalls on either side. Cheluva Narayana means the deity who loves to deck up and He was so beautifully decked up. Around 6 foot tall majestic deity. Unlike other temples where the Utsava Murthy is placed along the main deity, here there is a separate shrine. By the side of the main deity is the shrine for the Alwars. This is the place where Sri Ramanujacharya resided for nearly 15 years performing miracles and there is a shrine for Him as well. The temple has a wonderful small mantapa with beautifully carved pillars which is different from those of Belur, Halebid or Hampi.
2. Danushkoti
Two tanks separated just by a fleet of steps. One tank is salty and the other tank is sweet! That is the surprising element here! There is a shrine for Kulashekara Alwar. The steps of the pond are symmetrically built and it is a treat to watch. The pond is filled with fishes and small turtles were basking in the sun. I did not have a high zoom high definition camera to take those pics. But I was lucky to enjoy the sight
5. Melkote Yoga Narasimha Temple
Huge temple pond which is down the hill. Neatly done steps. There are signs of "Keep the pond Clean", kept everywhere but nobody seems to bother. In spite of no bathing or washing the pond was in a sad state. You can get a good view of temple from here.
By the time we had finished all this it was 3pm and we had reached around 11pm. We stopped for lunch and proceeded to Thonnur lake.
7. Thonnur Lake
Just 500mtrs down the Thonnur lake is the Nambhi Narayana Temple. Unfortunately when we went the premises was closed as some pooja was going on. Since it was getting late we had to leave without getting a darshan.
9. Sri Krishna Temple
Right opposite the Narayana Temple is the Krishna Temple. This is a reasonably big temple complex, nothing architecturally great but if you are religious do stop by. The sanctum sanctorum has 5 to 6 feet tall deity in sitting form! Huge! Lord is accompanied by His consorts on either side. It is a sight to behold. After getting blessings from the Lord we started our way back to Bangalore. Well I hoped Nambhi Narayana temple would open by the time we came out but it did not.. It was already past 5pm so we had to rush back. I believe there are few more temples around. The Krishna temple complex looks similar to the above Narayana Temple complex.
Food:
Is it not incomplete if I write a travelogue without mentioning the food
For breakfast we stopped at the famous Maddur Tiffany. Had nice Maddur vada, idly and strong coffee. The vada is a must try here. For lunch we stopped at the Subbana Mess Melkote. Just next to the arch leading to CheluvaNarayanaSwamy temple is the Subbana mess. In spite of the crowd we were warmly welcomed and given a seat. It is a small mess with some chair as well as floor seating, serving deliciously home cooked food. We had yummy plateful of Puliyogare which they are famous for, along with home made pickle and spiced buttermilk. And ended with a cupful of piping hot belle sakare pongal. They have the sugar one too and we asked for the jaggery one. In spite of the thick color of jaggery, the pongal was rightly sweet, loaded with shards of coconut. A warm kind uncle stopped by and told us the history of the humble mess and that it is running the 109th year!! We walked into their shop and picked up puliyogare mix, chivda, bhoondi, chutney powders and some snacks (who knows when we will get a chance again!). Evening on the way, we made it a point to have maddur vada and coffee
The highways are lined up with Channapatna toys. They have really nice stuff for the kids. It started pouring heavily as we were reaching Bangalore. Like any other trip, felt really bad to return back to the city! The only suggestion to give is, if you are not religious, go on sunday or weekday or when you are sure there is no festival. If you are religious then any days is yours. We also met a person at the temple who gave a temple tour plan which included, Belur ChanaKesava, Srirangapatna, Chammundi, etc. Apart from the famous ones he mentioned a temple called, 'Saumya Narayana Temple' at Nagamangala, further down Pandavpura. It has the same effect as visiting Kalahasthi, meaning Rahu Kethu doshas will be gone!
Oh one more thing! Lingaa shooting is going on at Melkote and they are doing a wonderful job of inducing havoc to the functioning of the town!
This blog was officially on 'Masala-Box'