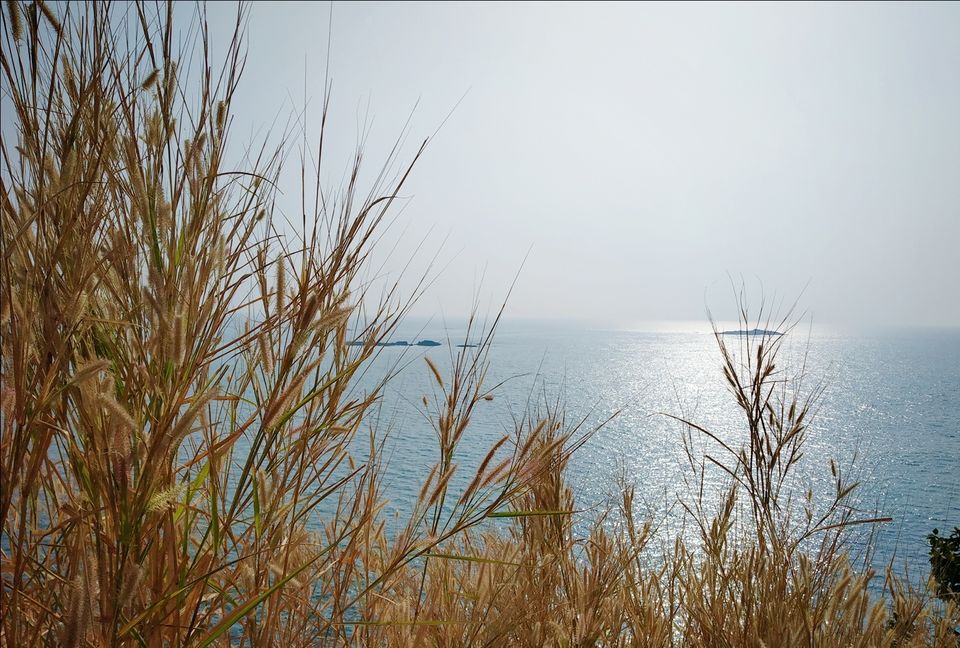 After a day well spent in Gokarna, next day we left for the another famous destination that is :  Murudeshwara. I was going there for a second time. First time, it was with parents and this time with husband. To reach there from Gokarna, we had to change two buses and it took two hours.
For those who do not know about the place : Murudeshwara is the shrine  of Lord Shiva, famous among the locals. It is located in the Uttar Kannada district of Karnataka on the beautiful coast. It is the same place mentioned in the famous mythological story of Ravana and  Lord Ganesha, where Lord Ganesha in disguise  trick Ravana and keep Shivlinga on the ground, where today this temple is built ( For detailed story refer Google).
It is being said that the Giant statue of Shiva which is located here, is the second highest statue of Shiva in the world. Apart of it,  the tall temple building is architectural marvel showing outstanding engineering skill of the Indian architectures of that era.  There is also a manmade cave there, which you can explore in  nominal fee of Rs. 10/- which is a statue museum actually,  unfolding tale of Ravana and Ganesha, because of which this temple was built. We took lots of pictures here which illustrate beauty of the location.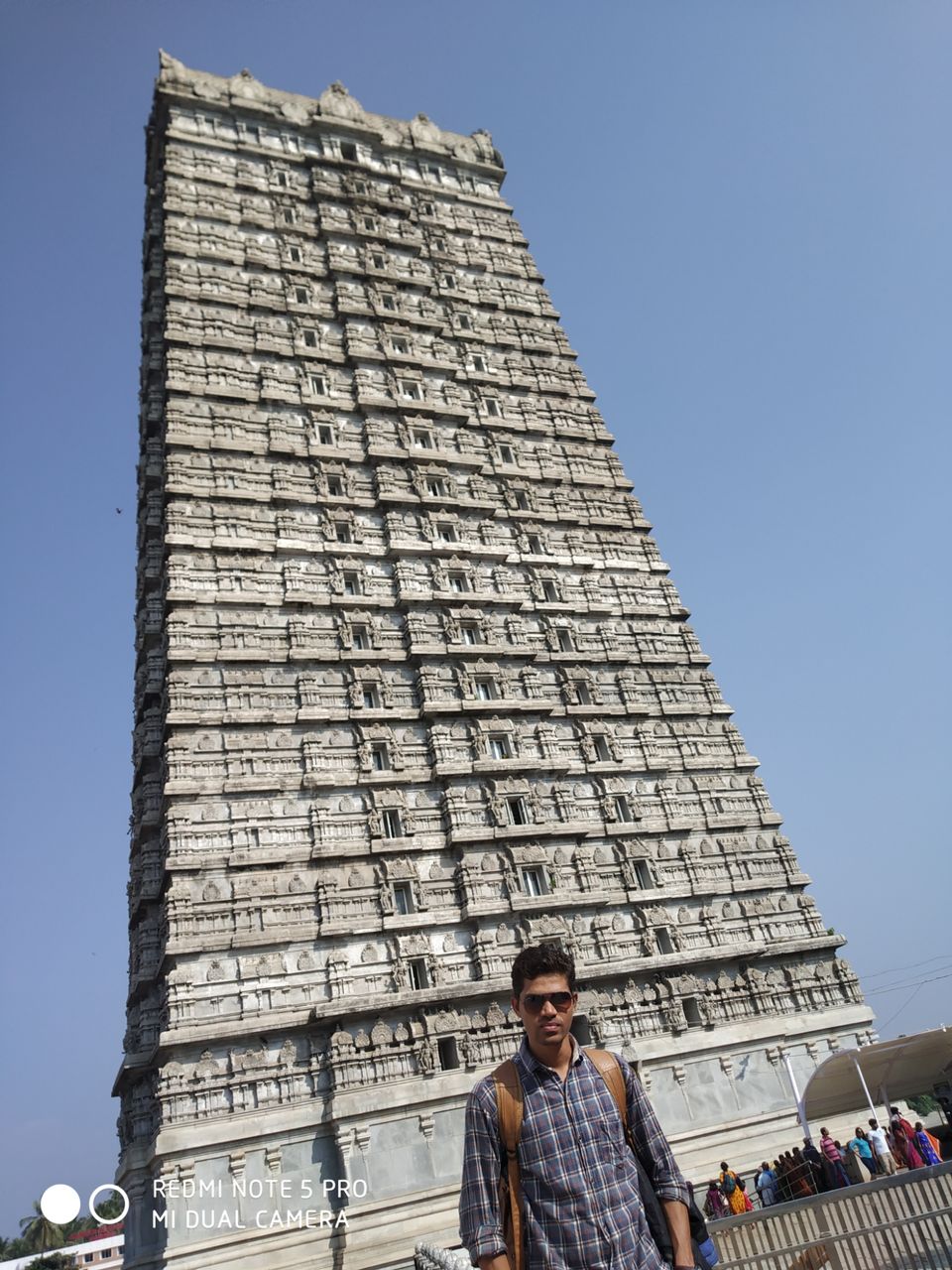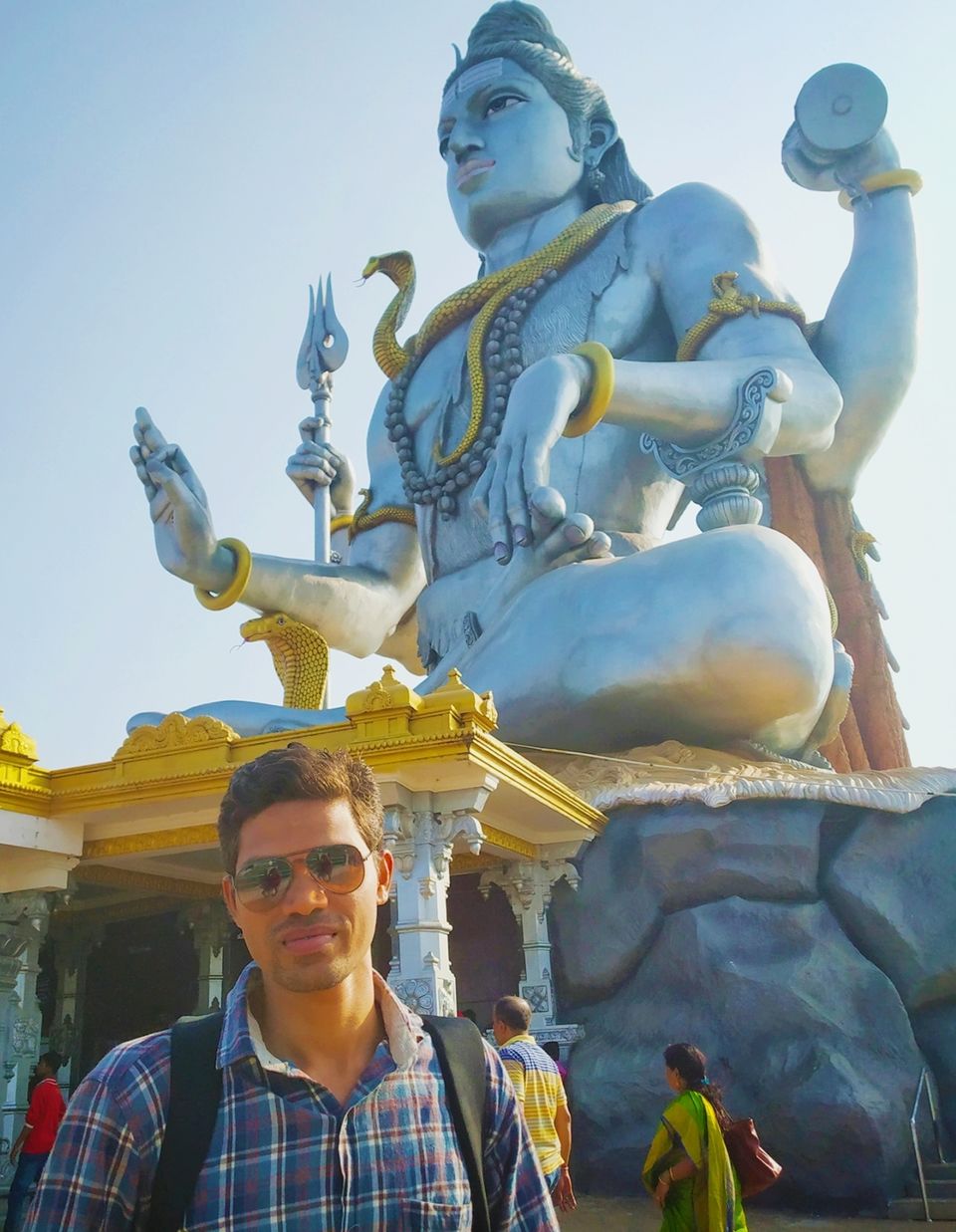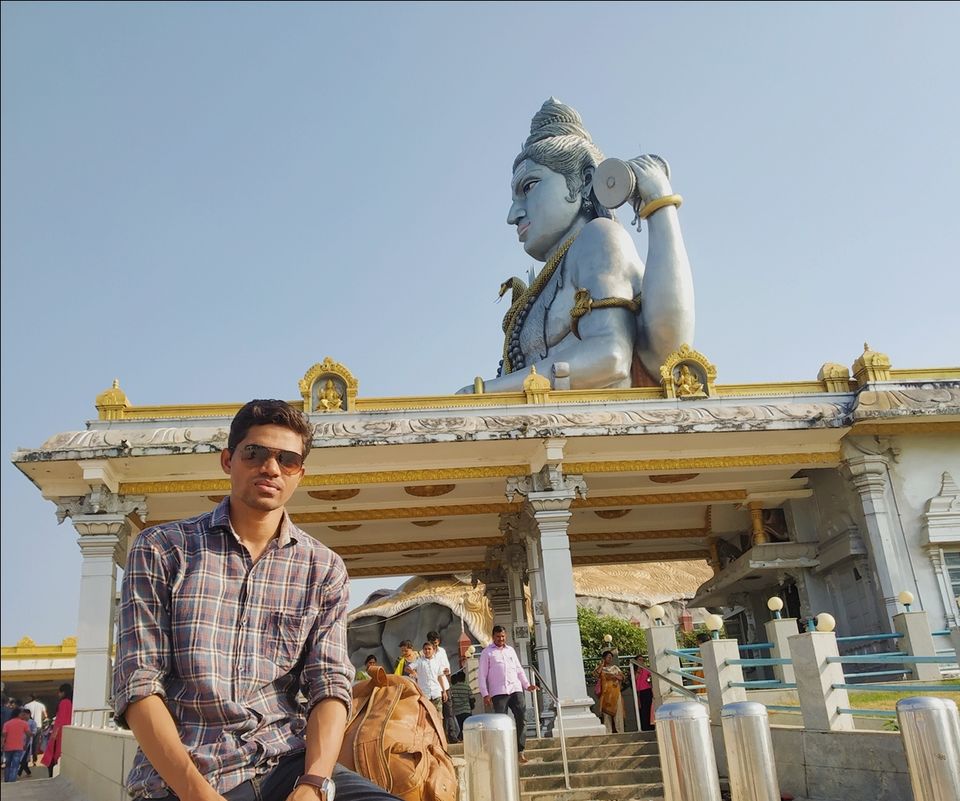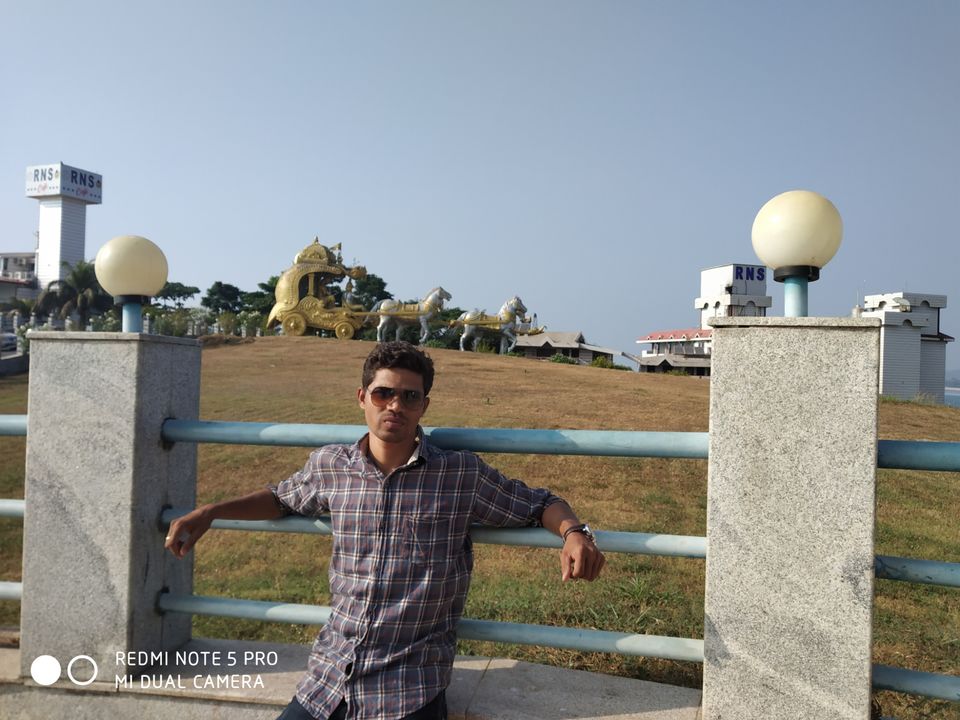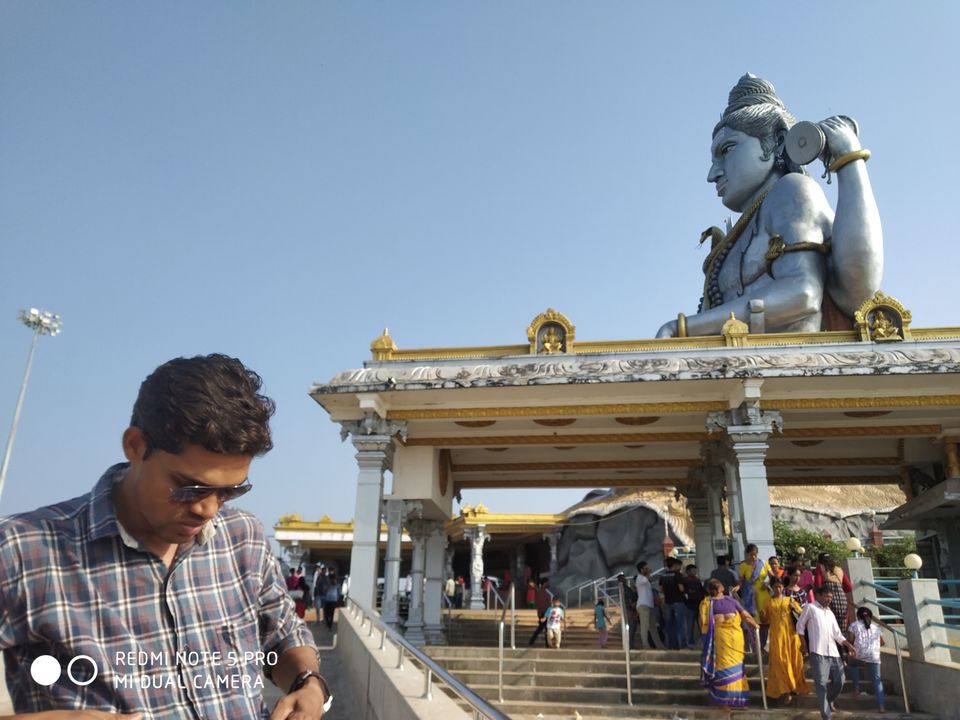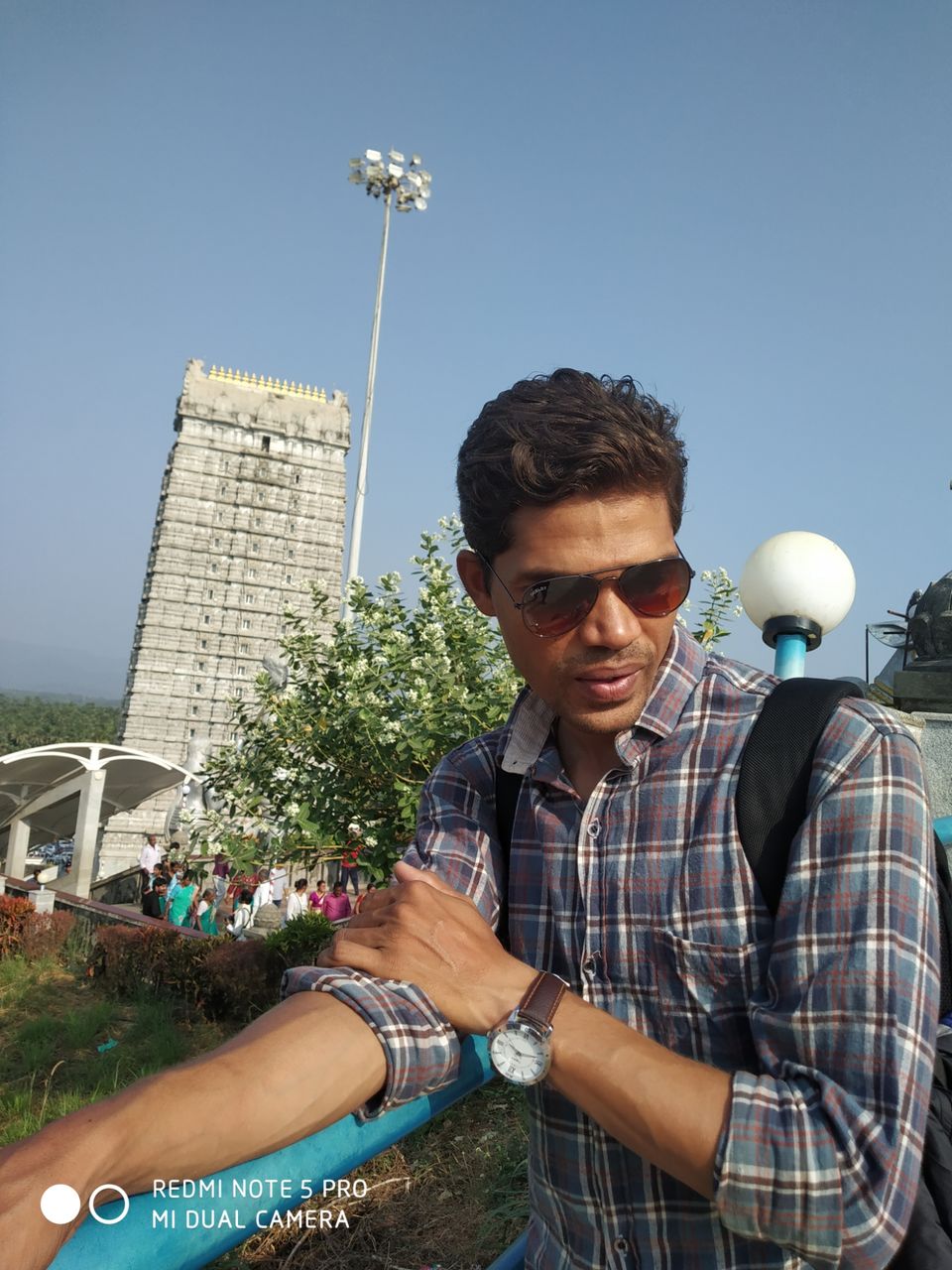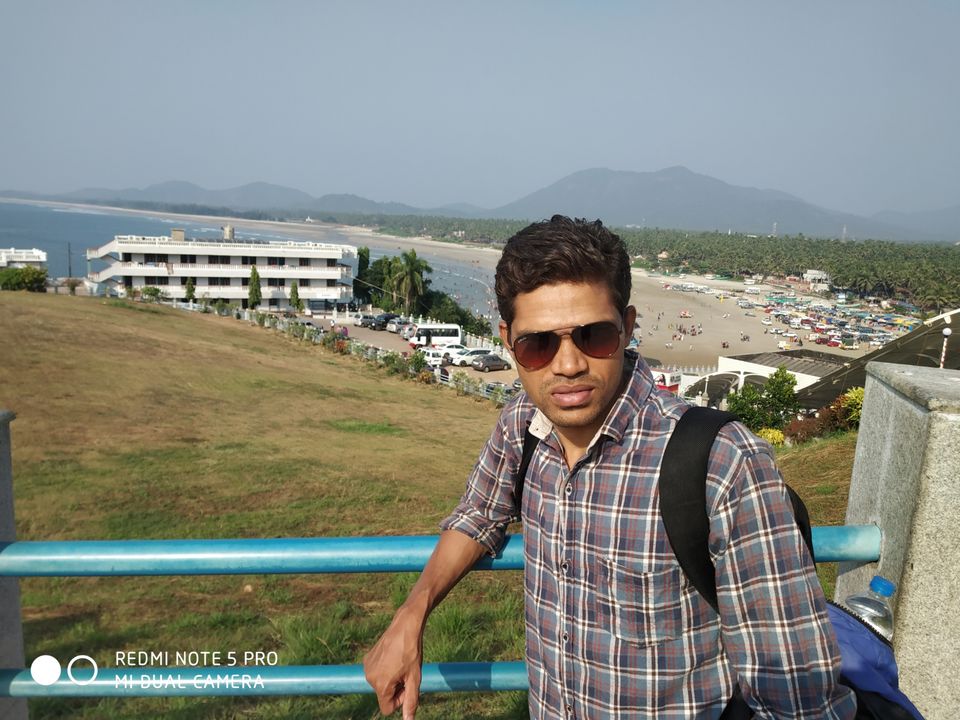 After exploring the place we went to have a meal in the hotel nearby : Naveen Beach Restaurant. There were actually not much options on menu card so we resorted to South Indian thali like everyone did there. There was not much about the food to admire. The attitude of the staff was also not good. They serve you with passive faces which exert their rude behaviour. The only  reason to have food here is for the spectacular view of the Murudeshwara beach populated  with the enthusiastic  crowd enjoying in the water.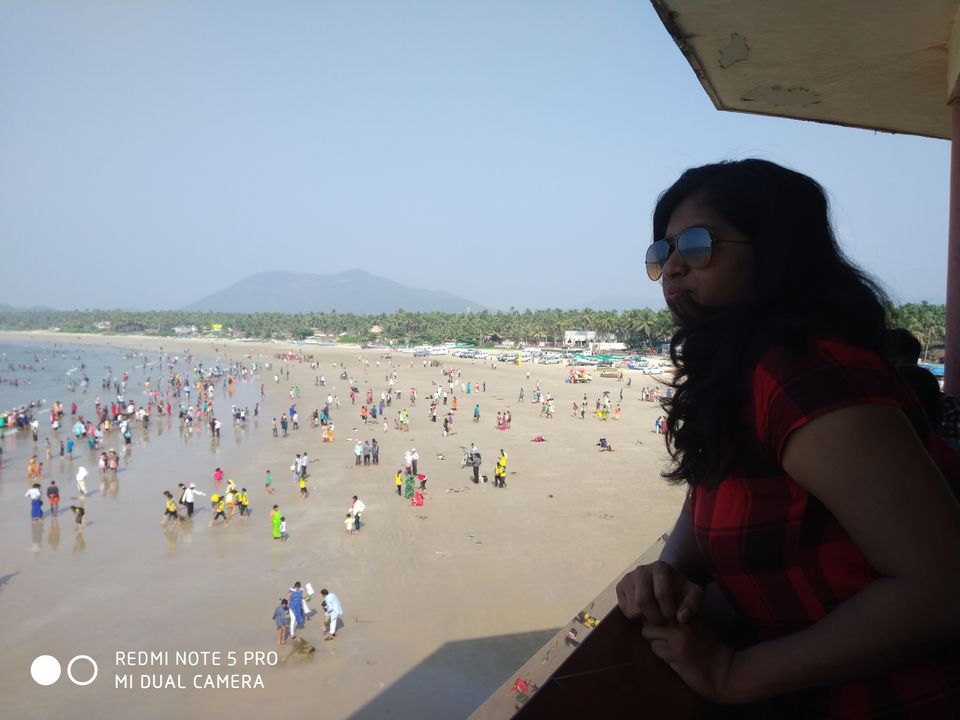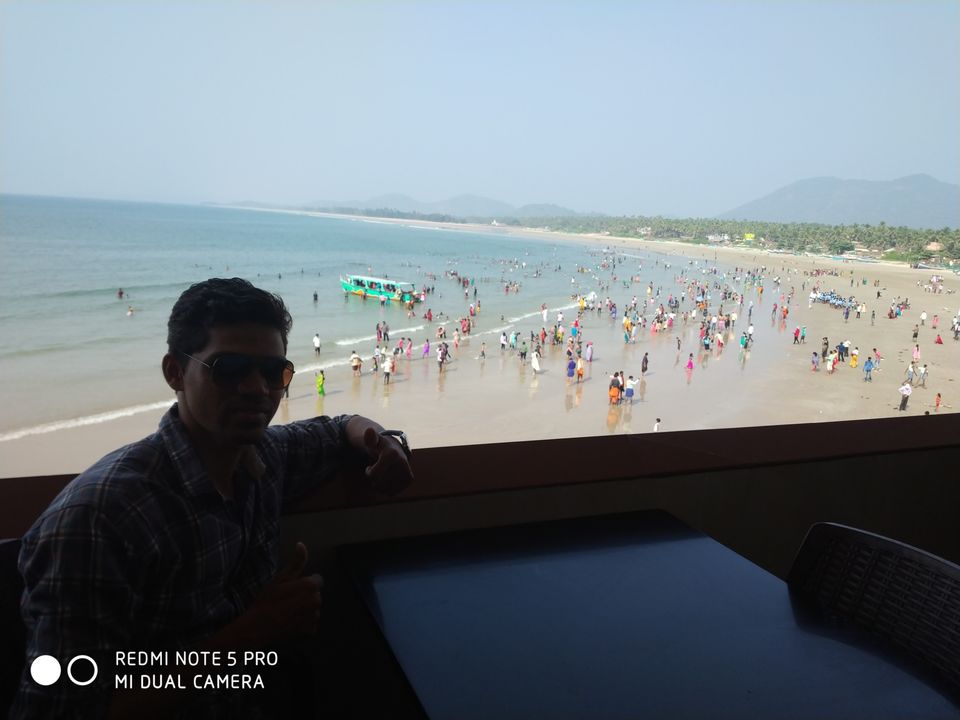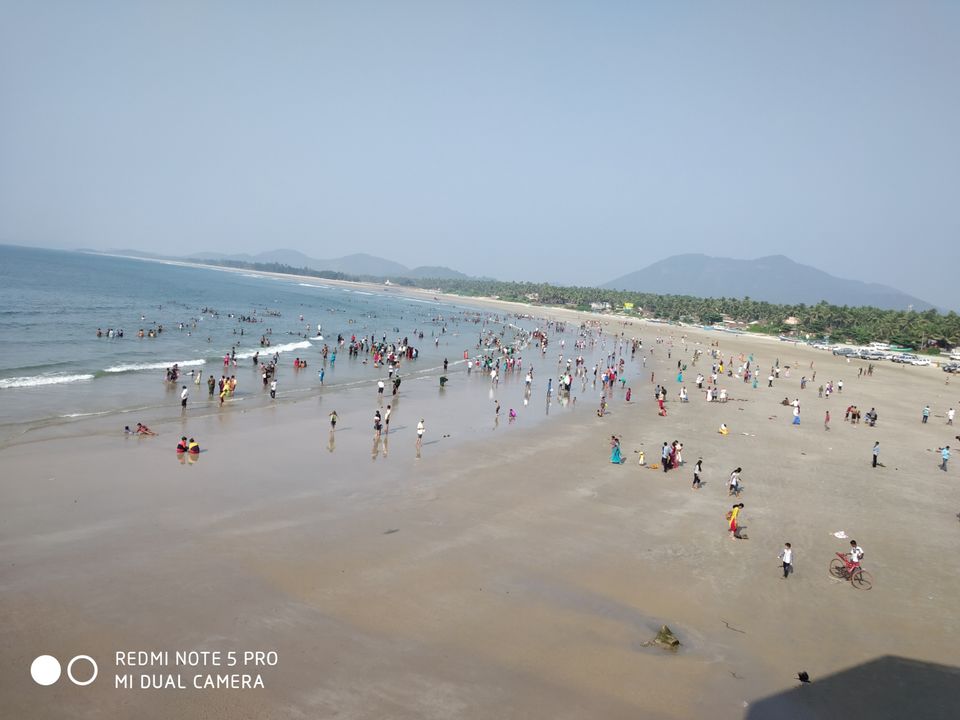 No doubt, this place is always crowded with devotees but we were surprised to see Muslims there. On enquiry they told us that it's a one day getaway for them and they often come there with family. The "wavepool" by RNS hotel group in the neighborhood is the main cause of attraction. As we were having direct train for Madgaon from Murudeshwara station by 5.30 we were having two hours in our hand and after thinking little about time management, we thought to enjoy waves of the pool as entry fee was as low as Rs. 150/- per adult and already it was too hot.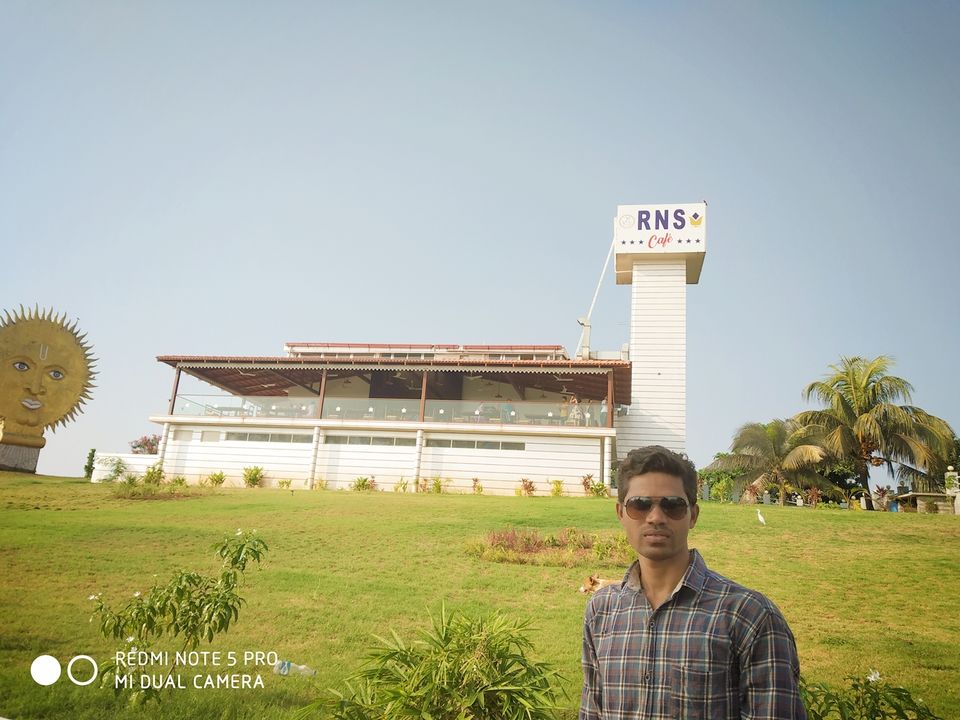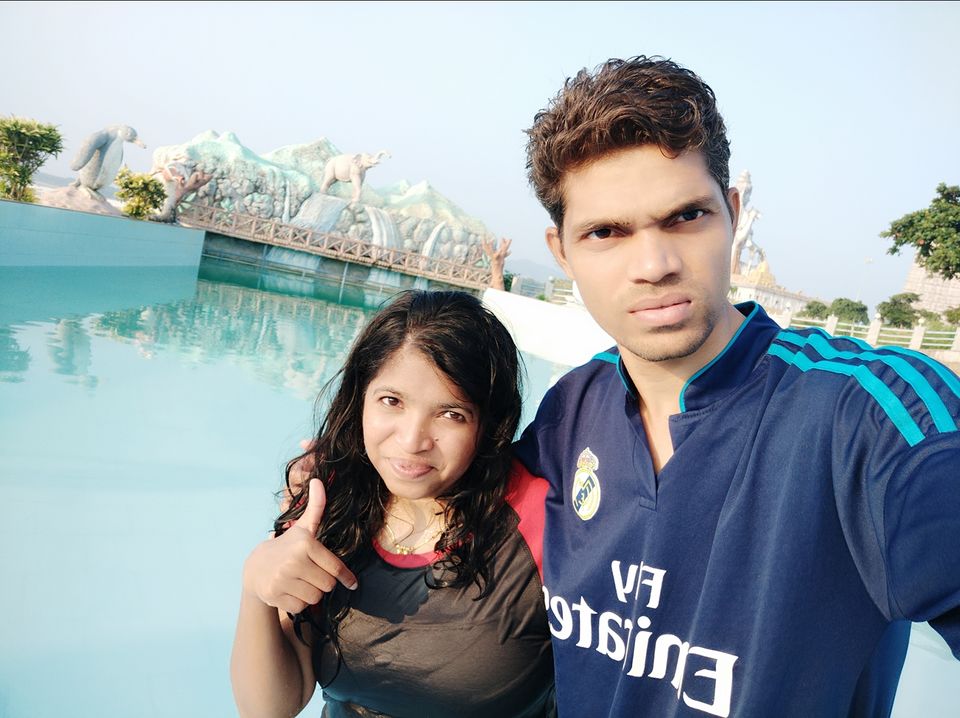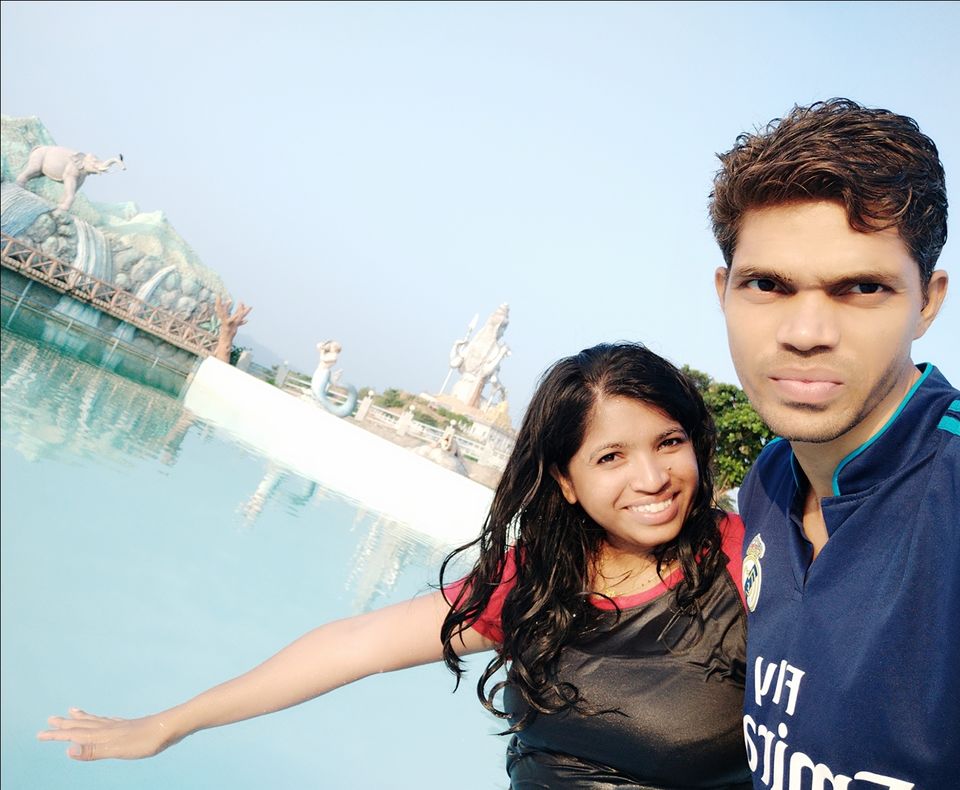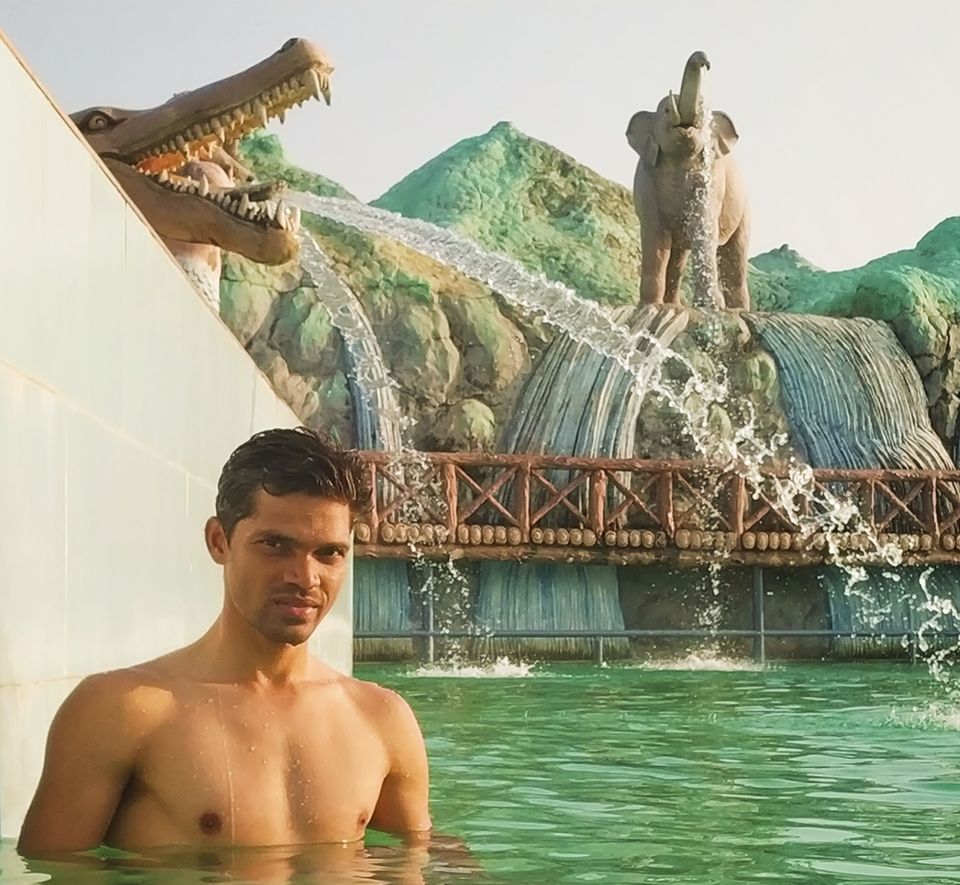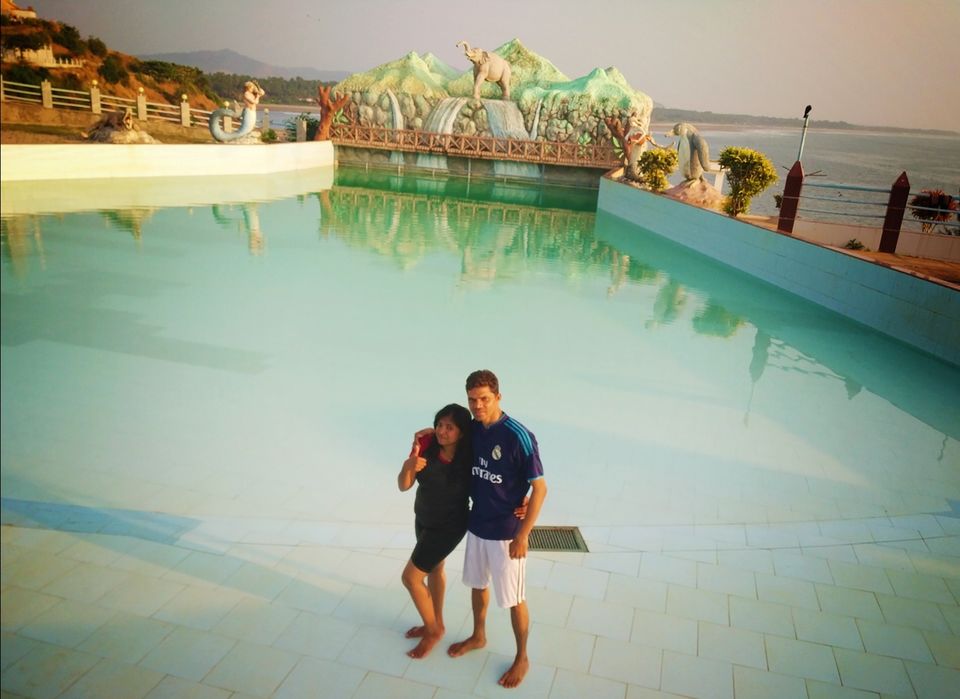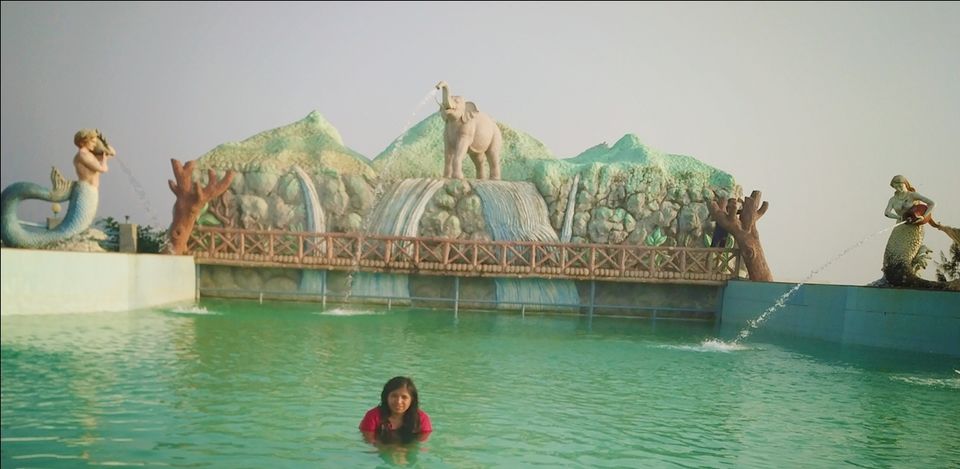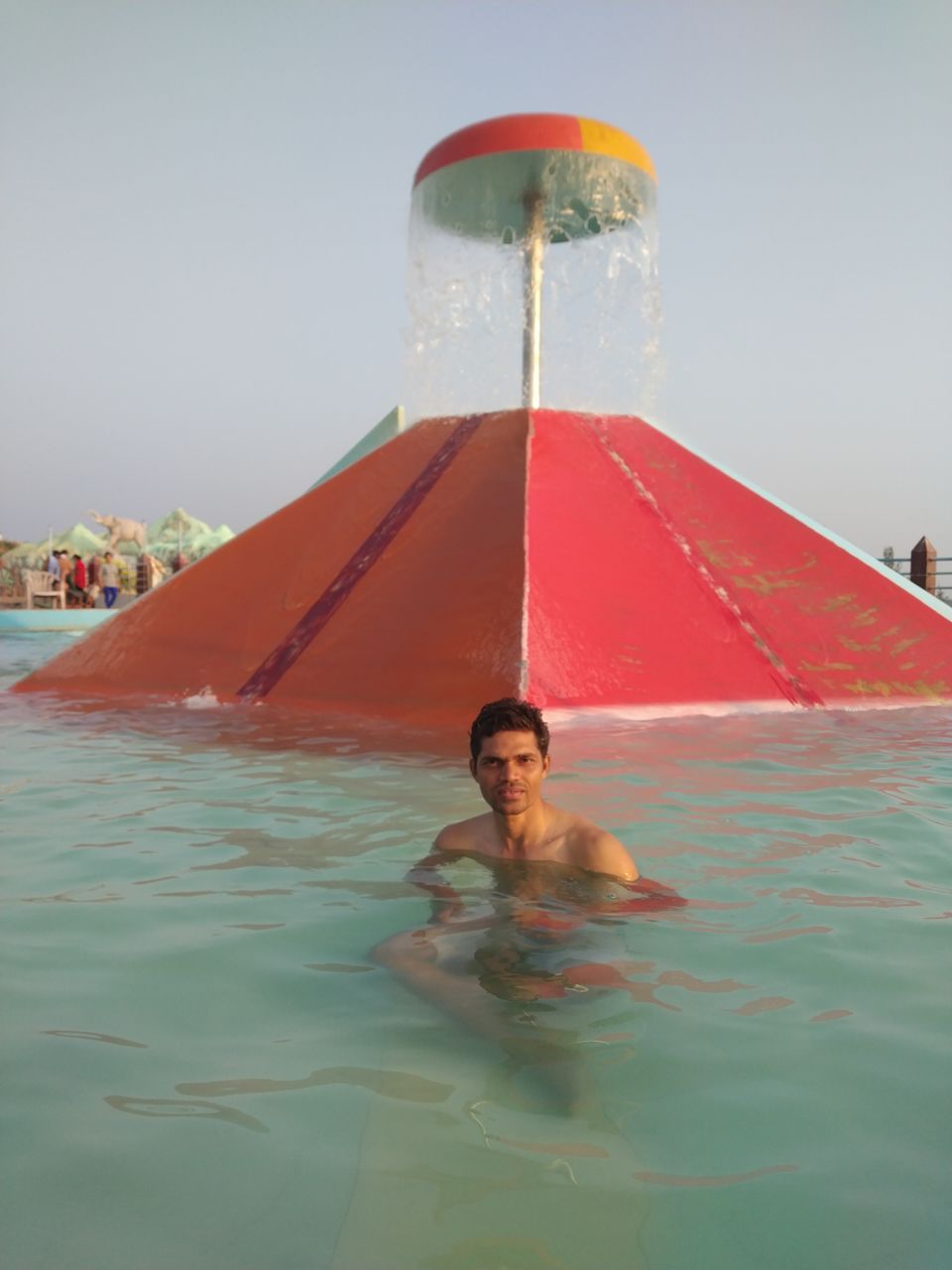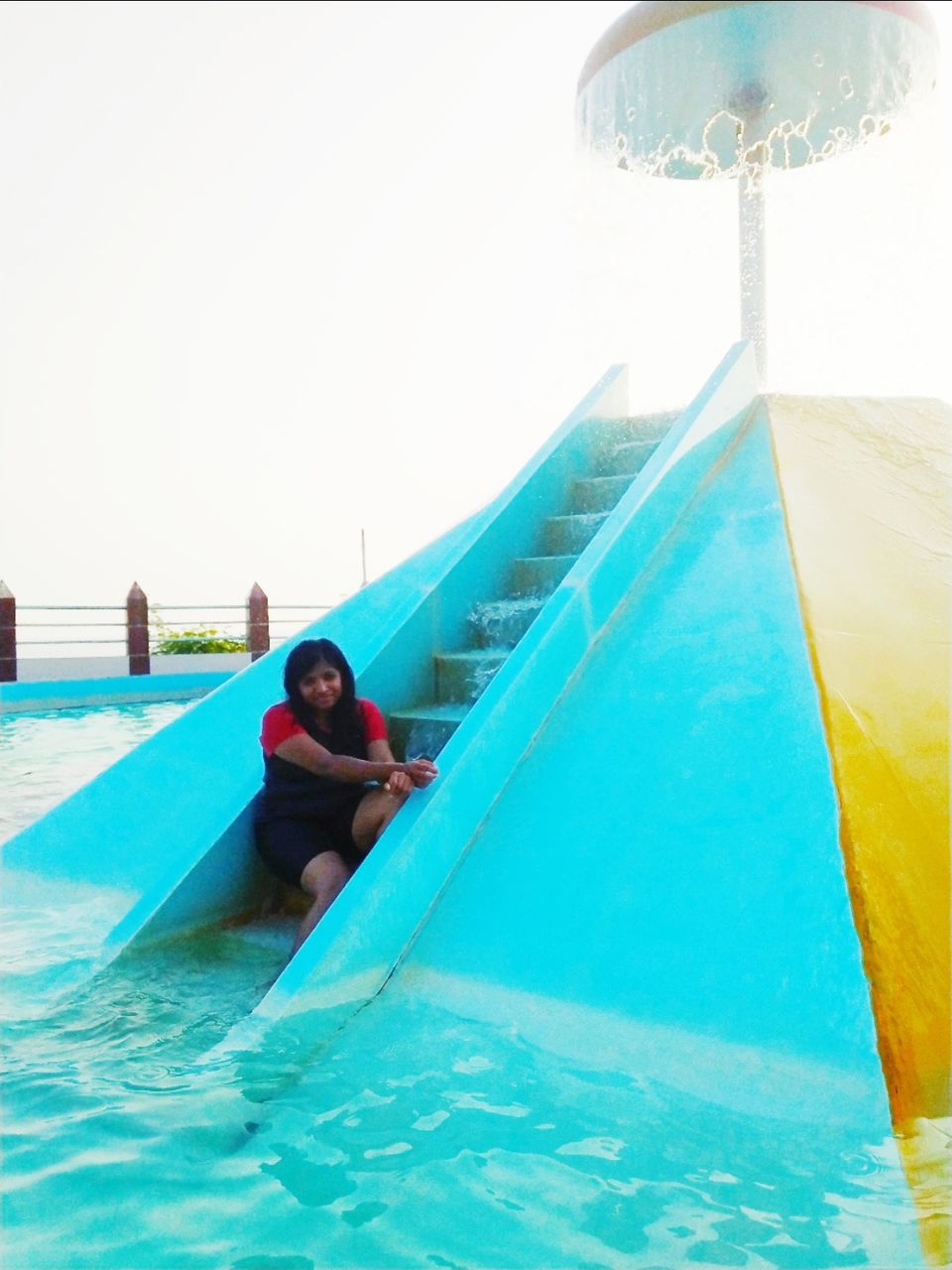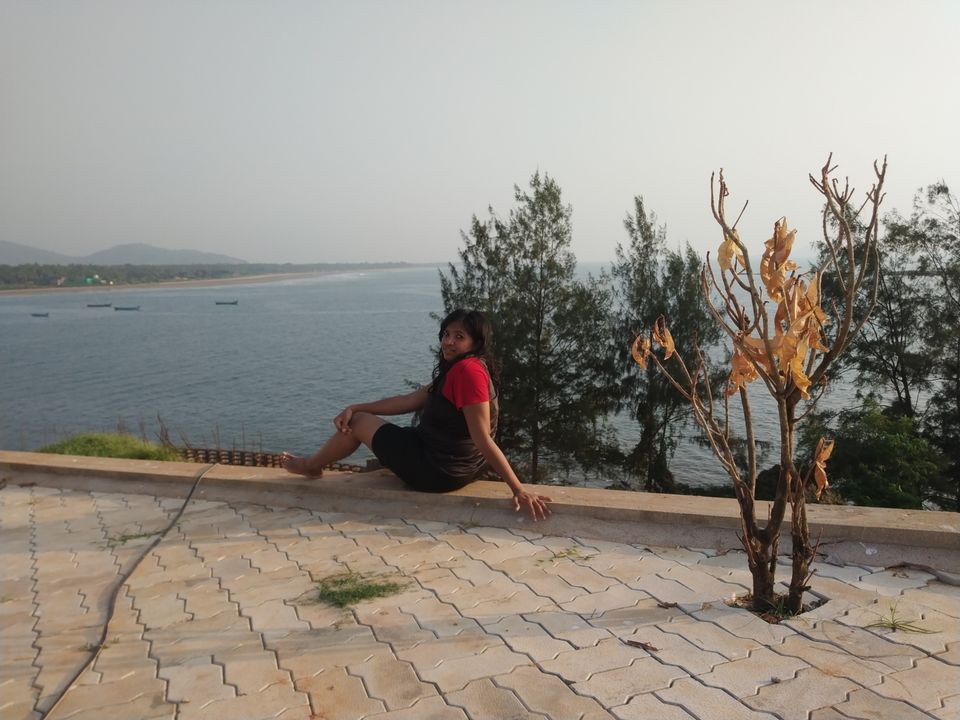 Though pool was small in size, as there was not much rush we had great time as you can see in pictures. It was almost like a private pool with facility of the clean changing room and bathroom. So if you have time, like us you can also add it in your to do list in Murudeshwara. 
Last time when I come here with family we booked rooms with RNS guesthouse  which is just in front of the temple where we got view of both statue and the sea and at night we fall asleep listening roaring sound of waves. So you can consider that option too for overnight stay.
Just for the information,  Netrani Island which is nearby here is famous for Scuba Diving so you can consider that too if you are fond of water sports. You can easily find operators contact number in the market.
Thus, a quick trip of Murudeshwara of a day, we winded up and rushed for a rickshaw. Luckily got the one without much delay. We had to pay just Rs. 30 to reach station ( surprisingly). As everything was going in our favour, train was also late. So we could catch it we managed to get seats in general compartment and thus budget trip to two gems of coastal Karnataka came to an end and we reached to our residence in Goa by 9.30 p.m. with refreshed mind to kickstart another week.