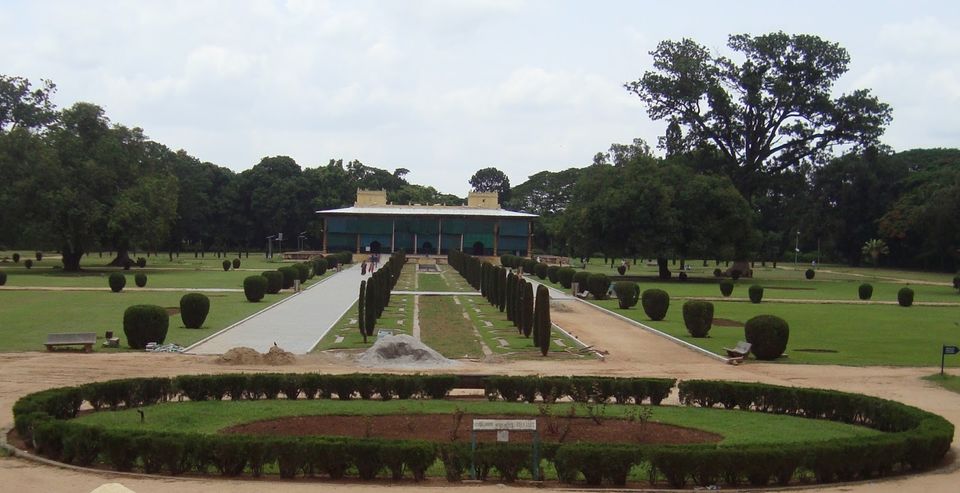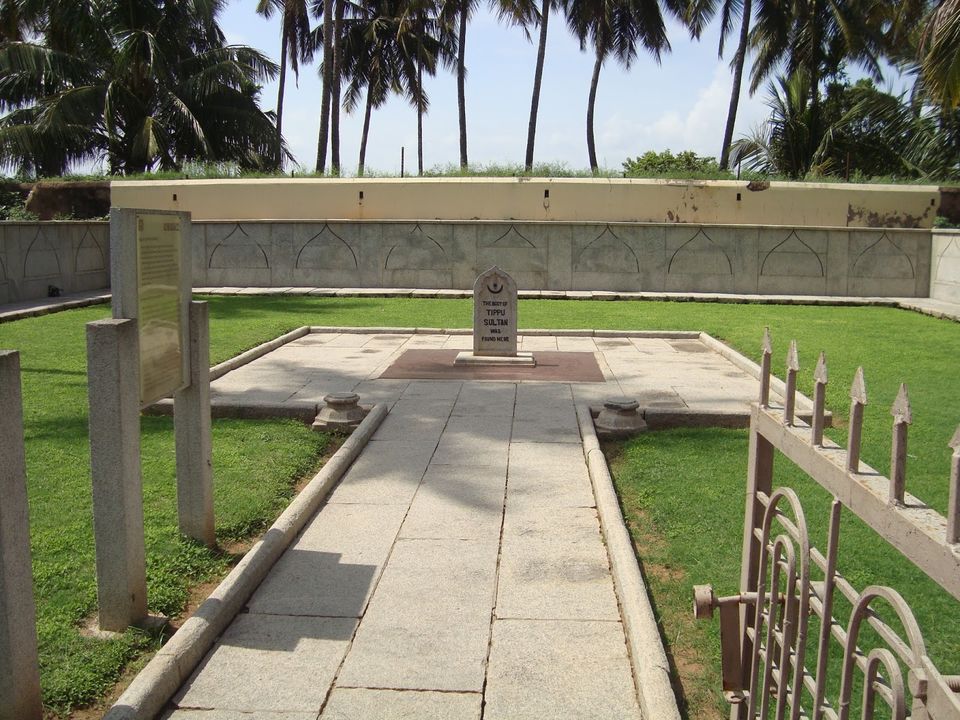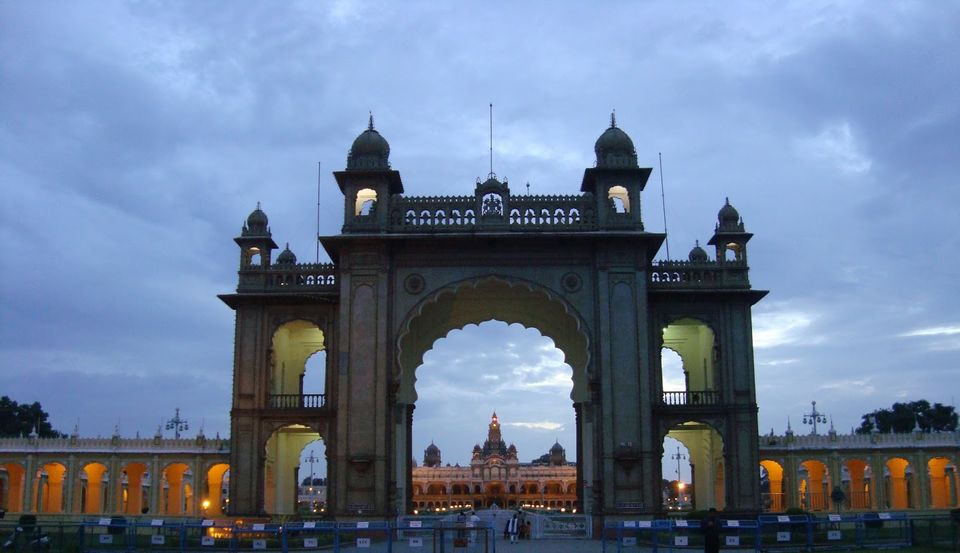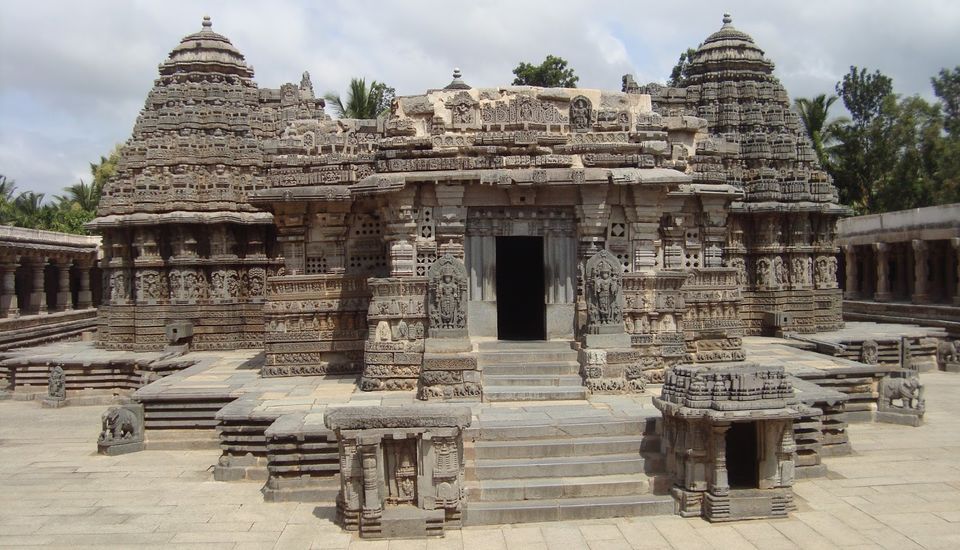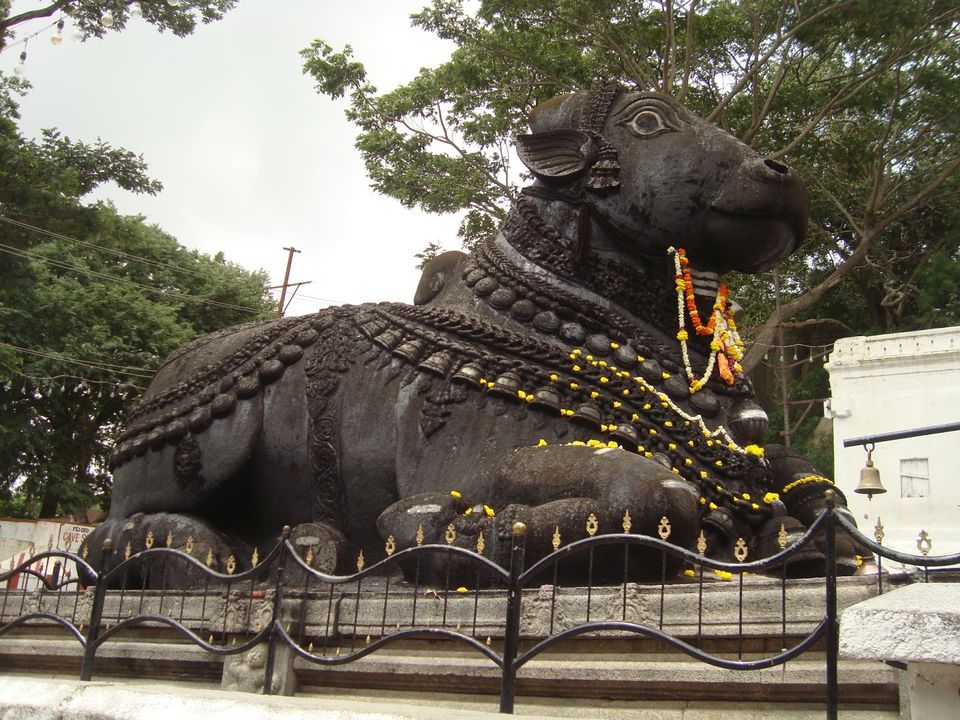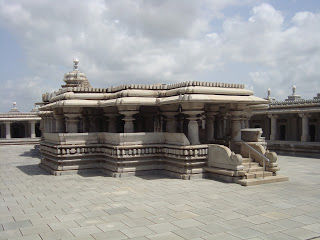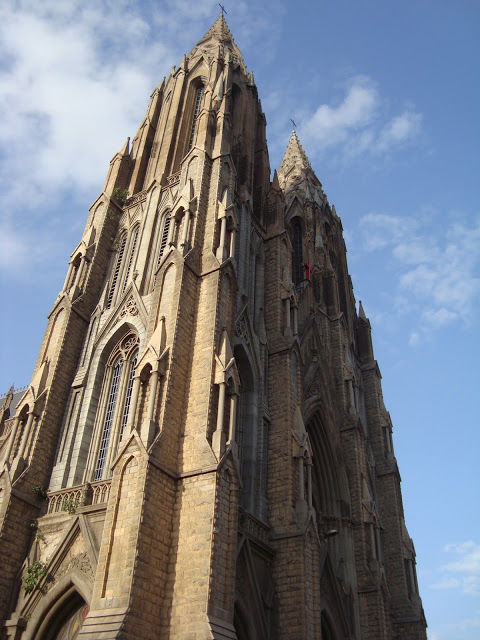 A long waited trip
...it was. After we moved to Bangalore, this is the first decent duration bike trip. After a long turbulence in professional life, and not-so-willing movement to Bangalore from Hyderabad, this trip is something which kind of proof to our-self that we are back on track.Being in Bangalore, Mysore is one of the most preferred destination for travelers, so was for us too. Didn't expected much from this trip but it came around just opposite. It started with a long dilemma of whether to go or not on that weekend & a quick last minute planning, and it ended with a 'might have been fatal' bike accident, but what was in-between was greatly enjoyed.The road we took is the most common one, through Bangalore - Mysore highway, connected through ring road. Google map says, it is NH 275. The road goes through Wonder-la, silk city Ramanagara, city of toys Channapatna and sugar city Mandya and then comes the heritage city Srirangapatna.As we had plan to travel by bike and wanted to visit three places, we planned for a 3 day trip. We started Friday 3rd July 8 am from Whitefield and reached Srirangapatna by 12:30 pm, with a breakfast break and few short 5 min breaks.
Srirangapatna
This place is famous for being Tipu Sultan's capital and battle ground of his last battle with East India Company and Nizam army. We planned to visit Daria Daulat Bagh (the summer palace), Gumbaz (mausoleum of Tipu Sultan), Tipu's fort, Tipu's death place and Ranganathaswamy Temple. A map was actually not needed as Karnataka tourism has put the clear signboards from the highway itself to these main locations. The best part is, even though is looks like a very small town, the roads are good and people are very much interested to help you to find the place you are looking for.

Daria Daulat Bagh
a.k.a Tipu Sultan's summer palace. This place is much much better than the summer palace in Bangalore (in case you happened to be there). The palace is certainly smaller than what can be called as palace, but all the walls of the two storied small bungalow size palace was painted with pictures of battlefields won by Tipu Sultan and Haider Ali. The wall paintings also shows different cultural rituals of that times. To save the wall paintings from the flash light, camera is not allowed inside.
Gumbaz
a.k.a mausoleum of Tipu Sultan. Visually, this might be the best structure of Srirangapatna. It also has a mosque attached to it. Mostly the same as any other famous tombs but still worth visiting.
Tipu's death place
This is the spot where his body was found and is marked as a memorial. Though nothing to see there but it worth a visit. We spend at few minutes there, just to recall his bravery.We also visited Ranganathaswamy temple, though it was closed. Also visited another place where Tupu's prisoners was tortured. Overall the ambiance of Srirangapatna was nice and enjoyable. We spend overall 3-4 hr there and then started for Mysore.
Mysore - Somnathpura

After lunch in roadside dhaba we reached our hotel Sujatha Residency by 4:30pm. It is a nice small yet neat & clean hotel. The room charges was also low compared to the service and appearance. We took a room with a window from which we can see our bike parked. This hotel is at a peaceful location, little outside of the city crowd.
As we didn't have as such plan for the evening, after getting fresh and half-an-hour of rest, we started to roam around the city. After driving in Bangalore traffic and road condition, you might feel good in any road, but Mysore roads were really spacious and smooth. And the city was amazingly clean too. The Mysore palace was closed by the time we reached there, but the sight of it from the front gate on the lights of setting sun was great.The look of the palace itself was good enough to make us feel good but something greater was waiting for us on the day, and that was the St. Philomena's Church. Though it was already dark, but even then the heavenly architecture of the church mesmerized us. If actually someone can take a proper picture and remove the background, it will be tough for most to say whether the church is located somewhere in Rome. The signboard says the architecture is of Gothic style but whatever the style it is, it is a great example of that. When we reached there carol was going on and travelers were not as such expected inside, so we limited our-self to outside.After a long tiring journey, the day ends for us with a good dinner at the restaurant named '1961' downstairs of the hotel.
Keshava Temple, Somnathpura
The first destination for the next day was Keshava temple, Somnathpura. It is located ~35 km from Mysore and took ~45 min to reach there. The road to Somnathpura is a mix of good and bad roads. So, if you are going on this road, restrict yourself from speeding as the bad roads are well distributed withing the good roads.We planned for selected places in our trip depending on the reviews and pic we went through. We gave less importance to places like Brindavan garden and zoo compared to Somnathpura temple.And that was a pretty wise decision. No doubt this is the best place to visit around Mysore. It is medium size ~800 yrs old temple with no single place left-out without a sculpture or decoration. The sculptures were places on different layers on the temple and one can spend hours and days watching those. The inside of the temple was also greatly decorated. Not all the tourist to Mysore visits this place, but this is a must must visit. We were able to spend only half of the day there and returned back to Mysore.
Chamundi Hills
Nothing as such is there for a traveler unless you want to stand in the long queue for puja. This temple is same as any running South Indian temple. Though the view of Mysore city from some parts of the hilly road is really good. On the way back there is a huge Nandi statue is there. Make a note, most part of the road is one way, so if you see a good place to stand and watch the city from top, have a look because you are not going to come back through the same road.On the way back we visited the sand museum. It is okay to visit once. The sculptures are no doubt good, but even if you don't visit, you are not going to miss anything as such. by the time we are back from the hills, we were badly hungry but the dhaba near to the museum was overly crowded and had nothing as such. We decided to take something on the way back to the city but unfortunately no good hotel were there too. At the end we end up in a South Indian restaurant beside the zoo entrance and had minimal food.
Mysore Palace
Our next stop after lunch was Mysore palace. The most crowded place in Mysore, on top of that it was a weekend. The crowd was not less than any Durga Puja mandap. The biter experience starts from, you have to remove your shoes, and then you have to give it to a counter where people are kind of fighting to submit the shoes. In big letters it is written not to tip, but if you don't, the lady at the counter is misbehaving, what a mess. Anyways, after few minutes of fighting, we were able to submit our shoes and start for the palace inside trip. Once you are in the queue, you hardly have to make any effort to move, the crowd behind will do that for you. The palace was really great from inside. the well decorated darbar a the gallery was the best. The feeling that this Wadiyar dynasty had pact with the East Indian Comp was something not letting me feel so great. Anyways, once we are done with our tour in the first part of the palace, we again had few minutes of fight to take the shoes back. Then comes the second part of the palace, the residential area. As you are a tourist and might not come to the same place again, you want to see it all, and that's what made us remove our shoes again (this time crowd was less) and take a ticket again. There was nothing in the residential area, but what to do, we were already in. We spend some time in front of the main palace after that. As we were staring back on Sunday morning, we missed the lighting at the palace which happens only on the Sunday evening. Btw, camera is not allowed inside, so no snap was taken.
St. Philomena's Church
Our next stop was St. Philomena's Church. We wanted to visit again as last night it was already dark when we reached there. The light of the setting sun made it look even better. After spending some hour or so, we planned to start for the hotel but sight of street side kebab shop stopped us. Complete day of half starving and testy kebabs (as ramzan was going on) made us delight at the end of the day.
Venugopala Swamy Temple
On the third and last day of our trip, Venugopala Swamy Temple was our destination. This place is ~10km inside from Brindavan garden on the same road. We stopped for few minutes at KRS dam on Kaveri river. After the river, the roads are narrow and going through villages to the place. This temple is still under construction, but due to the ambiance it felt great. The place is surrounded by lake created by the dam on Kaveri river.After spending an hour, we stared for Bangalore. On the way we stopped at toy shops at Channapatna. As obvious, the return journey is always less exiting and more tiring. We took multiple small breaks in between. On the way back we closely saved us from an accident, though it was nothing to do with me, the guy in front rapidly slowed down when other car closely crossed it. Not sure if the day was of that kind or I was already tired of hundreds of km bike ridding or the loaded side box on one side of the bike was making it less stable, at last we made an accident when we were just 4-5km away from home. The accident could have been fatal but as both of us were wearing ful helmet and shoes nothing as such happened to us, though my wife's head hit the bus in front and mine hit the road. This was not the same for my bike though. The front light and speedometer was broken and the handle was twisted. Anyways, as it was few miles away, we completed our 515km journey riding a twisted handle bike as slow as possible with my bleeding hands. Though the end was not as planned, we will certainly not stop our bike tours.
Frequent Searches Leading To This Page:-
Somnathpura trip from bangalore, Mysore trip from bangalore, weekend getaways from bangalore, Somnathpura holidays from bangalore, Mysore holiday trip from bangalore