Staying in bangalore and not visiting nandi hills is something one can never do. At approximate 60 kms from bangalore, this place is abode of clouds.
I along with 6 other friends planned on to see the sunrise at nandi hills. Bikes are preffered for the trip and we hired a bike and an ola outstation cab. Ola outstation is just not reliable so it is preffered to hire a bike to go and in the worst case pre book ola from different destinations so that one of them can get confirmed. We started at 3 in the night and reached there at 5. It was pitch dark. They have a barricade system to stop the vehicles to race in the night. The barricade was not supposed to open till 6 which meant that we could miss the sunrise. We hence crossed the barricade left our vehicles and began to walk. Trust me that walk in foggy night with the moon on top of you with dense trees and rocks and no human beings for the next 8 kms is both fun and scary.
So we reached the point at 6:15 in the morning. To our happiness it was still dark. It is a crowdy place. People have to form long lines to get a ticket especially on weekends. The view from the top of hill was spectacular. We could feel the clouds passing through us.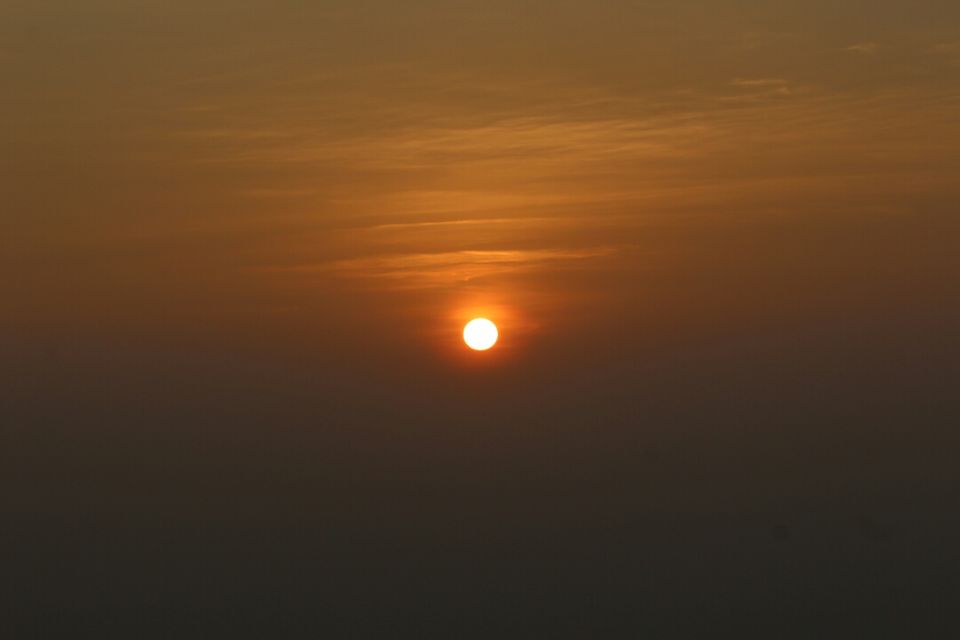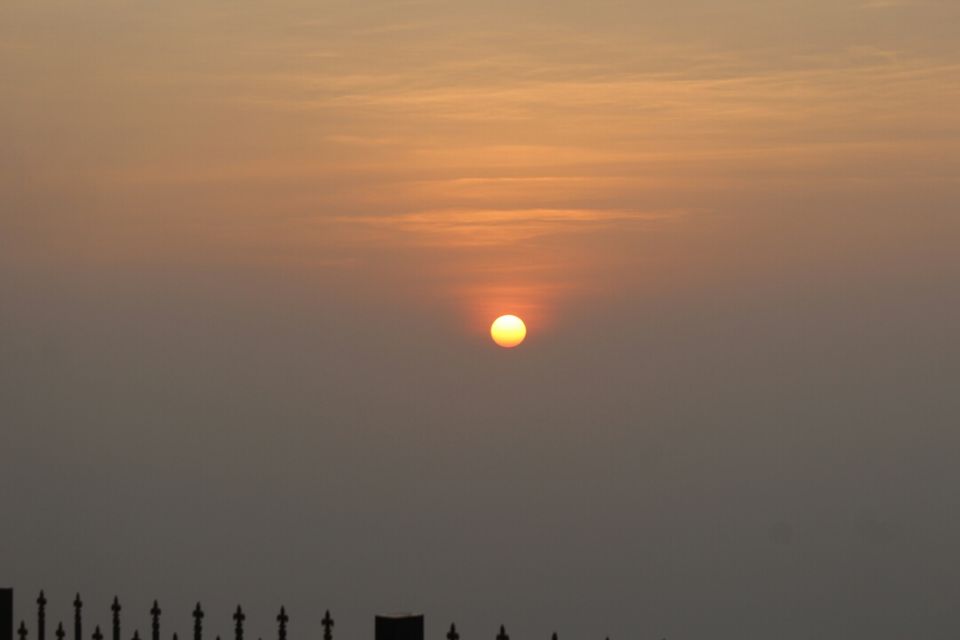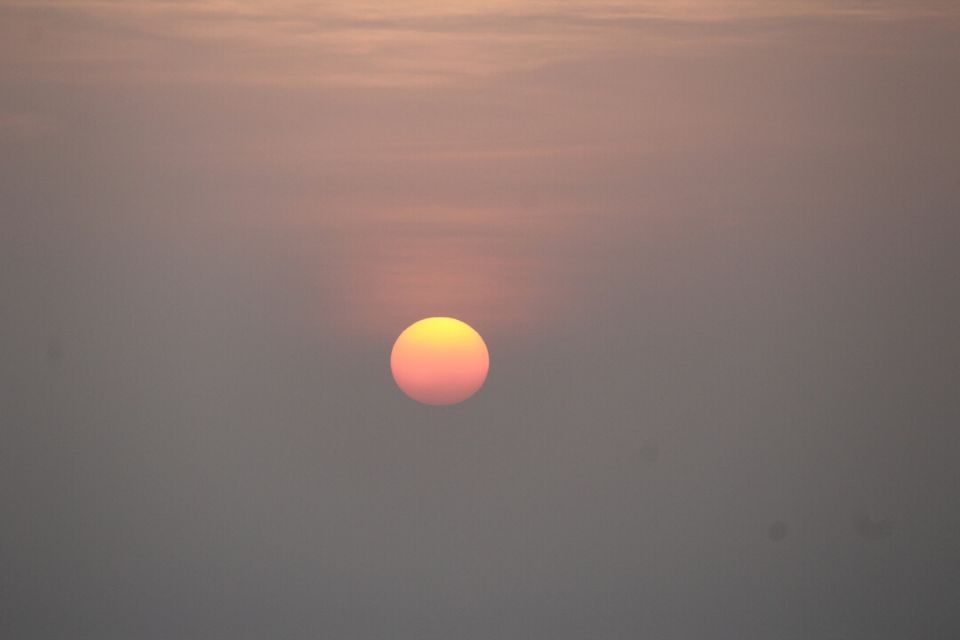 The sun was orange in color and it beautifully came out of the clouds.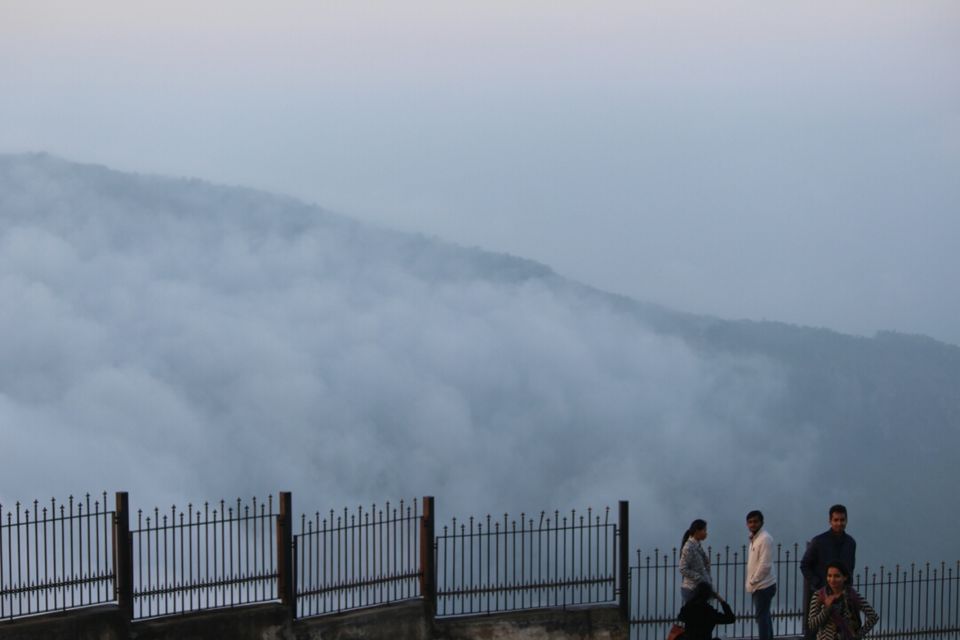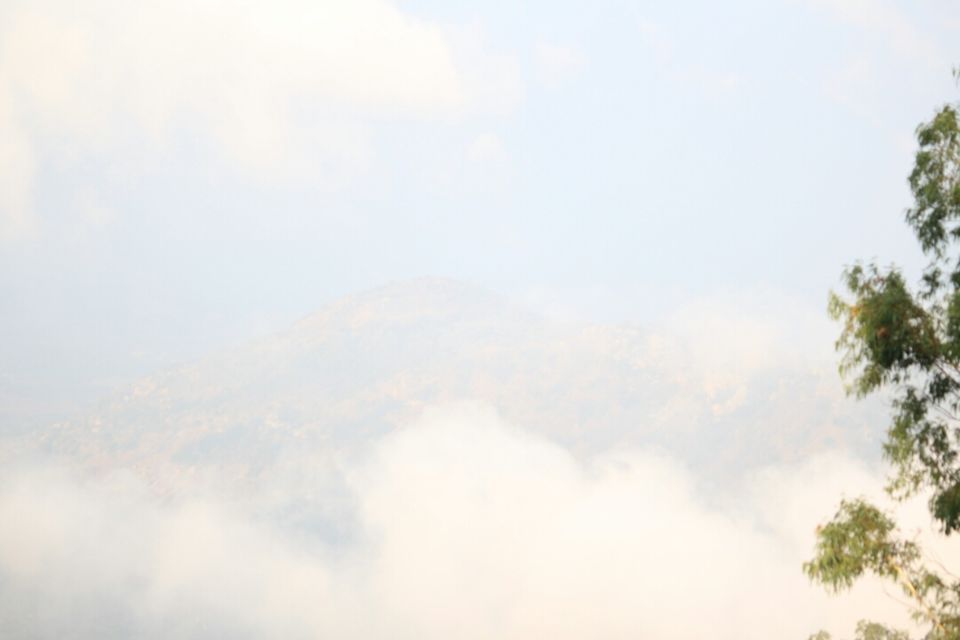 The clouds were so thick that they actually covered the view of a front hill. We returned back to bangalore at around 10am in the morning