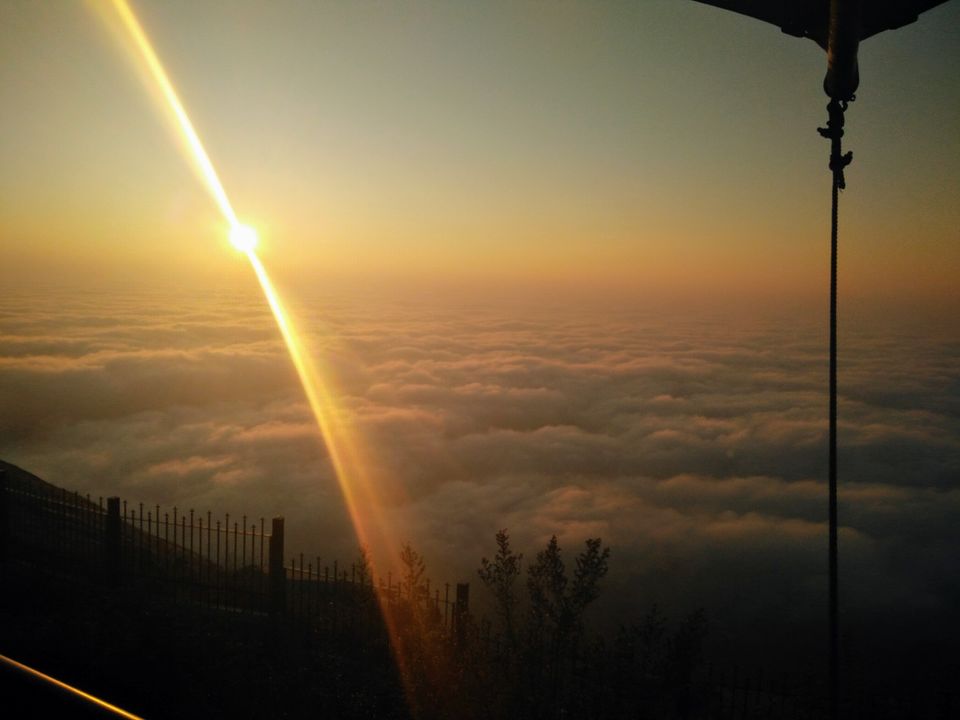 If You are planning to visit Bengaluru, do not miss this place to Visit.  Nandhi Hill is the Sunrise point situated in the outskirts of Bengaluru city.  The visit to Nandhi Hills is around 12 Hours trip altogether, if You are starting Your journey from Bengaluru.  Watching the divine Sunrise from top of Nandhi Hills is not the thing We see everyday.
Mode of travel:
Travelling via road taking the Bengaluru Airport road is the best way to reach Nandhi Hills. Better to hire a cab/car/bike to reach there.  Cars are allowed to go directly inside the gates of the Sunrise point while Bikes need to be parked in the parking outside so its better recommended to travel via Car.
Best time to start:
Always start Your Journey between 3:00 Am to 4:00 Am, since the gate opens at 6:00 AM sharp.  Theres a nominal fee for the entry tickets.
Points to be noted:
1.  Do wear warm clothes, since temperature is low in the early morning.
2.  Once gate opens, directly move towards Sunrise viewpoint to get a descent place for watching Sunrise.