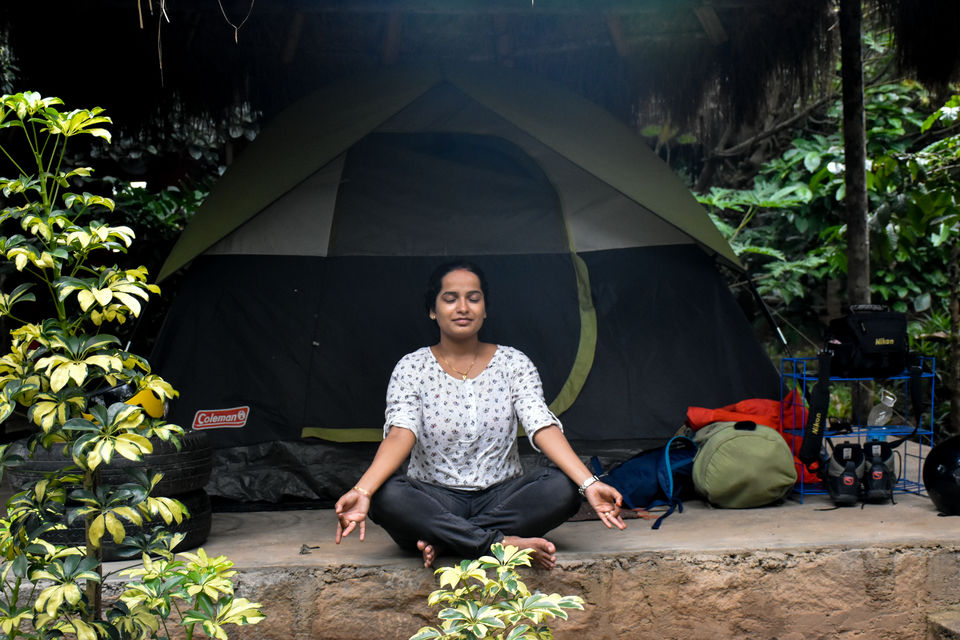 We had a memorable trip to Coorg, and we found a treasure.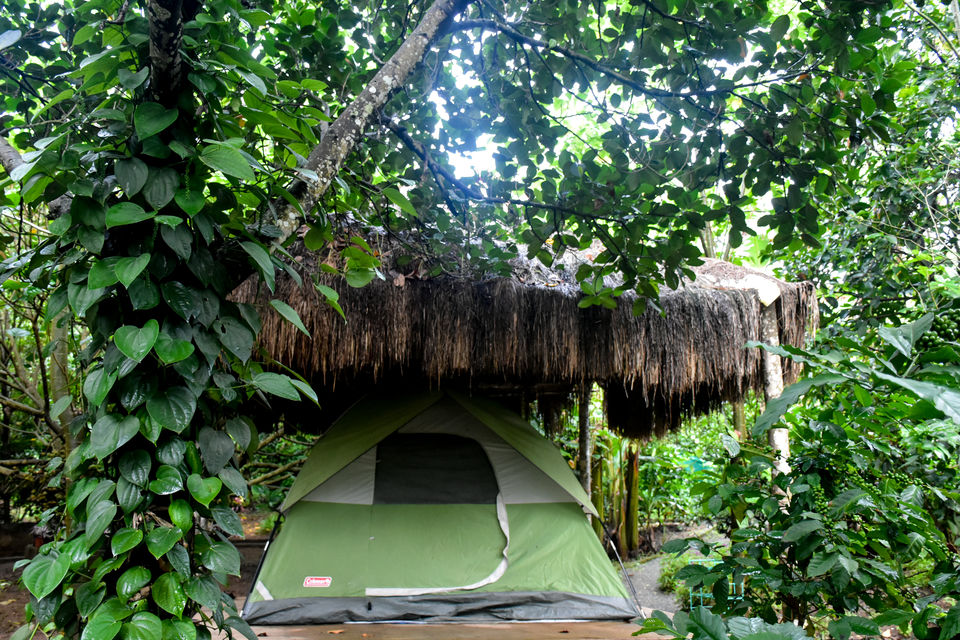 Who might have not thought about staying in a tent, surrounded by trees, soothing chirps of birds,cool climate, and adding on to these if you get delicious authentic home made food — — That will be fantastic right !!
Staying in tents is an interesting thing, but many do not find it safe to.
We came to know about The Foot Hill camp through an interesting venture StayOnSkill .
DAY 1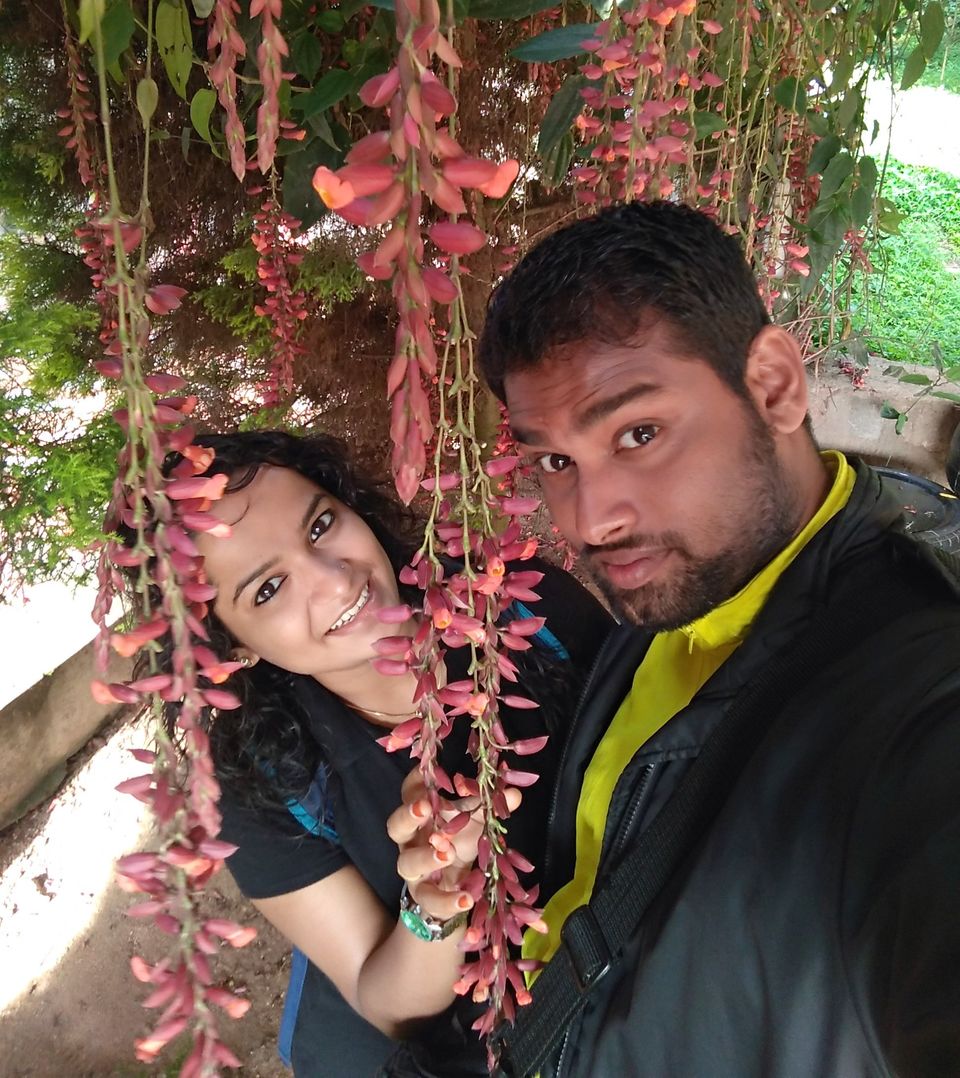 We reached foot hill camp at 5pm after a ride of approximately 350km ( i.e from Coimbatore to Coorg). We were welcomed by our dear host Ashith Achappa Mookonda, who's a nature lover, a cycling enthusiast, a eco friendly tourism promoter.
The foothill camp is really nice, we could find well maintained tents which had an extra thatched roof setup and basements. The tents are surrounded by different varieties of trees and plants which gives a semi forest feel. As per Ashith there are 60 varieties of trees around the camp site.
Not just beautiful, though — the trees in the forest, alive and breathing. And they're watching me.
When the sun shaded out we could see Ashit lighting lanterns all around our tents. The lights of the lantern spreaded a romantic feel.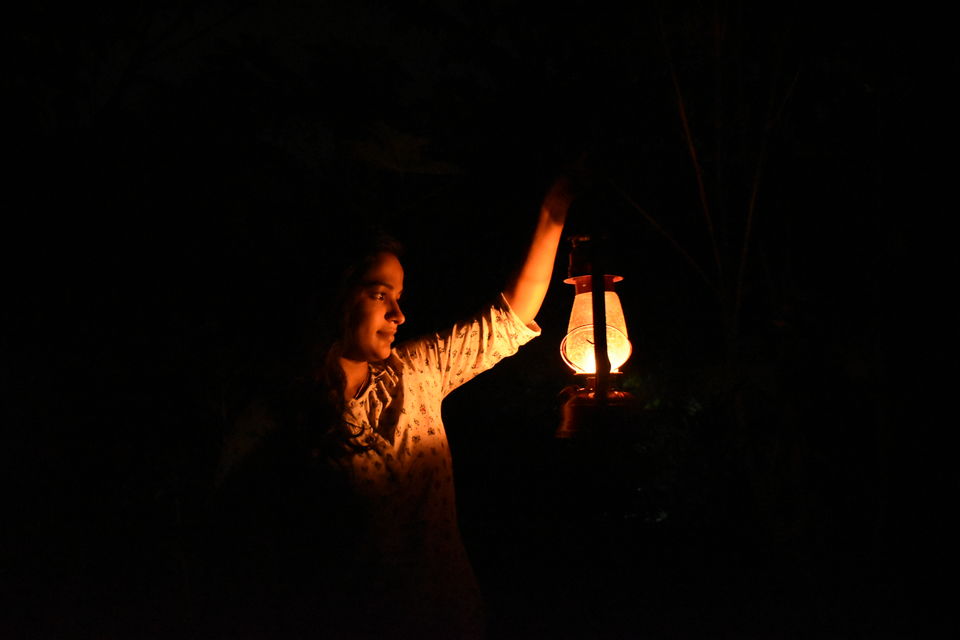 Early mornings you wont need an alarms to help u wake up rather your eyes automatically opens with the sweet dawn chorus of birds.
We were all fresh with the cool climate of Coorg.
Its beautiful to cycle down to Namdroling monastery, Nisargadhama and few more attractions from the foothill camp a few tourist places near by.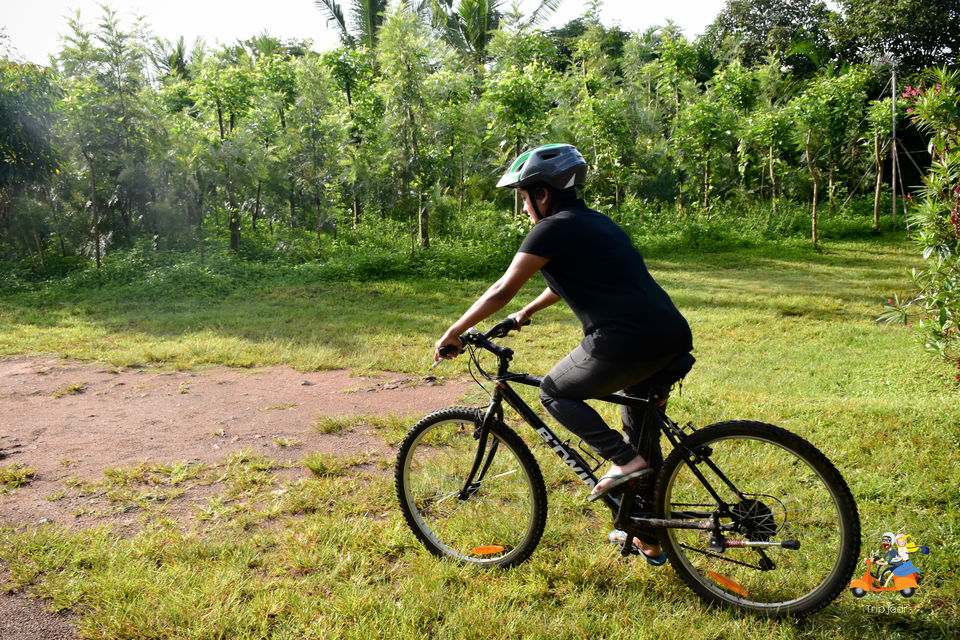 We went to Namdroling monastery, a little tibet in morning.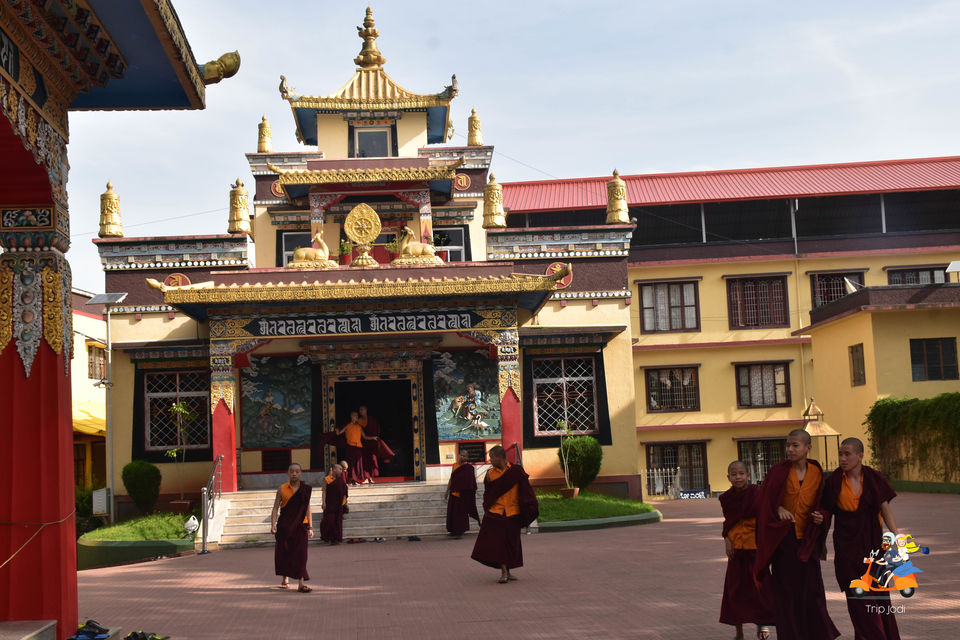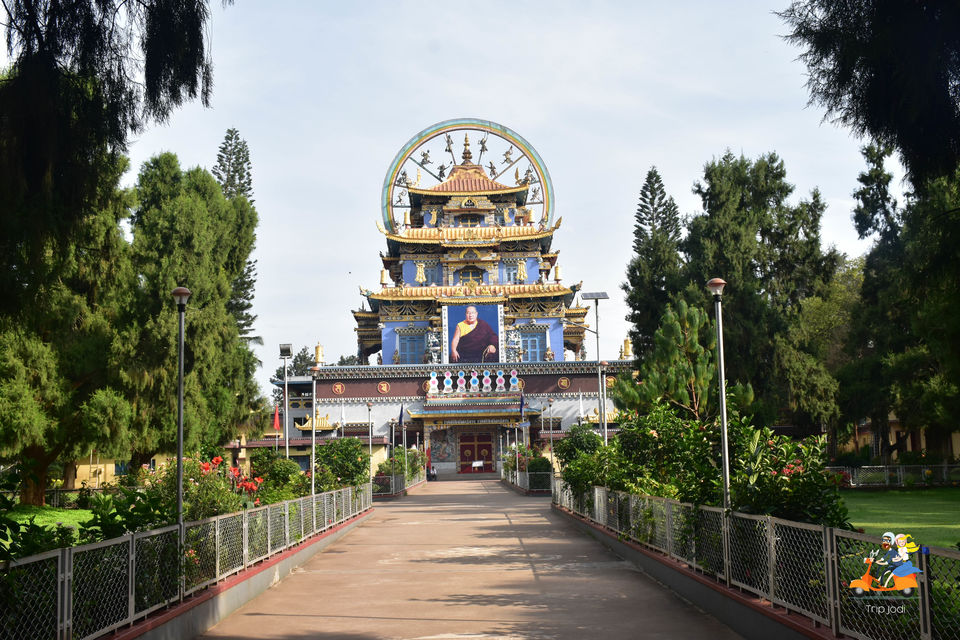 We roamed there hearing the chanting of mantras and their rhythmic prayers, interacting with the monks. We felt energised with the rhythm of drum beats and bells.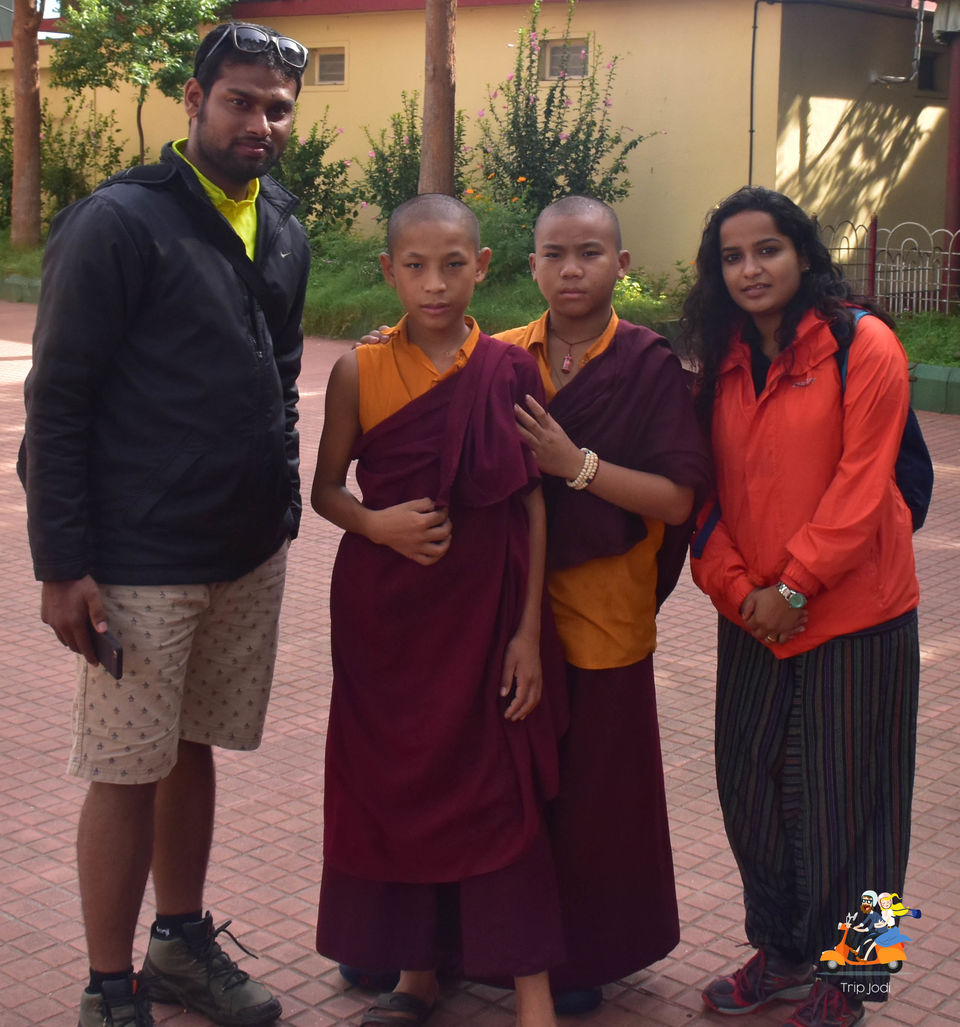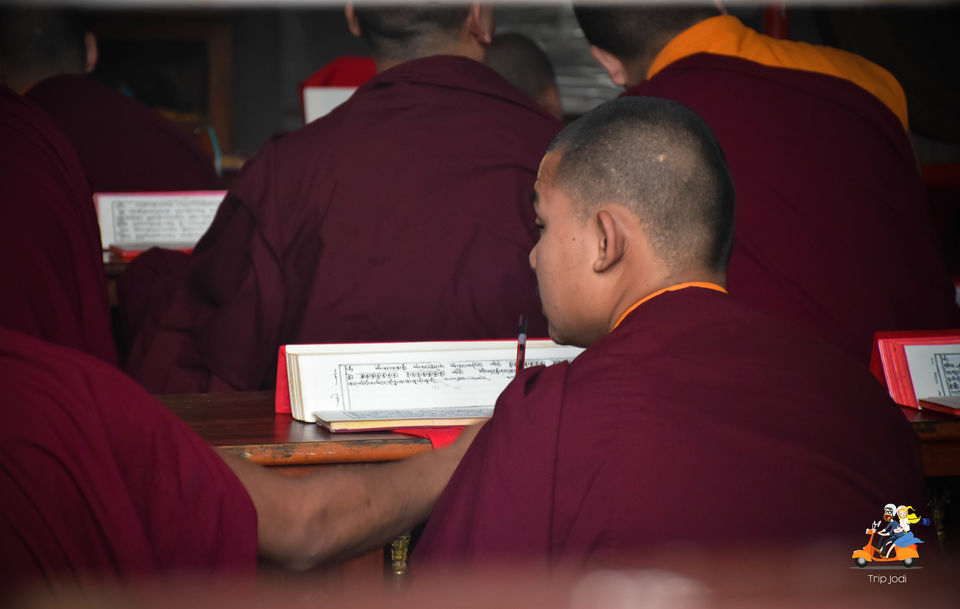 We met Prashant, a marathon cyclist from Delhi who was also a guest like us to the camp.
Till noon we by ourself wandered and explored the places that google suggested us ( we will be writing about that in the next blog)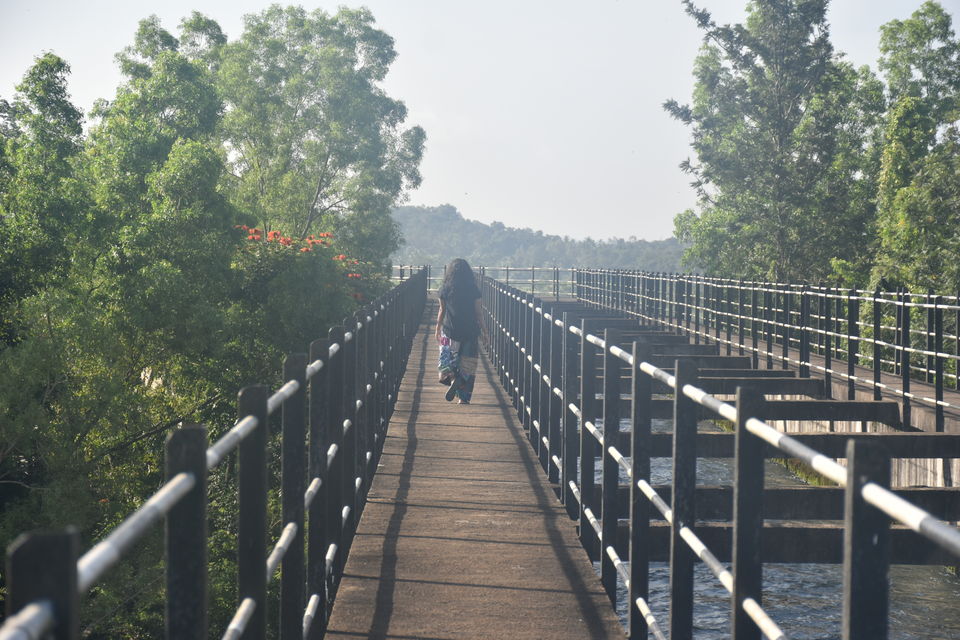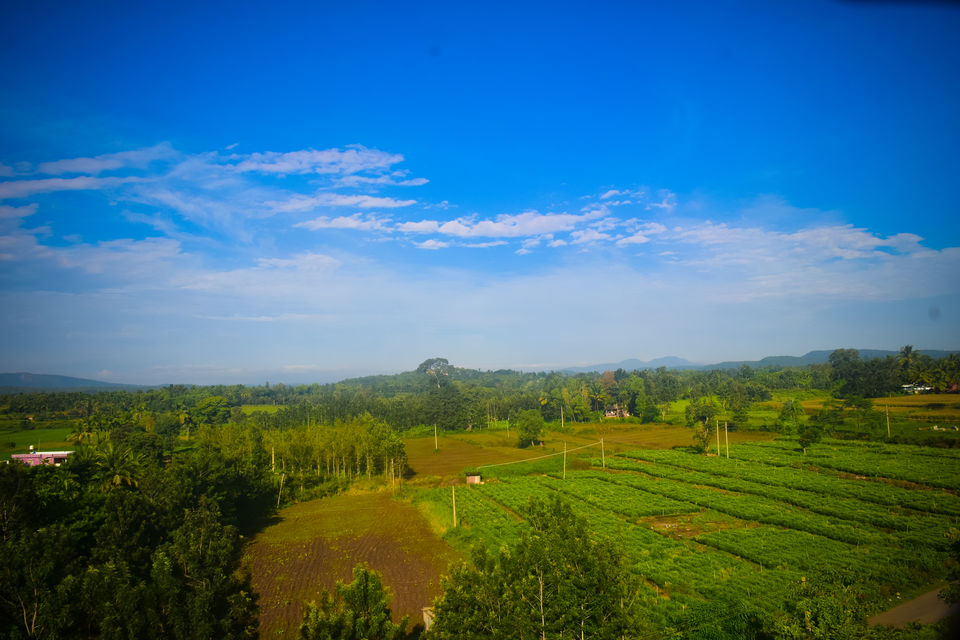 In the evening, Ashith took us and Prashanth to a wonder full place to enjoy the sunset that too by cycle. We don't know how to express what we saw in words. It was really an amaizing place. There was greenary all around , water canals and huge aqua ducts built, the scenic sunset view from the aqua duct. Hmmm it was simply awesome experience. We went for just enjoying the sunset, but the beauty of the place made us stay till the Moon lights up.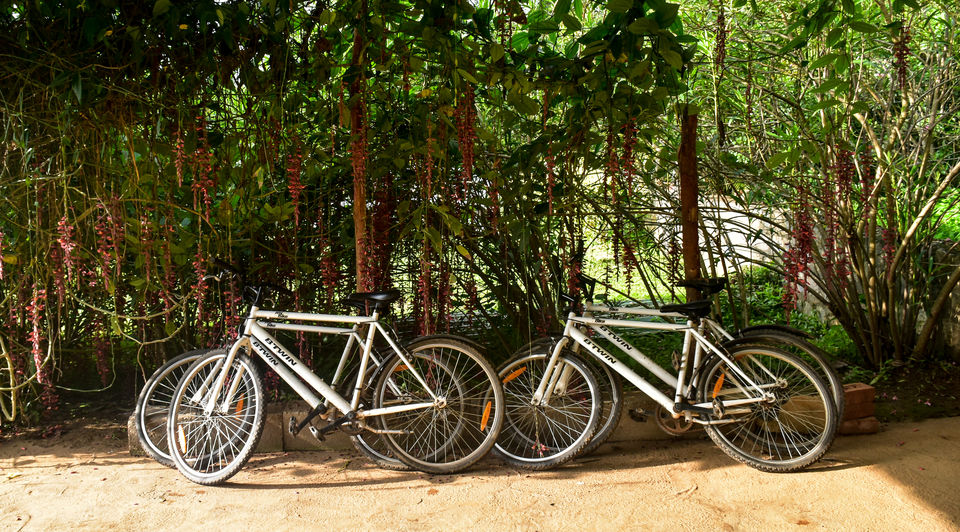 At night we had delicious authentic home made Coorg food which was prepared by Mutthi amma, she is the foot hill camp's official chef.
We were excited for the next day's plan, and out of excitement we asked the same to Ashith. His reply was " just wait and watch its full of surprises" .
DAY 3
Morning at around 7:30 am we started off on our motorbikes without knowing where Ashith is taking us to.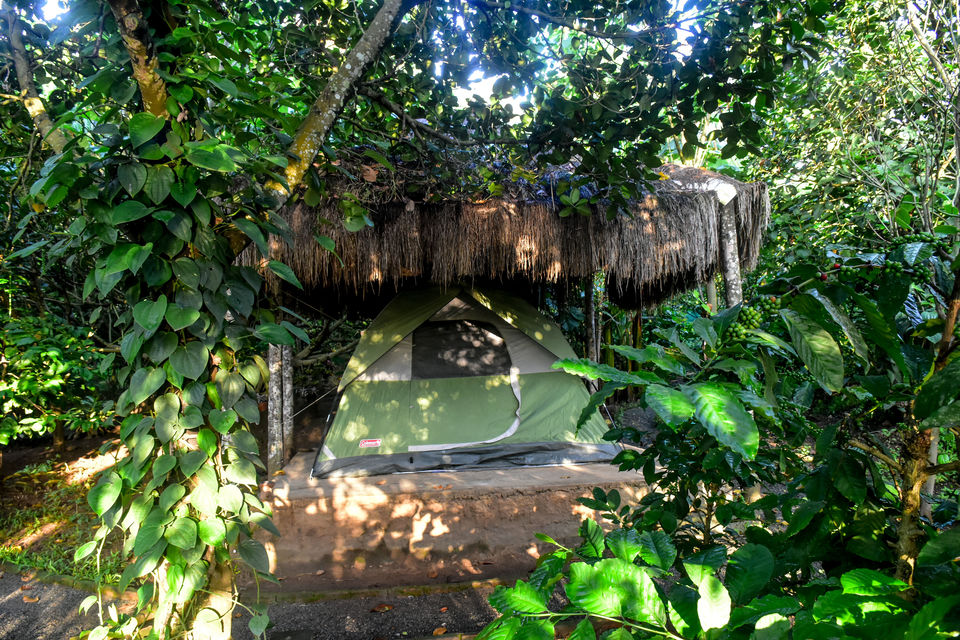 As our beloved host said, it was really a surprise he was showing us the true Coorg, ( we will write about the unexplored Coorg, which Ashith showed us soon)
"It's very, very dangerous to lose contact with living nature." ― Albert Hofmann