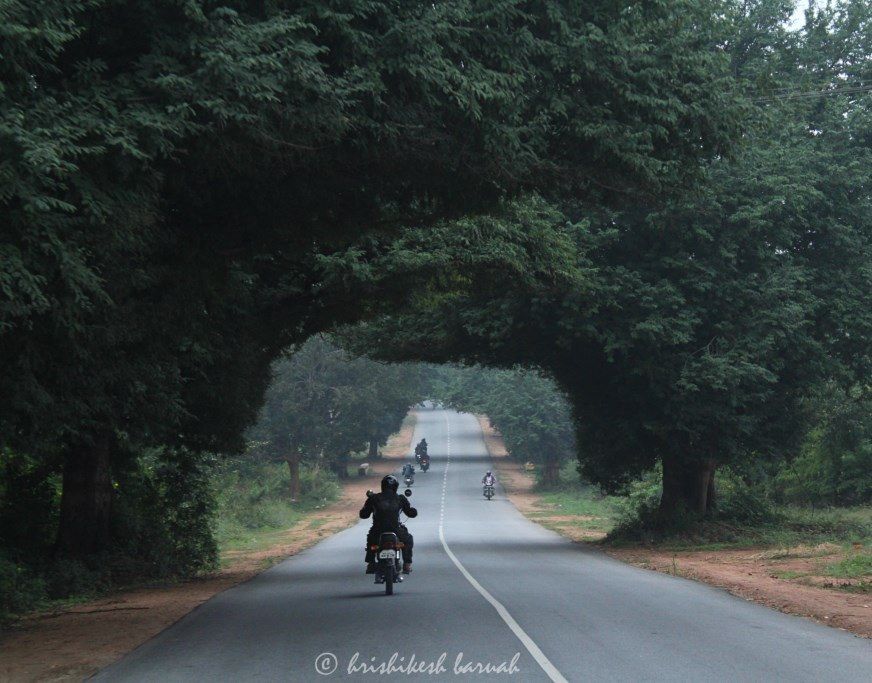 Last month I went to Rupin Pass. It was magical, I was spellbound by the landscape I saw around. Hard to fathom such places are there in India. And after coming back from it I would still keep day-dreaming about it. There's so much to see and explore in our very own backyard.
A photography cum bike ride to Somanathapura and Talakadu was what went next on my list. Organised by the Bangalore Trekking Club this was a 1-day weekend bike ride to these places. I would be the pillion with Nitesh on this one. Situated on the banks of river Cauvery Somanathapura is situated near to Mysuru. On a dark, cold early morning we all assembled on the Kanakpura road. The ride on the Kanakpura road is on 2-lane highway, pristine and mostly traffic free. The endless green fields on both sides adds to the charm even more. Riding on such a stretch is an experience you can only feel by being there, albeit I was to be destined as a pillion throughout.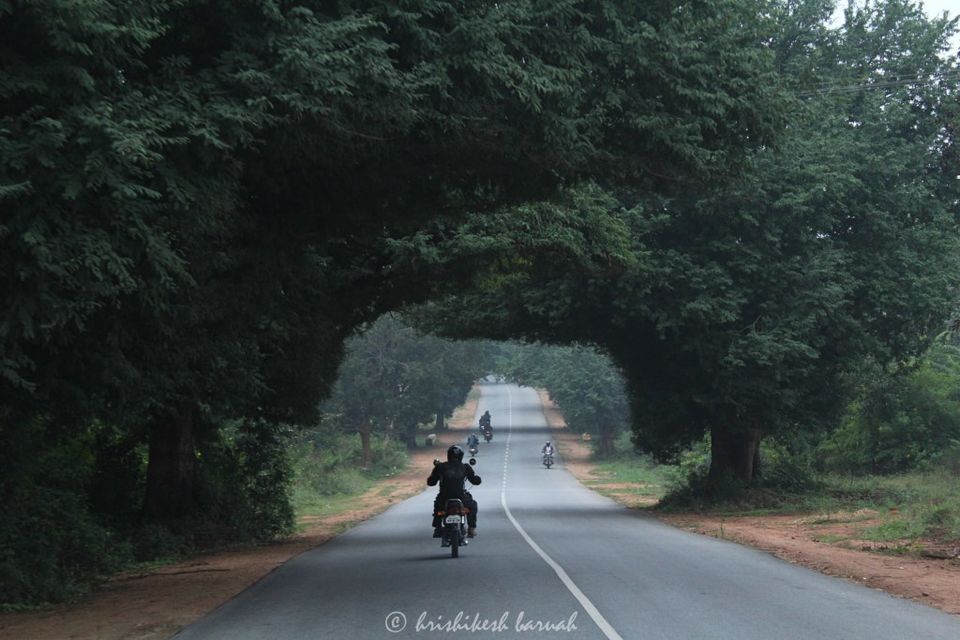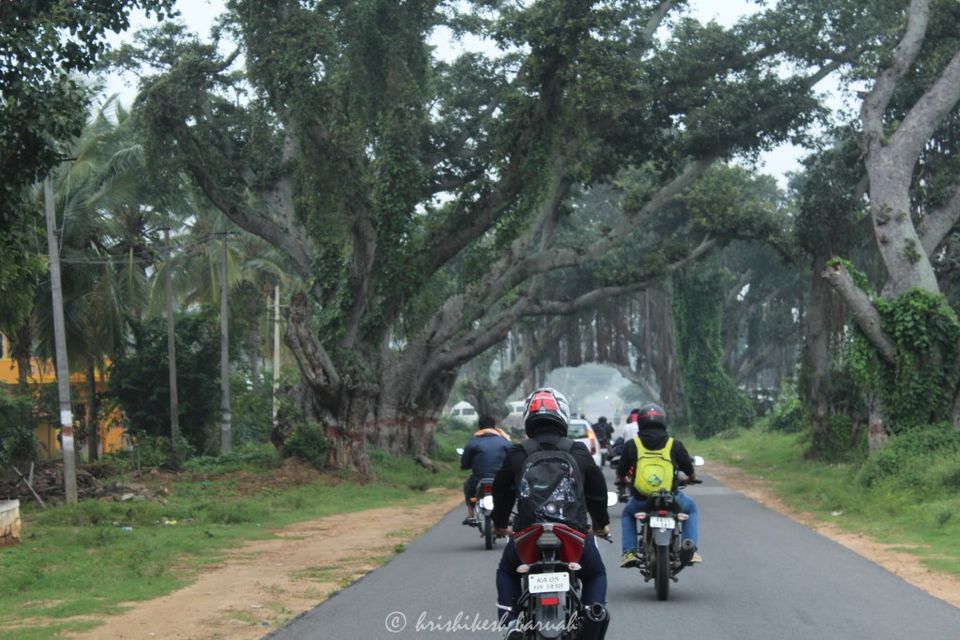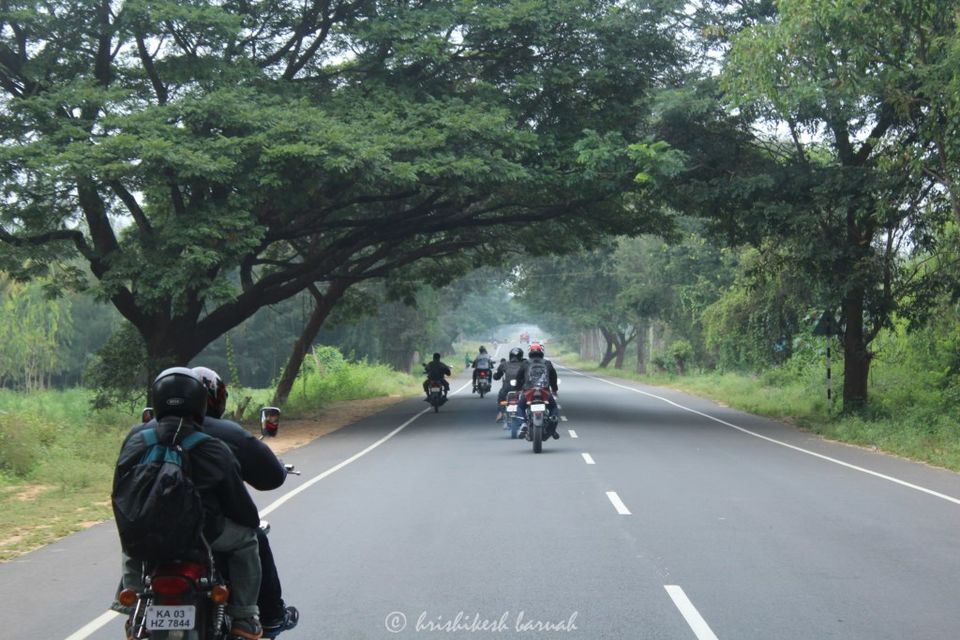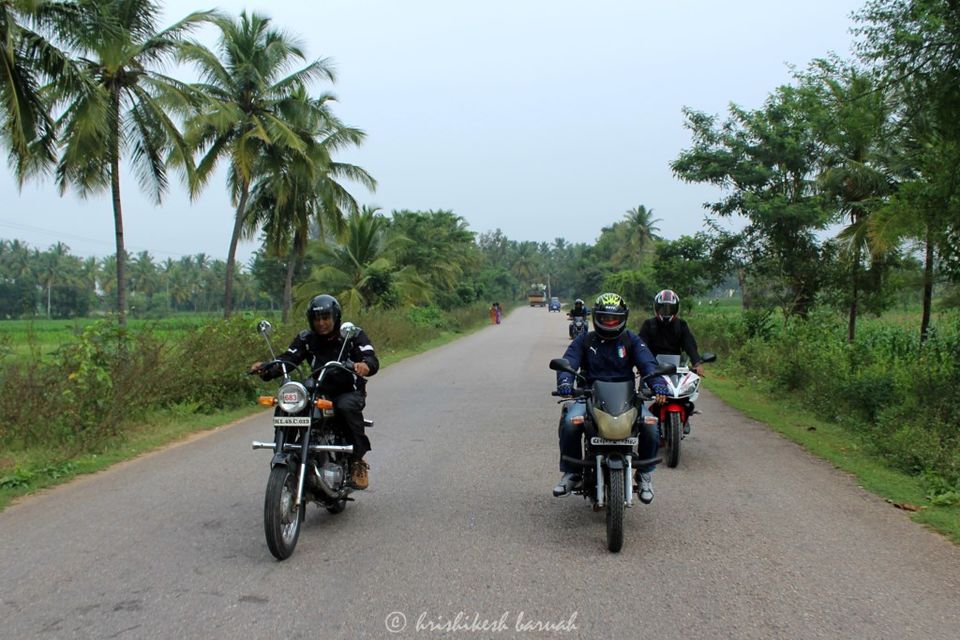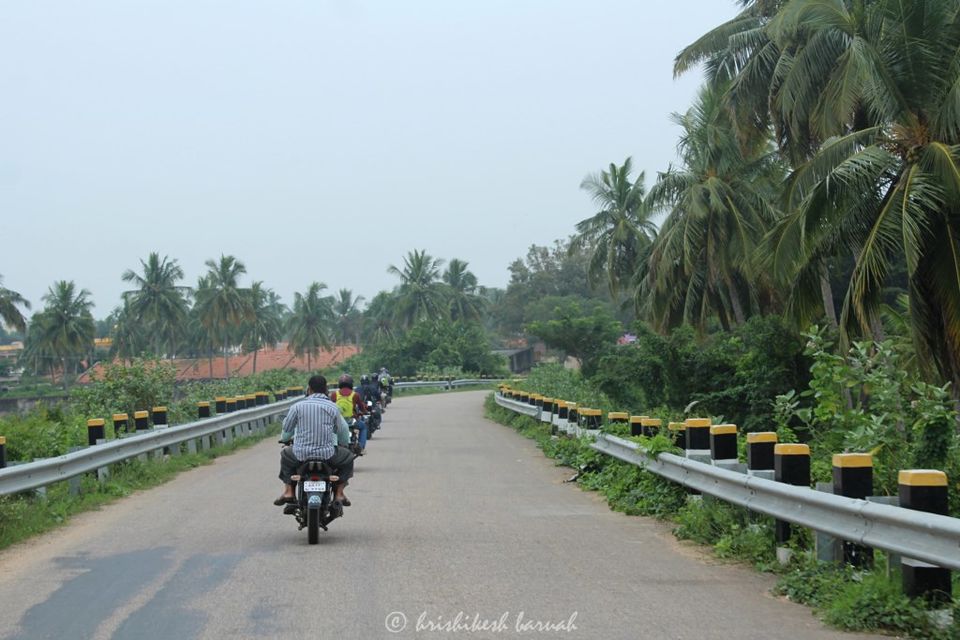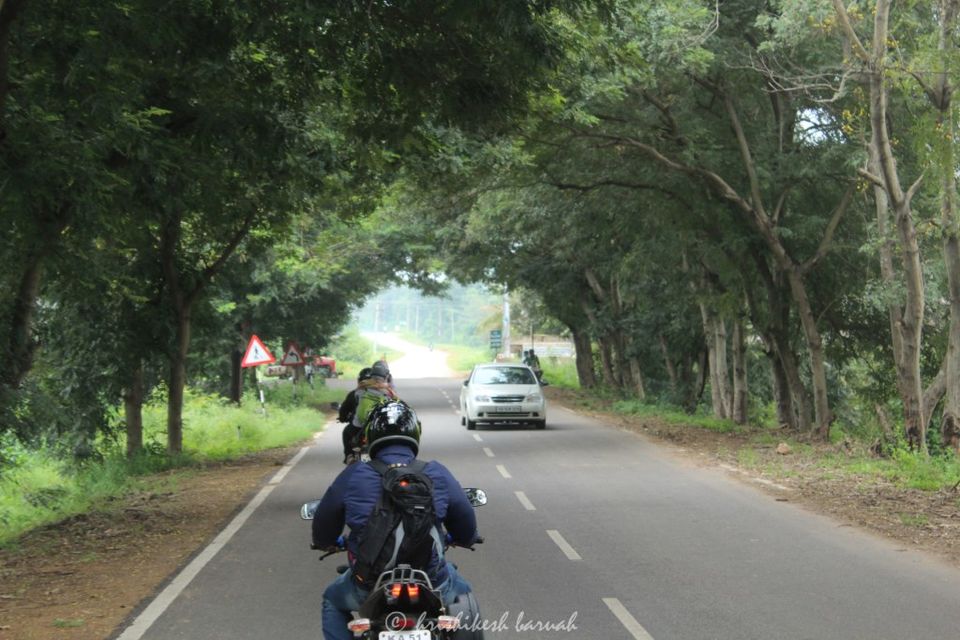 With couple of tea stops mid way we reached the first destination for the day Somanathapura village in about 2.5 hours. Undoubtedly, the highlight of the village is the 13th century Chennakesava temple. An epitome of the Hoysala architecture the temple complex bore the brunt of the feud and then subsequent attack from Muslim sultanate. Many of the structures are either damaged, in ruins, or missing. The temple is dedicated to Lord Vishnu, and consists of pillars as well as the main temple made out of soapstone. The 3 shrines here depicts the 3 incarnations of Lord Vishnu. The stone courtyard is where we lazed for a short duration, the calmness around providing that soothing feeling.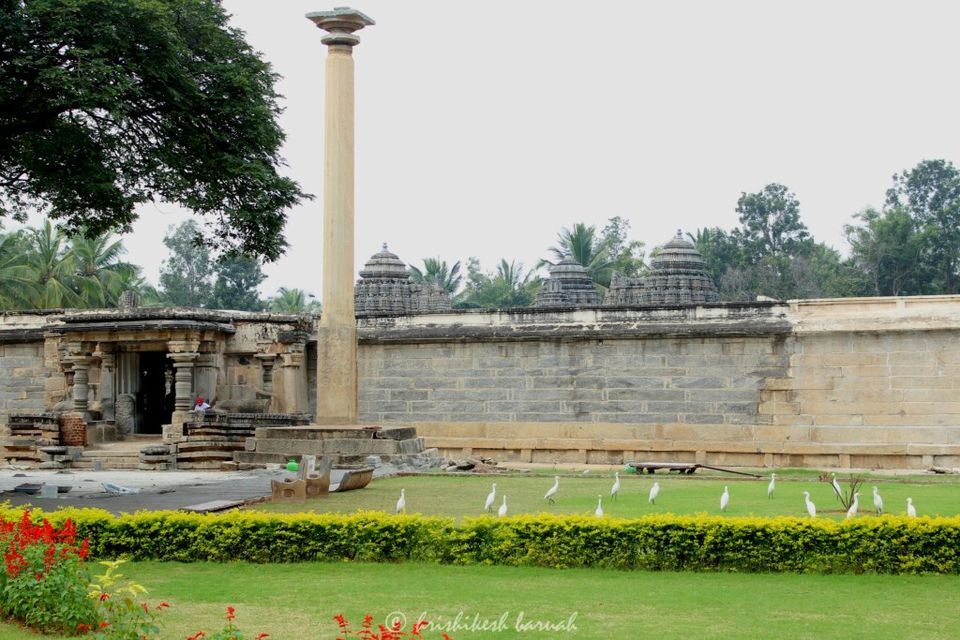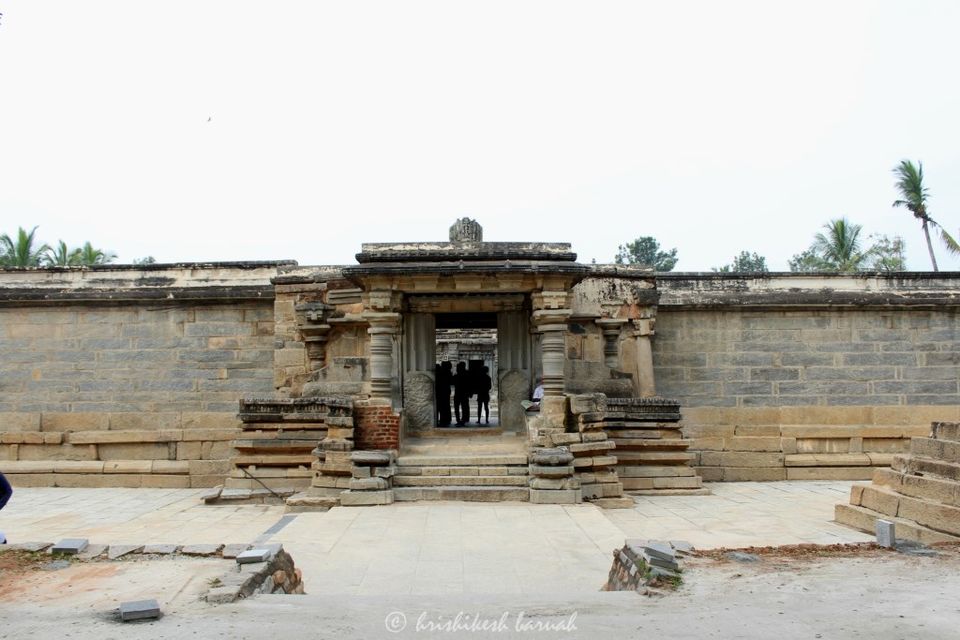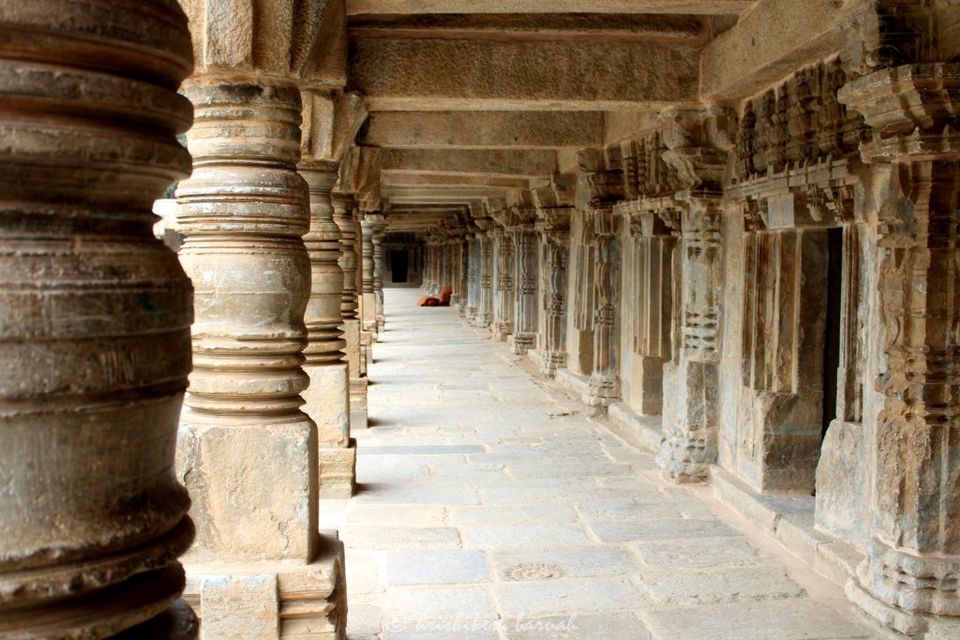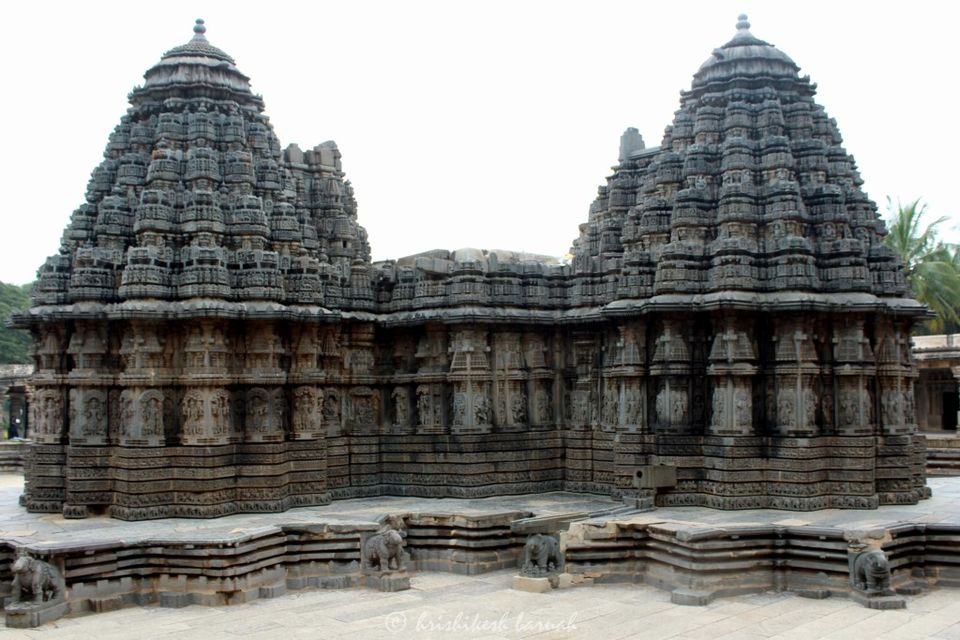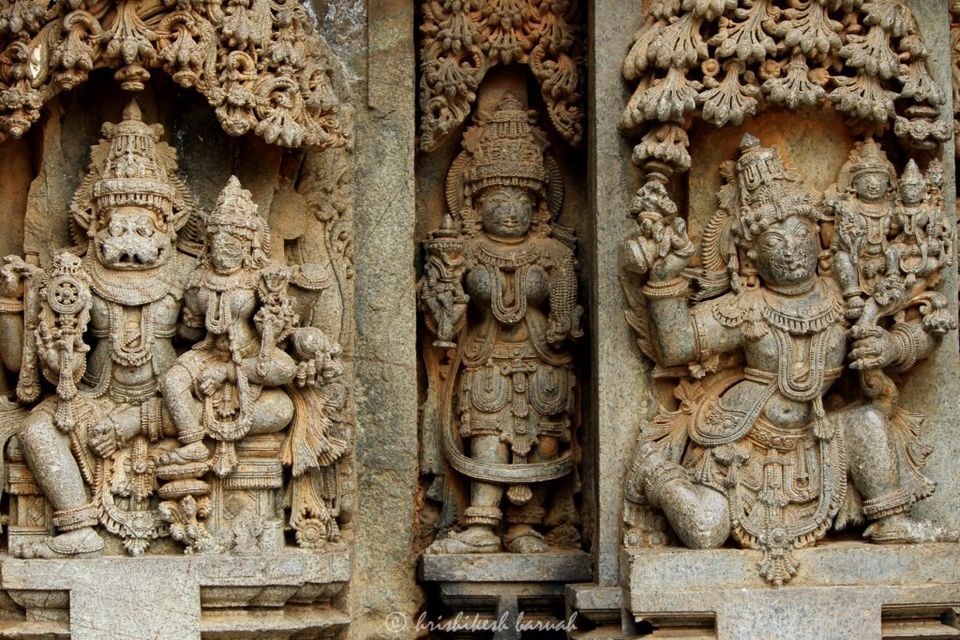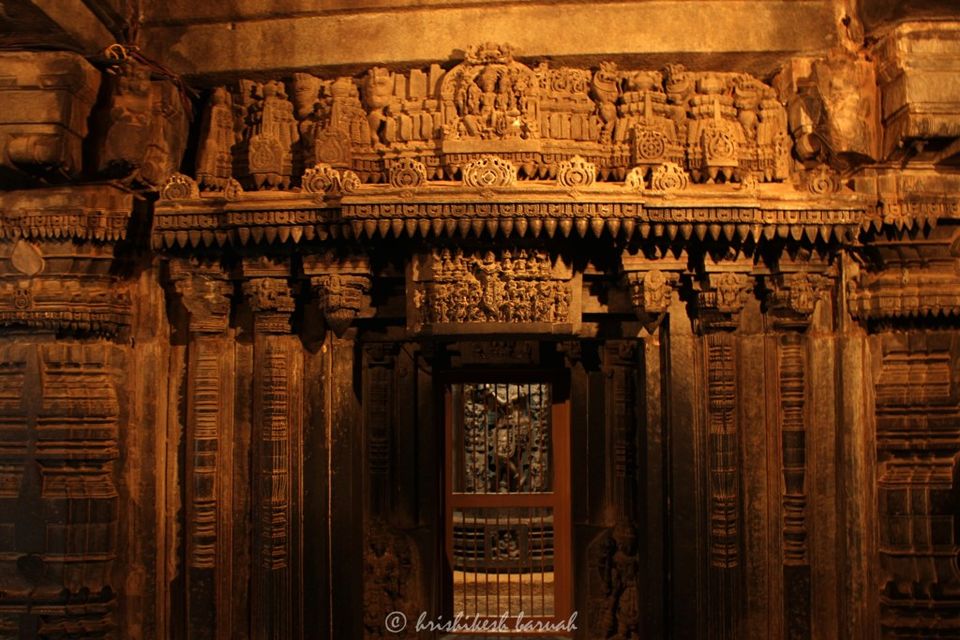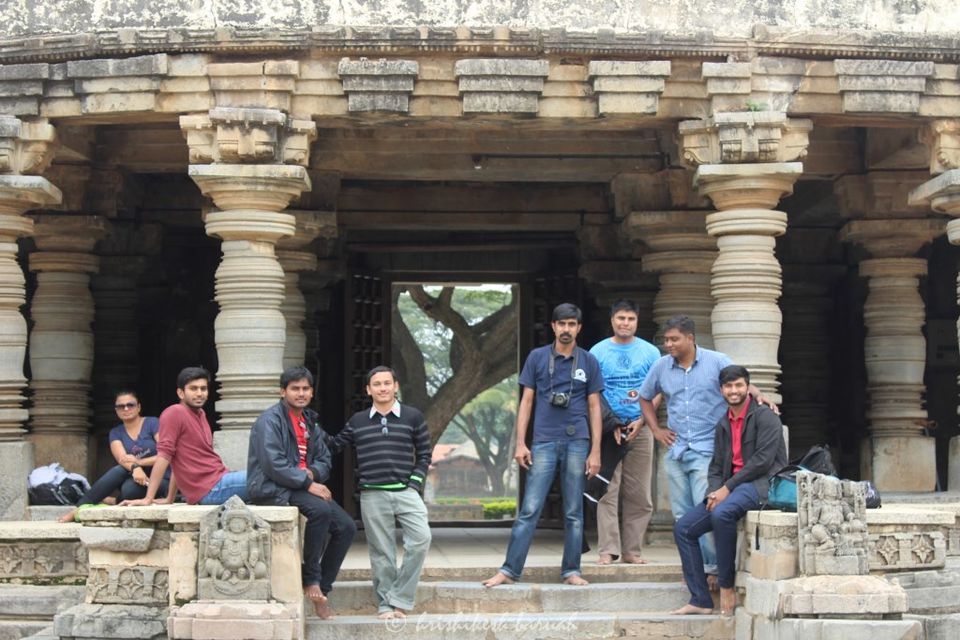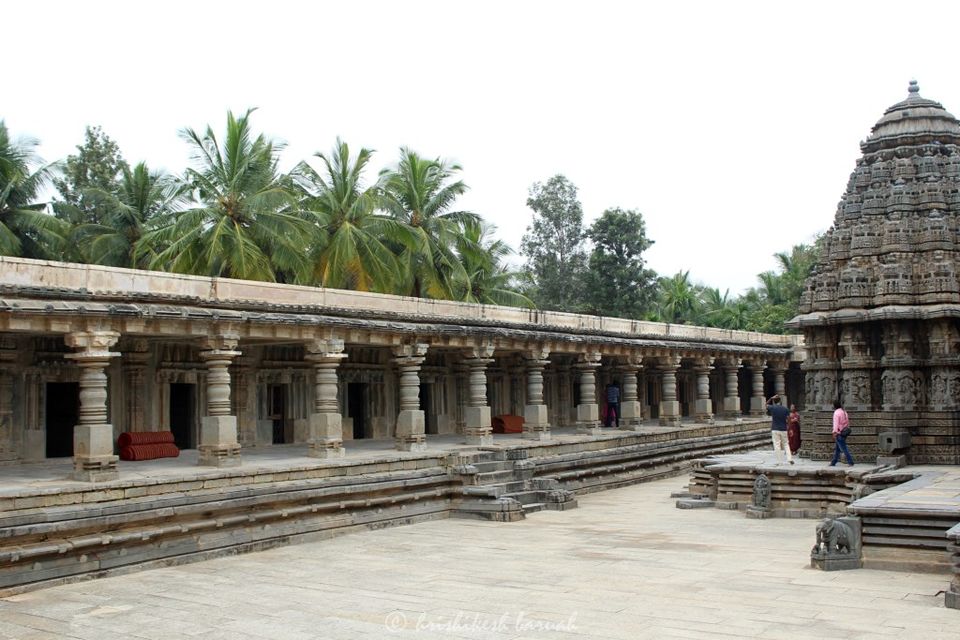 We spend around 90-120 mins inside the temple complex before heading out to Talakadu. The temple complex is beautifully managed with gardening and dense trees within. While on way to Talakadu we decided to take a coracle boat ride on Cauvery river. Being a Sunday the river bank witnessed quite a crowd.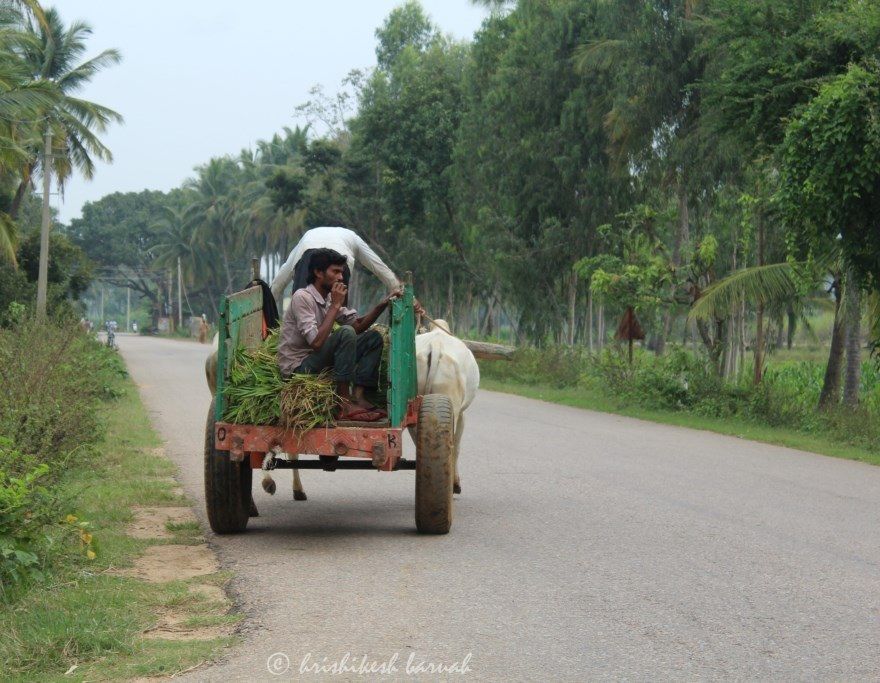 From Somanathapura to Talakadu its around 26 kms of idyllic, idle roads through sugarcane and paddy fields. Yet another small village with a historical significance Talakadu is also situated on the banks of river Cauvery. By the time we reached Talakadu the already dark clouds were now making way for rain. It was largely managed by the Hoysala kingdom and most of its 30 temples and other structures were buried under sand, thanks to the "Curse of Talakadu". This is evident when walking around with sand all around, to the temple and few of the temples have been recovered from sand.
Talakadu serves as a popular Hindu pilgrimage place. Post our temple darshan we had a sumptuous lunch on banana leaves in a small, simple home. It was pouring like anything, forcing us to take out our raincoats. But the rain shone the beauty of these villages and agricultural fields even more.
We rode back to Bengaluru, as the rain slowly subsided, taking a small part of history on our minds...