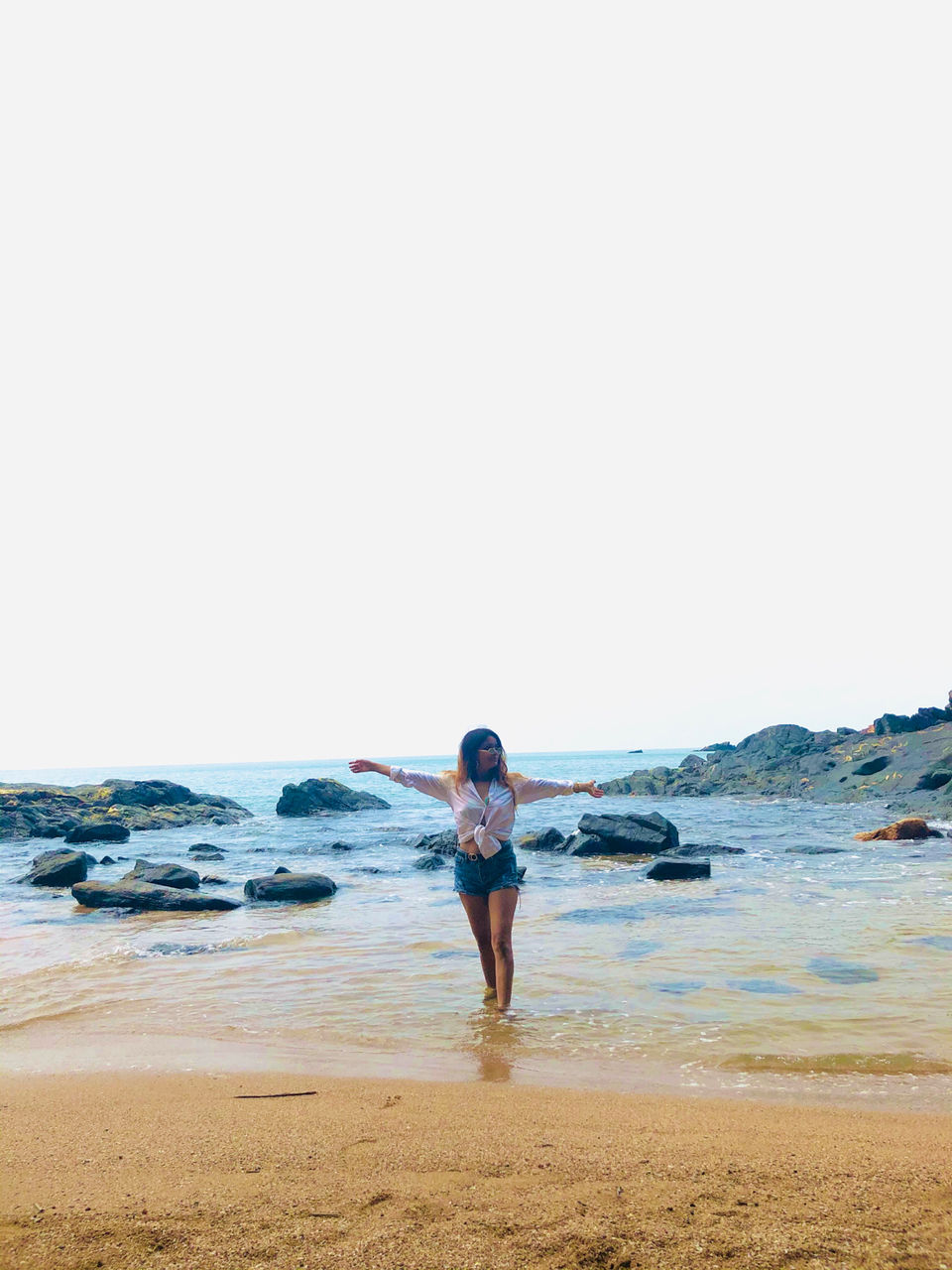 Found the most amazing private beach at Gokarna during my visit this time -Half moon beach.
We decided to explore a bit of half moon beach as it was a very small beach. We started to walk towards the jungle adjacent to the beach to find a cafe to sit and chill(which we couldn't find one) but to our surprise we found a small paradise a private beach just for ourselves.
Being at the half moon beach is one of the most thrilling experiences for me this time as when you are bathing in the water of the Half Moon, all you can see ahead of you is the infinite ocean and behind is the lush and thick jungle making you feel as if you are the last living person left on the island.