Clear blue skies, balmy wind, wood fire smoke, fragrance of ripe coffee beans, chirping of birds, and chilly nights - the hills sing their siren song in winter. And I am drawn to their heights, to think, to hike, to introspect, and to refresh myself.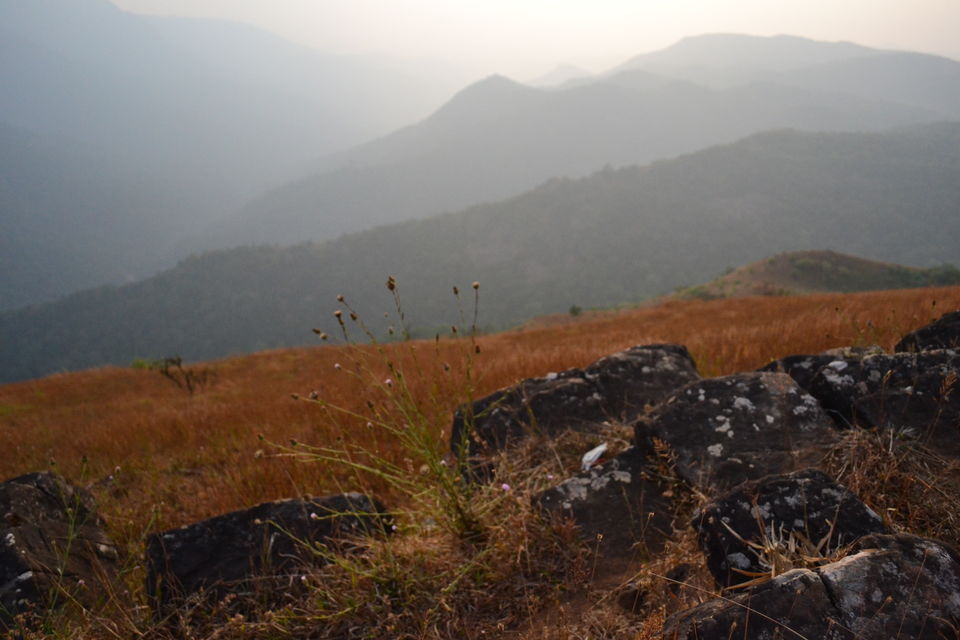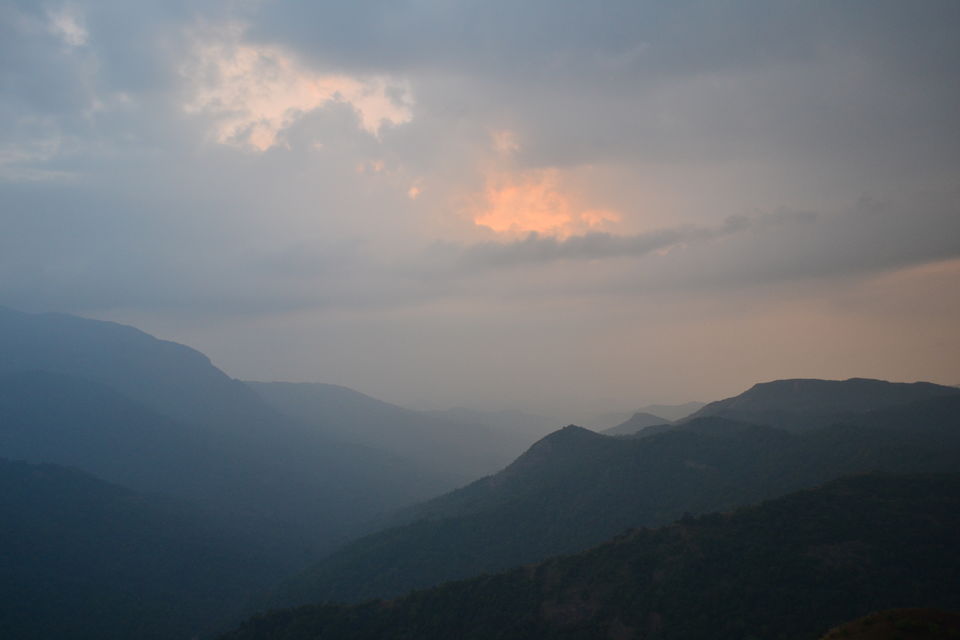 This year, my Christmas weekend getaway took me to a lovely homestay in Attihalli called Hema Koota. The warm hospitality of our hosts and the delicious Malnad dishes made a perfect Christmas.
Patla Betta is a gentle rolling mountain range, located on the Bisle Ghat Road at Mankanahalli in the Sakleshpur district of Karnataka.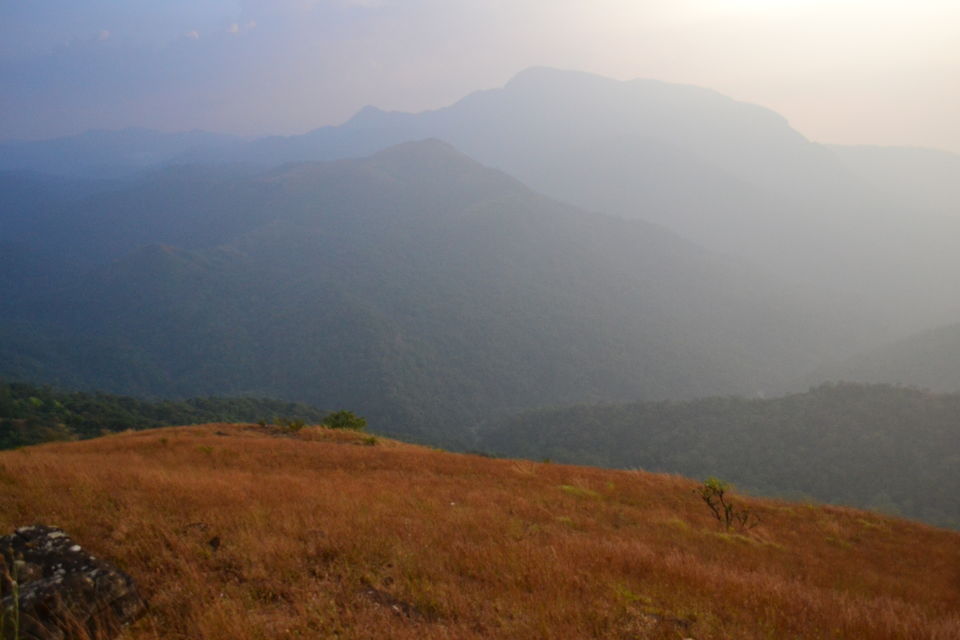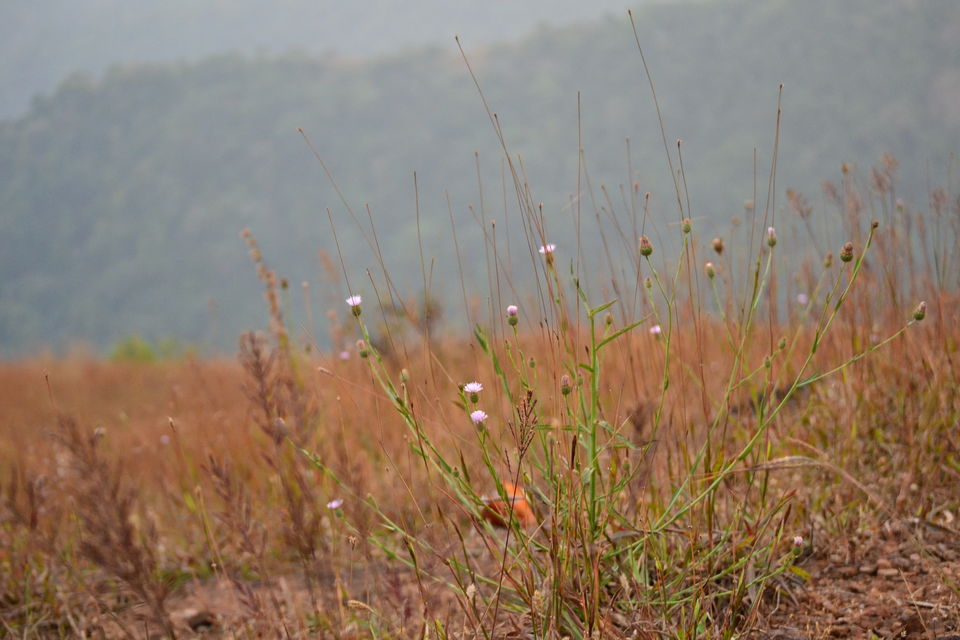 With this village as my base, I explored the beautiful Western Ghat hills nearby. One afternoon hike took me to a lesser known hill, called Patla Betta. It takes about an hour and a half of leisurely walk to reach the top of this hill. (The entire journey, for six people, costs 1200 rupees via jeep and 700 rupees via an open van.)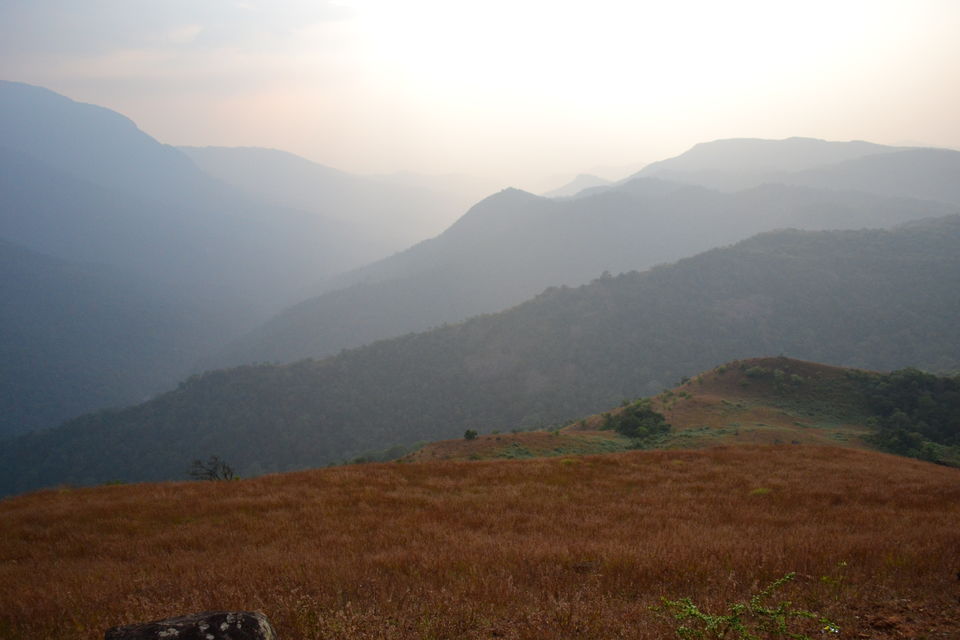 This offbeat spot does not have any motorable roads. You must drive to the base of the hill and hike to the hilltop. It is not even on Google maps! So use the old fashioned method, and ask locals for directions.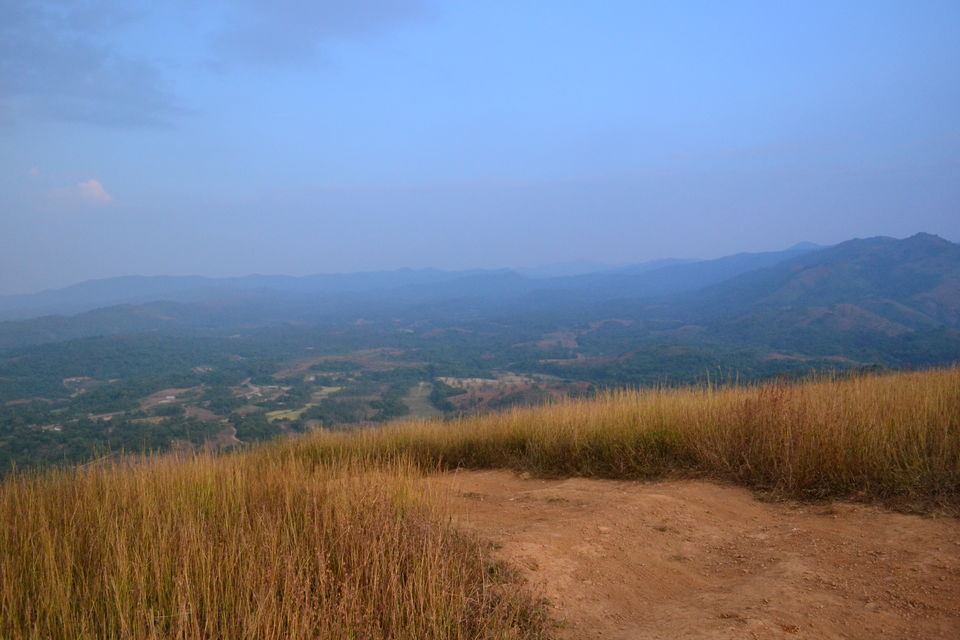 Travellers can also hire a Mahindra Jeep or an Open Van/good old pickup that can cruise over the rocky mountain tracks to the top of Patla Betta.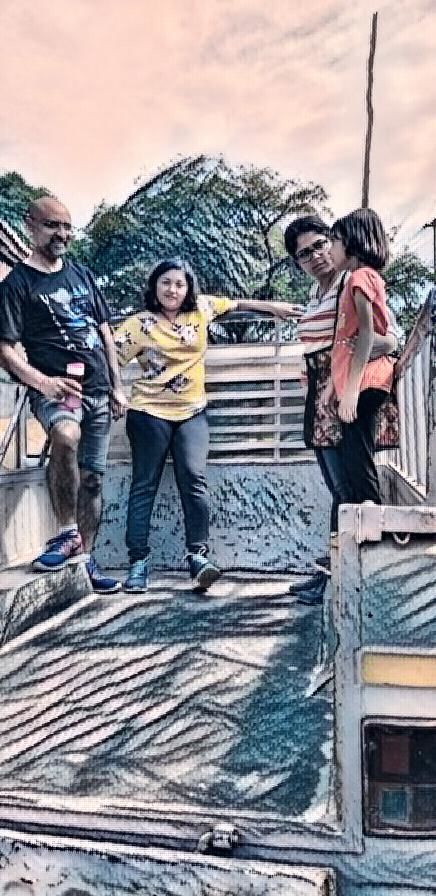 The open vans are the ones used to transport goods and it is quite an adventure hanging on to it while the vehicle shakes and tumbles over the terrain. Affordable (at only 100 rupees per person for half a day) it provides an open air view and joy ride.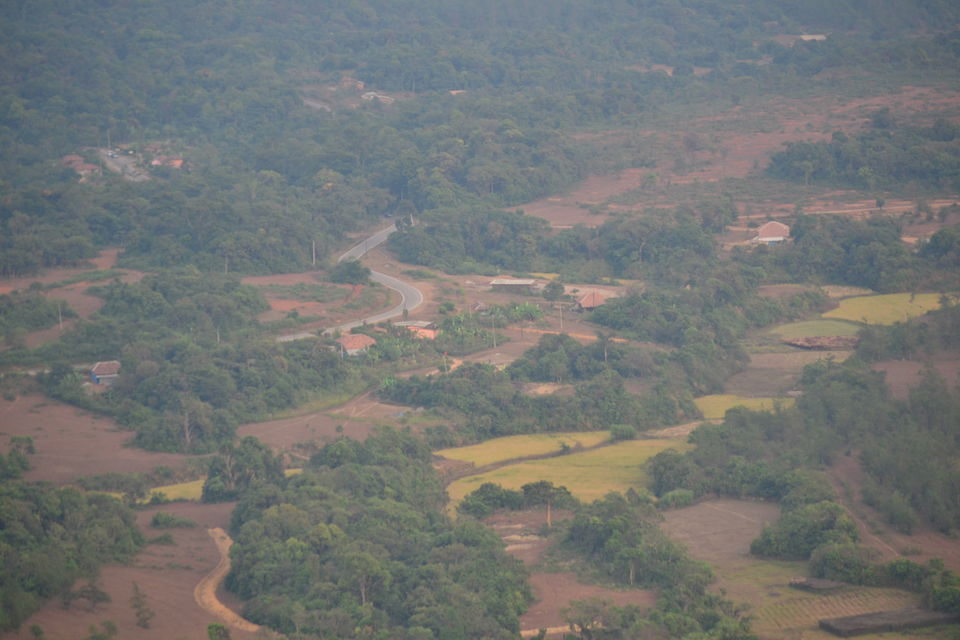 From the hilltop, you can view three districts of Karnataka - Kodagu, Hassan, and Dakshina Kannada.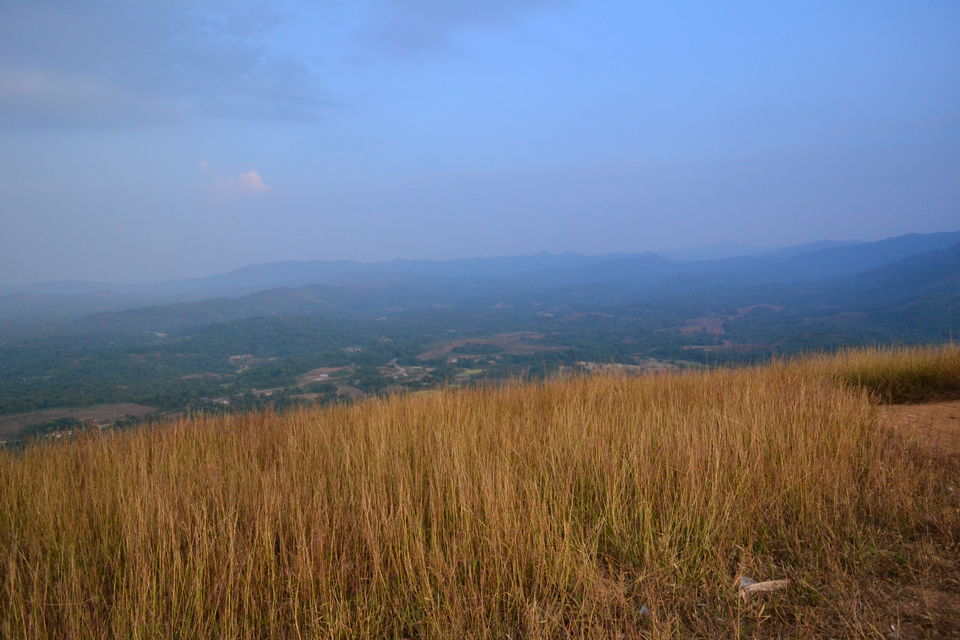 The best time to go here is in the evening, so that you can enjoy the sunset in solitude and return home in time for a hot cup of coffee.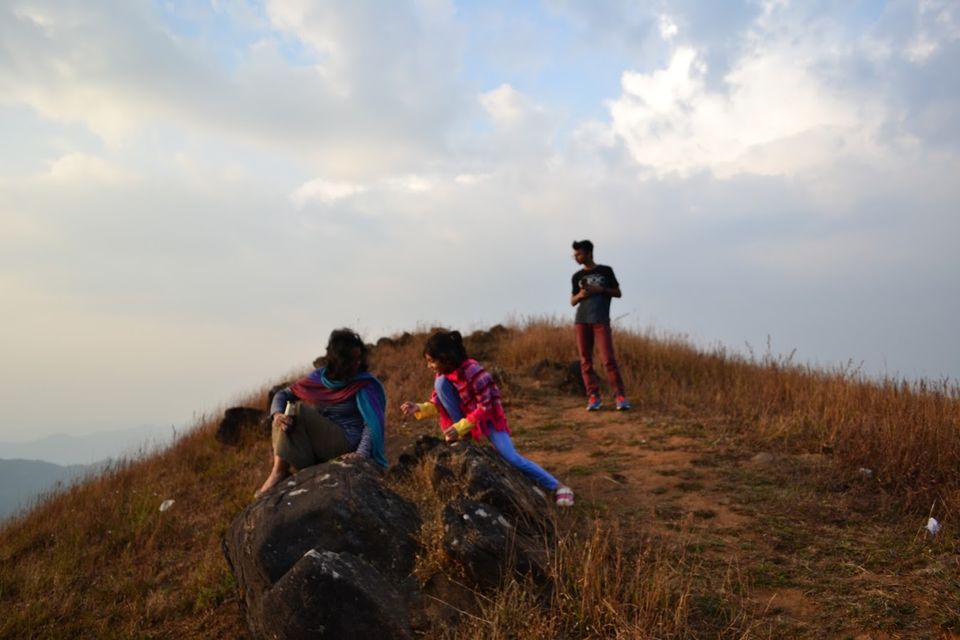 Here's a poem that reflects our time on this pristine hill somewhere on the Western Ghats.