Hampi is split into two sides, one is the heritage side (monuments and temples) and other is Virupapur village side, popularly known as hippie island Hampi due to its chilled-out vibes.
The backpacker's delight, Hippie Island, is an epitome of scenic beauty and is known for laidback ambient and lodges. Away from the luxuries of life, in little huts, savouring the flavours of both Indian and Western cuisine, and laying on the banks of the river, you will build a strong attachment to the location. If you have explored the heritage side of Hampi, you should never miss out on exploring the other side as well. Here, you will get every tidbits of Hippie Island.
How to reach?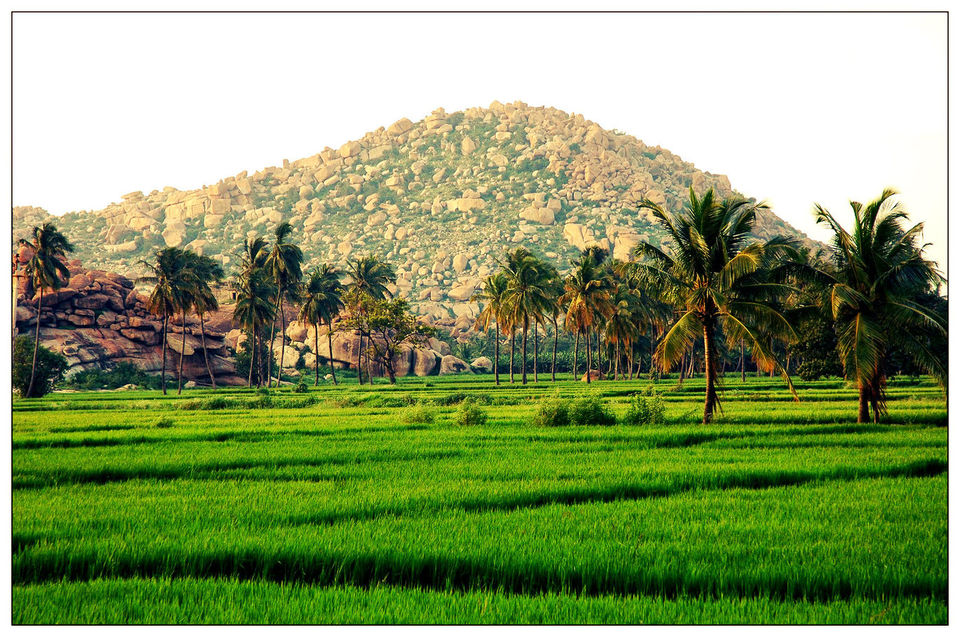 By Train – Hampi does not have a railway station. The nearest Railway station is Hospet, which is around 12 km from Hampi. There are direct trains from Mysore and Bangalore for Hospet. For Hospet to Hampi, you can take either a tuk-tuk or local bus. The buses run from 6:00 AM till 10:30 in the night.
By Flight – Hampi does not have an airport. The nearest airport is Hubli which is around 150 km away from Hampi. You will need to hire a taxi from Hubli airport to reach Hampi.
By Bus – There are direct buses for Hampi/ Hospet from Mysore, Goa, Mumbai, Bangalore, Hyderabad and Gokarna.
From Hampi to Hippie Island: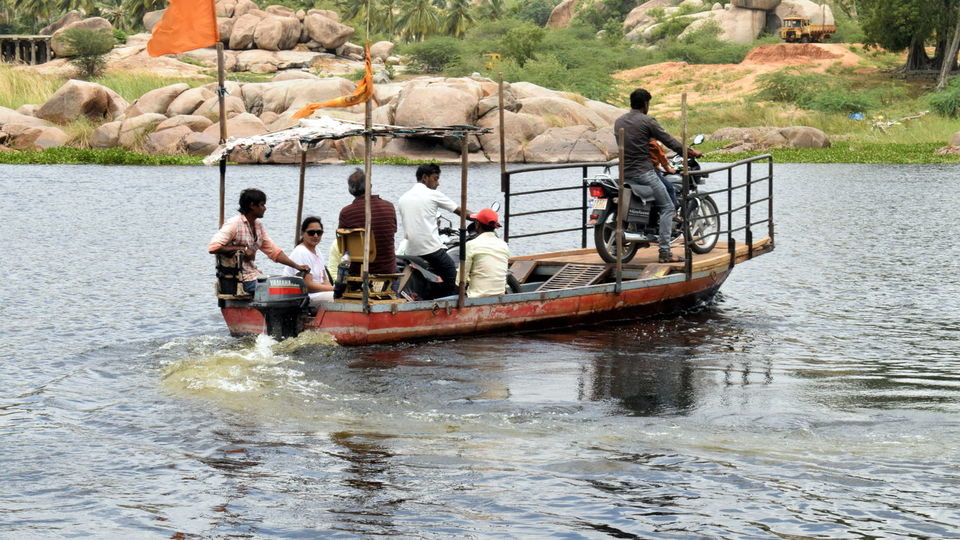 Hippie island is located across the Tungabhadra River. The best route you can choose to reach this island is to cross the river. The ideal mode of transportation is to take a boat near the Virupaksha temple in Hampi location. Just within a 5-minute ride, you can reach the island.
Best time to visit Hippie Island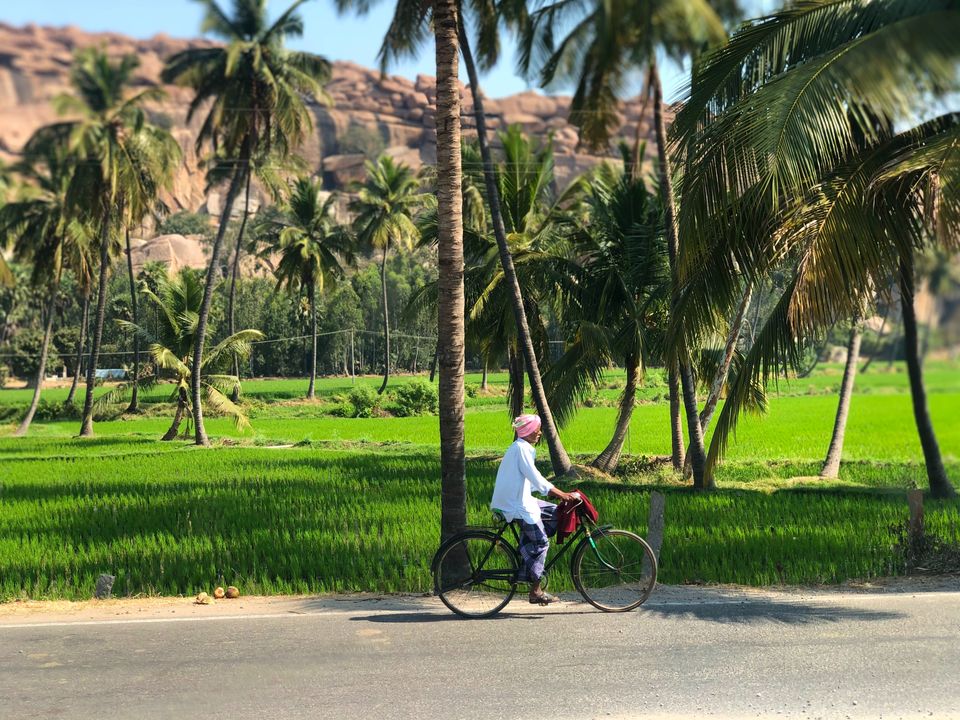 The best time to visit Hippie Island Hampi is from late October to early February. During the rainy season (i.e., July to September), Hampi gets inconsistent rainfall and will be humid. If you prefer exploring in the rain and want to see 'Greener Island', July to September is also a fantastic time to visit. In the event of heavy rain, boat transportation to Hippie Island from the ruined side may be unavailable; check before going. During the rest of the year, the temperature in Hampi will be at its peak and may not be comfortable for you.
8 Things to do while in Hippie Island, Hampi
1. Enjoying sunset at the top of the rocky mountain on Hippie Island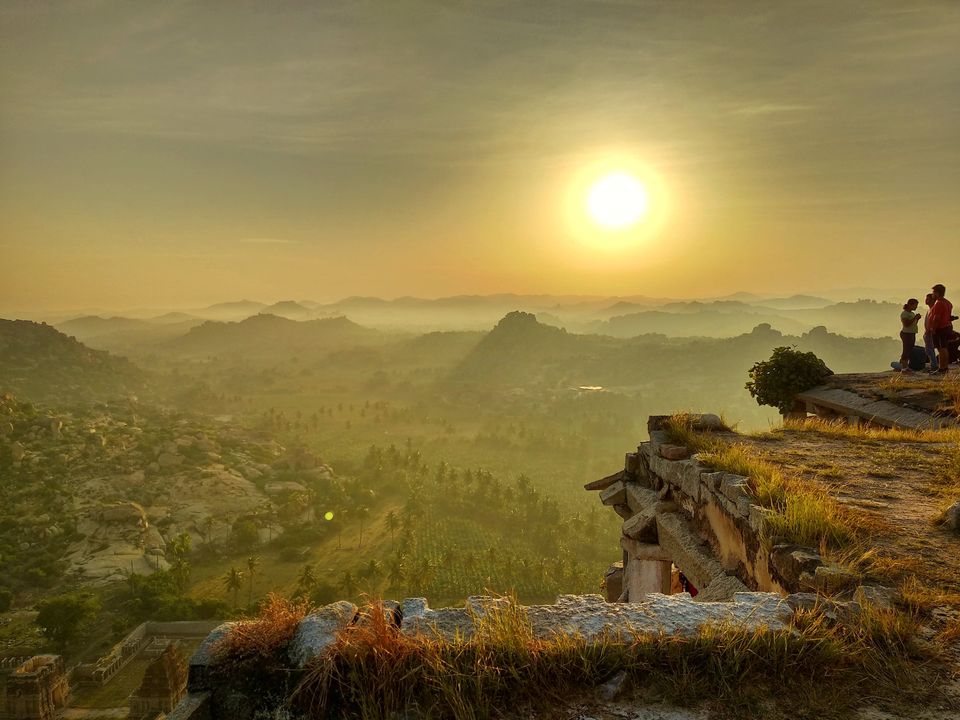 Sunsets at Hampi are a magnificent sight to behold. It is really hard to forget the feeling of watching the sun set over the mysterious bouldered landscapes. While there are many places to watch the end-of-day spectacle, none are more spectacular than Sunset Hill. To get to sunset hill, walk parallel to the main strip of guesthouses and restaurants, keeping the rice fields on your left, until you reach a rocky mountain. To get to sunset point, you'll have to climb the boulders, although it's a reasonably straightforward and safe climb.
2. Hire a bike and roam around Anegundi Village in Hampi
Riding through the nearby villages from Hippie Island will lead you to an ancient dreamland nestled among big boulders and coconut trees. One such settlement is Anegundi, which is also a UNESCO world heritage site. The road to Anegundi village passes by the Sanapur lake and offers the feeling of being on the set of a fantasy movie. In addition, there are numerous artisan shops in Anegundi that sell banana-fiber goods (much cheaper than the city stores). Take a look at them.
3. Climb the Anjaneya Hill and visit the Hanuman Temple
Lord Hanuman is said to have been born on the Anjaneya Hills. The surreal view of the surroundings is something that you should not miss out on. To get to the top, you'll have to climb roughly 575 stairs. Keep an eye out for mischievous monkeys hopping around (thus the name Monkey Temple). There are no entry fees to the temple. They charge a very little fee for parking vehicles.
4. Go for cliff jumping and coracle ride at Sanapur Lake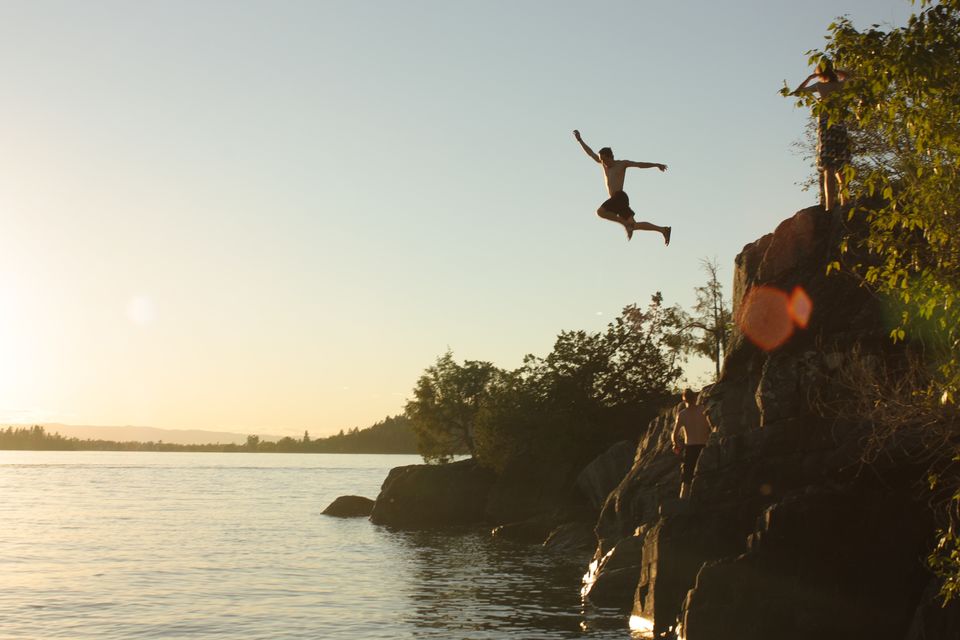 Sanapur Lake is a small tranquil lake surrounded by thousands of rocks of all sizes. Take a coracle (small circular boat made of bamboo and tree bark) trip through the lake for a unique experience. Cliff jumping is also an option if you want adventure (but only if you can swim).
5. Explore the Hampi ruins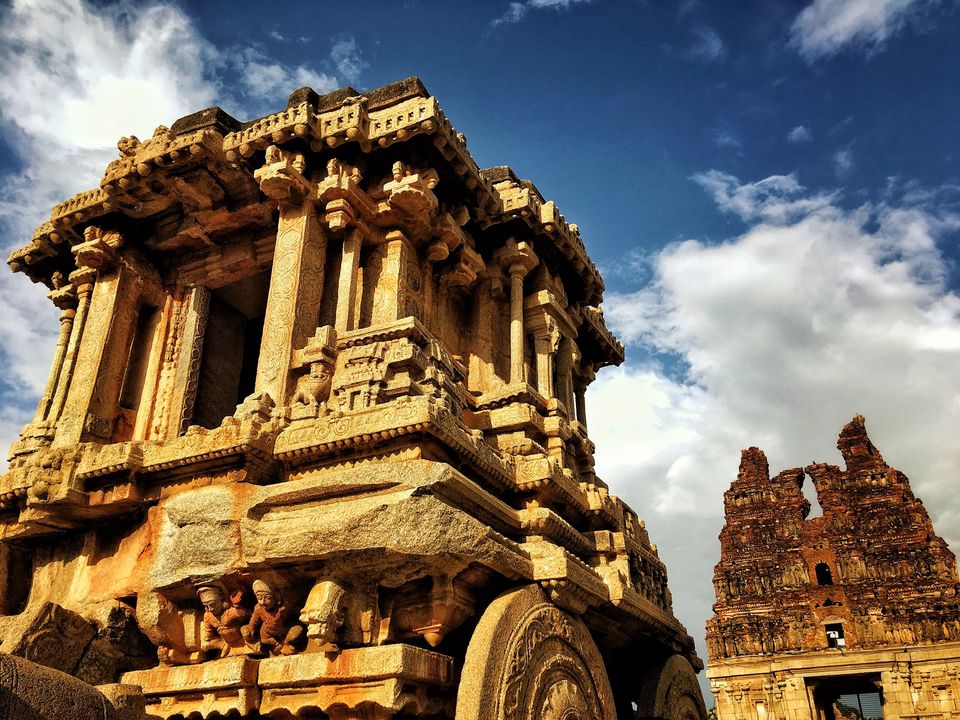 Hampi ruins have over 1,000 well-preserved stone monuments, including Hindu temples, forts and palaces and it is a "UNESCO World Heritage Site". Hampi let travellers dive into its history to experience the lost tales of South India's largest, wealthiest and the most powerful kingdom. (link to Vijayanagara empire). Some of the popular monuments are Virupaksha temple, Vitthala temple, Hemakuta Hill.
Here is a list of Top 26 Places to visit in Hampi. Have a look.
6. Go for world-class Bouldering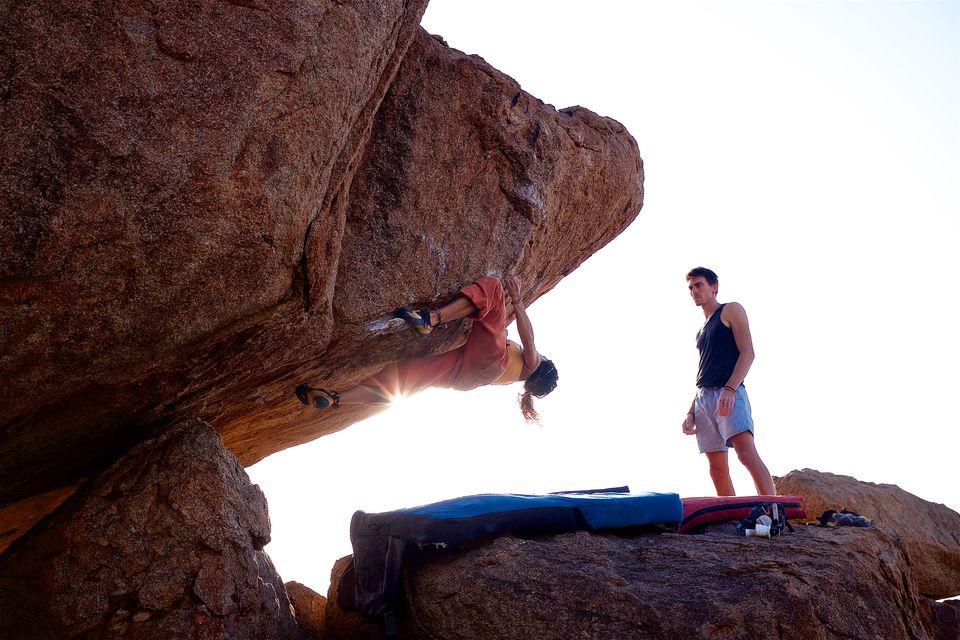 If you're looking for a thrill, Hampi is one of the best spots to go bouldering. Bouldering will be both challenging and enjoyable! In Hampi, there are numerous bouldering facilities. You can look at the websites listed below.
b) Goan Corner
AVOID climbing in the rainy season and throughout the summer months. If you're a beginner, make sure you try it out with a professional.
7. Go to a Jam Night
On Hippie Island, there are a few pubs located along the main 'strip,' and one of them will be hosting a jam session most evenings. You'll have a fantastic night hanging out with the locals at the pub.
8. Take an Ayurvedic Body Massage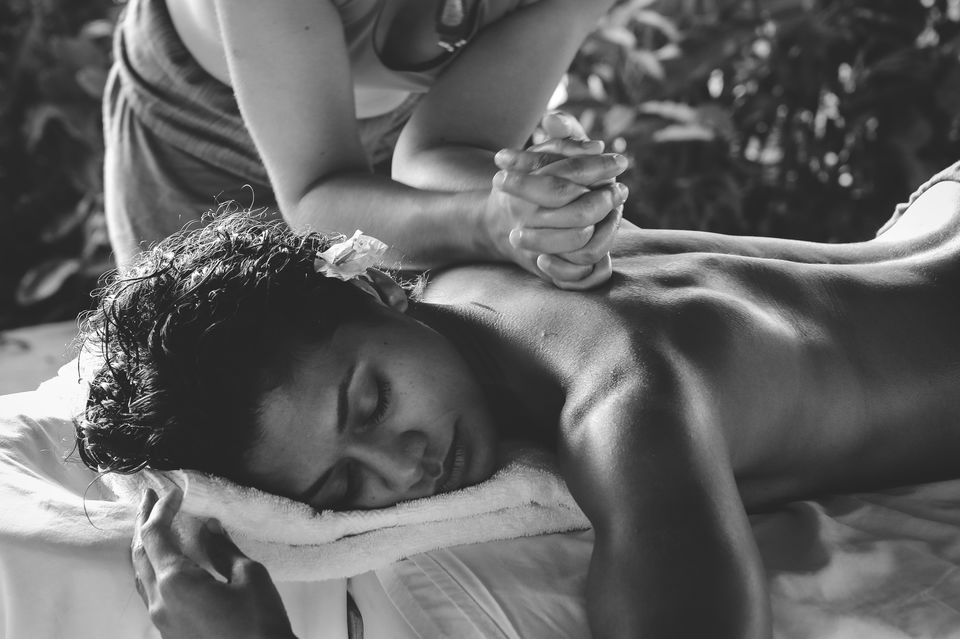 When talking about ayurvedic body massage on Hippie Island, you will get to see a lot of spas on this island. You need not have to worry whether it will cost you huge for a massage.
Accommodation
In 2020, As per the Supreme Court order, the Hampi World Heritage Area Management Authority, with the help of Koppal and Ballari district administrations, demolished 19 illegal resorts at Virupapur Gaddi near Hampi on Tuesday. So, it is difficult to get accommodation in Hippie Island. However, you can stay in Hampi and from there you can visit Hippie Island.
5 hostels in Hampi which are every backpacker's dream come true!
What to eat in Hippie Island
Eat, sleep, read, repeat is regularly alluded to as the best thing to do on Hippie Island. It has so many amazing cafes to explore. Each one includes a distinctive vibe and something interesting to offer. Read your favourite book at a café next to the river or play together with your buddies or possibly take an evening nap on the hammock. You can likewise meet explorers from around the world at these delightful bistros. Here is a list of cafes in Hippie Island, Hampi
1. Laughing Buddha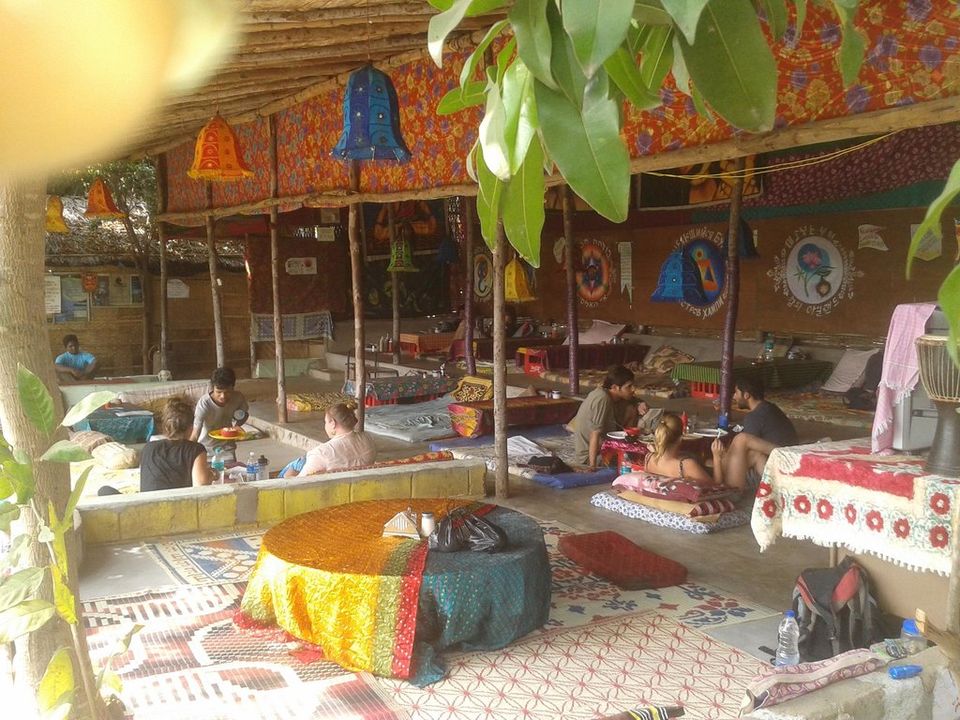 Located off the main road near the Tungabhadra River in Virupapur Gaddi, this café is very well known among locals and tourists. With an amazing view of Hampi's temples and the nearby river, it is the perfect place to lounge around while taking in the breathtaking views of the city. A little overpriced as compared to its other competitors, it still deserves a visit on your trip here. The most popular options to eat here are the burgers and the Shipudim Plate which is an Israeli dish consisting of Pita bread, hummus, fries, nuggets and salad on the side.
Cost: Budget around Rs. 1000 for two people
2. Mango Tree
One of the oldest cafes in the city, this was earlier situated near the riverbanks. However, it has now relocated to a restaurant in the bazaar near the Virupaksha Temple. Run by three generations of the same family, it is known for its amazing, homely service. While they serve all the cuisines, the Thali here served on banana leaves is the most popular dish for travellers visiting the nearby ruins.
Cost: Thali will cost you around Rs. 150
3. German Bakery/ Gouthami Restaurant
Locals and visitors alike enjoy the tasty food served in German bakeries across the country. This bakery, located on Hampi's Tungabhadra side, is no exception. However, you should go to this café earlier in the day because many of its famous items, such as Rum balls and German cake, sell out in a matter of hours. You can get all varieties of bread, cakes and pastries at this famous outlet.
4. Top Secret Café
The night scenes here are good. Candlelight dinner, good food, music and of course a lot of people with a different perspective to talk to.
Cost: Around Rs. 1000 for two people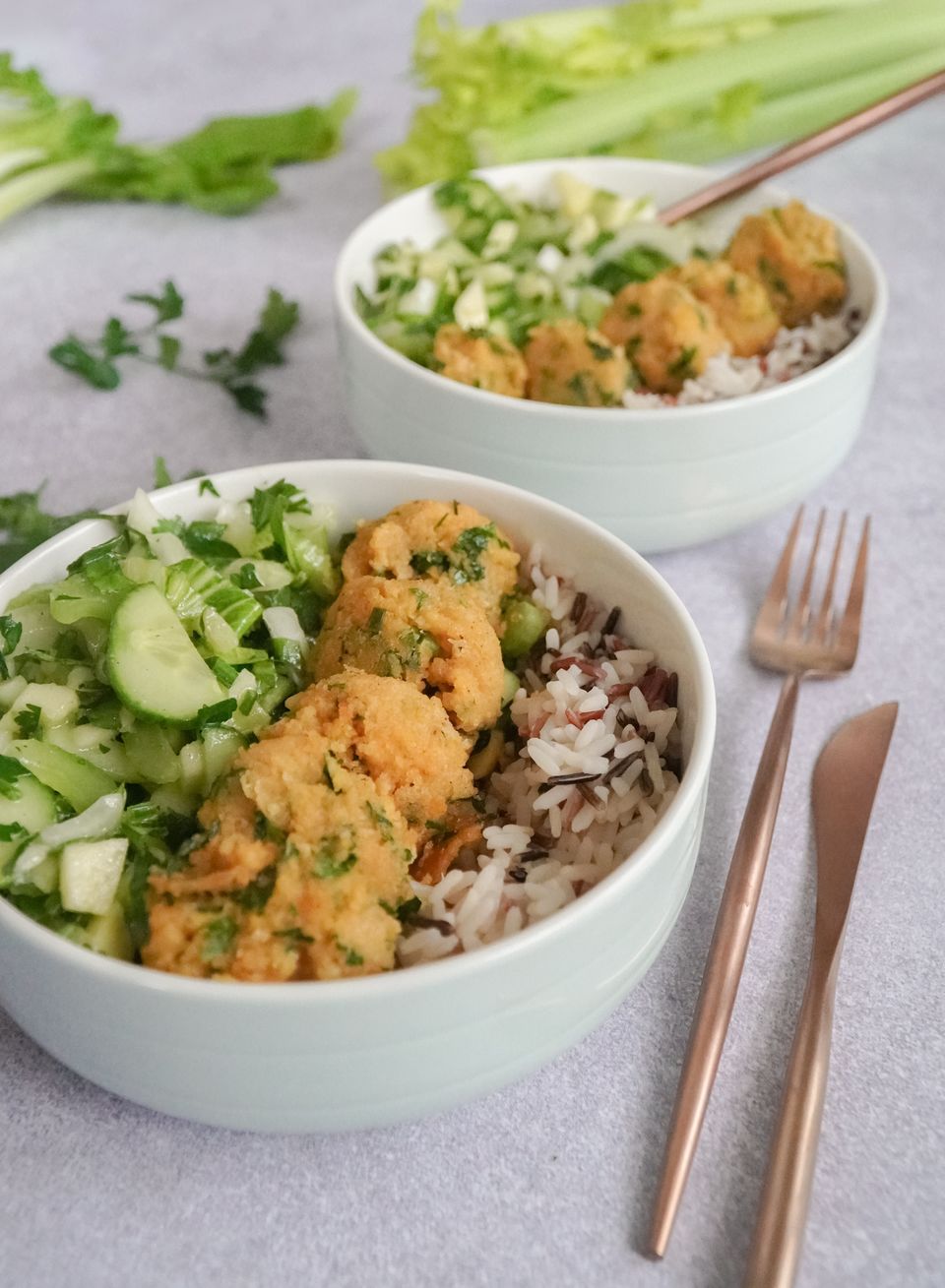 5. Hema Guest House Café
A guest house located near the Hippie Island side of Hampi connects to the main restaurant here. Located near its colourful cottages, the restaurant is very popular in the area and is always filled with tourists who love to laze around here. Don't be fooled by its small setting as the chef whips up popular dishes to suit your taste at a very reasonable cost. Indian cuisine is one of the most popular options to try at this restaurant.
One of the best cafes in the city, it's location and rooftop views makes it a must visit during your trip here. It serves some of the most lip-smacking dishes that you can imagine with a variety of Indian, Chinese, Mexican and Israeli cuisine. Stop by while exploring the city to have a sip of their masala chai which is extremely popular with all.
7. Moonlight
This is a family-owned restaurant near the Virupaksha Temple, making it quite accessible while visiting the ruins of the city. It is a popular breakfast joint with delicious pancakes and espresso coffee being served fresh to visitors.
8. Benjamin Live Music Café
Located at the Hampi Sanapur crossing, this homely café is filled with the sounds of good music and an aroma of good food that will stay with you for long. Have a lively chat with the owners while you indulge in the fish curry and other mouth-watering food that is a speciality here. This café is known for the warm service provided by its owners and amazing home cooked food.
9. Nargila
This is one of the best places to be in for a late night out in the city. Located next to it's guesthouse, this is an ideal place for a budget friendly meal. They often have live music along with all sorts of global cuisines.
10. Mowgli
With a view of the river and nearby paddy fields, this is an ideal location to just relax and indulge in good food. Their wood fired pizzas and Israeli dishes such as the Falafel are quite popular along with the variety of beverages served here. If you are here for breakfast, then the Spanish offerings are a must try!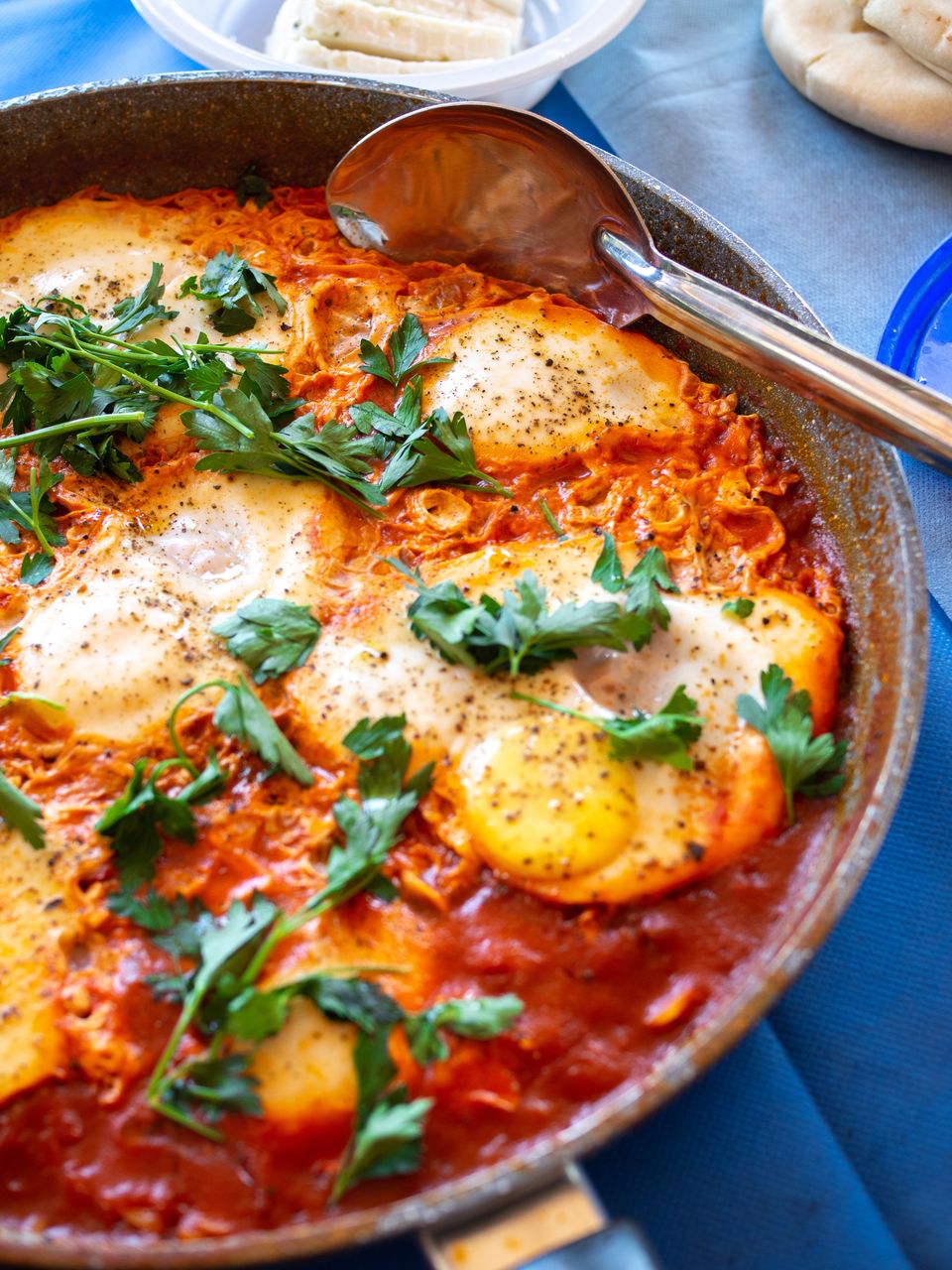 How long will it take to explore Hippie Island, Hampi
If time allows, you should spend around two weeks on Hippie Island due to the laid-back vibes, rich history, and tranquility. Are you thinking about the minimal number of days required for exploring? Then, you should know that you need at least two days to explore this island properly. If you wish to explore the other side of Hampi as well during your visit, you will need at least three or four days extra.
Travel Tips for Hippie Island Hampi:
Carry plenty of cash - The nearest ATM is at Hospet, some 10 kilometres from Hampi. Almost all places in Hippie Island Hampi do not accept debit or credit cards.
Low mobile network coverage - Not all areas on Hippie Island Hampi have good network coverage. Keep your family and friends up to date.
Carry Toiletries, Towels, and Other Personal Items — As previously stated, Hampi guesthouses only provide basic amenities; therefore, it is advisable to bring your own toiletries, towel, and other personal items.
Peak Season Travel - If you plan on visiting Hippie Island Hampi during peak season, book your accommodations and transportation well in advance, or you may wind up paying twice as much.
Bargain — In Hampi, as in the rest of India, you must keep the bargaining spirit alive, especially if you are not an Indian.
What to wear - Cotton clothing is preferred. There are no restrictions or dress codes for visiting temples.
In short, Hippie Island Hampi surely has a lot to offer you and your family. If you're still confused about where to go next, consider this island. Take this guide to plan well and get unforgettable experiences on the island during your Hampi stay.
Ready to travel for free? Earn credits and redeem them on Tripoto's weekend getaways, hotel stays and vacation packages after the pandemic is over!