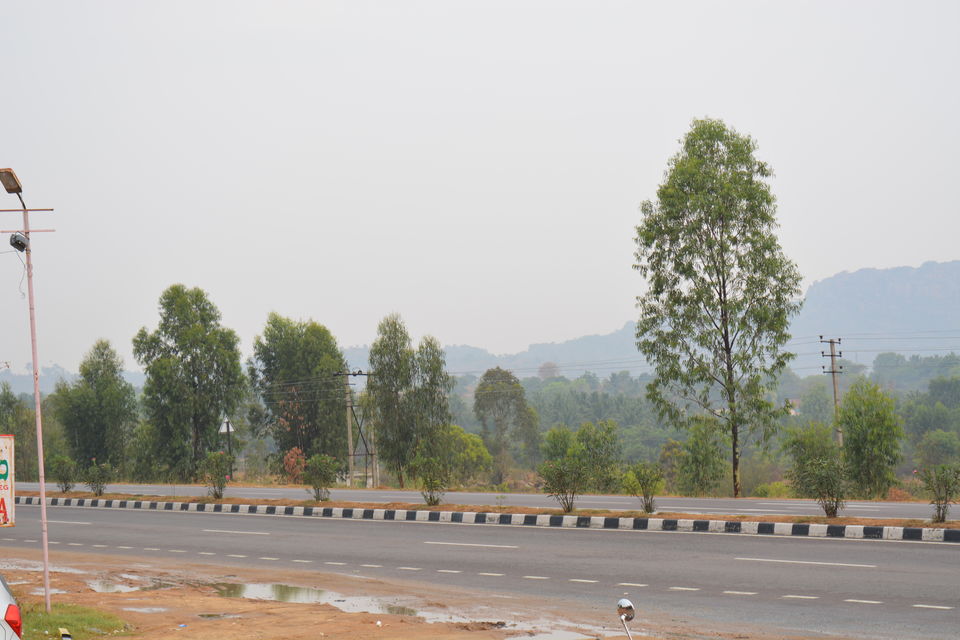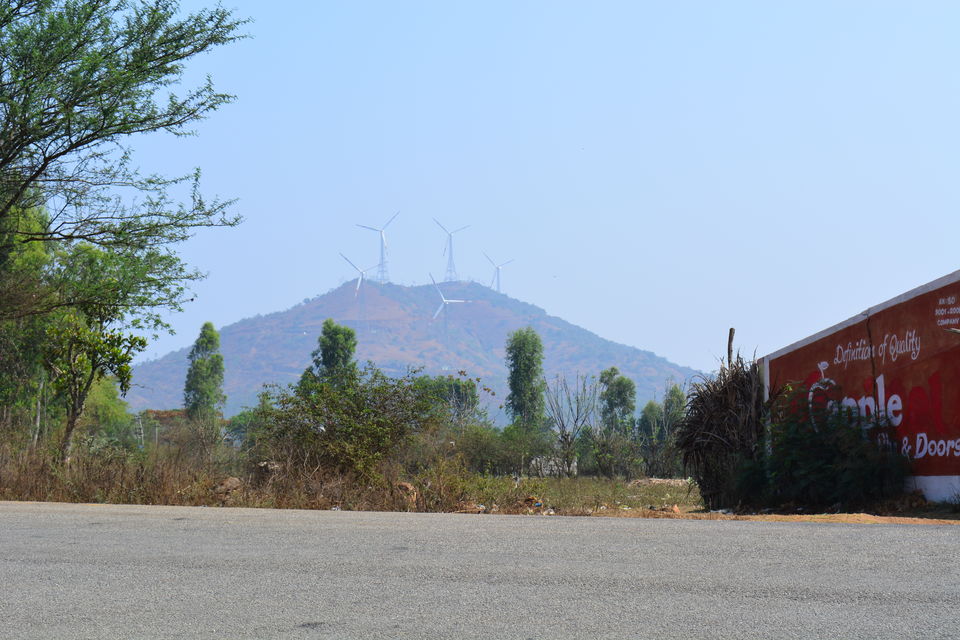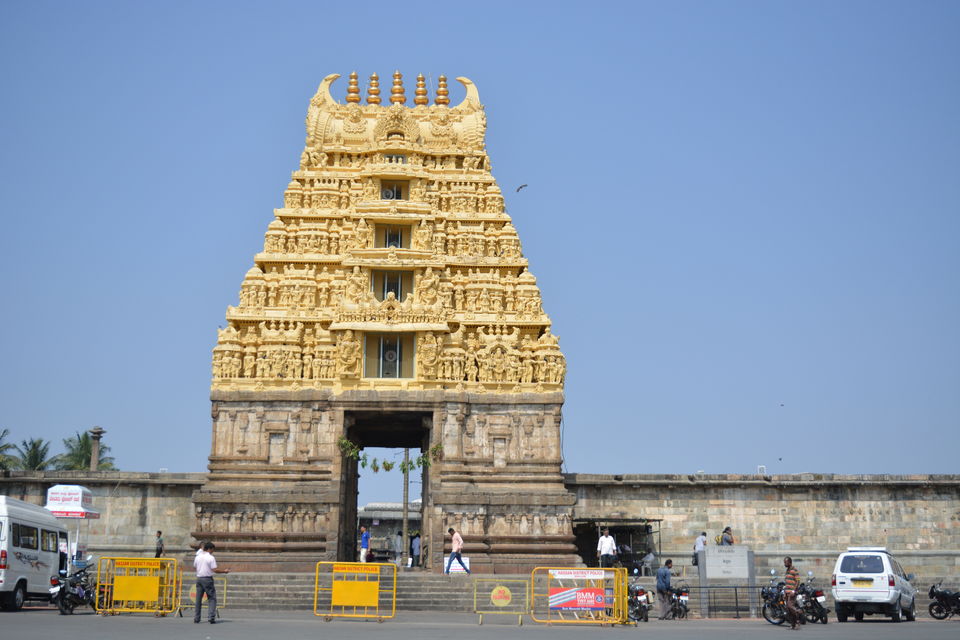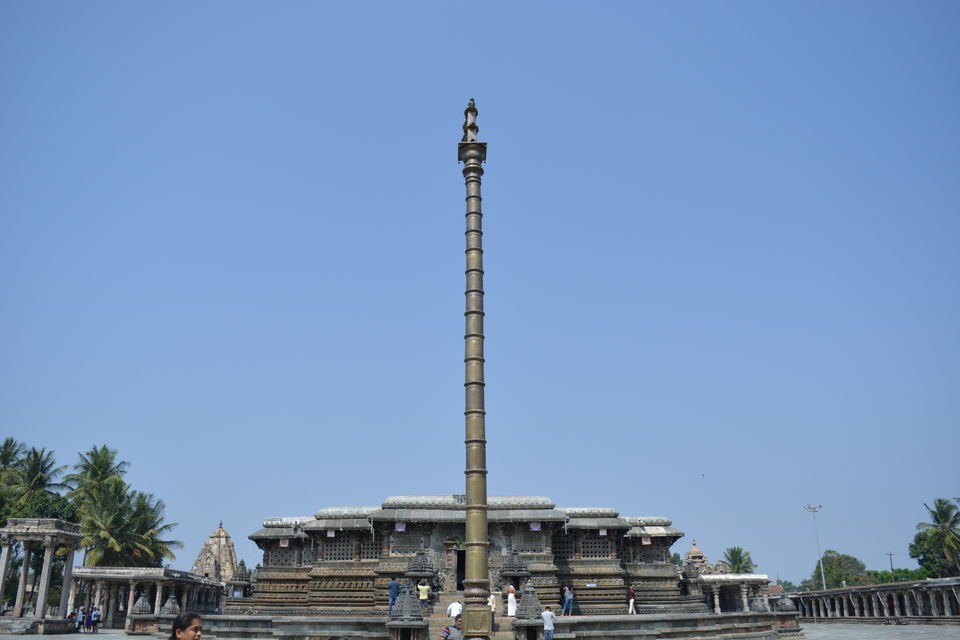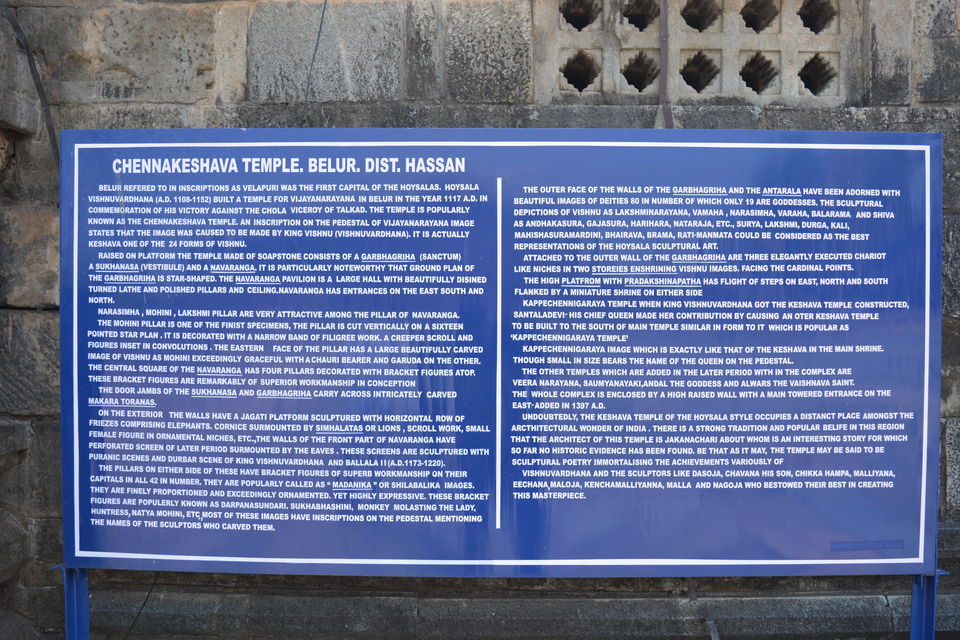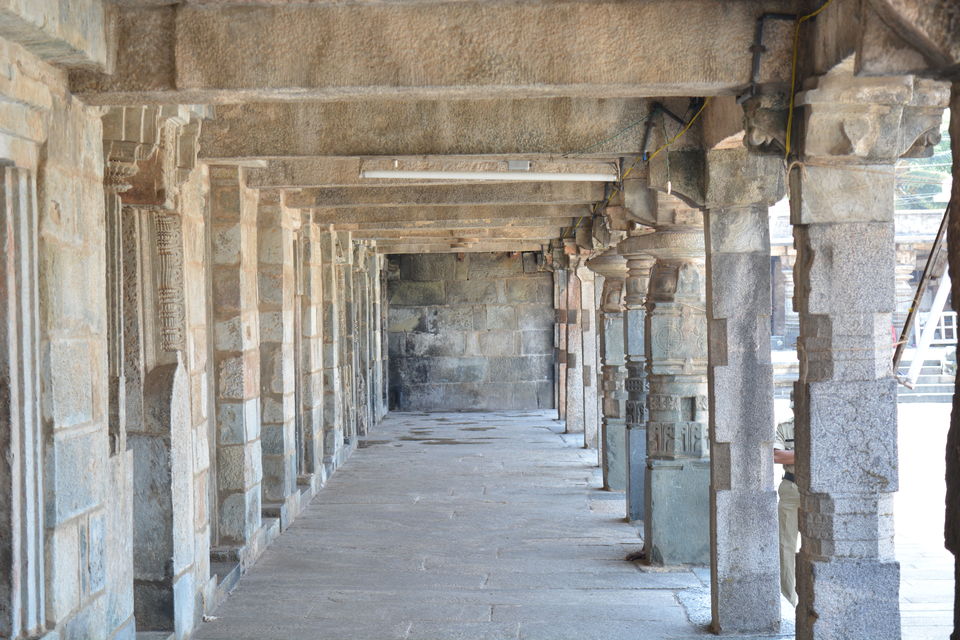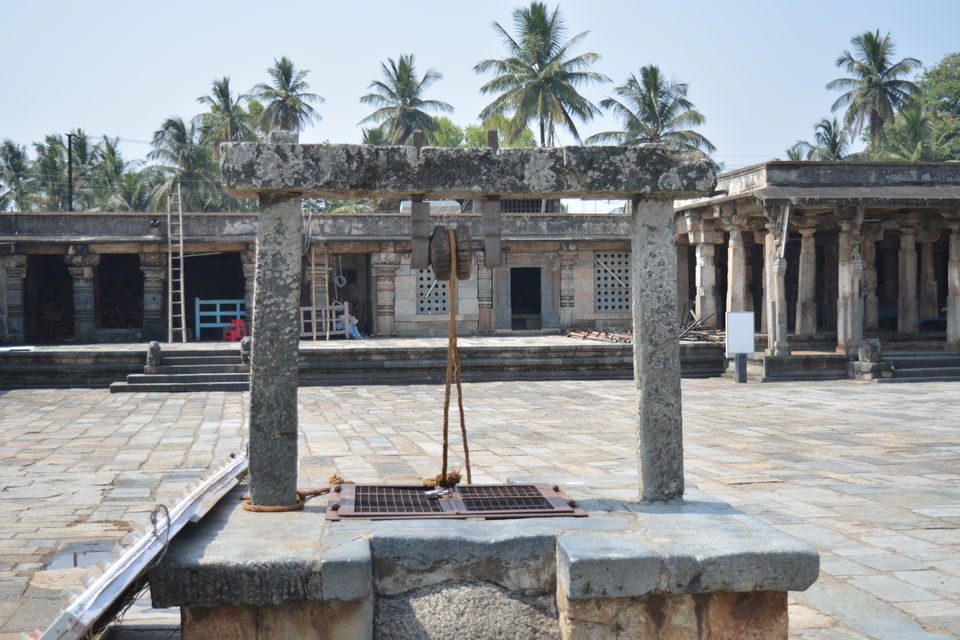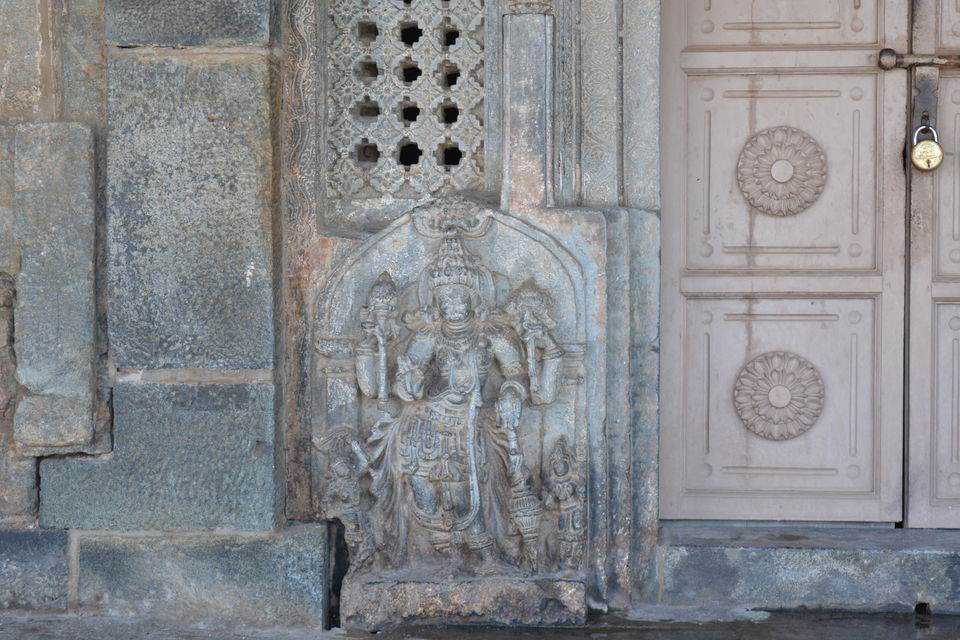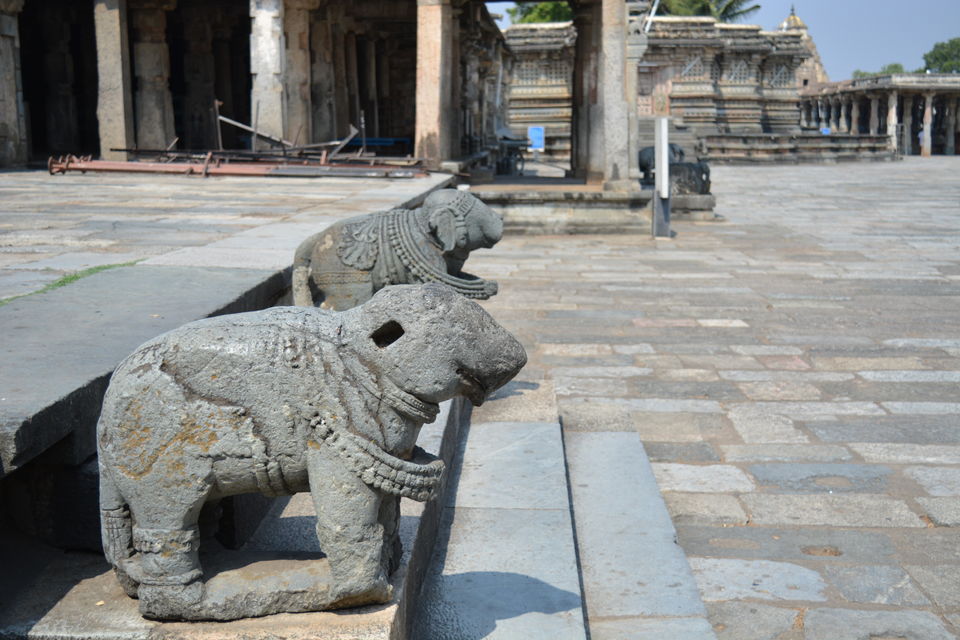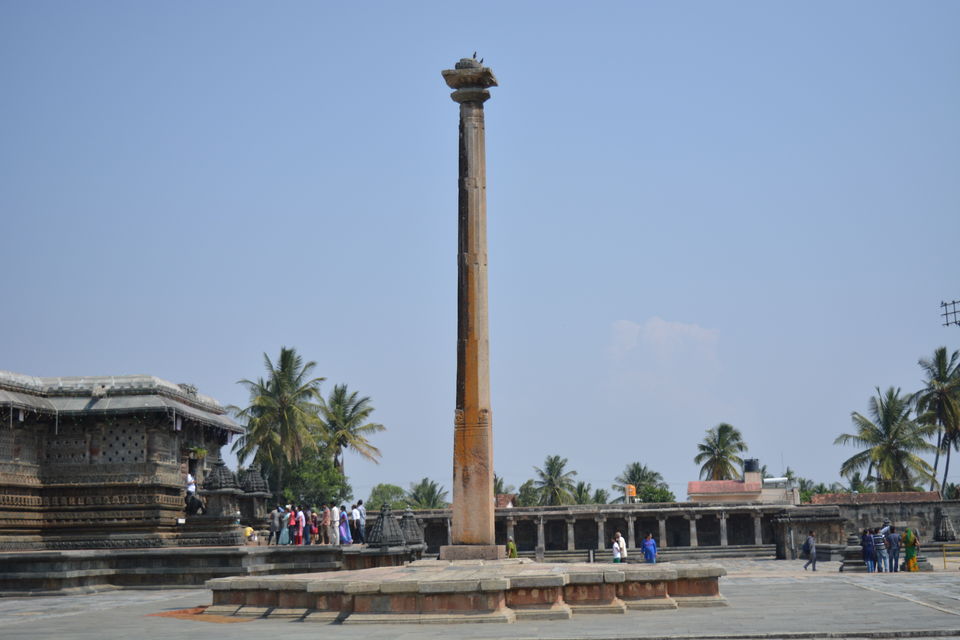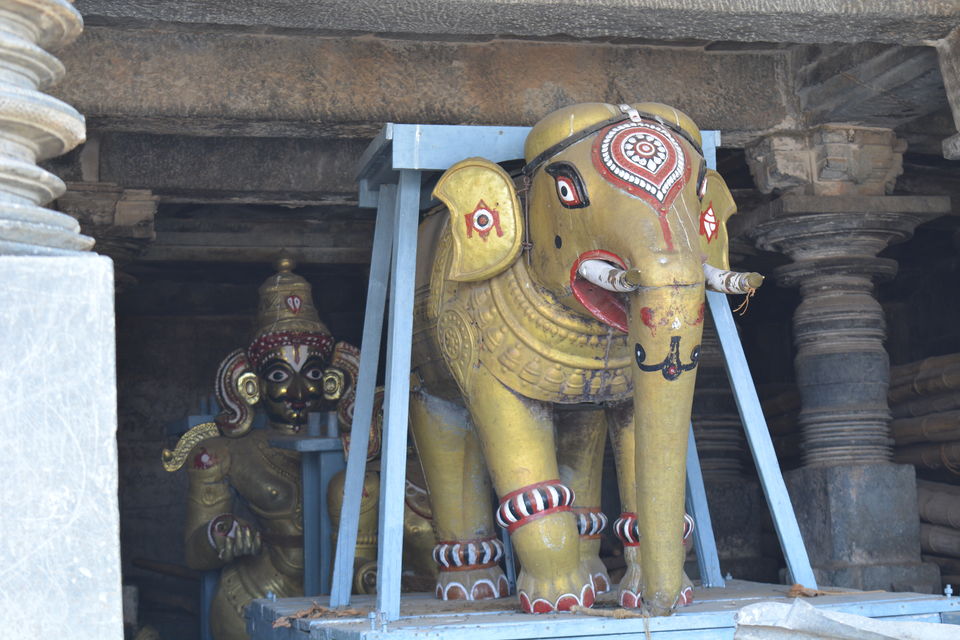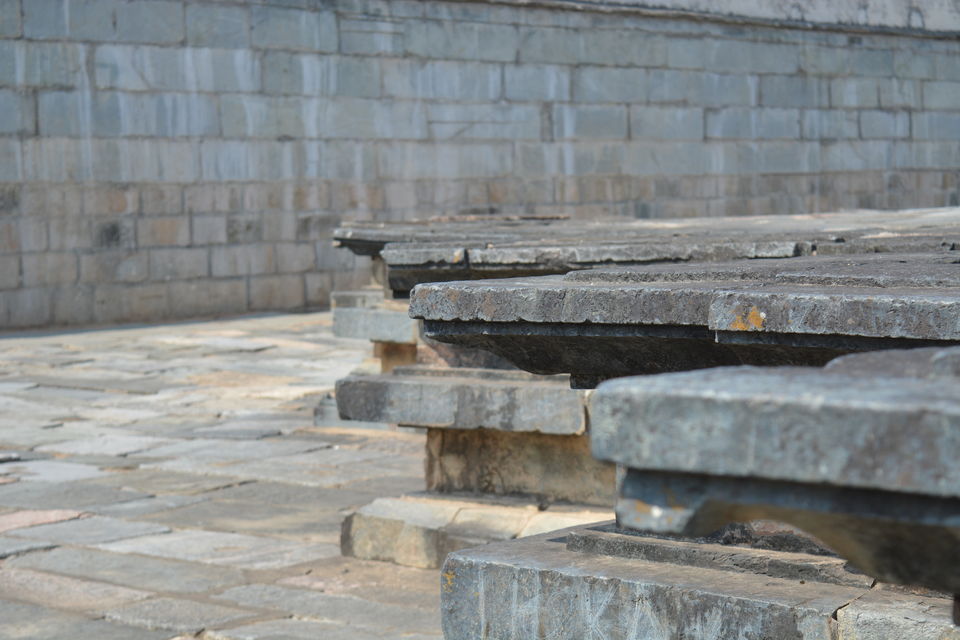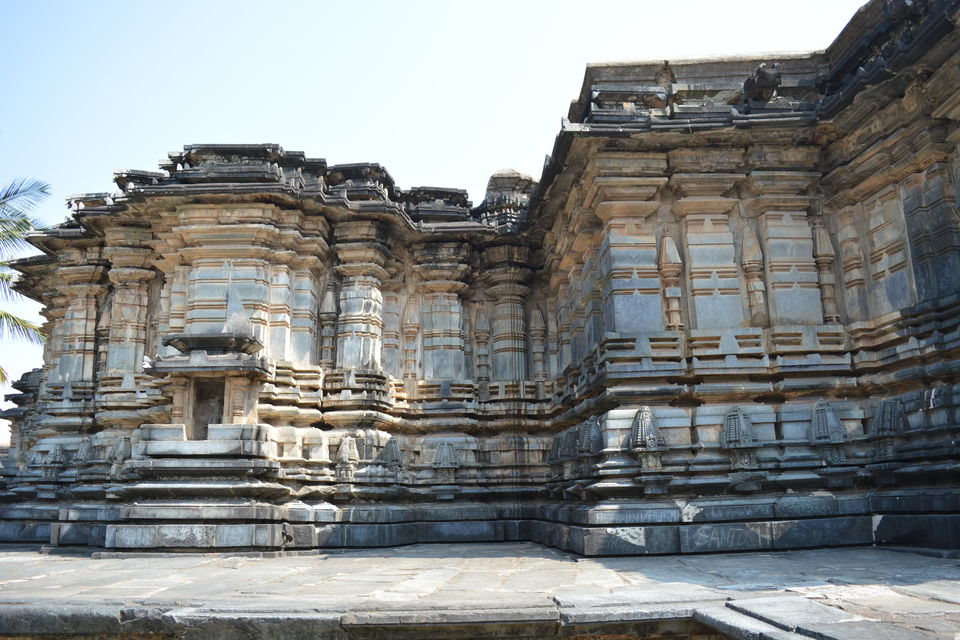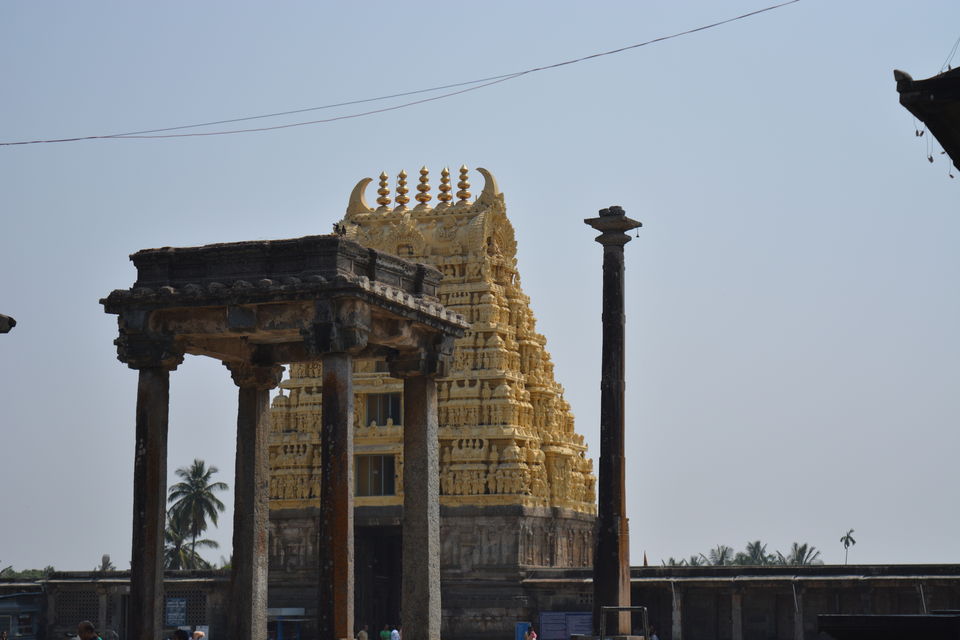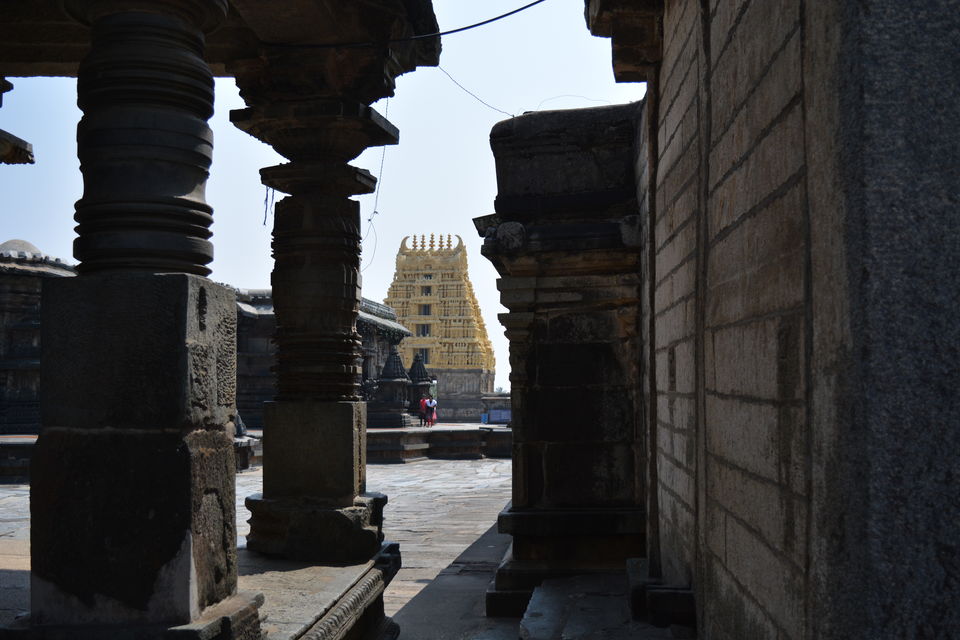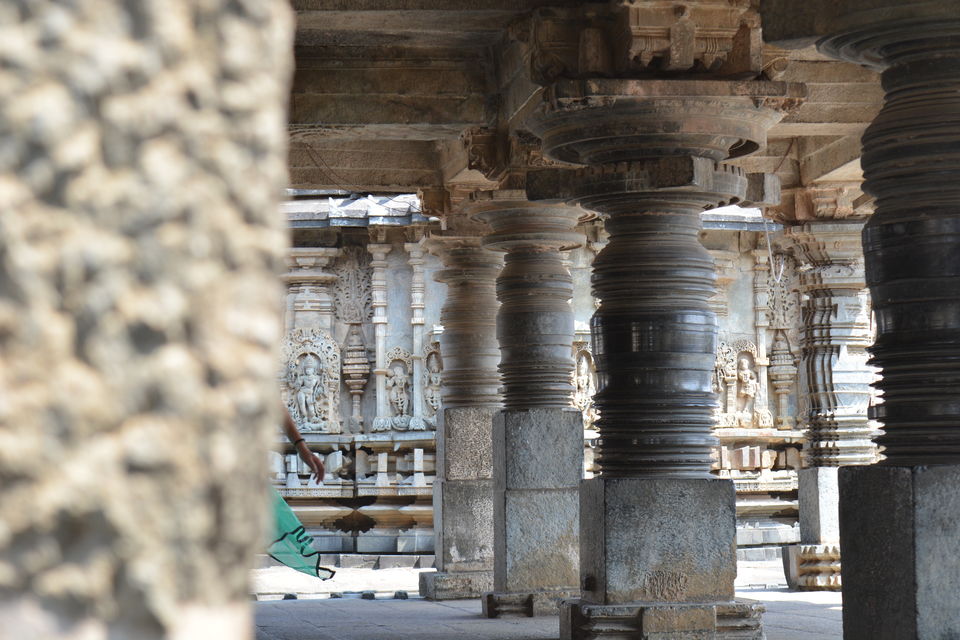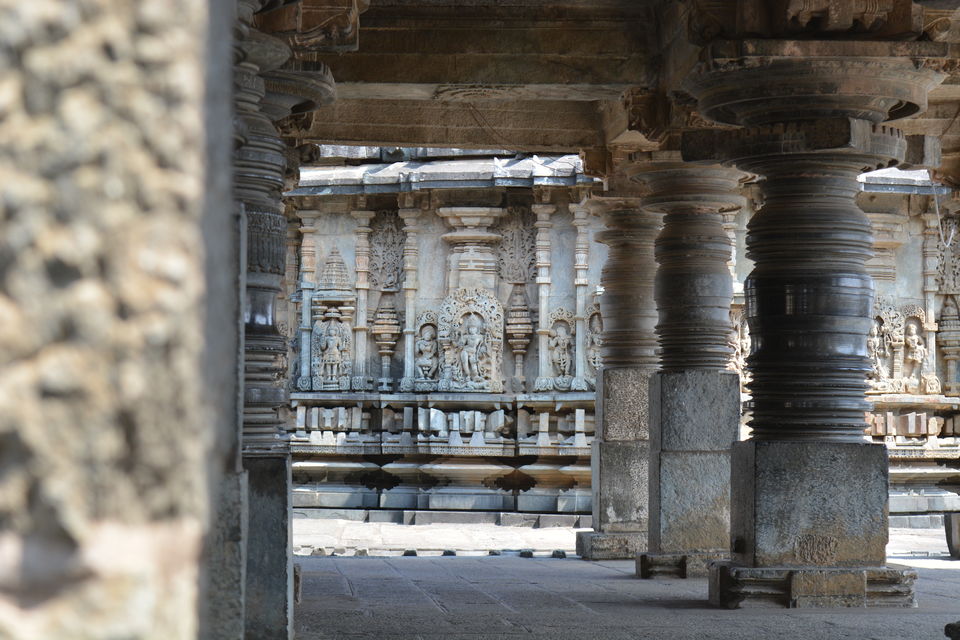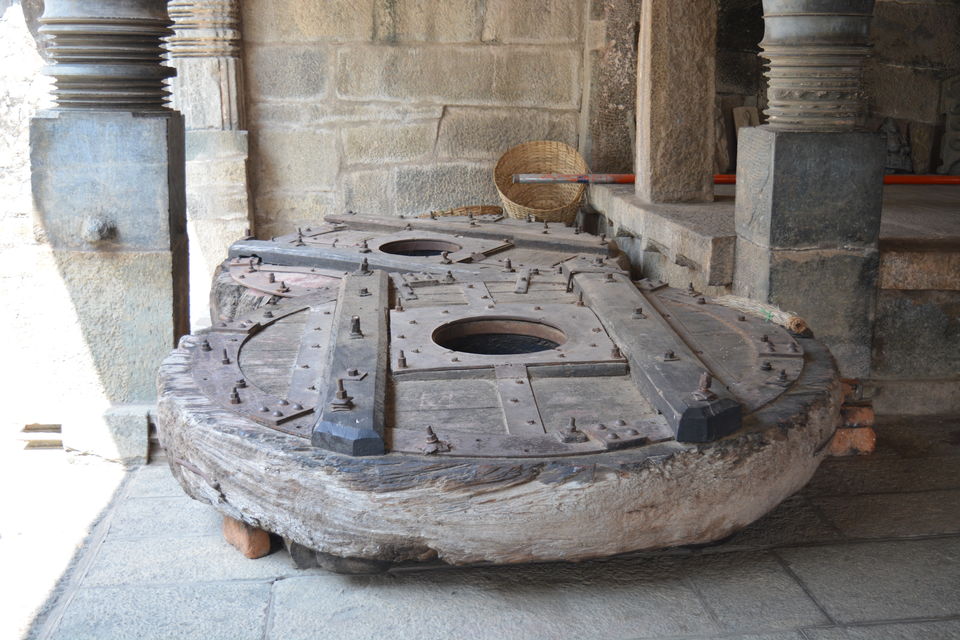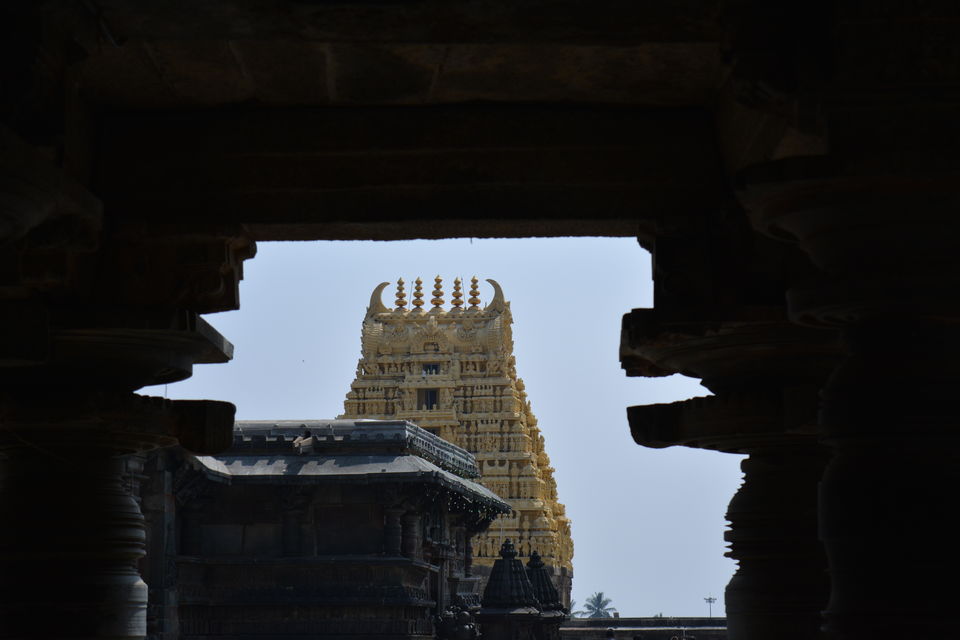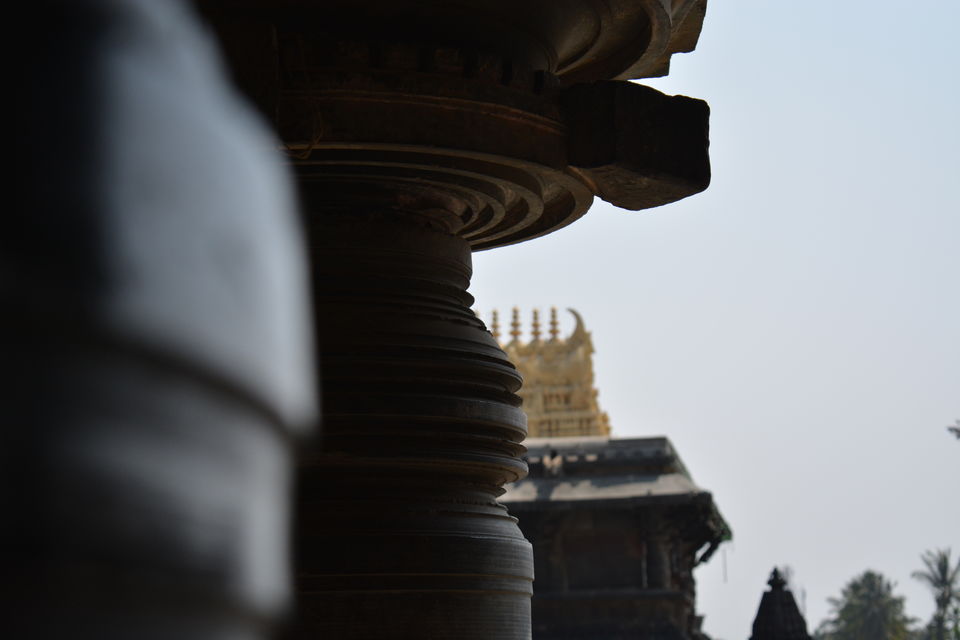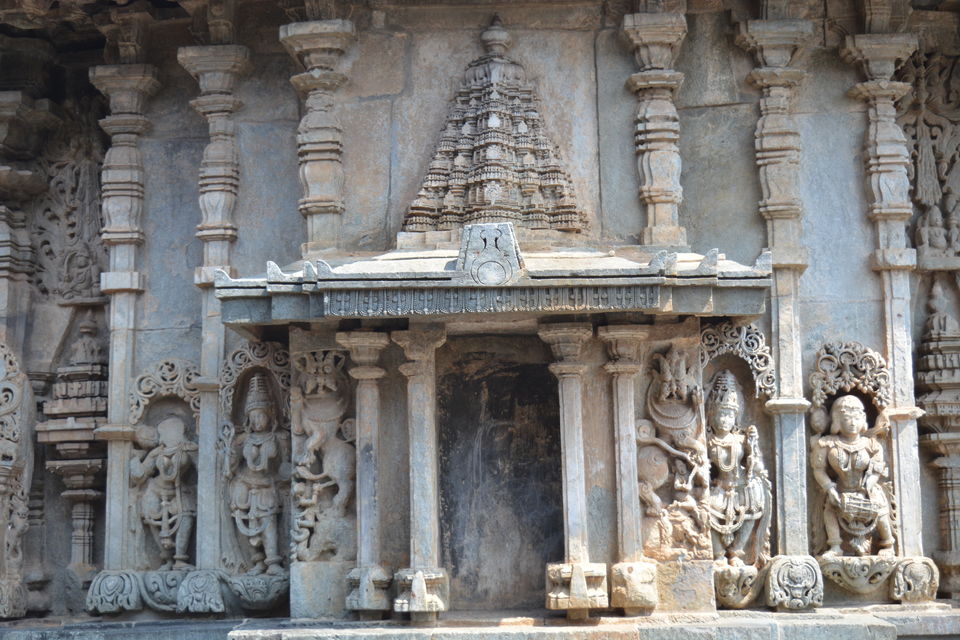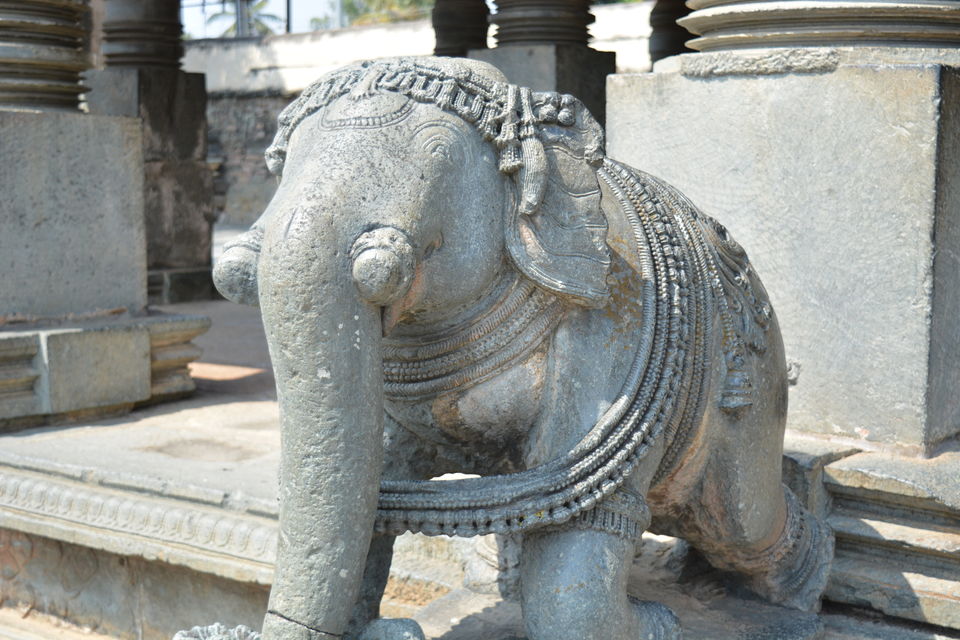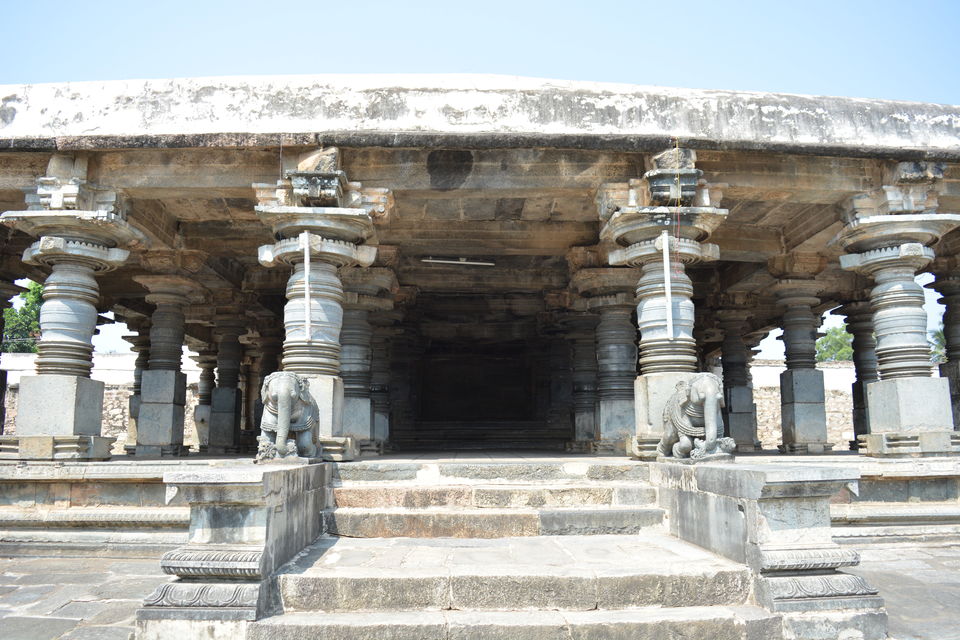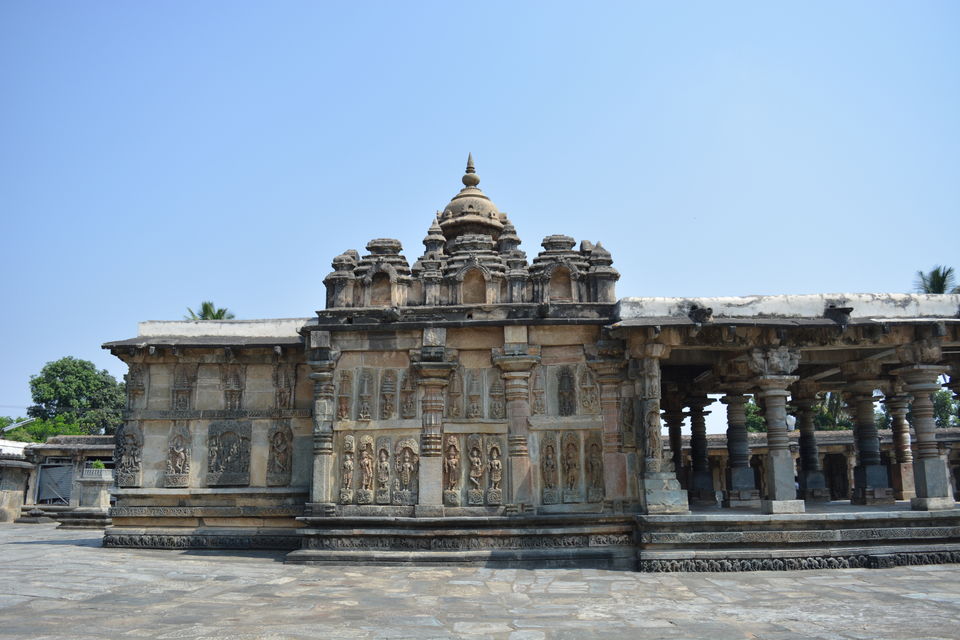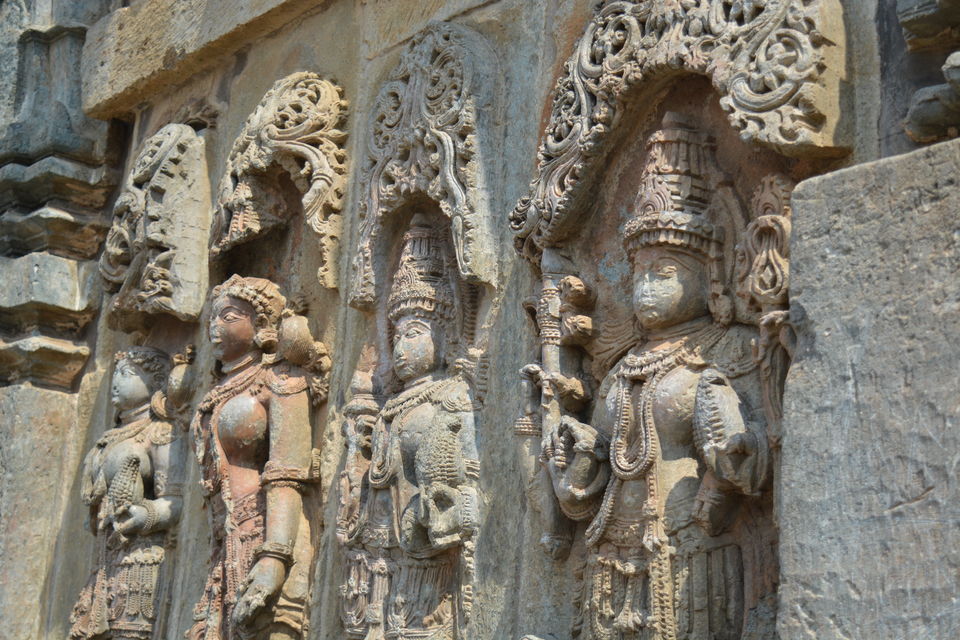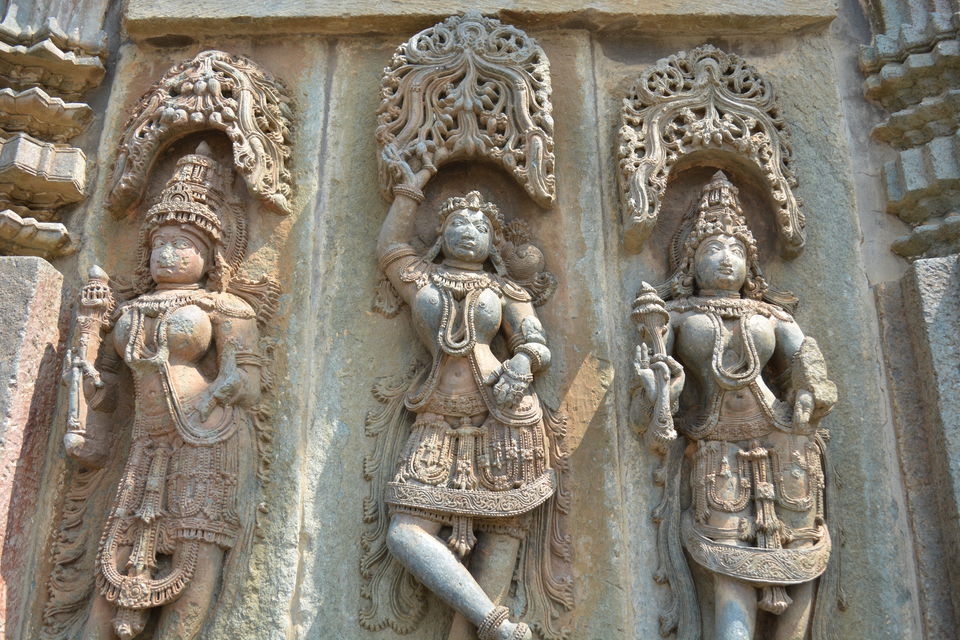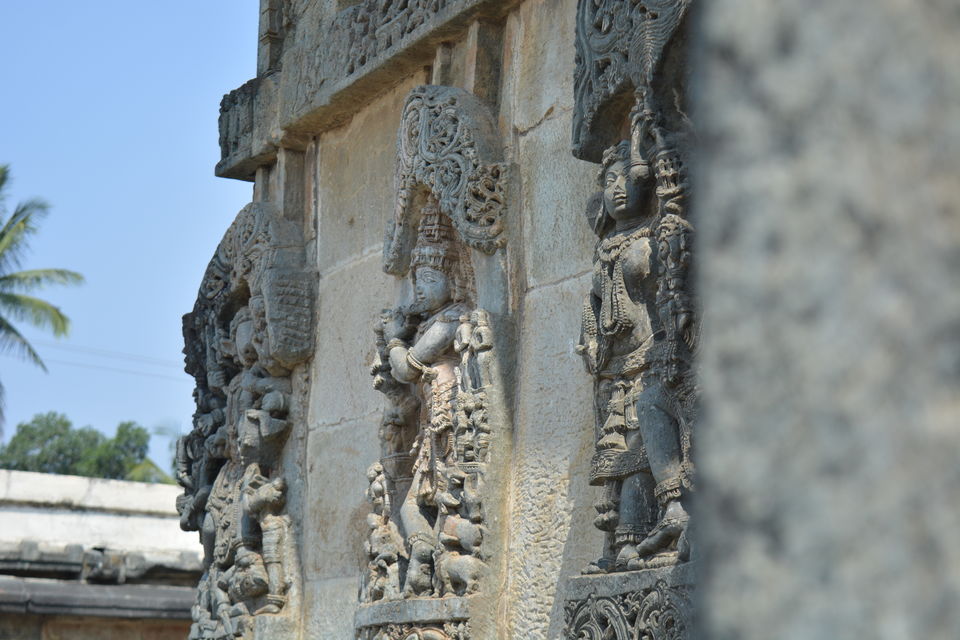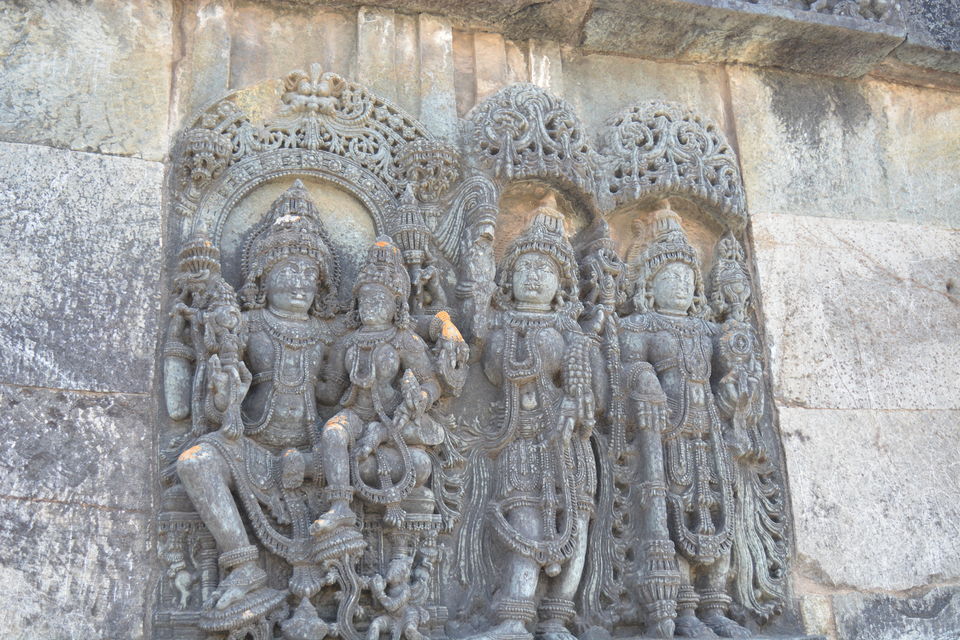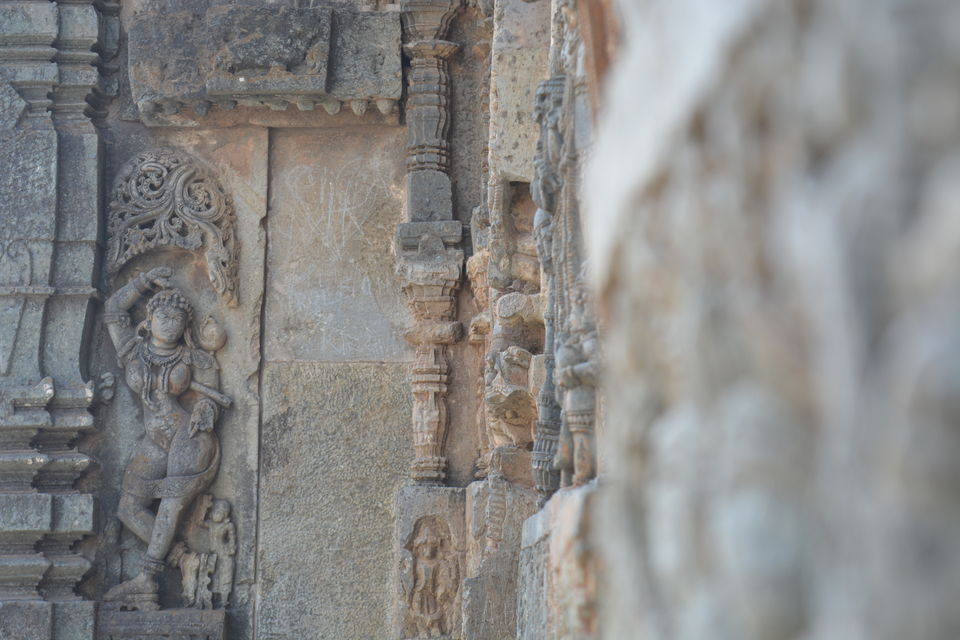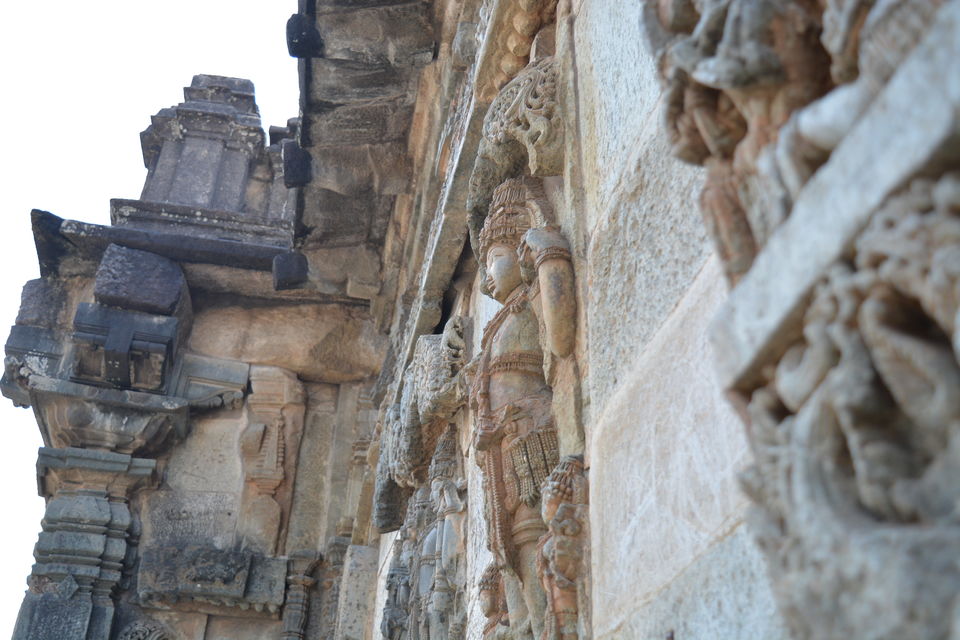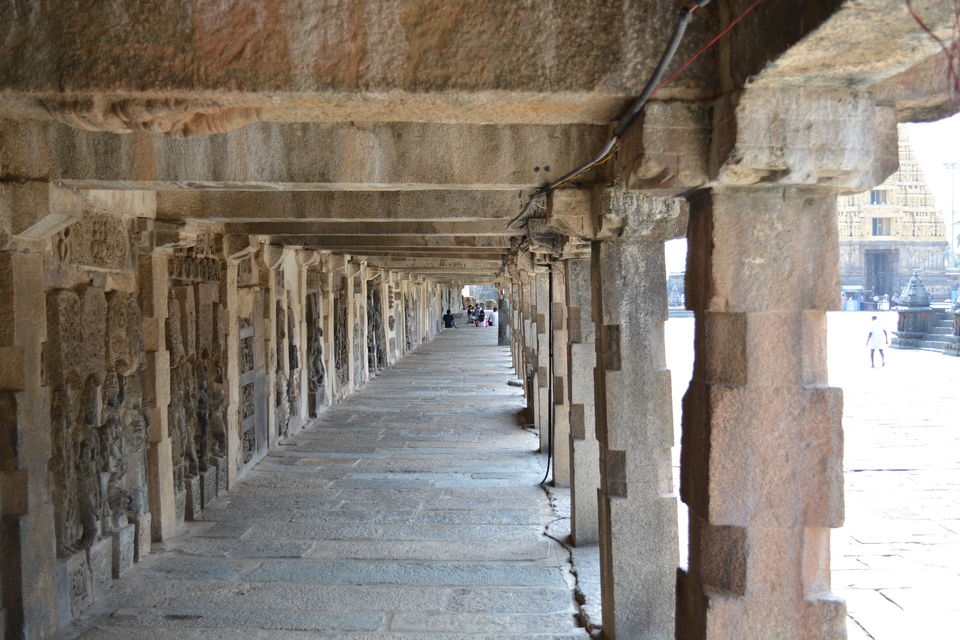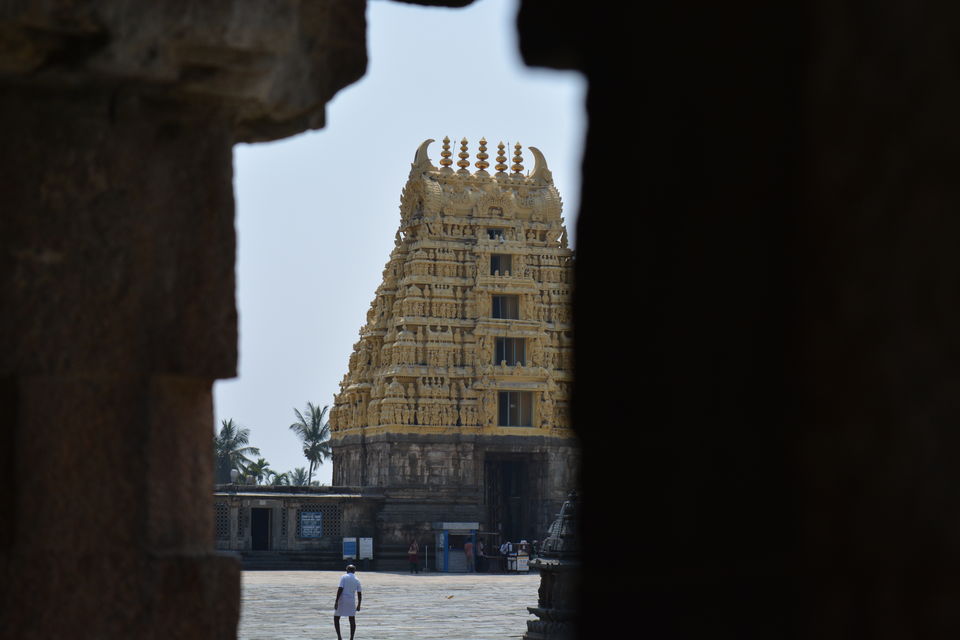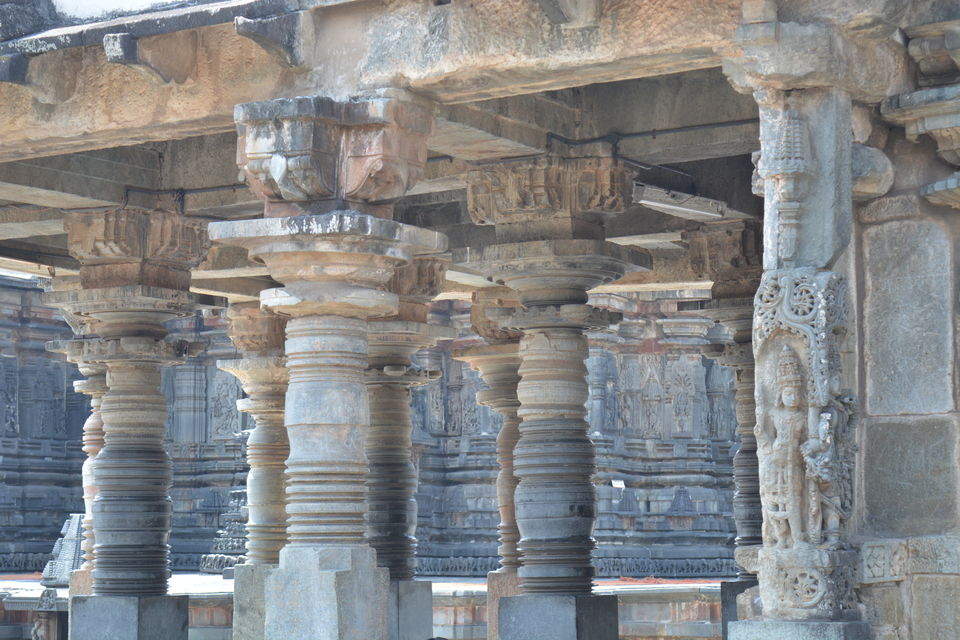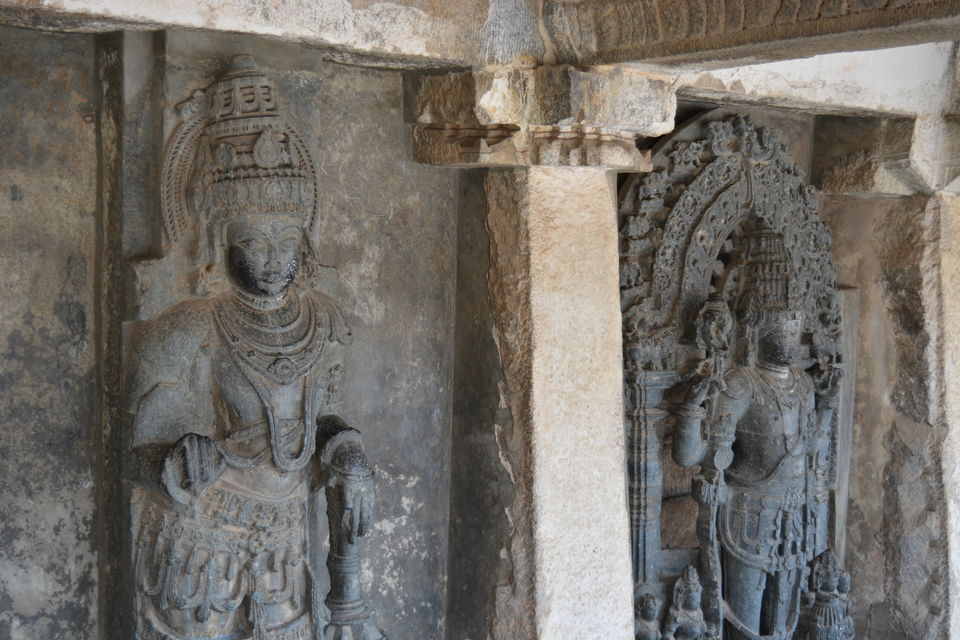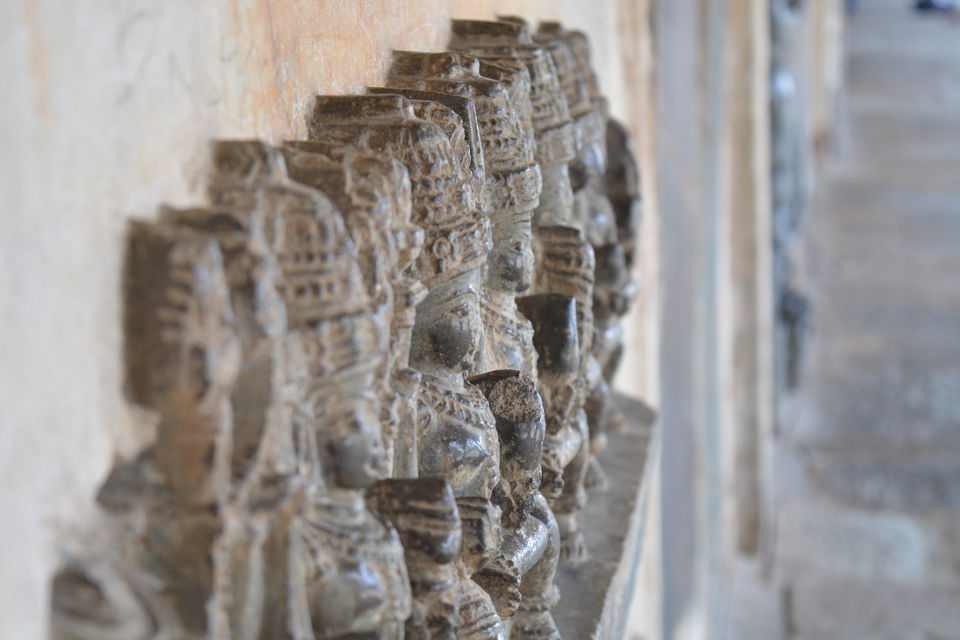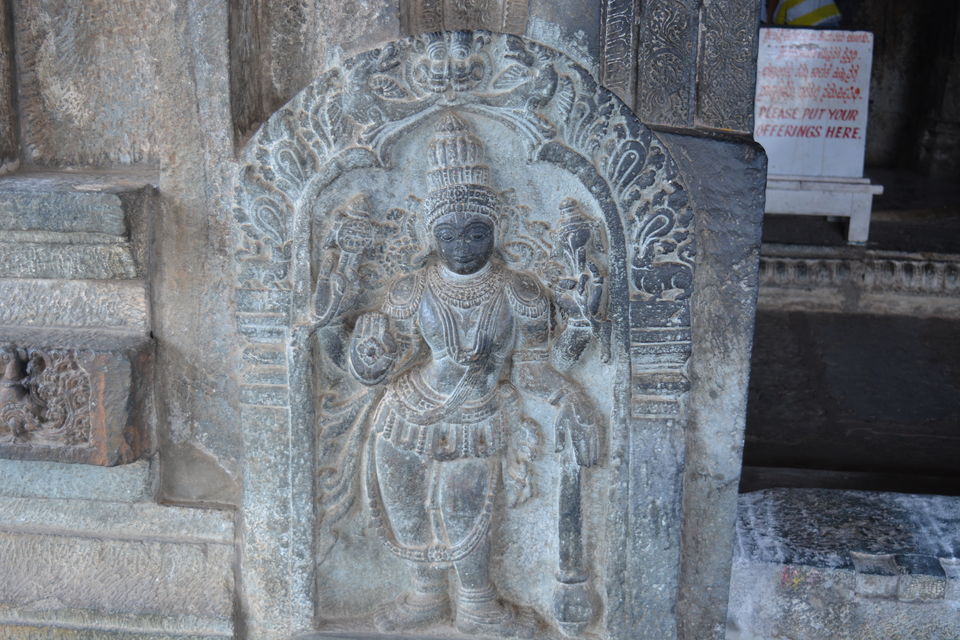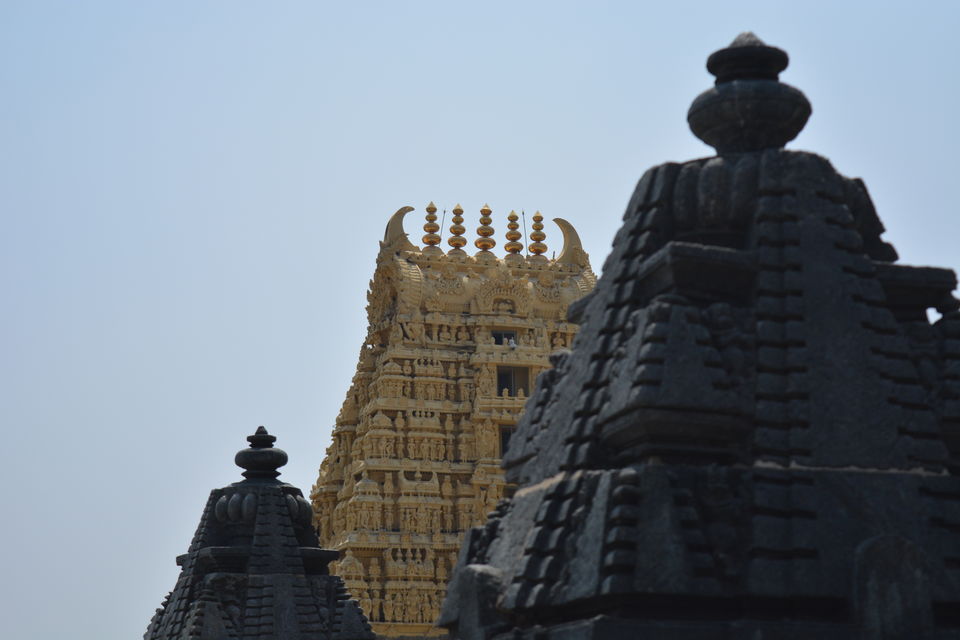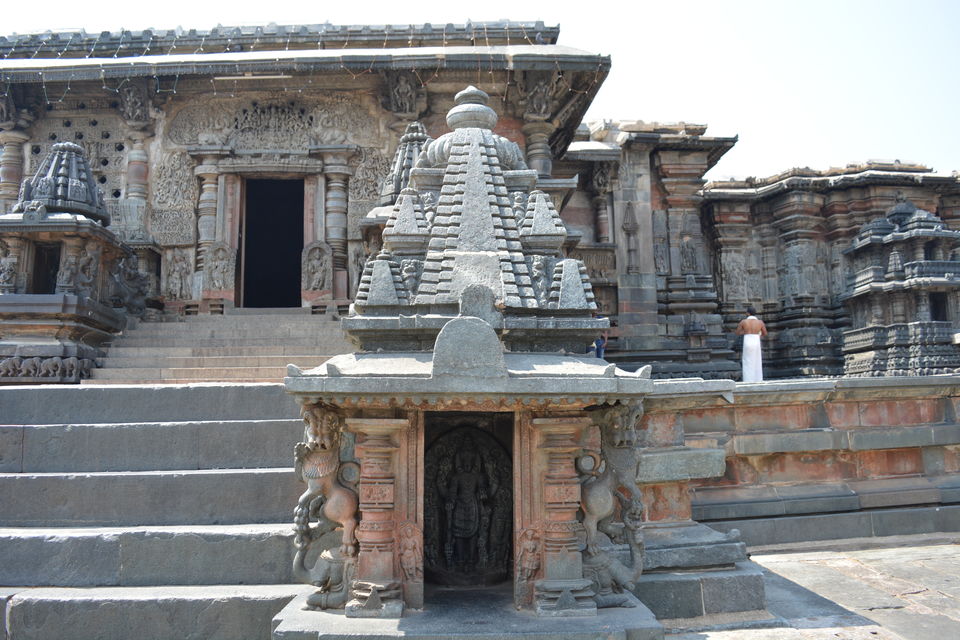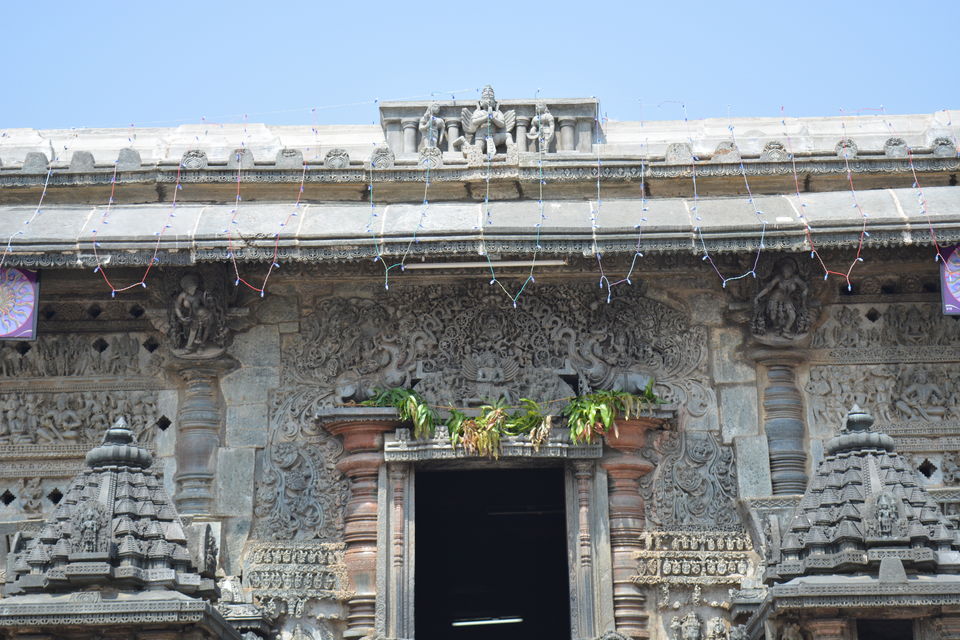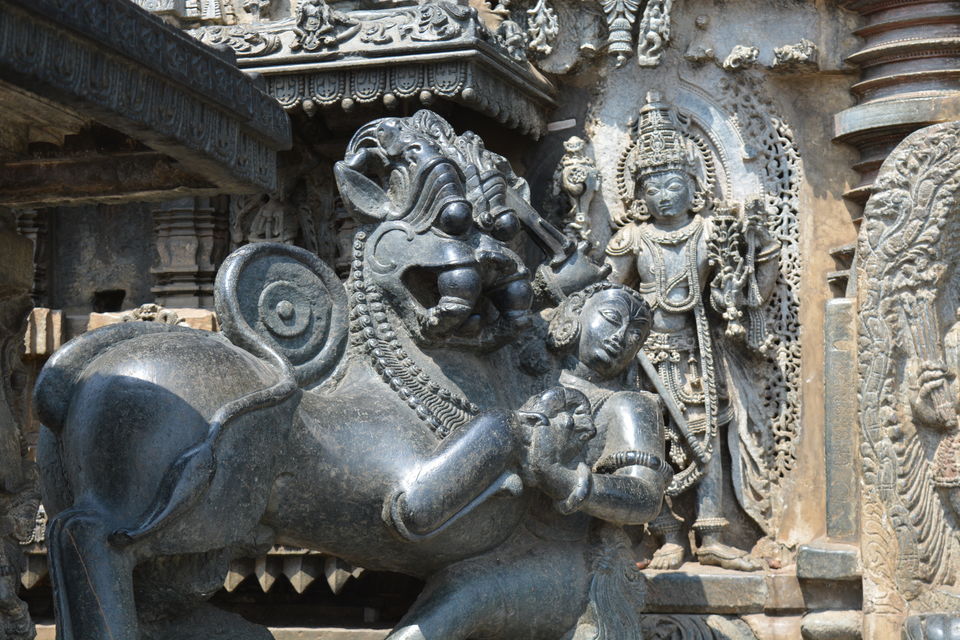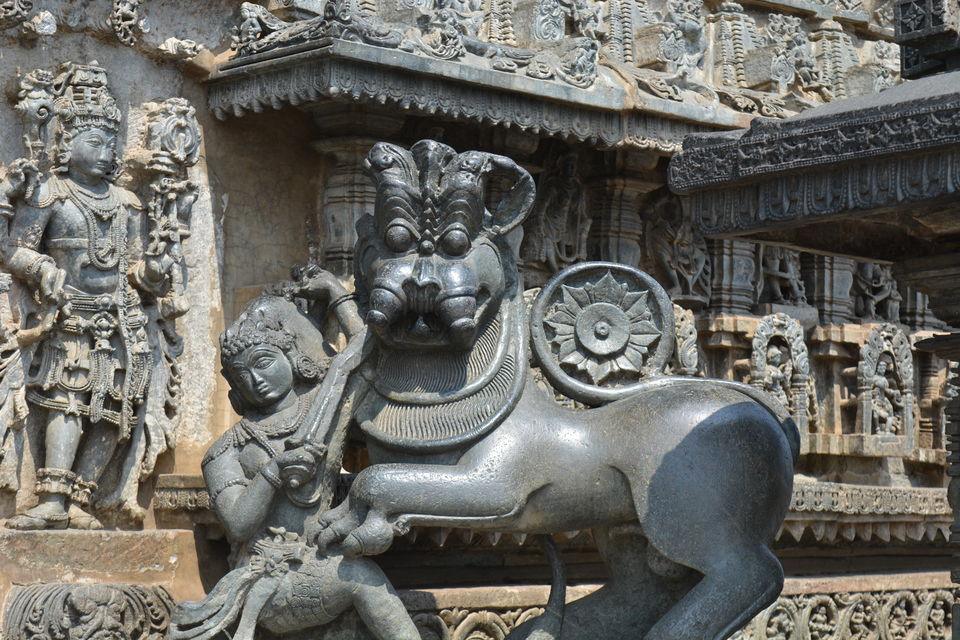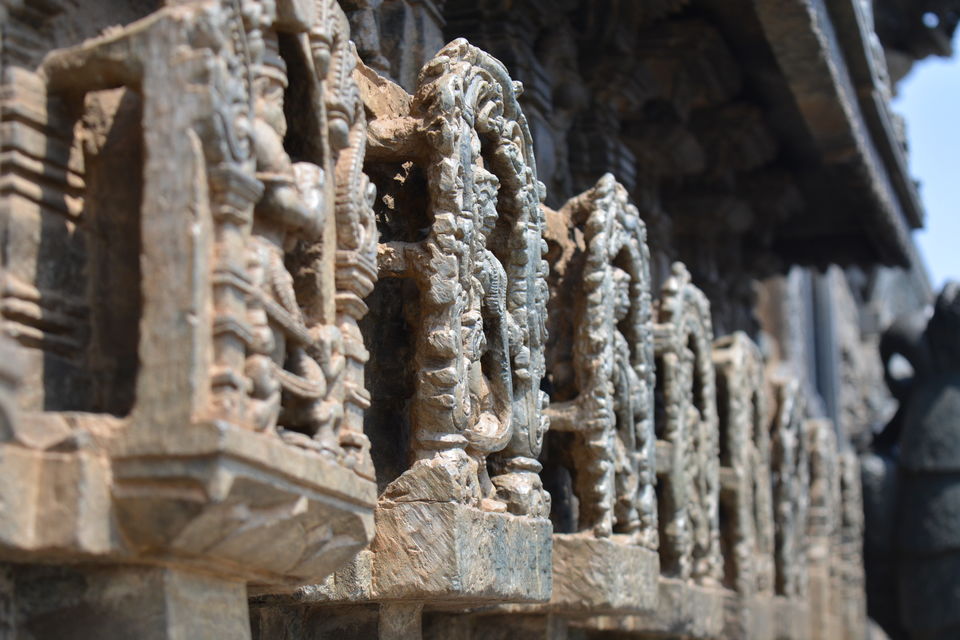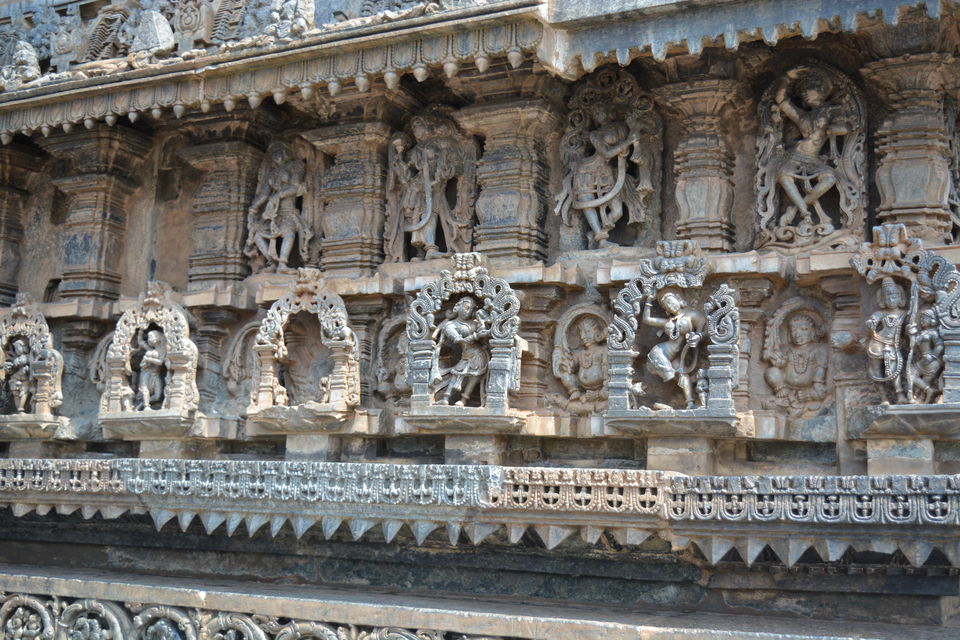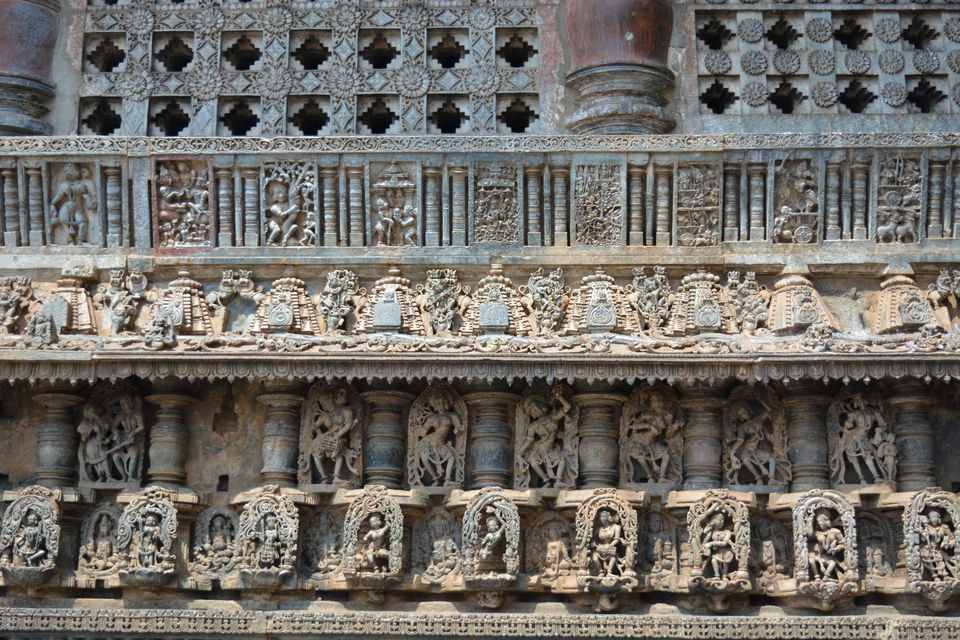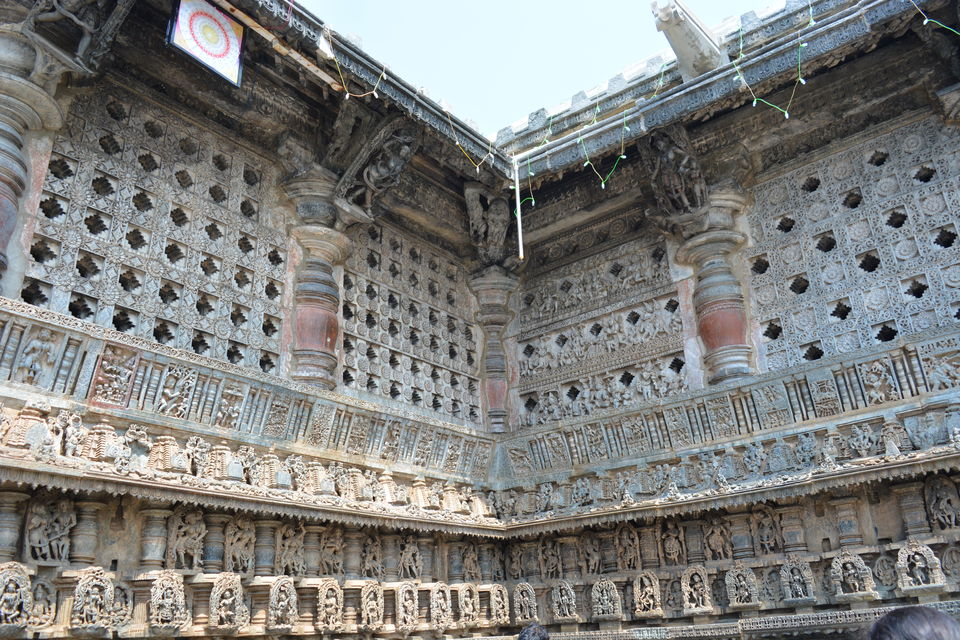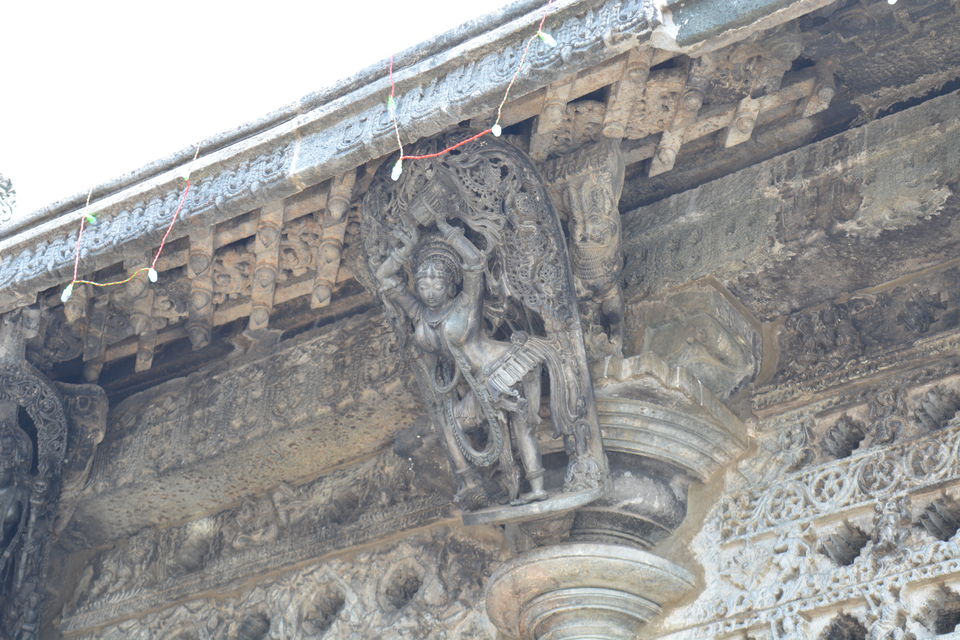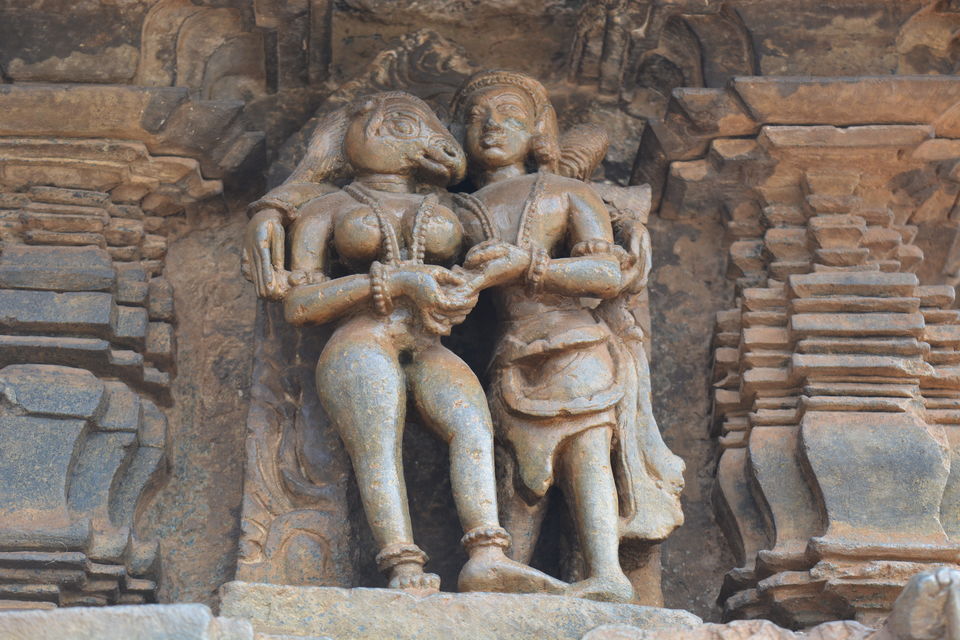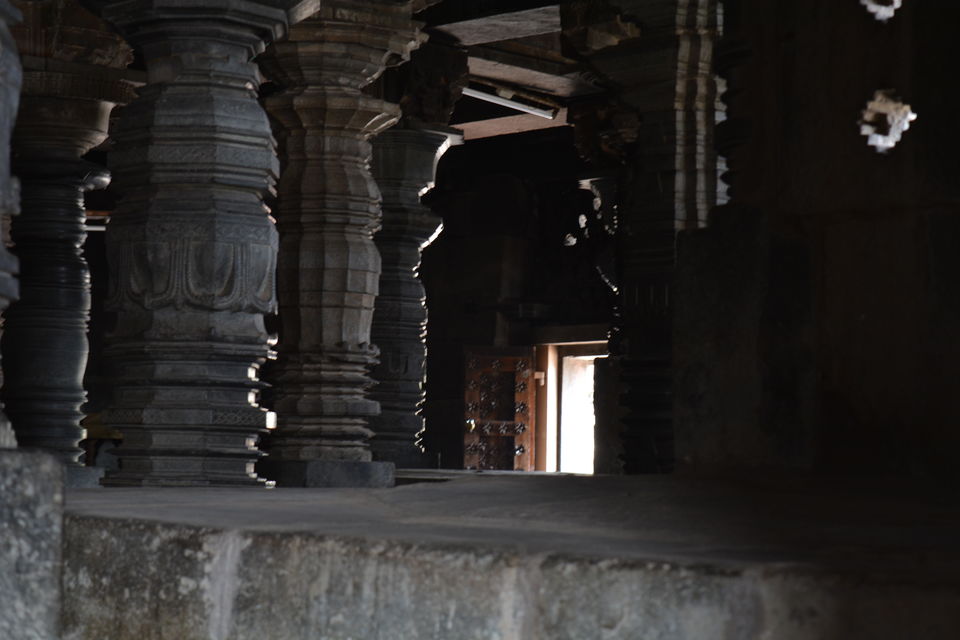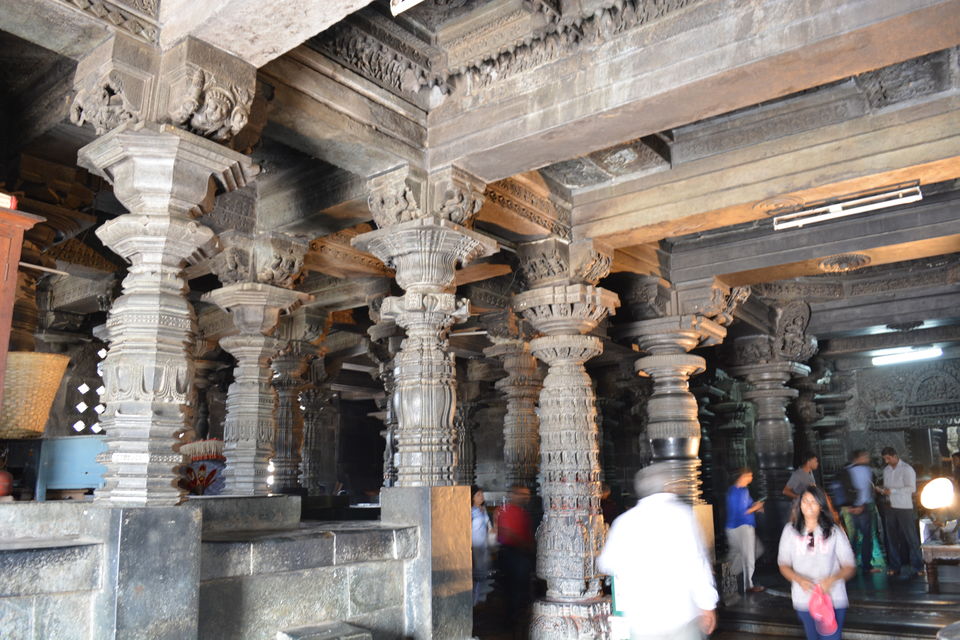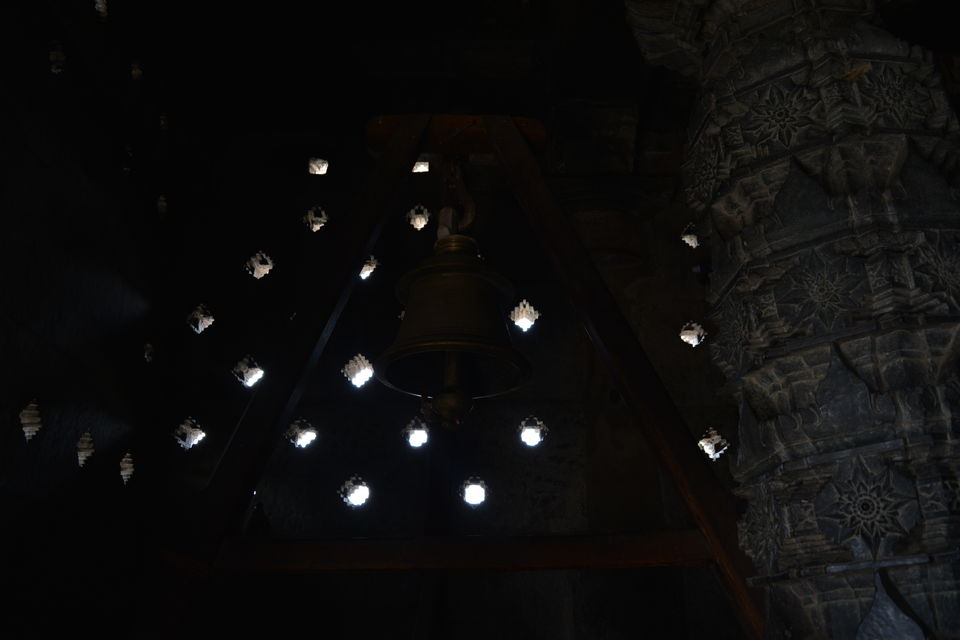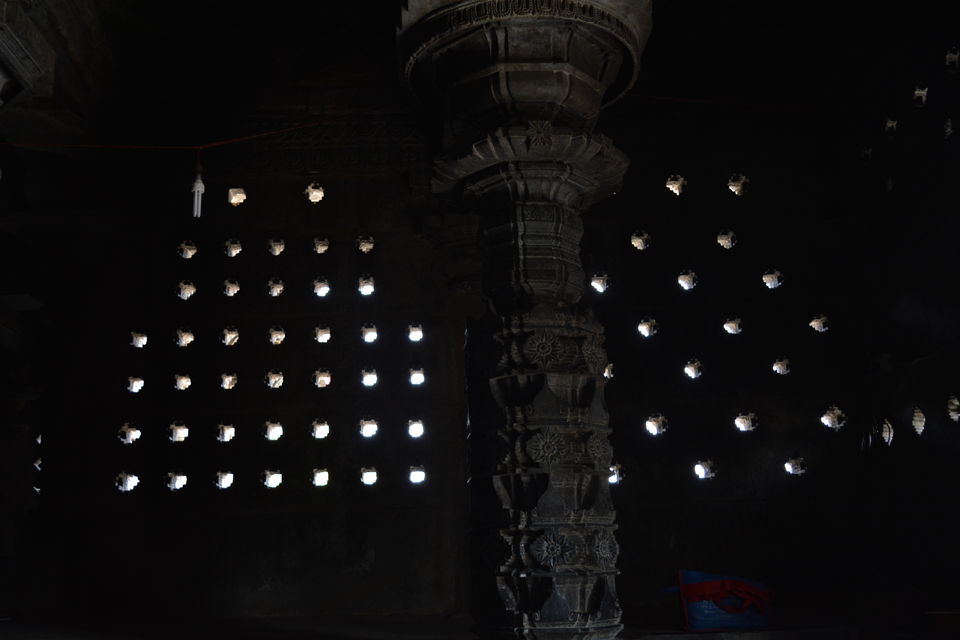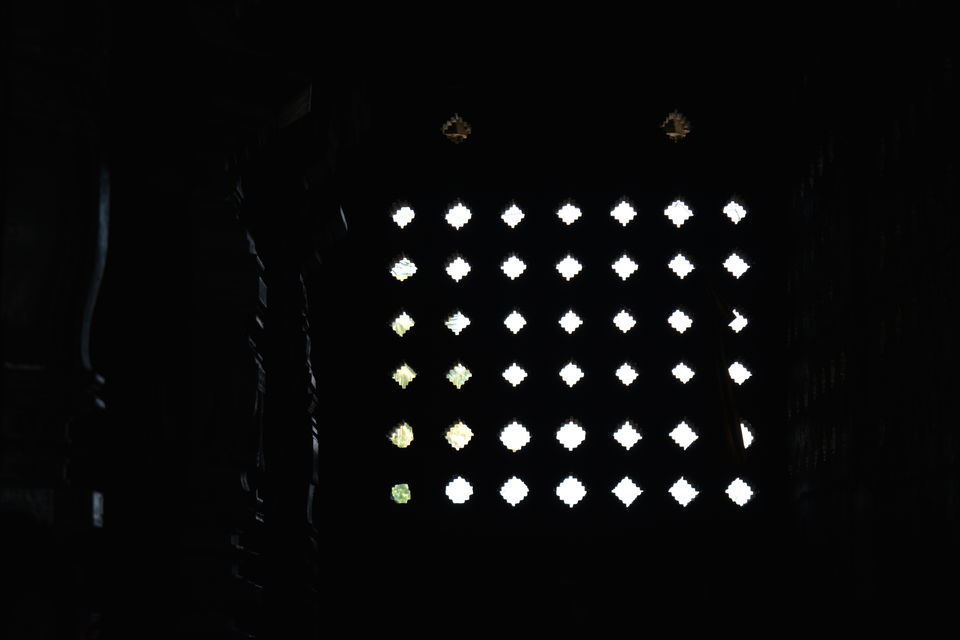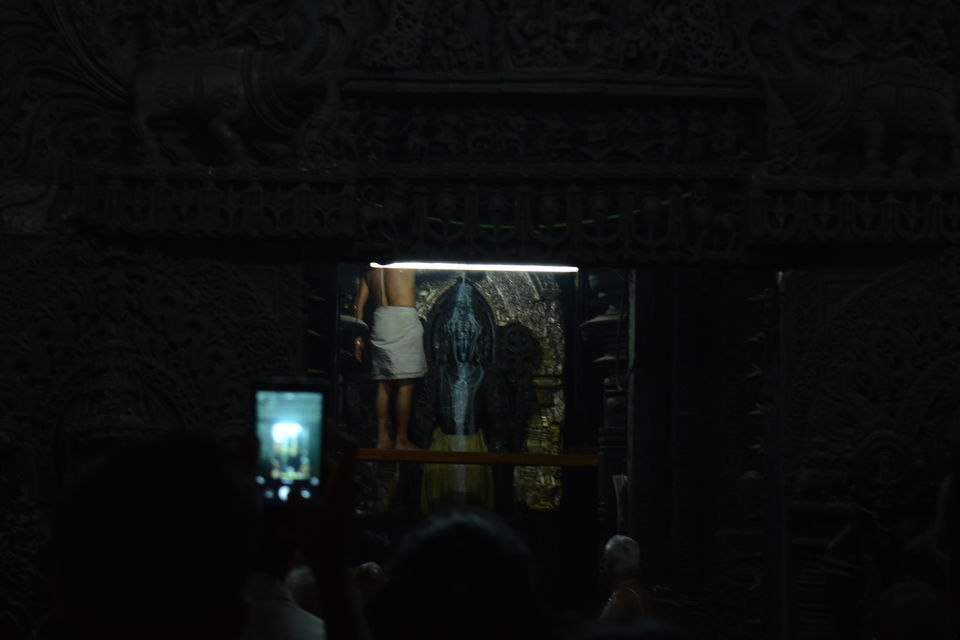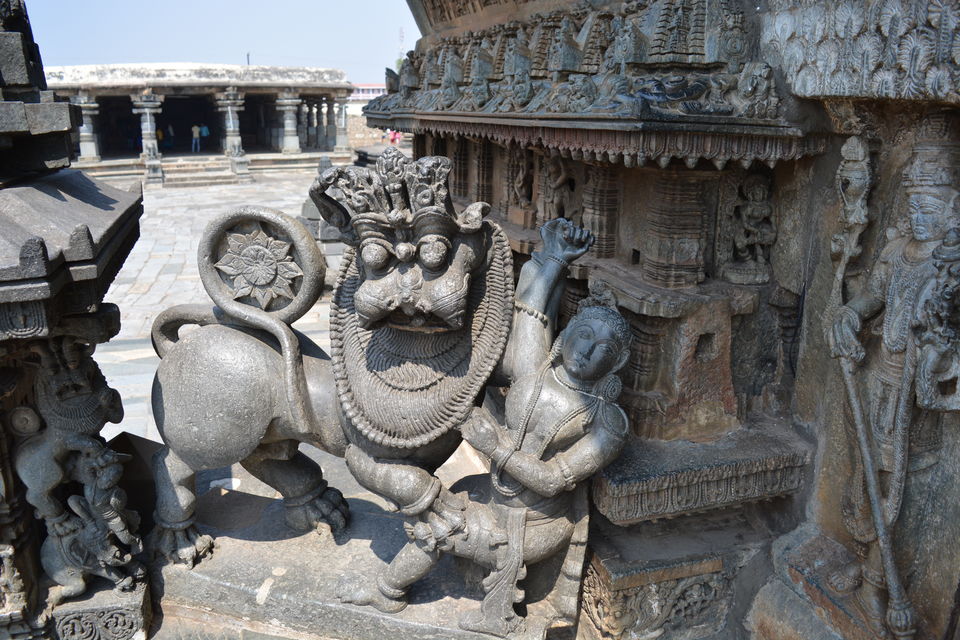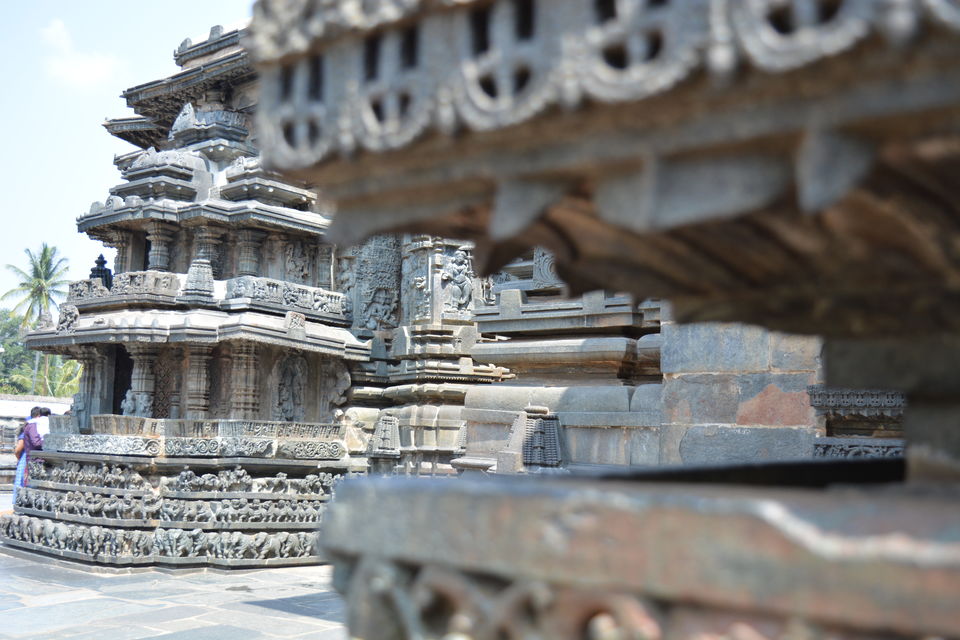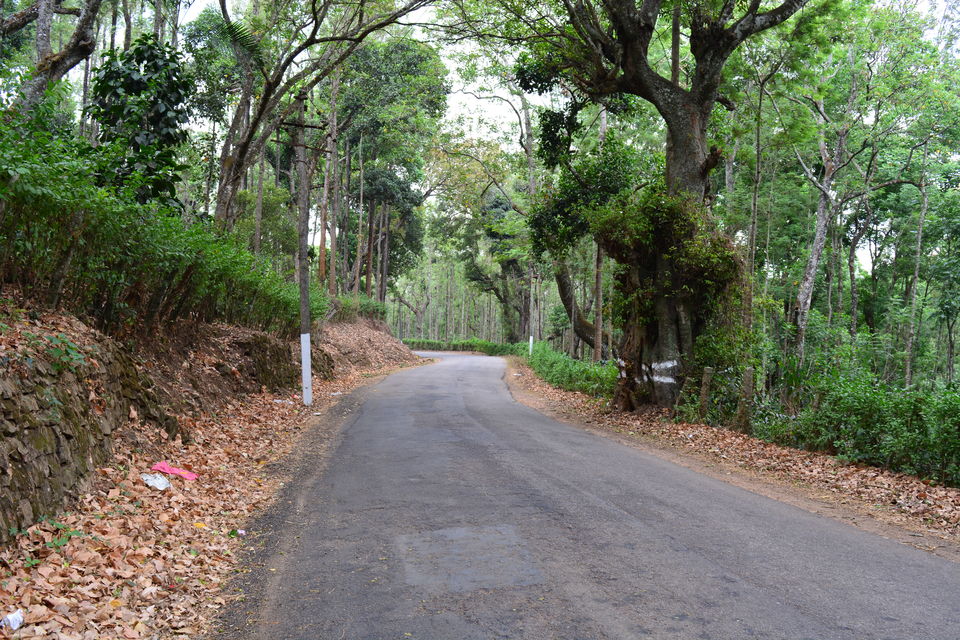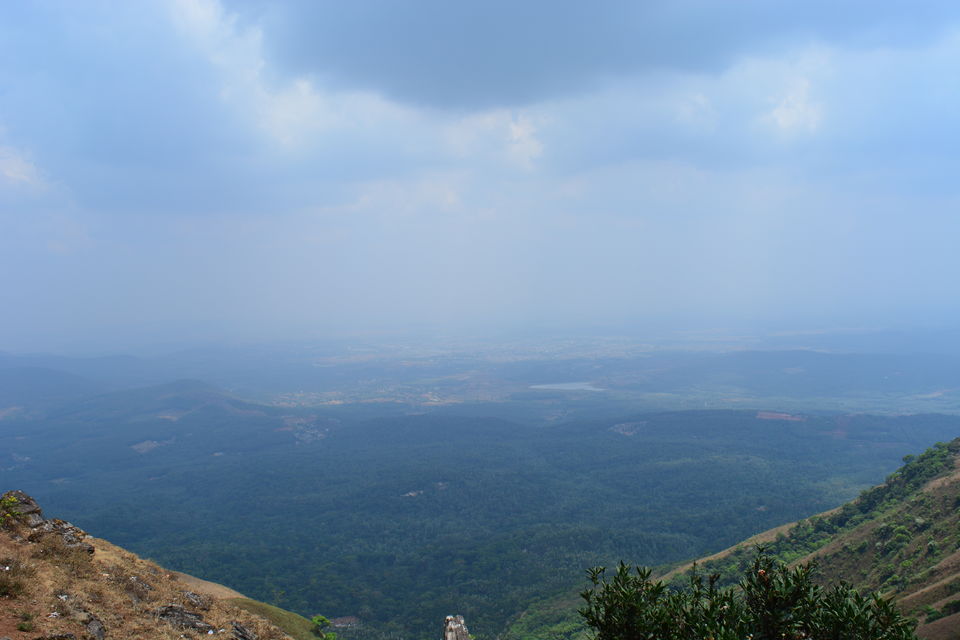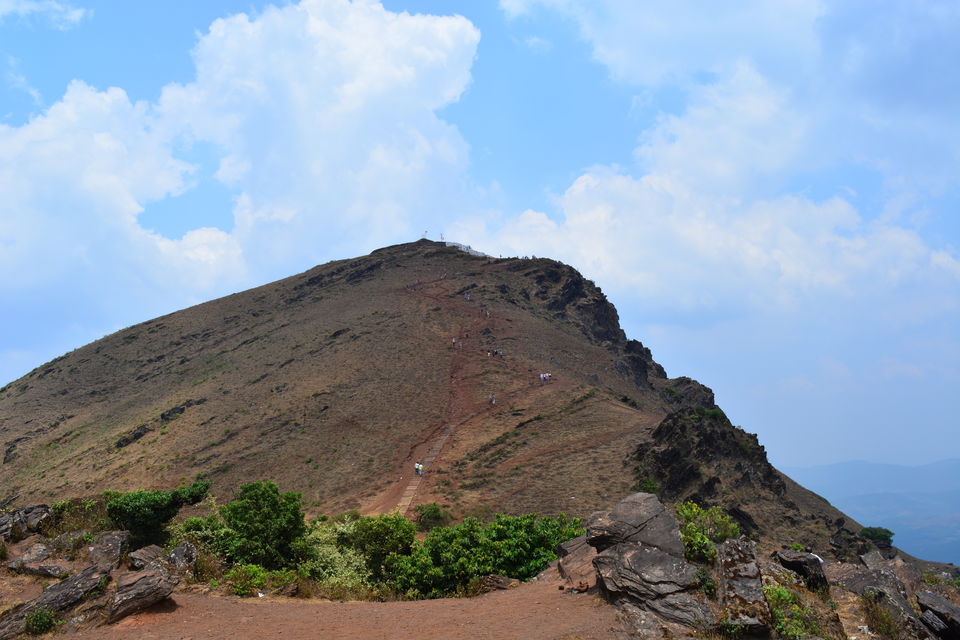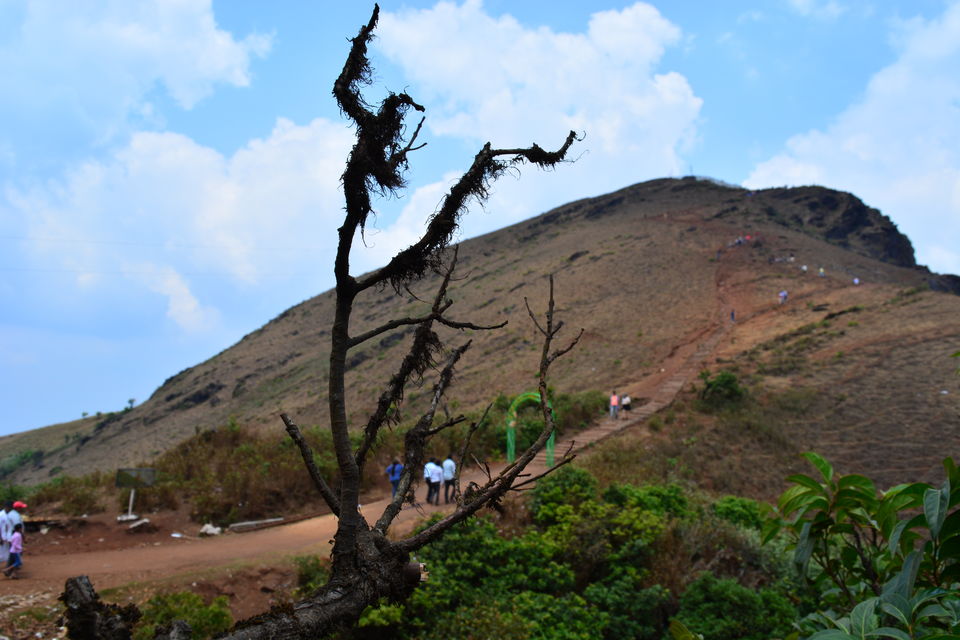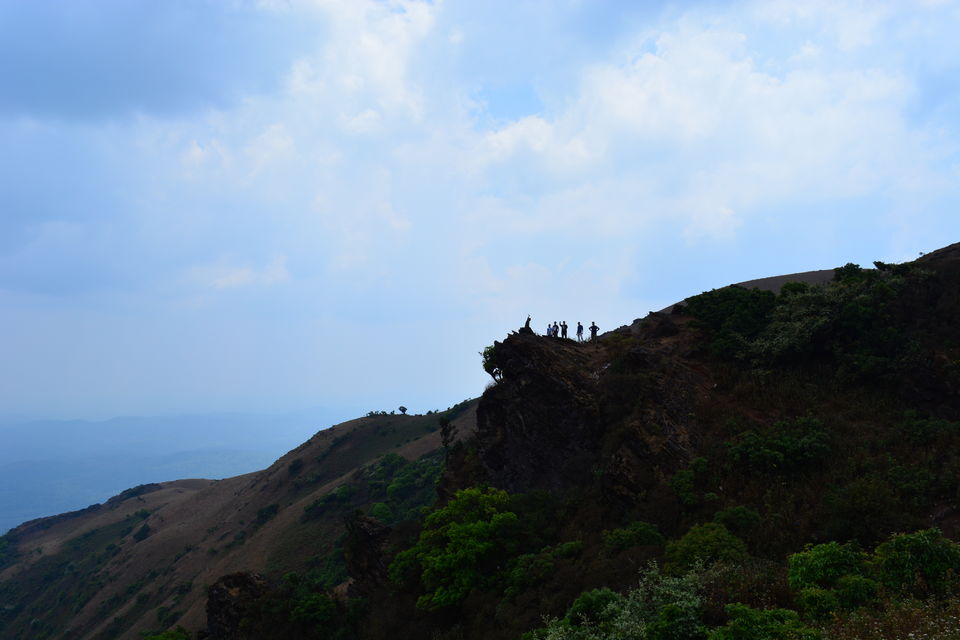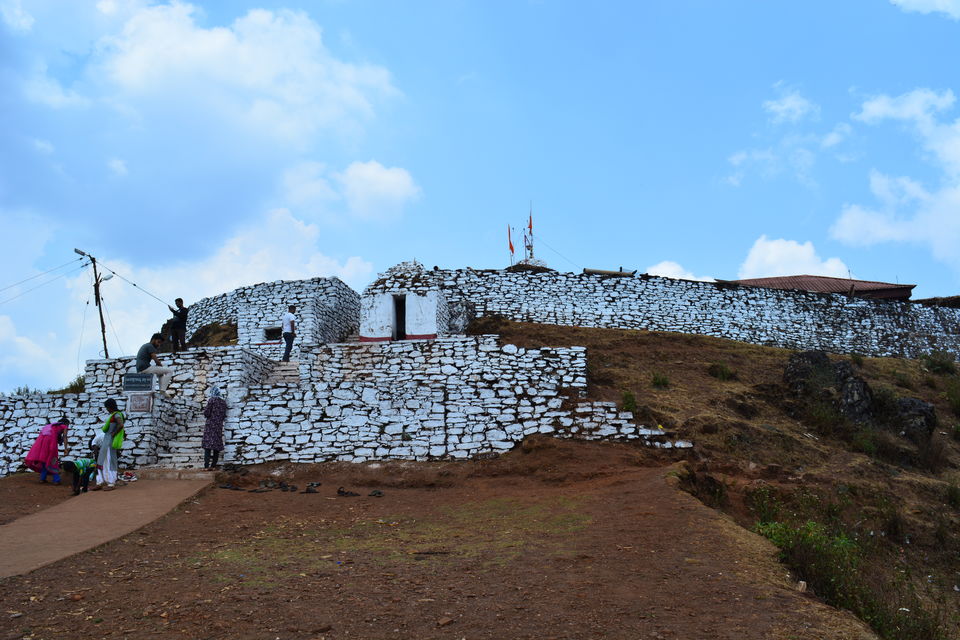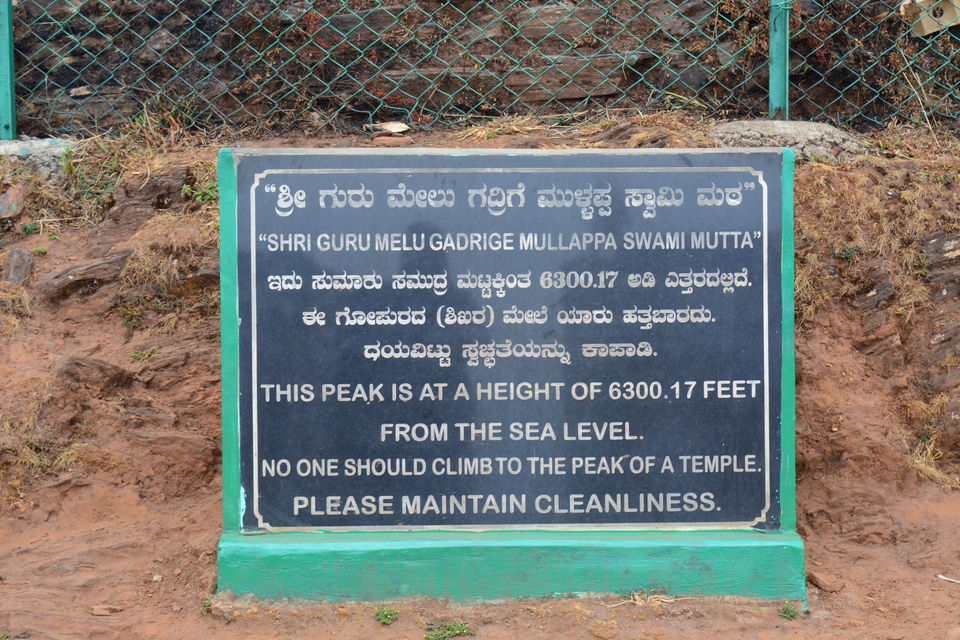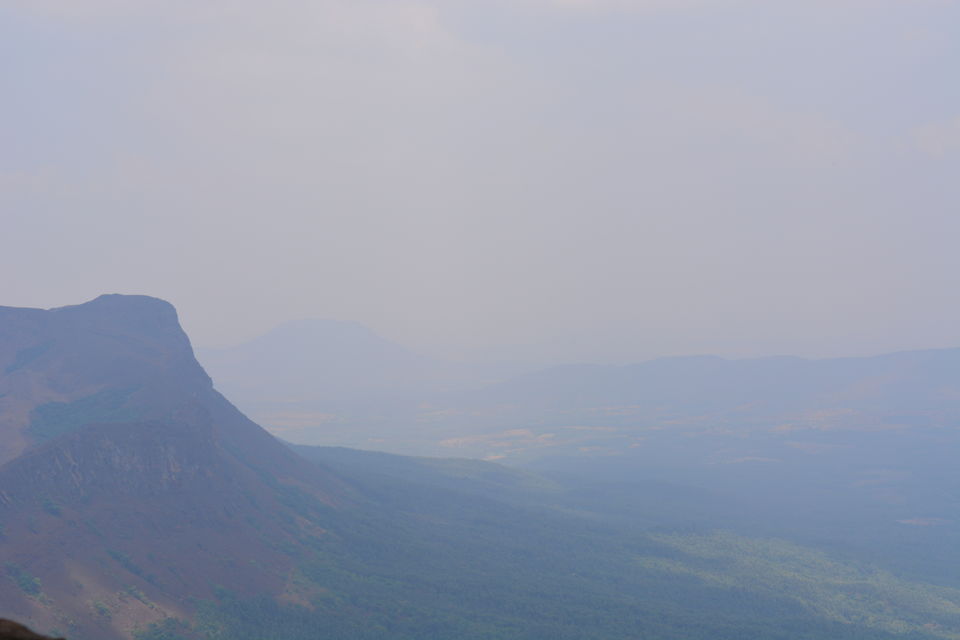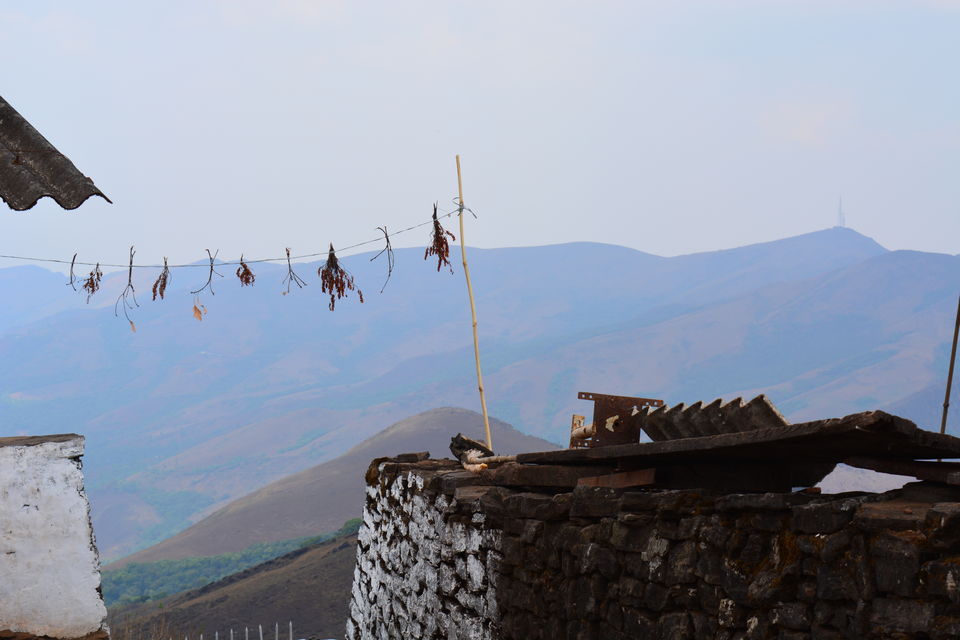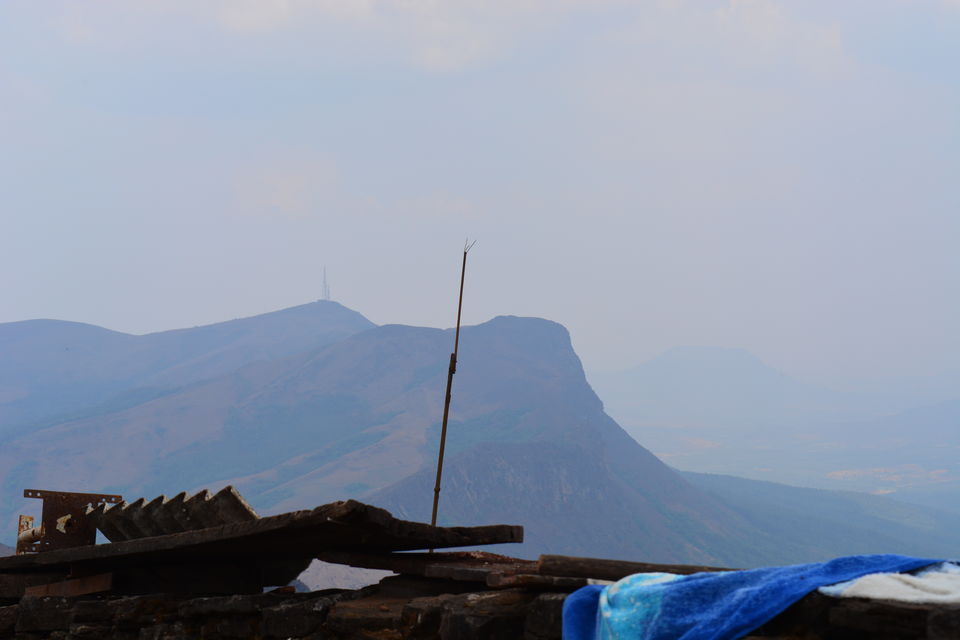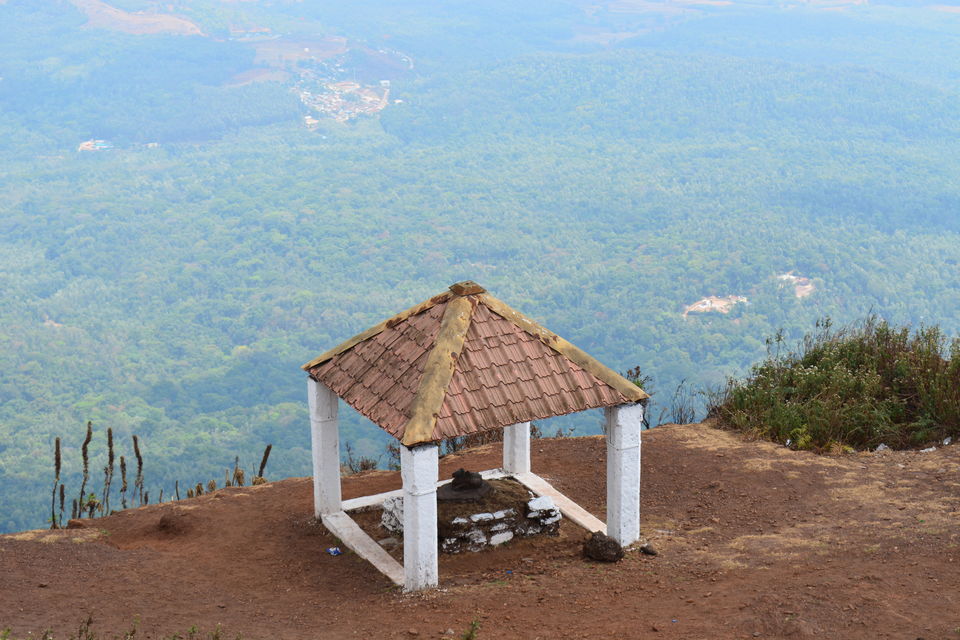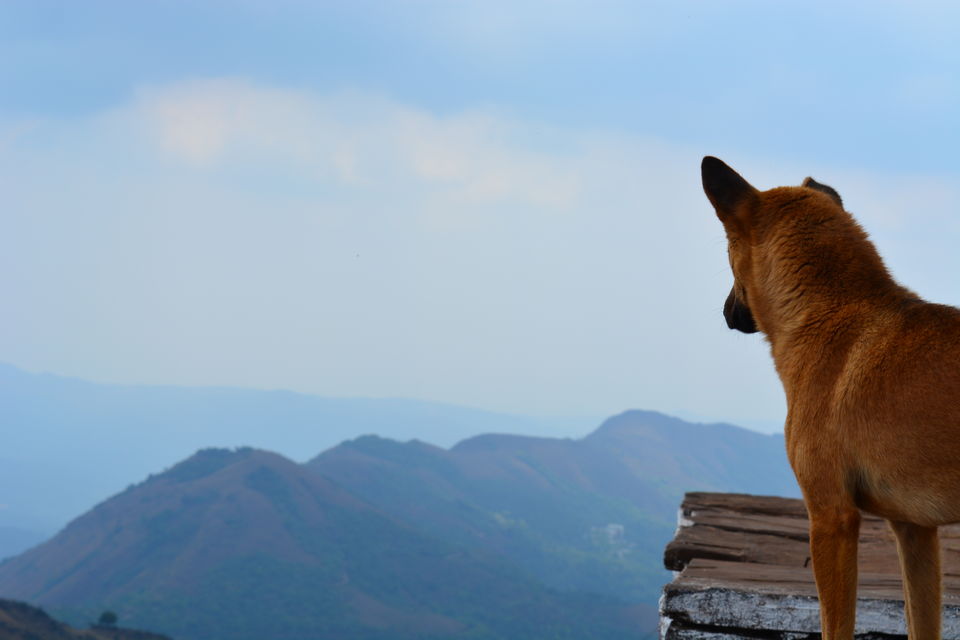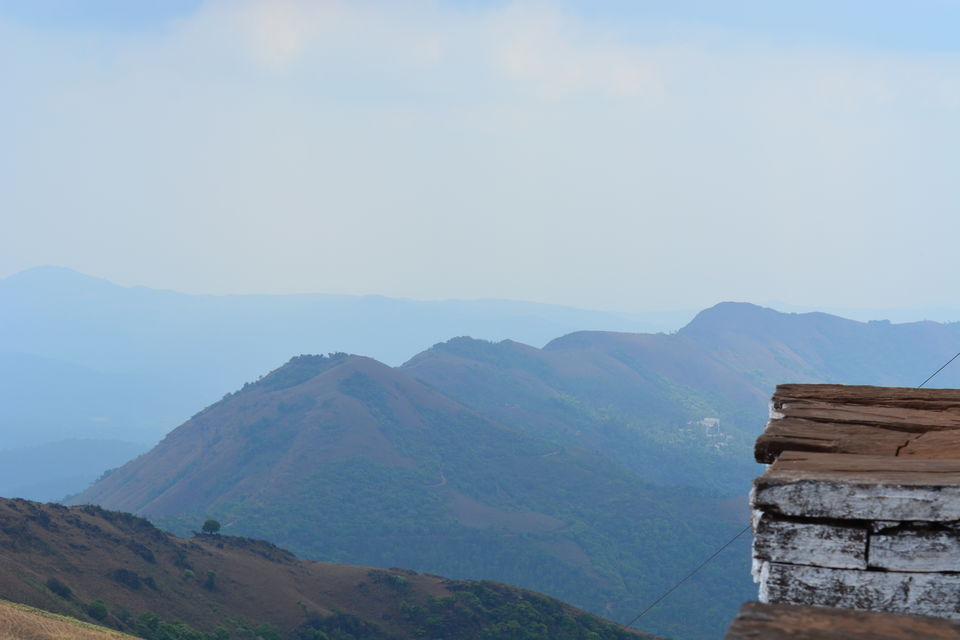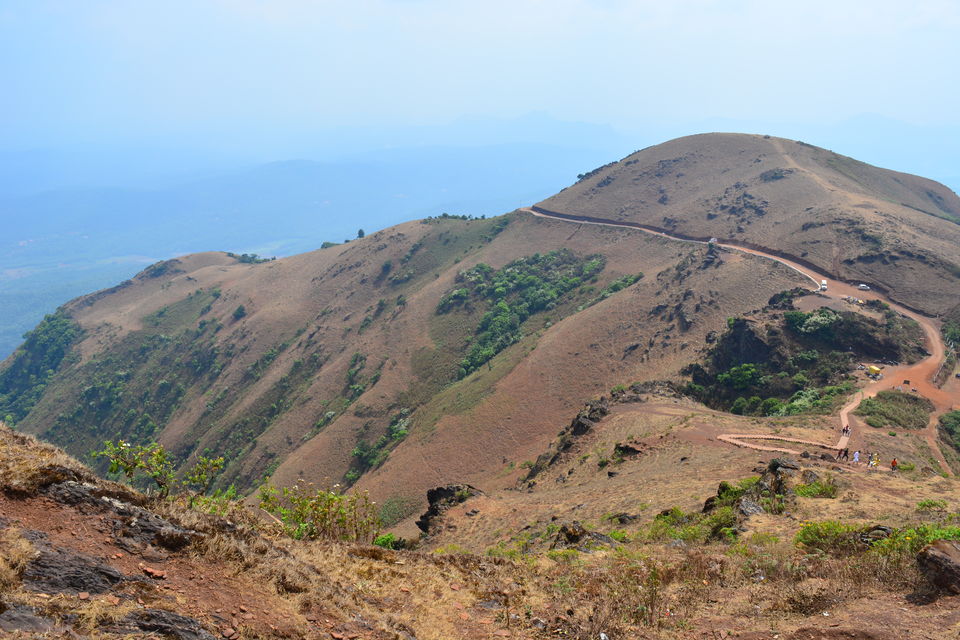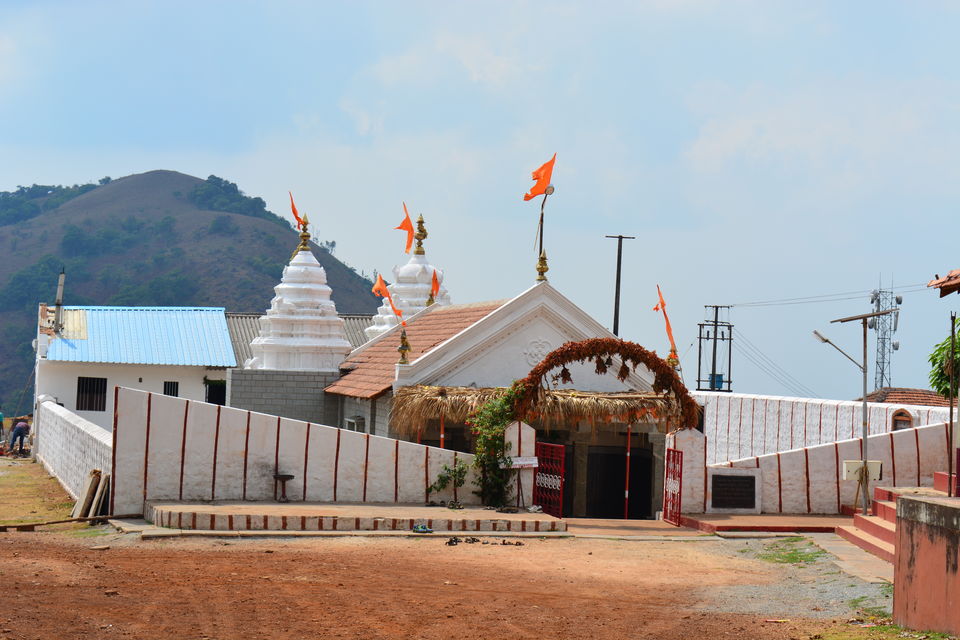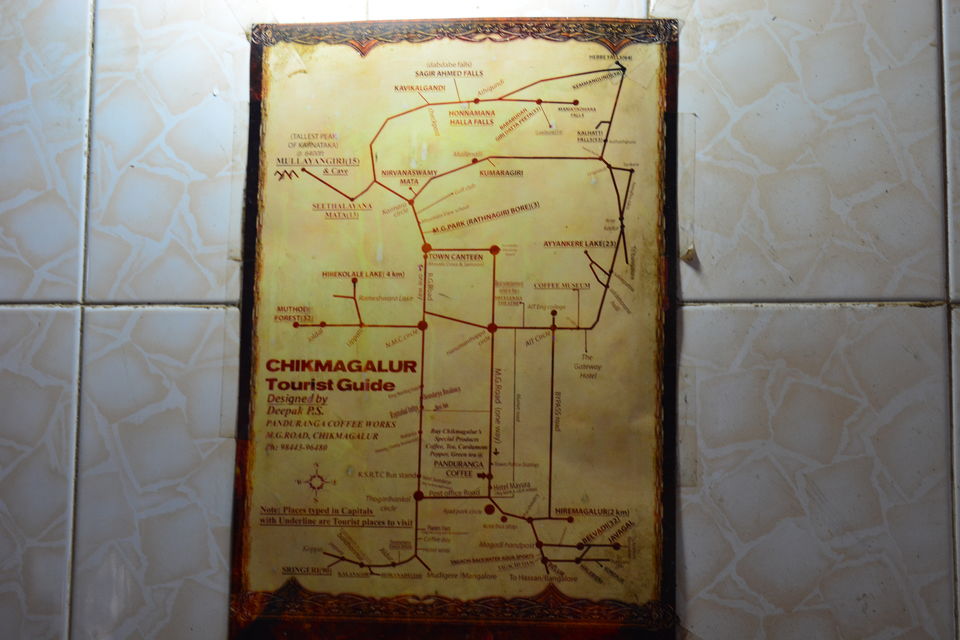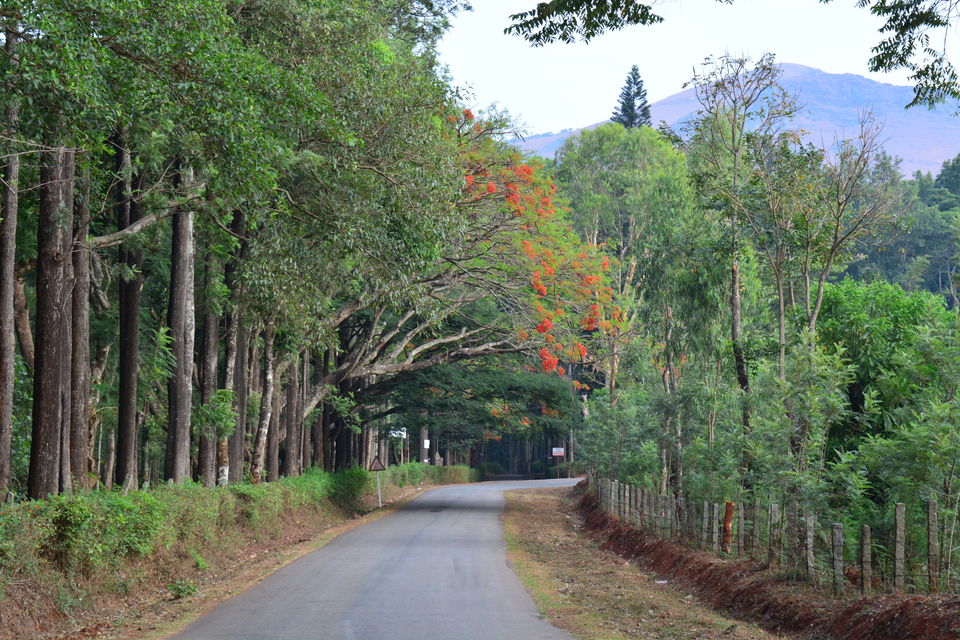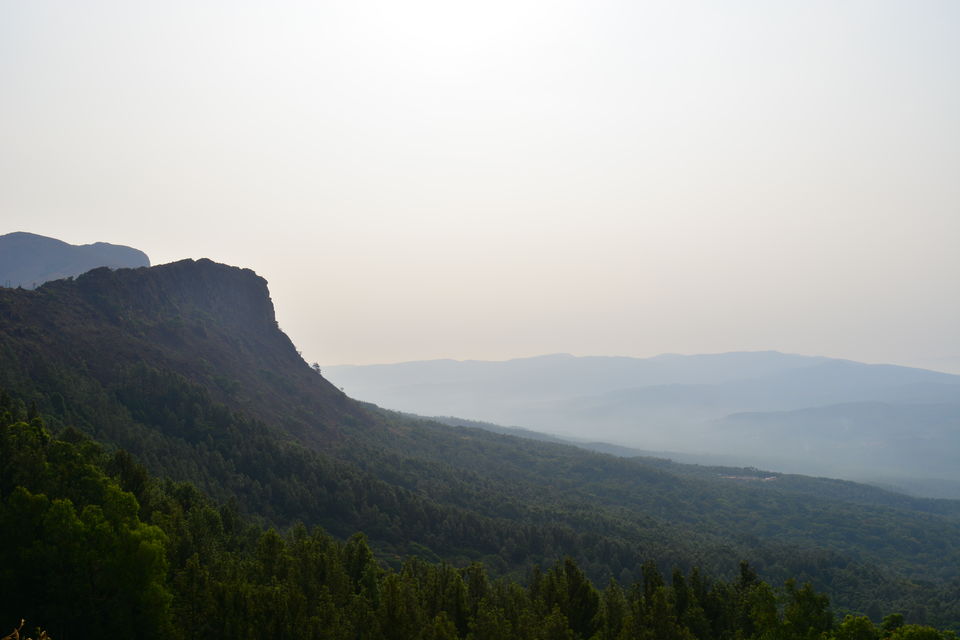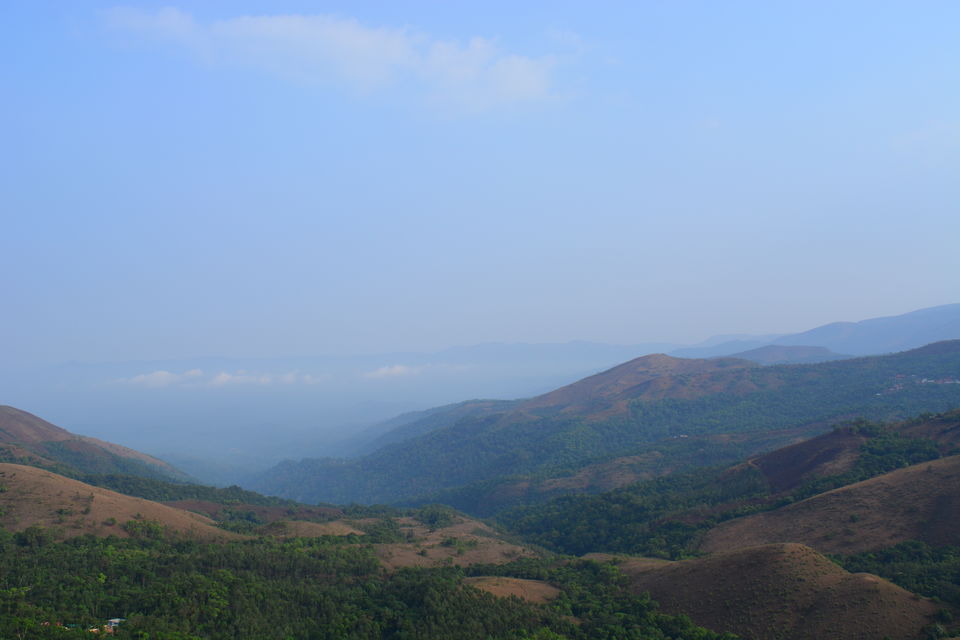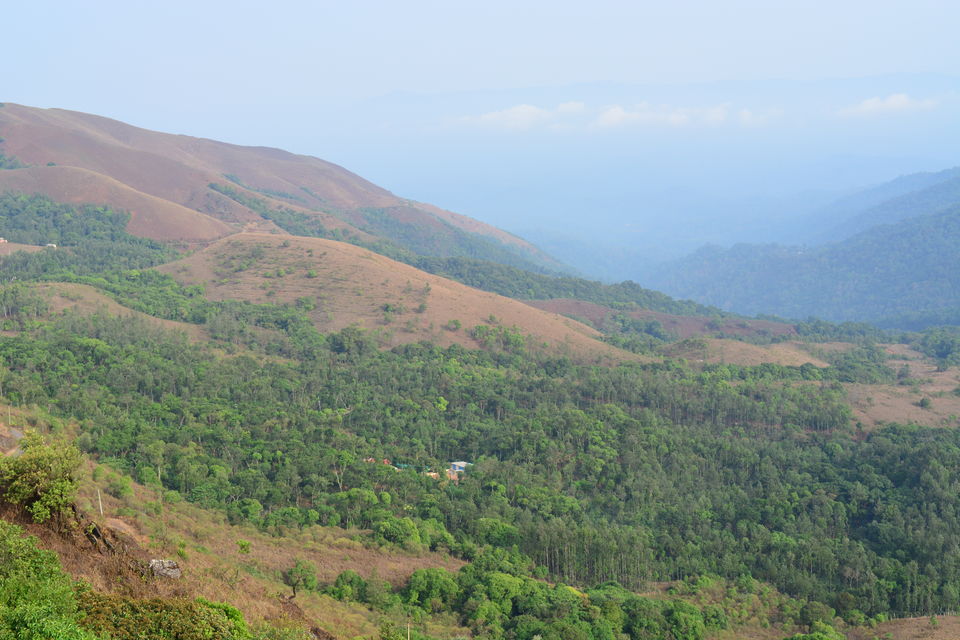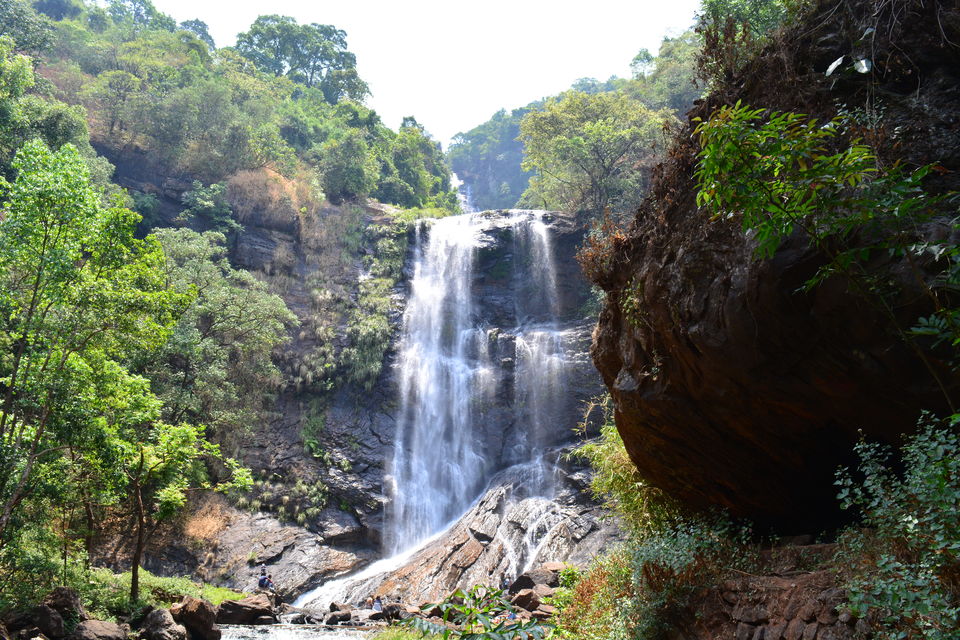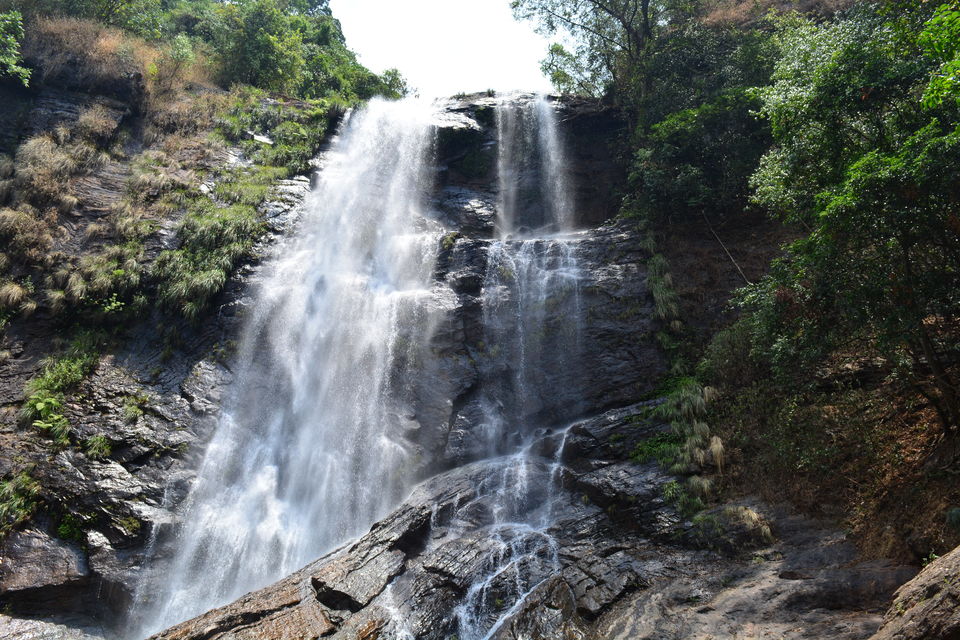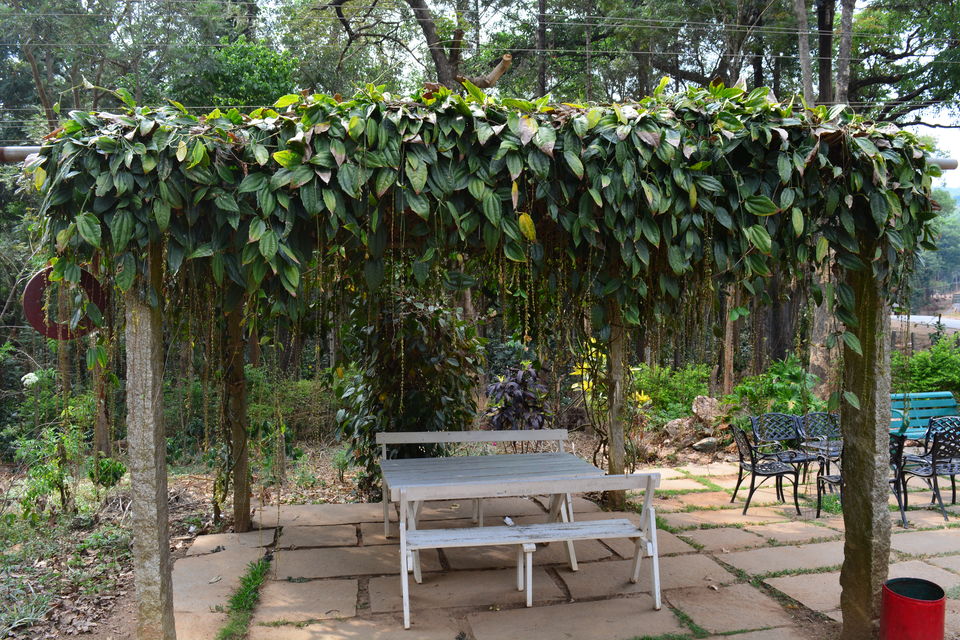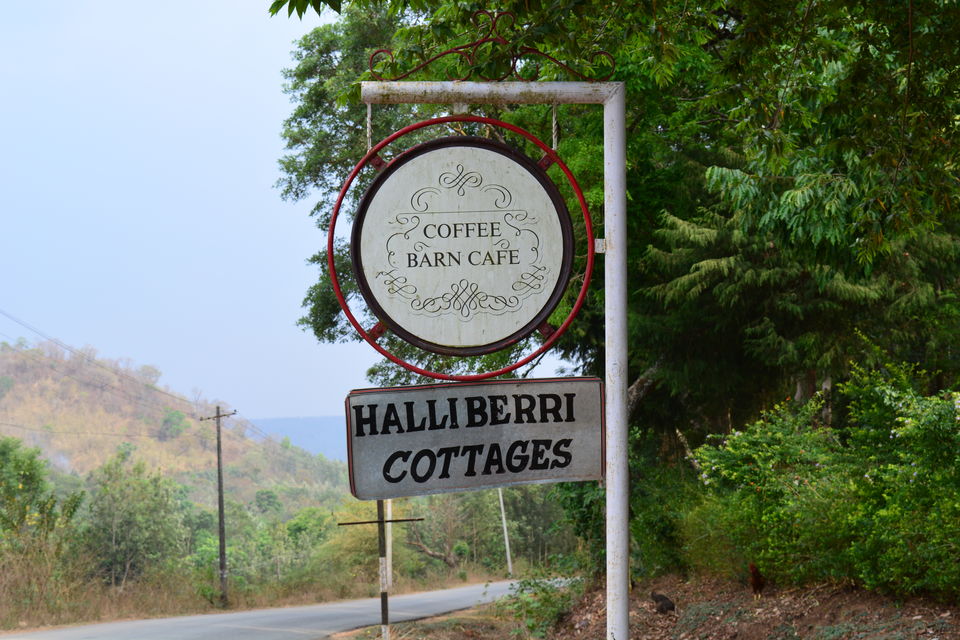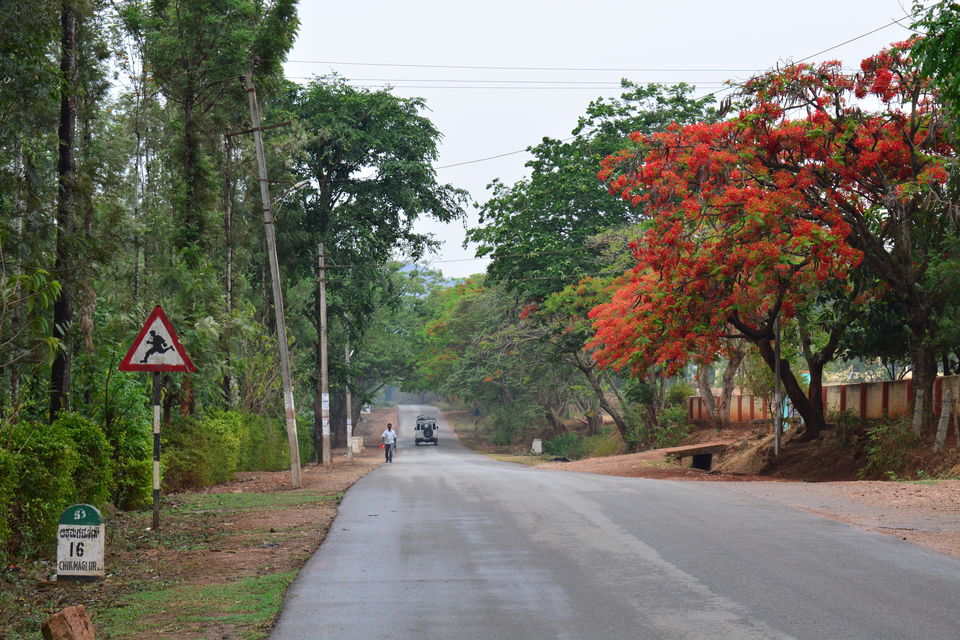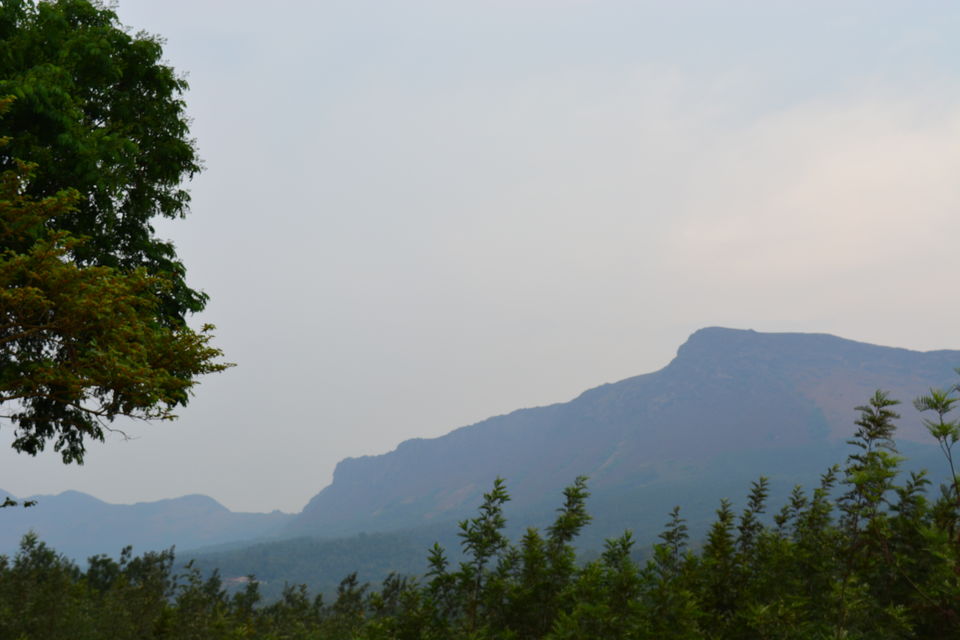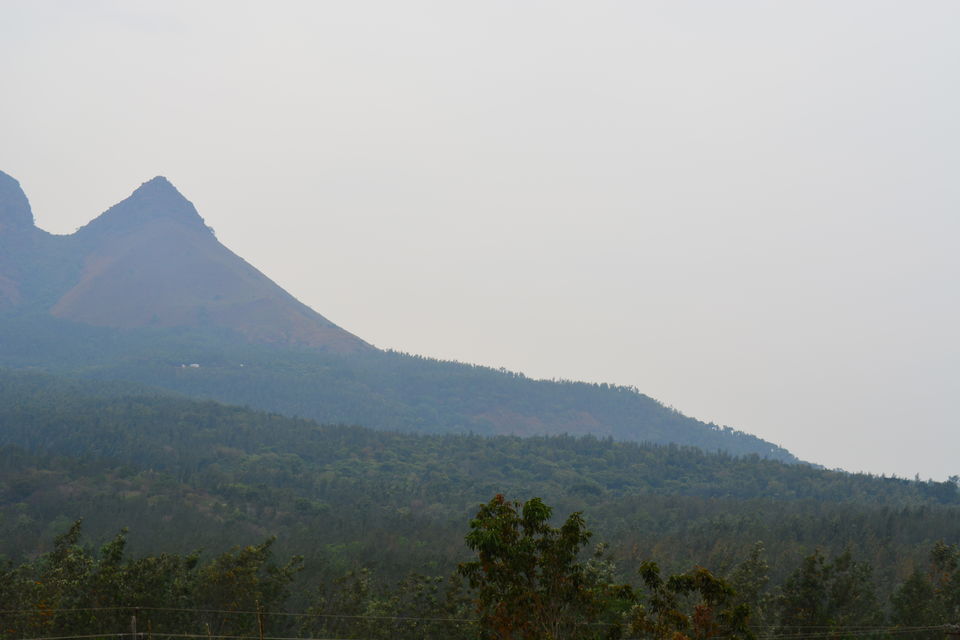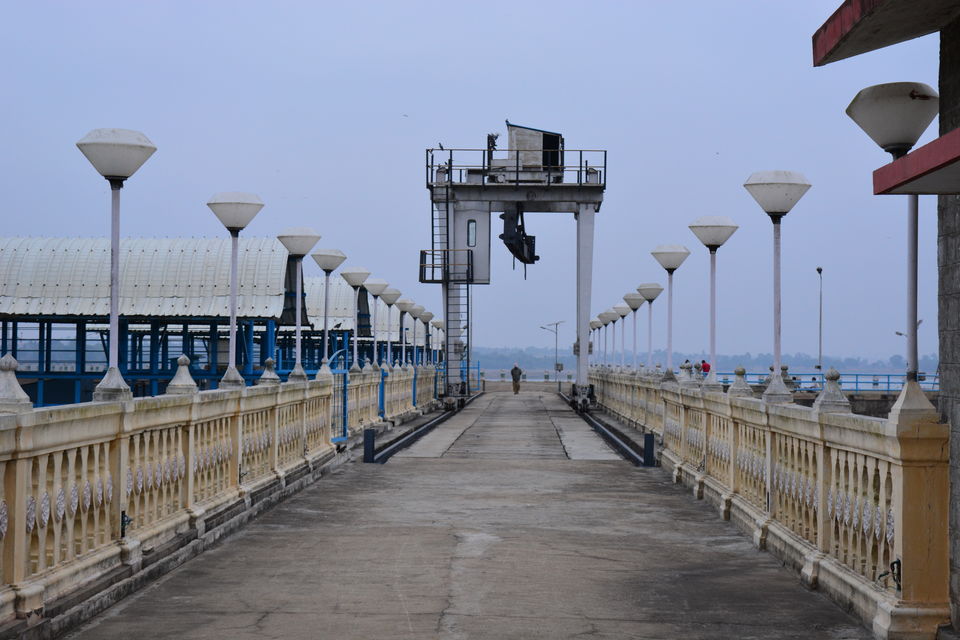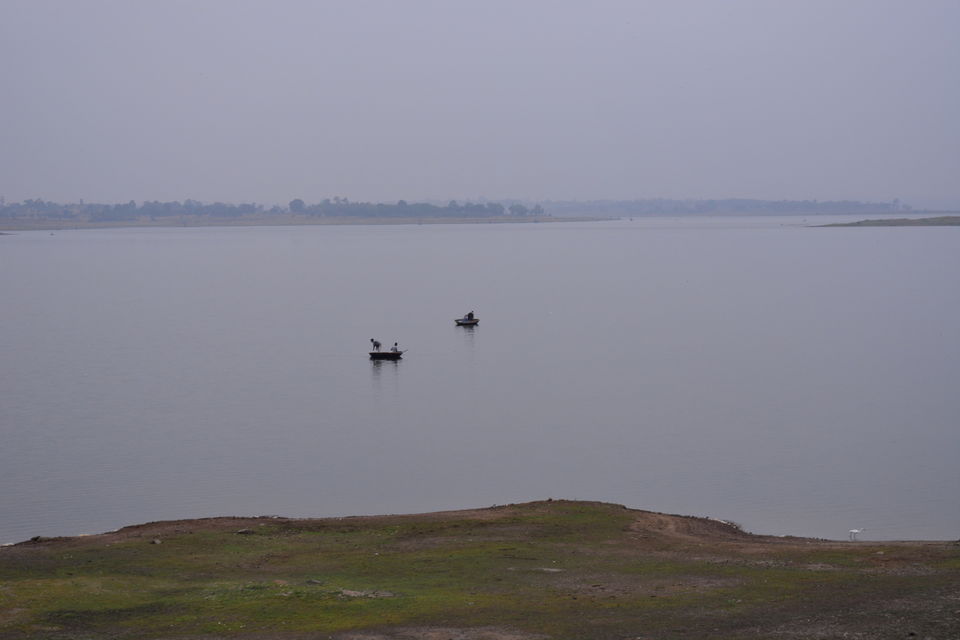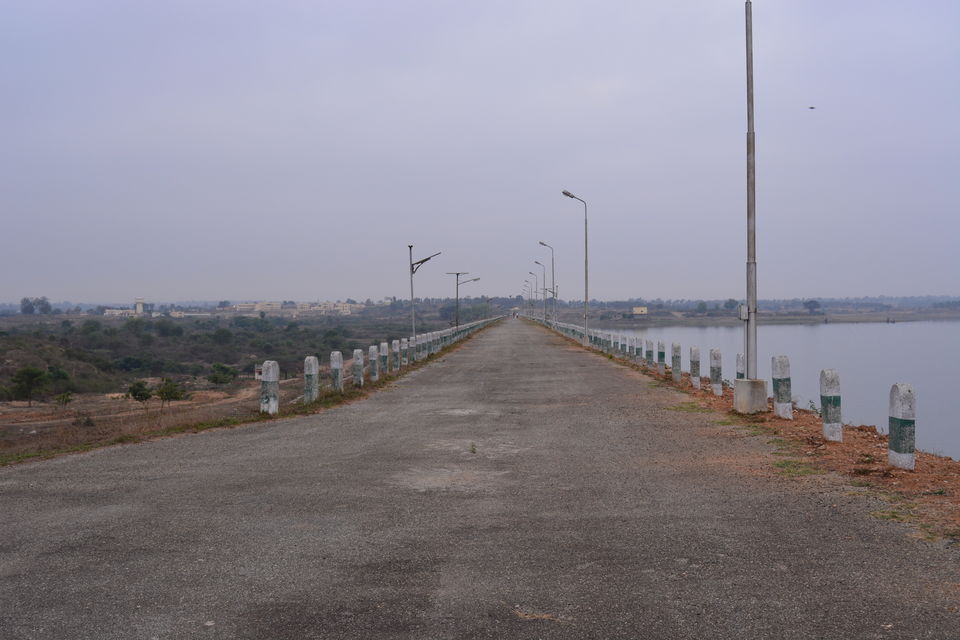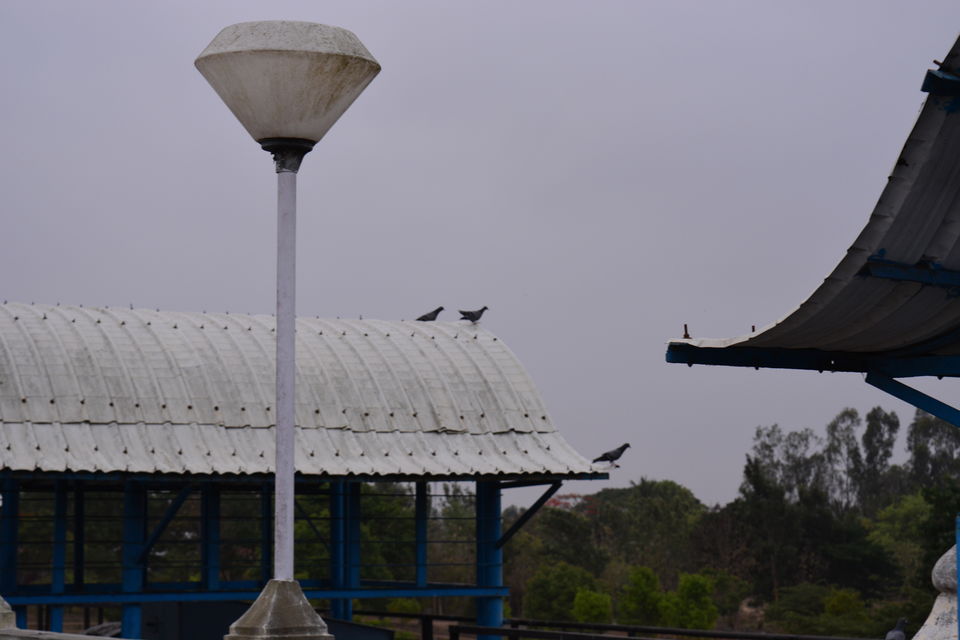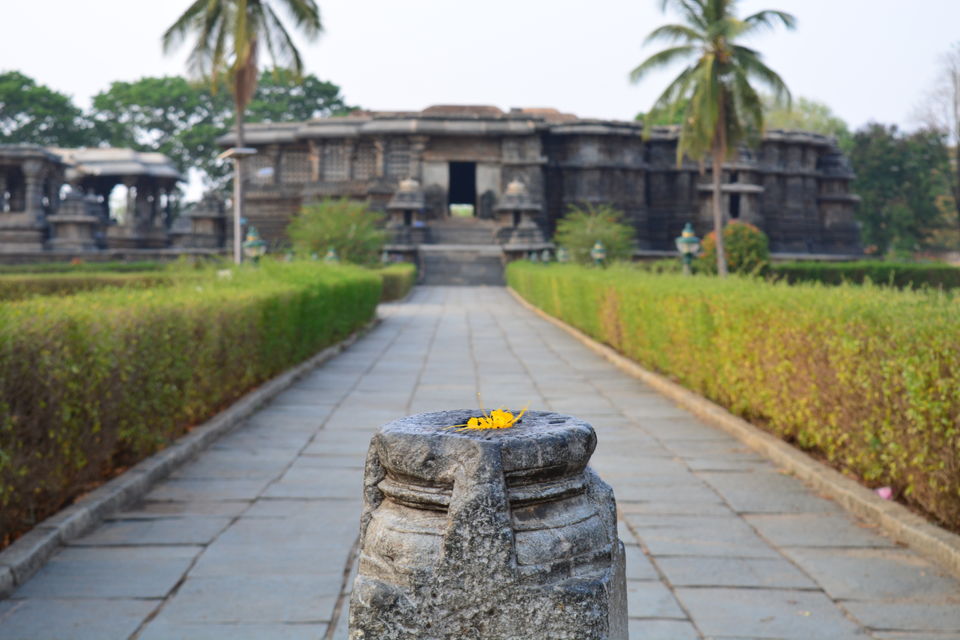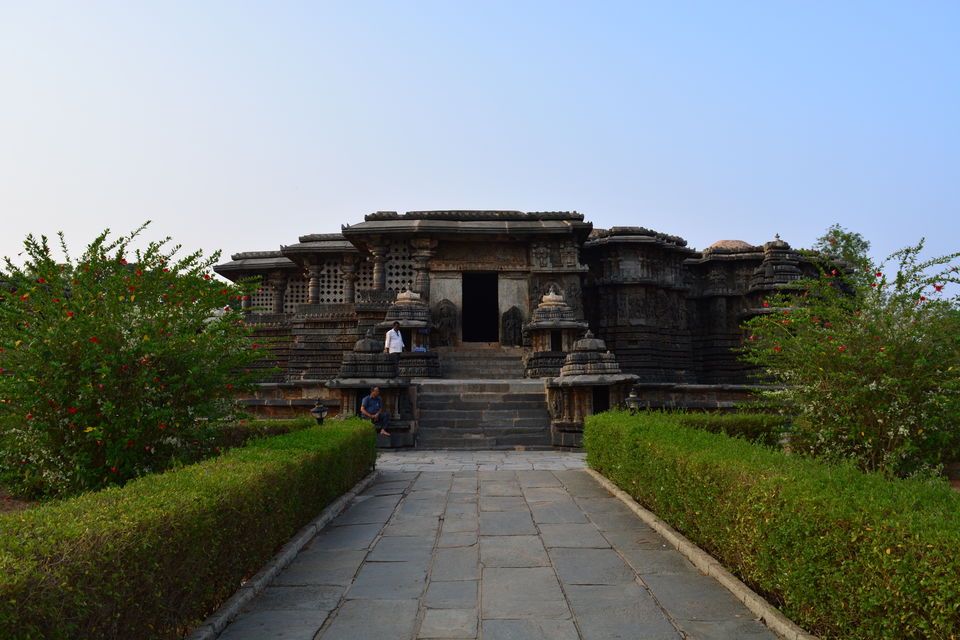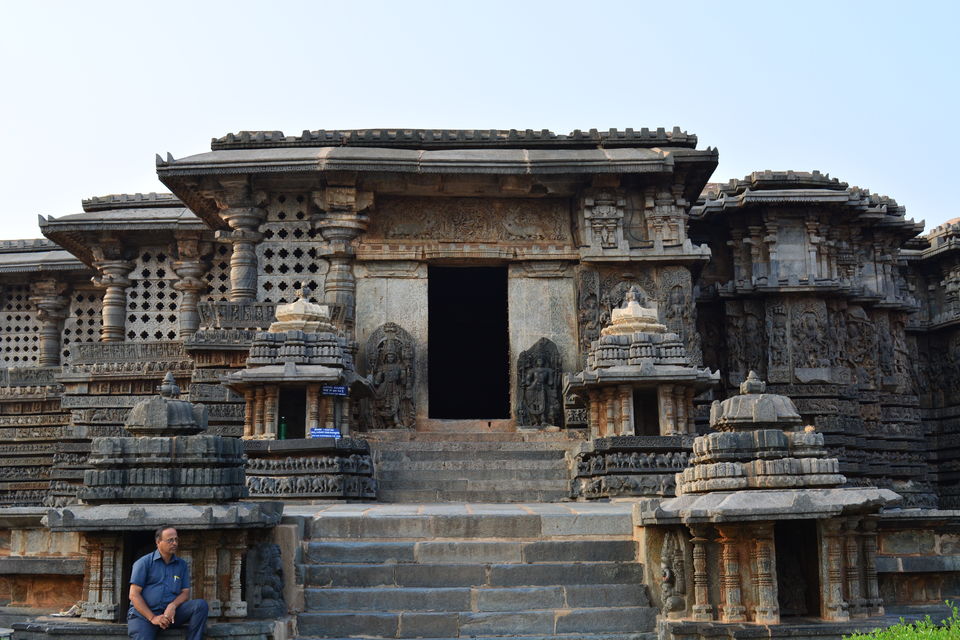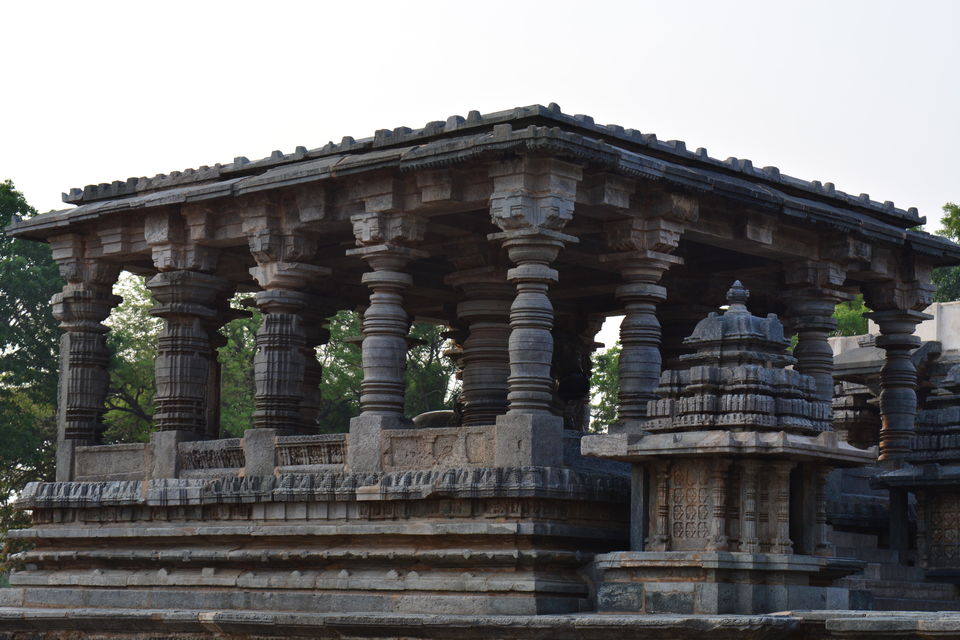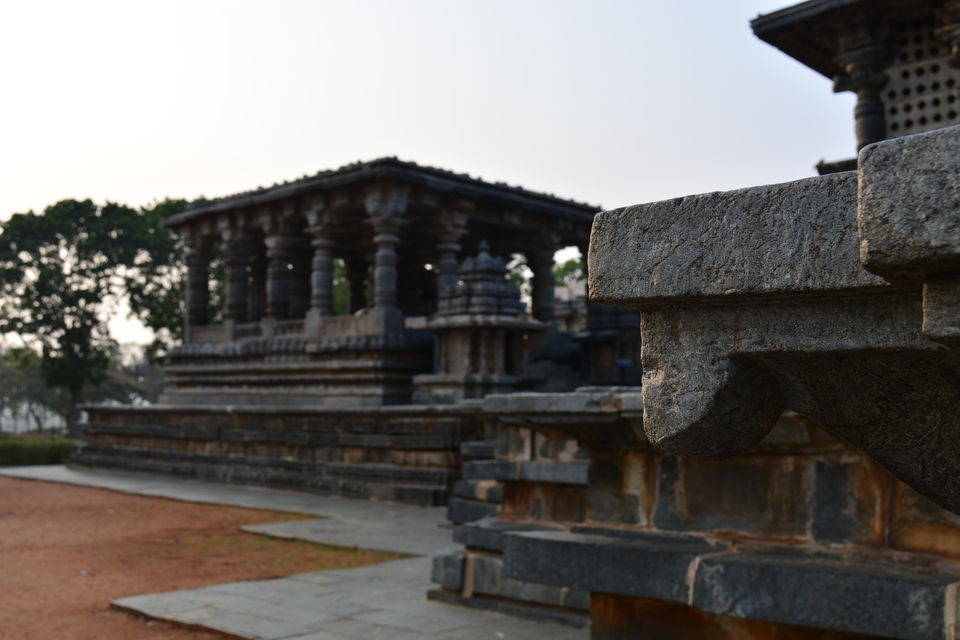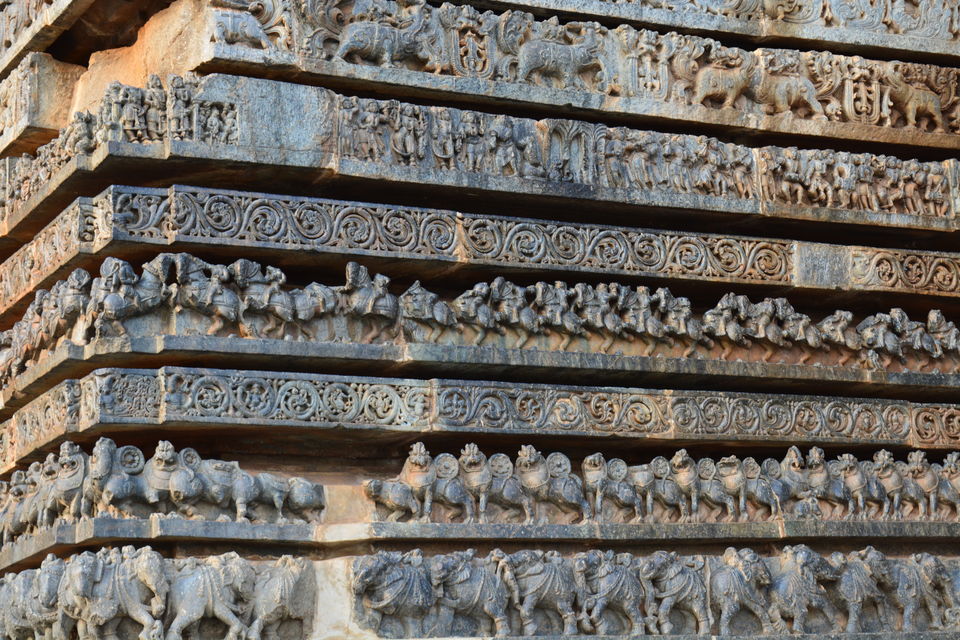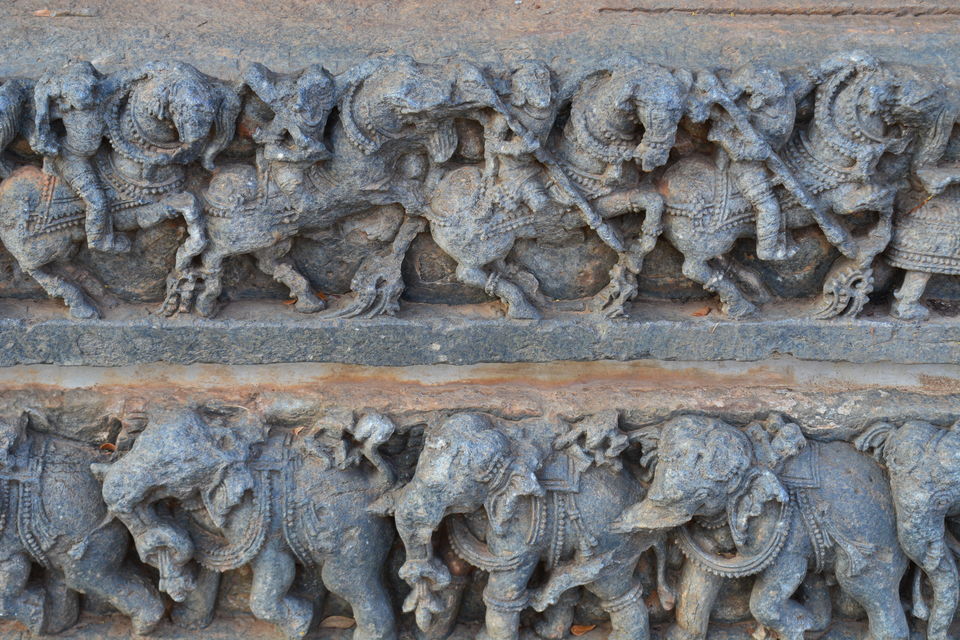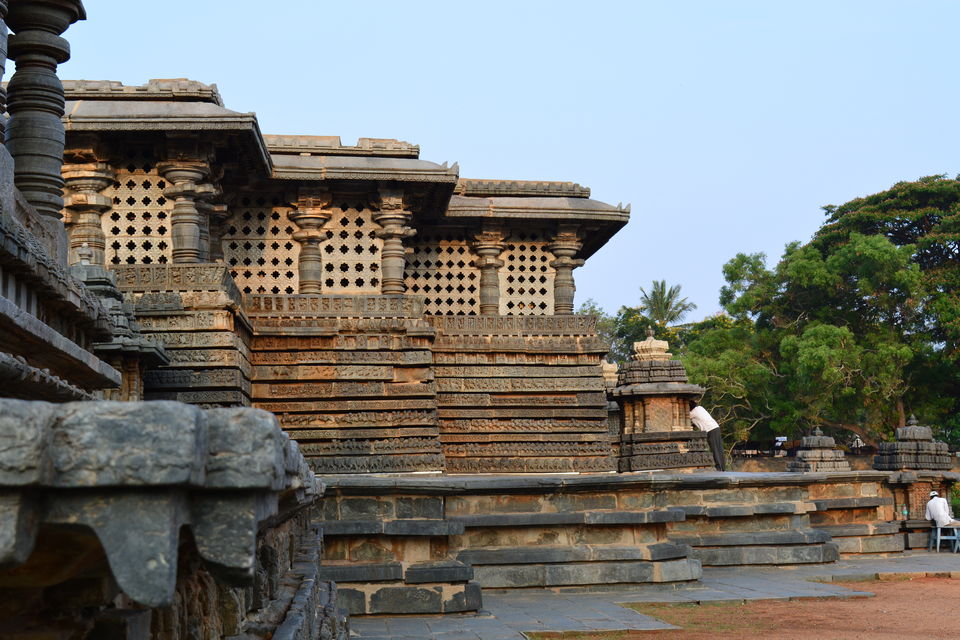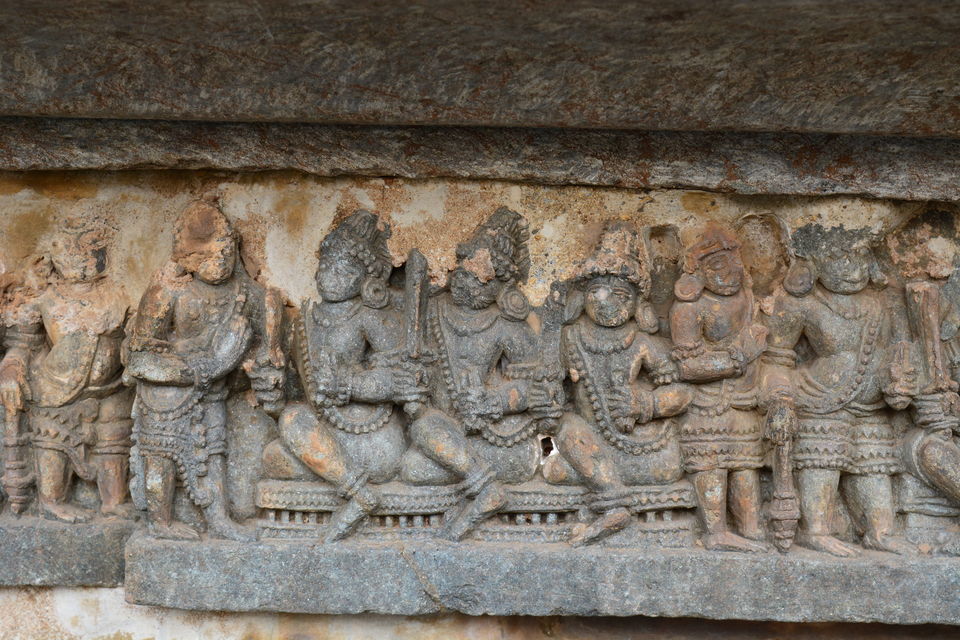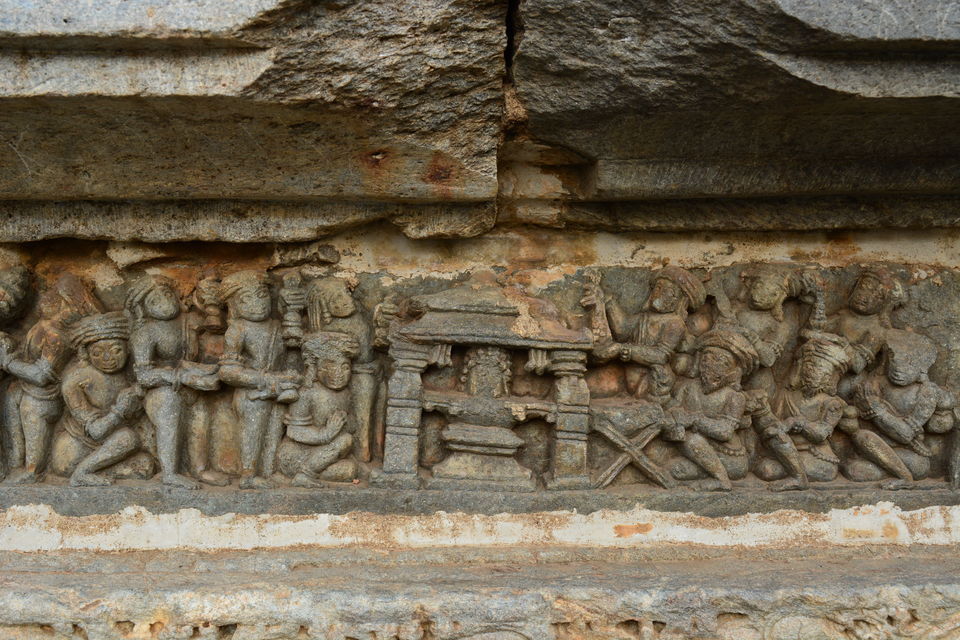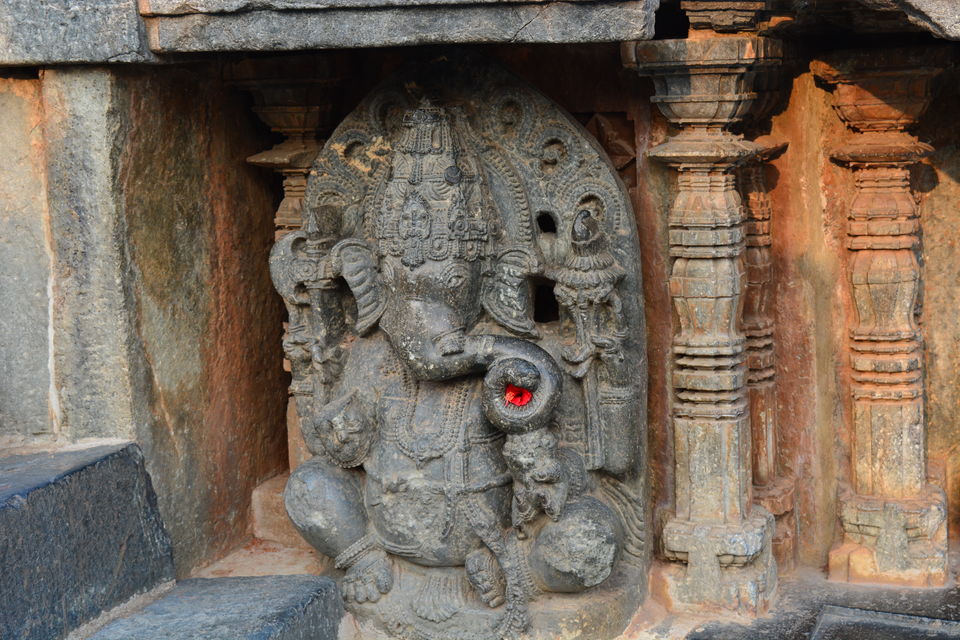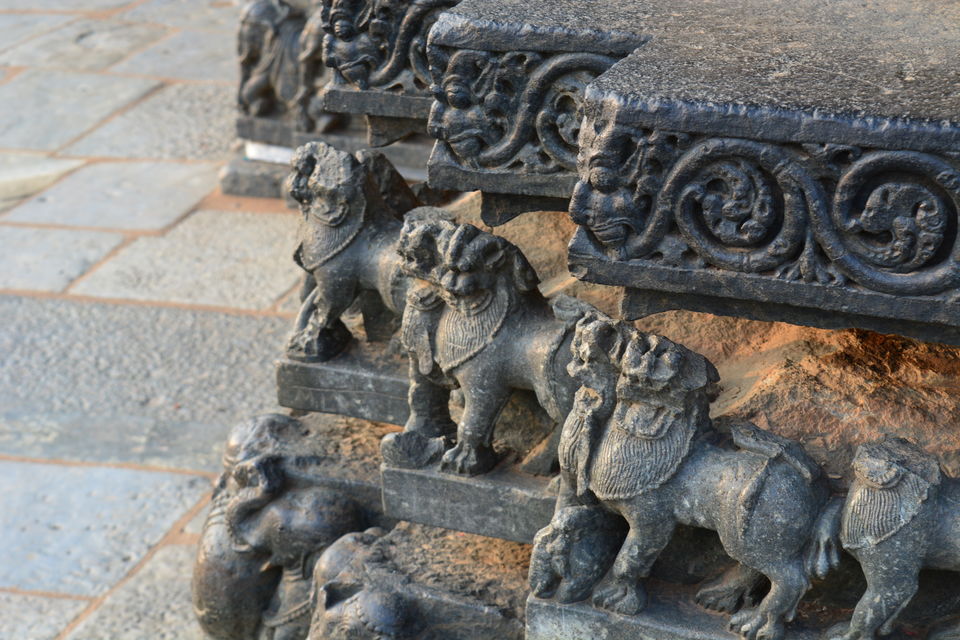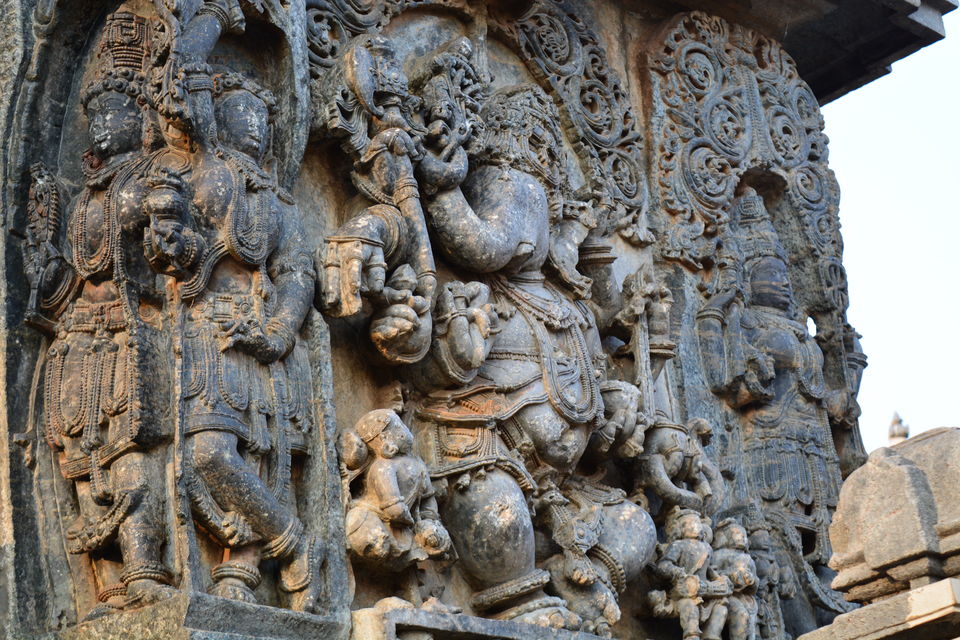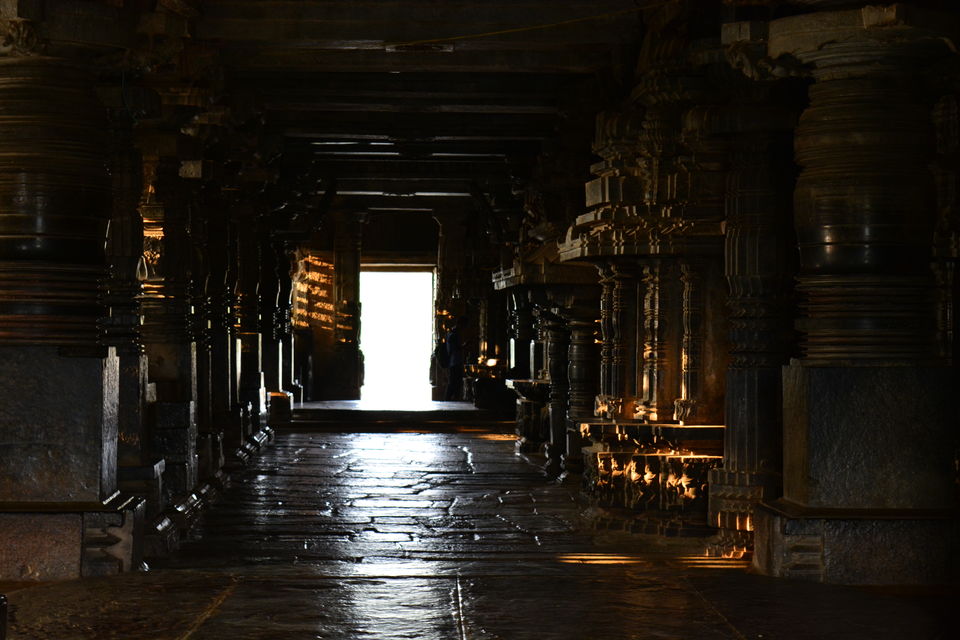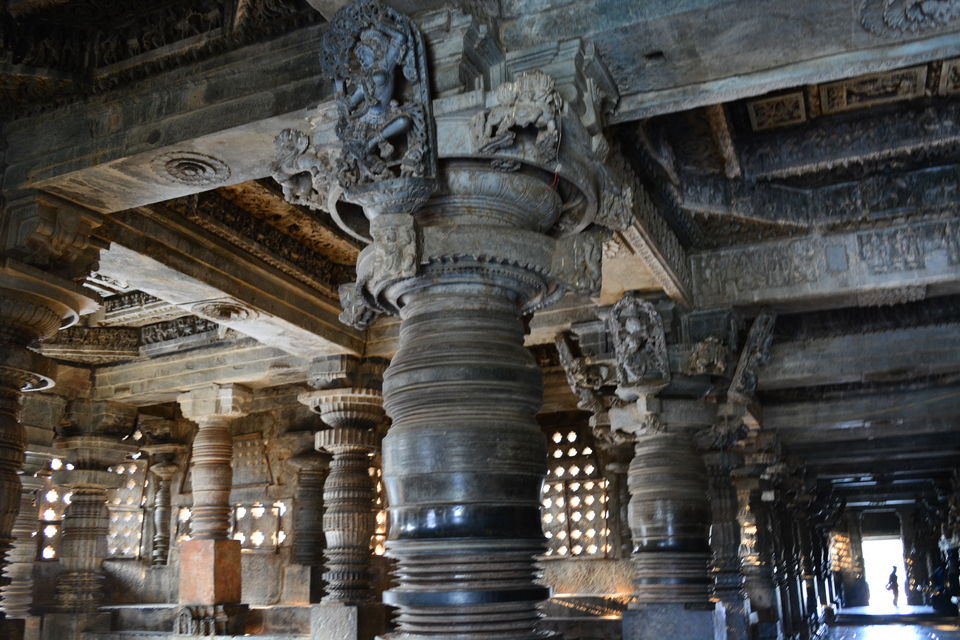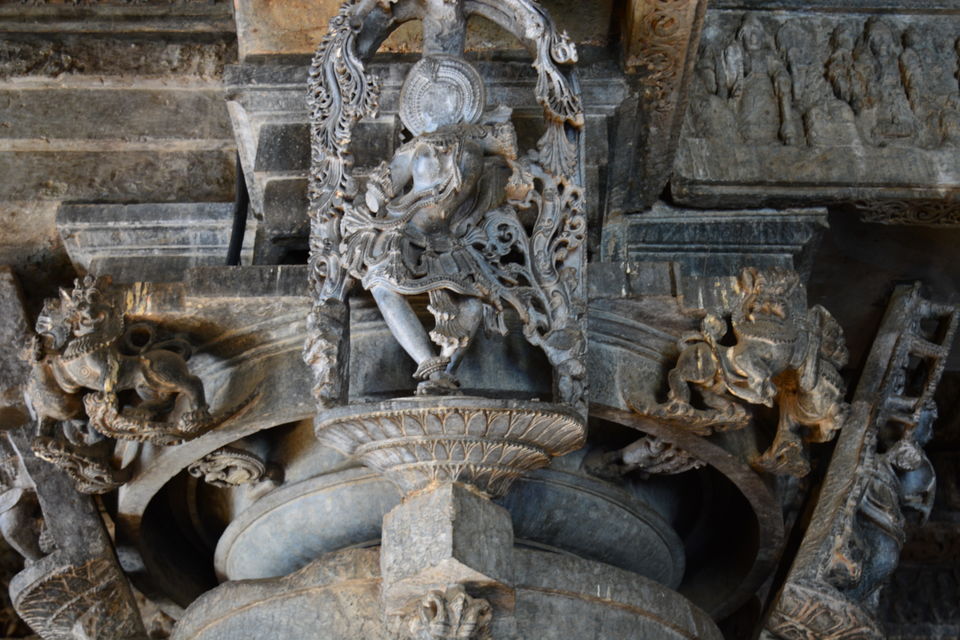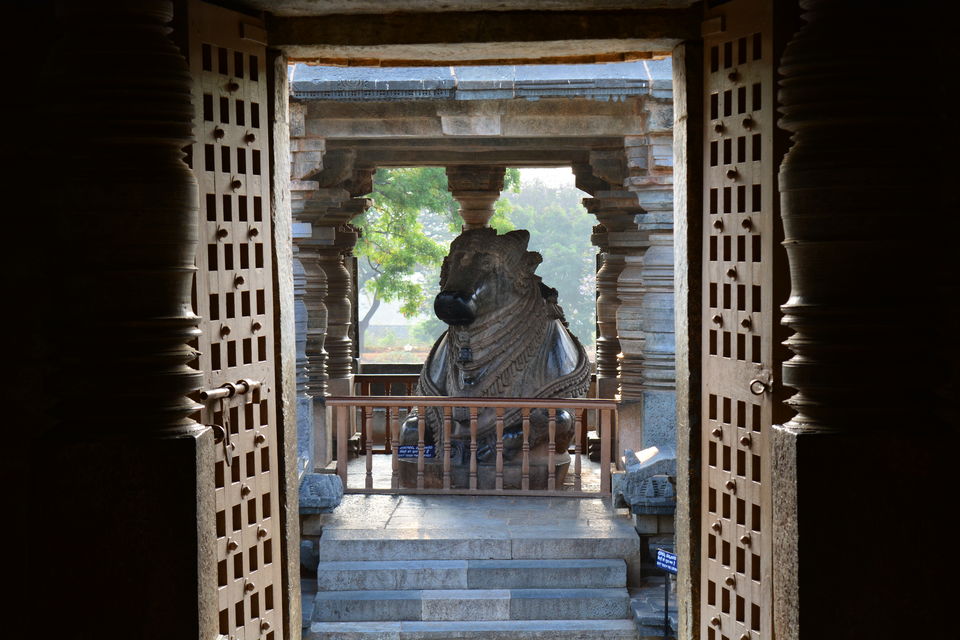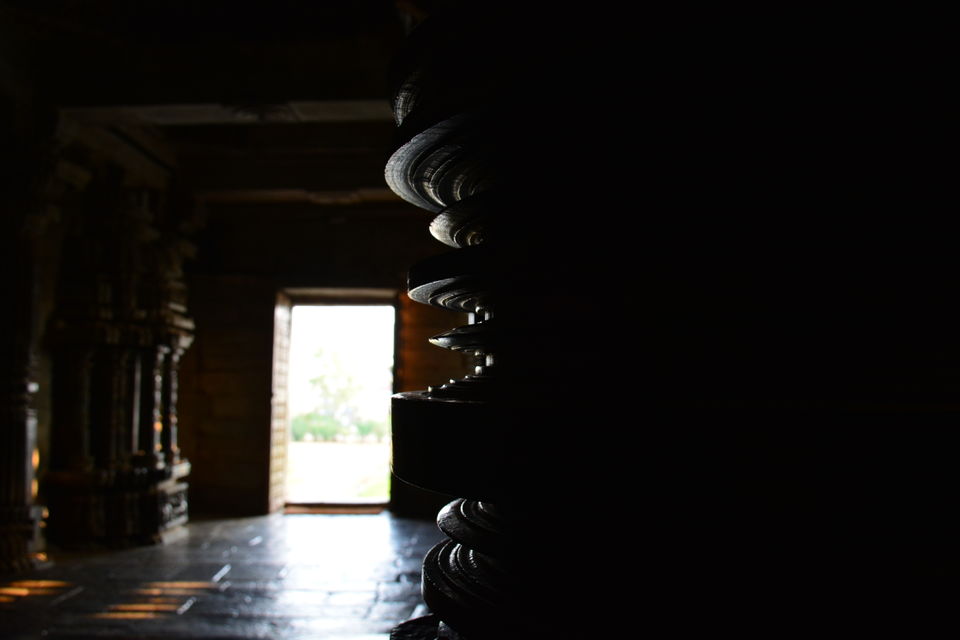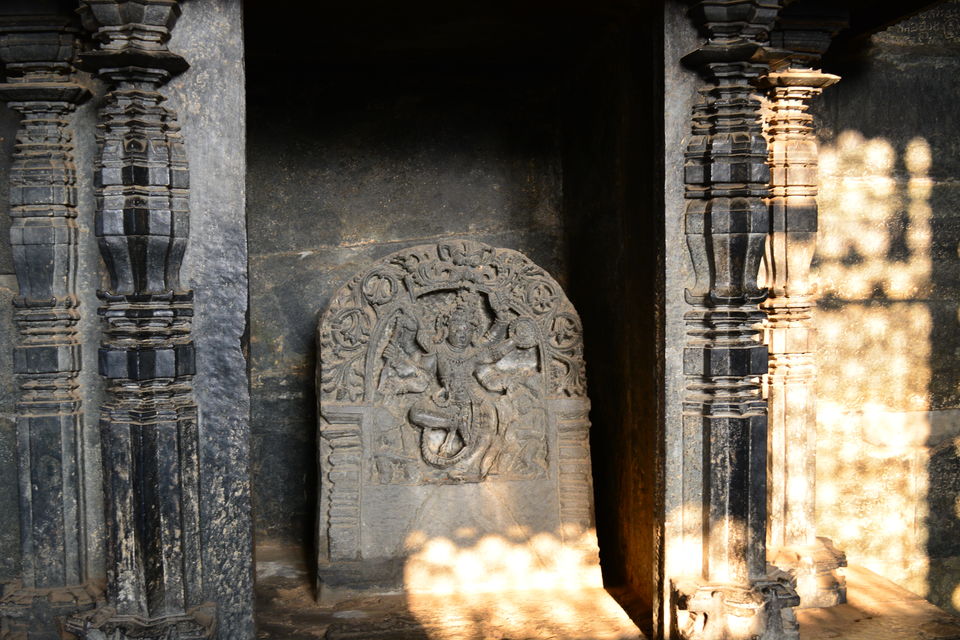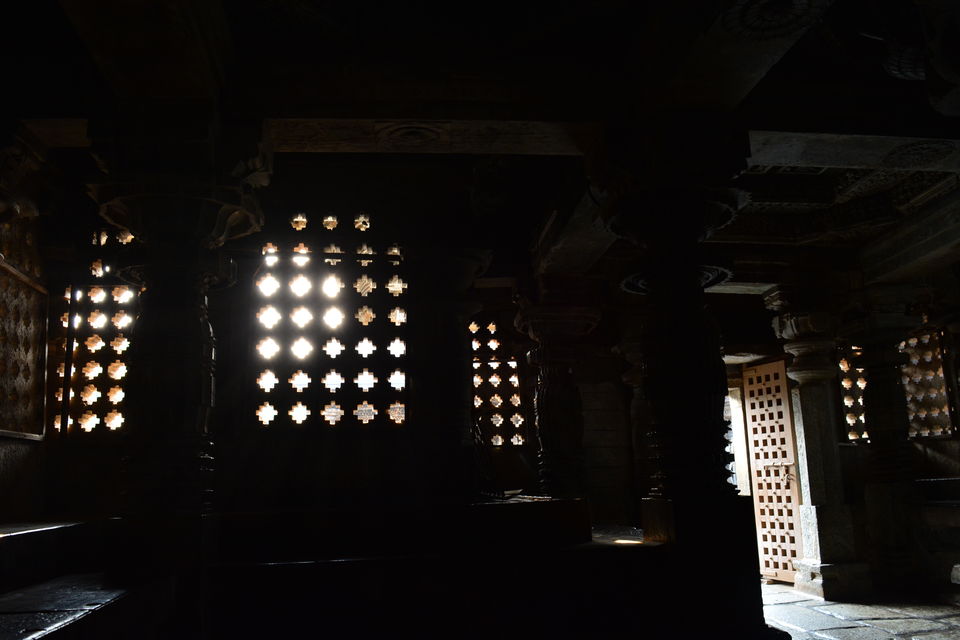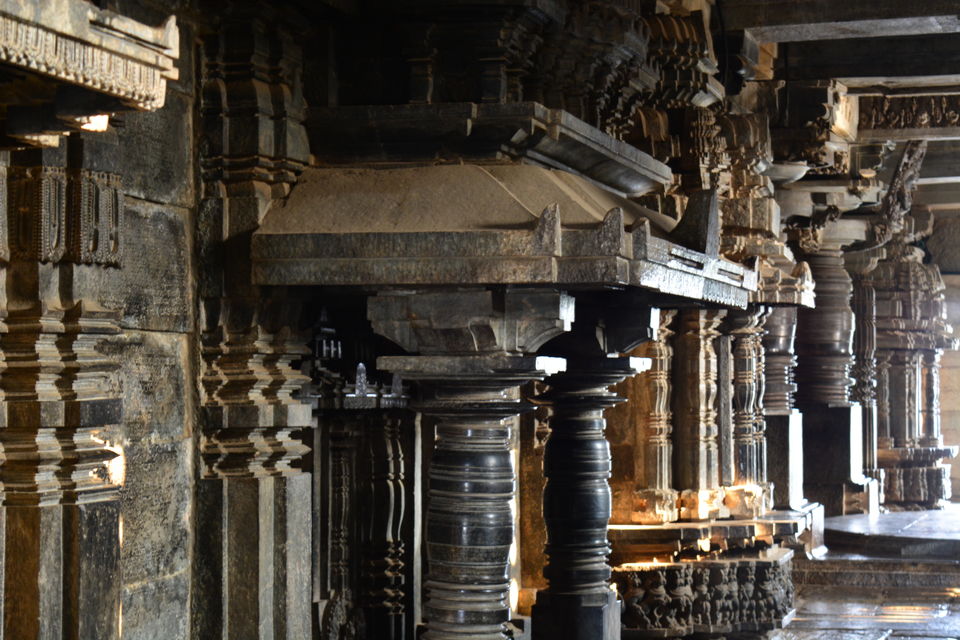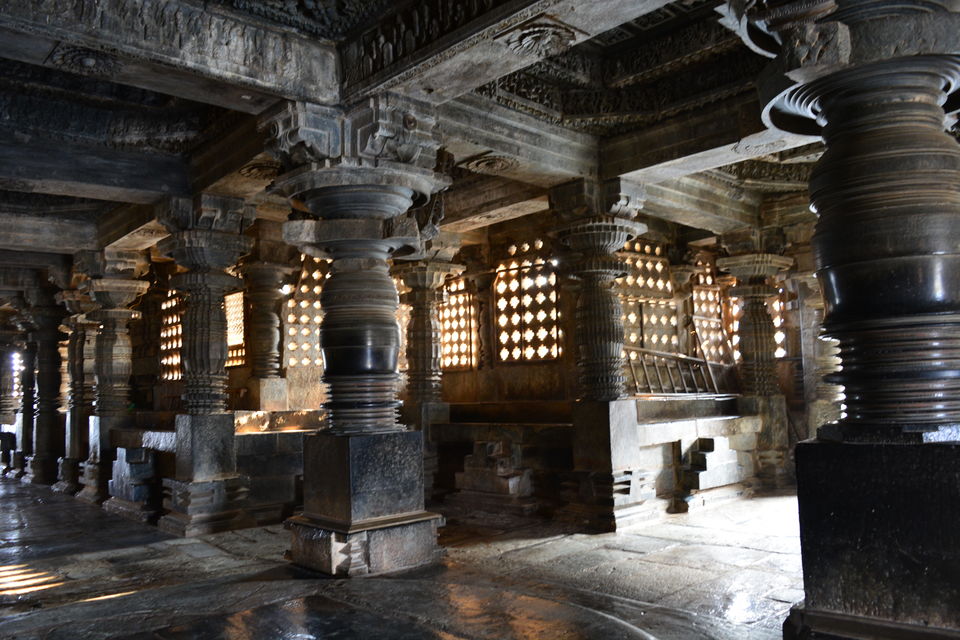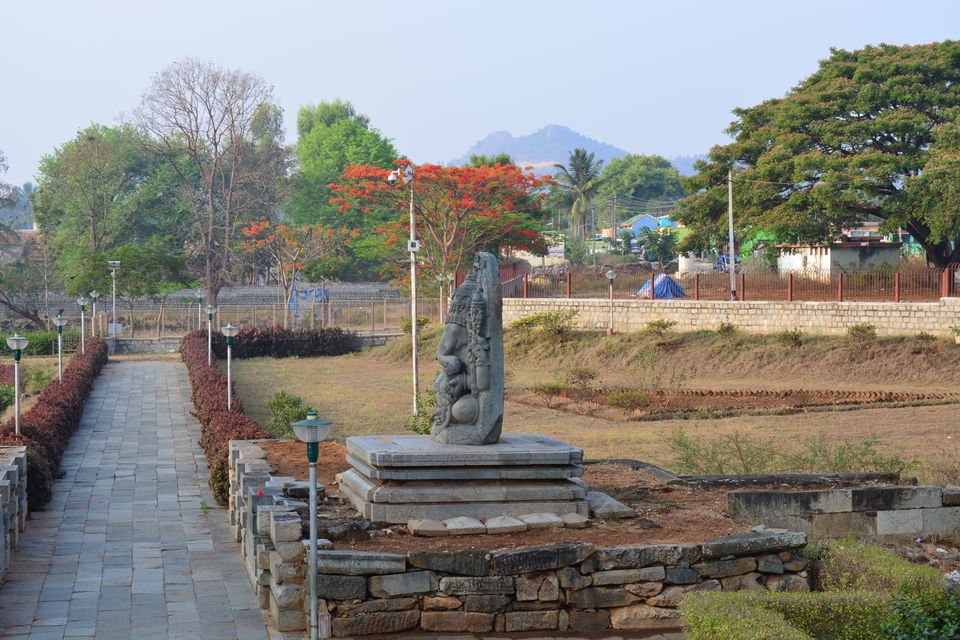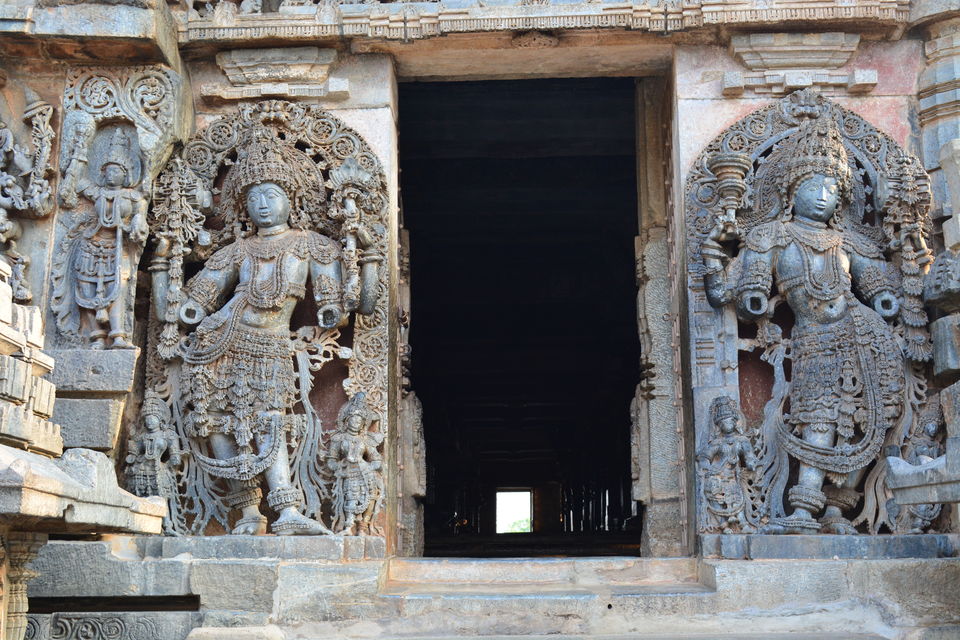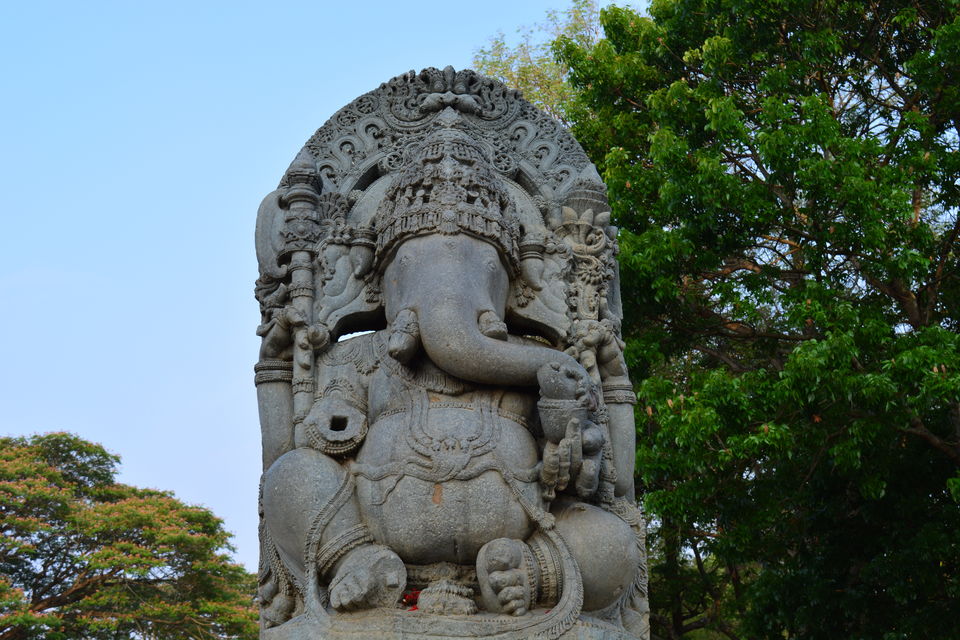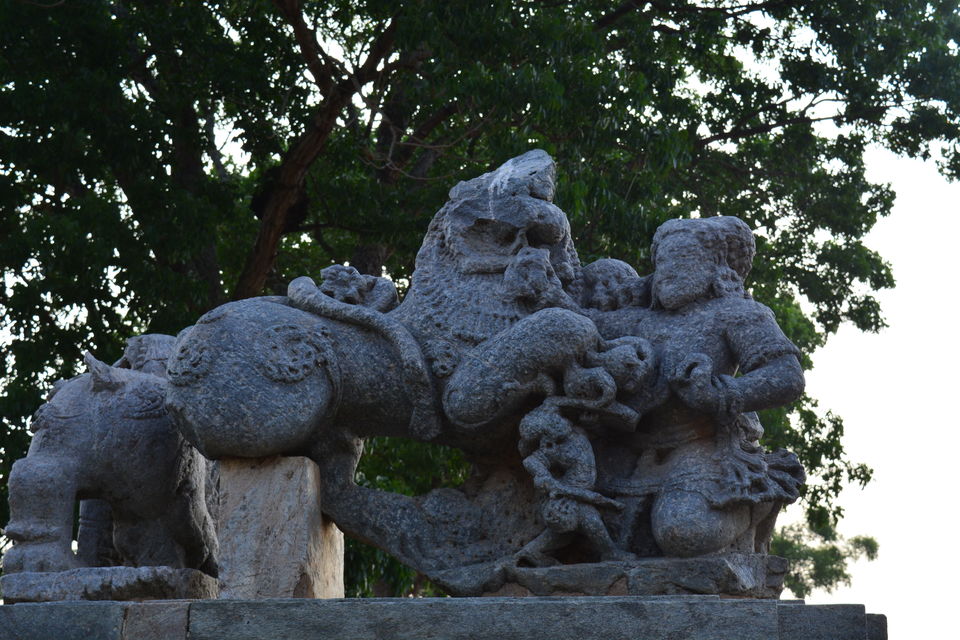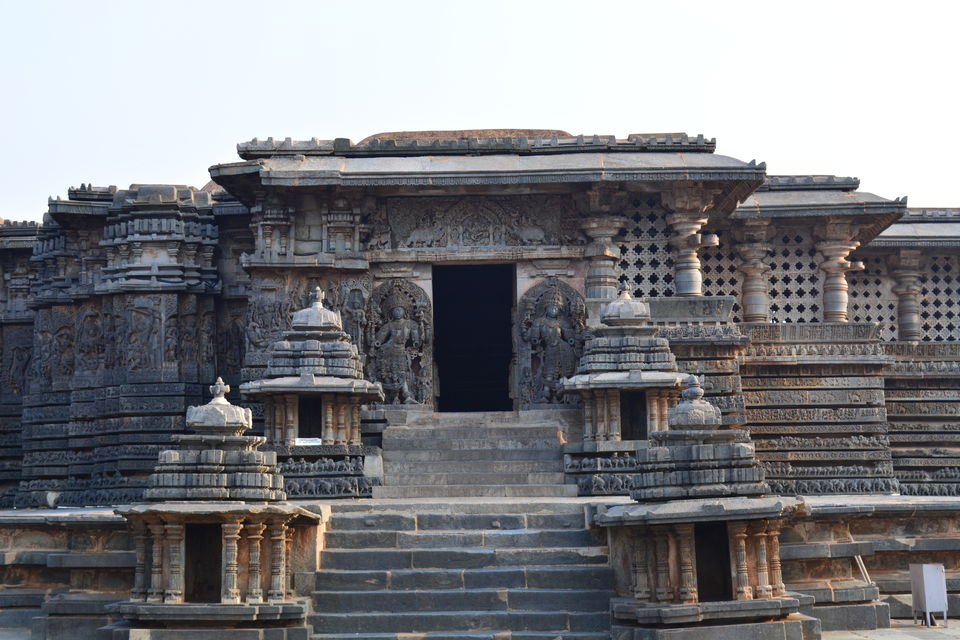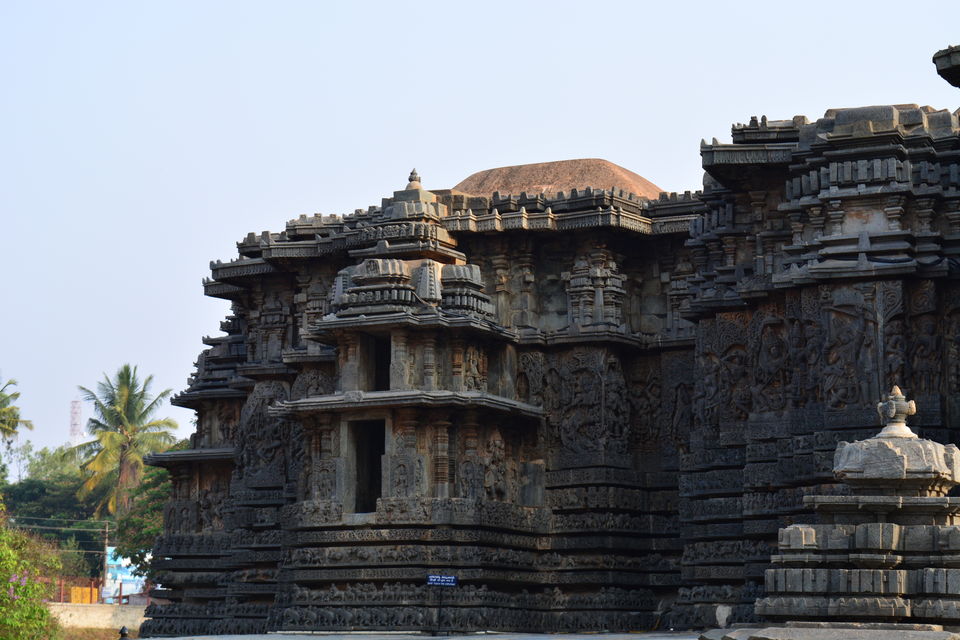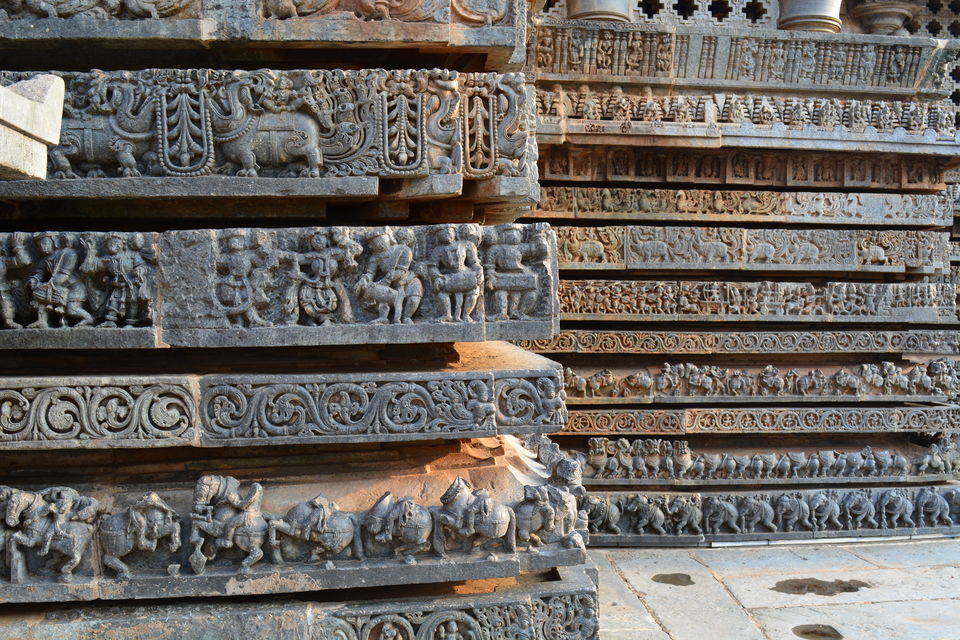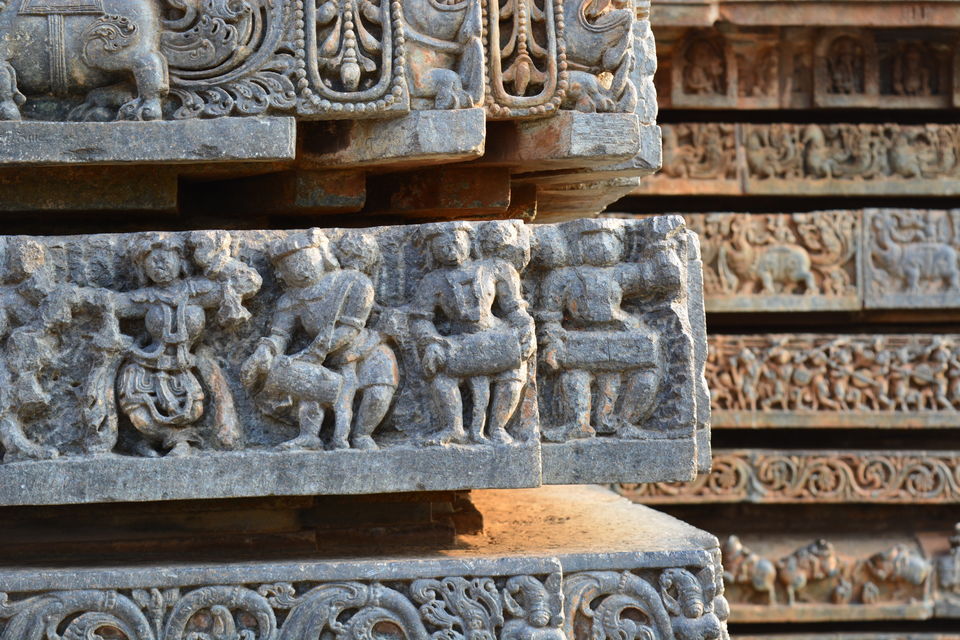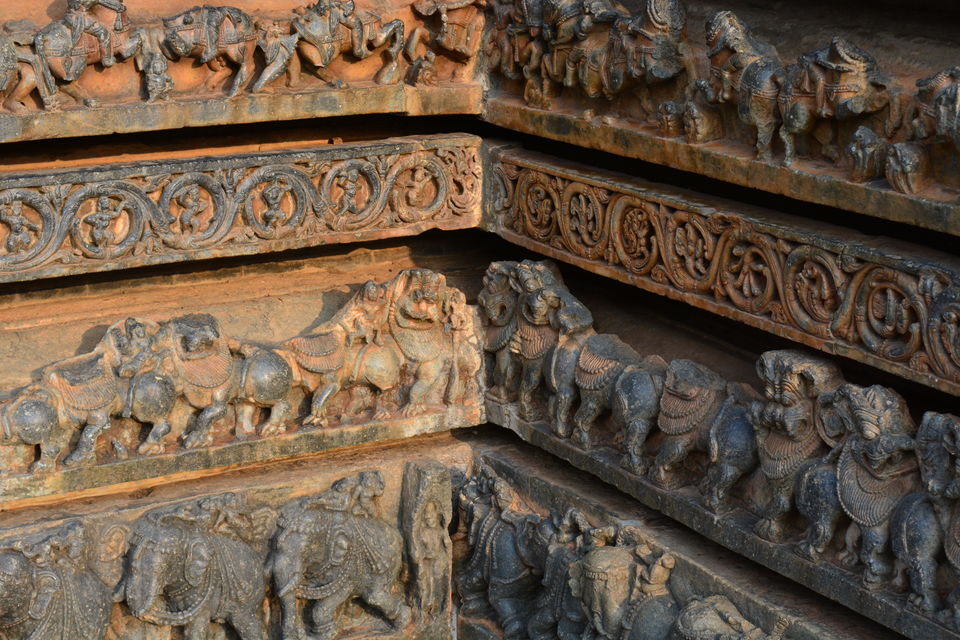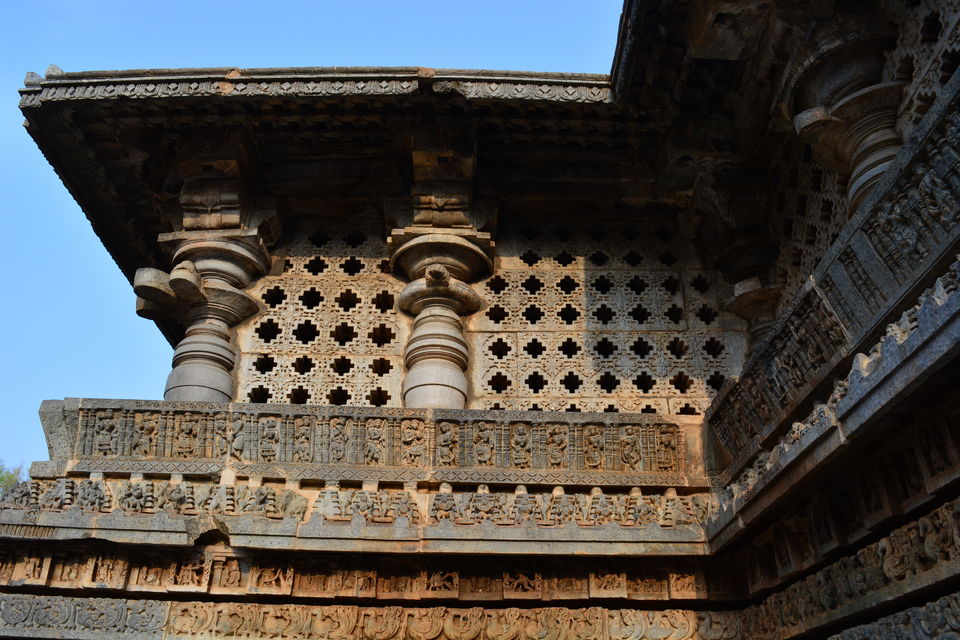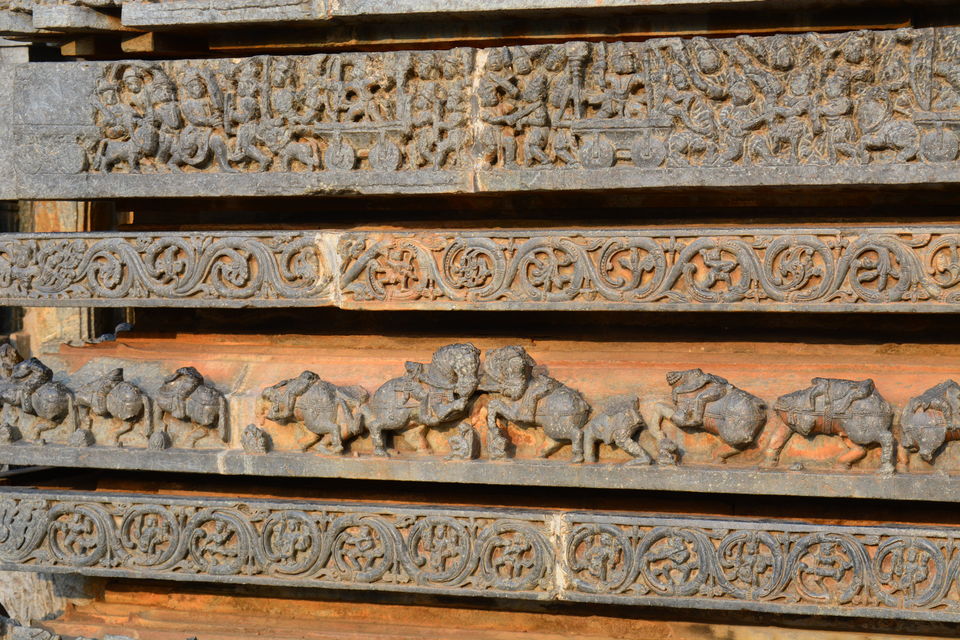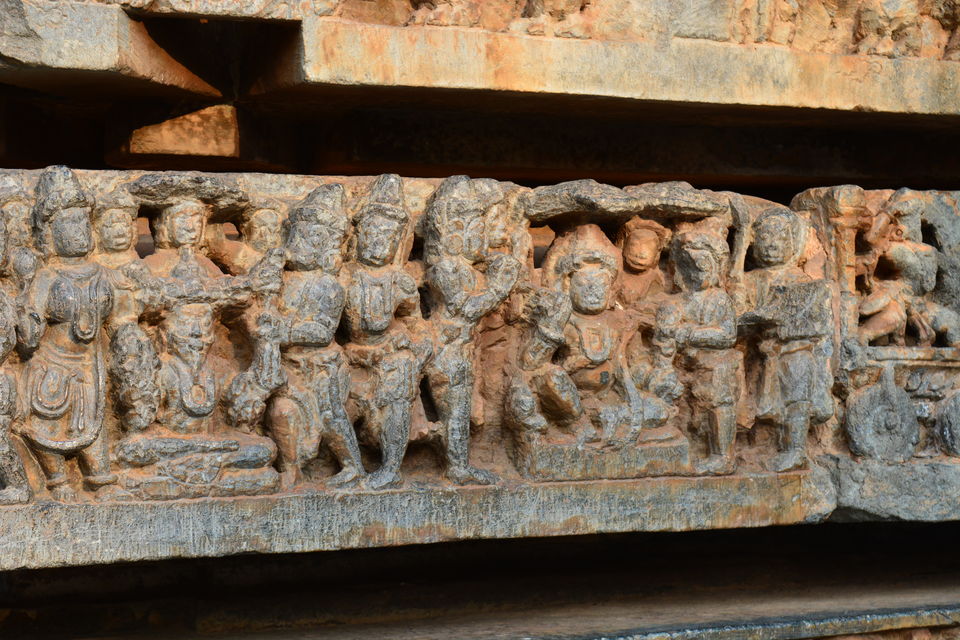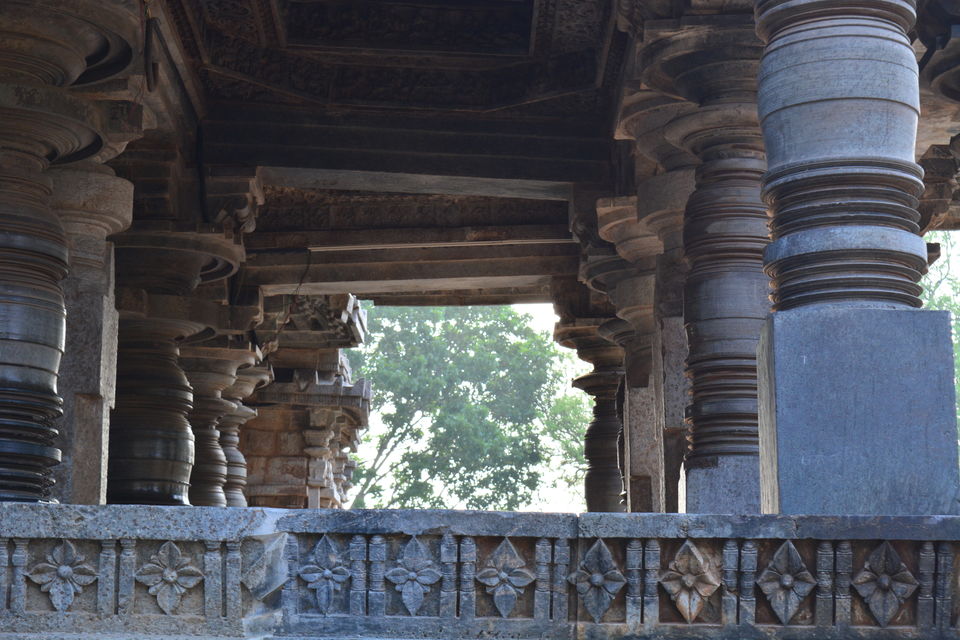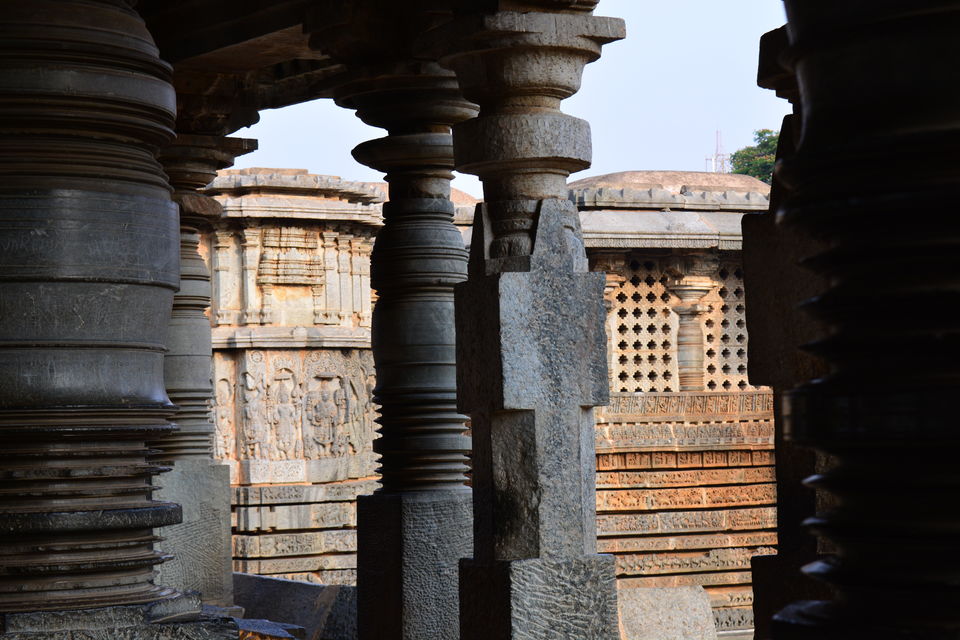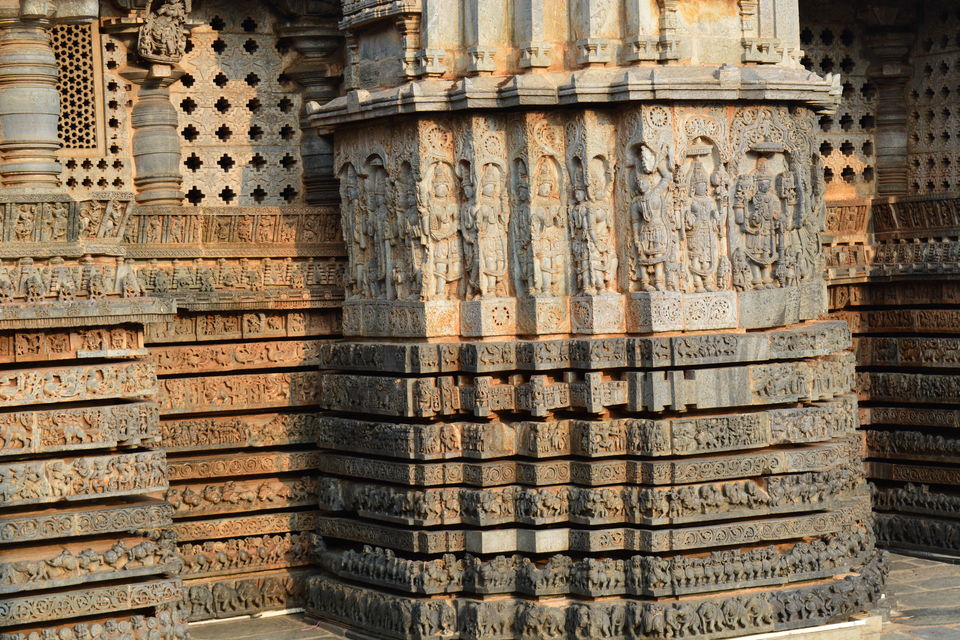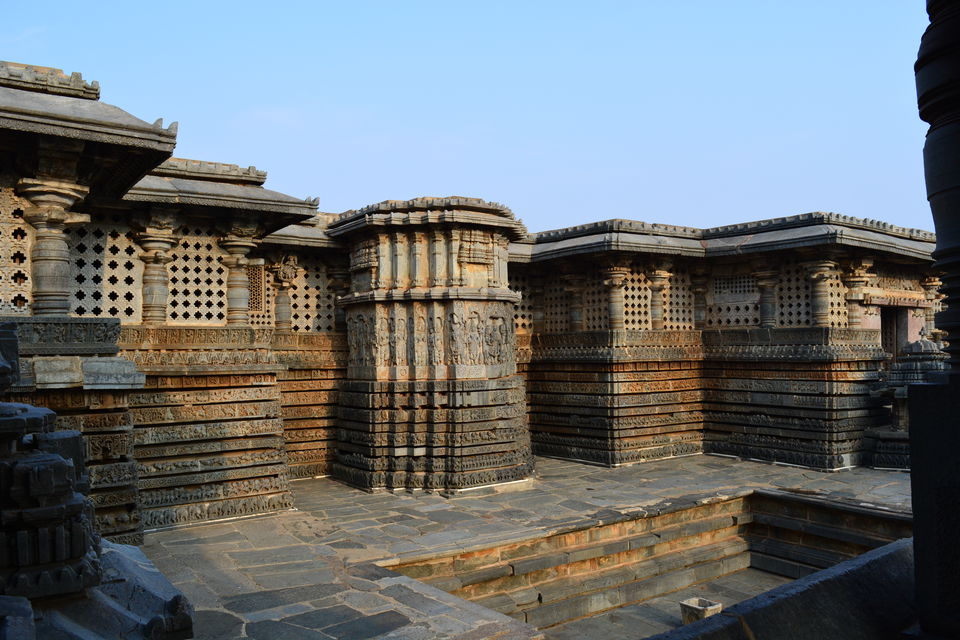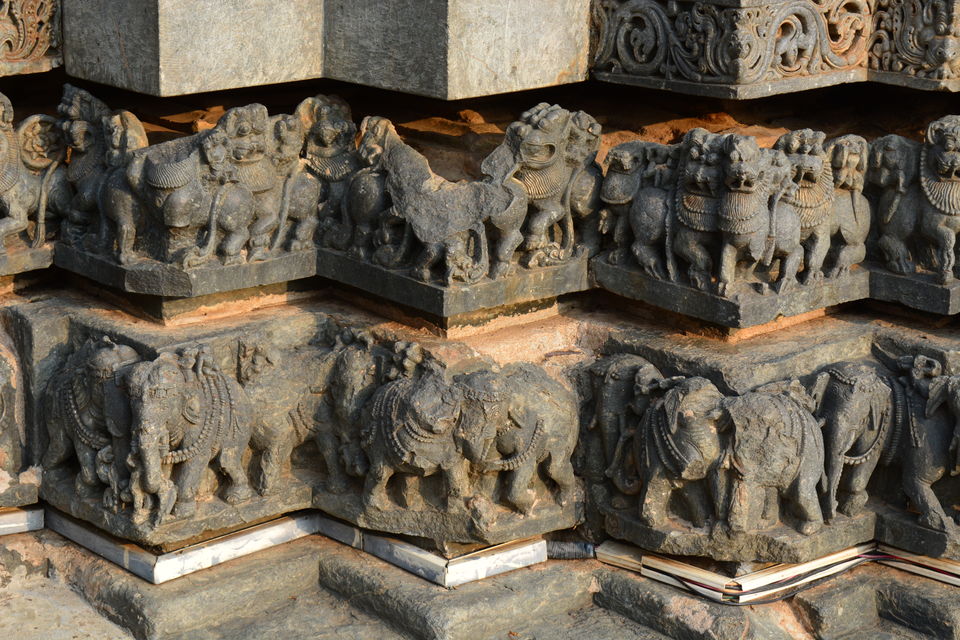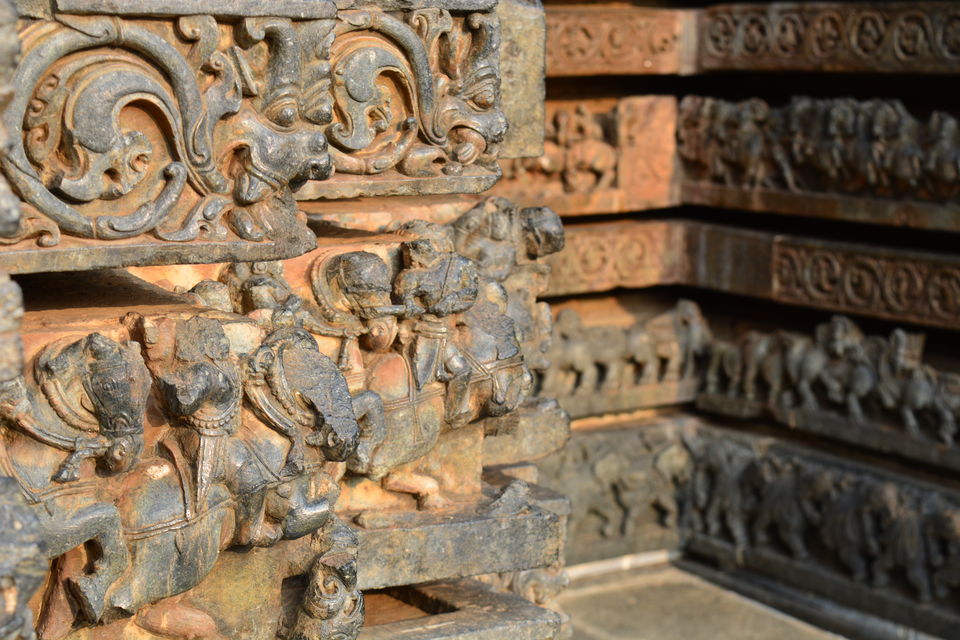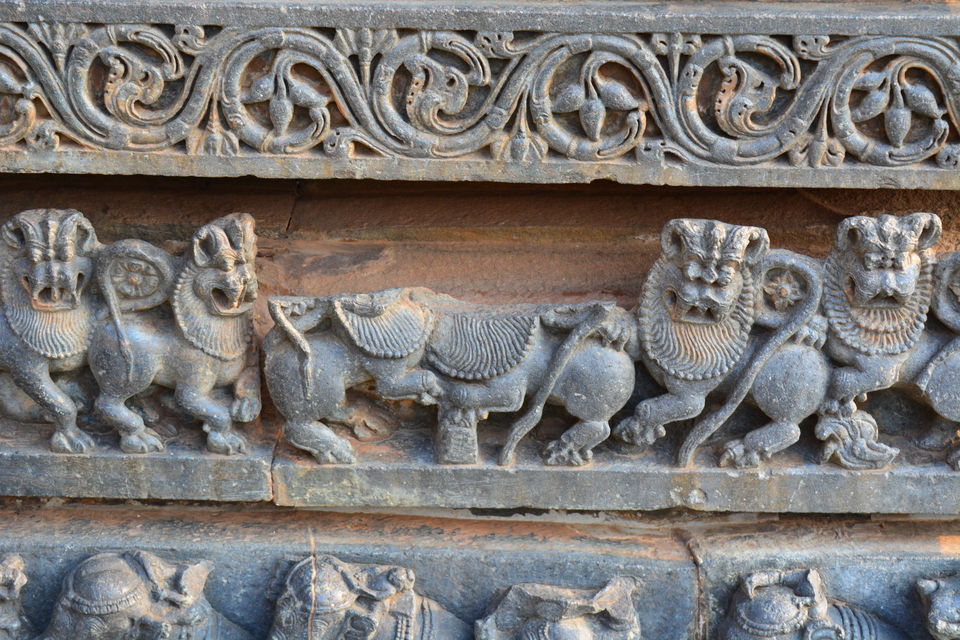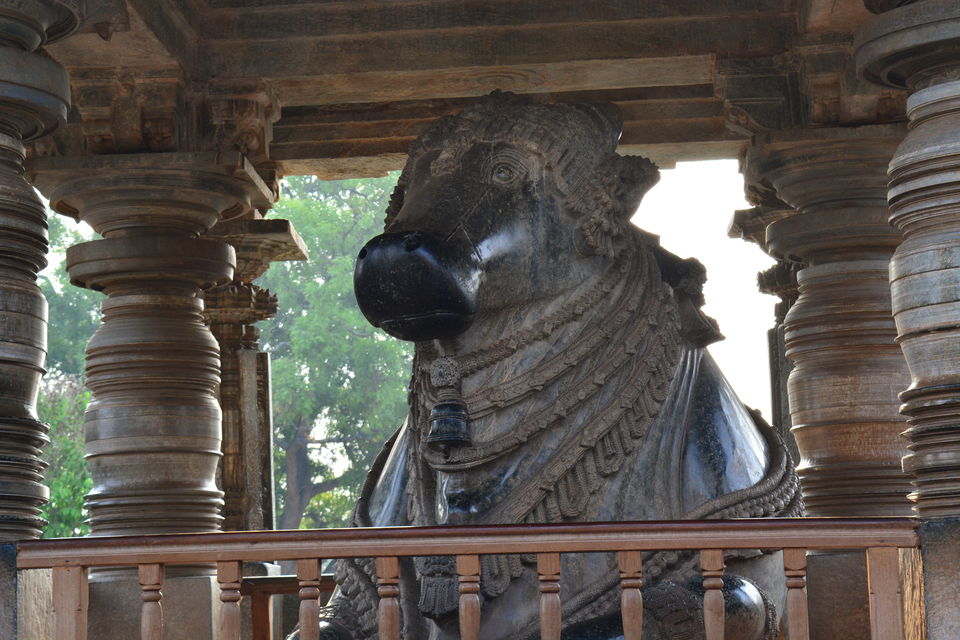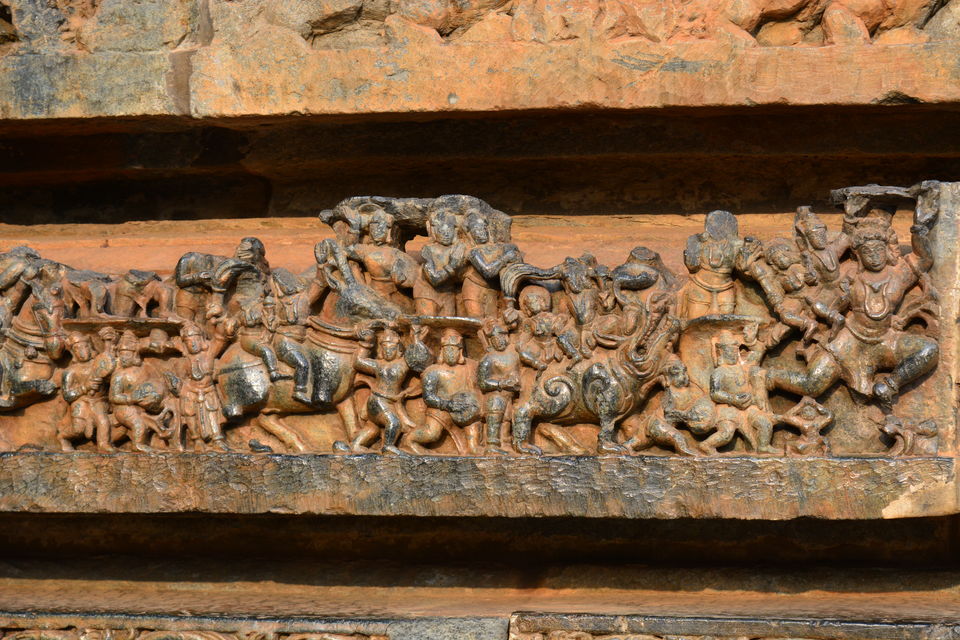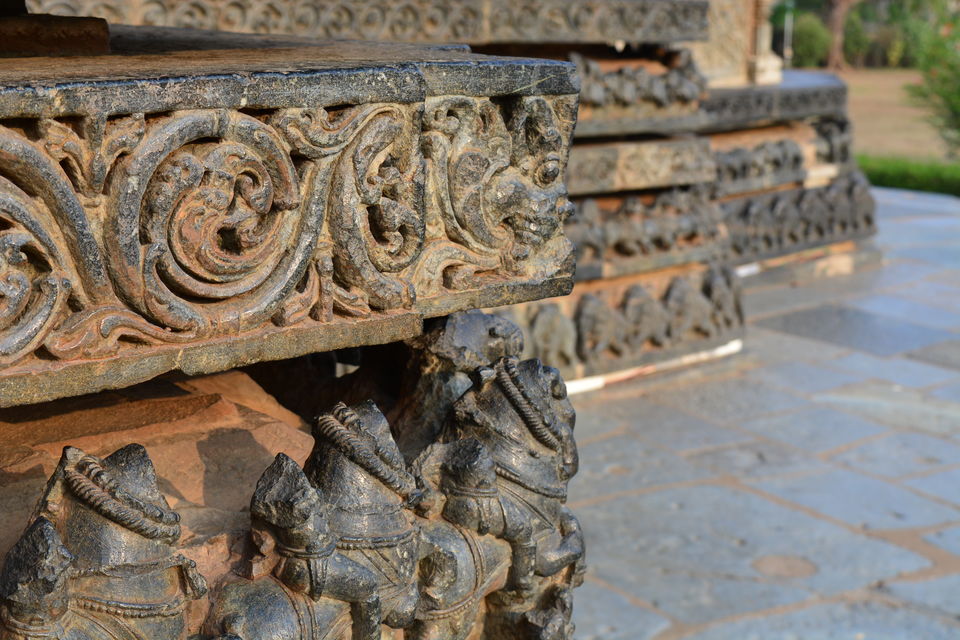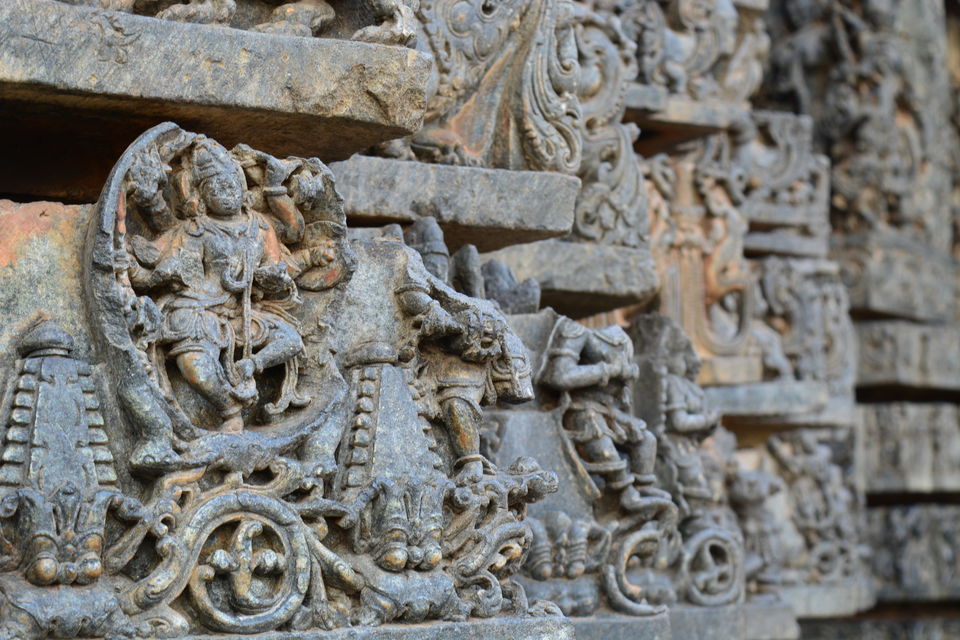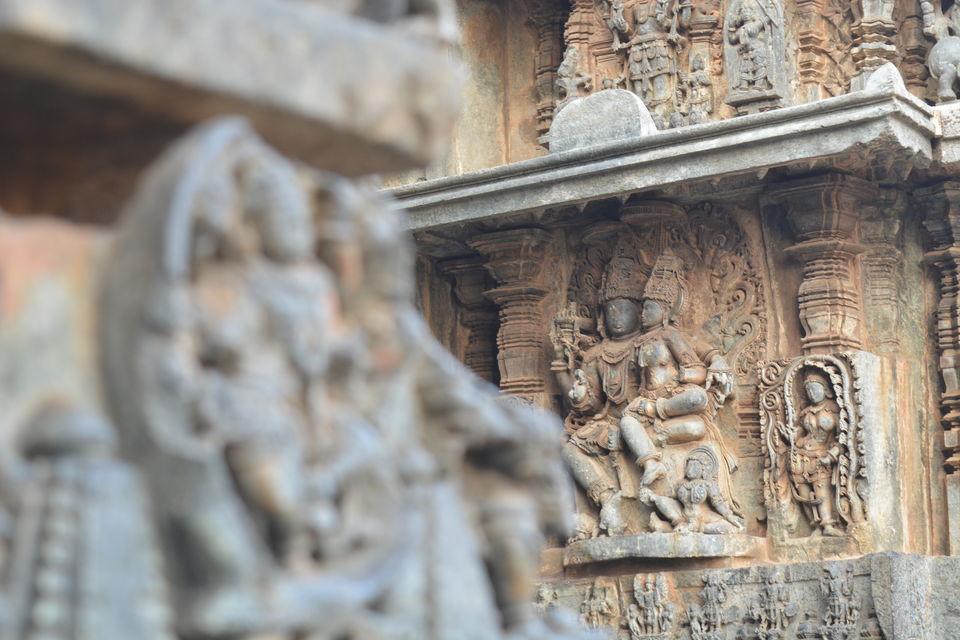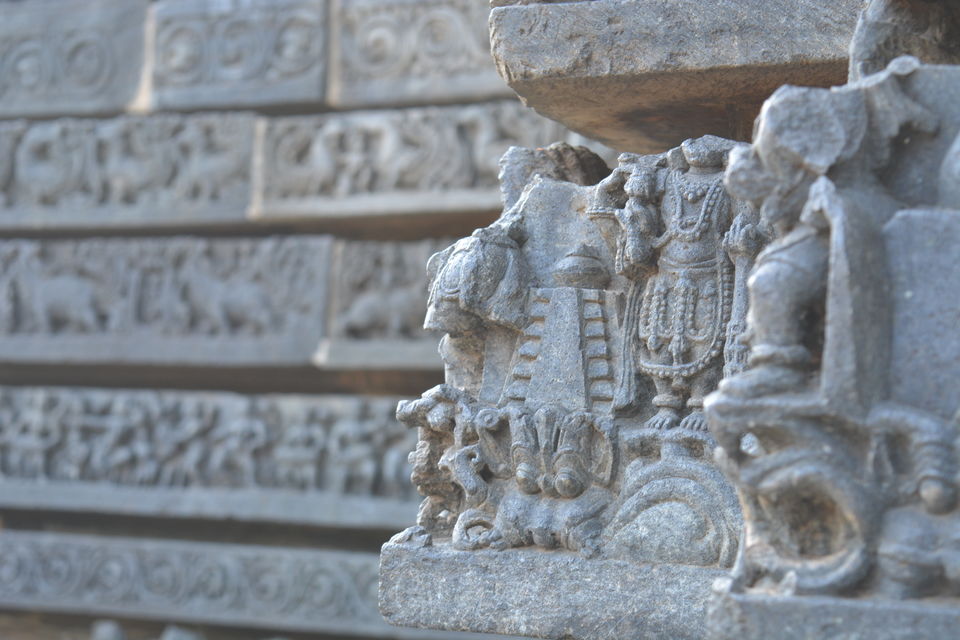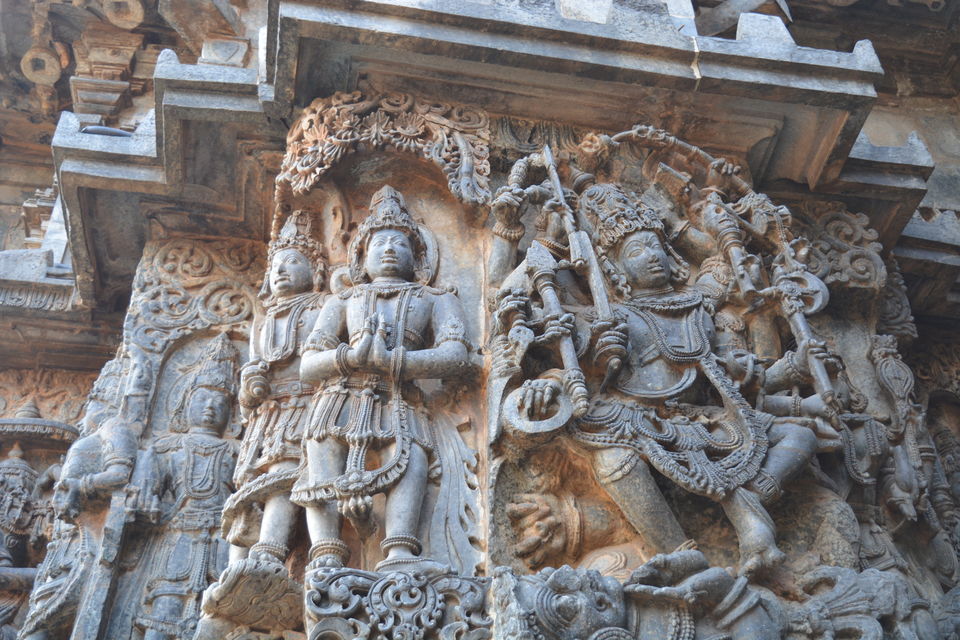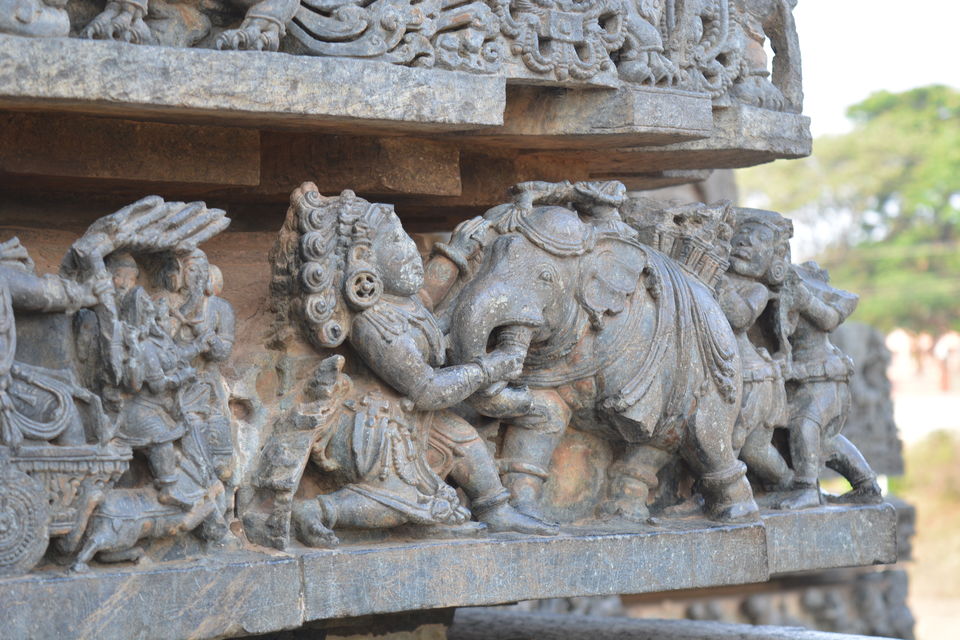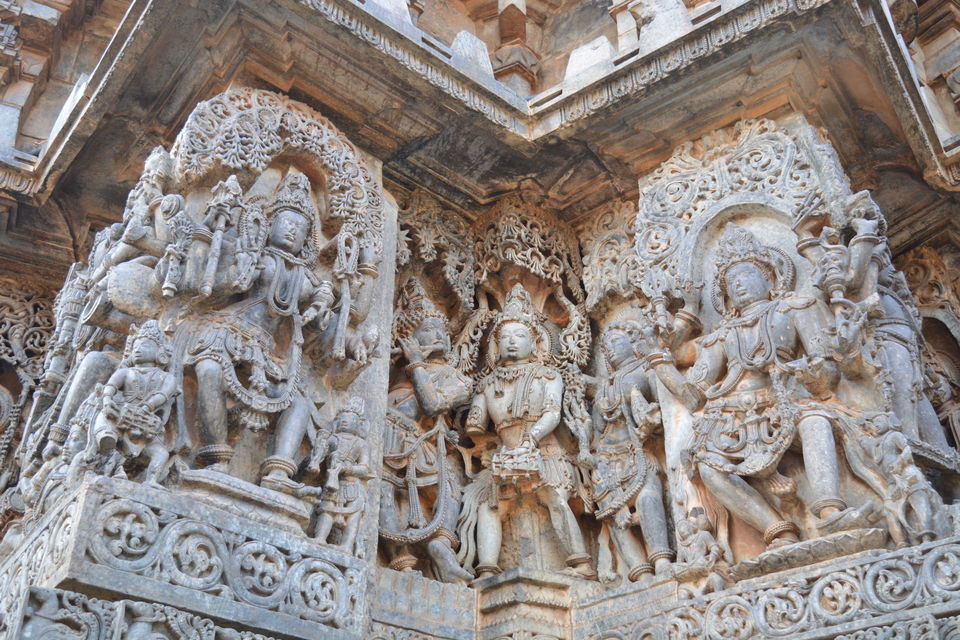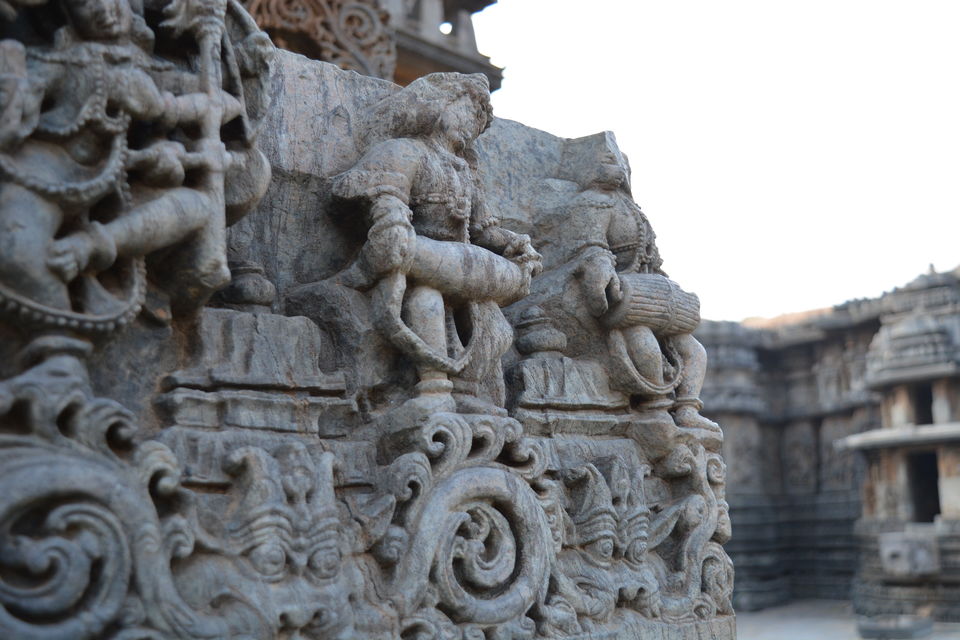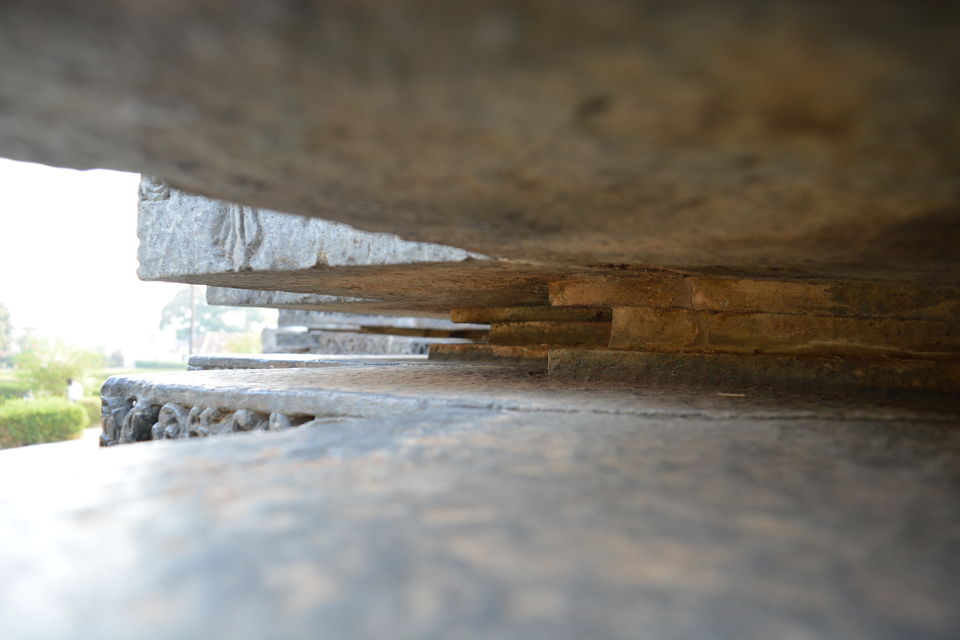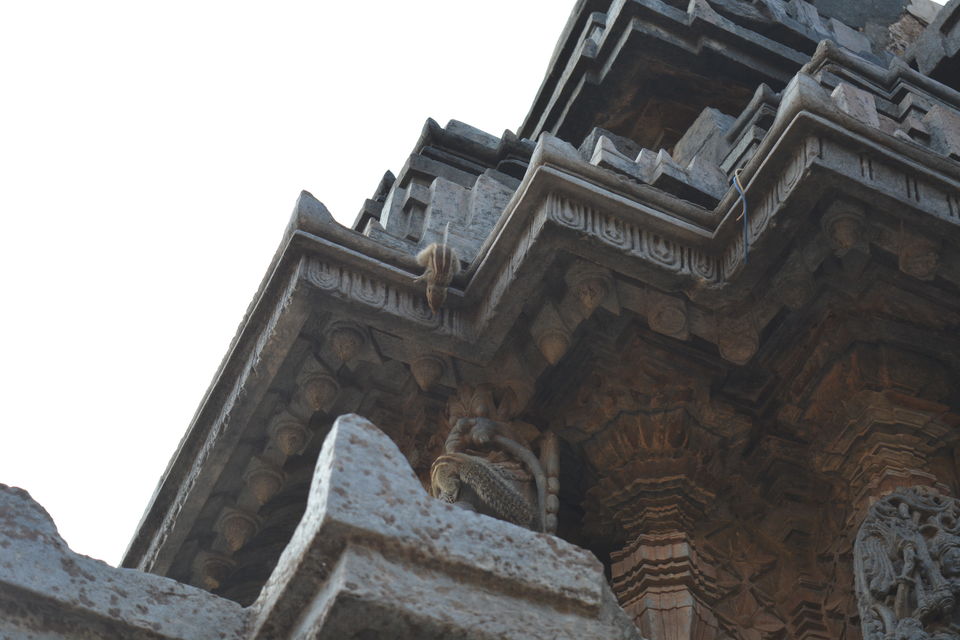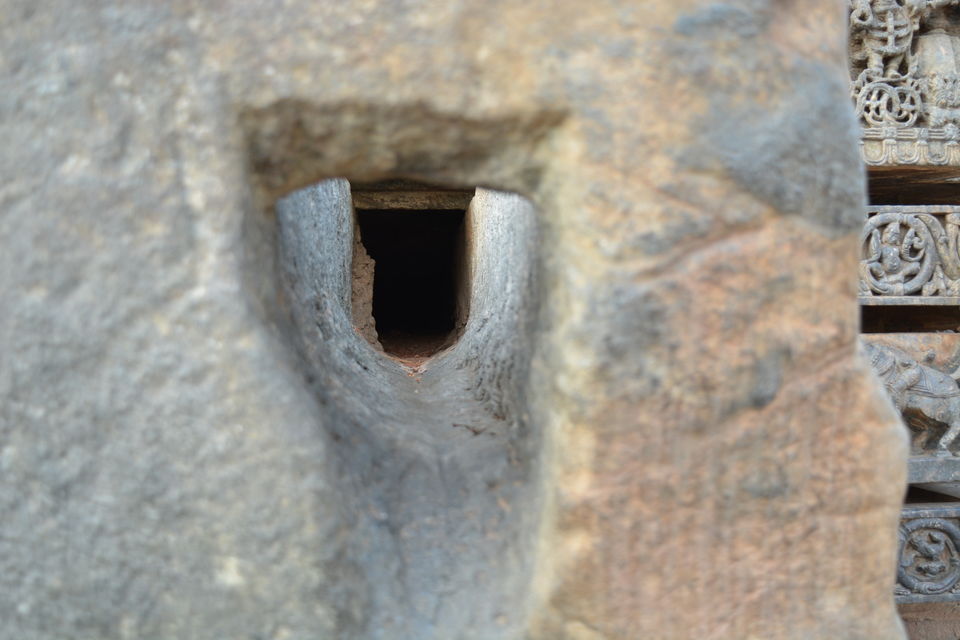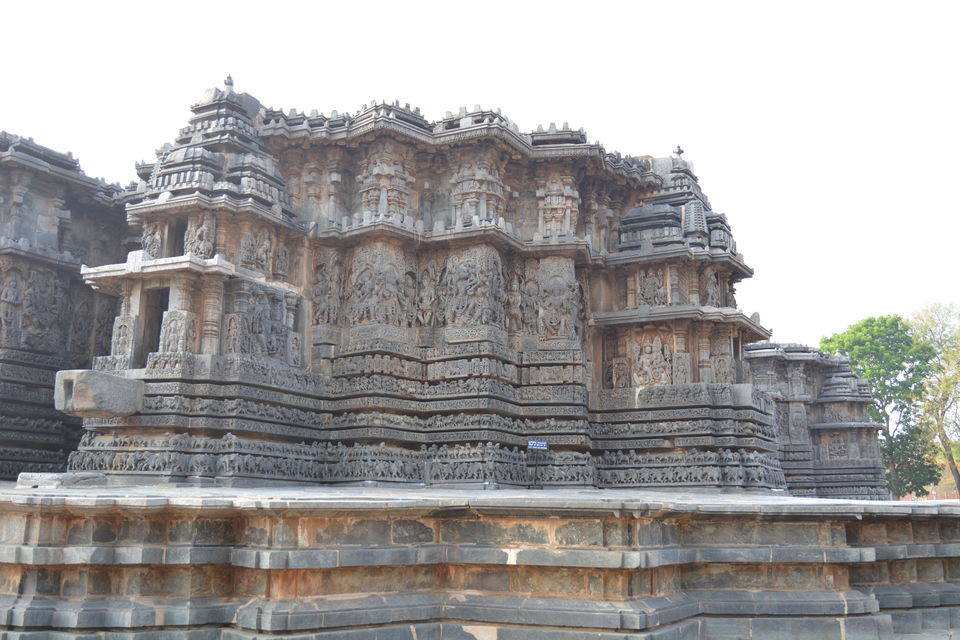 After procrastinating it for long, I am finally sitting to pen down my travel diaries.
Cutting the chase, let's get started with it.
This was going to be a long weekend as Friday was off due to Ugadi festival, and as always I couldn't sit back at home for 3 straight days. I needed to get going to satiate my adrenaline rush and to tour. This was my 4th trip of 2016 and the excitement of hitting the road with my bike was only increasing.
I was deciding on few options and settled on Chikamagalur this time. For the record, dates are 8th April, 2016 to 10th April, 2016. Itinerary planned for onward journey was:
Bangalore (my home – Viganana Nagar) to Nelamangla  - 40 kms
Nelamangla to Hasaan – 156 kms
Hasaan to Belur – 40 kms
Belur to Chikamagalur – 26 kms
Total 262 kms.
Day – 1 : I started early morning at 5:00 am on 8th and had driven hardly 5 kms before it started raining and I had to stop near Ulsoor lake. I was not expecting rains and hence was not having rain kit. But as it was meant, it dint turned out that bad, rain stopped with20-25 minutes and it lowered the heat thus making it much better for driving.
I started my bike again and was soon near Yeshwantpur where I faced heavy traffic at 5:30 am in the morning. It took me roughly 25 mins to cover next 2-3 kms  but after that it was a free sale. I gave a ride to my bike and soon I reached Nelamangla, where I took a Tea break.
From Nelamangala, NH75 starts which Bangalore-Mangalore Highway. I again started and my watch was showing 7:30 am and I had barely covered 40 kms. Rain and traffic has put me off my schedule. So, now I needed to cover up for that.
In another 2 hours, I drove with only one 10 minutes power break for stretching my legs and having some water and covered 145 kms. Highway was in excellent shape and traffic was way less than it is usually on Mysore Highway. After driving few kms more, I stopped 10-15 kms before Hasaan for having breakfast. It was around 9:40 am. Vada was very tasty (there is nothing like good food in stomach).
I resumed driving after a break of about 25 minutes as bike also needed some rest. In another 30 minutes, reached Belur where I stopped for an architectural marvel of Hoyasala dynasty, the Chennakeshwara Temple. And trust me; I was not a fan of such monument before that day. I was blown away by the exquisiteness of the temple which was looking even more magnificent through my lenses. Few clicks have been attached. It's a must go for anyone visiting Chikamagalur. I will not do injustice with the beauty of the temple and its architecture by even trying to explain it, so let the snaps do it for me.
Moving on, I spent around 45 minutes in the temple taking pictures and admiring the temple. Chikamagalur was about 25-30 kms more from there. Watch was showing 11:45 am when I left Belur and covered remaining distance in another 40 minutes and reached my hotel at around 12:30 in the afternoon.
After taking a bath and not so good lunch, I started for Mulayanagiri (around 22 kms from city) which is top most peak of Karnataka at a height of 6300 feet above sea level. One need to trek for about 20 minutes to reach on top from where is view is very good. There is an ashram on top where you can sit in peace and can spent quite time. On the way to Mulayanagiri, 3 kms from top, there is a very beautiful Shiva temple also to visit.
Finally, I decided to call it a day and was back in my hotel room with some drink to rest and soak the beauty of the day.
Day – 2: I started at 7:30 am in the morning. Plan was to cover Baba Budangiri, Hebbe Waterfalls, Kemmangundi and Kalhatty Waterfalls in mentioned order.
Drive in early morning was very pleasant but Baba Budangiri (around 35 kms from city) was a real set back. There was nothing there which can be called as a travel spot. I don't know why it is so famous. To explain demography, it is more of a religious location where people come to pay their homage. There is a waterfall (as people call it) named Manikya Dhara, 3 kms from Baba Budangiri. I decided to ride there in hope of getting some good view. Road was in very bad condition and it took 15-20 mins to drive 3 kms but there was nothing on top. There was a small stream coming from mountains and all the devotees were taking bath there making it very stinky and filthy. So in brief, it was a bad start.
After that I started for Hebbey Waterfalls which was another 38 kms from Baba Budangiri. Road was good till 25 kms but last 13 kms were a nightmare. It took me more than an hour to cover 13 kms with no shops or any sort of establishment on the way. I was really fearing for my tire, plus my back started to hurt.
To reach Hebbe waterfalls you need to take government vehicle. Personal vehicle is not allowed. There is a check post where one needs to hire a jeep which costs INR 3200. As I was alone, I pooled with other 7 passengers and paid INR 400. Finally when I reached Hebbe Waterfalls, it was worth all the effort. It is best spot in Chikamagalur. Water was very cold and bathing in it was so relaxing. It was refreshing and after an hour, journey started for Kemmangundi.
Kemmangundi (Z Point) was again a set back and can be totally avoided.
After that I took different way to go back Chikamagalur via Kalhatty waterfalls. Kalhatty waterfall was also bad and again, it too can be avoided. There is a very old temple there with many legends to it. I stopped for lunch nearby and immediately it started raining cats and dogs. It was very hot day and rain was a welcome thing. I had to wait after my lunch for rain to stop.
After 30 minutes, rain stopped and it was lovely drive back. This drive back for around 60 kms was one of the highlights of the trip for me. When it went for lunch, I had put my helmet on bike and forgot to bring it when it started raining, so it was completely wet and I decided to drive without it. That gave me a thought to put my ear phones. It was just like icing on the cake. I covered 60 kms in 2 hours, driving at the speed of 30 km/hr. soaking the cold breeze and music. They say that all well that ends well and same can be said about my second day.
Day – 3: Today I had to head back for Bangalore with little detour to cover Haleebedu temple. I started early morning at 6:00 am and stopped at Yagachi Dam on the way to Belur. It was an Ok-ok place but I am sure it will be much better during rainy season.
I reached Haleebedu Temple which is one more beautiful structure of Hoyasala Dynasty. It was equally beautiful like Chennakeshwara Temple, only smaller than it. You can only get amazed and praise skill of good old days. Decide yourself with the pics.
So, I had covered all the destinations planned and now it was only drive.
In a nutshell, Chikamagalur is not that great a destination. With very few good places to visit and even few places to have good food, it can be given a pass. If you love driving then road trip can definitely make it a go to destination, otherwise go only in rainy reason. Hoyasala Temples at Belur and Haleebedu were definitely highlights and amazing.
Total distance I travelled was 704 kms.