We were just wrapping up with the most scrumptious breakfast that we've ever had here in our homestay in Sakleshpur. This getaway was way too good, and our hearts didn't want to leave this place surrounded by coffee plantations. However, all good things must come to an end, and we had to reach Bengaluru by night, to join back the daily grind from tomorrow onwards.
Wrong Turn!
We initially planned to hike up to Manjarabad fort, but the folks weren't ready to climb up 250 steps from its base under the sweltering heat. As an alternative we decided to visit the ruins of Shettihalli church. Call it an erroneous search or an 'oops' from Google Maps we ended up taking a completely different route (towards Mangalore) and diverted to some desolated, dilapidated village paths which may have never seen a 4-wheeler on it. Scared of being a 'wrong turn' we quickly retraced our path and joined the highway again. This time we decided to take the assistance of the ever reliable locals, and a local police personnel asked us to go towards Hassan from where its 40 kms. The folly was that we were supposed to go to Shettihalli, but the map had directed us towards Shettyhalli, which costed us almost 3 hours. An alphabet made all the difference!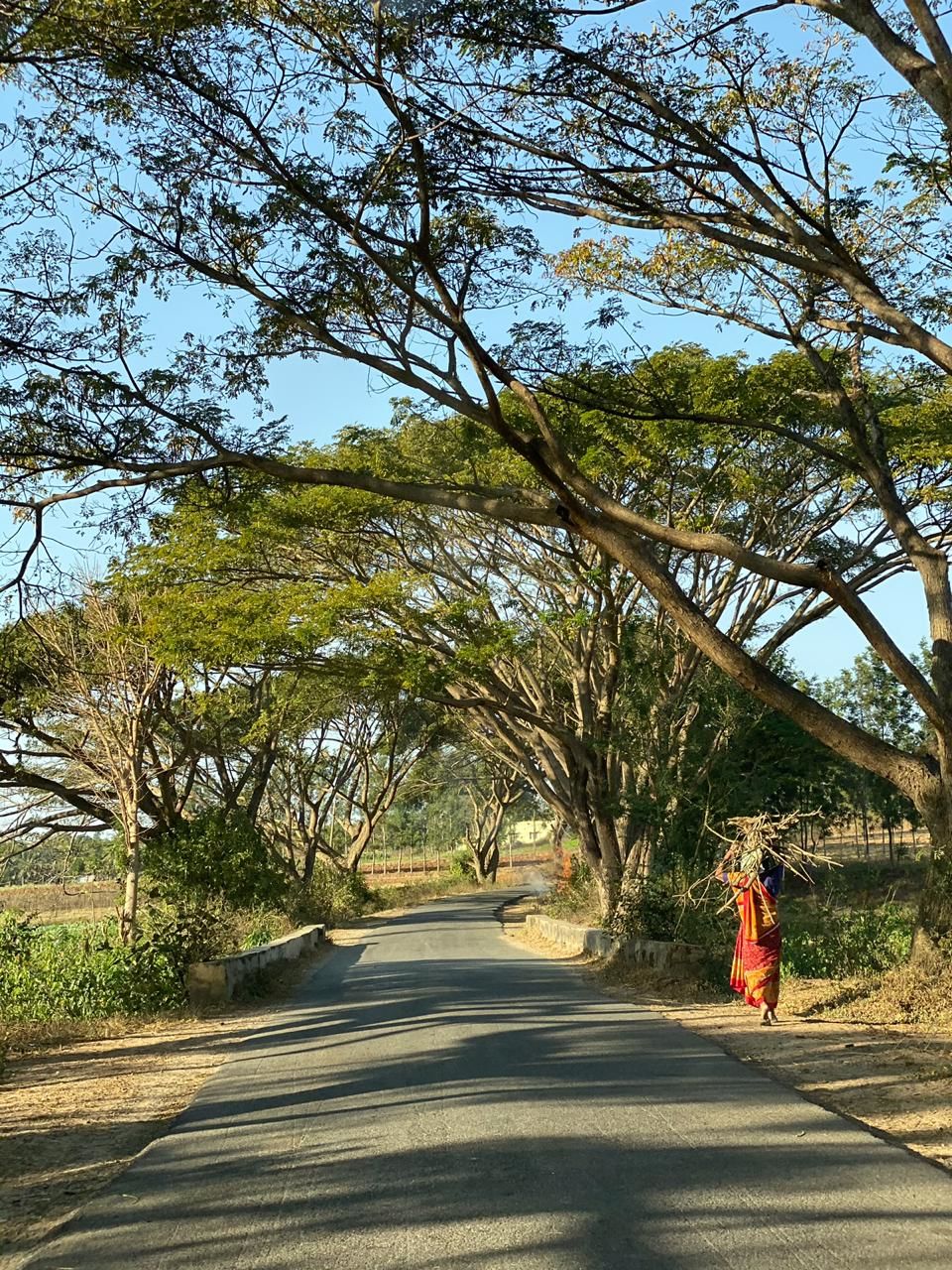 Back on track and we were now cruising on the Bengaluru highway. I was keeping a close eye on the maps this time around to ensure we don't end up again at some uninhabited forest! From the highway we took a right through beautiful villages and farms surrounding the road. The journey & buildup to the church is a splendid as well as refreshing one. Once you reach the bridge over Hemavathi river the church is distinctly visible to your right adding to the frenzy. Couple of kms of driving more and one just needs to see for a route or opening on the right to pass in. Depending on the season one can park their vehicle right next to the church!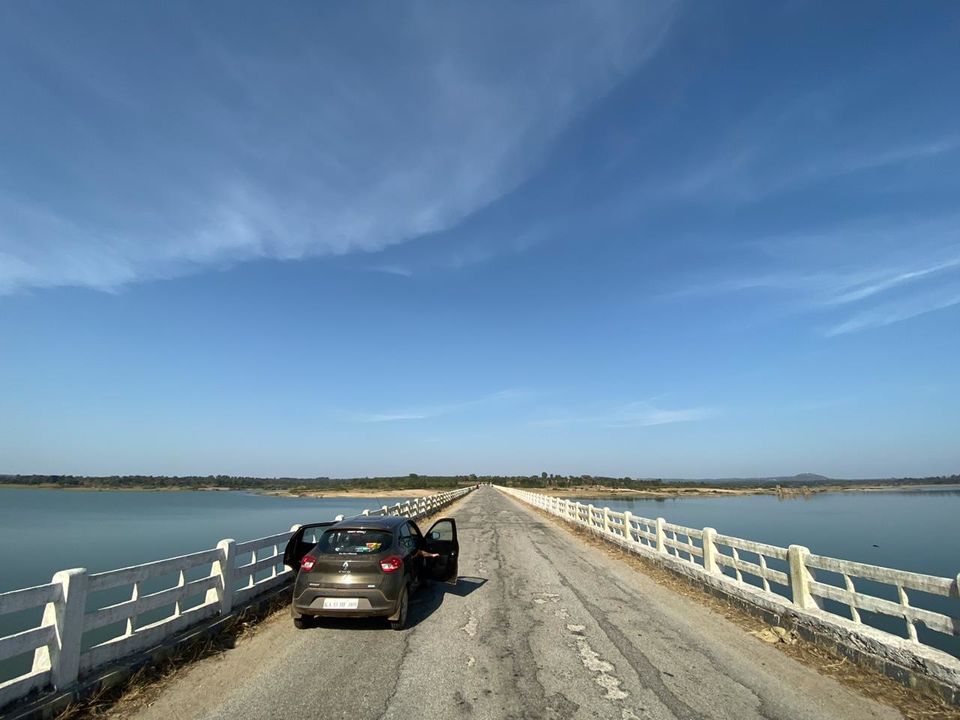 Shettihalli Rosary Church
The Shettihalli Rosary Church was build in the 1860 by the French Missionaries and is reminiscent of the architecture of that era. There was also a village around the church as well. However, 100 years later the govt. decided to put a dam on the river which required rehabilitation of the nearby villagers, leaving the church to fend for itself. Left in obscurity and to the wrath of nature this stunning church is just a figment of its glorious past. But what fascinates travelers is that the church gets submerged almost till 1/3rd of its height during monsoon season, when the volume of water increases. One has to take a coracle boat to reach and circumvent the church, adding to its spookiness.
We had arrived in the month of January with the church completely revealed. Even in its current form the church offers a crawly atmosphere, especially if you come here at dusk. Besides, the church offers a great backdrop for photography junkies and a prominent spot for pre-wedding and automobile photoshoot. However, it was disheartening to see all this littering around, with hordes of plastic glasses and plates strewn around. Also, there's no one from the Govt., ASI, or Tourism body either to keep a check, thus increasing the chances of damage to this beautiful old church. There aren't any shops or restaurants around, so be sure to carry food and sufficient water with self.
How to Reach?
This place is 200 kms from Bengaluru, making it for a perfect weekend drive. If you're coming by your own car then its a plain affair; just put Shettihalli Church on the maps and you shouldn't get into much troubles (unlike us, though). Else, you can get down at Hassan and take a local bus ride till Shettihalli.
If you're visiting places like Sakleshpur, Hassan, Belur, Halebidu then definitely add this place on your stoppage point. You won't find lot of tourists here, so expect a lot of solitude.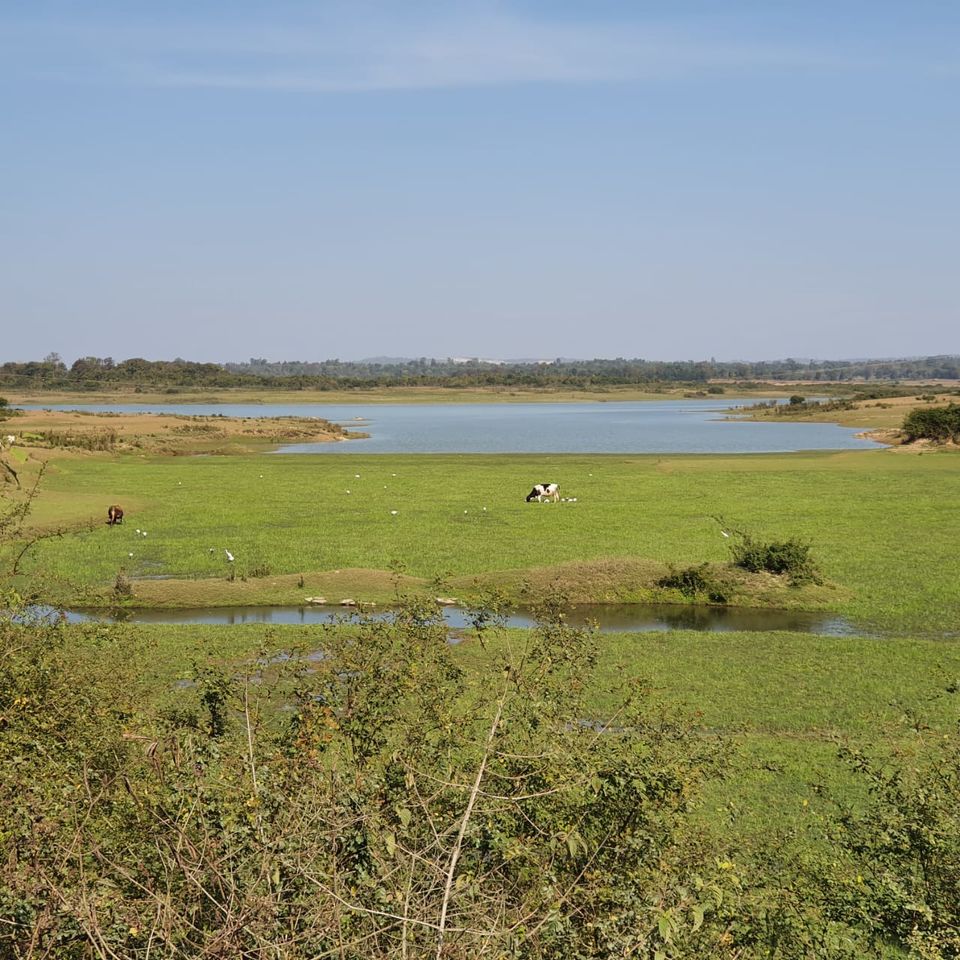 Best Time?
I suggest visiting it during monsoons as well as off season. Monsoon specifically draws a lot of folks, eager to see a half submerged church. The coracle ride around it is another selling point. Even I'd like to revisit it during peak monsoon period. But be warned of the coracle rides, for there won't be any life jackets or assistance at standby, so one has to take such rides at his/her own risk. During Autumn, Winter, and Spring season the water recedes drastically, thus exposing the entire frame of the church.