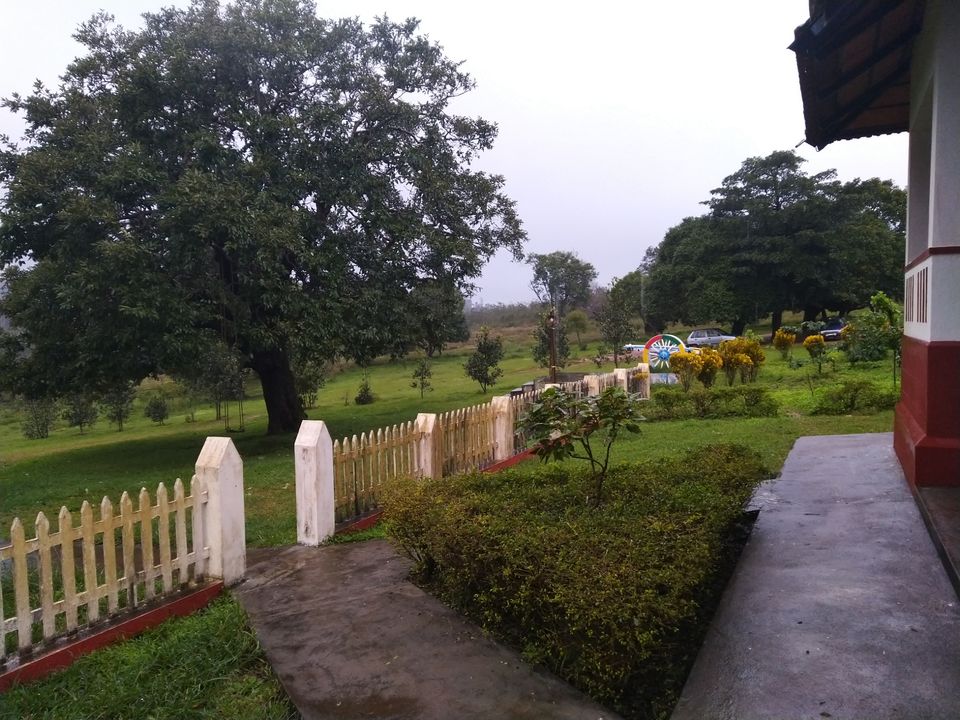 Whenever I am stressed and want to go to a happy place inside my mind palace, I would choose a spot where it is green all around..a meadow dotted with mighty trees, a stream nearby , birds chirping, a drizzle and just the very thought of these sights and sounds will calm me down.So when we had one day to spend on a trip, after two long tripless years, that's the kind of place I wanted to go to.
      Then started my unrelenting research and I ended up somewhere even better than my imagination.
      Sakleshpur is indeed so beautiful when it rains.We had chosen Kaanana homestay at Hadya village for our stay.We reached there from Bangalore at 2 in the afternoon and soon after I saw the place for real, I understood lifeless photographs can never do justice to this place.It was much more beautiful in person.It drizzled throughout and we encountered lot of snail visitors and an occasional leech monster.The owner of the place, our wonderful host Mr Jayaprakash explained to us that leeches survive only where the soil is not yet contaminated with fertilizers.
   We had a filling lunch,relaxed, had a refreshing coffee in the evening,a bonfire in the night with heavenly bajjis, chatting with our host on multiple topics, then retired early in the warmth of our cozy comfortable room.
  We had to start back early next morning and so I decided to wake up at 5 and catch the sight of sun's first rays penetrating through the fog and mist surrounding us.Now as I write this, I sit mesmerized, alternating between Ilayaraja's music and the song of nature surrounding me , preparing to etch this in my mind as my new Happy place.