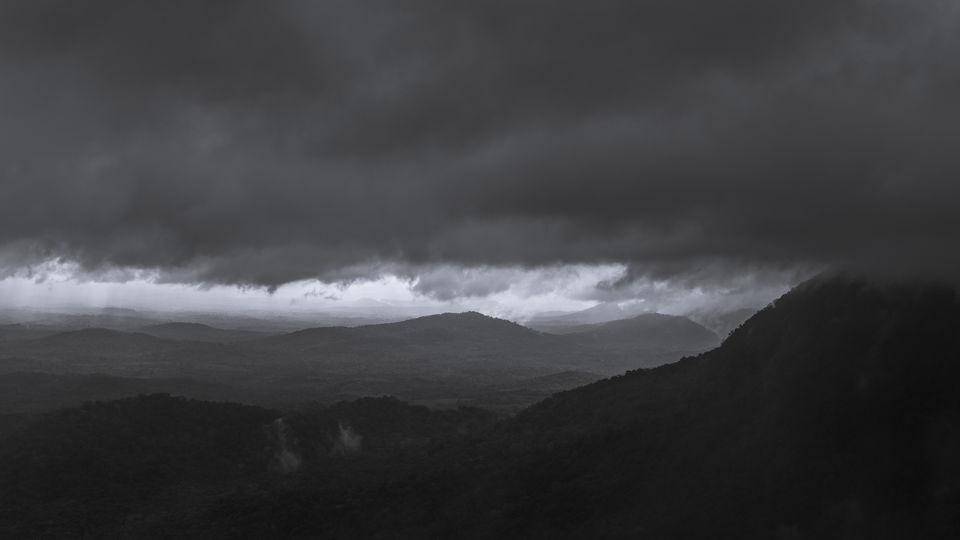 "There has been no storm, no thunder, just the steady swish of a tropical downpour. It helps me to lie awake; at the same time, it doesn't keep me from sleeping."
Though Ruskin Bond wrote these words for the Himalayas we could experience the same in Agumbe, The Cherapunjee of the south. The best place to experience the serene village life with the backdrop of mountains, dense fog and paddy fields along with the music of rain.
The wettest spot in the Western Ghats also has a Deity upon which the people of Agumbe put all their trust and hope. The Goddess Mari brings rain, harvest and blesses the village with health and happiness. Mari was once worshipped to cure pox like diseases which at that time had no treatment. The Goddess is mainly worshipped in Malnad and Bayaluseeme regions.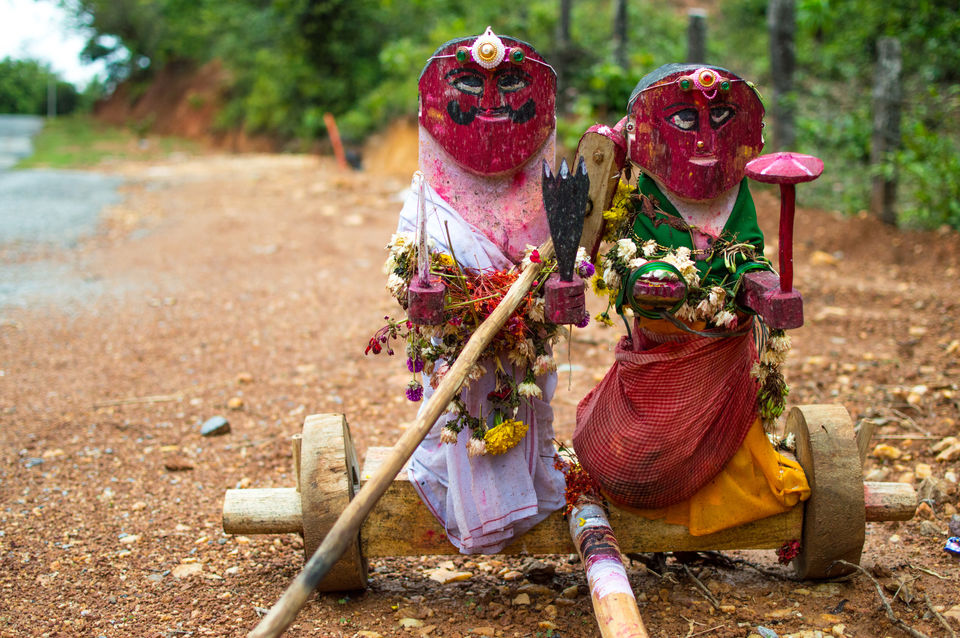 The deity is carved on a single wooden piece, painted and dressed most colourfully. Both the female and male sculpture of the goddess is made. Decorated with garlands, she is attached to a wooden wheel and pulled to roam around the village to ward off evil spirits and finally sent out of the village along with drum beats. From there the next village will come to welcome the Goddess and continue the same. The ritual is known as Gadi Dhatisuvudu and the sculpture is called Gadi Mari. The tradition is practised for almost hundreds of years.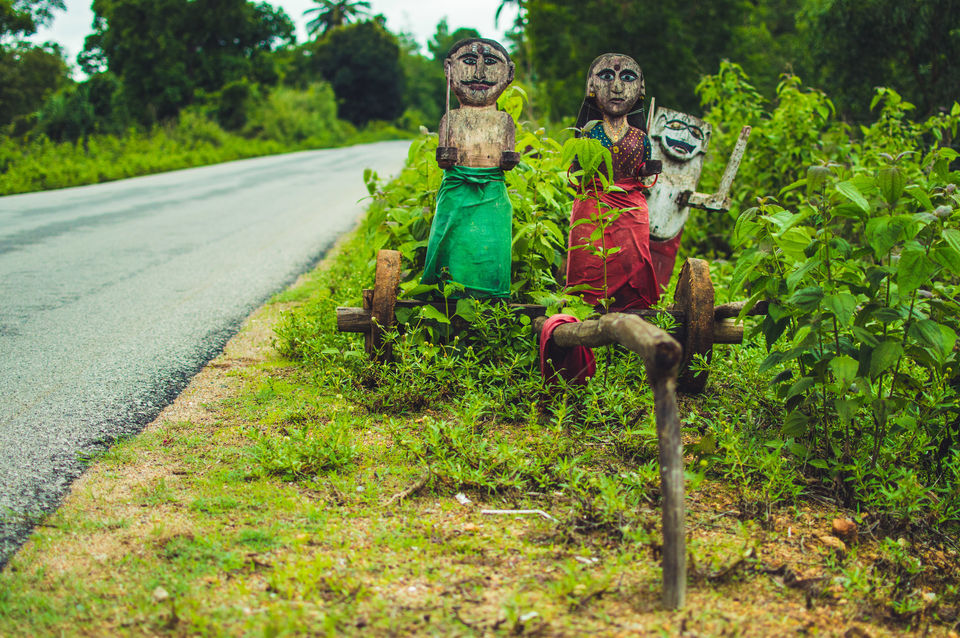 On the way to Agumbe from Sringeri, you will be able to find many Gadi Mari on the roadside.
Though Mari was worshipped by the villagers to cure pox and plague in earlier days now they pray for rain and good harvest. Agumbe has been facing a declining rate of annual rainfall over the past few years and this is affecting the villagers a lot who mainly live on cultivation.