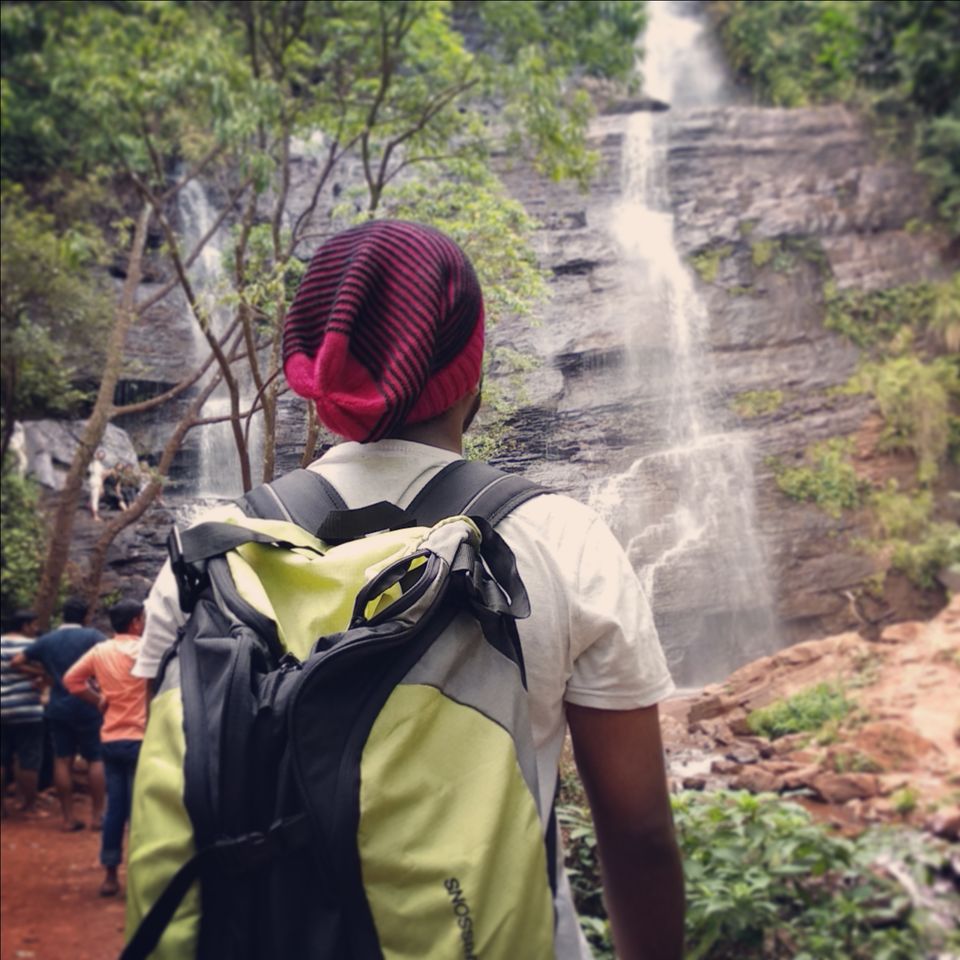 I and my college Junior decided to reach Shimoga. After we realized that will be a long trip than we expect, we finalized to get into Chikkamaguluru. We stayed Mysore day before the trip.Next day,around 4 a.m we started our journey with a bike.we were confused with the route,with help of local people and Google map we arrived Chikkamaguluru at 11.00 am.
We paid ticket of 10 rs for accessing beautiful places such as mullayanagiri,jhari waterfalls etc.The road to mullayanagiri is edged and dangerous .We climbed mullayanagiri with hard effort, because the hike was tough with more steps.After the long walk we visited Shiva temple and climbed down the hill for next spot.
We had no idea about jhari falls and the way into it.The way down to jhari fall is adventurous as my friend faced problems to rode the bike along the way.He stopped the bike at a tough end and we started to walk.After a 5-10 minutes walking we met a beautiful creature of God felll down from above.I just took off my cloths and get into the waterfalls,it was marvellous.I spent some time by had shower there.I didn't want to go back from there.
At 3.00 pm we started our journey back to Mysore with a lot of blissful sights and memories.