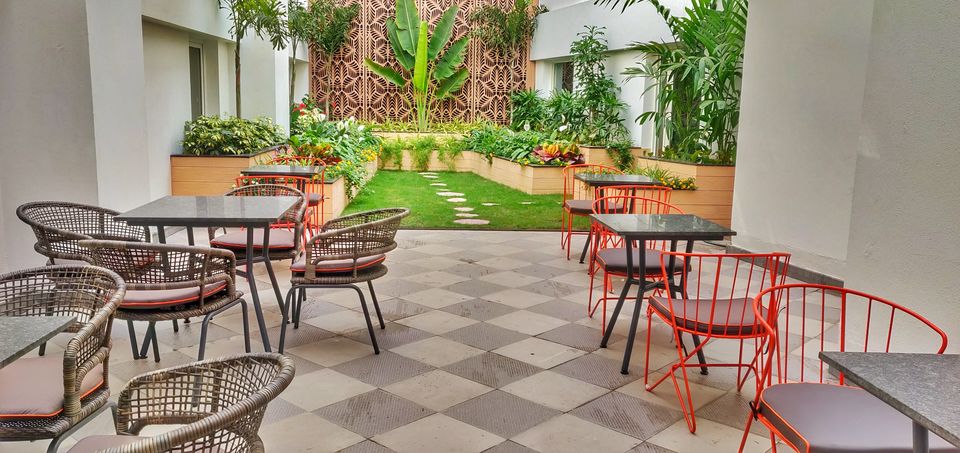 In today's day and age, travel is no longer about elaborate vacations planned half a year ahead, it's about impulse trips with yourself or those urgent business meetings across cities. In such cases, chasing the sunset and taking the world by storm with your work is on the primary to-do list.
You definitely wouldn't want to opt for hotels that cost a fortune and offer endless luxurious services you would have no time to avail!
We found the perfect hotel for solo and business travellers in HolidayInn Express with our stay at HolidayInnExpress, Yeshwantpur, Bangalore
Why do we recommend it you ask? Read on...
Affordable Yet Comfortable
In most cases, solo travellers hit the sack at pod hotels, or hostels which meet the former criterion of being affordable but aren't necessarily comfortable. At HolidayInnExpress, the rooms while being cosy, cater to comfort with soft beds, personal washrooms, A/C, among other amenities required to suit you after a long day of exploring the city or acing back to back meetings.
Convenience At An Arm's Length Away
HolidayInnExpress hotels' smart design and architecture perfectly complements the No Effort Zone after a long day. The rooms are planned in a way that all your essentials are accessible without it being a task. The diner works on a quick order, to go, and self-service basis. The lawn is adjacent to the diner which means you needn't walk miles to get your share of downtime after a long day, or work in a refreshing setup with the wind in your hair, sun in your hair, and a beautiful view of the flowers.
Hassle and Cost-Free Choices
The complimentary inclusions such as Express speed wifi, laundromat allowing you do your laundry, a power packed breakfast to get you more than ready, a gym, save you the additional moolah incurred otherwise. Apart from this, one can't overlook the fact that services like housekeeping, guest relations, and many other resources of comfort are offered at a competitive price.
What we particularly loved about HolidayInnExpress, Yeshwantpur
As it's rightly said, it's always the people that make a place, the team at HolidayInnExpress Yeshwantpur make it a home away from home with their hospitable and friendly approach. The property is located at a 5-min walk from the Metro station, allowing you to commute easily. Our room even offered a view of the Metro and the city at large. The quirk in the interiors with colour pops, lawn area, pretty corners, and food presentation make it vibrant and unique in the league of crash pads on solo and business trips.