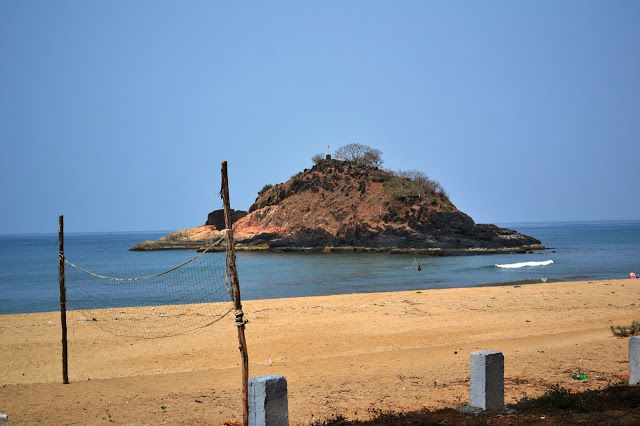 I am not a beach person. But I do like the sea, discovering the huge mass of water suddenly along the road has its thrills. And capturing the sea in its myriad colors and moods on camera is lots of fun.
It always announces its majestic presence in different ways, be it through the changing smells in the air, the salty humidity, or the rows of fishing boats, fishing communities or their quirky colorful gear.

I traveled to Karwar through Plan The Unplanned (PTU) for a weekend trip. It had been on cards, to go for one of their many attractive weekend treks/trips but somehow never worked out so far. I had done some mountain treks, but never one on beach.

We left from Bangalore on a Friday evening. I reached well in time for the bus boarding, and met the fellow travelers. It was a strange and new experience and the PTU coordinators (Shwetha & Pradeep) did well to make us solo travelers comfortable and acquainted with the group and the itinerary through ice breakers, games and lots of fun activities.
DAY 1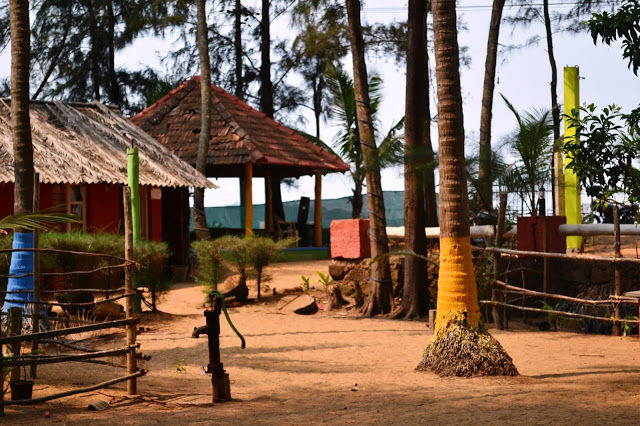 Next morning we checked into Majali Beach Resort. It is a well spread out resort, with all the basic amenities. There is a small pool inside for activities like kayaking, few hammocks lined up next to it, plenty of spots for lazying around, and also for campfire. This is a no alcohol/smoking zone/resort and I didn't mind it, as it saves on seeing people acting crazy or litter stuff around more often than not. The food was basic and functional.
We left the campsite at 10 30 AM and set out for the beaches and islands.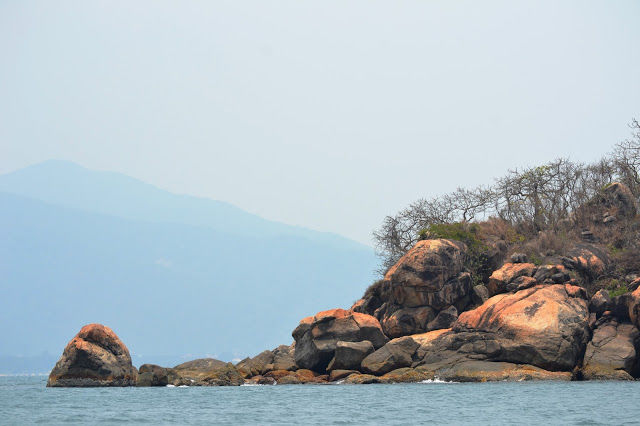 We got to the beach hopping through a boat. This was quite a nice ride, as normally boat rides tend to get over before you can realize you have been at the sea for some time.
We saw a bunch of islands (Turtle Island, Elephant Island, and Lighthouse Islands) from the ride and and also caught a blink and miss dolphin appearance.
Turtle Island (Kurumgad Island)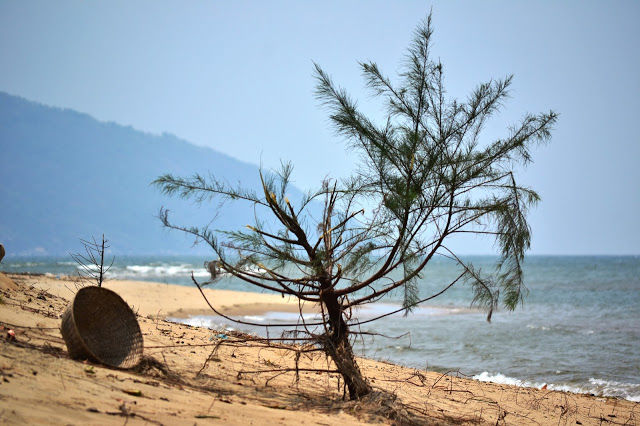 And after a quick break, we headed to Ravindranath Tagore/Karwar Beach, where we indulged in some parasailing. It was the first time for me so quite an enriching and refreshing experience flying over the sea and mountains, even though it was over in a matter of minutes.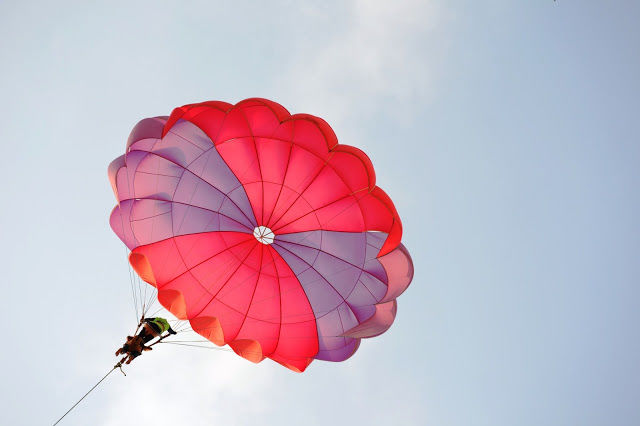 We enjoyed a slow sunset at this beach after a day full of activities, and caught our breath and engaged in conversations while few others played in the sea.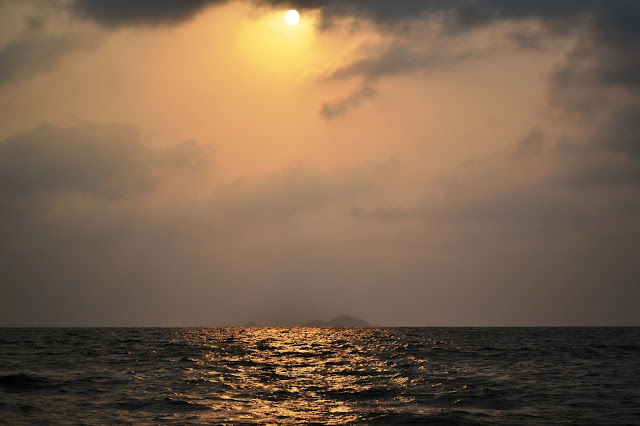 Next morning we headed out to the main attraction - the beach trek to Tilmati Beach.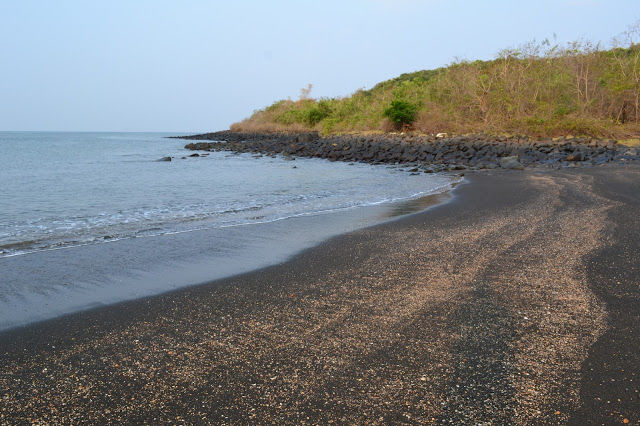 The beach that we started from was pristine white sand beach, with few fishermen going about their daily(arduous) routine of docking the boats with sheer muscle power and lots of determination. The trek had us walk through a couple of different terrains/shores and we landed at the magical Tilmati, with black sand glowing in the early morning sun.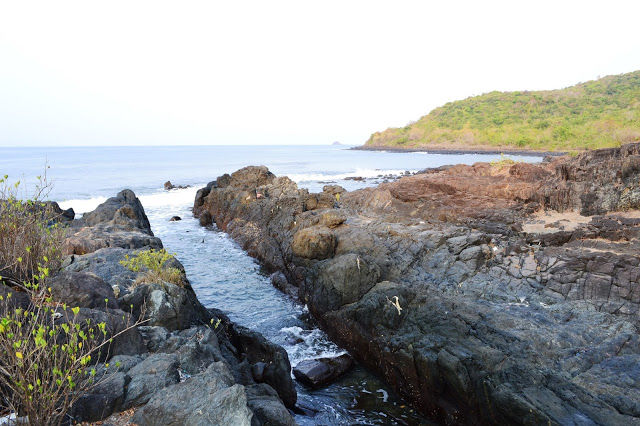 With this, we brought our trip to a close, and we started back for Bangalore. The return ride was full of fun and games and little stops on the way for food and juices/water, very essential for the hot weather.